CRZ
Big Brother
Administrator



Since: 9.12.01
From: ミネアポリス

Since last post: 2 days
Last activity: 1 day


ICQ:
#1 Posted on | Instant Rating: 8.42
Here we are again!

THIS is ROH #21, airing 8/17 (taped .... what, months ago?) on HDNet! PORPOISES WILL BE SLAPPED!

Let Us Take You Back to Last Week where the El Generico/Davey Richards match devolved into a locker room clearning brawl.

MIKE HOGEWOOD and DAVE PRAZAK were EXCITED! Mike welcomes us if we're watching for the first time. I have a funny feeling NONE of their viewers are watching ROH for the first time. Tonight, the partners square off when Steen takes on Edwards, with the partners banned - also, McGuinness and

EDDIE EDWARDS v. KEVIN STEEN - Who's the new ring announcer and why is he trying so hard to be a poor man's Howard Finkel? Steen ruins the intro and streamers by rushing the ring. Last week's brawl was the SLOWEST brawl I had seen televised in quite some time. Partners may be banned from the match, but that didn't stop Shane Hagadorn from being there ringside. I'm not sure why they didn't have Sara Del Rey take advantage of the loophole...or maybe Generico killed her when I wasn't paying attention, given all the talking the commentators are doing about it. FAT MAN SENTON! Hagadorn grabbing the heel as Steen comes off the ropes - the chase is on! Steen: "Okay, I am going to STAND here and POINT until Edwards finally manages to put a knee in my back." Did his head hit the chair on the way down, and if so, was it intentional? Landing on Hagadorn was probably UNintentional. Here's an exciting action shot of Paul Turner putting on the twenty count! I BET HE MAKES IT! Oh well, Edwards back out to throw him into an entirely different barricade (with conveniently placed chair). This combat is most dishonourable!! Another action shot of Turner counting. Steen is not exactly getting me excited for him to muster the effort to return to the ring here. EIGHTEEN!! Oh, he's back. Edwards punching away. At least so far in THIS match, we haven't had the "inexplicable reversal of fortune" that seems to take place about half a dozen times over the course of a standard ROH on HDNet contest. Of course, Steen is punching back as I type this - AND HOGEWOOD IS EXCITED. OHHHHHH DOCTOR oh wait Edwards has him down again. I think that was a time cue from Turner but they have wisely not mic'd him so I couldnt' hear it. Big move coming up by Edwards - no, I guess not - it's a kinda-blockbustery thing off the top rope by Steen. Will the comeback start now? FAT MAN CANNONBALL in the corner. ANOTHER FAT MAN CANNONBALL. If DEAN is watching, this JUST crossed over to get the full Worldwide point. Harlem Hangover (!) gets 2. Steen outside and up top - let's see if he actually gets to pull off - well, of course nowt. Yippee kick by Edwards. THERE'S the "backpack chinbreaker" (thanks Prazak!) - but it only gets 2. Submission hold by Edwards is kicked away. Surprise rollup - never mind, surprise SHARPSHOOTER - Edwards grabs the rope. Who has the momentum now? THIS IS ROH! NOBODY HAS MOMENTUM! Steen gets the crowd to clap in rhythm. Nice chinbreaker from the top by Edwards, knee strike...2. At this point, I would be surprised if ANYBODY got a fall in this match, but I can't remember what the time limit was announced as... Steen with a pumphandle neckbreaker - and you will be SHOCKED to learn that Edwards kicked out after 2. Package piledriver - no, I think it was an enzuigiri by Edwards to put 'em both down. Split screen has Hagadorn introducing a chair in the ring. Oh no, Steen using the chair! Referee must be deaf to not hear that WHACK! Right hand for Hagadorn! FAT MAN SENTONBOMB! 1, 2, 3. (10:17) Steen asks Edwards to take that message back to his partner. Replay shows Steen expelling quite a loogie on that swantonbomb. Debate between

Main event is Tyler Black and Nigel McGuinness! Two weeks ago, there was some talking by McGuinness and belt smacking by Aries on Black! Tonight, we have words from both men! Nigel doesn't like wankers chanting "Next World Champ!" Black sure has some pretty facial hair. Again Hoge acts like we're getting first-time viewers - "if you haven't seen a main event in ROH before...blah blah blah!"

Clips of the Young Bucks, for all those new first-time ROH viewers.

Speaking of tag teams, here's Kyle Durden with the Dark City Fight Club.

SAL RINAURO & TONY KOZINA v. CHEECH & CLOUDY - Time limit is FIFTEEN minutes. I think that was true for the first match as well. Rinauro & Kozina may have gotten an entrance, but that doesn't mean I'm pretty sure they're jobbing tonight. My goodness, what a Moog-y entrance theme for Cheech & Cloudy. Now that I know THEY'RE in this match...I expect Sid to come out here and go 4-0.
We do get the Handshakes of Honor™ this time around. Website plug, Twitter plug - well at least they get all the plugs out of the way. Saul and Tony already engaging in misunderstanding when Saul wallops his partner. Gosh, this is really an awful match thus far. I think I can say that because it's been an entire minute. Why exactly hype up ROH's tag team division - something that COULD be a legitimate difference between WWE/TNA and perhaps an enticement to get people to view this show - and then pull out these two teams as their real example of tag team action? Ohhh poor Tony Kozina knocked off the apron again. Well, there's the Dark City Fight Club to break up this match (DQ for Cheech & Cloudy? 2:37) and it really is hard to be me when life holds no surprises. Hogewood decides the doubleteam on Kozina is worthy of the slapping of the porpoise! I decide this segment would have been one for the FF button!

Kyle Durden stands with SONJAY DUTT! His interview ... was FAIR! Still, I don't think you need to say "Playa from Himalaya" twice in the same promo.

THE Necro Butcher is next!

It's still just the one ad break, right? ROHWrestling.com, HDNet Fights, time to pee!

SOMEBODY vs. THE NECRO BUTCHER - and his staple gun. Ah, that's Sami Callahan. Sorry, I didn't pee fast enough to catch his entrance (and I can't get Kim to pay attention to this show to save my life). Again, a prematch attack keeps us from enjoying the streamers AND the handshakes! Butcher manages to stop JUST before the five count hits 5. Outside we go - all these barricade shots are very exciting! Callahan's eyeliner is slightly LESS exciting! Mats are up - chair in hand - hey, THIS stuff isn't legal either! Slam on the chair on the concrete - no DQ called. Even Prazak thinks there's too much leniency - what he fails to note is how this is the slowest 20 count ever. Interact with Ring of Honor on Facebook! Butcher slapping and punching with a rhythm. Callahan stomps on the foot to...never mind. Tiger Driver by Butcher doesn't happen due to the "injured ankle" (which is taped up....with electric tape) Mickey Rourke shoutout! Callahan with a big kick for the inexplicable change of momentum. Callahan biting Butcher's ankle - literally. Talk about the new horror! Running kick to the head - only gets 2 for Callahan. Prazak can't stop talking about Jimmy Rave - I can't help thinking that the second man out is going to get the victory AGAIN so we can set up a Necro Butcher/Jimmy Rave match...which also doesn't fill me with excitement. Another stomp on the foot by Callahan to make moot the controversy of whether or not he'll get away with putting a staple in Callahan's head. If the crowd wants him to use the staple gun, Hogewood says, it's okay for him to go ahead and use the staple gun. Hogewood seems unclear on the concept. Ah, there's the Tiger Driver by Necro for the 1, 2, 3. (4:43) Now, here come Gary Albright, Colt Cabana and Grizzly Redwood. All we need are the Prodigy, Prodigette and the Musketeer and the circle is complete. Cabana talks while Grizzly nods emphatically. This is going to lead to an 8-man elimination match with these four taking on The Embassy. Why is Jimmy Rave even IN the Embassy, anyway? For that matter, why is Claudio Castagnoli? He's VERY EUROPEAN! Cabana talking about "hardcore" is a little like - ohhhhhhh he staple gunned Callahan's scalp (maybe). Crowd is EXCITED! Well....they're letting Grizzly Redwood be a part of this, so that's ...elevating new talent?

Durden stands with Austin Aries - "How's your day going today?" is blown off. "What's it like to live life being the first two-time Ring of Honor champion?" DOES get answered. I can't help myself...I am fixated on that man's giant shnozz.

Next week, Aries takes on Roderick Strong!

Next week, Jerry Lynn is the living embodiment of Randy the Ram! Or something!

TELEVISION TIME REMAINING: NIGEL McGUINNESS v. TYLER BLACK - a red, white AND blue streamer for McGuinness and you have to appreciate that somebody in that crowd of idiots at least made an effort. I have ONE streamer that went unused from the last St. Paul show, but then they decided not to come back to St. Paul. HANDSHAKE! We start at 37:36 past the hour. McGuinness has a buzz cut - I miss all those spikes he had before. Y'know, I LIKE McGuinness, too, going back to those times I saw him in Pro Wrestling IRON. (Large section of text eaten by fat fingering - the live blogger's curse!) You'd hope that these guys could put together something that avoids the spot-spot-spot-inexplicable momentum shift that seems to dominate the ROH "style" these days. Lengthy feeling out sections at least indicate that they're aware they're going 15. Black's standing backflip-I-meant-to-do-instead-of-missing-a-dropkick is impressive the first time you see it, but gets less and less impressive after you realise he does that EVERY SINGLE MATCH HE'S EVER IN. Outside the ring section - we've had a lot of THOSE tonight, haven't we? I mean, it's so dishonourable. As Black takes control in the ring (resthold, resthold), crowd decides to chant "Ni-gel." I missed the change in momentum, but Prazak says there was a divorce court shoulder separator. McGuinness *picks a body part tilde tilde tilde!* This is more an excuse to execute some very slow, deliberate moves under the guys of "working the arm." Armbar, leg over the arm and behind the neck - dunno what it's called and commentators have moved on to talking about Austin Aries and if the winner of this match might be a future opponent. Hogewood promises that tomorrow this is the match everybody's gonna be talking about. I predict something stupid on RAW will be what everybody's gonna be talking about. Black is stretched pretty good here, but it's still pretty much a resthold. Black staying on his back while McGuinness waits for a chance to grab the injured arm, and then do something painful looking with it (I guess). Hammerlock using the leg, so McGuinness can use BOTH arms to...tenderly caress Black's buttocks? I must have seen that wrong. McGuinness grabbing the mouth - I guess only with a 5 count can this hold be broken. McGuinness going right back to the wacky submission holds. Black gets out - but gets kicked right back down. McGuinness thinks the crowd is too quiet, so he drops another "wankers" bomb. Did Hogewood say "tantalizing the crowd?" Nah, couldn't have. Black hard into the turnbuckles - and flashing victory signs to the crowd. "Tower of London" alluded to first time - second time - that was quick. Don't know if we're really building to that or not...well, sure enough, Black placed on top - hanging on, though. McGuinness with a headbutt - will he try it again? Sure, why not. Two fingers for the crowd - well, took too long - Black is back down - DOES hit the dropkick and McGuinness quickly rolls outwide. I predict a high flying - aie - over the top rope and flips to the floor, SORTA catching McGuinness' head awkwardly on the way down. But they STILL give it a replay, which kinda tells you how slow it's been to this point. Black out - moonsault off the barricade to the floor! THAT gets a replay! Nigel thrown back in - lots of playing to the crowd - springs up - clothesline - gets 2. Black still on him - no, inside cradle counter gets 2 for McGuinness. Gutshot by Black - chop - into the corner. McGuinness sidesteps, kicks the back, forearms the chest. I guess it's back with him - set on top - Tower of London will probbaly hit this time - nope, countered out. Black with a - not a Slop Drop, but something from that position for 2. Crowd finally manages their dueling "we're really cool Let's Go <X>" chants - don't last very long. Quebrada by Black misses. McGuinness back in control - misses, but gets right back. Black sat on the top rope - wacky lariat MISSES. Black misses. Jawbreaker lariat countered, bucklebomb countered, some kinda rollup gets 2 for Nigel. How many counters in a row can we have? Well, Nigel has the "London Dungeon" which is something that breaks your elbow, I think. He's working that body part, people! Because the Tower of London is an arm-based damager....err...the jawbreaker lariat really hurts the arm....hmmm. Well, McGuinness FINALLY hits the Tower of London but he's too tired to try for a cover. Wants to go back to the London Dungeon - shot into the ropes - jawbreaker lariat ducked AGAIN, somehow Black hits God's Last Gift, and due to the Code of Honor, if you hit a finisher, you get the 1, 2, 3, no matter what's happened for the past fifteen minutes. (16:48) Prazak notes that Black has now beaten two former champs in Danielson and McGuinness - ah, there's your storyline. Hogewood reminds us that there's "less talk and more action in Ring of Honor" - and they DO have a post-match handshake as the copyright notice is up - and with a few ads to go, we're (mostly) out.

One more ROHWrestling.com ad

NEXT on HDNet: Ahhhhh who cares, you're watching RAW. (It's "Darkman.")

I wish I cared about this show. I mean, I cared enough to live blog this episode, but this show does next to nothing for me. Are YOU watching it? Wanna talk about it at all? Now knowing it's on before RAW, will you watch it NEXT week? You STILL don't even get HDNet on your cable system? Well....I can't help you there.

NEXT WEEK: D'Lo wants Jerry Lynn to shrivel up and die! Aries and Strong go flippy-flippy! Hogewood agrees with the crowd that indeed, this IS awesome! I am ALREADY rolling my eyes! Join us, won't you?

HEY! MR. SIX!!!

Time for RAW. GOOD NIGHT


---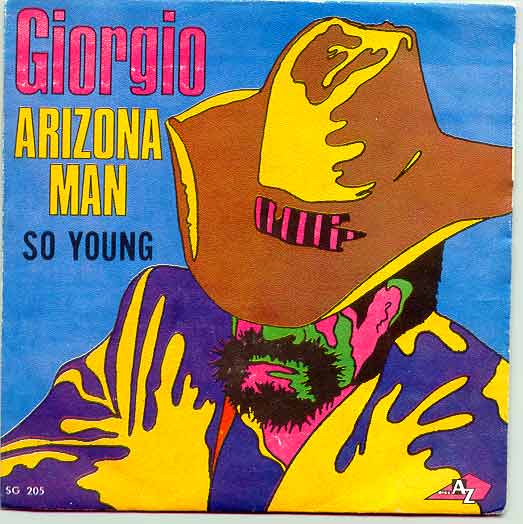 Promote this thread!
odessasteps
Scrapple



Since: 2.1.02
From: MD, USA

Since last post: 1466 days
Last activity: 1433 days

#2 Posted on | Instant Rating: 6.57

Was this "stoner" Cheech and Cloudy or "surfer" Cheech and Cloudy?


---

Mark Coale
Odessa Steps Magazine
The Affirmation, Baby Blog
CRZ
Big Brother
Administrator



Since: 9.12.01
From: ミネアポリス

Since last post: 2 days
Last activity: 1 day


ICQ:
#3 Posted on | Instant Rating: 8.42
Originally posted by odessasteps

---


Was this "stoner" Cheech and Cloudy or "surfer" Cheech and Cloudy?

---
"Squashees."


---