RKMtwin
Boudin rouge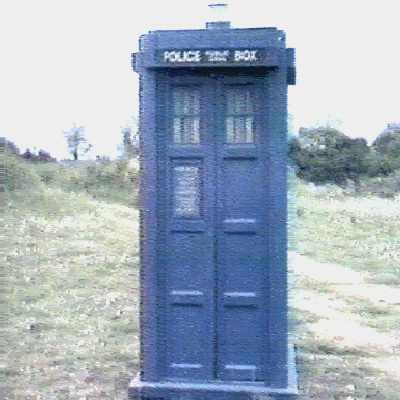 Since: 1.3.02
From: Denver, Colorado

Since last post: 3797 days
Last activity: 3241 days

#2 Posted on
I think that would be interesting. And I like that, especially from last night's RAW, seemingly, Nowinski is being taught in the ways of old school heeldom by Regal. Their losing effort to Booker and Goldust was rife with ring isolation and concentration on mkaiming one particular body part. What if we were to see Nowinski emerge as this old-school type heel who has amazing vision and ambition?
And let's say that he would actually win the KOTR tournament? if Nowinski were to suddenly say after that, that his intentions were to capture a major title, everyone would be on the look out.


---

I consider myself a "smart" fan but I am a KAYFABE MANIAC!!!
deadbeater
Morcilla



Since: 12.2.02
From: Parts unknown

Since last post: 5985 days
Last activity: 5985 days

#3 Posted on
Boldly saying that he will be the first to do Molly is pretty ambitious in itself. The Nowinski character is developing quite nicely. Which is more the reason why these WWE writers are stupid. They have many wrestlers in the roster with strong character personas, and they don't do anything well with them.


---

"Business has just picked up" says JR. Then right on cue, Molly enters the arena! Never was JR any better in introducing someone. --Raw 7/15
southpaw00
Weisswurst



Since: 16.5.02

Since last post: 5843 days
Last activity: 5842 days

#4 Posted on
I'm not saying that Nowinski has to win KOR, but whether he wins (fufilled dream), loses (disappointment/revenge), or doesn't make the tourney (shock/anger) - you've got an angle ready to go.

It was a bold move to announce his intention to deflower Molly. But what happened to Regal's character. I thought he was courting Molly. And why is he crying in the ring.

Regal gets heat by being a borish prude outside the ring and a cheating street-brawler inside the ring.
Scott Summets
Sujuk



Since: 27.6.02

Since last post: 5520 days
Last activity: 5488 days

#5 Posted on
I think Nowinski could be like a newer version of 89-91ish Mr. Perfect. A cheap heel who cheats to win and is super full of himself. In fact, the Genius would be the perfect manager for the Harvard grad :-).


---

Cause' here me and KG come naked, out of the side hatch, with the oils and perfumes, and incense!
chazerizer
Italian



Since: 11.7.02
From: Pittsburgh, PA

Since last post: 6005 days
Last activity: 2461 days

#6 Posted on
As interesting as it was to see ("Chris Nowinski, damn glad to meet you"), I'm getting really sick of all the jokes on Molly's virginity. If this is really the best plotline that the WWE can come up with for Nowinski, its time to check the waiver wire. The kid has talent in the ring, and he gets himself over well with his mic-work. And now his big goal in life is to deflower Molly?

On your idea, in order to make the Nowinski thing work, I think he'd almost have to lose. The creative ways which he could lose are almost limitless.


---

"Sales of penis-enlargement treatments and devices in 2000 totaled in excess of $600 million," Skolnick said. "Cock-lengthening is, no pun intended, a consistent growth industry in the U.S., and this bill would severely emasculate it. As usual, it's the little guy who suffers."
GumbyTom
Cotto



Since: 20.3.02
From: Ohio

Since last post: 5684 days
Last activity: 5140 days

#7 Posted on
i really like the idea of nowinski being a new-age mr. perfect (hmm....the new-age perfectionists?).

Overall, though, I think the wwf needs to bring back 'cowardly heels.' I was watching some wrestling with my girlfriend this weekend (she's not a fan) and she said something to the effect that everyone takes themselves too seriously and wants to be cool- which really takes away from it.

As cocky as he was, at his best, curt could be just as cowardly. And this is something that nowinski can do too.


---

-Thank you, Captain Obvious!
-"I don't totally understand why I do things", Rivers Cuomo
The Amazing Salami
Sujuk



Since: 23.5.02
From: Oklahoma

Since last post: 5402 days
Last activity: 5401 days

#8 Posted on
As much as I like the idea of a super long term story line like Nowinski training for KOTR with Regal, I don't think it's realistic. Especially with a fixed-date finish line, like the KOTR ppv.

As a businessman, you would hate to invest that much TV time into something that could go down the tubes so easily (like if Chris got hurt after six months of pushing towards KOTR).

If you just push him, with no specific goal besides winning a higher belt, an injury doesn't kill everything.

We just saw it happen with the nWo. Don't look for it to happen again soon.


---

"I'm in collision with every stone I ever threw." - David Gray
ekedolphin
Scrapple



Since: 12.1.02
From: Indianapolis, IN; now residing in Suffolk, VA

Since last post: 14 days
Last activity: 3 days

#9 Posted on | Instant Rating: 4.52
"The kid has talent in the ring, and he gets himself over well with his mic-work. And now his big goal in life is to deflower Molly?"
Hell, that should be
every
guy's big goal in life. LOL!
If I can be serious for a minute... Nowinski is really entertaining me. I especially liked the RAW segment last week he did with Undertaker and Bischoff. He turns to Bischoff and he says, "You're in charge, Mr. Bischoff, not The Undertaker! That's why I want you to make him apologize to me." Then when Bischoff books a match between Undertaker and Nowinski, Nowinski does a 180-- "Whoa, whoa, no one tells The Undertaker what to do! You can't just make him fight at the snap of your fingers!" I
loved
that! It smacks of old-school heelishness. WHOO!
When Maven comes back, I'd love to see Maven take on Chris Nowinski. Maven was really entertaining me as well before he got injured. Although I believe Maven is a SmackDown wrestler, so I dunno... of course, nowadays, that doesn't really mean much.
---
"You read about all these terrorists -- most of them came here legally, but they hung around on these expired visas, some for as long as 10-15 years. Now, compare that to Blockbuster; you are two days late with a video and those people are all over you. Let's put Blockbuster in charge of immigration."
E-mail joke letter, 7/25/02
Two-Time, Two-Time Randomly Selected Weiner of the Day, 5/27/02 and 7/3/02