BrewGuy
Kolbasz




Since: 2.1.02
From: Pickering, Ontario

Since last post: 1885 days
Last activity: 424 days


ICQ:
#1 Posted on | Instant Rating: 8.15
I am the fastest recapper on the Internet today! Tell your friends!

WARNING: the following program contains material not suited to all Canadians. Canadian viewer discretion is advised.

It's Attitude! It's Entertainment! It's the WWE Logo!

Here's a replay of the battle royal, and here's Benoit and Cena hitting the ground at the same time and the ensuing chaos, and the end result: It's Cena vs. Benoit for a shot at Brock Lesnar's WWE Title TONIGHT! And here's Lesnar nailing Cena with the belt and Team Lesnar coming down for more destruction by large men! F-5 to Cena! F-5 to Benoit! Who will meet Lesnar?? Find out - TONIGHT!

We're graced by the WWE Champion, Brock Lesnar to kick things off, while we're TAPED LIVELY from San Jose, Kalifownya! TONIGHT - Cena vs. Benoit, winner meats Lesnar, and that's ALSO tonight! There's a TAP OUT sign! Here's a 'confident champion' with a mic! "You tapped out! You tapped out! Go ahead, get it in while you still can!" The crowd obliges. "Because after tonight, you won't be able to say a damn thing! Why don't you do me a favour - it might be asking a lot from you simple folk, but why don't you take a good look at the person sitting next to you? Yeah, you might have more in commin than you think! I can beat the hell out of each and every one of you, and you nkow it! So I'd think twice about chanting 'You Tapped Out', cause I guarantee ya, I will never - ever - tap out ever again! And let me tell you another thing! I am the greatest WWE Champon in history, and YOU PEOPLE KNOW IT! You see last week, I put my title on the line, just to prove to you people what a great champion that I am! you see last week there was a battle royal and the winner, which there WAS no wniner, was supposed to face me for my title! It just so happens that it cames down to two men, not to name any names Chris Benoit and John Cena, went over the top rope at the exact same time! Well I think, i think those two had it all planned out becuase I think those two are deathly scared to get into the ring with ME. In fact I KNOW Chris Benoit and John Cena are scared of me! Why? Because I beat people - I beat people up! And if you don' believe me, why don't you ask Kurt Angle and Hardcore Holly, since I almost ended their careers!" (You tapped out!) "SHUT THE HELL UP! SO, tonight, Paul Heyman has John Cena and Chris Benoit in a match tonight to get to eht bottom of this. The winner of that match tonight WILL face me tongiht, and yes, I will have my title on the line to prove to you people that I am the greatest champion in history! And tonight, when I get IN This Very Ring, whoever it may be, I don't give a damn WHO it is, but I guarantee you one thing - Brock Lesnar will make someone tap out!" He drops the mic and holds up the belt. Cole and Tazz hype the match!

We come back and in the ring are Rikishi and Scotty II Hotty. Tazz wants to know that last time Rikishi Smacked His TV. Has Rikishi gained weight?

RIKISHI and SCOTTY II HOTTY (no info given)
vs
THE BASHAM BROTHERS (Tag Team Champions, Columbus, Ohio - 495 pounds combined, w/ SHANIQUA)

Both men are sporting the Black Masks Of Masochism tonight, and both men lay their belts in front of Shaniqua, who RIPS the masks off. Pre-match whip spanking ensures. This is a non-title match, and there's the bell!

Rikishi and Doug will start - Doug attacks from behind with forearms - backs Rikishi into the corner but is shoved away - Doug right back with shoulder blocks and rights but Rikishi fights out with three rights that drop Doug. Whips, clotheline misses - Gely to gelly NO headbutt by Danny gets him free (Cole: "A headbutt to the shoulder! THAT was unique!" Yep, he said that.) off the ropes, Samoan Drop NO Danny slides down, realizes he's made a BIG mistake, but TOO LATE - RIKISHI SITS RIGHT ON HIS FACE! Dany is RUINED and Rikishi is holding his crotch - guess he got a little bit TOO much into that one. Tag to Doug and he's in with a kick and some rights, off the ropes, hiptoss no, Doug hiptoss no (don't be silly Doug!), clothesline takes Doug down! Tag to Scotty, double whip, drop toe hold by Scotty, leg drop by Rikishi! Cover, 1, 2, Danny saves but Scotty's got rights for him - whip is reversed, Danny eats a flying forearm! Scotty break dances a little, then pulls down the ropes so Danny can jump over him and to the floor. Scotty charges doug and is backdropped to the apron, a right each and Doug grabs the ref and distracts him, and Shaniqua grabs the ankles and pulls Scotty off! Brian Hebner catches her, though, and she - is - GONE! Bashams double-team Scotty, now Doug whips him to the corner, he hits sternum first - there's a slick springboard elbow out of the corner by Doug! Cover, 1, 2, no! Doug is definately the better worker of the two - he's gnona go places whenever he goes single. Doug whips Scotty into the corner, trying for an abdominal stretch but he can't lock it, so Doug tags Danny and Danny lays in the boots, including ye olde CLUBBING BLOW to the back. Now the abdominal stretch is locked in as the crowd eggs Scotty on - right, right, right, hiptoss gets him free! He charges toward Rikishi but Danny catches him - kick is CAUGHT - Scotty hops around, trying to get to Rikishi - enziguri MISSES but he kicks free and it's a HOT TAG to the big man! Right misses, right, right, right drops Danny! Whip, clothesline! Doug's misses, kick, DDT! Savate kick floors Danny! Rikishi into the corner - he Backs That Ass Up, and Doug's where no man wants to be! But Shaniqua's back, and while she distracts the ref, the Bashams do the Basham Switch! Rikishi raises the roof, Stinkface NO a low blow from Danny! Danny starts to get up but a bulldog by Scotty and he's MAKING THE GOOD FACE - W-O-R-M-hoo, hoo-hoo-hoo chop! But Doug rushes in and throws Scotty to the outside! He charges Rikishi but he backdrops HIM to the outside - Samoan Drop to Danny! Cover, 1, 2, 3!! (5:41) Rikishi and Scotty get a win over the champs! Shaniqua checks on her men, but she is DISPLEASED. "WHAT THE HELL JUST HAPPENED HERE? YOU ARE PATHETIC! I CANNOT BELIEV THIS!", she's heard to say. The Bashams plead their case, but Shaniqua is havin' NONE of it. They don't deserve to have her as their manager, she says, and makes her way out!

Here's a recap of the Hardcore Holly situation with some Survivor Series footage. Here's Two Weeks Ago where Holly attacked Lesnar again and slaps on the Full Nelson. Paul is watching the footage as well. He says this lunatic will keep comin' after Brock, but a female hand tuoches his chest from off-camera and says it's ok - pan right, and it's Dawn Marie! And she's dressed to kill! "Dawn, when you asked me about having a position in my administration, did you think I'd say 'Well, I have a lot of positions for you, Dawn!'?" "Well, it'd be a start, Paul...." "This time aruond, I'm all about business, and I DON'T - DO - THE HELP!" He leaves - then comes back, realizing he just gave up free sex, perhaps. "On second thought - take a memo!" Dawn fluants her ass while picking up a clipboard. "Dear Sir! In light of your repugnant actions, your suspension remains intact until further notice. Regards - no, not even regards - Paul Heyman, General Manager, SmackDown!" Dawn writes dutifully. "Overnight that to Hardcore Holly." Dawn sucks on her pen as Heyman leaves - then comes back again! "We're both adults, and there IS something I need from you." Dawn drapes herself on Paul - "Oh yeah, what's that?" "I need you to go tell Shannon Moore that I'll meet him in the ring, next. NEXT!" He leaves again, I assume for the last time, 'cause we go to a commercial.

We're back and Nathan Jones and Matt Morgan are in the ring with Paul. "Welcome back to Paul Heyman's SmackDown! You know, contrary to popular belief, I do not speak just because I like the sound of my own voice. When you see a microphone in my hand that means I have something substantive to say. Whic is why I'd like my well-paid tape operator to cue up the footage that I call your attention to on that screen, right....now." We're shown Morgan beating the crap out of Moore from Two Weeks Ago. Here's Last Thursday, with Nathan Jones ALSO beating the crap out of Jones. "Now, if you're like me, and you should aspire in life to BE ilke me, you will notice on that fottage one thing - Shannon Moore. You know, you watch that match, and all you notice is the beating that Shannon Moore took - and yet he comes back for more. Shannon takes a beating, he comes back for more. Shannon takes a beating, and the little voice in my head says "More! More! More!" which is why I want to call out to my ring, right now - Shannon Moore." And here he comes, with taped ribs and looking miserable. Heyman says he's earned his place in the ring and he fives his word that he's only there to talk business. Shannon gets in the ring. Cole asks Tazz about Heyman's word: "Yeah, it's about as good as the cheques he used to write." HAAA! Heyman says he doesn't blame Shannon for Matt Hardy jumping to Raw. Heyman admires Moore's ability to take a beating. Heyman's staff admires it too - MORE, MORE, MORE, says Heyman - so Heyman's gonna give him, In That Very Ring, more. Jones and Morgan move forward but Heyman says it's not a handicap match. His opponent - The Big Show!

SHANNON MORE (no info given)
vs.
THE BIG SHOW (US Champion, no info given)

Moore looks petrified as Show comes out. He charges with a baseball slide, and springs over the top but Show catches him - and he throws him and hangs him on the top turnbuckle - then just shoves him off and Moore tumbles to the ground in a heap. BIG chop, Moore is rolled in. Here's the replay of the top rope drop. Moore kicks the leg a couple times, trying to throw rights but a massive clothesline ends that. Thrown sloppily into the corner - well it's a big chop. Show pulls him up to the top rope, then just tosses him off. Tazz says the ref should just stop it. Show now trying to rip Shannon's lips off - and there's the Big Show Leg Drop (does taht have a name yet?). Show is clean shaven, by the way. Goozle, holding him up there, chokeslam, goodbye, 1, 2, 3. (1:55) Here's a replay of the chokeslam as Show leaves.

Here's the Tale Of The Tape for the #1 Contender's match - I love it when they do this, but please don't list "PhD in Thuganomics" and "Battle Rapped Half the SmackDown Roster" as career highilghts for Cena - it makes him look like a punk when you see Benoit's highlights next to his.
WWE Rewind is Tajiri takes a low blow from a blind Nidia, but Akia rolls up Noble for the win.

Here's Noble and Nidia, go figure! Noble says she CANNOT come out there, he's putting his foot down. Nidia still wants to go out there, but Noble's got back to back losses because Nidia distracted him. If he loses to Sakoda, he may never get another title shot. He's got two strikes, y'see? Nidia pleads but Noble holds firm - it's about her safety. He asks her to promise to stay in the back - and Nidia finally agrees. Noble leaves - then comes back. that's a popular thing to do tongiht. On second thought, he's got an idea. He leads Nidia off camera.

SAKODA (no hometown/country given but let's say Japan - 237 lbs., w/ Tajiri)
vs.
JAMIE NOBLE (Hanover, WV - 200 lbs, w/ Nidia)

Jamie leads her to ringside slowly and positions her in the corner. Nidia and her new breasts seem happy about this. There's the bell!

Lockup, Sakoda backs Noble to the corner, right misses, kicks, right, small package by Noble 1 2 no! Backslide, 1, 2, no! elbow drops Noble. Kick, whip to the corner, charge but a drop toe hold sends him head first into the 2nd buckle. Armbar by Noble, landing punches, but Sakoda reverses and lands a big clothesline. Kick, whip to the corner and Noble lands hard. Nidia looks on (sorta). Sakoda picks up Noble and rams him into the corner beside Nidia. "Jamie, you OK?" Scoop, backbreaker and Sakoda holds him there. He drops him, cover, 1, 2, no! Whi, body drop NO, Noble drops to his back and rams Sakoda's ace into his knee! Tiger Driver NO, clothesline no, two sgo behinds and Noble dumps Sakoda to the outside - off the ropes, tope suicida!! Tajiri is sneaking over but the ref won't let him get any closer. Now Noble...whips Nidia into the ring?? He shoves Nidia into Sakoda! He then rolls him up, 1, 2, 3!! (2:55) Noble wins! Then then DUMPS Nidia to the outside VERY unceremoneously and celebrates! Then he hugs her and says don't worry - he tells her it was Tajiri's guys, but he WON, so it's ok! Crowd is not happy about that at all, and the announcers agree. They're very not pleased.

Here's the end of the battle royal again from last week. Lots of slow mo replays, and here's Josh with Cena backstage. Josh reminds him what's at stake. "Those are pretty strong words coming from Macauley Culkin's little brother! yo, if I gotta beat Benoit tonight to get to Brock Lesnar for the WWE Title - well it be's like that sometimes." Here's a laughing Benoit to interrupt. "You talk a good talk, and you rhyme a damn good rhyme, but don't forget, I can lock that Crossface on from anywhere - and make you tap" They're noses are touching - that's a little TOO close, guys.

WARNING

We're told that some SmackDown Superstars will be visiting the US troops in Iraq and Kuwait, personally delivering USO Care Packages - go to troops.wwe.com for more info.

#1 CONTENDERS MATCH
JOHN CENA (West Newberry, Mass - 245 lbs.)
vs.
CHRIS BENOIT (Edmonton, Alberta, Canada - 220 lbs.)

"Yo, yo, yo, yo, yo. So Paul Heyman said this match is for the best interest of SmackDown. He's just protecting that bitch Brock, 'cause all he does is back down! He said he can be both, that's a dream, he'd better snap out! I straight up whip is ass, and Benoit's goin' make him tap out! So, Me and Chris fightin' tonight, that's kinda awkward at first glance. That's like a 3rd grade dance over at Neverland Ranch." Camera cuts toa a women who is clearly NOT pleased with that statement - now THAT'S good TV!! "It just shouldn't happen. But if we gotta fight tonight, that's okayyy, I shake my shoulder off. I gonna kick his ass so hard, Imake his colon caugh! Forget them 3-ways and replays, I don't care whose geet hit! I turn his gap tooth brown, 'cause he's goin' make 'em eat..." and the crowd finishes. Benoit comes down, looking intense, focused, and determined as usual. There's the bell!

Lockup, Cena backs Benoit to the corner, benoit reverses, knee, right, right, kick, whip, Benoit Elbow! Snap suplex! Cover, 1, 2, no. Right by Benoit and Cena is reeling. BIG chop, another, Cena fires back with rights that ground Benoit while Cole talks about the "Pound n' Ground attack of John Cena". Picks him up, whip, clothesline. Cover, 1, 2, no. Scoop, slam. Off the ropes, Five Knuckle Shuffle fist drop, cover, 1, 2, no. In the corner, Cena throws rights but Benoit battles back with rights and chops. Cena takes over, suplex, cover, 1, 2, no. Cena wrenches the arms back and that gets benoit yelling - he manages to stand, and a backward headbutt and a right free him - Benoit offthe ropes but runs right into a spinebuster - cover, 1, 2, no! Suplex NO Small package 1 2 NO! Clothesline by Cena. Cover, 1, 2, no. Tazz points out the quick covers by both guys. Benoit gets whipped to the corner and drops at Mach 2 like the supremely awesome pro that he is. Boots by Cena. Staaaaaaaaaaaaaaaaaaaalling Suplex by Cena!! Cover, 1, 2, no! Big right by Cena - another - YOU CAN'T SEE ME - right misses, GERMAN! ANOTHER! AND THREE! Tazz says that's what happens when you play with a Wolverine! Now BENOIT with the You Can't See Me and the Throat Cut! Up he goes! Flying headbutt MISSES! Cena makes it to his feet, barely, Benoit still down! He makes his sign, he PUMPS HIS SHOES (that's AWESOME), but Benoit's up and laying in chops! Whip is revses - F-U CONNECTS!! Cover, 1, 2, 3 BUT BENOIT'S FOOT WAS ON THE ROPE! Crowd erupts, Ref holds his arm up, the announcer says Cena's the winner, but Nick Patrick now sees that Benoit's foot was on the rope! Patrick says he didn't se it! Benoit is LIVID - now Brian Hebner is down to say Benoit's right! Cena isn't happy about this - here's the replay, and yep, his foot was on the rope. Cena says "You made the call, I won!" and that's usually the truth, but Patrick tells the announcer to re-start the match! INSTANT REPLAY HITS THE WWE! Cena is NOT HAPPY and let's go to a commercial!

We're back, Whip reversed by Cena, elbow! Clothesline NO Benoit takes him down with the Crossface maneuver but doesn't hang on for the Crossface itself. Cena yells in pain. Off the ropes - dropkick by Benoit to the shoulder! Cena in the corner, Benoit with a kick - NORTHERN LIGHTS SUPLEX! Kick to the arm, Tazz points out he's working on it. HAMMERLOCK SUPLEX ONTO THE BAD ARM! How can you NOT love Benoit? In the corner, right, BIG chop, kick, Cena is reeling. HUGE chop, Cena is moving from corner to corner, and ANOTHER chop drops him. Short clothesline! Cover, 1, 2, no! Cena back to his feet, he throws an elbow but THE ARM CAN'T TAKE IT, right, kick, Scoop, slam. Off the ropes - elbow onto Cena's elbow! Scoop, slam, ANOTHER elbow! Cover, 1, 2, no! Cole points out that Benoit is wearing Cena down. Whip is reversed, big clothesline drops Benoit but Cena favors the arm afterwards, and Benoit is right back on top of him, knocking Cena out of the ring. He throws him back in right away - cover, 1, 2, no! Shoulder armbar by Benoit and Cena is yelling in pain - Cena with an elbow, another, but a right by BenoitWhip to the corner and Cena goes in sternum first, Benoit off the ropes Cena catches him with a knee to the cut! There's the Throwback!! Cover, 1, 2, NO! Scoop but benoit floats over, double-leg take down, SHARPSHOOTER!! Benoit's yelling "TAAAAP!" while Cena's just yelling.....he gets to the ropes!! Benoit drops the hold, and he's pissed about it. Whip to the corner, Cena comes out with a clothesline but it misses, go-behind, German NO elbow, elbow misses, knee by Benoit, another, a third - F-U OUT OF NOWHERE BY CENA! Tazz says he didn't get all of it, but Cole says it's the second one of the night, Awwwww maaaaaaaan, here coems The Big Show to spoil EVERYTHING, he's up on the apron but Cena knocks him off - picks Benoit up but BENOIT SLAPS ON THE CROSSFACE! CENA TAPS!! (about 16:00 combined) Benoit's the #1 contender! Big Show smiles! Benoit celebrates in grand style!! He is PUMPED! He's got his shot and he's really psyched about it! GREAT match until Show decided to appear.

After the break, Moments Ago, here's the Cena pin with Benoit's foot on the rope, and here's the Big Show ruining a perfectly good match, and there's Show's reaction as Benoit wins. There's a slow-mo of Cena slapping on the Crossface.

Benoit! Lesnar! WWE Title! TONIGHT! But what will Benoit ahve left??

Backstage, Chavo pumps up and Eddy says he's got his back, but Chavo doesn't want him to go out with him. He blames Eddy for the hurt knee. Eddy wants to know what's the matter with Chavo - he's not acting like the Chavito he knows. Chavo for said for once it's not about Eddy, Eddy, Eddy, Eddy, Eddy, Eddy, Eddy, Eddy, Eddy, Eddy. tonight it's about Chavo getting his revenge on Shalton Benjamin. Eddy reluctantly agrees - he's not happy.

SHELTON BENJAMIN (Minneapolis, MN - 248 lbs., w/ Charlie Haas)
vs.
CHAVO GUERRERO (El Paso, Texas - 213 lbs., w/ his old music and his own damn self)

Here's Two Weeks ago where the World's Greatest tag Team killed Chavo's knee and made Chavo upset at Eddy. But, "viva La Raza" kicks in and Eddy comes out in a sports car lowrider! Chavo's not happy but gets punked from behind by Shelton and it's on!

Shelton beats Chavo down with lots of kicks and punches - in the corner, more kicks, Chavo fires back, Euro uppercut, whip, clothesline but Chavo baseball slidesunderneath, super spinning head scissors! Eddy is unfolding a lawn chair to watch and Chavo's still pissed. Chavo works over Shelton as Eddy puts on a Beer Hat (with Y2 Stingers in it) and begins to read SmackDown magazine! meanwhile, Chavo whips Shelton to the corner, reversed, Chavo goes over him on the charge and favors the knee - clothesline misses, kcik to the knee! Shelton now ripping off the tape on the knee! Eddy's talking to fans and reading. More kicka by Benjamin. He drops the knee on the knee and Chavo is in serious pain. Chavo fires back with kicks but Shelton takes over - there's a knee breaker and Shelton holds on - Shelton torques the knee while the crowd chants Eddy's name. Shelton SLAMS the knee no the mat. IN the corner, knee by Shelton, whipped back into the corner, kick is CAUGHT, goes for a punch but Chavo kicks off with the other leg - clothesline! Another! Inverted Atomic Drop! Standing dropkick but the knee is hurting! Cover, 1, 2, no! Chavo limping, Right, knee by Shelton, whip, body drop NO, tornado DDT! Has is on the apron, the ref comes over and as he does, Eddy's on the top - Frog SPlash! Chavo quickly covers, 1, 2, 3! (3:42) Eddy, back in his chair, puts on a GREAT surprised face and twirls the dice in celebration! He throws them into the crowd! Chavo celebrates, saying HE did it! Eddy puts his hat back on as Chavo limps down. Eddy's happy, he's starting a Chavo chant, but Chavo SLAMS the door ont he lowrider shut. He's not happy about Eddy coming down! They argue vehemently, Chavo refuses to ride in the car! He limps off! "You don't even let me DRIVE, holmes!!" Eddy is disappointed.

LESNAR! BENOIT TITLE! TONIGHT!

Here's an outside shot of the HP Pavillion and Cole says something about The cat next week, but coming up, the WWE Title Match! Here's Tazz pretending to play Final Fantasy X-2. Tazz gets Cole to touch a button and they do a little fake effect to make it look like it shocked him - heh!

Here's a history on Brock Lesnar that's well done - destroying Hogan, The Rock, Taker at Hell In The Cell, Zach Gowan, Spanky, Hardcore Holly. Kurt Angle, and others. Backstage, here's Benoit with Josh. Josh says Brock has accomplished a lot and Benoit agrees - but there is one thing they failed to show in that package, and that is this - Benoit making Lesnar tap at Survivor Series. Here's a You Tapped Out chant. "You know a picture paints a thousand words, and you are looking at the NEXT WWE Champion!" Oh, how I hope that's true.

More ads! Buy stuff at ShopZone!

"The Boot Of Week" (yep, that's what the graphic said) is Benoit winning earlier tonight.

Backstage, all the ADULT superstars (Johnny the Bull shoves Moore away for being too young) are taking bets ont he match! The odds are 3-2 in Lesnar's favour because he's the fresh man. Nunzio is giving betting tips - $500 from Funaki on Brock until A-train bursts in - with $10,000.....on Benoit!! I LOVE THE A TRAIN! Very cool idea.

WWE CHAMPIONSHIP
BROCK LESNAR (Champion, Minneapolis, MN, 295 lbs.)
vs.
CHRIS BENOIT (Challenger, Edmonton, Alberta, Canada - 220 lbs.)

Lesnar atatcks right away and there's the bell!
Series of shoulder blocks, quick suplex by Lesnar, he lays in the boots and stands on Benoit's throat! Head to the buckle, kick, kick, kick, CLUBBING BLOW to the back, "C'MON!" Benoit fires back with a kick, right, right, knee by Benoit, whip to the corner, Lesnar charges but eats elbow, clothesline misses by Lesnar, arm drag by Benoit! A second! A third! Clothesline sends Lesnar over the top! Benoit follows him right outside! Rams his head into the table! BIG chop! Lesnar fiers back with a knee! Lesnar rolls in, and back out! Whip reversed - Lesnar into the pole! He rolls in, Benoit back in, CROSSFACE but Lesnar wriggles free to the outside! Benoit RIGHT BACK ON HIM - Lesnar rolls in, Benoit follows, kick, but Lesnar grabs hima and drops him throat-first on the top rope! Both men down, Lesnar up at 3. Kick by Lesnar - another, another, one more. Fisherman's cradle - Lesnar just HOLDS HIM UP THERE - then drops him, finishing the suplex! Cover, 1, 2, NO! Kicks by Lesnar, knee, benoit fires back with chops, Lesnar tosses Benoit forward and out of the ring. Lesnar goes outside, gorilla press - dtops him on the accouncer's table! Cole reminds us of Lesnar's guarantee that he'll make somebody tap! Rolls Benoit in, cover, 1, 2, NO! Snap suplex by Lesnar! Rear naked choke which apparently is a legit hold - Benoit won't tap, and Cole says if anybody knows a counter to this hold, Benoit will. "Benoit" chant! Benoit makes it to his feet - elbow, elbow, right, right, off the ropes, Lesnar's clothesline MISSES, but he catches him with a one-handed side slam on the way back! Cover, 1, 2, NO! Lesnar is bleeding from the nose! He looks unhappy about that, and we GO TO A COMMERCIAL? TRASH!

We're back, and Lesnar has the body scissors with the rear naked choke back on! Benoit kicks free of the scissors, and manages to get to his feet - elbow, elbow, CHOP, CHOP, CHOP, off the ropes, Lesnar pulls down the top rope and Benoit goes FLYING over the top!! Lesnar slowly gets up and goes outside, yells at the ref, here's a replay of Benoit going over. Lesnar breaks the count, picks up Benoit, whips him into the stairs!! Lesnar flexes! He's back in the ring, and he tells the ref to count benoit out! Ref's at 5, Benoit is still down - here's a replay of the steel steps. Benoit rolls in at 8 - and PULLS LESNAR OUT WITH HIM! Sieries of rights, the crowd loves it!! A knee to Benoit slows him down, but not much, and Benoit whips LESNAR into the steps!! Benoit throws him back in, Lesnar rolls right back out again and is ont he run!! Benoit relentlessly persues! They're back in the ring - Kicks drops Lesnar! Whip to the corner by Benoit, he walks in but catches a BIG elbow, RELEASE GERMAN by Lesnar, throwing Benoit halfway across the ring!! Both men down...ref's count now at 8! NINE, and both men are up! Lesnar's right BLOCKED, right! another one BLOCKED, right by Benoit, right, right, chop, chop, chop, whip reversed by Lesnar, shoulder block NO BENOIT MOVES and he catches pole! GERMAN! TWO! Lesnar reaches for the ropes - CAN'T REACH IT - THERE'S THE THIRD! Off the ropes - shoudler block by Benoit! THROAT CUT IS MADE!! Benoit goes up! Flying Headbutt CONNECTS!!!!! Lesnar looks like he's out! Cover, 1, 2, NOOOOO!!!! Benoit can't believe it! And Cole points out that Benoit, never one to show his emotion, is showing them now! benoit picks up Lesnar, whip is reversed, Lesnar clothesline MISSES, CROSSFACE but he can't quite lock it in, Lesnar still on his feet - now on one knee - now two - trying to get him down - Lesnar tosses him off! Lesnar clothesline MISSES BENOIT TRYING AGAIN - BUT Lesnar PICKS UP Benoit - spinning side slam, Benoit's feet nailed the ref but BENOIT REVERSED THE SLAM INTO THE CROSSFACE and it's LOCKED!!! LESNAR TAPS, but there's no ref to see it!!! Fans BOO!!!! Benoit tries to wake up the ref - going back to Lesnar but Lesnar SCOOPS HIM UP - F-5!!! Lesnar wakes up the ref, cover, fans BOOING, 1......2.....BENOIT KICKS OUT!!!!!!!!!! CROWD GOES APESHIT!!!!!! LESNAR CAN'T BELIEVE IT!!! EVERYBODY's down!! Lesnar rolls to the outside! Commentators think Benoit's gonna do it! "You Tapped Out" chant!! Lesnar's got a chair! He's in the ring - CHAIRSHOT TO THE BACK! He throws the chair out and drops back down like he's hurt! Benoit yelling in pain - there's a LEG GRAPEVINE by LESNAR!! Benoit SCREAMING in pain, and now LESNAR SITS RIGHT DOWN ON BENOIT'S BACK That's INSANE!!!!! Benoit still screaming.......he's losing consciousness - he raises his hand to tap but it drops back down - he's unconscious, and the ref calls for the bell! (18:00 combined) Champion retains! Absolutely FANTASTIC match! Now Lesnar locks in his OWN Crossface on the out-cold Benoit, and he raises Benoit's arm to tap for him. Lesnar holds up his title and smiles! Lesnar leaves with his belt, but Cole points out that Benoit did NOT tap to Lesnar! SmackDown logo and THAT'S IT!!

These two absolutely HAVE to go at it again - the crowd was MASSIVELY into it at the end, and Benoit comes out looking super-strong. The Rumble can't get here fast enough!

Parting Score: Leafs SIX, Bruins ZERO! WOOOOOOOO!!

(edited by BrewGuy on 4.12.03 2326)
---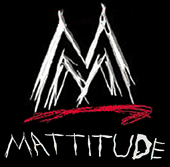 *points to self*
Promote this thread!
thecubsfan
Scrapple
Moderator



Since: 10.12.01
From: Aurora, IL

Since last post: 7 hours
Last activity: 7 hours

#2 Posted on | Instant Rating: 10.00
>Backstage, all the ADULT superstars (Johnny the Bull shoves Moore away for being too young)

Which makes wonder how the heck Spanky and Paul London squeaked through.

Because this information will surely become valuable one day, the names on the board before Nunzio's speech were betting this way:

Brock:
Rhnyo 1000
Kanyon 1000
Tajiri 2000
Akio
Kidman
Sakoda
Haas
Funaki (500 - we find out later)

Benoit:
Orlando 1500
Rikishi 2500
London 1000
???? *
Scotty 2000
Kidman 1500
Dragon 2000
Spanky 1500

* - wiped clean by Chuck as we come in - Dragon's making a motion like he wants his name moved over there, but it's already there - maybe he's trying to figure why Billy is betting both ways here. This is where A-Train's name gets written.

I liked Hass and London pantomining an argument for absoultely no reason.

I like better that you're doing these now so I don't have to worry about not doing them.


---

thecubsfan.com - CMLLBlog
BrewGuy
Kolbasz




Since: 2.1.02
From: Pickering, Ontario

Since last post: 1885 days
Last activity: 424 days


ICQ:
#3 Posted on | Instant Rating: 8.15
You're still the King Of Detail, my friend. I went back and watched the Haas/London thing after reading this, and yes it's quite terrific. Glad I could take a small load off your mind.
---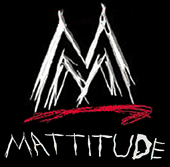 *points to self*
Karlos the Jackal
Lap cheong



Since: 2.1.02
From: The City of Subdued Excitement

Since last post: 907 days
Last activity: 3 days

#4 Posted on | Instant Rating: 7.83
Speaking of detail: that was Spanky, not Moore, getting shoved out of the betting room by Johnny the Bull. And there's my favorite line of the night:

Spanky: "My ALLOWANCE!"

--K

P.S. Hi, Brew.
Evil Buddha
Pickled pork



Since: 10.1.02
From: Somerville, MA

Since last post: 4160 days
Last activity: 3558 days

#5 Posted on | Instant Rating: 8.00
Originally posted by BrewGuy

---

and there's the Big Show Leg Drop (does taht have a name yet?). (edited by BrewGuy on 4.12.03 2326)

---


Hey, Brew, great job recapping, and according to Tazz, the move is called the "Hog Log."


---

"Naughty by Nature, Evil by Choice!"
Evil Buddha... Wrestling Fan, Bud Man
Net Hack Slasher
Banger



Since: 6.1.02
From: Outer reaches of your mind

Since last post: 4929 days
Last activity: 3349 days

#6 Posted on | Instant Rating: 6.55
A Canadian report with Warnings added(Haha) but no Slam Jams report!?... Everyone must know that Kevin Nash is going to be at Bell World in Montreal on Saturday. And remember bring food


I'm trying to think other exclusive Canadian stuff we get. The only thing I can think of is that Bell Cellphone commercial with cartoon Mysterio, Trish and Austin making phones... Which actually is kinda funny and cute considering how bad Canadian WWE ads for anything usually are.




---

Christmas is the one time of year when people of all religions come together to worship Jesus Christ.