CajunMan
Boudin blanc
No longer registered



Since: 2.1.02
From: Give me a Title shot!

Since last post: 2805 days
Last activity: 1942 days

#2 Posted on | Instant Rating: 0.00
Like sands through the hour glass. Well give Steffo some credit she is doing a great job of flushing the WWE down the tubes and her father is letting her. All good things must come to an end.


---

http://www.trenchwarfare.net

http://www.trenchwarfare.net
InVerse
Boudin blanc



Since: 26.8.02

Since last post: 308 days
Last activity: 271 days

#3 Posted on
The same hardcore fans that have bitched about everything the WWE does and would continue to go on the Internet and bitch about it even if they were booking it themselves? The same hardcore fans that swear each and every week that they'll never watch the show again yet are back the next week to talk about how much the show sucked?

That sure was a reputable news story, though. My personal sources have informed me that everything reported on Internet wrestling sites are complete bullshit, even when they're 100% true.
Torchslasher
Knackwurst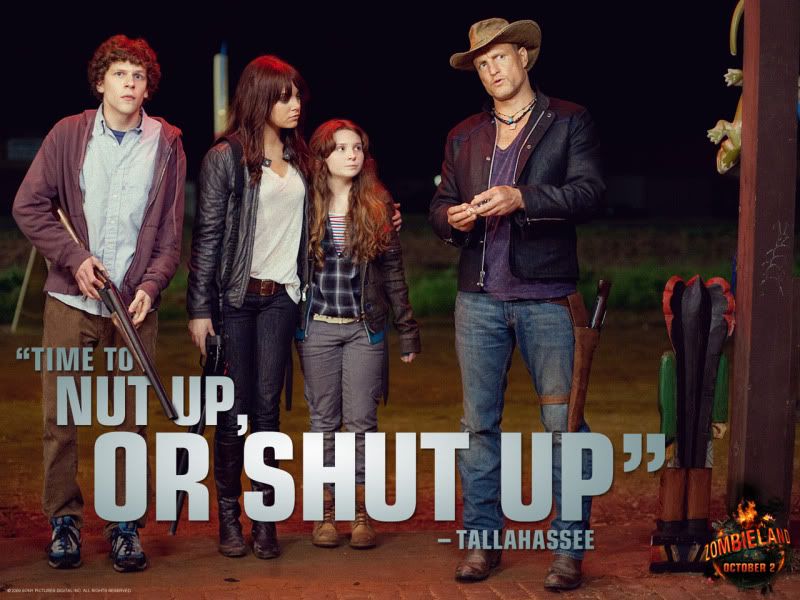 Since: 17.1.02
From: New F'n Jersey

Since last post: 99 days
Last activity: 98 days

#4 Posted on | Instant Rating: 6.44
Exactly. The focus should be on the casual fan, the fan who was there for the "Rock, This is Your Life" segment. The fan who dug the Austin/McMahon feud. This fan left between 2000 and 2001 and hasn't come back, even with the InVasion angle. The 3 ratings are the mendoza line for the WWE in all likelihood and are based of mostly hardcore fans. These fans will keep watching, hoping for things to turn around.

Austin vs. McMahon was not predicated on two wrestlers, it was based on the mistreated employee vs. vengeful boss scenario. HHH/Angle/Steph was not based on 6 months worth of matches between Trips and Kurt, but rather on a love triangle. The casual fan needs to be brought back to wrestling, and creating storylines that go beyond wrestler A vs. wrestler B with no story (see Booker vs. Y2J, RVD vs. Flair) might be the way to go.


---

"Oh would you stop being all stealthy and just get in the truck"- Tom Servo
humanmeal
Mettwurst



Since: 17.3.02
From: East Bay Area, California

Since last post: 5852 days
Last activity: 5128 days

#5 Posted on
Well, that's all well and good. And I believe (purely on faith at this point) that they can't keep striking out forever.

What the 3% who are still watching (and thus, earning the right to bitch-- yes, 'even if they booked it themselves," InVerse-- know any creative people? it's the entire second act of any creative endeavor) are objecting to is that they've been running crappy angle after crappy angle-- for two effin' YEARS, now-- designed to do just that...


...and they haven't been able to pull one off. The storylines that COULD have been quality were sabatoged, poorly executed, or yanked before they could build.

So why the f*** would the next one from the same team be any better? That's the basis of the bitching you're hearing while we sit through this crap.

As I said above, it probably won't, but they can't miss forever any more than a minor league ballplayer can strike out 250 times in a single season.

(edited by humanmeal on 8.10.02 2148)

---

M. Cole: Oh no, what's Angle going to do with that chair. Tazz: Well, I think he wants to, you know, HIT HIM with it.


StaggerLee
Scrapple



Since: 3.10.02
From: Right side of the tracks

Since last post: 30 days
Last activity: 23 days

#6 Posted on
The way I see it, they arent going to bring back a "casual" fan. THey need to just dedicate themselves on the loyal fanbase they have, and instead of trying to make things seem so frieking over the top week in and week out, they need to focus on long term plans. They need to think 3 or 4 PPVS down the line, and always keep that picture in thier mind, so they can build logical stories. Think of all the great fueds of all time in the past 20 years. Not many of them had to do with murder, fucking somebodies wife, supernatural powers, destroying your bosses prized corvette, a tag team 'invading' a promotion or any of that crap. It was decent story writing, with real, plausable reasons for people to be fighting, and real, REAL blowoffs to angles that were set in motion, and let run thier course. If the WCW/ECW invasion would have happened at a PPV, and not on a Raw, you could have built that from Summer Slam to Survivor series, with the Survivor Series being the HUGE, entire PPV Blowoff. Use THAT to split the roster into two shows, and go from there. None of this crap they have put out in the past 18 months has really made sense. If I wasnt a fan of the action, I surely wouldnt have been swept away with the "story lines".
HMD
Andouille



Since: 8.6.02
From: Canada

Since last post: 803 days
Last activity: 803 days

#7 Posted on
Um, none of the great feuds of the last twenty years were based around "fucking somebodies wife, supernatural powers, destroying your bosses prized corvette, a tag team 'invading' a promotion or any of that crap"? Sorry, got to disagree, you just put down any storyline involving a love triangle (Hogan/Macho/Liz, Kurt/Trips/Steph, Flair/Macho/Liz), the undertaker's whole career, Austin V.S. McMahon, and the nWo. If these aren't the great feuds, what were?

I have liked soap-opera stories in the past. I liked the original way they brought in Kane, with six months of buildup. I didn't like when Kane shot lightning at people and set stage-hands on fire. I liked when Undertaker was buried in his own shallow grave by Mankind and his friends. I didn't like when lightning hit the tombstone and 'Taker's hand came up like SuperShredder. I liked when Sting became dark and demonic, because he'd been betrayed. I didn't like when Hogan became demonic, shaved his mustache and wore a cape for a few weeks for some reason. I liked when Big Show came from under the ring and attacked Austin. I didn't like when Big Show was thrown from the roof of a building and came back to wrestle later that night. I liked when Mankind snapped at the fans for cheering for Austin when he and Funk were down and out. I didn't like when he became the Rock's personal kiss-ass. I liked when Bret Hart was attacked in an ambulance. I didn't like when Triple H survived a fifteen foot fall in a car from a crane.

See, my point is that soap operas can work. But they have to be something people can swallow.


---

"There once lived a man named Ray
Who suspected he just might be gay,
he got moist around males,
and he painted his nails,
but his ass-f*cking gave it away."
Pool-Boy
Lap cheong



Since: 1.8.02
From: Huntington Beach, CA

Since last post: 3021 days
Last activity: 421 days


ICQ:
#8 Posted on
I stand by my assertion that it could be a great idea, but the current writing staff has a real problem with PRESENTATION. The question we should have been asking after Raw is "Who is Katie Vick?" By throwing the whole "murderer" tag out there, it completely distracts from the subtleties of this kind of drama. HHH would KNOW something horrid about Kane, and Kane would start to withdraw again, out of guilt and fear. A REAL Cerebral assasin would then play each card in his hand slowly (like the MURDERER card) over a period of time, to socially isolate and emotionaly devastate Kane. And then destroy him in a match. The way THIS has started leaves very little hope for a good feud.
Look at the great ideas this writing staff has blown. InVasion. The return of the NWO. Jericho's title reign. When you start a huge angle like this, and make a huge mistake when it is only 30 seconds old, how can you help but think it is going to be terrible?
VINCE! It is NOT the ideas! It is the writers executing them!!!


---

Craig Reade
"Pool Boy"Detroit Lions! 1-3!
On the road to oh and sixt... Wha?
Freeway
Scrapple



Since: 3.1.02
From: Calgary

Since last post: 2011 days
Last activity: 1698 days

#9 Posted on
Smackdown has good wrestlers like Benoit, Angle, Misterio & others that people find ENTERTAINING. They are given good stories by Paul Heyman, and given reign to WRESTLE.

Remember what Jim Cornette said: People watch wrestling to see wrestlers wrestle. It sez wrestling on the damned marquee, SO GIVE ME WRESTLING!

Geez. If I WANTED Days of Our Lives, I'd WATCH Days of Our Lives. Christ...


---

Flames: 0-0-0-0 [2-5 in pre-season]
Stampeders: 5-9-0-2 [4th in Western Division]

Best Line In Hockey: Chris Drury-Craig Conroy-Jarome Iginla

Scorpio
Boudin rouge




Since: 18.2.02
From: Laurel, MD, USA

Since last post: 5570 days
Last activity: 5521 days

#10 Posted on
Maybe HHH wants Hurricane to turn against Kane and look for justice! He is a superhero after all, and Kane would make a great supervillian.

Alternately, maybe this is leading to a CSI tie-in next week, as they consult forensic evidence from ten years ago. What do I know.



---
PMMJ
"Nothing remains interesting where anything may happen." -H.G. Wells
"Show me the country in which there are no strikes and I'll show you that country in which there is no liberty." -Emma Goldman