geemoney
Scrapple



Since: 26.1.03
From: Naples, FL

Since last post: 7 days
Last activity: 1 hour

#1 Posted on | Instant Rating: 7.19
TONIGHT: It's a three-hour Viewer's Choice Raw! What does that mean? Who knows! It probably has something to do with WWE.com though as far as fans "making the matches." Just call it Cyber Monday. Nothing has been announced ahead of time for the show, though there are reports that WWE Hall-of-Famer Roddy Piper will be there in some capacity. Speaking of "being there in some capacity," the cast of the A-Team are your guest hosts.

-WWE Open.

-They showed highlights of the Batista vs. Cena I Quit match from last night.

-Raw Open.

-Live from inside the American Airlines Arena in Miami, Bret Hart's music played as he and Smackdown General Manager Teddy Long walked to the ring. Hart welcomed fans to the first-ever Viewer's Choice edition of Raw. He implored fans to go to WWE.com to vote for matches and stipulations as they're announced live. Long thanked Hart for bringing him to Raw this week. He said we might even get a chance to make decisions about the WWE Championship. And some people booed that. Funny. Long wanted to talk about Randy Orton. Before he could even say anything about him, Orton's music hit and he came out, arm in a sling. They showed him getting his arm shut in the door by Edge last week on Raw. Orton suggested Hart forget about the Viewer's Choice, as he wants Edge tonight. He said that either Bret will give Edge to him, or he'll go backstage and find him himself. Before Bret could answer, Edge walked out, no music.

He said they should give Orton what he wants, so he can finish what he started. Long conference with Bret in the ring (even calling him "playa'"). He whispered in Bret's ear and Hart said he liked that. The idea I assume, not Long whispering in his ear. Bret said since it's Viewer's Choice, they'll let everyone in the arena decide. Long said the two would face each other in a debate…a sit-up contest…or a one-arm match, with Edge's arm tied behind his back. Guess which one the crowd like? Edge screamed that it wasn't fair, but the fans have spoken. The first Viewer's Choice match: Chris Jericho vs. The Big Show. Us fans will decide what type of match. Will it be an over-the-top-rope challenge? A Submission match? Or a Bodyslam Challenge? Long implored fans to vote on WWE.com and when Raw comes back, they'll show the results. I'm voting for the Bodyslam Challenge. Big Show made his entrance and shook hands with both GM's in the ring.

[Commercial Break]

-For what it's worth, I saw no place to vote on WWE.com during the break. I see a place to chat, but nothing else.

-They sent it to Matt Striker at ringside, who had the voting tally. Bodyslam challenge won with 48%, with the Submission match coming in a close second with 41%.

(1) The Big Show vs. Chris Jericho- Bodyslam Challenge
Show was very happy about this match stipulation. He even allowed Jericho a free opportunity for Chris to bodyslam him, but Jericho slapped him in the face. Whatever he was going for there…it didn't work. Slap to the chest by Show, but then he missed a corner splash. He went for a bodyslam, but he couldn't lift Show. He beat up Jericho a bit, but once he set up for the knockout blow, Jericho escaped the ring. He came back in and worked the left arm of Show. Dropkick by Y2J and he continued to punch away at the arm. Show grabbed him by the throat, but Jericho went to the eyes. He got slapped in the chest as he came off the top for a double axe-handle. Jericho tried a cross-body, pretty stupid idea in a bodyslam match. Show grinned ear-to-ear, then slammed Jericho.

Winner: Show, at 2:51. Not real fun to watch, despite the stipulation.

Show then locked on his submission hold and Jericho tapped. Justin Roberts announced Show as winning via submission. Then Show threw Jericho over the top rope to win that stipulation as well.

-Next, WWE fans get to decide who the Hart Dynasty face. Will it be the Usos (John and Jey), the DudeBusters or Khali and Hornswoggle? The Usos cut a promo backstage to convince fans to vote for them. Then it was the Dudebusters, with Trent Baretta on his phone saying he just voted for them. Khali just let out a yell and raised his arms. Hornswoggle tried to copy it. I thought Khali was taking a hiatus? My vote: The Dudebusters.

[Commercial Break]

-Jerry Lawler plugged WWE.com and how many of the wrestlers did interviews about their high-school years.

-The Hart Dynasty were in the ring, awaiting the results. Matt Striker announced the results, with Khali & Hornswoggle getting 54%, the Usos getting 36% and the DudeBusters in last with 10%.

(2) The Hart Dynasty vs. The Great Khali & Hornswoggle
Khali worked over Tyson Kidd to start, including the chop to the chest that Big Show just did in his last match. One-armed bodyslam by Khali as Michael Cole calling Khali a former World Champion gave me chills. Horny went to the top for a Tadpole Splash, but he missed. D.H. Smith took out Khali on the apron and Kidd pinned Hornswoggle.

Winners: The Hart Dynasty, at 1:19. I guess if the show sucks, Vince will deflect blame by saying the fans chose the matches.

After the match, the Usos and Tamina attacked, but the Harts finally got the upper hand and cleared the ring of the heels.

-Cole and Lawler were at the announce table talking about the Viewer's Choice when Lawler got upset and said there was a problem. He left the announce booth and presumably went backstage. Cole got serious and talked about the Undertaker situation on Smackdown. They showed clips of the opening segment and Kane's reactions.

-Cole plugged that the A-Team cast would be up next.

[Commercial Break]

-Justin Roberts intro'd Quentin "Rampage" Jackson, Sharlto Copely and Bradley Cooper. Cooper walked out and said he doesn't know where the other guys are. He plugged the opening of A-Team this Friday and said he's excited to be hosting Monday Night Raw. And that was it.

-They went backstage, where Jerry Lawler was searching the building for someone, at least that's what he told a production assistant. Copely and Jackson, in character, dressed as production assistants and pulled Lawler into a dressing room. They revealed themselves and Lawler said someone stole his crown. Copely said they'd find his crown for him. Jackson said he watches Raw all the time (of course they have the UFC guy say that), and he knows who did it. They walked out of the dressing room and ran into the Bella Twins. One of them recognized Jackson as an MMA fighter, and she said she's seen all his fights. Jackson said he was B.A. Baracus. Copely also stayed in character as the Bellas seemed confused.

-Santino came out. He and Vladimir Kozlov will have an encounter of some kind. Will it be a match, arm-wrestling competition, or dance-off? I think the dance-off would be least painful. Hint: WWE always wants you to vote for choice "C."

[Commercial Break]

-Vlad Kozlov came out and the winner was the dance-off. It garnered 84%, the match had 9% and arm-wrestling got 7%. Marella said he used to be a Backstreet Boy dancer, so this one is in the bag. It was some generic techno-like music and Marella acted all goofy, as you'd expect, finishing with the cobra. Kozlov did not look happy and said he was stronger and faster. He got some equally bad techno music and did the Moonwalk as well as some other dances. He did a bit of the worm and was in general, a real fancy boy. "Vintage Kozlov!" shouted Cole. The WWE Universe has spoken: Kozlov won. Marella shook his hand after the match and Kozlov turned it into a twirl. Marella wasn't happy, dove at Kozlov and was taken out with a headbutt to the chest. I was wrong. The match probably would've been shorter and thus, less painful.

-All the WWE Divas were lined up backstage. It's the Divas Summer spectacular: either a six-on-six tag match, Diva Battle Royal, or Champion vs. Champion, Layla vs. Eve. This is a tough one. I shall vote for "A" this time.

[Commercial Break]

-The Divas all came out and Lawler was in the ring. The results: 11% for choice A, 73% for choice B and 17% for choice C. Battle Royal wins.

(3) Divas Battle Royal
The Bellas double-teamed Rosa, and sent her packing about :30 in. Layla helped McCool and she eliminated Tiffany at about :45. LayCool double-teamed Kelly Kelly while Gail Kim worked over Alicia Fox. Kelly was eliminated by McCool at 1:25. Maryse was barely hanging on against the Bellas. Kim and Fox eliminated themselves at 1:50. Bellas were gone at 2:00 thanks to LayCool. Eve Torres double-clotheslined them. She and Layla had an ugly exchange. Layla was thrown into McCool and they were both eliminated at 2:30. It was down to Jillian, Maryse and Eve. The heels teamed up on Eve and she was gone at 3:30. Jillian and Maryse high fived and Jillian declared them both winners. Maryse didn't like that and ended things by kicking Hall in the gut and tossing her.

Winner: Maryse, at 3:51. Yeah, this was not good, even as far as Divas Battle Royals go.

-The announcers talked about the fan voting thus far tonight as we reached the top of the second hour. They showed clips of the opening match and then talked about the one-armed Edge vs. Orton match.

-Sheamus was walking backstage when he came upon Kane. Kane stepped out of the red light that always seems to bathe him. He got nose-to-nose with Sheamus and said the Celtic Warrior took out Triple H to make a name for himself, and he could've done the same thing to his brother. Sheamus said he wouldn't be shy about it if he took out Triple H. He said he doesn't waste time with sneak attacks, and he doesn't take kindly to false accusations. Kane said he hopes to see Sheamus real soon.

-Next, Sheamus will face either Kane, Mark Henry, or Evan Bourne. I don't want to see Bourne squashed, or Mark Henry wrestle, so I'll pick the lesser of three evils and go with Kane.

[Commercial Break]

-Lawler thanked Toby Mac for "Showstopper," the official Fatal Four-Way theme.

-Sheamus came out and we found out who his opponent will be. But first, they showed clips of Raw last Monday where Cena and Bourne fought Sheamus and Edge. Not much of a pop when Bourne was introduced. The winner: Kane, with 88%. Bourne got 9% and Henry got 3%.

(4) Sheamus vs. Kane
Kane immediately threw Sheamus over the top and to the outside. He began the beating at ringside, but Sheamus tripped him up on the top rope. Forearms across the back of the neck by Sheamus, then he put Kane on his shoulders and powerslammed him. Cover got two. Can Kane come back? We'll find out…after this.

[Commercial Break]

Kane was able to come back with a corner clothesline and sidewalk slam. Low dropkick got him a two-count. To the top went the Big Red Machine, and he connected on a clothesline. Sheamus was in trouble, but he kicked his way out of a choke. Second time, he was able to jump out and hit Kane with a back-breaker. Big kick missed and Kane got the choke again and pushed Sheamus over the top rope with it. Sheamus bumped his head hard on the mat on the outside. Back in the ring, Kane finally chokeslammed Sheamus, and he was able to roll out of the ring. Just as Lawler said, "this Sheamus is a competitor," he left ringside at an eight count and decided to head back up the ramp.

Winner: Kane, via count-out, at 7:26. Better match than I expected. At least one of my votes was worth it.

-Tonight, in a special attraction match, Randy Orton faces Edge, with both men's hands tied behind their backs.

-Coming up, fans will vote for John Cena's opponent: Jack Swagger, Rey Mysterio, or CM Punk. I'm almost tempted to go Mysterio on that one.

[Commercial Break]

-They showed a video package on NXT Season One winner Wade Barrett.

-Savannah was backstage with Barrett, and he once again talked about the winds of change. He also hinted at something big happening soon.

-Ted DiBiase was ranting to Virgil backstage about the Viewer's Choice. Agent Dobbs and Agent Jackson from the A-Team walked in and said they had some questions. They insinuated that DiBiase stole Lawler's crown. Teddy said he could buy anything he wants and doesn't need to steal. DiBiase told Virgil to show the men the door. Dobbs said they'd bring in the lie detector until the two men would fess up. Then IRS walked in wearing the crown. He said Lawler didn't pay back taxes on the jewels and that its his now. DiBiase called the A-Team's bluff and said they weren't with the FBI, but the A-Team. Then some mystery gas started spewing and DiBiase, Virgil and IRS put on gas masks and left, leaving Dobbs to succumb to the gas. Uh…what?

-R-Truth can team with Christian, MVP or John Morrison, to face The Miz and either Zack Ryder, Dolph Ziggler or William Regal. My picks: Christian and Ryder (just because).

[Commercial Break]

-R-Truth came to the ring and waited on who his partner would be. No love from the Miami crowd for Christian. The winner: Morrison with 54%. Christian had 29% and MVP had 17%.

-They showed Lawler voting for Miz's partner. Miz walked out onto the stage and rightfully made fun of the WWE Universe for their picks thus far. Ryder won, but barely, with 45%. Didn't catch the results, but that's gotta be an upset.

(5) R-Truth & John Morrison vs. The Miz & Zack Ryder
Some double-teaming by the faces early on, but Miz came back with a kick to Truth's mug. Ryder came in and worked him over. Morrison got the hot tag and landed a nice knee to Miz's face, but Ryder came in to break up the pin. Chaos ensued, and Miz ended up hitting Morrison with the Skull Crushing Finale to pick up the win.

Winners: The Miz & Ryder, at 3:20. Didn't see much of it, as I was on the phone.

-Edge wasn't happy with Bret's decision backstage, but we only saw the end of the confrontation. Then Kane walked up to Bret and accused him of taking out Undertaker, saying they have a deep history together. He accused Bret of being jealous of Taker's legacy.

[Commercial Break]

(6) Edge vs. Randy Orton- One arm tied behind Edge's back, Orton's arm in a sling
Orton took Edge down as Cole noted that Orton's dominant arm and hand is in the sling, while Edge has his good arm available. Garvin Stomp, then he pounded the mat with his left arm to ready for the RKO, but Edge clotheslined him down. Edge's arm came free and he attacked Orton in the corner. Referee John Cone backed Edge up and told him to re-tie himself, but Edge went back on the offense and that's when the bell was called for.

Winner: Orton, by DQ, at 1:35. I don't know why they'd even put Orton in this position, even for a few minutes, knowing his arm is injured.

After the match, Edge took a steel chair from ringside and rammed the point of it into Orton's shoulder. He then took the chair and nailed Orton in the back with it. They replayed the chair shot from Edge. Orton seemed to be in extreme pain at ringside.

-They showed the fans voting for the Divas Battle Royal, and clips of that match aired.

-Another plug for the Cena Viewer's Choice Match.

[Commercial Break]

-They showed a replay of Edge's attack.

-Cena, backstage, thanked Evan Bourne for teaming with him last week, and he complimented Bourne's abilities. Savannah walked up and asked him what he feels about not knowing who is opponent is this week. He didn't seem to sweat it. He hyped up the crowd his usual way

-Murdock aka Copely came to in the locker room when Mean Gene Okerlund came up to him to interview him. He kept telling Copely that he's confused about who he is. He said the clown who replaced him is horrible. Josh Mathews, unfortunately, was standing right behind him. Okerlund gave the actor a pep talk, then called Mathews a loser when Mathews wanted to "talk about it."

-Drew McIntyre walked out. Teddy Long was backstage and said the WWE Universe would decide whether Drew would face Yoshi Tatsu (no reaction), Goldust (slight reaction) or a mystery opponent. You could see his hand motions in a shadow, and it clearly was meant to look like Matt Hardy. McIntyre got that, and seemed exasperated in the ring. Of course, I'm going Goldust.

[Commercial Break]

-Striker was back with the results. The mystery man won with 88%. Goldust got 8% and Tatsu got 4%. The Mystery Man was indeed Hardy. Not sure how this works if he's supposed to be suspended.

(7) Drew McIntyre vs. Matt Hardy
Before the match could start, Drew got the mic and told the ref to back Hardy up, saying this match was not happening. McIntyre said Hardy is suspended, but Long walked out. He said that Hardy was suspended from Smackdown, not Raw. Oh, burn.

Match began with Hardy violently assaulting Matt. He clotheslined McIntyre to ringside, then sent him off and over the announce table. Cole and Lawler scurried away, then Hardy sent McIntyre into the guardrail. Next was a visit to Mr. Ring Post. Back in the ring, Hardy was still on offense, and hit the Twist of Fate for the win.

Winner: Hardy, at 1:33. Boy, has McIntyre's stock fallen as of late.

Hardy continued the beating until McIntyre was able to get away. Hardy ended up with a piece of Mac's hair anyway.

-Backstage, Rampage Jackson found himself chained to a chair. DiBiase, Virgil and IRS came into the picture and said they wanted answers. DiBiase said they were headed to the ring.

[Commercial Break]

-Rampage Jackson was being held at bay in the ring by IRS, Virgil, and Ted DiBiase. DiBiase said everyone has a price, even him. Apparently, someone called him and told him they wanted B.A. Baracus on a silver platter, so he's cashing it in. "He's all yours," he said. Out walked "Rowdy" Roddy Piper. For some reason, he had a Joe Friday-looking hat on. Piper started cutting a promo on his way to the ring. He said that at the first Wrestlemania, all he heard about was how hot the A-Team was, and that Mr. T was the biggest star in the world. He said he silenced Mr. T. But he has to do it all over again, thanks to A-Team, the movie. But he said he's not going to see the movie. In fact, he's going to beat the Mohawk off Mr. Bad Attitude tonight. Before he could, Dusty Rhodes drove a golf cart to the ring, with Gene Okerlund in the passenger seat and Sharlto Copely in the back. Jackson pushed Virgil away and ripped himself away from the top rope. Dusty took IRS to the mat, and Jackson slammed Virgil down with a spinebuster/chokeslam combo. Rampage took back the crown. Okerlund congratulated the A-Team and asked how they did it. Copely said Okerlund reminded him when he mentioned "dream," and said he knew Rhodes lived in Florida, so he called him. Dusty said it's great when a plan comes together, then plugged the A-Team movie. Not as bad as some guest host segments, but where'd Bradley Cooper go?

-Voting is now open for John Cena's opponent. I think I'm gonna go Mysterio.

[Commercial Break]

-Next week, Mark Feuerstein, star of USA's "Royal Pains," will be guest host.

-Lawler and Cole lauded the fans for helping out on Raw tonight, and Lawler even voted for Mysterio. Except his computer froze. Wah-wah. Oh, it did go through.

-Backstage, Josh Mathews interviewed each possible opponent of Cena. Rey said to make it to the top, you have to go after the top dog. He said he thinks he can win. Swagger said he should be voted in because it would be World Champion vs. World Champion. Punk yelled at Mathews for asking stupid questions, and said a better question would be, why would Cena want to face the Straight Edge Savior? He said he could make Cena a better person.

-Cena came to the ring for his main event match. Striker had the voting results. Punk got 45%, Rey got 32% and Swagger 23%. Interesting.

(8) John Cena vs. C.M. Punk
Punk kicked away at the hamstrings of Cena, but Cena took him to the mat with a powerful shoulder knock-down. "You can't wrestle" chants, presumably for Cena. Punk wrestled Cena to the canvas, and Cena turned it into a headscissors. He went for Punk's mask, but C.M. bailed to ringside so his SES members could adjust it for him. Punk was in control and landed a dropkick to the back of the seated Cena's head. Serena distracted the ref, allowing Luke Gallows to cheap-shot Cena as they went to break a little under four minutes in.

[Commercial Break]

Cena was working out of a rear chinlock upon return. The champ made his comeback and as he was about to hit the Five-Knuckle Shuffle, he noticed Wade Barrett on the ramp. He connected with the move, but opted out of the Attitude Adjustment when Barrett began to approach the ring. Then Michael Tarver was spotted at ringside, and the rest of the NXT guys went on the attack as well, taking out Gallows and Punk. They surrounded the ring and entered the ring to battle with Cena. David Otunga punched the referee. They were all wearing black arm-bands with a Yellow "N" on them. Cena attacked Barrett, and everyone else attacked him. No bell to end the match, by the way. This smells of desperation to get people to tune in to Season Two. Cena kept making it to his feet, but never for an extended period. Skip Sheffield attacked Matt Striker, and Heath Slater and Justin Gabriel took out Jerry Lawler. They pushed the announce table over on Michael Cole, then Darren Young took apart the timekeeper's area.

An agent was getting beat down, then Justin Roberts got knocked out. They stripped Roberts of his suit and began choking him with his tie. They took apart the entire ring, from the ropes to the canvas, to the ringside area. This is strange. Cena got back up, but Tarver leveled him with a right hand. Otunga gave Cena his finisher, and everyone else got in their shots too. CM Punk got in the ring to try to take control, but it didn't work. More beat-down of Cena. They even choked him with the ring rope. Bryan shouted that Cena was not better than him. Crowd chanted "you suck," I guess at the entire group. Barrett finally finished Cena off with his signature move. Nope, I was wrong, Gabriel hit the 450 splash on him. The rookies finally left the ring, which was in shambles, and left through the side, not even going through the entranceway. Medics got in the ring to check on Cena after everyone cleared out. The camera surveyed the damage at ringside. A stretcher was brought out for Cena, ignoring the injured ref still lying down at ringside. Cena was loaded onto a back-board. They finally found a fan in the crowd who was reacting in shock to show on TV. And another, but he looked like he was trying to contain laughter. They got Cena onto the stretcher and wheeled him away. Next, they checked on Lawler and Striker. Cena was wheeled backstage as the show ended. A real WTF way to end things. Oh, and...

Winner: No Contest (no bell), about 10:00.

Promote this thread!
Psycho Penguin
Liverwurst



Since: 24.6.07
From: Greenacres FL

Since last post: 2992 days
Last activity: 2988 days

#2 Posted on | Instant Rating: 1.05
Holy shit that was such a stupid show and then they come in and pull out what may be the greatest 10 minutes to close RAW maybe ever. No idea who booked that 'invasion' and it was totally illogical, but wow it fucking kicked ass.


---

http://www.gamefaqs.com/features/recognition/9471.html


http://www.runningondew.com


"I think that in five years, Orton is far more likely to be in Billy Gunn Land than being a major player in WWE." - Big Bad - 11/22/03
It's False
Scrapple



Since: 20.6.02
From: I am the Tag Team Champions!

Since last post: 272 days
Last activity: 66 days

#3 Posted on | Instant Rating: 4.28
You know, I was ready to talk about the picture-perfect Wrestlecrap angle involving the A-Team guys, but...

How do you NOT talk about that ending? This isn't eight disgruntled rookies trying to make a statement by wiping out John Cena. They wiped out EVERYONE and EVERYTHING! This was a (storyline) shot at the entire company! They aren't the nXt Rookies anymore. They're the nXt OUTSIDERS! They wiped out everything associated with the E, from Cena and Punk to the ref to the timekeeper to the announce crew.

I don't know about you, but I'm definitely interested in watching nXt tomorrow. The atmosphere for tomorrow's show won't be about finding the next breakout star. For the pros, the storyline has become, "How do we develop this new class of rookies and yet prevent what happened on Raw from ever happening again? How do we keep them from becoming like the LAST class of rookies?"

This is the start of a very special storyline. WWE just made EIGHT new stars in ten minutes! I'm loving it!

Oh, and BTW, they now have EIGHT perfect candidates for the payoff to the "Who whacked Undertaker?" angle.

(edited by It's False on 7.6.10 2020)
---
supersalvadoran
Sujuk



Since: 10.1.08
From: westbury, new york

Since last post: 823 days
Last activity: 373 days

#4 Posted on | Instant Rating: 3.91
A quick correction, if you don't mind. They pushed the announce table onto Lawler; I never actually saw Cole get attacked and didn't see him lying on the ground injured like the others. It leads me to think they're doing a NWO-type of angle and Cole might be playing the Bischoff role.

That said, yeah WTF? As shocking and confusing an ending to a RAW episode as I have seen in a long time.


---
JustinShapiro
Scrapple
Moderator




Since: 12.12.01
From: Pittsburgh, PA

Since last post: 234 days
Last activity: 67 days

#5 Posted on | Instant Rating: 8.53
Holy shit. The Radicals couldn't do it. WCW couldn't do it. ECW couldn't do it. The nWo couldn't do it. Disgruntled Matt Hardy couldn't do it. But the goddamn NXT chumps ran in and killed everybody and tore up the set. That was phenomenal. THIS INVASION JUST GOT TAKEN ... TO THE WILD AND YOUNG.
graves9
Sujuk



Since: 19.2.10
From: Brooklyn NY

Since last post: 179 days
Last activity: 11 days

#6 Posted on | Instant Rating: 4.21
So the first two hours and 50 minutes of the show was one of the worst ''wrestling'' shows I've ever seen. The last ten minutes was pretty surreal. The NXT Guys are the New NWO. The question I have is which one is The Hogan of The group? Barrett or Bryan? Seemed like it was Barrett.
odessasteps
Scrapple



Since: 2.1.02
From: MD, USA

Since last post: 1645 days
Last activity: 1612 days

#7 Posted on | Instant Rating: 6.23

(warning nerd alert)

Kris Zellner called them Generation NXT on the DVDVR, which led my nerd brain to immediate think:

Barrett = Picard
Danielson = Data
Tarver = Geordi
Slater = Crusher
Otunga = Worf


---

Mark Coale
Odessa Steps Magazine
ISSUE FOUR - OCTOBER 2009
beefncheddar
Linguica



Since: 16.2.04
From: Mt. Pleasant, SC

Since last post: 1711 days
Last activity: 1536 days

#8 Posted on
That actually has me really interested in WWE for the first time in a long time.

If the NXT guys are behind the Undertaker beatdown, it'll be a whole lot better than I thought it would be.
Big Bad
Scrapple



Since: 4.1.02
From: Dorchester, Ontario

Since last post: 14 hours
Last activity: 14 hours

#9 Posted on | Instant Rating: 5.70
Well, I don't think any of us saw THAT coming. What the hell? I'm not sure if any of them looked like 'the Hogan of the group,' so to speak, since everyone got in a big move or a big spot (i.e. Danielson, who couldn't get Cena in the cattle mutiliation but at least got to spit at him, kick him in the face and scream that he was better). Presumably Barrett is the leader, but could Jericho possibly be the head man?


---

Not as bad as some guest host segments, but where'd Bradley Cooper go?

---


a) Spent the show arguing with Bret Hart and Teddy Long. "Whaddya mean the guest host doesn't run the show for the night anymore?! Aw man, I had so many great matches I wanted to book!"

b) Took one look at the show's script and gave it a big thumbs-down/raspberry.

I'll say this about the A-Team stuff, Copley sold it like a champ. He has a pretty self-deprecating sense of humour if you've seen his web short stuff. And it was fun seeing the crowd pop for Rampage when he actually started busting Dibiase and Virgil up. I thought for a brief moment that Dibiase was going to bring out Rashad Evans as the mysterious client, which would've been hilarious.

(edited by Big Bad on 7.6.10 2342)
Mr Shh
Lap cheong



Since: 9.1.02
From: Monmouth County, NJ

Since last post: 196 days
Last activity: 196 days

#10 Posted on | Instant Rating: 8.47
I wonder if they were banking on Mysterio winning the vote. It was pretty weird to see Punk back in the ring getting a beatdown after spending like 10 minutes outside.

I love how the rookies set it up so that they could all hit their signature moves on Cena...and three of them were clotheslines.

I was seriously scared for Gabriel going for the 450 because I thought they loosened the top rope.

Kudos to the ringside fan who rang the bell himself, clearly irritated that there was no bell to end the match. Good on him.

And yeah - Cole was nowhere to be found. Good catch, but ruh roh.

(edited by Mr Shh on 7.6.10 2343)

---

You askew my mirror. I askew yours.
odessasteps
Scrapple



Since: 2.1.02
From: MD, USA

Since last post: 1645 days
Last activity: 1612 days

#11 Posted on | Instant Rating: 6.23

I guess no one will remember Rampage getting to be in the ring with his childhood hero.


---

Mark Coale
Odessa Steps Magazine
ISSUE FOUR - OCTOBER 2009
TheOldMan
Landjager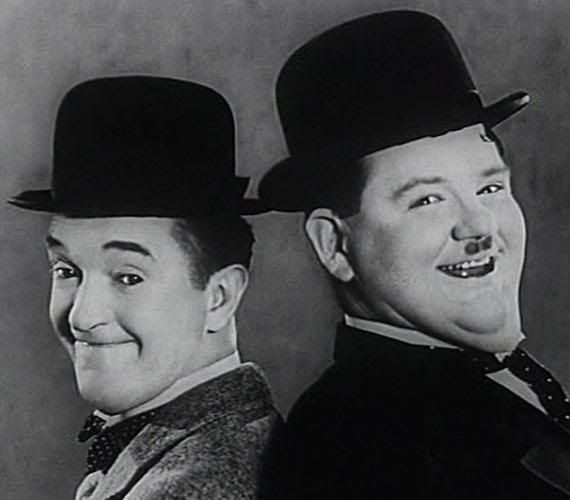 Since: 13.2.03
From: Chicago

Since last post: 1359 days
Last activity: 53 days

#12 Posted on | Instant Rating: 4.85
I don't remember the Tough Enough losers being such poor sports.


Originally posted by Mr Shh

---

I wonder if they were banking on Mysterio winning the vote. It was pretty weird to see Punk back in the ring getting a beatdown after spending like 10 minutes outside.

---


Hadn't seen an episode in forever, but watched tonight, I think Cole mentioned something about Punk trying to recruit Cena to his SES faction? Since they all got the beat down, maybe that would give them a reason to team up? Or as you say, maybe they just threw that line in because the voting went off script.

Also, those A-Team segments went over with me as badly as the live crowd. See you in another forever, Monday Night Raw.


---

odessasteps
Scrapple



Since: 2.1.02
From: MD, USA

Since last post: 1645 days
Last activity: 1612 days

#13 Posted on | Instant Rating: 6.23

It was funny that they had Cole explain why Punk was wearing a mask. I guess they know how many people who watch RAW don't bother to watch Smackdown or buy PPVs these days.


---

Mark Coale
Odessa Steps Magazine
ISSUE FOUR - OCTOBER 2009
Mr Shh
Lap cheong



Since: 9.1.02
From: Monmouth County, NJ

Since last post: 196 days
Last activity: 196 days

#14 Posted on | Instant Rating: 8.47
Originally posted by odessasteps

---


It was funny that they had Cole explain why Punk was wearing a mask. I guess they know how many people who watch RAW don't bother to watch Smackdown or buy PPVs these days.

---

Also, Cole tried two or three times to explain why Matt Hardy was suspended, but was cut off each time. Now I'll never know.


---

You askew my mirror. I askew yours.
Kei Posiskunk
Kolbasz



Since: 7.1.02
From: Central PA, USA

Since last post: 1345 days
Last activity: 463 days

#15 Posted on | Instant Rating: 3.64
Originally posted by Mr Shh

---

I wonder if they were banking on Mysterio winning the vote. It was pretty weird to see Punk back in the ring getting a beatdown after spending like 10 minutes outside.

I love how the rookies set it up so that they could all hit their signature moves on Cena...and three of them were clotheslines.

I was seriously scared for Gabriel going for the 450 because I thought they loosened the top rope.

Kudos to the ringside fan who rang the bell himself, clearly irritated that there was no bell to end the match. Good on him.

And yeah - Cole was nowhere to be found. Good catch, but ruh roh.

(edited by Mr Shh on 7.6.10 2343)

---


Even if they were banking on Rey winning, Punk still works fine, having been one of the NXT pros. Not just an NXT Pro, but the one who constantly didn't give a damn, didn't want to be there, etc...

I think it added to the segment, the NXT World Order having a chance to take out one of their old pros along with the face of the company.


---
My username is kind of inaccurate, now...
Broncolanche
Sujuk



Since: 2.6.03
From: Littleton, CO

Since last post: 2681 days
Last activity: 1933 days

#16 Posted on | Instant Rating: 4.77
Kevintripod
Banger



Since: 11.5.03
From: Mount Pleasant, Pa.

Since last post: 2 days
Last activity: 2 days

#17 Posted on | Instant Rating: 4.79
Originally posted by geemoney

---

Barrett finally finished Cena off with his signature move. Nope, I was wrong, Gabriel hit the 450 splash on him.

---



Et tu, Gabriel?

Yeah, I also noticed Cole not getting attacked and his laid out body not being shown at the end of the show. Either he's in on it or the writers need him uninjured for NXT so they will have Cole telling everyone on NXT that he got the hell out of there before he was attacked.

When Piper came to the ring, I was sure he was gonna say something like: "You idiots, that's not Mr. T !!!!"

All that was missing was Barrett spray painting an "N" on Cena's chest.

Nxt
World
Order






---
Super Shane Spear
Bierwurst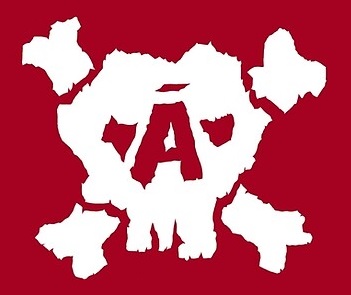 Since: 2.1.02
From: Sector 7 Slums

Since last post: 3109 days
Last activity: 3109 days

#18 Posted on | Instant Rating: 5.62
If I were Evan Bourne, I'd stay far far away from production trucks for the next few weeks.


---

You should listen to what I listen to
dMp
Knackwurst



Since: 4.1.02
From: The Hague, Netherlands (Europe)

Since last post: 36 days
Last activity: 1 hour

#19 Posted on | Instant Rating: 5.72
Have yet to see it but I hope it is as cool as all of you guys make it out to be.
All 8 suddenly being heels and working together sounds..lame? But I'll take everyone's word for it and believe it's awesome.



---
The Guinness.
Potato korv



Since: 24.4.05
From: San Diego, CA

Since last post: 217 days
Last activity: 3 hours

#20 Posted on | Instant Rating: 3.94
Please, please, please. Do not screw this up. That was great.
Pages: 1 2 3 4 Next