El Nastio
Banger



Since: 14.1.02
From: Ottawa Ontario, by way of Walkerton

Since last post: 8 days
Last activity: 8 days


ICQ:
#7 Posted on | Instant Rating: 7.33
Pretty good RAW. Don't know if brining in Booker's past in there is a good thing or not.


To quote myself when Austin came down;


"Roll the man up. ROLL THE MAN UP. ROLL THE MAN UP!! "


That was quite awesome.


---

Reviewer of games, token redneck, and one of the few remaining Expos fans.

Yu-gi-oh: Duelist of the Roses Review (at 411mania Games).
Metriod Fusion Review (at Wienerboard Video Games).
Next OSVG Review: The Legend of Zelda (NES).
Next VG Review: Zelda: OoT (GameCube).

~EL NASTIO!
Spaceman Spiff
Knackwurst



Since: 2.1.02
From: Philly Suburbs

Since last post: 181 days
Last activity: 21 hours

#8 Posted on
Over-all, a pretty ho-hum Raw. Booker laying out HHH was good, and Rock/Helms was an insanely fun match. But other than that, Raw was pretty forgettable.

::marks out for Helms::


---

Matthew: You would've loved it, David. A week in a foreign country, strange people, strange customs...
Dave: Oh, I know what you mean. I've been to Canada.
Davros
Blutwurst



Since: 22.8.02
From: Between thought and Reality, TZ

Since last post: 4265 days
Last activity: 4260 days

#9 Posted on
Fuckin' A, that's probably one of the biggest upsets ever!!! Rock's the MAN.


---

"Don't hate the Playa, hate the Game!"
Texas Kelly
Lap cheong



Since: 3.1.02
From: FOREST HILLS CONTROLS THE UNIVERSE

Since last post: 531 days
Last activity: 142 days


ICQ:
#10 Posted on
Rock, welcome to the halls of deitydom. If you weren't already, you are now a god.

That match was the shit. :)


---
He's the King of the World... & You Just Live in It, Junior!

SAVE US, TOMMY DREAMER!!!
Super Shane Spear
Bierwurst



Since: 2.1.02
From: Sector 7 Slums

Since last post: 3198 days
Last activity: 3198 days

#11 Posted on | Instant Rating: 3.08
I hate how many roll-ups there have been over the past three or so years. I really wish that Austin would've stunned Rock and then had Hurricane win.

I also HATED how Austin's music didn't stop at all. Hurricane's muzac should've played for at least five seconds to reassure the crowd of the win.

On that note, it was a very good match, and RAW has been watchable or better for three weeks in a row.


---
Ever since The Rock came into town
Everyone's tried to bring him down
Canadians have no class
That's why they can kiss The People's Ass.
The Rock is bigger than Tom Cruise and Tom Hanks
But yet he's got to deal with these Long Island skanks!
He'll whip Austin's ass you know
And that's the bottom line cause the Rock sa-i-d so!

Lord of the Manor
Chourico



Since: 24.2.03
From: London, United Kingdom

Since last post: 2211 days
Last activity: 1363 days

#12 Posted on
Upset yeah... too bad it was telegraphed a mile away. I was waiting for Rock to at least do one thing that would have supported his desire for a no-DQ match. So Helms rolls him up and runs off. No celebration, he doesn't even get his music played. It was a decent match (with a shit crowd until the very end) but I don't see how this will elevate him at all. I mean I seriously doubt he'll be seen at all during WM.


---

"The queen is dead"
shinstrife
Boudin rouge



Since: 5.10.02

Since last post: 1110 days
Last activity: 190 days

#13 Posted on
That match rocked...dear god I marked out for Hurricane...now when does he get a crack at the big gold belt


---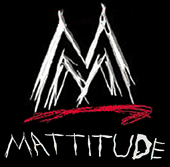 BrewGuy MFer #1!
The King of Keith
Lap cheong



Since: 4.11.02
From: Winchester, VA

Since last post: 1557 days
Last activity: 1556 days

#14 Posted on
Fun Raw. I love Austin/Rock. They could go at each other a million times and I'll never get tired of it.

Needless to say, I was pretty pissed about the Trish/Jazz match. Thanks to the freaking technical difficulties my match got cut short and I didn't get to see Trish put on a bump clinic.

Oh yeah, Hurricane, welcome to the big time.


---

Welcome back, Jazz! We missed you!
Socks
Landjager



Since: 25.6.02
From: Ottawa

Since last post: 1146 days
Last activity: 1022 days

#15 Posted on | Instant Rating: 6.21
Rock V. Hurricane was just fantastic. Rock is the man. He has put more people over then anyone can imagine. Although it was a shady finish, it does tonnes for Helms. It was great to see him main event RAW. Just an amazing performance by the 2 of them.


---

How much wood can a wood chuck chuck, if a wood chuck could chuck wood?
ScreamingHeadGuy
Frankfurter



Since: 1.2.02
From: Appleton, WI

Since last post: 2356 days
Last activity: 2356 days

#16 Posted on
I'm back. I do swear, I have more comebacks than Terry Funk.

And a Fashion Report, too.

Bisch and the heels (Molly?) confer.

Rob, in black spiked-wreckingball singlet, and Kane, in straps and spandex, vs. Jericho, in red trunks with silver splats, and Christian!, in black singlet and trunks with gold plates. Nice match - but was Jericho legal? HBK, in HIS tshirt, dances.

Yes; the Skittles are back!

Hearing JR shill porn is disturbing. Hearing Lawler shill porn is...just wrong.

Booker, in black hot crotch flamin' BookerT undies, speaks. Whoo!, in grey suit with a black polo shirt, refutes. See, Nathan Jones, Booker spent time in prision and HE turned-out socially well-adjusted. Oh, man, Booker totally blew past HHH's door!

I swear, that "Willard" movie totally rips-off something else. Think Parrok the Ratcatcher.

Jeff (half of him glows in the dark), in funny "JH" black tshirt, vs. Rico, in silver pants, with Samoans. Dang you, StoneCold! You better appologize to that catering girl. Okay match.

Thhhor tries to pantomime, but he's frustrated and hits some guy. Book a match!

Steve feeds Goldie. Rocky talks to Someone and...sings (he also plays his own guitar too).
Puppies, in sparkly black trenchcoat, vs. TheBitch, in jungle-warrior bra and skirt. Jezebel, in black, and Stevie, in pink, end it all. No match here folks - move along.

The Lugz "Driving Shoe"? Really, now, did somebody go to a shoe store and say "I need some more support for my foot when I'm pressing on that gas pedal."? I mean, wha?

DeadCowMan, in a dead cow, blabs. Woah - the whole "You and I are more alike than you realize" bit from the evil overlord. Steve, in black "Stone Cold" and "Bullet Proof" tshirt, jean shorts, and knee braces (he needs them to talk?) blabs back. Rocky, also in black dead-cow-based attire, and a HUGE bullheaded buckle, stutters.

Thhhor, in RED Iron-cross undies, wearing the Belt, whit Whoo!, vs. Maven, in black "M" fullcuts. I really think Thhhor has lost some mass. Or maybe he just dyed his hair. Eh, okay match.

No, Bisch, just ignore Steve. Stacie, his name's Andrew. Steve and SPP stand around and drink; thanks for coming out this week, Scott.

DVon, in "3D" shirt and camo pants, vs. Chief, in black "Chief" undies, and Lance, in red undies and wearing the Belt, with flag. Okay match.

Lawler and porn. Um, no way.

Rocky, in black "The Rock" brahma bull undies, with EVIL music, vs. The Huricane, in mask and cape, with green hair. Good match, but the ending was poor. JR's announcing was good.

Overall: An entertaining show, but the neverending commercial break and Porn segment did to kill the pacing.


---
Fashion Reporter Extraordinare

Do you know where your Chainmail, +1 vs. Cruiserweights is?
The Great Thomas
Sujuk



Since: 17.6.02
From: Miami, Florida

Since last post: 4983 days
Last activity: 4983 days

#17 Posted on
Originally posted by ScreamingHeadGuy

---

Jeff (half of him glows in the dark), in funny "JH" black tshirt, vs. Rico, in silver pants, with Samoans. Dang you, StoneCold! You better appologize to that catering girl.

---
Good to see you again, ScreamingHeadGuy. It was getting boring with DEAN as my only competition...


---

Games Beaten: Zelda: OoT, Capcom Vs. SNK 2

Now Playing: Megaman Battle Network


Underwater
Boerewors



Since: 5.10.02
From: Battle Creek, Michigan

Since last post: 4885 days
Last activity: 4534 days

#18 Posted on
My love for Rock is boundless. BOUNDLESS. The man took what was shaping up to be a pretty crappy Raw and made it great. Why must you leave us Great One? Whywhywhywhy?

That said, this Raw would've ruled if they HAD GIVEN THE MATCHES TIME. Seriously, almost every match on the card had some potential to be good and they didn't let anyone do anything. Getting rid of the shitty GGW segment could've added some time to at least one of the matches.

I really hope Shawn Michaels gets his comeuppance. Not only does he have the nerve to interfere in Chris Jericho's business for weeks, this week he attacks Jericho from behind. What a jerk.

If you really want to see the reason I hate HHH and love Rock, you need look no further than the matches they had tonight. And I'm not even talking about the finishes.

(edited by Underwater on 10.3.03 2356)

---
In case of nuclear radiation, stand directly behind your door, but do not open the door, even if the radiation knocks.
StampedeFan23
Morcilla




Since: 12.1.02
From: BC, Canada

Since last post: 3659 days
Last activity: 3195 days

#19 Posted on
If the WWE was paying attention, note what the younger guys were doing. Hurricane and Rock worked together to make a good match, but that's expected from the Rock as a decent worker. Maven sold the hell out of everything Trips threw at him and made Trips look great. Now, since Trips has not had a watchable match in ages, who do you think carried that match? Hmmm? The young guy maybe? Push that young talent!

What's with the silly blow off to the women's match? Looks like a three way for Wrestlemania.

I am already bored with Stone Cold. Did he add any moves to his moveset while he was away, or will we just get What!, kick wham stunner all the time?

Chief Morley needs to get back in the ring full time. He looks great!


---

Are you ready for Mahkan-mania to run wild all over you?

Still waiting to be Wiener of the Day...
The 5th Horseman
Kolbasz



Since: 23.10.02
From: Myrtle Beach, South Carolina

Since last post: 4610 days
Last activity: 4599 days

#20 Posted on
I liked Raw, even though some of the bigger happenings were telegraphed well before they happened.

It was obvious HBK was going to attack Y2J from behind once Jericho went up the ramp without Christian, the camera lingered on him, and then the cameraman got in position to catch HBK coming out from the curtain. The pnly question was whether HBK would hit him with a superkick or with a chair like Jericho did last week.

And, Hurricane's win over Rock was expected after Rock made his match an "anything goes" match, especially after having the confrontation with Austin earlier in the show. Now, we can await another Hurricane and Rock segment next week. That should be interesting after Hurricane won the match.


Originally posted by ScreamingHeadGuy

---

Rocky, in black "The Rock" brahma bull undies, with EVIL music, vs. The Huricane, in mask and cape, with green hair. Good match, but the ending was poor. JR's announcing was good.

---

I don't know about JR's announcing being good.

Hurricane hits the Rock Bottom and JR screams,"CHOKESLAM, CHOKESLAM, CHOKESLAM!"

In all, I liked the show. They showed Booker T as a serious threat to HHH. HBK-Y2J is in full motion. Rock-Austin has a purpose with Rock wanting to beat Austin at WrestleMania before he retires. I'm pleased with the progress toward WrestleMania so far.


(edited by The 5th Horseman on 11.3.03 0000)

---

I'm not telling you anything you don't already know.
Pages: 1 2 3 4 Next