HitTheSnoozeButton
Boudin rouge



Since: 2.1.02
From: Pittsburgh PA

Since last post: 3366 days
Last activity: 573 days

#1 Posted on
Wow.....Great show again. Every fiber of smark in me said that Jeff Hardy wouldn't win that belt, but damn, when he hit that KO chairshot the mark in me thought he was gonna get it. That's the only coherent thought i have for now. But the show kicked ass.


---

What a Manuever!
Promote this thread!
EddieBurkett
Boudin blanc



Since: 3.1.02
From: GA in person, NJ in heart

Since last post: 48 days
Last activity: 11 min.

#2 Posted on
If HHH is to join the nWo, could they be moved to SD in place of Benoit?

Tough love... its gonna hurt.

Are they turning Taker face?

And what was up with Heyman aiming his sights on Kurt Angle? Might we be seeing Kurt v. Brock at Summerslam???

Three weeks out and we've got two matches announced for the next PPV. Not a bad start.

(edited by EddieBurkett on 1.7.02 2029)

---

I'm gettin too old for this shit...
ScreamingHeadGuy
Frankfurter



Since: 1.2.02
From: Appleton, WI

Since last post: 2026 days
Last activity: 2026 days

#3 Posted on
I really liked the show, except for two parts. Primus, the Molly/Trish bit was fine, although Lawler's incessant blab destroyed the feel of the segment. Secundus, the nWo/Big Show bit dragged.

Great stuff, overall. Oh, and Jeff swings like a girl (man, that was SO apparent).

Hey, does anyone else get wierded-out by those Skittles commercials? There's just something "not right" about them.


---
In the name of the Moon,
I will punish you.
Shem the Penman
Toulouse



Since: 16.1.02
From: The Off-Center of the Universe (aka Philadelphia)

Since last post: 1541 days
Last activity: 1339 days

#4 Posted on
First, can I just say I'm REALLY FUCKING SICK that, after every damn Brock Lesnar match, all the smarks come running out to declare that "(wrestler's name here) got in too much offense on Lesnar," always in exactly those words. Latest offender: Jason Powell of the Torch. It's getting to be the 2002 equivalent of "Triple H is holding Jericho back," and especially tiresome because these are the same guys who will, at the drop of a hat, flame Undertaker for no-selling. Meanwhile, the marks -- at least the ones I know -- agree that Lesnar is awesome, the shit, da man, etc. No matter how much offense anyone gets in on him. And there ain't no shame in selling face Flair's chops.

I'm not even going to discuss the fact that Powell was bitching about how the WWE was wasting Benoit even before the guy's first match back started, because otherwise my blood pressure will do bad things. Is this guy trying to be self-parodying or what? The tag match itself was okay but not great, and it's kinda depressing that the Dudley Boyz Mk. II are back to doing the same old spots that the Dudley Boyz Mk. I wore out.

Wonder if Nowinski picked up the black eye and pec bruises at a house show.

Dug the hell out of Booker/Show -- TBS was in his best unstoppable monster mode, and Booker took it right to him. While I know some folks are going to gripe about the countout ending, at least the right guy went over, and I got a laugh when Booker picked up Show's head, then went "screw it" and just rolled back into the ring. On the other hand, I have a low tolerance for Clique bullshit, so HBK's promo just gave me hives. (And that lovely coffee table X-Pac was lying on didn't look a bit out of place in the locker room, did it?)

Oh yeah, and the Undertaker -- that bit with him patting Jeff's head at the end, while Jeff stared gasping and wet-eyed up at him through that pretty green eye shadow, was so homoerotic I had to put on a kimono and order a subscription to OUT magazine. The match itself? I liked the spots near the end where it looked like Jeff was actually going to win -- but otherwise, not much point to it, other than to get Jeff Hardy across as crazy, which they've already done amply. Now I'm wondering where they're going with it....

Skylaer
Linguica



Since: 1.7.02

Since last post: 5493 days
Last activity: 5492 days

#5 Posted on
I didn't like the NWO sketch too much, shawn seems to be a bit weak on the mic this time around.

The Jeff/Taker match could have been better, they didn't do a whole lot of moves. But like HTSB said, when he hit the KO chair shot it seemed like he could have won it.
AndrewGilkison
Linguica



Since: 20.6.02

Since last post: 4749 days
Last activity: 4024 days

#6 Posted on
Well the ladder match was good, but I have mixed feelings about the show overall, namely the questionable booking choices.

Benoit returns after a year off and he and Eddy can't even beat Bubba and Spike (and why are they making the Bubba Bomb a finisher)? What would've been so wrong with Benoit making Spike tap to the crossface to give him a win? Benoit and Eddy are past the point where mid-carding is going to do them any good, so continuing this feud is not going to do anything for anyone involved.

Booker T is a star on the rise. The fans are cheering the guy and are dying for him to be a top star. Why couldn't he get a clean PINFALL OR SUBMISSION win over the Big Show? That finish seemed very "Russo-ish". Does losing by countout for being too fat somehow save Big Show/s heat? What heat does he even have? It's Big Show for the love of god, JUST JOB HIM! You want to push new stars... continue making Booker look strong.

And when are they going to end this "Molly has a big ass" storyline? Grandma panties?

And if UT is going to drop the belt to Rock at the PPV, why turn him face? Why not keep him a monster heel so fans will have more reason to cheer when the Great One takes it home.

I will give them credit for announcing some matches for the PPV. A nice move that they should continue to do more often. But this show seemed like two steps back after that giant step forward on Smackdown. Maybe I am just being too negitive or something.

(edited by AndrewGilkison on 1.7.02 2035)

---

"Not a great worker, but one hell of a gimmick"
Skylaer
Linguica



Since: 1.7.02

Since last post: 5493 days
Last activity: 5492 days

#7 Posted on
I think the reason they finished the Booker T match like that was for commical value.
The Great Thomas
Sujuk



Since: 17.6.02
From: Miami, Florida

Since last post: 4653 days
Last activity: 4653 days

#8 Posted on
Wonder if Nowinski picked up the black eye and pec bruises at a house show.

---
Oh, is that what those disgusting spots on his chest were?


---

Never underestimate the power of stupid people in large numbers.
SmooveK
Goetta



Since: 27.6.02
From: Fukushima, Japan

Since last post: 5032 days
Last activity: 4720 days

#9 Posted on
Goldust can't be Big Show's dad. Big Show's dad died of cancer after fathering a bastard child. And was the land luge for Big Show's ride around the graveyard.

Not to say the Goldust wouldn't be an excellent father figure.

-K


---

See the newly minimalisticated SmooveK.com today. Smoove Komics, pictures, and submit your loyalty to SmooveLand. It's everything you've ever wanted in a website, exactly!
ges7184
Lap cheong



Since: 7.1.02
From: Birmingham, AL

Since last post: 12 days
Last activity: 9 hours

#10 Posted on
Well, I thought this was a fine show, about as good as it gets.

You can nit-pick segments all you want (and worry about how booking decisions will effect the future), but tonight I was entertained, and that's all I ask of a wrestling show.

Sure, Eddy dropped the match. But let's not ignore that Benoit single-handedly kicked both Spike's and Buh-Buh's ass after the match. I think he got his heat back. The main event is awfully crowded right now (Undertaker, Rock, Brock, RVD, Kurt Angle, Triple H), and I don't think it will hurt to build Benoit back up since he's been gone so long.

And maybe the granny panties is a little corny. But let's not ignore that Molly got to do a heelish beat-down on Jackie. And guess what, she was drawing heel heat. Not she didn't show us her puppies heat, but honest to goodness heel heat. I think overall the Molly-Trish feud is progressing nicely, even if the reason for the feud is stupid.

I didn't find a single segment that was a total waste, and didn't have some redeeming value. If they could pull this off every week, it would make me a happy camper.
MollyFan2K2
Blutwurst



Since: 26.6.02
From: Ware, MA

Since last post: 3993 days
Last activity: 3939 days

#11 Posted on
Okay. First off, enjoyed this show a lot. That's two weeks in a row so I'm getting really excited about this new direction taken by the company.

GOOD THINGS
- I personally liked the way that the Main Event ladder match ended. Even after all this time, I can still be suckered into believing that just maybe the impossible can happen. The Undertaker won, of course, but this didn't really bury Jeff. He touched the belt, refused to stay down after losing, and got a little sign of respect from the Undertaker.

- The Eddy/Benoit vrs. Dudleys match was great in my book. Benoit was back in force. Bubba's head looked pretty sick when Benoit pulled off that first german suplex. They replayed it twice with once in slow-motion (looks like WWE is still pushing the "dangerous Crippler german suplex" angle.) I kept waiting for him to bust out the multiples though. One other note, that crazy little bastard Spike took one extreme table bump, didn't he?

- Goldust as Darth Vader was hilarious, topped only by Booker "feeling the force". Even if the timing of his costumes is about a month off, Goldust still delivered quality promos with both the Book and the NWO. Was there anyone else that thought that lightsaber shot was incredibly stiff? I guess I know why my Wal-Mart banned them now.

- The arena was full enough to have the lights on. (Even if it was a smaller arena.)

BAD THINGS
- Booker was as electrifying as usual, but his match with Big Show really should have been longer. Also, it was really weird to see a countout victory on WWE. Booker leaving through the crowd was awesome, though.

- Terri on my TV. Go away, Skeletor!

- The NWO promo just took up space, and accomplished the feat of making Shawn Michaels sound boring.

- O.K, I missed the first half-hour. What exactly went on between Molly and Trish. It was probably pretty good considering I had the bad luck to miss it. :-(

Finally, I thought it was really weird hearing J.R. talking about mean old ladders and their lack of feelings during their main event. Very, very strange.

(edited by MollyFan2K2 on 1.7.02 2353)
OlFuzzyBastard
Knackwurst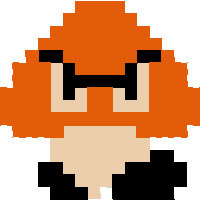 Since: 28.4.02
From: Pittsburgh, PA

Since last post: 342 days
Last activity: 318 days

#12 Posted on
Man, if Show had said anything about the Bossman when Dust Vader said the line about never knowing what happened to his father, well, it would've been the greatest RAW moment ever... (That said, the Obi-Book Kenobi line is going to be in my footer once CRZ's report goes up tomorrow.)

Aside from that, a really good show. It would be a keeper if I had the foresight to tape it. I'm not wild about Benoit jobbing this quick, but Eddy did take the fall, and then they beat the everloving shit out of Bubba Ray, so it's all good. Besides, it's just the start of their mini-fued, and they'll go over on the PPV.

The nWo to Smackdown would make sense... Especially since it's the only logical reason I can see to kick Big Show out of the group. So the wrestlers in the nWo now are: X-Pac? (I mean, even when he's active, can we really call Nash a "wrestler"?)

Christopher Nowinski is an awesome prick, and is that compliment *anywhere* besides wrestling? "Has an awesome prick" is a compliment in porn, but that's another matter entirely...

The ladder match went... exactly as I said it would. The Undertaker won, Jeff Hardy got to look insanely tough - everybody wins. It's leading to Face Biker-Taker, and while I like Heel Biker-Taker and Face Evil-Taker, I'm not wild about Face Biker-Taker.

I can see Brock-Rock-Angle as Summerslam's main. That gives them the most over face, the most over heel and the most over rookie. Plus it puts the still fairly green Brock Lesnar in the ring with two of the best workers on the roster. Good match with Flair, though.

Although, considering that Brock has decent mic skills, I can see him splitting away from Heyman and turning face. I'd wait until Rhyno's back, though. A face Brock fueding with a heel Rhyno led by Heyman would be awesome. And Heyman pretty much *has* to manage Rhyno when he comes back, doesn't he?


---

"It's a sad day when mocking one's opponent via midget becomes an acceptable form of entertainment."
--Lance Storm
Mr Heel II
Lap cheong



Since: 25.2.02

Since last post: 49 days
Last activity: 45 days

#13 Posted on
Blah blah blah RUTHLESS AGRESSION! blah blah RUTHLESS AGRESSION! blah RUTHLESS AGRESSION! blah blah blah blah RUTHLESS AGRESSION!

If you took a drink every time Ross dropped in the phrase "RUTHLESS AGRESSION!" during the Benoit/Guerrerro/Dudleys match, you're reading this a day later. And when Ross wasn't dropping it in, Lawler was.

Goldust as Darth Vader just didn't do it for me. The whole bit seemed a bit...forced...I can't believe I said it either.

But the metches were good. I was totally into the ladder match, even though I never once believed they'd put the belt on Jeff. I was pleasantly surprised with the way they ended the whole thing.
HitTheSnoozeButton
Boudin rouge



Since: 2.1.02
From: Pittsburgh PA

Since last post: 3366 days
Last activity: 573 days

#14 Posted on
Here's what I want to know. What do they do with Jeff now?


---

What a Manuever!
deadbeater
Morcilla



Since: 12.2.02
From: Parts unknown

Since last post: 5648 days
Last activity: 5648 days

#15 Posted on
My thoughts:

Flair the consumate pro, gives Brock a lesson on ring psychology. Paul is getting too involved in the matches; that interference killed Justin Credible's push in ECW, and could be killing Brock now. Also, this is like the first time since never that Flair is in the first match.

Molly was giving Jackie a lesson on how a woman should properly behave in the ring (by kicking ass, not licking it), then Trish disrupted the class. That was sure the smallest fat ass I've ever seen. I wish my ass looks like Molly's!

Nowinski again turns Bradshaw into No-Wits-ski.

Booker and Dust again scores as Obi-Won-Booknobi and Darth Golddust. Wonder if they are going to do J and K next?

nWo Cliq is poison, for real. The inactive guys are getting the pops, too weird. Paul, get out of there and be the Showster again. X-Pac, just be roadkill.

Andrew, you go lift Big Show off the ground, ok? Also, since there is no tag team title on Raw, winning and losing a tag match in the show is irrelevant, especially if you are the best sore loser in wrestling like Benoit.

RVD and Regal--good match as well.

UT-Hardy, good match, great ending.




WhoBettahThanDeion
Bockwurst



Since: 4.1.02

Since last post: 5661 days
Last activity: 5497 days

#16 Posted on
While I didn't like the idea of Benoit's first match back being a tag match, I think they did the right thing by having Bubba win. Period. People will try to find anything to nitpick about that show, but dammit it was GOOD! (only thing that upset me was I missed the whole X-Pac thing and thought he just wasn't on)

Although, Booker winning would have been nice... But, it seemed to be a win in the fans eyes that were there, so I'll see where it takes me.

Also, Heyman mentioning Angle could be a nice touch and interesting foreshadowing.

All in all the show was GOOD. WWE is really starting to show some longterm booking potential, and I honestly can't WAIT until Thursday. I'm not readin' shit until then either, becasue basically I don't want anyhting spoiled. Period. Good night, good show.


---

Screw Cheex! Bring back MI Smooth!
The Great Thomas
Sujuk



Since: 17.6.02
From: Miami, Florida

Since last post: 4653 days
Last activity: 4653 days

#17 Posted on
Here are all my thoughts on RAW. Or most of them, since I'm cursed with short-term memory...

Brock Lesnar: Oh, look. Brock won. Against Flair. Whoopie.

Dust Vader and Obi Book Kenobi: If they ever make a WWE Funniest Moments 2, 75% of it would be about these two. I still can't wait to see what they come up with next...SUCKAAAA!!!

Benoit's Return Match: I completely marked out when he decimated the Dudleyz after the match. Spike's table bump totally put this guy over as the Pissed-Off Rabid Wolverine.

HE'S COMING: Will this be Vince's compensation for SmackDown after putting Benoit in RAW? I sure hope so.

Molly Beats Down Jackie: I hope Molly does this to ANYONE who comments on her posterior. Go Molly!

The Main Event: A ladder match never fails to make me say HOLY SH*T!! And, like most people who saw it, I also thought for a second that Jeff was gonna win it. I spent almost the entire match screaming, "LET'S GO, RUSSO!" Dammit. What was I thinking?

All in all, another great WWE show for me.


---

Never underestimate the power of stupid people in large numbers.
mskj
Summer sausage



Since: 10.1.02
From: Tennessee

Since last post: 2245 days
Last activity: 2004 days

#18 Posted on
I thought the show was very good. Couple of points.

Big Show is still in the nWo. At least that is how JR and King were talking after the superkick. Just some tough nWo lovin.

It's good to see Benoit back in the ring. It really doesn't matter that his team lost. It was a good match and Benoit looks like he hasn't lost too much.

Flair/Brock was good. And Brock was pretty over with the crowd. So that is a good sign.

I thought Jeff Hardy was going to win. The match was pretty slow for the first five or so minutes, but the crowd really got behind Jeff at the end. I also thought JR was on top of his announcing game for this match.

Booker is awesome. During the Invasion he beat Big Show one on one cleanly with the Harlem Hangover. I think it was on Smackdown. They could have used that ending again.

Rock/Taker at Vengence? Face Rock just fought (and beat) heel Undertaker at the ppv before X8. If they are going to turn Taker face I don't think I would put him in the ring with Rock. I guess if they want to put the belt on Rock they have to go this route. I was holding out hope for Angle winning Thursday and then Angle/Rock at Vengence, but I guess that isn't happening.

Anyway really good show tonight.

Zeruel
Thirty Millionth Hit
Moderator



Since: 2.1.02
From: The Silver Spring in the Land of Mary.

Since last post: 339 days
Last activity: 282 days

#19 Posted on | Instant Rating: 4.05
Undertaker vs Jeff Hardy = HHH vs Taka Michinoku


both times i was thinking the challenger would take the gold




---

"If it weren't for my horse, I wouldn't have spent that year in college." -Lewis Black

"Yeah, fuck you E.T. you ungrateful dick." -BigDaddyLoco 5/20/2

"MAY PRE HOUSE THE SEAMY SIDE VOLITATION!!!" Warning from a "Flying Goku" Dragon Ball Z toy

"I'm her sugar momma, which is ok, because I'm her sister." Connie French, and the funniest thing one of my customers has ever said to me
MollyFan2K2
Blutwurst



Since: 26.6.02
From: Ware, MA

Since last post: 3993 days
Last activity: 3939 days

#20 Posted on
Wait, Molly beat down an annoying diva and then her gorgeous (even in granny panties), perfectly normal looking rear was exposed?

Of all the days to get home late! Triple H must have found some way to keep me at Applebee's for an extra half-hour.

Although I'm glad I didn't hear the Lawler commentary.
Pages: 1 2 3 Next