WaxFish
Longanisa



Since: 22.9.02
From: New Mexico

Since last post: 4941 days
Last activity: 4941 days

#21 Posted on
BAM! And just like that Goldberg is way over.

I wish the WWE would give this sort of rub to O'Haire or Cena.


AWArulz
Scrapple



Since: 28.1.02
From: Louisville, KY

Since last post: 10 days
Last activity: 2 days

#22 Posted on
May I PLEASE have a touch more detail? Who did Coldbeer spear?


---

We'll be back as soon as order is restored.....
shinstrife
Boudin rouge



Since: 5.10.02

Since last post: 837 days
Last activity: 7 days

#23 Posted on
With Linda showing up I have feeling that Shane will show up..


ANd I pray he brings in the "Here Comes the Money" theme


---

"I stand for truth,and justice....BIAAATCH!"
Teppan-Yaki
Pepperoni



Since: 28.6.02

Since last post: 2271 days
Last activity: 2241 days

#24 Posted on
One of the 3MW. Did look good, and crowd popped for it.


---
PeterStork
Sujuk



Since: 25.1.02
From: Chicagoland with Hoosiers, or "The Region"

Since last post: 1180 days
Last activity: 943 days

#25 Posted on
Stone Cold is the new CEO! Stone Cold is the---

Oh, wait. That was FOUR YEARS AGO.

Whatever.


---
exit 670 dot com
Cardinals Baseball. Homestar Runner. The Wienerboard. Gilmore Girls. Ah, life is good.
The King of Keith
Lap cheong



Since: 4.11.02
From: Winchester, VA

Since last post: 1284 days
Last activity: 1283 days

#26 Posted on
Entertaining show. For those who don't believe Goldberg is over, this show should prove that. Even Nash was pretty over tonight as well. Austin/Bischoff could be a lot of fun.


---

Yes, I like HHH! What's so wrong with that?
Texas Kelly
Lap cheong



Since: 3.1.02
From: FOREST HILLS CONTROLS THE UNIVERSE

Since last post: 258 days
Last activity: 20 days


ICQ:
#27 Posted on
Pretty good bounce-back from last night's disaster.

I thought it would have been more interesting had Linda fired Morley (face it, he's practically a wrestler again) and made Austin chief of staff, instead of giving them literal titular equal power, but whatever.

I PRAY PRAY PRAY that "The Highlight of the Night" wasn't a one-shot deal. Jericho rules all.

And Powell over at the Torch made an interesting point re: the White Boy Challenge: Tenacious Z to break the streak, anyone?

(edited by Texas Kelly on 28.4.03 2316)
---
He's the King of the World... & You Just Live in It, Junior!

SAVE US, TOMMY DREAMER!!!
Lionheart1011
Pinkelwurst



Since: 11.3.03
From: Wallingford CT

Since last post: 5372 days
Last activity: 5184 days

#28 Posted on
I also was ready to break out in "Here Comes the Money", but it was not to be. Also, Jericho does rule all and should have more episodes of the "Hi-Lite Reel".


---

"What about you? What about Raisin?"-Chris Jericho to Raven
AWArulz
Scrapple



Since: 28.1.02
From: Louisville, KY

Since last post: 10 days
Last activity: 2 days

#29 Posted on
I would just adore it if someone out there would do a mini-recap. Can't wait for SK or others (I miss yours CRZ). Especially, whatever happened at the end. I hate having no TNN.

You'd just know I am here in the Boston area, but had to work until almost time - then - no TNN. SCSA and coldbeer? Trish in the ME?

come on! Suckas got to know



---

We'll be back as soon as order is restored.....
Spaceman Spiff
Knackwurst



Since: 2.1.02
From: Philly Suburbs

Since last post: 89 days
Last activity: 3 min.

#30 Posted on
Man, Raw was hella boring. Jericho on the mic was great, Helms/Morley was good, and Book/Christian was passable.

Everything else just dragged. Flair was the best thing about the tag title match. Those 2 French-Canadian kids have me intrigued, though. Lets see how they wrestle.

Bisch and Austin as wacky GM's who can't get along? Oh boy!

Thumbs down.

(edited by Spaceman Spiff on 28.4.03 2328)

---
The Great Thomas
Sujuk



Since: 17.6.02
From: Miami, Florida

Since last post: 4710 days
Last activity: 4710 days

#31 Posted on
Sign of the night: That VERY well-made "The Bookerman Can" sign. I can only hope Kawshen got a screencap of that.

Bonus points if he can get a shot with Booker T next to it!


---
Please Support The Neo-Geo Pocket Color!
spf
Scrapple



Since: 2.1.02
From: The Las Vegas of Canada

Since last post: 959 days
Last activity: 379 days

#32 Posted on
The last segment started with Trish vs. Eric in a no-dq match, with if Trish wins she gets a rematch with Jazz, if Eric wins, he gets her for the night. Victoria and Jazz interfere, leading to Bisch getting the pin. As he celebrates, Linda McMahon pulls up. After a commercial break we come back and she berated Eric for his behavior, and says the Board has appointed a new Co-GM for Raw. Austin returns, and chats with Bisch for a bit before stunning him, since they become co-GM's tomorrow morning according to Linda.

And Goldberg gave Rico the most horribly brutal looking spear in the history of spears during that segment with 3MW and all that.


---

"It is well that war is so terrible, lest we grow too fond of it." - Robert E. Lee

NWA:TNA - Alexis and Trinity take MAD bumps.
ScreamingHeadGuy
Frankfurter



Since: 1.2.02
From: Appleton, WI

Since last post: 2082 days
Last activity: 2082 days

#33 Posted on
...and a Fashion Report, too.

Jericho, in black/blue "Jericho" shirt and blue/black trunks vs. ... two chairs? Hey, he gets his own segment! Goldberg, in black "Next" tshirt, comes out. Jericho gets his own stamp in the lower-left corner. Now Christian!, with new music, in varied-blue-colored shirt, antagonizes. NOW Ruso, Stevie, Victoris, and Samoan Jobbers are out and they get all Smarky. Well, they defused that Goldberg-bust situation nicely.

The Skittles are trippin'!

Hurricane, in cape and mask, vs. The Chief, in black "Chief" undies. Hey - the Dudleys are suspended...again. An okay match.

Thhhor and Whoo! will have a match. Look-out, RVD and Kane - they're coming to hold you down! (I kid)

Mack, in black sleeveless shirt, and Ol' One Shoe, in green checker-striped sportscoat and khakis, vs. White Boy, in light blue undies. Once more, a squash. Jazz, in jungle-warrioress gear, wearing the belt, gets baloons. Meanwhile, Trish, Tommy Dreamer, and SomeGuy watch in back.

DeadCowMan, in a dead cow, and Trish talk. Eww - she got screwed by Teddy Long. Bisch, what a dirty old man you are; you're married!

Thhhor, in black iron-cross undies, wearing the belt, and Whoo!, in gold and sequined "Nature Boy" robe, vs. Rob, in black "RVD" singlet with crotch-eatin' dragon, belt over the shoulder, and Kane, in straps 'n spandex, with the belt over his shoulder. In back, Shawn talks to CRZ. Damn you, ad-break, my re-occuring archnemesis! Deus ex Machina - your name is Kevin Nash. Okay match. Nash, walking, catches-up to HHH and then assaults an innocent limo.

Rico, in black pants with white lines, and Nowinski, in red "H" undies and mask, vs. SPP, in chainmail and black "Freakzilla" shirt and trunks, and Test, in black fullcuts, with Stacie, in black/white tiger-striped dress. How does Steiner bleed so early? A nice match, especially considering who the "good guys" were. After, the Frenchies are out to surrender - check that, they beat-down Steiner. So, now Steiner is feuding with: Nowinski, Rico, 3-Minute Warning, Test, AND the Frenchies. Wow.

Bisch and Cheif chat. Trish bounces. Booker and Goldberg share a manly hug. And now back to commercials.

Booker, in black hot-crotch flamin' "BookerT" undies, vs. Christian! in black singlet and trunks with gold plates. Samoans and Rico interfere, then Goldberg trots out. Yep - Goldberg's not going away anytime soon.

Puppies, in trenchcoat and black hat, solver pants and black shirt, vs. DeadCowMan, in black karate gear. Um, THIS is our Main Event? Victoria and Jazz, with Ol' One Shoe, interfere. BORING! Ooo - and if it couldn't get even MORE boring, Linda McMahon arrives. Is it to finally get revenge for the whole drugging-and-sticking-her-in-a-sanitarium thing two years ago?

Linda and Bisch talk. Oh fuck it all.

Overall: A nice show up to 9:45. Then it all went down the shitter. I do say that I like Coach as play-by-play. Sure, the timing between him and Lawler isn't there yet, but it could develop (unless Austin fucks it up next week). I do not look forward to next week's show.


---
Fashion Reporter Extraordinare

Wisdom is learning from one's mistakes.
Greater wisdom is learning from the mistakes of others.


I am somewhat disturbed when someone who registered a month ago has nearly as many posts as me.
I am less disturbed when I relize it means I actually have more of a life than some people.
Jakegnosis
Morcilla



Since: 26.7.02
From: Maine

Since last post: 4195 days
Last activity: 4179 days

#34 Posted on | Instant Rating: 3.91
Good Raw.

I like the Jericho "Hi-Lite Reel" idea. With Rocky gone, Jericho is the best heel on the mic, and this should give him a chance to shine on a weekly basis.

The "Five-Minute White Boy Challenge" needs to go, though. Fucking Rodney Mack wrestling nameless jobbers does not belong on Raw. He really, really needs to go back to Heat. I don't get the love for Teddy Long, either. The guy is lame as can be. Come to think of it, I don't really like Jazz, either, so that whole stable makes me cringe.

At least we have Test and Steiner in one place. Always look on the bright side.

Lame RVD & Kane / Triple H & Flair match. Does the ref just not give a fuck when Triple H and Flair are in the ring together kicking somebody's ass? He just looks at them like it's perfectly fine. It's pro wrestling, yes, but they should at least try to look like they have actual rules. When Kane gets in the ring to help RVD, the ref blows a fuse. I can only suspend my disbelief so far. Plus, only Kevin Nash doing a stroll-in can let RVD and Kane win? Way to make the tag champs look strong. Why don't they just keep Triple H the fuck away from those guys? He's done enough damage.

Booker is marginalized again, but I'm actually digging Goldberg. That spear through the barrier was awesome.

I'm looking forward to seeing Austin every week. I'm glad Bischoff is sticking around, too, because he is gold. This should be an interesting and entertaining storyline.


---

Rangers Lead the Way!
Mr Heel II
Lap cheong



Since: 25.2.02

Since last post: 105 days
Last activity: 4 days

#35 Posted on
Being that close to Stamford, I kind of hoped we'd see Linda tonight. I always pop for Linda, and the sexually harassing Bischoff was the perfect tool for her appearance. But I must admit some disappointment in her not going for the "Actually, you remind me of my husband" line after listing all of Bischoff's faults.

Do you suppose the last thing Jericho and Goldberg heard before their segment was Vince from the Gorilla position saying "Now I want you to go out there, pop the smarks, and have a really crappy segment. That'll teach 'em." I did love Jericho's comments about Piper's Pit.

…And now let me tell you the tale of Goldieberg and the Five Jobbers (oh...and Victoria). Now that wasn't a bad way to market the guy. His handling of 3MW in the run-in during Booker's match looked good.

If I never hear the word "Playa" again...

Flair may not be much to look at anymore, but he's still the king of ring heelness.

Dreamer works tonight! For about half a second where he shakes his head in the background as Trish watches Jazz celebrate...(I didn't even notice Jonah.)

Geez HHH. If you want to get by Nash, just RUN. Nash is just walking like a zombie in a B-movie…

Test! Steiner! Zzzzzzzzzz.

I thought the show overall was an improvement over last week's crapfest. But not enough to call it "good".



---

some things are classic. some things are just old.
Keeper
Blutwurst
Moderator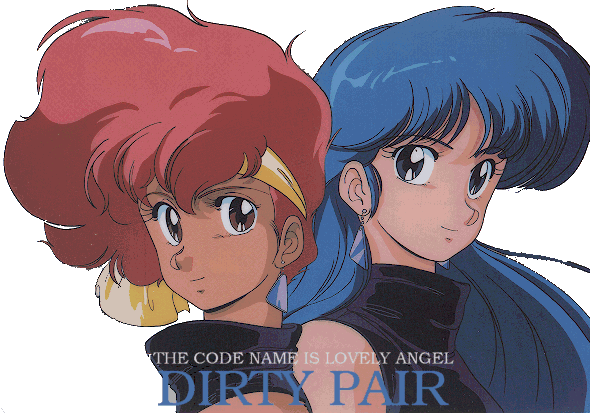 Since: 1.3.02
From: Worcester, MA

Since last post: 1161 days
Last activity: 139 days

#36 Posted on
Originally posted by waffleking

---

Was that Tough Enough's Jonah sitting backstage with Tommy Dreamer?

---


I did a triple take on that one, and I had to wait for the show to end to rewind and make sure that was him. I thought that I would have the scoop, but WOW, nothing gets by anyone here.


I thought it was a pretty good show, Austin coming back in the main event was kind of expected, but lets see where they go from here.




---

They are the "Lovely Angels"
EddieBurkett
Boudin blanc



Since: 3.1.02
From: GA in person, NJ in heart

Since last post: 37 days
Last activity: 1 hour

#37 Posted on
My favorite part of the show was during the Bischoff - Linda confrontation at the end, some guy in the front row had a wrestlingfigures.com sign he kept holding up when the camera was on him, and immediately the camera would cut to another angle for a few minutes. Once it came back to him, he would hold the sign up again. After a few times, the sign changed (still a wrestlingfigures.com sign, but it was different.) A few more times, and the sign changed again, and this time, after they cut away, they cut back as soon as the sign was down, and one of the security guards escorted the guy off.


---

I apologize for apologizing for being a Buffy/Angel mark.

Hiring a computer engineer? Its okay. No one else is either...
geemoney
Scrapple



Since: 26.1.03
From: Naples, FL

Since last post: 6 days
Last activity: 7 hours

#38 Posted on
Jonah must've been a guest backstage- doesn't he live in Boston?
BOSsportsfan34
Pepperoni



Since: 2.1.03
From: MA

Since last post: 814 days
Last activity: 145 days

#39 Posted on
You know the WWE is getting desperate when the last part of Raw has Bischoff talking to a piece of wood.....er, oh that was Linda McMahon. My bad.


(edited by BOSsportsfan34 on 29.4.03 0002)

---
Keeper
Blutwurst
Moderator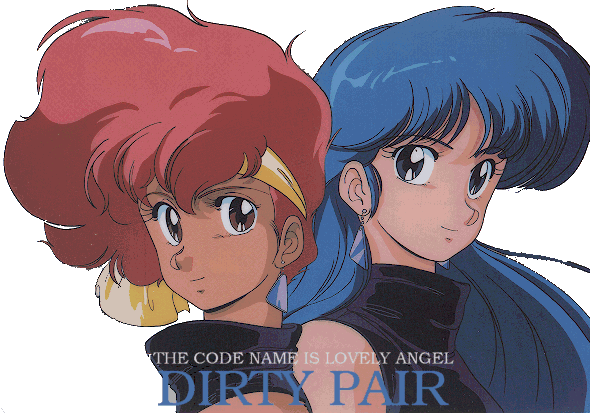 Since: 1.3.02
From: Worcester, MA

Since last post: 1161 days
Last activity: 139 days

#40 Posted on
Originally posted by geemoney

---

Jonah must've been a guest backstage- doesn't he live in Boston?

---


I am pretty sure, he is from the area. Here is a link to the Cubs fan's review of the first episode of TEIII. He (the cubs fan) keeps refering to her as Boston's Jill (and the affair between the two was well noted). I think they are both from the area.


---

They are the "Lovely Angels"
Pages: Prev 1 2 3 4 Next