geemoney
Scrapple



Since: 26.1.03
From: Naples, FL

Since last post: 13 hours
Last activity: 41 min.

#1 Posted on | Instant Rating: 7.72
TONIGHT: WWE moves over from Sun Life Stadium to the American Airlines Arena for Raw tonight, one night after Wrestlemania. CM Punk is still WWE Champion; Johnny Ace is still in charge; but there are changes in store! John Cena lost to the Rock: How will he react to the fall-out? And what of Lord Tensai, Brock Lesnar, and Batista? Will any one of them step up tonight and make their debut/return? WWE is advertising a 10-man tag for the show as well.


-WWE Open.

-Both rosters of Raw and Smackdown were talking to each other backstage, all in a big room, most of them seated. They all hushed, and the camera panned to David Otunga and Johnny Ace standing in front of everyone. Ace talked about becoming GM of both Raw and Smackdown and said he wouldn't abuse his power. For instance, Santino Marella will be forced to defend his US Title in a Triple Threat match tonight against Dolph Ziggler and Jack Swagger. CM Punk interrupted and walked toward the front. Ace said he wasn't taking any questions until he was done. Punk said he had a statement, speaking on behalf of the entire WWE Universe. He called Ace "a giant toolbox." Much of the roster laughed as if Punk was the class clown in 10th grade English. Ace called Punk "a prankster," and sadi he'd be defending the WWE Championship against Mark Henry. "That's giving the people what they want," said Ace. He welcomed everyone to the new era and referred to it as "people power." All the heels in the room clapped.

-Raw Open.

-Fireworks, fireworks, and more fireworks kicked off the show. Cole called this a culmination of an exciting week in WWE. The Rock's music hit first, and he walked onto the stage. Almost thought they'd have Cena come out when Rock's music started, but that could happen next week too. Rock did lots of posing and posturing atop the ramp then made his way to the ring. Crowd was very receptive to him, as one would expect. Crowd had a couple chants going at once when the music stopped, then settled on "Boots to Asses." Rock started his promo but was interrupted by a "you still got it" chant. Rock talked about coming back to WWE 14 months ago and doing it all in that span, from birthday parties to history lessons, selling out arenas along the way. But it wasn't until last night when Rock stood before 78,000 at Sun Life Stadium, standing victorious, that Rock was able to stand before everyone tonight to say, "finally, the Rock has come back home." Rock said he had to thank John Cena, but apparently the crowd didn't see it the same way. After booing Cena's name, they chanted "Cena sucks." Rock said that Cena brought it to the Rock like never before. Rock said while in the STF last night, he had a JHC moment: "Jesus H. Christ get this guy off me." That actually led to a brief "JHC" chant.

Rock said it was an honor to compete with Cena in the biggest match of all-time. Polite applause there. Rock said the most important thing that happened last night is they made history for the fans. Rock thanked Cena's friends and family, but also, the people. Rock thanked the millions (and millions) of his fans. He talked about being cut from the Canadian Football League in 1995, saying you have to really suck to get cut from the CFL. And because of the fans, he stands before them as their People's Champion. Rock pronounced this just the beginning, which prompted the fans to chant "yes, yes, yes!" then "Thank you Rocky." Rock pointed out someone whistled to him and thanked them, then said it was a dude, "a John Cena fan." Rock said he wipes a monkey's ass with the word "impossible."

He asked if they wanted to hear Rock's vision and again they chanted a Daniel Bryan-style "yes." Rock said his vision is to walk down the aisle as WWE Champion. Big pop for that. Rock thanked Team Bring It and said that will come true one day, then finished with his usual flourish. Nice moment, good promo, and interesting tease.

-As Rock walked up the ramp, Michael Cole discussed the ramifications for John Cena. They showed a soundbite from his promo from last month where he said if he loses, he loses everything. They showed a graphic of Cena sitting on the ramp from last night. Apparently, he'll call out Rock tonight.

-Santino Marella came to the ring to defend his US Championship. The match is next.

[Commercial Break]

-Stills from Wrestlemania last night were shown as "Good Feeling" played in the background.

-Back from break, Vickie Guerrero came out and announced that one of her two clients would become United States Champion tonight. Swagger was out first, then Ziggler.

(1) Santino Marella vs. Jack Swagger vs. Dolph Ziggler – Triple Threat Match for the United States Championship
"Let's go Santino" chant. They get points for degree of difficulty there. Swagger and Ziggler took turns getting the best of Marella as Vickie looked pleased at ringside. Santino fought back against both men with rights and back-dropped Ziggler over the top and to the floor. Swagger ran over Santino with a shoulder tackle. They went to break at 1:17.

[Commercial Break]

Back from break at 4:49. Ziggler rubbed his foot in the face of Santino as Swagger strangely pushed the champ him while he was on his back. Side suplex on Ziggler, then a hip-toss for Swagger. Marella didn't even have time to salute before landing his headbutt. Cobra was ready to strike, but Ziggler slayed it with a neckbreaker. Swagger picked Santino up for a wheelbarrow and Ziggler gave him a fameasser which looked to almost break Santino in half. Ziggler went for a cover and Swagger broke it up, at least, I think he was supposed to. They argued and came to blows. Dropkick on Swagger by Ziggler, but he caught Ziggler's dropkick and catapulted him intot he corner. He dodged a Swagger charge and hit the Cobra for the win.

Winner: Marella, a 6:51. Another feel-good moment in a weekend full of them.

After the match, the heels cornered Santino, but Marella used a distraction to cause Ziggler and Swagger to look away. Marella ran up the ramp – and Brodus Clay emerged. Ziggler and Swagger regrouped on the ramp and Ziggler charged, only to be headbutted in the chest and take an amazing bump on the ramp. "Fuankasaurus" chant. Then the dancers came out and Clay's music played. All four of them danced. Marella's got some moves!

-Cole and Lawler talked on camera about hearing from Sheamus, the new World Champion, next.

[Commercial Break]

-Lord Tensai's music began to play. A Japanese man walked out (Sakamoto, from FCW), followed by Tensai, who reminded me of The Sultan.

(2) Lord Tensai vs. Alex Riley
Riley was currently in the ring. Cole acknowledged that Tensai is a former WWE Superstar who went to Japan and became a big star. And Tensai was shaved! The mask was taken off and Tensai had writing across his bald head down the front of his face. Crowd popped for the reveal. "A-Train" chant by the fans. Cole said the Japanese characters on Tensai's skull are warnings to other superstars. Tensai cornered Riley, then tossed him into the opposite buckle. Headbutts in the corner drove Riley to the mat. Tensai hooked Riley in a double-underhook, held him up, then slammed him on his back. Elbowdrop and another. Bodysplash followed. Hard elbows to the head of Miz. "Yes" chants with each one. "Daniel Bryan" chant as Tensai finished Riley with a Khali bomb. Riley was apparently hurt so Tensai was given the win. It's not like Riley was out cold or anything, so that was strange.

Winner: Tensai, at 2:48. Not as exciting as a Brodus Clay squash, that's for sure.

After the match, Tensai tossed powder into the air then applied the claw to Riley.

-CM Punk was walking backstage. He faces Mark Henry for the WWE Title next.

[Commercial Break]

-More Wrestlemania stills aired.

-The exterior of the American Airlines Arena was shown, as Cole said we've yet to hear from Cena. A short video aired with his quote, "no one will remember second place. That's why I need to win…" from his empty arena promo last month.

(2) CM Punk vs. Mark Henry – WWE Championship Match
Henry shoved Punk off on a lock-up. Punk kicked at Henry and landed two dropkicks, but swatted him away on a third. "That's all you got?" Henry shouted. Henry stomped on Punk's back and then stood on him, using the ropes for extra leverage. More "yes" chants as Punk made his comeback, but Henry clotheslined him down. "All day" he yelled. Cover for only one. He screamed that he owned Punk. Henry has the trash-talk turned up to ten tonight. Punk fought out of a bear-hug and elbowed away at Henry's head. DDT by Punk for two at 4:10. Running knee to the skull that the crowd anticipated, but Henry grabbed the bottom rope to break up the pin. Punk to the middle rope but Henry caught him and drove him into the corner. Henry went to the second rope but Punk knocked him down and peppered him with forearms. Running start, but Henry booted him down. Now "no" chants as Henry went to the second rope again, but missed a splash. Springboard by Punk but Henry clotheslined him down. They broke for break at 6:28.

[Commercial Break]

Back to the match at 9:20. Punk to the top, but Henry booted him in the mid-section on his way down. Nerve-hold by Henry, greeted by a "Daniel Bryan" chant. Henry missed a corner charge and Punk came back with kicks, punches and chops. Straight kick to the head knocked Henry to his back. Big pop for that and everyone rose to their feet when he went to the top rope. Savage elbow found the mark, but Punk couldn't make the cover. High knee in the corner by Punk. He appeased the crowd, who were chanting "one more time." But a bulldog attempt went nowhere, with Henry dumping Punk over the top and to ringside. Punk couldn't make it back in before the ten-count.

Winner: Henry, via count-out, at 12:56. Interesting finish but I can't be bothered to process it because the crowd reactions during this match were just so wild.

Henry, realizing he didn't win the title, got pissed and gave Punk the World's Strongest Slam on the ringside mat. Johnny Ace and David Otunga then walked out. Ace said he wants to ensure that the fans get more competitive matches in the future. He said he sees dark clouds in Punk's future…a natural disaster. An F5, perhaps? Chris Jericho then came from out of nowhere and said he and Punk need to celebrate with a drink. He reminded fans that Punk is straight edge. Jericho hilariously said he drinks on occasion but never in excess and he never drinks and drives. He promised to lead Punk down the lonely road of alcoholism just like Punk's father. Jericho then dumped a bottle of alcohol in Punk's face. He went to kick Punk but slipped in the alcohol and it looked more like a dropkick. He asked if Punk wanted another drink, so he got another bottle from where the ring announcers sit. No wonder Lilian screws up so often! Jericho told Punk not to let the alcohol go straight to his head…then he clobbered Punk in the head with the bottle, it breaking on impact. On replay, it looked like it broke before hitting Punk's head. Medics came out to check on Jericho as they faded to break.

[Commercial Break]

-They showed stills of Sheamus beating Daniel Bryan in 18 seconds last night.

-Sheamus was introduced to the live crowd. It didn't sound like he got booed as much as I expected when he came out. Before Sheamus could even get four words out, Alberto Del Rio's music played. Ricardo Rodriguez walked onto the stage and introduced Del Rio. I wonder if WWE booked on the fly Del Rio's interruption to be earlier than originally planned in Sheamus' promo as a response to the crowd cheering Bryan. Del Rio talked about Sheamus winning the World Title in record time. Loud "Daniel Bryan" chants as Del Rio said no one will remember Sheamus' win in a month, since he's the new challenger, one that doesn't hide behind a "chica." "Si, si, si" chants. Sheamus said it was great to see Del Rio since the people don't want to hear him talk, but rather, want to see him Brogue Kick someone in the face. He said he wanted to show them something they'd never forget. On Smackdown this week, Johnny Ace has granted Del Rio a match with Sheamus, and if he wins, he gets a future World Title shot. Del Rio's mic cut out, then it happened again. Rodriguez gave him a different mic and as he turned back around, Sheamus Brogue Kicked him.

As Sheamus celebrated, Daniel Bryan and AJ were shown watching on a monitor backstage. Josh Mathews walked up and asked how upset Bryan was. Bryan stared a hole right through Mathews. Mathews thanked Bryan for his time and sent it back to the announcers.

-Tonight, John Cena calls out The Rock.

-More stills from Wrestlemania, including the celebrities in the crowd.

[Commercial Break]

-Stills from Wrestlemania, from The Rock to Lilian Garcia to CM Punk to Brodus Clay to Hunter/Taker/HBK.

-Lawler thanked MGK featuring Ester Dean for "Invincible," one of the themes to Wrestlemania.

-Machine Gun Kelly was shown at ringside and Cole mentioned he was getting booed because he endorsed Cena at Mania.

(3) Cody Rhodes vs. Kofi Kingston
Rhodes got the best of Kingston early, but Kofi got his boots up on a charge. Springboard cross-body for two at just :29. Rhodes flipped out of a suplex and connected on the Disaster kick. Cody then appeared to slowly set up for Cross Rhodes, but Big Show's music played. He walked out with the IC Title over his shoulder. Show said he had something to show Rhodes from Mania, and he hopes he doesn't find it embarrassing. It was a riff on the Rhodes videos of Big Show's awful moments. This time it was Cody getting knocked out with one punch. Trouble in Paradise by Kofi. "I forgot the match was still going!" said King. Your color commentator, folks.

Winner: Kingston, at 1:46. I liked Show giving Cody a taste of his own medicine there.

-Last Monday, Cena again made a passionate case for why he had to win at Mania. He'll call out Rock tonight. Cole said friends have speculated Cena may retire.

[Commercial Break]

-Henry was backstage, throwing around luggage in anger. Abraham Washington walked in and Henry asked "AW" what he wanted. Washington said it's time for a change and it's time for some muscle with his hustle. Washington offered to represent Henry, then gave him his card and told him to think about it.

-The announcers discussed the End of an Era match. They also recapped some of the other matches.

-Eve walked out. "Hoski" chant greeted her. Eve said everyone wants to have their Wrestlemania moment, and last night, she got hers. She admitted how easy it was to manipulate Zack Ryder. "We want Ryder woo woo woo" chant. She said it was easy for her to manipulate any man except one…Johnny Ace. She said powerful people cannot be manipulated. She said if her actions helped Ace last night, then so be it. She said, "let's hear it for People Power." They didn't give her much, but she did okay there.

-They showed clips of Rock's speech from earlier tonight.

-Tonight, Cena calls out the Rock after being silent (even from Twitter!) all day.

[Commercial Break]

-Yes, even MORE stills from Wrestlemania.

(4) The Miz vs. Zack Ryder
Cole somehow compared Miz to Peyton Manning, coming from out of nowhere to bring Team Johnny to victory. During Ryder's entrance they showed a WWE Magazine feature on a Day in the Life of a Broski. As the match began, Lawler announced that Cena has arrived in the building. The men traded offense with Ryder really taking out his frustration on Miz. Big boot to the face by Miz. Rear chinlock by Miz. Ryder broke out and got his knees up on a charge by Miz. Face-buster by Ryder, then a running forearm in the corner. Broski boot was set up and Ryder connected. Cover got two at 2:17. Neckbreaker attempt but Ryder was thrown shoulder-first into the ring post. Skull Crushing Finale ended it.

Winner: Miz, at 2:54.

-Cena's locker room door was shown. He calls out Rock next. If he just arrived and no one had heard from him, how do the announcers know he'll call out the Rock?

[Commercial Break]

-The final set of still images from various Wrestlemania matches and moments were shown.

-Friday night on Smackdown, Randy Orton will face Kane in a Wrestlemania re-match. Also, Sheamus vs. Alberto Del Rio and if Del Rio wins, he gets a future World Title match.

-Serious John Cena came out. When his music died down, he took his hat off, scratched his head and looked around at the crowd booing him. "I never thought of losing," he opened. "But now that it's happened, the only thing to do is to do it right." He talked about the obligation he has to those who believe in him. He said everyone takes defeats in life, famous words from Muhammad Ali. He said he talked a lot on the Road to Wrestlemania. He refused to backtrack or make excuses, saying he meant every single thing he said. Cena said there was never a moment he thought he would lose because if you think like that then you've already lost. But nobody goes undefeated in life and a true champion retains their will to win even in the most disappointing of losses.

Cena said there was a lot of speculation about how he'd react to "all of this." "You're a loser" chant from the fans and Cena held the mic up for them. He said some wondered if this would be the day he finally lashed out at the WWE Universe. "Yes" chants. My oh my. Cena said that will not happen. He said he's a man, he was beaten, and he will own up and admit defeat. He thanked members of the WWE Universe, his family, and friends, and apologized if he let anyone down. He said the only thing he can do is wipe the slate clean, start over, and be the best he can be. Cena said he wanted to address the rumor that he's going to call out the Rock. He said he wasn't going to do that. He said they've been calling each other out for a year and last night, it was settled. Cena paused for a "we want Lesnar" chant. "An always interesting crowd at Monday Night Raw," he said. "I actually want the Rock." He invited the Rock to come back down to the ring. He said after all the two of them have been through, he has respect for the Rock. He considers him a champion, an inspiration and the greatest WWE superstar "in this industry." Cena asked for one more moment in the ring. He admitted the last year has been exhausting and sometimes, way over the line verbally. "We want Lesnar" again.

Cena said he understands the excitement in the air, but he put his heart and soul into last night and he came up short. WWE has just Tweeted a picture of Brock Lesnar, saying he just walked into the building. "Daniel Bryan" chant after Cena said he respects the Rock. Cena again offered Rock to come down so he could congratulate him on his victory. Brock Lesnar's old theme began playing and his TitanTron played. Lesnar then walked onto the stage to a monster pop. This is pretty awesome, I gotta say. After hanging out atop the ramp, he made his way to the ring. "Holy shit" chants before Lesnar's music stopped. He circled the ring, then entered. Cena applauded as he entered. Lesnar offered his hand, but he took it and gave Cena the F5. The stupid director had the camera on the fans as Lesnar pulled Cena in. Are you serious? They replayed that moment again. This is a nice way to soften the blow of Rock not being there in the near future. Lesnar posed as the show ended.


(edited by geemoney on 2.4.12 2314)

---

@gregmparks - live Tweeting of Raw and Impact, wrestling thoughts and other slices of life.
Promote this thread!
JustinShapiro
Scrapple
Moderator




Since: 12.12.01
From: Pittsburgh, PA

Since last post: 91 days
Last activity: 14 days

#2 Posted on | Instant Rating: 8.79
YESNAR
TheOldMan
Landjager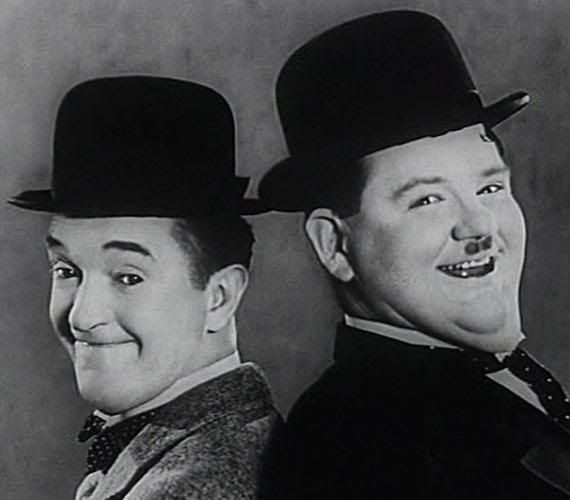 Since: 13.2.03
From: Chicago

Since last post: 1058 days
Last activity: 44 days

#3 Posted on | Instant Rating: 5.59
Well THAT booking decision is just looking better and better all the time, isn't it Vince?


---

Hokienautic
Lap cheong



Since: 2.1.02
From: Blacksburg VA

Since last post: 11 days
Last activity: 1 hour

#4 Posted on | Instant Rating: 5.70
Originally posted by TheOldMan

---

Well THAT booking decision is just looking better and better all the time, isn't it Vince?

---


Which one? The one that has fans chanting for him now more than ever?
SchippeWreck
Banger



Since: 26.3.03
From: Glendale, CA

Since last post: 272 days
Last activity: 128 days

#5 Posted on | Instant Rating: 7.84
Great show, unless you hate smarky crowds. Way to kill the drama of the final segment, dudes.


---

"It's magic! We don't need to explain it!"
El Nastio
Boudin blanc



Since: 14.1.02
From: Ottawa Ontario, by way of Walkerton

Since last post: 36 days
Last activity: 11 hours


ICQ:
#6 Posted on | Instant Rating: 3.41
Originally posted by SchippeWreck

---

Great show, unless you hate smarky crowds. Way to kill the drama of the final segment, dudes.

---


This crowd has joined MSG, Philly, Chicago, and Montreal within the Crowd Pantheon.
SKLOKAZOID
Lap cheong



Since: 20.3.02
From: California

Since last post: 20 days
Last activity: 46 min.

#7 Posted on | Instant Rating: 10.00
Lesnar-Cena was one of my favorite feuds from back when Brock was around, and not to mention, it was how the FU even came about in Cena's arsenal. Can't wait to see how the dynamic is with Cena now being a superman himself and coming off the biggest loss of his career.

Doesn't look like they're quite going for the heel turn here, and I wonder how this will play in front of a different crowd.
LakeEffect
Loukanika



Since: 7.3.12
From: I-43 Corridor

Since last post: 2039 days
Last activity: 2039 days

#8 Posted on | Instant Rating: 0.48
Lesnar does not save how weak this show was. It started off with a 15 minute promo and ended with Brock and Cena. As I type this, I am listening to a podcast where the two hosts are having a lovefest over the ending. I just don't see the big deal about Lesnar's return. Maybe I am wrong.
BigDaddyLoco
Scrapple



Since: 2.1.02

Since last post: 12 days
Last activity: 8 days

#9 Posted on | Instant Rating: 5.13
Shows with moments like this one had make all the crappy shows seem worth it.

The crowd didn't make the show, but they took it to that whole other level.

The whole Mark Henry/ CM Punk match was fantastic and then to top it off Jericho pulls the old fashioned alcohol dick move.

John Cena you just became heel Bret Hart. Cena deserved to eat an F5 for going on and on about being a good guy. Lesnar did kind of look like he was in Shane Douglas shape though.

Plus we get Funkasaurus stepping up and ATrain squashing the crappiest worker on the roster.

Where was this crowd for Mania?
JustinShapiro
Scrapple
Moderator




Since: 12.12.01
From: Pittsburgh, PA

Since last post: 91 days
Last activity: 14 days

#10 Posted on | Instant Rating: 8.79
Originally posted by BigDaddyLoco

---

Where was this crowd for Mania?

---


I think the roof makes all the difference.

Brock took Lord Tensai's spot!

One of the great Raws and great crowds of all time.
Spiraling_Shape
Lap cheong



Since: 2.1.02
From: PA

Since last post: 24 days
Last activity: 4 hours

#11 Posted on | Instant Rating: 6.39
Hottest crowd...ever?

Seriously, I'm sure most of them were at Mania too but the energy carrying over from last night...wow.

"YES!" "SI!" ...amazing.

Also that Punk/Henry match was pretty outstanding.

And I thought Johnny's comment about natural disasters coming to Punk was a reference to the F-5...

Albert really got a whole chunk of Japanese text tattooed over his face? Really?

Annnd here comes the pain! Take *that*, NCAA Finals!


---

"Ice cream bars! Ice cream bars!" - RAW crowd, Boston, 7/11/11
TheOldMan
Landjager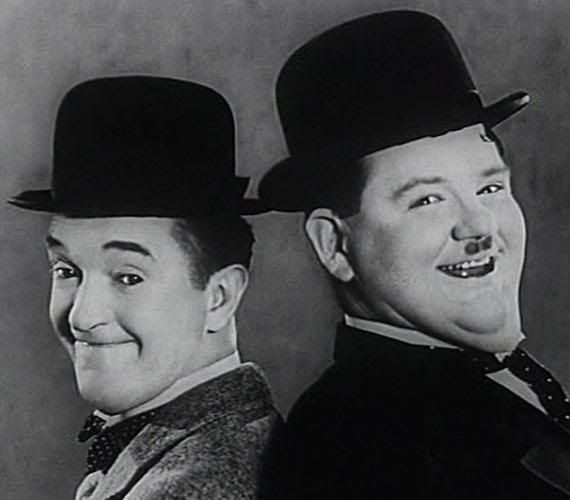 Since: 13.2.03
From: Chicago

Since last post: 1058 days
Last activity: 44 days

#12 Posted on | Instant Rating: 5.59
Originally posted by Hokienautic

---

Originally posted by TheOldMan

---

Well THAT booking decision is just looking better and better all the time, isn't it Vince?

---



Which one? The one that has fans chanting for him now more than ever?

---


The one that has fans chanting YES! YES! YES! all over his flagship program (which was fun, but sort of crossed the line into annoying "What?" territory at times). The one that has the company's absolute best fans, the ones who shell out to come to WM from overseas, who sound rather pissed that they didn't get an actual Daniel Bryan match. I sure hope they have the decency to send Bryan out for a post-show dark match.

Maybe they also noticed that ADR appears to be getting slotted to take on Sheamus next before any mention of a rematch clause (and poor Sheamus tonight, talk about your no-win situation). I don't know if a 10-minute curtain jerker would have changed anything for the international crowd, but it sounds like Vince was the only guy that didn't figure out that 18 seconds was a bad idea last night.

Also, too: whelp, here comes the pain!

I can't be the only one who said that.
WWWYKI


---

Scottyflamingo
Bratwurst



Since: 23.6.10
From: Auburn, AL

Since last post: 1677 days
Last activity: 1406 days

#13 Posted on | Instant Rating: 2.43
-The best crowd I've seen in ages. Not sure WHY they love Bryan so much (I love him too, but he doesn't seem the type that the masses would latch onto). There were like 100 YES signs at Mania, so it wasn't just this crowd.

-Rock proves why he is so much better than anyone they've got. He doesn't need a writer's hand up his ass working him like a puppet. Great bit with the dance..."Thanks for whistting...that was a man...oh, he's a Cena fan."

-I don't blame the crowd for spoiling Lesnar. Cena should have had the sense to cut that off and not pause.

-Am I the only one that thought Brock looked like crap? Way out of shape. Still think this isn't a good idea with Brock's health issues and the fact that he was destroyed in his last 2 UFC matches. As obsessed as Vince is about guys from other companies, you'd think he'd be against Brock destroying his bread and butter.


Excalibur05
Knackwurst



Since: 19.1.02
From: Minnesota

Since last post: 687 days
Last activity: 555 days

#14 Posted on | Instant Rating: 10.00
The alternating "YES!" "NO!" chants during Punk/Henry were fantastic. The crowd really made the show tonight, and everything was booked pretty well except for poor Sheamus. Lots of fun.

After the show they apparently did a dark match where Bryan lost to Sheamus, but got on the mic afterwards and said that the crowd convinced WWE to make a "YES" T-shirt, so I guess it's nice to know they're still listening to the crowd when it comes to merchandising!


---

For NFL Power Rankings, My Blog and More, check out Hock Show Dot Com (hockshow.com)
El Nastio
Boudin blanc



Since: 14.1.02
From: Ottawa Ontario, by way of Walkerton

Since last post: 36 days
Last activity: 11 hours


ICQ:
#15 Posted on | Instant Rating: 3.41
This isn't the first crowd that has gotten on board with the "YES!" bandwagon (apparently a week or two ago, the crowd was chanting "YES!" every time Bryan did a move), but it's the most vocal. Throw in some Daniel Bryan chants, and I like the odds of him sticking around the main event scene. And I know it's only one crowd, but could "YES!" be the new "WHAT?"

Man, this crowd. THIS CROWD. This crowd and Mark Henry. Equal levels of awesome. Could Henry make A.W. awesome by proxy? I vote yes, because Mark Henry right now is back to being THE MAN.

All in all, two of my three favorite wrestlers are doing well. Poor Ryder
Originally posted by Excalibur05

---

After the show they apparently did a dark match where Bryan lost to Sheamus, but got on the mic afterwards and said that the crowd convinced WWE to make a "YES" T-shirt, so I guess it's nice to know they're still listening to the crowd when it comes to merchandising!

---


FOR REAL?!?!

(edited by El Nastio on 2.4.12 2351)
CxMorgado
Boudin rouge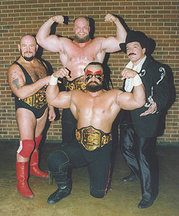 Since: 21.1.02
From: Boston MA is the rippen'ist town...

Since last post: 757 days
Last activity: 659 days

#16 Posted on | Instant Rating: 2.70
YES is the new WHAT. Fun as it occasionally was on this show, I really am gonna need a lot more convincing that it's anything more than that.

When did Kevin Steen shave?

I kid, I kid. Brock showing up made me giddy as all hell.

Tensai's debut was just that: a debut. Neither good nor bad.

Poor Jericho. First he slips, than the bottle clearly breaks before making contact.

Fun but weak RAW, largely due to the creative YES variations.



(edited by CxMorgado on 2.4.12 2351)

---
http://wrestling.insidepulse.com/​author/​christophermorgado/​
www.comicnoize.com
CRZ
Big Brother
Administrator



Since: 9.12.01
From: ミネアポリス

Since last post: 3 days
Last activity: 2 days


ICQ:
#17 Posted on | Instant Rating: 9.39










(edited by CRZ on 2.4.12 2258)

---

Scottyflamingo
Bratwurst



Since: 23.6.10
From: Auburn, AL

Since last post: 1677 days
Last activity: 1406 days

#18 Posted on | Instant Rating: 2.43
And if you want Henry to have a black manager, get Prince F'n Nana.
CruelAngel777
Sujuk



Since: 7.4.02

Since last post: 563 days
Last activity: 546 days

#19 Posted on | Instant Rating: 9.00
Forget it Vince, this is Daniel Bryan town.

I'm predicting it here. The Daniel Bryan "Yes! Yes!" chants will be the new Stone Cold "What?" chants. Get ready to be annoyed by them five years from now.

The Cena heel turn is RIGHT! THERE! I believe for the longest time the WWE didn't turn Cena as they had no face to match his strong crowd reaction and sell as much merchandise. After "The Summer of Punk", the return of The Rock, and now Brock Lesnar's return fans seem to have been consistently anti-Cena for months since last years Wrestlemania. I've been noticing way less Cena gear being worn by people on TV recently than say a few years ago where kids were decked out in orange and blue "Never Give Up" attire.

What was weird was after Cena finally becomes full-fledged-post-Attitude Era Thuganomics Cena and was becoming interesting again, we got whiny, pandering, defeated Cena we saw after last year's Survivor Series. The spineless Fruity Pebbles Cena that thinks everything is great despite losing one of the most important matches of his career. The one that the fans knew he couldn't lose. All the fire he showed last week about how important winning against Rock was, and tonight he's all crestfallen "C'mon Florida, I just want to see my buddy". Fuck Me Creative.

If Creative thinks Brock is going to be the heel in the feud with Cena they all need to be checked for a violation of The Wellness Policy.

I missed Lord Tensai's re-debut, but it sounds like it was on a bad night. What with former Paul Heyman monster stablemate and more dominant alpha male Lesnar returning.

More importantly than all that, overall Raw summed up one word........repeatedly.....
YES! YES! YES! YES!

thecubsfan
Scrapple
Moderator



Since: 10.12.01
From: Aurora, IL

Since last post: 3 days
Last activity: 17 hours

#20 Posted on | Instant Rating: 9.24
Cole losing it when he recognized the "Si Si Si Si" chant was the best part.

Would the fans be chanting "Yes" so much if Bryan had lost in 12 minute match? There was a metric ton of Yes signs in front of the camera on Sunday and they were doing the chant already, but the flash knockout turned it into the new cause célèbre of the weekend. (Poor Ryder.) I'm not sure this is a good thing for him in the long run. (Poor Ryder.)

I thought the crowd was far more anti-Sheamus than geemoney did. They set him up to get the big new champion pop when it had little chance of happening.

Are all the MMA fighters going to tweet about how Brock proved something about their sport if/when he beats Cena? I hope so!

Abe Washington Enterprises looks like Mark Henry and maybe Drew based on last week? He could use someone who could get him a win.

(edited by thecubsfan on 2.4.12 2303)

---

thecubsfan.com - luchablog
Pages: 1 2 3 4 5 Next