geemoney
Scrapple



Since: 26.1.03
From: Naples, FL

Since last post: 14 days
Last activity: 9 hours

#1 Posted on | Instant Rating: 7.75
TONIGHT: CM Punk is still WWE Champion after Elimination Chamber, but he didn't beat Chris Jericho (who is cleared to compete tonight) to do it. No doubt Jericho will have something to say about that. Plus, what will John Laurinaitis' next step be in his attempts to take over Smackdown? Now that Kane is presumably in John Cena's rear-view mirror, will the hype for his match with Rock kick into high gear tonight? Also, Undertaker has a message for Triple H. Word is, another Hall-of-Famer will be announced too.


-WWE Open.

-A video package aired on the Cena-Kane angle from last week. Getting some weird audio skipping here…not sure if it's on their end or mine.

-Eve was making small talk with the Bellas backstage. They asked Eve how Zack was doing, and she laughed. She said they were never friends, that she was just using him because now everyone is talking about her. She said Ryder never got to first base with her and he wouldn't even know what to do with a woman. Eve said she has the big fish now – John Cena. She said she's going to use him too and she told the Bellas to film her on her camera walking into Cena's locker room to apologize. Unfortunately, Eve turned right around into Cena (in those moments that only happen on TV). Cena took off his hat, scratched his head, and walked away. Eve looked to be on the verge of crying as they cut to the…

-Raw Open.

-Fireworks shot off inside the arena in Minneapolis as Michael Cole and Jerry Lawler intro'd the show.

-John Cena's music hit and he came out. Cena ran to the ring, then they showed stills of Cena giving Kane the AA off the top of the ambulance last night. Before Cena could say anything, Eve walked to the ring with a mic asking for the fans to give her a minute. Eve said she needed to explain. She insisted what he heard was taken out of context. She got into the ring and asked her to speak up. Cena volunteered to fill the fans in on the cliff-notes version of what happened backstage. He said she'd been sipping the skank juice, and wanted to use her assets to her advantage. Cena said because of her, he lost a Broski for a Hoski. "Hoski" chant, and Cena interrupted Eve to acknowledge the chants. Cena told Eve to hold out for his Wrestlemania opponent. He said she's disingenuous, self-centered and will use anyone to get what they want. He said they're both "scandalous bitches" then did that stupid mugging to the camera.

Eve was so emotional she fell to her knees. Cena checked on her and Eve basically threw herself at him. Cena put his hands in the air and tried to extricate himself until, hilariously, refs had to come pull Eve off. Cena said he's disease-free and would like to stay that way. Cena left and Eve continued to cry in the ring as what I presume is a medic and a few refs helped her to her feet. "Hoski" chants from the Target Center fans. "We want Ryder" chant as she was escorted from the ring and taken backstage. The announcers laid out to end the segment. Well, trying to keep Cena face against a heel Diva is something they haven't tried yet.

-An Undertaker video aired on his desire to fight Triple H.

[Commercial Break]

-Daniel Bryan takes on CM Punk tomorrow night on a live Super Smackdown.

(1) Sheamus vs. Mark Henry
John Laurinaitis is allowing Henry to work Raw despite Teddy Long suspending him from Smackdown. Henry clubbed Sheamus in the corner to start. Clothesline by Henry, but a short-arm clothesline missed and Sheamus went after Henry's knee. Sheamus to the top, and he connected on the diving shoulder tackle. Henry fired back after kicking out of a pin, and splashed Sheamus on a corner charge. Sheamus turned things around and kicked away at Henry in the corner. The ref had to restrain Sheamus. Sheamus missed a Brogue Kick and Henry splashed him in the corner again. World's Strongest Slam, but Sheamus got out the back when Henry put him up. Henry then turned around into a Brogue Kick for the win.

Winner: Sheamus, at 3:13. Seems kind of strange to have Sheamus beat a former dominator like Henry so quickly, but Henry has been inactive for a few weeks and getting Sheamus over is a priority now.

-Johnny Ace was backstage talking to David Otunga, saying people are talking about him, not the Chamber matches or the Ambulance Match. Teddy Long walked in and Ace told him to make himself at home. Long said he wouldn't be hanging with them if he were at home. Ace said it wasn't his idea to take over Smackdown…it was Otunga's. But it also wasn't his idea for Alberto Del Rio, Christian, and Mark Henry to throw support his way last night. Long said he thinks one person should be in charge of Raw and Smackdown. He said the fans should decide. They chanted "Teddy." Ace said he's only concerned about what the Board of Directors thinks. He noted he's taller than Long, but Long said they can stack manure pretty high.

Ace said Long may have presented Henry vs. Sheamus here tonight (I thought Ace OK'd that?), but he's going to one-up Long by making a ten-man Battle Royal with the winner facing CM Punk at Wrestlemania. Santino JUST won a Battle Royal on Smackdown…does Ace REALLY think a Battle Royal is the best way to find a title challenger on the biggest show of the year? Long said he'd put five guys from Smackdown in the Battle Royal while Ace chose five from Raw. Otunga questioned what Long was saying, but Long said he's saying anyone from Smackdown is better than Otunga. Ace said Otunga would face any Smackdown wrestler that Long chooses. Long then insulted Otunga's bowtie, saying he look's like Pee Wee Herman's Fairy Godmama.

-Undertaker is in the arena tonight to address Triple H.

[Commercial Break]

(2) R-Truth & Kofi Kingston vs. Primo & Epico
Truth was selling the effects of the Chamber match last night. Kofi was, too (or he got burned by his pyro). High energy opening from Truth until the champs made a blind tag. Cole said the ten men who didn't win the Chamber matches last night will be in the Battle Royal tonight. A cheap-shot to Kofi led to Truth taking over and tagging Kingston. Kofi connected on his pet moves against Primo. Rosa Mendes got on the apron and Epico tried to interfere, and did so successfully. Truth took him out though as Primo set up for the Backstabber. Counter by Kofi led to Trouble in Paradise for the win.

Winners: Truth and Kingston, at 2:23. There are worse possibilities for tag title challengers than Kofi and Truth.

- Tonight, a #1 Contender's Battle Royal will decide CM Punk's Wrestlemania opponent.

- Also tonight, another announcement for the Hall of Fame Class of 2012. It's next.

[Commercial Break]

-As the Minneapolis skyline was shown, Cole ran down the list of famous wrestlers from Minnesota, then threw it to a video package of the newest inductee into the Hall-of-Fame: Ron Simmons. Yup, his "damn" catchphrase got a lot of play.

-Cole and Lawler talked about how things didn't go as Chris Jericho planned last night. They showed Jericho getting kicked out of the Chamber in slow motion.

-Jericho was backstage with Josh Mathews. Mathews said Jericho wasn't "technically" eliminated, and Jericho said what happened last night was a travesty. He said Punk cheap-shotted him, causing him to wake up in the trainer's room. He said he was never eliminated from the Chamber, and what kind of man is CM Punk to allow a victory like that to stand? Jericho said he's the best in the world at everything he does. He said tonight is the end of the world as we know it, and everyone in the battle royal will understand what he's saying and Punk will know it to be true. Nice promo.

[Commercial Break]

-Flo Rida's "Wild Ones" is one of the official Wrestlemania theme songs.

(3) David Otunga vs. Ezekiel Jackson
Ace accompanied Otunga to ringside. Long came to the ring with Jackson. "This is going to be fun to watch!" said Lawler, sarcastically I assume. First cover was by Otunga after a clothesline, getting a two-count. Otunga stayed on Jackson, locking him in a rear chinlock :51 into the match. Cole claimed Otunga is 20-0 in law cases. Jackson fought back and clotheslined Otunga a few times in the corner. Otunga side-stepped Jackson and gave him his spinebuster finisher for the win.

Winner: Otunga, at 1:38. Continuing the set-up for what I assume will be Team Long vs. Team Ace at some point.

-Cole and Lawler talked about the Triple H-Undertaker situation, then sent it to a clip of last week's segment with HBK and Hunter.

-A camera followed Undertaker's feet as he walked backstage. He's out next.

[Commercial Break]

-Wrestlemania…41 days away.

-The bell tolled to signal the Undertaker's return. Taker walked out with the hood from his costume (no sleeves) over his head. "Taker" chants from the faithful. He said for nearly a year, every passing moment of every passing day, he's lived the memory of the beating he took at the hands of Triple H last year. He said it's been a living hell, a hell of uncertainty. He said he challenged Hunter for one more match at Wrestlemania to end the uncertainty forever. Fans began to chant "what." He said he never expected the answer he got. Taker said the choice was not Hunter's to make. He reiterated Hunter's point, that they're the last of a kind. Taker said the suits and the corporate liabilities are just layers to cover up who Hunter really is. He said Hunter can't lie to himself about this. He demanded Triple H come and look him in the eyes. He said "this thing" is bigger than both of them – it's the apocalypse. Hunter's music hit and he walked out.

Hunter talked about Taker looking him in the eye a few weeks ago, but Taker yelled for him to shut up. He said it's pitiful the excuses Hunter comes up with to not do this. Trips said he understands how bad Taker wants this. Sounded a little sexual in that exchange there, but maybe it's just me. Trips said they are the end of an era but their fate is to make sure they carry on. Taker's fate is what it's always been: to be the leader, to carry the torch for the next generation. Hunter said extinguishing the flame would be bad for business. "Hey businessman," Taker called. He asked if it's bad for business if he's gone, or is it bad for business that Triple H will be gone. Hunter replied that it's just plain bad for business. Trips said he's never been more certain of anything, and if Taker looks inside himself, he may find he's certain too. Hunter said Taker isn't asking for redemption, salvation or a shot at vengeance: He's asking for an end. Hunter said to be Taker, he has to finish him, and deep down inside, it's what Taker wants. Trips said he's not going to do it. Taker told him to put whatever spin on it he wants, but when he looks in the mirror, all he'll see is a coward.

Hunter went from being about to leave the ring to pacing around inside it. Hunter got in Taker's face and said he's sick to death of this coward thing. He then calmed down before saying something he might regret. "You're a coward" chant, I think, from the fans. Hunter said he sees what Taker is trying to do, but it's not going to work. He apologized and said the answer is no. Triple H left the ring and began walking to the back as Taker said he just figured something out. He said Hunter knows he can't do what HBK can't do…because he knows Shawn was always better than him. That was it: Hunter took of the suit jacket, unbuttoned his shirt and walked briskly to the ring. Hunter said this has nothing to do with that – Shawn couldn't get the job done and he knows he can. He can finish it, and Taker knows it. "Prove it" chant from the fans. Hunter said the layers are gone and he's standing before Taker, looking him in the eye, more certain than he ever has been before. Hunter said if Taker wants an end, he's got it.

Trips said if they do this, they go all the way. Again, sounded sexual. He said no uncertainty and no excuses. The streak ends, the era ends. Hunter said if they do this, it'll be under one condition: Hell in a Cell. Taker left the ring as Metallica's "The Memory Remains" played. He got to the stage and looked back toward the ring. He then continued to head to the back. Crowd helped make that segment – they at it all up and reacted to everything.

[Commercial Break]

-Daniel Bryan came out for his match. Cole confirmed Triple H vs. Taker at Hell in a Cell at Wrestlemania. Bryan got the stick and said the fans in Minneapolis consider him a role model and he talked about beating five guys in the Chamber last night. He did his "yes!" routine, then Santino's music played.

(4) Daniel Bryan vs. Santino Marella
Lawler said everybody in the WWE Universe thought Marella would pull it off last night. Uh…what? Marella got a few spots in and rolled Bryan up for two. He took out the Cobra, but couldn't get it on before Bryan hooked him in the LeBell Lock. Marella tried to make it to the Cobra but couldn't and was forced to tap.

Winner: Bryan, at :56. Figured this would be a spot for a Divas match after that last segment.

-Still to come, a 10-man #1 Contender's Battle Royal to find out who will face CM Punk at Wrestlemania.

-Plus, John Cena returns and will address the WWE Universe RE: The Rock.

[Commercial Break]

(5) Kelly Kelly & Aksana vs. The Bella Twins
Kelly and Aksana both used their boot to choke one of the Bellas in the corner. It didn't have much effect as Aksana was brought down on the back of her head, then a Mr. Perfect neck snap. Aksana fired back with kicks, to which the director used a wide shot. Terrible elbowdrop for a one-count. Aksana was thrown into the rope as the twins did the switch. Face-buster on Aksana for the win.

Winners: The Bellas, at 1:17. Why would the ref leave trying to get one of the Bellas out of the ring to do the same to Kelly? Why am I putting this much thought into the finish of a Divas match?

-Battle Royal. Tonight.

-John Cena was walking backstage. He'll come out next to address the Rock.

[Commercial Break]

-Cena was already in the ring, saying before the skankapotamus interrupted him, he was there to talk about the Rock. Cena needs to learn about the laws of diminishing returns with his skank references. He dropped that Rock will be there next week. "Rocky" chant. He said he used to love the Rock, but now he's a disciple of Team Film It. He cracked about Rock's entourage, including guys who write jokes for him and personal security. Cena said he respects some of the work Rock has done, like being a box office draw, and making people think he has a mangina. Cena said he does have a beef, the same one he's had for seven years. Rock said next week he'll have the crowd in the palm of his hand, then he'll kick it back to Hollywood. Cena made jokes about his movies and said the thing that allows him to sleep at night is that he showed up and never left. But Dwayne, the first time he got a taste of the bright lights, he high-tailed it out. And a year ago, he came back, never to leave again, only to leave again. He said the only reason he came back was to plug Fast Five and launch his Twitter account. Cena said on April 1st, he's fighting for everybody behind the curtain who always wanted to be a wrestler. Cena said he's looking forward to April 9th, when he's on Raw and Rock is on a movie set. Cena said Rock will have to kill him to beat him. "I'll see you next week, movie star." Cena did a great job, but the content was iffy. I guess if you're WWE, you're WWE for life and can't go anywhere lest you be seen as a traitor. Seemed like WWE and Vince McMahon put their insecurities out into the light again here.

-The battle royal is next.

[Commercial Break]

-CM Punk was introduced to the live crowd. He had his announcer jacket on! Punk did join the commentators, and immediately ribbed Cole for his constant Twitter acknowledgements.

-Introductions began for the Battle Royal. Big Show was first, followed by Cody Rhodes, R-Truth, Dolph Ziggler w/Vickie Guerrero, Wade Barrett, Great Khali, The Miz, Kofi Kingston (during which Punk said Jericho should be docked a day's pay for napping on the job last night), Santino Marella, and Chris Jericho.

(6) 10-Man Battle Royal to Determine #1 Contender for WWE Championship and CM Punk's Opponent for Wrestlemania
Ziggler had I believe a t-shirt sticking out of the back of his tights. The wrestlers teamed up to go after Khali and Show to eliminate them. Eight men tossed Khali at :55, with just Show not aiding in the effort. They cut to break at 1:09.

[Commercial Break]

Back at 4:02, with Punk interrupting Cole's attempt to bring it back from break. Kingston tried to pull Miz out and the two men ended up on the apron. Miz appeared to dump Kingston back into the ring. More apron teases from Rhodes and Ziggler. Jericho tried to push Ziggler off as Show and Barrett went at it. Rhodes and Barrett both grabbed a hock and tried to throw out Show. Miz held on after almost getting tossed by Truth. He was thrown back to the apron by Kingston and Truth, then they double dropkicked him out at 6:19. Everybody just seemed to be laying or standing around the ring. Double chokeslam by Show on Truth and Kingston. And now we know why everyone was standing around as everybody got to hit their finishers at the top of the hour. Except Santino, but Marella dumped Barrett at 7:15, then Truth at 7:21. Show tossed Ziggler onto Truth and Barrett at 7:39, and Ziggler's head bounced off the announce table. Barrett seemed to be in legit pain at ringside, not moving his arm and swearing loudly. After a replay, Barrett pounded on the ringside mats in anger too. The announcers said doctors were tending to Ziggler and Barrett. Kofi out at 8:58, thanks to Jericho. Down to Jericho, Rhodes, Show and Marella. Lawler suggested Barrett has a broken arm and they brought a stretcher out for him. Punk said one of the EMT's looks like Rock 'n Roll Buck Zumhofe. Santino pulled out the Cobra and hit Jericho with it, but Cody clotheslined Santino out at 10:48. He yelled that Santino's 15 minutes are up. Rhodes and Jericho tried to suplex Show, but Show double suplexed them. Cody was tossed at 11:35 via Show. Two left now. Show palmed Rhodes back onto the apron, then he tossed him aside. Show got Jericho up for the chokeslam, but Jericho grabbed him in a choke. To the apron he went, and Rhodes helped get Show out of the ring.

Winner: Jericho, at 12:17.

Punk entered the ring and faced off with Jericho. Light "CM Punk" chant. Punk extended his hand, but Jericho backed away rather than shake it. Punk celebrated, I guess his announcing, as Jericho left the ring. Jericho went around the announce table and stared at Punk as Punk celebrated.



---

@gregmparks - live Tweeting of Raw and Impact, wrestling thoughts and other slices of life.
Promote this thread!
It's False
Scrapple



Since: 20.6.02
From: I am the Tag Team Champions!

Since last post: 364 days
Last activity: 158 days

#2 Posted on | Instant Rating: 6.30
Originally posted by geemoney

---

Cena told Eve to hold out for his Wrestlemania opponent. He said she's disingenuous, self-centered and will use anyone to get what they want. He said they're both "scandalous bitches" then did that stupid mugging to the camera.

---

You said it right here! This was such a great series of lines and Cena just completely ruined it with his cutesy mugging that makes people want to punch him in the face.

So now that Kofi's usefulness as a singles wrestler is finished again and R-Truth is running in circles, it's time for AIR TRUTH!

If Ezekiel Jackson is jobbing clean to wrestling juggernaut David Otunga, then he's clearly well on his way to Future Endeavored Land.

Aksana's elbowdrop is, without hyperbole, the single-worst wrestling move I've ever seen.

Cena's second promo on Rock. Where has THIS John Cena been hiding for the last seven years and can we get more of him, please?

Ok, they need to do something useful with Santino fast. He's hitting his peak right now as a face. And nice of them to actually remember he's a former Intercontinental Champion. No joke, I think that's the first time someone's brought that up in years.

After a great showing last night, that injury has "Happy Trails" written all over it for Wade Barrett. What a shame. He was on a real hot streak and deserved a Wrestlemania payday. If it turns out that Ziggler's also injured, then Big Show will have legit injured Randy Orton, Wade Barrett, and Dolph Ziggler in the span of 8 days! Yikes!

The moral of the story here is DON'T book battle royales when you already HAVE an angle readily available to put Jericho in the title match!

And of course, HELL IN A CELL! I had to check my calendar and make sure it wasn't October.

(edited by It's False on 20.2.12 2032)
---
shawnpatrick
Kishke



Since: 31.7.07
From: Leesville SC

Since last post: 2498 days
Last activity: 2380 days

#3 Posted on | Instant Rating: 1.81
Tough crowd tonight, they were actually mocking the Undertaker during a promo. And wow, two pretty apparent bad injuries took the rest of the steam out of the crowd, and understandably so, Big Show threw Dolph Ziggler way further then anyone expected.
RecklessEric
Head cheese



Since: 23.1.02
From: Maine

Since last post: 451 days
Last activity: 451 days

#4 Posted on | Instant Rating: 5.01
A few random thoughts

-Hey, you suckers that paid for Royal Rumble. Guess what? The winner of this random 10 man battle royal main events Wrestlemania!

-Oof. Barret. Man, what terrible luck. Show stood there for a long time figuring out what went wrong with that. Answer: everything.

-John Cena seems to be breaking through the *fifth* wall with that promo. Very nice.

-Chris Jericho is channeling some serious Benoit 2004 Royal Rumble against Big Show.

-Daniel Bryan's "Yes!" is going to find it's way to be my text message alert tone.

-Hell in the Cell? Wow, didn't see it coming.


---

2009-10 Fantasy Football Champion (Wienerville Sloppy Seconds)




2009-10 Fantasy Football Champion (Wienerville War Room)




Dead Last (Wiener Bowl III)
hansen9j
Andouille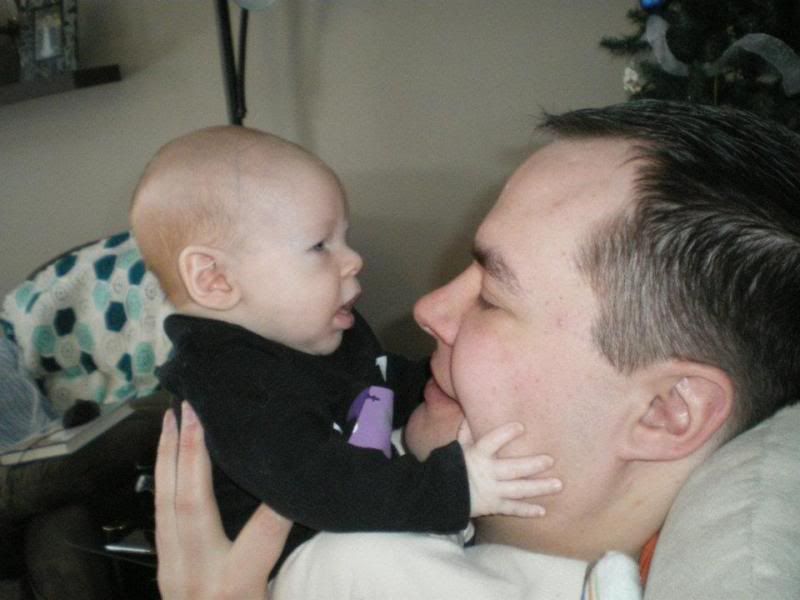 Since: 7.11.02
From: Riderville, SK

Since last post: 5 days
Last activity: 1 day

#5 Posted on | Instant Rating: 8.59
Holy crap the battle royal was the end of Reservoir Dogs. I'm amazed that everyone was fine after the Elimination Chamber, but having a three foot drop-off with no steel grate causes mass destruction and chaos. The MITB is going to be comprised of Tyler Reks, Ricardo Rodriguez, and the cute Uso.

(edited by hansen9j on 20.2.12 2231)

---

The Big Bossman raised the briefcase.

Go Pack Go! Owner of one (1) share.
Let's Go Riders! Owner of one (1) share.
Spiraling_Shape
Bierwurst



Since: 2.1.02
From: PA

Since last post: 10 days
Last activity: 22 hours

#6 Posted on | Instant Rating: 6.19
I couldn't see it myself, but folks on Twitter are saying you could see Wade break his arm and Jericho asking the refs what happened to him. Oof... Ziggler definitely flew too far and smacked pretty badly off that table.

Speaking of the main event, did no one explicitly say that this was everyone from the Elimination Chamber matches? At least giving them a legit reason to be in such a #1 contender Battle Royal, as opposed to the usual Let's-Throw-Everyone-Out-There type match. It would've built a bit more credibility in.

How long are we going to wait to see Taker's hairdo?

Punk sang the old Lite Brite commercial jingle!

The less said about Eve's heel turn, the better... Was Kane even mentioned, aside from a brief picture of Cena's win Sunday night? Once the Hashtag Hoeski talk ended, the fired up, Boston-accented-up second promo was way better.


---

"Ice cream bars! Ice cream bars!" - RAW crowd, Boston, 7/11/11
John Orquiola
Scrapple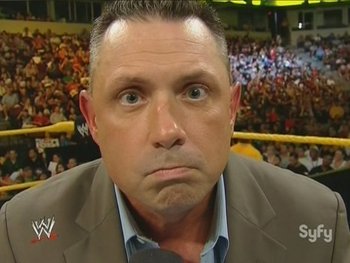 Since: 28.2.02
From: Boston

Since last post: 1725 days
Last activity: 1725 days

#7 Posted on | Instant Rating: 6.25
Guys keep getting hurt. Looks like Wade Barrett could have broken his arm. Dolph Ziggler looks like he could have broken his neck landing on the table. Kofi nearly landed on Vicki when he was launched off the top rope by Jericho.

Cena basically told the WWE Universe that his movies 12 Rounds and Reunion suck and his movies aren't as good as The Rock's. Embrace the hate of WWE Films starring John Cena. Then he lays back in on his tired old line of "I'm here! I'm present!" because Perfect Attendance is the fifth greatest virtue of the Cenation besides Hustle, Loyalty, Respect, and Rising Above Hate. Except he pretty much declared his hatred for The Rock. But he did so in a entertainingly disrespectful fashion.

But screw all that. All I want to talk about, really, is Eve. We saw a whole new Eve tonight and man, is she something. Either Eve has been concealing severe emotional issues for years or she calculatedly decided to become a manipulative succubus and then in record time revealed herself to be the dumbest villainess ever. Without an ounce of subtlety she laid out her plan to seduce Cena while Cena was right there, and then flung herself at him to try to get another kiss like she has magic kisses or Poison Ivy pheromones in her lipstick. I mean, wow. That was some amazing bungling; in the kayfabe sense by Eve the dumb ass character, and by Creative in making Eve not just an idiot, but emotionally unbalanced and desperate. It was pretty spectacular, and I use that word in the pejorative sense.

And as a result of her tag team partner going bonzo batshit crazy, Kelly Kelly got stuck tagging with Aksana.

Here's Eve bailing out of the arena during the show:



#HOESKI

@MichaelCole
I want to apologize for messing up @TrueKofi Kingston's name tonight. So here goes: Sorry you aren't more memorable, Kofi. #Raw

LOL Cole

(edited by John Orquiola on 20.2.12 2036)
---

@CMPunk
"@ZackRyder: @CMPunk She played me bro" I got your back.
geemoney
Scrapple



Since: 26.1.03
From: Naples, FL

Since last post: 14 days
Last activity: 9 hours

#8 Posted on | Instant Rating: 7.75
Originally posted by Spiraling_Shape

---



Speaking of the main event, did no one explicitly say that this was everyone from the Elimination Chamber matches?


---


The announcers did.


---

@gregmparks - live Tweeting of Raw and Impact, wrestling thoughts and other slices of life.
BigDaddyLoco
Scrapple



Since: 2.1.02

Since last post: 123 days
Last activity: 122 days

#9 Posted on | Instant Rating: 7.47
I don't like how Raw started. I don't like when wrestling goes into woman hating to bail itself out of the corners it paints it's self into. John Cena acts like some prick at a bar, and gets more cheers for it than anything he's done in a long time. There should be a better way to handle that angle.

You are a dick if you what the Undertaker. I'm looking forward to HITC. That Metallica song is a weak music choice.

Train wreck ending. I didn't pay close enough attention to Barrett's fall to see what went wrong, but it sucked the wind out of what they were doing ... and they still kept throwing people out in that direction.
It's False
Scrapple



Since: 20.6.02
From: I am the Tag Team Champions!

Since last post: 364 days
Last activity: 158 days

#10 Posted on | Instant Rating: 6.30
Meltzer has an injury report up and it's potentially worse than anyone thought:


---

Wade Barrett suffered a serious arm injury catching Dolph Ziggler who was thrown over the top rope by Big Show during the main event Battle Royal on Raw.

You could see Barrett holding his right arm and furious immediately knowing he suffered a serious injury. An "X" was signaled and doctors rushed to the scene as the match went on. Making it worse, is that when Santino Marella was thrown over the top, he landed on Barrett's possibly broken arm. Ziggler was also hurt when his shoulder and arm crashed on the table and R-Truth needed help going to the back.

Kofi Kington was probably not hurt but when he was thrown out he had to change his trajectory to avoid Vickie Guerrero and had an ugly crash into the boards.

Cody Rhodes, who came into the match hurt from last night with a right thigh or hamstring injury, was limping badly and was hurt worse when he did a Disaster kick and the leg gave out. However he got up and had several more spots to do including play a hand in helping eliminate Show which allowed Jericho to win the match.

---


So Barrett's looks long-term injured for sure, Ziggler and Rhodes are probably hurt for a while, and Kofi and Truth sustained at least some minor damage. I can't remember the last time this company's had so many injury problems all at the same time.

This also begs the question, why would Rhodes be so sloppy as to throw out Santino into the middle of an EMT scene?

(edited by It's False on 20.2.12 2049)
---
El Nastio
Banger



Since: 14.1.02
From: Ottawa Ontario, by way of Walkerton

Since last post: 10 days
Last activity: 10 days


ICQ:
#11 Posted on | Instant Rating: 3.44
Wow....that's a lot of injuries. Hell of a thing is, that's a pretty standard spot (big dude throwing someone over the top rope). Maybe next time they won't do it by the announce table. I also noticed that Santino landed on someone's arm, I was hoping it wasn't Barrett's but I guess it was.

On the plus side, Triple H & The Undertaker killed it again. Daniel Bryan continues to get great heat, and I look forward to the promos between Jericho and Punk.
thecubsfan
Scrapple
Moderator



Since: 10.12.01
From: Aurora, IL

Since last post: 1 day
Last activity: 12 hours

#12 Posted on | Instant Rating: 9.24
John Cena, Be A STAR.


---

thecubsfan.com - luchablog
shawnpatrick
Kishke



Since: 31.7.07
From: Leesville SC

Since last post: 2498 days
Last activity: 2380 days

#13 Posted on | Instant Rating: 1.81
Dolph is fine, he wrestled the dark match after Raw went off the air in a title match against CM Punk. So Dolph had two shots of headlining Wrestlemania. Oh well, glad he appears to be okay.
Spaceman Spiff
Knackwurst



Since: 2.1.02
From: Philly Suburbs

Since last post: 183 days
Last activity: 7 hours

#14 Posted on | Instant Rating: 7.29
Crowd WHAT-ing Taker was great. His promo was pretty boring, so whatev.

Apparently, Ziggler worked the post-show dark match, so it looks like he'll be OK.


---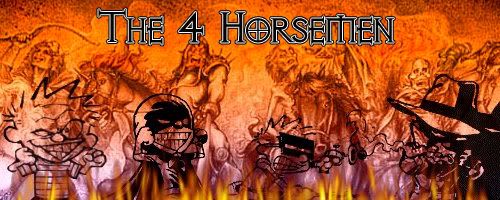 MUTigermask
Boudin rouge



Since: 8.10.03
From: Columbia MO

Since last post: 2084 days
Last activity: 1235 days

#15 Posted on | Instant Rating: 5.00
Originally posted by shawnpatrick

---

Dolph is fine, he wrestled the dark match after Raw went off the air in a title match against CM Punk. So Dolph had two shots of headlining Wrestlemania. Oh well, glad he appears to be okay.

---


I figured Dolph was fine when he did that awesome cartoonish slide down the announce table with his face after the bump.
CruelAngel777
Sujuk



Since: 7.4.02

Since last post: 956 days
Last activity: 938 days

#16 Posted on
Undertaker and Triple H has become my least anticipated 'Mania match mainly based on these half hour long promos they've been doing recently. THAT.......TOOK.....(stare, attempt to walk out of ring then walk back into ring, stare)...FOREVER.

"Too many limes. Too many Limes" sign. I just got that joke. I thought it was some Irish stereotype reference.

Punk (accompanied by announcer jacket) making a Mike Adamle reference when Michael Cole does his trademark botching of someones name friggin' blew my mind. Why hasn' Lawler or JR ever called Cole on that? He's been doing it as long as I can remember.

Thanks boring ass Big Show for possibly injuring two superstars right before Wrestlemania. It's not like there were plans to use them soon or anything.

I'm with It's False. Cena I totally missed you since you disappeared after feuding with Edge back in 2006. Thuganomics tweener Cena is soooo much more fun than fruity pebbles ultimate babyface Cena. I remember why I use to like him so much.

I guess his second promo felt a bit like MacMahon still having sour grapes with Rock running to Hollywood. From a story standpoint however didn't Rock come back to mainly host Wrestlemania and blast John Cena (and launch a Twitter)? Then when WM came up a year ago an unprovoked Rock attacked him from behind. Dwayne shows up only a few times and embarasses him each time then disappears for months again mocking him in complete safety while Cena has to deal with antagonizing fans, B movie antics from Kane, the Summer of Punk, and Piper bitch slapping him?

I can't believe I'm siding with Cena for once.

Still pissed at The Big Clumsy at the end of the day.
JustinShapiro
Scrapple
Moderator




Since: 12.12.01
From: Pittsburgh, PA

Since last post: 325 days
Last activity: 158 days

#17 Posted on | Instant Rating: 8.79
Undertaker and Triple H was freaking phenomenal. Real emotion, the highest stakes, great acting from Triple H, crowd completely on the hook. Never saw HIAC coming -- so it'll now be the first HIAC that matters in four years. And it also means they can not only involve Michaels in this, but have Foley do interviews. This is gonna be great. Get on board.

That was also John Cena's first great interview in, god, literally years. Both segments show what pro wrestling can accomplish when you, of all things, treat winning and losing as important and treat your opponent as someone you want to fight.

Poor Wade. That Santino fall onto the arm was so ridiculous it was like something that would happen to Wile E. Coyote or Zack Ryder. This has gotta suck that much more for him if my theory was right and they were setting up him and Cody to go against Show and Shaq (which would figure that Barrett was supposed to help Cody pull Show out of the battle royal).


Originally posted by John O

---

All I want to talk about, really, is Eve. We saw a whole new Eve tonight and man, is she something.

---


I THOUGHT EVE WAS AMAZING. We never knew, we never knew. We should've seen it coming when she never showed a discernible personality trait beyond buttshaking for four years. Eve Torres is a psychopath. Of all the people Kane was trying to teach, she was the one who embraced the hate. Eve was such a terrifically awful person that the crowd supported John Cena over her. Ryder vs. Eve pointsatsign, the 5th of our main events.

I truly believe in my heart that this Laurinatis/Teddy thing will lead to Drew McIntyre picking up a big win for Theodore R. in the hour of his deepest need. It is gonna be genuinely heartwarming.

Not that I wanted him to cut his recuperation short AGAIN, but Mark Henry can wrestle tonight but he couldn't work the PPV?

An Adam Scott/Henry Pollard impersonator in a Party Down uniform with a sign that says ARE WE HAVING FUN YET is perhaps the thing I'd least expected to ever seen on Raw.

Bellas get a win for some steam because Kharma's coming back to lay them out next week?


Originally posted by It's False

---

AIR TRUTH

---


I had "R-Boom." High five.

(edited by JustinShapiro on 21.2.12 0036)
CRZ
Big Brother
Administrator



Since: 9.12.01
From: ミネアポリス

Since last post: 9 days
Last activity: 23 hours


ICQ:
#18 Posted on | Instant Rating: 9.39
Originally posted by JustinShapiro

---

Undertaker and Triple H was freaking phenomenal. Real emotion, the highest stakes, great acting from Triple H, crowd on the hook.

---
The crowd that was giving "What?" to Undertaker - UNDERTAKER?

I kinda thought Kofi was supposed to STOP on the steps for an "amazing," "both feet not touchin' the floor" non-elimination, except he slipped?/kept going and crashed and burned out on the floor a bit too close to Vickie for comfort.

Anyhow, the injury bullet may have been dodged. New from WOFFO:
Originally posted by - well, on WOFFO (f4wonline.com)

---

It appears the only serious injury out of Raw tonight was Wade Barrett, who it is now believed suffered a dislocated elbow. Barrett was taken to a Minneapolis hospital after the match.

---
---

Matches
Haggis



Since: 23.9.03
From: Cleveland

Since last post: 2458 days
Last activity: 2360 days

#19 Posted on
Undertaking flubbing a couple lines didn't set a great stage, but the "Whats" were uncalled for. The best part (aside from the spontaneous "prove it" chant[1])was Taker returning HHH's condescending pat on the shoulder from a few weeks ago. Good times but I don't know if it was made obvious enough.

I can't BELIEVE they opened the show with Eve. Hopefully she's done now. She's terrible in so many ways.

Tough to see Barrett go out like that. The barrage derailed for quite some time and he just wasn't over enough to make a real impact if/when he returns. Is there a timetable for Del Rio's return? The dearth of talent on SD is only becoming more prominent.

Hate him or hate him, it's hard to argue with Cena As Face when he has such good ammunition to work with. McMahon sour grapes or not, in strictly wrestling terms, it's easy to see why Cena by rights should be the crowd favorite in this match. The Rock, for all he gave the older fans of the attitude era, has repeatedly chosen to deprive those same fans of his undeniable greatness as a wrestler/sports entertainer and instead gives the world his mediocrity[2] as a movie star. It's like.. well this is a very old reference but it's like if Jim Brown came around once every couple years saying he should start at running back for Cleveland, and Leroy Kelly going, "WTF, am I not a Hall of Famer too, here?"

[1] Spontaneous chants rule, in my book. Far more than the repetitive crap live audiences love to put forth and Cena begs to hear every goddamn time a tiny section of the crowd wants to chant something.

[2] Okay, mediocre might be harsh as he does continue to get work and is unquestionably a charismatic presence on screen. But he's still appearing in mediocre dreck for the most part. He's been in 4 "fresh" films on Rotten Tomatoes and freaking "Fast Five" is the only movie he's been in that's rated higher than a 7 on imdb. Like I said, mediocre.

(edited by Matches on 21.2.12 0045)
DJ FrostyFreeze
Scrapple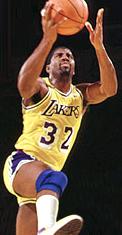 Since: 2.1.02
From: Hawthorne, CA

Since last post: 430 days
Last activity: 23 days

#20 Posted on | Instant Rating: 6.96

Originally posted by WOFFO (f4wonline.com)

---

It appears the only serious injury out of Raw tonight was Wade Barrett, who it is now believed suffered a dislocated elbow.

---
Sounds about right. I re-watched his landing a few times in slo-mo and it looks like he starts grimacing as soon as he catches Dolph but BEFORE they all fell on the floor. And his actual landing on the floor didnt look bad at all. I thought maybe he jammed something when he caught Dolph and it looks like I was right (for once!!!!).


---

Pages: 1 2 3 4 5 6 Next