BigDaddyLoco
Scrapple



Since: 2.1.02

Since last post: 23 days
Last activity: 22 days

#1 Posted on
I hate reading in progress threads after the fact so...


Stone Cold is *fired*... again.

Triple H fights a guy that The Rock sorta put over, but this isn't 98 and this isn't the same H or Taka.

Triple H is now looking to syphon heat off of Jericho?

J.R. gets *mad* that they *fired* Stone Cold for *medical reasons*. Jeez lets just cripple the guy.

The Main Event wrestling match is a bunch of guys that *couldn't make the cut* for WrestleMania.

The Rock appericiation is next...

...and there he is Bill Goldberg.

I don't know. He sounded better on the stick but I wasn't really feelin' it. It's been a long time. Will he thrive like Hogan or kind of sputter like Steiner? Are they still piping in chants with his music? It kinda sounded that way as the show went off the air




(edited by BigDaddyLoco on 31.3.03 2319)

---
Promote this thread!
Texas Kelly
Lap cheong



Since: 3.1.02
From: FOREST HILLS CONTROLS THE UNIVERSE

Since last post: 230 days
Last activity: 48 days


ICQ:
#2 Posted on
Those chants sounded completely legit to me, BDL...


---
He's the King of the World... & You Just Live in It, Junior!

SAVE US, TOMMY DREAMER!!!
Evil Antler God
Potato korv



Since: 10.1.02

Since last post: 4245 days
Last activity: 2371 days

#3 Posted on
Same.


---
Anybody can kick people's asses. But it takes a true monster to kick people's asses AND breastfeed at the same time
- Excalibur05
OlFuzzyBastard
Knackwurst



Since: 28.4.02
From: Pittsburgh, PA

Since last post: 370 days
Last activity: 346 days

#4 Posted on
I'm no Goldberg fan - but those were definitely real. They wouldn't have piped them into the middle of Rocky's interview like that to spoil the suprise for the eight people who didn't figure it out if it was fake.


---
"Like an Iraqi soldier dressed in civilian clothes, Fox News has crept in under the false cover of objectivity to unleash a blitzkrieg of bias so right wing that channel-surfers often mistake it for a eugenics infomercial. The only nod at an actual exchange of ideas is Hannity bitch-slapping the hapless Colmes while slobbering permaguest Bill Bennett slowly undoes his belt buckle in anticipation of giving that liberal fucker his final comeuppance. It's enough to scare the teeth right out of Ann Coulter's vagina"
---Mr. Cranky Reviews The War Coverage
Jackson
Sujuk



Since: 4.1.02

Since last post: 3295 days
Last activity: 2821 days

#5 Posted on | Instant Rating: 2.10
Can Goldberg say ANYTHING besides "You're NEXT!"? He said The Rock wanted to know who was next. Sounded like the dude was trying to retire to me. I mean even if you can't cut a promo at least try to listen to the other guys promo.


---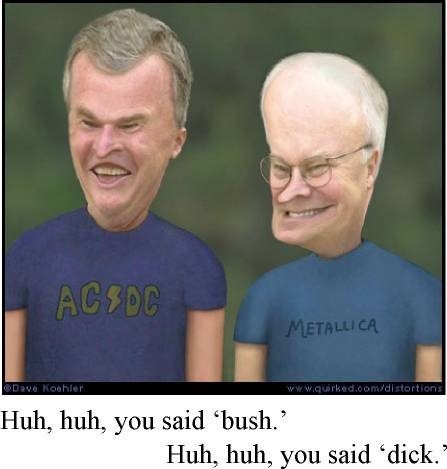 shea
Bockwurst



Since: 1.2.02
From: Brooklyn NY

Since last post: 5305 days
Last activity: 5191 days

#6 Posted on | Instant Rating: 4.74
Goldberg acted WAY too studied-"cool" and full of himself.

In fact, the guy looked like he won't even play the "Goldberg character" any more, e.g. the bug-eyed crazy-look-with-Gene-Simmons-tongue that kinda was his trademark. (which was pretty much the only move he did in a wrestling ring that didn't injure someone)
Torchslasher
Knackwurst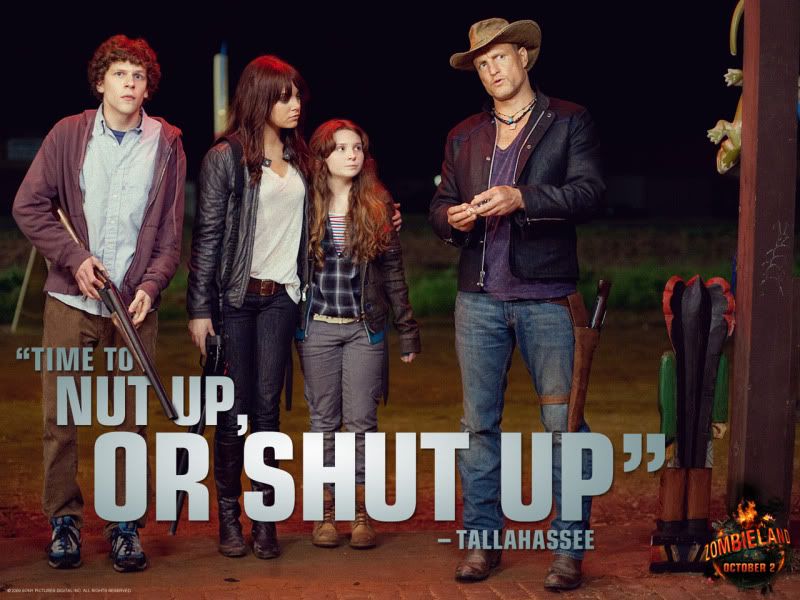 Since: 17.1.02
From: New F'n Jersey

Since last post: 70 days
Last activity: 69 days

#7 Posted on | Instant Rating: 6.44
Funny, I thought that they definitely piped in the chant the first time (during the Rock interview before the music started blaring). When Goldberg came out, I thought that the chants were real, but at the very end the piped in chant came strong again.

That's not to say that I wasn't marking out...and I don't even really like Goldberg. I just want Raw to be a fun, entertaining show again and it might just to be on its way.

HHH gave tons of offense to Hurricane. Just admit it.


---

The Hurricane main eventing a Raw show? See, the WWE is listening to the 'Net. Well, they're listening to me anyways. Look for the next push to go to Molly.
BigDaddyLoco
Scrapple



Since: 2.1.02

Since last post: 23 days
Last activity: 22 days

#8 Posted on
I know the original chants were legit. The ones at the end of the show sounded suspisous.



---

"You're NEXT!"? He said The Rock wanted to know who was next.

---


I thought he was actually pretty good at saying his line this time around though. I really wasn't expecting Shakespere out of him. It'll be interesting to see how they go about getting him over if he can't talk.


---
dskillz
Landjager



Since: 2.1.02
From: Houston Texas

Since last post: 4505 days
Last activity: 4210 days

#9 Posted on
It was about 38793847294 times better than DDP's debut. I marked out. I think the chants were real. It was pretty obvious what was going to happen by Rock's speech.


---

January 4th 1999 - The day WCW injected itself with 10 gallons of Liquid Anthrax...AKA...The day Hogan "Defeated" Nash to win the WCW title in front of 40,000.
Santa Sangre
Bockwurst



Since: 21.6.02
From: Germany

Since last post: 634 days
Last activity: 634 days

#10 Posted on
BDL said-



---

It'll be interesting to see how they go about getting him over if he can't talk

---


Maybe he could destroy a car with his bare hands.

Maybe not.

Really though, it's a good thing that Goldberg is pulling Rock first instead of HHH. Rock is going to build Goldberg up better then he's ever been. Goldberg should just keep his mouth shut at all times. Let Rock do all the talking and take some pre ppv beatdowns like a champ. Then it's on to Backlash. Spear, Jackhammer, 1 2 3. Rock leaves for good this time(hah) and we're left for another year with someone to step into the great one's footsteps. Is Goldberg capable of this? I think so. If he's put over by the right people coughHHHcough he could be special. I for one would like to see Goldberg go over HHH and start a long fued with Jericho. The likelihood of that happening is about the same as my D-rays making the play-offs, but a man can dream can't he?


(edited by Santa Sangre on 1.4.03 0023)

---

The Lighning made the playoffs!!!!!!!!!!!
drjayphd
Scrapple
Moderator



Since: 22.4.02
From: Outside of Boston

Since last post: 35 days
Last activity: 3 hours


ICQ:
#11 Posted on
I dunno what show BDL watched...

* Austin fired... so? They did a nice job playing up his history with Bischoff (the FedEx line).
* HHH siphoning heat off of Jericho? PLEASE explain how that's the case, and not simply EXTENDING TWO FEUDS.
* JR doesn't really have any credibility with me, and I just try to block out Lawler, so I guess they're just a hearty "meh".

Okay, bitching done, now for my thoughts.

* Is HHH starting to turn the corner and go about getting his heat back the way he should? I liked the HHH/Hurricane match.
* Can we declare Rosey a lost cause? Didn't like him since I saw him... nice spots every now and then, but he can't put together a coherent match.
* Main event was good... looks like Bubba Ray's starting to like the Administration thingy.
* Jericho/Booker seemed to be way too short, but for a good reason.
* Ric Flair still Fucking Owns. PLEASE keep letting him bring the superdick heel antics.


---

Today's Out-Of-Context Quote, Courtesy of Bullitt:

"NOTHING'S funnier than midget porn."
Lexus
Andouille



Since: 2.1.02
From: Stafford, VA

Since last post: 7 days
Last activity: 7 days

#12 Posted on
The coyote goes...One problem with Raw that has been consistent; guys worried about losing their jobs. Austin has been fired, and the Dudley's are worried about their jobs, meanwhile, they could just hop over to Smackdown!.

Wait a minute, I have a funny feeling about those Smackdown spoilers.


---

I own a Gamecube, and I own Eternal Darkness.
Mr Heel II
Lap cheong



Since: 25.2.02

Since last post: 77 days
Last activity: 13 days

#13 Posted on
I just returned from Key Arena and can absolutely assure you...none of the Goldberg chants were piped in. They were very real, both during Rock's promo and at the end, as well as when each teaser promo ran during the show (which the TV audience wouldn't hear, of course). I was completely blown away by it.

Best site of the night was OFF the air. While the Goldberg teaser ran the first time, HHH was still standing in the center of the ring which was fully lit. He watched the promo on the Titan tron...then flipped the bird. That got a great crowd reaction.

It was an excellent show to be at. The crowd was alive all night. Everybody around us were using the "Dude...We're GONNA win" line whenever they could. That was hysterical. The crowd was totally into the HHH/Hurricane match. And, at least live, a Steiner squash match is a heck of a lot of fun.

(edited by Mr Heel II on 1.4.03 0008)
---

this post brought to you by the wholesome goodness of deep fried clam strips
Selfloathing
Cotto



Since: 28.3.02
From: America, land of freedom.

Since last post: 5249 days
Last activity: 5248 days

#14 Posted on
Hahaha, holy shit! Rock's sell of the spear was GREAT. Like he got shot in the gut by a cannon packed with rabid rats.


---

Visit my livejournal.
Big Bad
Scrapple



Since: 4.1.02
From: Dorchester, Ontario

Since last post: 3 days
Last activity: 1 day

#15 Posted on | Instant Rating: 5.54
---

Maybe he could destroy a car with his bare hands.

---


Or have Sid's car destroyed! Hooray!

Seriously, I have no hopes for Bill Goldberg. WWE has screwed up 90% of their storylines in the last two years, so why should this one be any different? Goldberg is just one more guy that they should've signed during the original WCW invasion.

Flair's theft of the Hurricane's mask was hilarious, but why wasn't it TRIPLE H doing it? Shouldn't it be HHH trying to get the heel heat by doing the petty dick maneuvers, or is that beneath the "I'm the Game and I'm the toughest man alive" character? Geez, the crowd was even chanting 'Flair Sucks' during the match.

My prediction for Backlash.....Triple H/Chris Jericho vs. the Dudes with Attitudes. Booker will probably be shunted down the card to wrestle Flair. Sigh.



---

"I have no intention of uttering my last words on the stage. Room service and a couple of depraved young women will do me quite nicely for an exit."-- Peter O'Toole

"I'm gonna rip the eyes out of your head, and piss down your dead skull!"
-- Jack Nicholson, in A Few Good Men


whatever
Bierwurst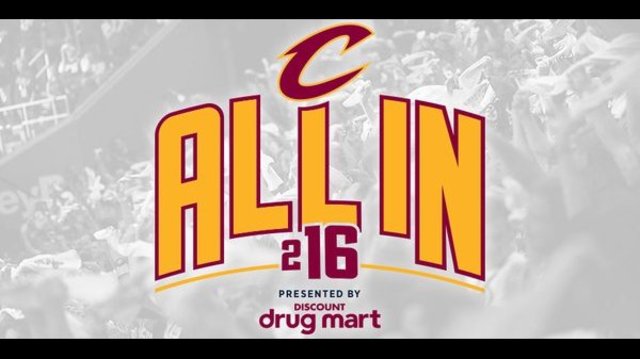 Since: 12.2.02
From: Cleveland, Ohio

Since last post: 40 days
Last activity: 8 hours

#16 Posted on
Impressions:

Oooookay, I thought WM was supposed to be the blowoff point for major feuds, and the following night was the "reset" period to transition into the "new year" for WWE. That is why I was rather upset when I read about the Booker T and Jericho outcomes - because I thought "Well, that's it, on to new feuds". So for what it's worth, I am quite glad to see that their feuds are continuing because (personally speaking of course), the guys I want to see put over may yet get put over. However, it bothers me that the planning is so poor that their feuds could not have culminated at WM and really given Booker and Jericho some much needed boost in popularity on the large stage.

The tag-team match was quite cool, I thought. Some quite good storytelling, and I was impressed with the job done by all involved. Also quite glad I didn't pay $45 to watch WM last night, since they gave this away for free.

As for Goldberg, when he came out, I actually found myself transforming into Mark Markeson, the markingest mark who ever marked a mark. Hey, I remember the high point of his run in WCW, and I enjoyed the monster. Rock made him look like a million bucks. I am really looking forward to seeing a fresh start to the Goldberg phenomenon, and clearly there are a lot of other people (listen to the areana!) who feel the same. As usual, I am willing to give some leeway to the writing staff and hope for the best because I truly enjoy seeing these guys perform.


---

I drove the Hummer. Sorry 'bout that.
ScreamingHeadGuy
Frankfurter



Since: 1.2.02
From: Appleton, WI

Since last post: 2054 days
Last activity: 2054 days

#17 Posted on
...and a Fashion Report, too!

Holy FOOTAGE!, Batman.

KickWhamStunner, in a black "Stone Cold/Bullet Proof" tshirt, jean shorts, and knee braces, blabs. JR and King go crazy 'cuz HE LOST last night. Bisch, in his deasd cow jacket and blue jeans, has paper. (Why beep Bisch, but let JR say "bastard"? I mean, they DO say "ass".) Aw crap, now Austin's gonna be on Smackdown!

Thhhor, in red IronCross undies, wearing the Heavyweight Title, with Whoo!, vs. Hurricane, in mask and cape. Oh, man, Flair is EVIL! Okay match.

Rob was obviously smokin' the ol' Peace Pipe when he signed THAT contract.

That "WWE Unlimited" figure commerical is funny!

SPP, in Chainmail, +1 vs. Cruiserweights and black "Freakzilla" tshirt and trunks, vsl Harvard, in red "H"-crest undies with little lightning bolts and clear face guard. Call the frickin' match, guys. Steiner nearly kills the man. Okay match.

JR, in black hat and King, in vertical black/white stripes, talk. Damnit, JR, get the frick over it! And why don't they beep him when he says "bitch"?

Dudleys (with Uncle Eric watching) hold a two-man soliloquy. Chief, plainly and clearly, explains his diabolical plot.

Samoan Jobber (doesn't even get an entrance), with Rico, vs. Maven, in black "M" full-cuts. Bad match.

Jericho, in blue/black "Jericho" coat and blue silhoutte truns and black boots (hey, he shaved his beard!) vs. Booker, in white hot-crotch, flamin' "BookerT" undies, with his topknot. Damnit, JR, get over it! And Fuck You, Lawler. No contest. And WHY are Jericho and HHH working together? HBK, in "HBK" shirt makes the save, meaning he gets his ass kicked, too.

Jeff, in white, with glow-in-the-dark facial and arm paint (who couldn't bother to help-out HBK last segment) vs. Stevie, in pink "SR" full-cuts, with Jezebel. Stevie looks kinda funny in his second-hand paint job. Puppies shows up. Okay match.

Test and Goldie share a locker room. Stacie shows up and hilarity ensues.

Rock wanders around. "Stella! Hey, Stella!"

Um, am I one of those "Everybody" who wants to see Goldberg? Please say it ain't so.

Kane, in straps 'n spandes, and RVD, in yellow "RVD" singlet, vs. Dudleys, in "3D" tshirts, vs. Chief, in black "Chief" undies" and Lance, in red undies, both wearing the Tag Team Titles. Good match, mostly based on the dramatic story.

Rock, in black leather getout, comes out. I fall asleep sometime during this segment and wake up to realize that that chick put fish in her enemy's food (or something like that) on CSI.

Overall: Man, I swear that JR and King are bad, bad announcers. If they can't bother to call a match, they should be replaced with someone who won't obsess over (pick one) Austin or female anatomy. Excepting those two, it was an entertaining show.


---
Fashion Reporter Extraordinare

Do you know where your Chainmail, +1 vs. Cruiserweights is?
CANADIAN BULLDOG
Andouille



Since: 5.3.03
From: TORONTO

Since last post: 1851 days
Last activity: 1850 days


ICQ:
#18 Posted on
Was it just me, or was last night the first time that Scott Steiner was used well since he arrived in the WWE? It was a short squash match against a JTTS and I think legitimately made Steiner look like a badass. I don't know where they can go with him from here, but I really dug the way they were using him last night.


---

"Triple H, The Rock says they didn't keep you at the bottom of the barrel just because you wanted to say goodbye to your roody poo friends in Madison Square Garden. No! The Rock says, they kept you at the bottom of the barrel because you absolutely suck."
cringe
Cotto



Since: 17.6.02
From: Whitehouse Station, NJ

Since last post: 773 days
Last activity: 8 hours

#19 Posted on
Lame Idea time:

Who can see this as a Invasion from within:

WWE stars allied under Stone Cold, and WCW stars allied under Bischoff?

Though where would this leave tweeners like Diesel-Nash?
CANADIAN BULLDOG
Andouille



Since: 5.3.03
From: TORONTO

Since last post: 1851 days
Last activity: 1850 days


ICQ:
#20 Posted on
I've been thinking about that one for a while. On one side, you have the WCW folks (Bischoff, Nash, Steiner, Goldberg, Storm, Booker.... uh, Hurricane) on RAW; hell, they already have the WCW belt on that show! And then there's Austin, Angle, Brock, etc. on the WWE show on Thursdays.
It's just as good as anything else they could come up with nowadays...


---

"Triple H, The Rock says they didn't keep you at the bottom of the barrel just because you wanted to say goodbye to your roody poo friends in Madison Square Garden. No! The Rock says, they kept you at the bottom of the barrel because you absolutely suck."
Pages: 1 2 Next