BenoitFan7
Chorizo



Since: 7.1.02

Since last post: 5938 days
Last activity: 5913 days

#1 Posted on
WELLLLLLLLLLLLLLLLLLLLLL, it's the big review.

Kane p. Big Show. Very good, fun, big guys' match. Kane POWERSLAMMED Show (sorta), which was cool. Kane got chokeslammed but kicked out, then fought back to a chokeslam of his own for three.

Acolytes jump in Ric Flair's stuff about Vince bringing in the NWO. Bradshaw pretty much repeats what everyone on the internet has said about Hogan and Nash.

Rob Van Dam vs. William Regal: Ends with a DQ on Regal for kicking RVD in the Van Nads. As Regal leaves, RVD jumps him but the Dudleys run in for a save. Edge runs out and they fight the heels off for a bit. RVD with a springboard splash on Regal, Edge with a somersault plancha on the Duds. Heels fight back though and leave the faces laying.

Goldust cuts one of his fog-heavy promos warning someone from his past to 'watch out because the she-man is comin'.

DDP & Godfather vs. Lance Storm & Christian: DDP p. Storm w/ Diamond Cutter. Pretty decent, Godfather was looking better than he was pre-injury, even spending most of the match in the ring until the hot tag out to DDP. We'll see how Godfather does in future matches though, maybe it was just his opponents.

Flair comes down and shows a video montage of WWF past and present. Sammartino, Superstar Graham, Backlund, Andre, Hogan, Savage, Warrior, DiBiase, Snuka, Orton, Snuka takes a coconut to the cranium from Piper, Koko, Honky, Davey Boy, Bret, Owen, Michaels, Roberts, Goldust, Diesel, Razor, Hall on Nitro (Bischoff thus makes his Raw debut! ...sorta) etc. I think they shoulda left Koko out though. Vince comes out, Flair cuts a good promo asking what he has to do to get Vince to keep the NWO from coming in. Vince says he has to sell him back his half of the company then leaves.

Maven vs. Chris Jericho: Maven got the upper hand early with an attack from behind. Jericho fought back and tore the top turnbuckle pad off, then went for Walls but Maven "spun out" supposedly, flipping Jericho over. Maven teased putting Walls on Jericho but instead hit the slingshot into the exposed turnbuckle. Jericho eventually came back and got the tap out with the Walls. UT came out and Jericho took a seat to do commentary. UT clobbered Maven for a bit, tossed him to the outside and did a spot where he positioned the top of the folded chair on Maven's throat and then pushed Maven's head down onto it. Match was passable, nothing great of course. I won't sugar coat anything - Maven sucks right now and the only reason he's out here is because of his Tough Enough exposure (duh). But if I must make the reach to find a way to compliment him... well, he's much better than David Flair and Erik Watts when they started out. And the way he was booked covers up much of his greenishness.

After the break, UT cuts a promo and scares off the Coach. Evil, indeed.

Stephanie wants to accompany HHH for his match against the T, but H refuses her. Stephanie always manages to cut in on other people's lines at least once per promo.

Jazz hears moaning and groaning coming from a dressing room and walks in on Billy and Chuck pre-match-stretching one another. "Hey Billy, let's do our groins!" "That's a great idea." You know, homoerotic/whatever gimmicks are always sickeningly amusing if done right.

Jazz & Chuck & Billy vs. APA & Trish: Back-and-forth until peir six, Trish attacks Chuck in the corner until he counters the corner punch with a power bomb for the pin. Afterwards Chuck wipes himself off in disgust after having been confounded by a female's touch. Not a terrible match, and the ending made its shortness logical...

Triple H vs. Booker T: This was a dream match of mine when Booker won his first World Title. I'd like to see it with H the heel and T the face. Here it was alright, building up to Christian running out to extract ruh-venge from what happened on SD. He tried to interfere a second time but Stephanie ran out and slapped him, and as he went to clock her H knocked him off the apron. H yells at Stephanie for coming out, and in the spot you could see coming a mile away gets attacked from behind by T and knocks Steph off the apron. T with the roll-up from behind for the three. During the break Stephanie runs after H apologizing. H locks her out of the dressing room until she tells him that she leaves him. Aww shucks. Then he opens the door, dumps her luggage in her arms and slams the door in her face again.

Steve Austin vs. Kurt Angle: Probably the worst of their matches, but definitely not all that bad. I kinda hate when any match between these two doesn't go around 20 or more minutes though, so that's my main beef with it. Angle went for the Angle lock early on and Austin countered out of it with sort of a victory roll in a cool little spot. They did another cool spot where Angle throws a chair in the ring but Austin gets it and is prepared to whack Angle until he's stopped by the ref - Angle then started to beg Austin to hit him so he'd get the shot at Jericho. (Well, *I* did think it was cool and you ought to, too.) Austin tosses the chair and clubbers Angle for a bit, but a ref bump allows Angle to use the chair on Austin. Angle eventually gets the Angle lock on again and keeps back enough so that Austin can't roll through again. Austin soon fights back and gets the pin after a Stunner. Good match. Jericho ran in as Austin celebrated and got Stunnered.

Fair show tonight. Even though I think they were all pretty good tonight, the skits and promos are still taking up more time that I'd like to see go to the actual matches. At 10:30 they still had three more matches to go.


---

Please credit myself and Slashwrestling when posting this news elsewhere.
Promote this thread!
Jaguar
Knackwurst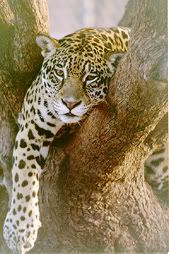 Since: 23.1.02
From: In a Blue State finally

Since last post: 478 days
Last activity: 281 days

#2 Posted on
Steph said she 'loves' him, not leaves him.


Damn, I missed the backstage Billy and Chuck segment

-Jag
BenoitFan7
Chorizo



Since: 7.1.02

Since last post: 5938 days
Last activity: 5913 days

#3 Posted on
You're right, that was a typo. I must've had the split in my mind.
---

Please credit myself and Slashwrestling when posting this news elsewhere.