Net Hack Slasher
Banger



Since: 6.1.02
From: Outer reaches of your mind

Since last post: 4927 days
Last activity: 3347 days

#21 Posted on
I went into with pretty average expectations and I was pretty happy with the show. The show was not blow you socks off amazing turn around show but this show did seem like a let's stop the bleeding type of show. This Raw was certainly closer to pre-summerslam when the show was actually good then post summerslam where it went to hell in a handbasket... Less Triple H more focus on the mid-card and Ross/Lawler seemed like they found some pride and didn't seem like the over-the-hill team is all good points on the show.

-Trish v. Molly v. Victoria- What a great effort by all girls. That little bumping machine Trish took a great bump by being thrown off the top onto the arena floor. Molly put in a couple of more backflips on her move. This looked like Victoria best match her summersault into the ring looked nice and her flipping over the rope and landing on her feet on the apron also was good (plus she finally got some decent ring attire)... The crowd was more into this match then last night, they cheered the babyface comebacks and ohhed at the spots I mentioned. Nice to see the commentators actually called the match. The performers deserved it this night with there effort.

-Bischoff/Book interview- humm not really great. But a interview revolving around the stinkface will never get a great response from me

-Big Show v. Jeff Hardy- Main event one week getting swatted away the next. Well seeing Jeff last week I really shocked or too pissed over this. Interesting no Jeff Hardy desire video this week.

-Nowinksi/Dreamer- okay this was cheesy as hell but I liked it. I really think Nowinski is falling in my "can't do no wrong" club. I just dig the kid so much everything he does seems good in my book. I usually can't stand fresh face rookies but I'm mark for Chris Douglas errr Nowinksi

-Orton v. Richards- For some reason I found myself cheering for Richards hard during the match. Match went 6 minutes and believe me it seemed like it. Lawler was pretty funny this match getting on JR on how Orton could be a bust (lol). Boy Orton just seems like a generic good-lookin kid

-Union Undergound/Flair interview- I usually hate this sort of stuff but I didn't mind it that much this week (don't know why) I actually like the Raw song(shhh) seeing Lilian dance was cute. Okay I KNOW I KNOW Nitro girl Sky errr STacy stole the segment. She looked fantastic!. Funny they had Trish on the graphic but she didn't come out. She or someone probably think it wasn't a good idea having her defend the title about half an hour before and no sell her match to go dancing. Good choose on whoever for her not to come out. Hey Lil took her place nothing wrong with that... Flair is doing nothing for me recently. His reasoning was stupid, the little brawl between the 4 guys to set up the match. I guess it was necessary but I wasn't in the edge of my. Strangely enough I enjoyed the damn concert more then the in-ring interview/build this segment.Very strange indeed

-Jericho v. Goldust-Goldust has the Regal effect on me I like his gimmick not his matches. But this was the best Goldust singles match I've seen in a long time. Very entertaining. Jericho looked really good in this match (where he hasn't' been great lately either). This match really surprised me on how good it was.

-Hurricane/Kane v. Storm/Christian- I don't mind Hurricane coming to Raw. He's one guy that I enjoy on TV and Raw are really low on those guys which Smackdown seems to have a decent number of them. Good match, what a back bodydrop bump by Storm. Wow elevation!... Regal telling coach to "piss off" could be close to line of the night.

-Booker v. Rico- Fan of both of these guys. Book got a quick win but not a squash. Rico got some stuff in. Set up for BookDust beating for next week. Wow the are building, what a concept/

-Flair/HHH v. Bubba/RVD- main event was pretty uneventful. Gosh seeing Flair in there, can't explain it's just hurtful to watch. Stop doing your backflip in the corner he's not even hitting 50% of the time anymore... Aftermatch I thought Bubba messed up another move, he did drop Storm on his head at Unforgiven and a couple of weeks back dropped Nowinski wrong during a flapjack. But if he injured himself half way I guess he can't be blamed for that.

other stuff: Rico rules all school bay-bee. I'm peeking through the curtain seeing all the guys having fun and Eric's expense and saying "I'm telling Eric" and takes off had me laughing... Bubba speaking for all internet fans. And DARE I SAY some actual REAL wrestlng fans (whatever that means) in saying this isn't the Triple H show, Oh do I wish they would take that advice to heart.

Like I said the play by play guys did an amazing job tonight. The interplay from Ross/Lawler hasn't been this good in recent memory. Lawlers making jokes that don't revolve around womens privates, him picking on Ross for having egg on his face if Orton loses the first match after Ross hyped him was funny as hell... I'm also really happy that Lawler didn't say the young girl dressed up as Trish in the No Mercy ad was hot when they returned back from showing the ad. BTW I love that ad, it's the best generic PPV ad WWE has done in a while. It was so funny and cute.




(edited by Net Hack Slasher on 24.9.02 1518)

---

WWE new slogan "WWE: circling the drain"
Zeruel
Thirty Millionth Hit
Moderator



Since: 2.1.02
From: The Silver Spring in the Land of Mary.

Since last post: 400 days
Last activity: 342 days

#22 Posted on | Instant Rating: 4.05
Originally posted by Net Hack Slasher

---


-Union Undergound/Flair interview- I usually hate this sort of stuff but I didn't mind it that much this week (don't know why) I actually like the Raw song(shhh) seeing Lilian dance was cute. Okay I KNOW I KNOW Nitro girl Sky errr STacy stole the segment. She looked fantastic!. Funny they had Trish on the graphic but she didn't come out. She or someone probably think it wasn't a good idea having her defend the title about half an hour before and no sell her match to go dancing. Good choose on whoever for her not to come out. Hey Lil took her place nothing wrong with that... Flair is doing nothing for me recently. His reasoning was stupid, the little brawl between the 4 guys to set up the match. I guess it was necessary but I wasn't in the edge of my. Strangely enough I enjoyed the damn concert more then the in-ring interview/build this segment.Very strange indeed


---


yeah, when the Union Underground [or "Union Station" if you're King] started playing the raw theme, i was all FUHFUHWAD [C and TM CRZ] until i saw Lilian bouncing to the music....and hey, jackie, thanks for coming out too...

indeed, very strange, but i bet it was in their contract [UU's]. the rumor at the time of the theme music change was that the group got to be in the opening clips. well if that was true, maybe they had a clause to have a live playing of the song too...

who knows but i got to see 1 hit wonder Meridith Brooks and see Lilian bounce and they're working together so i'll check that out when they're done.


---

Jerry "The King" Lawler rhymes with ass and hearing him rant like a 12 year old makes me all shades of angry. Every last shade.
That's just my 2.453 Yen.


R-D-Z
tomvejada
Andouille



Since: 2.1.02

Since last post: 5411 days
Last activity: 5411 days

#23 Posted on
Random Raw Thoughts:

I liked how the Big Show and Jeff Hardy were one minute laughing at Bischoff, and the next minute wrestling each other.

Bubba had the line of the night, with "The Triple H Show."

Randy Orton jumping was a surprise, I thought it would be Bautista.

Lawler was alright at commentary, again. Anybody hear him praise Orton. Weird.

Jericho and Goldust had a pretty good match.

I like the team of Kane and Hurricane. They had the match of the night against the UnAmericans.

The main event was too short, I think. I hope Bubba doesn't miss that much time.

Overall, another middle of the road RAW.

(edited by tomvejada on 24.9.02 0623)

---

"I just got pinned by a friggin twelve-year-old."

Kurt Angle

Torchslasher
Knackwurst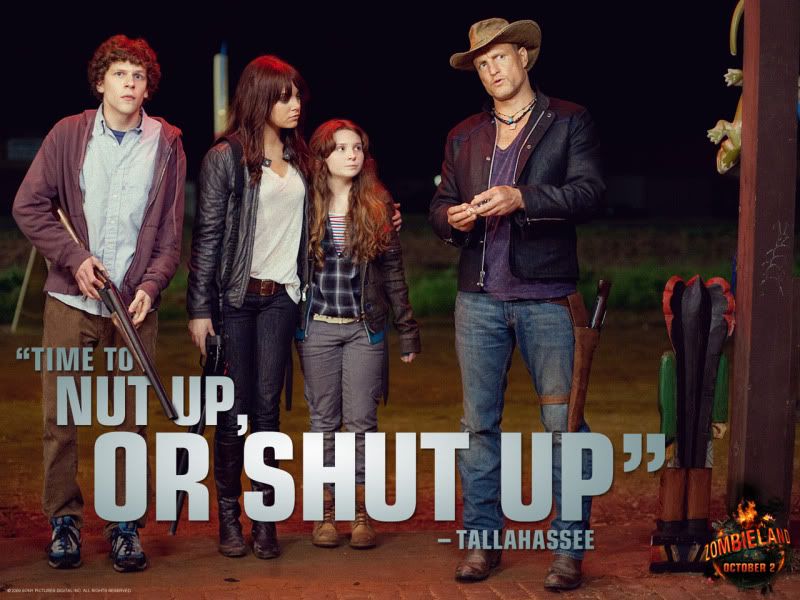 Since: 17.1.02
From: New F'n Jersey

Since last post: 102 days
Last activity: 101 days

#24 Posted on | Instant Rating: 6.44
The first hour was bad, and the second hour saved the show.

I loved Hurricane moving to Raw to team with Kane. Really, the only time that X-Pac was really over (outside of heat by association with DX) was when he tagged with Kane. I think the WWE is looking for lightning to strike twice, and with Helms using the chokeslam as a finisher, this could be the most entertaining tag team since Kane/X-Pac. Helms was languishing (sp?) on the Smackdown roster. And Kane is now more entertaining and can follow along with the Hurricane's comedic character.

Now churn out that "Kanenites" T-shirt, WWE, and I'm sold.


---

"Oh would you stop being all stealthy and just get in the truck"- Tom Servo
Ringmistress
Lap cheong



Since: 15.1.02
From: Philly

Since last post: 4013 days
Last activity: 4012 days

#25 Posted on
I had to admit it was tough to watch, everything just kind of dragged on. Hell, I've seen better post PPV shows than this, even post non-major PPV shows. I really applauded Bubba's promo, and I hope his arm injury isn't a serious one. But, I thought last week's show was better than this dead weight. I might switch teams and go to Smackdown. After all, they've got Nidia.

Ringmistress


---

Ringmistress - A bitch among heels.
Doc_whiskey
Frankfurter



Since: 6.8.02
From: St. Louis

Since last post: 51 days
Last activity: 9 hours

#26 Posted on
I thought that Raw's second hour saved the show. The first hour was filled with boring promos, and other useless non wrestling items. I do think it is good that Kane and I guess now the Hurricane have inherited the fued with the unAmericans. I think Booker and Goldust can put on a great prgram with Jamal, Rosey, and Rico. I love the fact that the Hurricane jumped, Orton is decent, but they need to work with him so he can match the hype they just created. Dreamer and Nowinski was a very cool segment, and I really hope they allow Dreamer to continue his hardcore ways. To the injury of Bubba, I dont think it was torn bicep #4 of the month, I think it was a shoulder seperation, though hopefully it just popped out of socket. Guess we'll find out later today. They need to do something with the Big Show, and I think it will be shipping him to Smackdown along with Shelton Benjamin and some ladies.


---

That is why evil will always win, because good is dumb!
Scorpio
Boudin rouge



Since: 18.2.02
From: Laurel, MD, USA

Since last post: 5202 days
Last activity: 5153 days

#27 Posted on
Originally posted by Doc_whiskey

---

They need to do something with the Big Show, and I think it will be shipping him to Smackdown along with Shelton Benjamin and some ladies.

---


Godfather 2k2?

Wait, I don't think that's what you mean.



---
PMMJ
"Nothing remains interesting where anything may happen." -H.G. Wells
"Show me the country in which there are no strikes and I'll show you that country in which there is no liberty." -Emma Goldman

redsoxnation
Scrapple



Since: 24.7.02

Since last post: 1817 days
Last activity: 1817 days

#28 Posted on
Overall, it was a decent show, which is what the company needs right now. If they can string together a series of decent/good shows, it will start to rebuild faith in the product. But someone/somewhere should tell Vince and Co. musical acts do not equal ratings. I almost missed the Flair segment because once a group comes out, the automatic reflex is that the segment will suck and flip the channel. As for Randy Orton, he had a good 3 week run on SD when he debuted, except for that he's a Velocity jobber. Only makes sense if they are going to be marketing Die Randy Die shirts.


---

Thank you Mr. Wanz for the check, now you get an AWA World Title Reign. But be careful, my boy Greg is a heat machine.
Pages: Prev 1 2