geemoney
Scrapple



Since: 26.1.03
From: Naples, FL

Since last post: 9 days
Last activity: 54 sec.

#1 Posted on | Instant Rating: 7.28
TONIGHT: The bad: Another three-hour Raw. The good: It's Old-School Raw, with appearances by many WWE Legends. Among those advertised as being in attendance: Jimmy Snuka, Iron Sheik, Sgt. Slaughter, Ted DiBiase, Roddy Piper, Jim Duggan, Nikolai Volkoff, Gene Okerlund, Dusty Rhodes and probably a few surprises. And, it's the go-home show for Survivor Series.

-The WWE Open used was straight out of the 80s. The even crossed out "Federation" and added in "Entertainment.".

-They used the early Monday Night Raw open, but spliced in new footage. It was pretty cool.

-The siren went off and the banners were "WWF" block logo in the arena. Michael Cole was in an old-school jacket and Jerry Lawler even had his crown and jacket on. Cole announced them as Vince McMahon and Jesse Ventura. They were standing up away from the announce table. Cole sent it to "Mel Phillips…I mean Justin Roberts." Roberts had a wig and an old jacket. Even the chryon is old-school. Roberts introduced Mean Gene Okerlund. Okerlund came out of the giant "RAW" sign at the entrance and onto the interview stage. Okerlund introduced "Cowboy" Bob Orton. Okerlund's hand is shaking like whoa holding the mic. Gene was gonna introduce Randy, but Bob said he wasn't in the arena yet. Orton was cutting a heck of a promo about his son retaining the title at Survivor Series, when Nexus' music interrupted and Wade Barrett walked out. Yes, Orton had his arm in a cast. Barrett said he could have Nexus come out and put Orton down, but he wants the old man to see what he's going to do to Randy on Sunday. The Miz then came out, with Alex Riley. He said he changed the landscape of the 10-man tag, just like he can change the landscape of WWE by cashing in his MITB contract. And he might do it when Orton gets here tonight. If Miz beat Orton, he could keep John Cena in Nexus forever. Cena interrupted on the video wall and said Miz ruins everything. He said Miz will cash in nothing, because he challenges Miz to a match tonight. He told Miz to accept. Riley whispered something to Miz and accepted. Miz left the stage as Okerlund plugged Miz vs. Cena and said Raw was Old-School. The early Raw theme played as they faded out. Five billion stars so far.

[Commercial Break]

-Lawler plugged WWE.com's "Old School" theme for the week.

(1) Dolph Ziggler vs. Mark Henry – Interpromotional Match
The red-white-and-blue ropes were in action, as was the old-time apron cover and metal guardrails. Blue ring mats and the refs were in the powder blue shirts and bow ties. God, Mark Henry came out to his Sexual Chocolate theme. Ziggler even did an inset interview before the match. Ziggler was sent to the arena floor and appeared to tweak his knee. Big clothesline by Henry once he came back in. Another clothesline missed, so Ziggler tried a sleeper. It didn't work. Henry slapped Ziggler off the top rope and to ringside. He lifted Ziggler over his head and tossed him through the ropes and into the ring. Ziggler went after Henry's knee as he came back in. Henry fought back and sent Ziggler off the ropes. Ziggler held on but ran right into a powerslam. Ziggler got his foot on the bottom rope on a pin, though. He seems to pull that a lot. Big splash missed as Ziggler rolled out of the way. Henry was on his knees and Ziggler gave him a fameasser, despite Cole calling it a Zig Zag. Then, he really did hit it, and Henry kicked out. Sleeper by Ziggler with Henry on the mat. The ref called for the bell when Henry couldn't respond to him.

Winner: Ziggler, at 4:29. I was more taking in all the surroundings than watching this match.

-The Hart Dynasty were walking backstage in old-school vintage Wrestlemania t-shirts. David Hart Smith said his dad and Dynamite Kid didn't always get along, but they were great. And they can do the same. They came upon Tony Atlas, who talked fast about he and his former partner Rocky Johnson and how they didn't always get along. He had a can of WD-40 and rubbed it on himself. He kept talking even after the Harts walked away. This went a little long.

[Commercial Break]

-Back from commercial, Atlas was still jabbering. Yoshi Tatsu, in a green old-school WWF logo shirt was standing next to him. He pretended to put a sword into his stomach and twist as opposed to listen to Atlas.

(2) Justin Gabriel & Heath Slater vs. The Hart Dynasty
No Natalya with the Dynasty. Smith blocked a kick by Gabriel and shoved him down. A trio of belly-to-belly suplexes by Smith. He went for a pin, but Slater broke it up. Gabriel took advantage and gave Smith a shot, then tagged Slater. Slater walked into a powerslam. Nexus took over on offense and did an ample amount of double-teaming. Both men were down, Slater made the tag to Gabriel. Smith went for a tag, but Tyson Kidd dodged it and kicked Smith in the head. That set things up perfectly for Gabriel to hit the 450 splash for the win. Kidd laughed at Smith from the ramp.

Winners: Gabriel and Slater, at 3:04. I don't know if Smith or Kidd would be the better heel..I think they've got it backward.

-Gene Okerlund was backstage with Randy Orton, his father standing proudly behind him. They were in front of a giant screen with a WWF logo. Before he could say anything, R-Truth interrupted. He said Cena knew what he was doing last week when he counted Orton's shoulders down. Truth said Cena is going to make sure he's getting freed this Sunday, and Orton could let it happen or do something about it. Orton threatened to punt Cena in the head tonight.

[Commercial Break]

-It's WWE Update, with Gene in the TV studios! It's brought to us by WWEShop.com. He was hyping a bunch of old-school merchandise.

-Justin Roberts introduced Howard Finkel. The Fink introduced, accompanied by Harvey Wippleman….The Brooklyn Brawler. Harvey was looking good. Cole reminisced about the Brawler's feud with the Red Rooster. Wippleman got the mic and handed it to the Brawler. Brawler said he expected a standing ovation now, and when his match is over. Wippleman got the mic and challenged anyone from the new school to a fight. Mike Chioda even had a wig. Cole told Wippleman to go backstage and work on a pre-tape. Zeke Jackson answerd the challenge.

(3) The Brooklyn Brawler vs. Ezekiel Jackson
Shoulder tackle by Jackson. Cole couldn't believe Brawler was in a match in 2011 (even though it's 2010). Jackson grabbed him by the throat and tossed him into the ropes. Brawler just bounced off of him. Big running clothesline in the corner. Uranage finished it for Zeke.

Winner: Jackson, at :51. Effective enough squash, but I don't know if the crowd even knew who Brawler was.

-They plugged Cena vs. The Miz with the old-school graphics.

[Commercial Break]

-Nexus, sans Barrett, was backstage. David Otunga said he stepped up on Smackdown this past Friday, and it's time for someone else to do the same. He said R-Truth is becoming a problem and someone needs to send him a message. He said, "being the leader here"…but Barrett walked in and asked when Otunga became the leader. He then said Truth needs to be taken care of…and Otunga will do it. Barrett looked off into the distance as the GM chimed in. If this is old-school, should Cole get a message on his pager? The GM said Otunga will not face R-Truth. Instead, he'll compete in a special match later on tonight. Truth will be in action, against Barrett. He said no matter the referee on Sunday, Barrett is truly championship material. Husky Harris said they have Barrett's back. He said that was exactly the kind of loyalty he was looking for, as he was staring at Otunga. The camera panned over to show Cena at the end of the Nexus line. Cena suggested a thank you was in order for him taking care of Miz tonight. Barrett said "no" to the thank you. Barrett wanted Nexus to protect Cena from Orton tonight, but Cena declined the offer.

[Commercial Break]

(4) John Cena vs. The Miz
Miz was on the stage with a mic, saying Cena thinks he's one step ahead of Miz. Miz said the GM never officially sanctioned this match…Cena did. So if the GM doesn't have a problem, Miz wanted to make a substitution. So it'll be Alex Riley vs. Cena instead.

(4) John Cena vs. Alex Riley
Cena seemed to be toying with Riley early on. Riley feigned an eye injury, allowing Miz to hop up on the apron and give Cena a cheap shot. Riley mounted Cena and sent fist after fist into his forehead. Miz barked orders from ringside. Hard whip into the buckle by Riley, with Cena going chest-first. Cena began his comeback with a back-drop. Five-Knuckle Shuffle, then an A.A. That wasn't good enough, as he applied the STF, staring straight at Miz, for the tap-out win.

Winner: Cena, at 3:42. Wasn't much to it, but it told the story it wanted to.

After the match, Orton ran out and ran Miz off. He fended off Michael McGillicutty and Husky Harris, then took his shirt off in preparation to fight Cena. The two men went face-to-face. After a pause, the two exchanged blows. The referees poured out of the locker room and into the ring to break things up. We even got some agents (yes!), with Tony Garea, Johnny Ace, the black guy who I can't figure out who it is, and some young-looking guy. Help? The GM buzzed in and said Orton and Cena would be face-to-face again tonight…on Piper's Pit.

[Commercial Break]

-They aired the WWF Open and Raw Open again. Cole and Lawler did a reset where they stood, similar to the 8:00 opening.

-The Iron Sheik and Nikolai Volkoff were in the ring with The Fink. Fink asked the fans to rise and respect Volkoff's singing of the Soviet National Anthem. He started singing, but Santino's music interrupted. He and Vladimir Kozlov came out. Marella apologized and said Kozlov wanted to sing the Russian National Anthem with Volkoff. Crowd did a "USA" chant. Marella interrupted the duet and said he wanted to sing a song of his own, but in order to do so, he had to introduce a man to help him…the Doctor of Style, Slick. He danced and sang his way to the ring. Sheik started cutting a promo on Hogan and Hulkamania, but Slick's music kept playing. Sheik again cut a promo on Hogan and told the fans not to chant "USA," so they did. He yelled for them to shut up and it sounded like they were cutting his mic as he finished his ditty. Then the Usos came out. So Santino didn't sing? A mess of a segment. Apparently, they're having a match with Marella and Kozlov. Fink introduced Jimmy Snuka, Tamina's father, as being at ringside for the match. It starts after break.

[Commercial Break]

(5) Santino Marella & Vladimir Kozlov vs. The Usos – Match to determine #1 Contender for WWE Unified Tag Team Championship
Match was joined in progress out of break. They smartly played the segment so we didn't have to wait for Sheik to get to the ring or leave. One of the Usos nailed Santino with a right hand. Marella blocked a punch and took him over, then tagged Kozlov. Kozlov caught one of the Usos in mid-air, struggled with him a bit, then gave him an overhead slam. Really, shouldn't the Bushwhackers be facing Kozlov and Santino? The faces continued the beat-down on the Usos. Kozlov walked around the ring with an Uso on his shoulder, but a blind tag was made, and the Usos did some double-teaming. Kozlov took one of the Usos down with a headbutt to the chest. Usos made the tag though and Santino was knocked off the apron. Butt splash in the corner by one of the Usos, shades of their father, Rikishi. Kozlov worked to get to the corner and one of the Usos made the mistake of trying to get Santino, but Marella came back to make the tag. He hit a diving headbutt for two, even as Kozlov took out the other Uso. SUperkick was blocked by a leg-sweep from Santino. The cobra struck and got the faces the victory.

Winners: Santino and Kozlov, 5:30 shown. This went on forever. I think Santino and Kozlov as #1 Contenders says everything about the state of the tag division.

Sheamus ran out and took out Kozlov. Like an evil cartoon heel, he was ready to go after Santino, but waited to long, for the knight in shining armor, John Morrison, ran out and disposed of Sheamus. Morrison got the mic and called Sheamus a bully. He said if Sheamus wants a fight, he's right there. Sheamus took his shirt off and readied himself on the outside…but he ended up backing off.

-Piper's Pit with Cena and Orton is still to come.

[Commercial Break]

-Lawler plugged the theme song for Survivor Series.

(6) David Otunga vs. Kofi Kingston
They showed an inset interview of Kingston trash-talking Otunga. Kofi kicked at Otunga's legs and worked a long side head-lock. Cross-body was caught by Otunga, who slammed Kofi WITH AUTHORITY! Hey, it's old-school, so I figured I'd channel Vince McMahon. Kingston fought out of a headlock, but didn't get very far. Hard elbow, coming at Kofi like he was going to do the Pounce. Kofi had to be restrained by the ref in the corner, as he showed a bit too much controlled frenzy. Double-clothesline and both men were down. This isn't an old-school show until I see a back rake. Out to the ring walked George "The Animal" Steele, green tongue and all. He began to walk up the stairs and into the ring. He went right for the turnbuckle, but the ref put a stop to it. Steele went to another turnbuckle and destroyed it. Crowd loved it. Otunga didn't know what was going on. The ref escorted Steele out of the ring, allowing Kingston to throw Otunga into the exposed buckle, then hit Trouble in Paradise for the pinfall.

Winner: Kingston, at 4:51. Again, they kept it simple for Otunga, but he actually showed promise here.

-Gerry Brisco and Arn Anderson were talking to John Morrison backstage, saying how proud they were of him. Brisco was dressed up, but Anderson had a Wrestlemania t-shirt. Sheamus walked in and gave Morrison the Brogue Kick. Anderson told Sheamus that was enough and to back off, like he was talking to a dog. Sheamus said for them to tell Morrison that he accepts his Survivor Series challenge. Brisco and Anderson tended to Morrison.

[Commercial Break]

-Aksana was walking backstage with the Million Dollar Belt. She came upon Hacksaw Jim Duggan. Duggan Ho'd, then said Aksana's mother wanted to see her. Duggan also said Aksana was stealing his "USA, USA" bit. Aksana went over to a large woman in a wig. It turned out to be Dusty Rhodes in a wig and Kelly Kelly dropped a net on Aksasna to trap her. Goldust came up and said it's time to give the belt to its rightful owner. Ted DiBiase Sr. and IRS walked onto the scene and IRS said he'd find a good tax shelter for it. DiBiase said thanks, but he's going to give it to his son. DiBiase Jr. was there and said he didn't want something that was a hand-me-down. Cody Rhodes appeared and Goldust asked if he could give him some grooming tips. Cody told Goldust not to breathe on him. "Man, I raised some weird kids," said Dusty. Then he said to hit the music. Dusty, DiBiase Sr, IRS, and Kelly started dancing to Dusty's "Common Man" theme. Duggan and Tatanka joined them. Then Ron Simmons walked in and said, "Damn!"

-They showed a clip from earlier of Cena and Orton fighting.

-R-Truth and Eve were walking backstage. He's in action against Wade Barrett next, and they were playing his old theme music.

[Commercial Break]

-Another plug for WWE.com, this time by Cole.

-We had someone imitating Lord Alfred Hayes, giving the "Promotional Consideration Paid for by the Following." I actually think it was a recording of him saying that, but a voice actor doing the current ads.

(7) R-Truth vs. Wade Barrett
Truth was fired up early on and avoided Barrett's offense to clothesline him over the top rope. Truth somersaulted over the top and onto Barrett. Back in the ring, Barrett fought back with a spinebuster. Suplex by Barrett for a two-count. Middle-rope elbowdrop by Barrett for two. Back-breaker and a beauty from Barrett. Inside cradle by Truth for a near-fall. He made his comeback, including another roll-up for two. Eve was ringside with Truth here. Face-first suplex by Truth, but only two. Lots of pin attempts in this one. Axe kick missed and Truth went up for Wasteland. He got out, only to run into a big boot. Then he hit his finisher for the win.

Winner: Barrett, at 5:07. Good enough match to make Barrett seem credible and to give Truth some offense against a main-eventer.

-Still to come, Piper's Pit with Orton and Cena.

[Commercial Break]

-The two opens were shown for the third time, at the top of the third hour.

-Cole and Lawler did their intro again, with Lawler even choking Cole for old-school effect.

-Ricardo Rodriguez was in the ring to introduce Alberto Del Rio. But instead, he was interrupted by Tito Santana! Santana said tonight, they're doing it his way. He spoke in Spanish, and introduced Alberto Del Rio himself, then finished with an "Arriba!" And who was the driver for Del Rio's car? Chavo Classic. They shared a hug after Del Rio exited the car. Cole said Del Rio would be captaining a team on Survivor Series. In the ring, Del Rio thanked Tito and Chavo Classic, then introduced himself to the crowd. He made a fat comment toward the Hershey fans. Del Rio said they should be celebrating old school, but they should be following Tito and Chavo's example by paying respect to him. Sgt. Slaughter's music interrupted and Sarge walked out. He told Del Rio to "shut your hole puke, and listen up." Sarge said Del Rio doesn't mess with legends or America. He said Del Rio has to earn respect by facing him now. Crowd started a USA chant. "Bring it," said Del Rio.

(8) Alberto Del Rio vs. Sgt. Slaughter
Del Rio beat Sarge down, but Sarge blocked a hip-toss. He locked in the Cobra Clutch, but Del Rio made it to the ropes. Back elbow caught Sarge, who took a flat-back bump. Another knock-down by Del Rio, cover getting two. "Slaughter" chant got Sarge back to his feet, and he fought out of a side head-lock. Clutch again, but Del Rio backed him into the corner. Enzigiuri in the corner was enough to finish off Sarge.

Winner: Del Rio, at 1:51. Got over Del Rio as a heel, which was what they wanted.

Del Rio applied his arm-bar, but MVP came out and ran Del Rio off.

-Another WWE Update to plug merchandise.

[Commercial Break]

-They showed the lines for Wrestlemania tickets and interviewed fans.

-Gene Okerlund was ready for an interview, and out came Mae Young, accompanied by The Bellas. They showed an old pic of Mae, saying she was the very first Diva. Young said she wrestled when she was 17, she's now 87 and she's gonna wrestle when she's 100. They showed some great vintage Mae Young footage from WWE years gone by, as well as interview comments by some legends. The video received polite applause from the fans. Before Gene could ask another question, LayCool interrupted. "Are you serious? Mae Young?" said Michelle McCool. She asked Gene if it was Old-School Raw or Jurassic Park. Layla taunted Young with their championships and McCool said Young was old enough to be Betty White's grandmother. They joked that Young needed her diaper changed. Okerlund asked if Mae had anything to say, and she said she wanted a match with those sluts. Gene had to hint her toward asking for a no-DQ match. Mae took off her robe to show wrestling tights. She advanced on LayCool as the Bellas tried to hold her back.

(9) Mae Young vs. LayCool – Falls Count Anywhere Match
The other babyface Divas joined to help Mae and Natalya threw McCool into the steel barricade. Melina and Eve brought Layla to Mae. She slapped Layla and Natalya clotheslined her. Mae put her foot on Layla and made the pin.

Winner: Young, at :53. As fun as it is, it makes a mockery of match-making when they just "create" matches like this out of thin air with no mention of the GM approving it.

[Commercial Break]

-The Fink brought out the special guest commentator for the next match…Jim Ross. JR came out to a nice ovation. Cole was upset, saying it was his show now. Ross even had the mustard yellow jacket.

(10) Daniel Bryan vs. Jack Swagger – Interpromotional Match
Cole tried to bait JR into an argument, but JR wasn't having any of it, pretty much ignoring his barbs. Swagger wrestled Bryan down and stuck with a go-behind. Cole was pretending to fall asleep at ringside while Ross and Lawler called the match. Bryan grazed Swagger with a kick and JR continued to ignore Cole, who continued to try to get under JR's skin. Nice dropkick by Bryan. He only got one on a pin attempt. Cole said JR and Lawler did XFL games together and said no wonder it went out of business. Lawler said Cole and Matt Striker doing matches is like the bland leading the bland. They went to break with Cole saying he hoped the match would end and JR would be on a plane back to Oklahoma when they returned.

[Commercial Break]

JR brought the show back from break as Cole was sleeping at the announce desk. Bryan with a few back elbows, but Swagger slammed him for two. Its unbelievable how much more energy JR brings to the announce desk than Cole and how much better overall he is. Cole made fun of JR for not saying any of his pet phrases. Baseball slide knocked Swagger into steel barricade. Running off the apron, he landed a knee to the face of Swagger. Cole said he was hoping The Genius would come out to read a poem. Bryan to the top and he landed a missile dropkick right under Swagger's chin. It only garnered him a two-count. Cole is insufferable here, and not in his good heel way. Kicks by Bryan, but Swagger caught one into an ankle-lock. Bryan got folded up in the corner and Swagger got another near-fall off a Vader bomb. "How about a little less talk and a little more shut the hell up?" Lawler told Cole. Swagger got to his feet and tried a Swagger bomb, to no avail. LeBell lock was countered into a back-breaker. Gut-wrench countered again and Bryan kicked Swagger in the back of the head. He called it a slobberknocker of a kick. It got Bryan the win.

Winner: Bryan, at 10:45. Good match, but it was hard to listen to, for sure.

After the match, Ted DiBiase attacked Bryan and gave him Dream Street. I guess he was looking for a real title, in the US Title, as opposed to the Million Dollar Belt. Maryse walked out to meet DiBiase in the aisle.

-Cole and Lawler plugged the Survivor Series card this Sunday. An elimination tag was announced, and features Chris Masters, Big Show, MVP, Kofi Kingston and team captain Rey Mysterio against Cody Rhodes, Drew McIntyre, Tyler Reks, Jack Swagger and team captain Alberto Del Rio.

-Justin Roberts outro'd JR. He whacked Cole with his hat on his way out.

-They showed Cena and Orton walking in a split-screen backstage. Piper's Pit is next.

[Commercial Break]

-Justin Roberts brought out the WWE Legends, in honor of Old School tonight. All those who had made appearances on the show came out. Roberts singled them out one-by-one.

-Roberts brought out "Rowdy" Roddy Piper, one minute shy of the top of the hour. He looked to be in decent shape. "Roddy" chant before he could get too far into his promo. He said Old School isn't about nostalgia, but a time when you had to man-up. He reminisced about smashing Captain Lou in the face with a gold record, and bopping Snuka with a coconut. Piper said it was a time when if you had a problem, you did something about it. He then introduced John Cena at 11:01. Piper said he's a big fan of Cena's, and that he has been competing for over 30 years. He said in those 30 years, he's never been WWE Champion. He listed off others who were never champion either, including DiBiase, Ricky Steamboat, Jimmy Snuka, and Mr. Perfect (nice pop for Perfect). He said that if Cena is gonna do what he thinks he is, and give Barrett the title without him deserving it, then he's spitting in the face of the Legends he says he respects. "Don't you spit in my face, John Cena," said Piper. Vintage Piper here. "Consequences be damned! Do the right thing." Cena said that since he got to WWE, he's done everything he can to get better. He said Piper has no idea how much respect he has for Piper, Lawler, and all of the other legends. He said he looked up to Piper in the rest- they were his heroes. He said he's been thinking about it a lot, and if he hands over a championship, he's free, but free from what? He said all his hard work will be out the door if he hands Barrett the title. He said he was letting the cat out of the bag here- he was going to call it down the middle, no matter the consequences.

Barrett interrupted and mockingly said, "bravo, Cena." He said he agrees, and he doesn't need Cena's help to win. He said those were magnificent words, but they were just words. He said there's a reality in place, and that reality is that if he doesn't get his hand raised, Cena is history. Piper covered Barrett's mic and told him to shut up. Piper said if Barrett lets Cena give him the title, at the end of the day, he may have the WWE Championship, but he won't be a champion, he'll be a joke. Cena smirked. Barrett said Piper shouldn't cast judgment on him. He said one way or another, this is John Cena's final Raw as a member of Nexus. Barrett said he either sets Cena free or fires him this Sunday. Barrett said he wanted to do something he wanted to do weeks ago, and he's sad it took him this long. He had a Nexus t-shirt and told Cena to put it on. A bit late. He said if Cena doesn't put it on, he'll fire him on the spot. "What are you doing, Cena?" shouted a fan as he put the shirt on. Cena said Barrett is his boss until Sunday, and he'll turn his face into mush, win or lose on Sunday. Barrett said he's heard the threats already, and Nexus may be banned from ringside, but the moment he gets his hand raise, they'll hit the ring and neutralize Cena. He said he has Cena in his back pocket. Randy Orton's music interrupted at 11 past the hour.

He got to the ring and said that ever since Cena counted Orton down last week, all he has thought about has been kicking Cena in the skull and taking him out. But a better option would be…then he attacked Barrett. He set up for the RKO, but Cena got in between Orton and Barrett. Orton surprised Cena with an RKO. He then set up for the Punt as Barrett tried to interfere, but Orton threw him out. Cena dodged the punt and gave Orton the AA. Cena grabbed his head in pain and Barrett re-entered the ring. Barrett, off mic, instructed Cena to raise his hand. He grabbed Barrett's wrist, but picked him up for the AA. He took the Nexus shirt off and threw it at Barrett. Crowd was definitely pro-Cena. Cena left the ring as his music played. Piper raised his arm in the aisle and Cena headed to the back.

Promote this thread!
Torchslasher
Knackwurst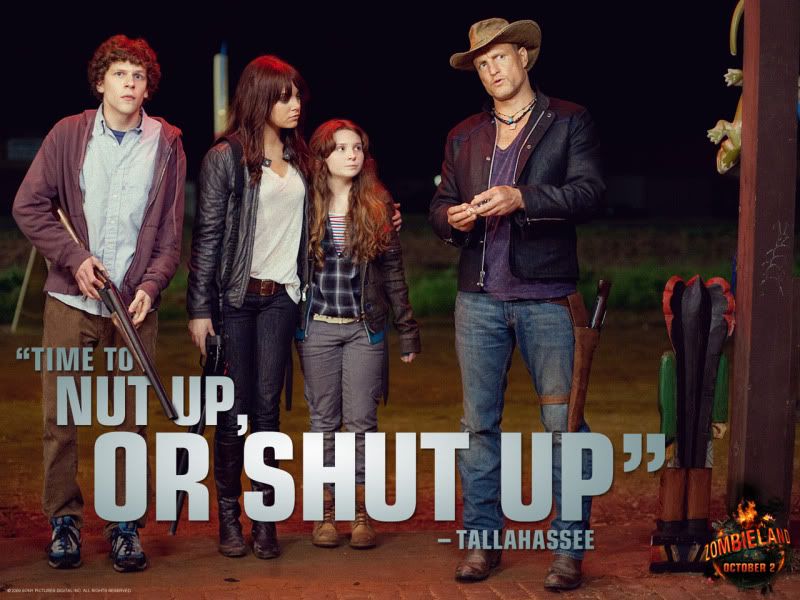 Since: 17.1.02
From: New F'n Jersey

Since last post: 76 days
Last activity: 76 days

#2 Posted on | Instant Rating: 3.82
There was a long stretch where this show was getting really bad. The last hour saved it completely though. Good Bryan/Swagger match, the greatness of Alberto, and the awesome sell job in the main event segment. Piper himself sold the PPV and the title the most, but the interaction with Cena, Orton and Barrett was great too.


---

"Put on your helmets, we'll be reaching speeds of 3!"
"It was nice of you to give that dead woman another chance."
"All right, look alive everybody...oh sorry Susan."- MST3K: Space Mutiny
Click Here (myspace.com)
Spiraling_Shape
Bierwurst



Since: 2.1.02
From: PA

Since last post: 12 days
Last activity: 3 hours

#3 Posted on | Instant Rating: 0.91
Was that the longest RAW ever? 3 hrs and 15 min...

Loved hearing J.R. and his no-selling of Cole... I wish we could've just heard J.R. & King though without Cole crapping all over the Best Match of the Night (which is why Ross was out there of course).

So the Aksana/Goldust/DiBiase angle ends with... Kelly Kelly dropping a net on Aksana, who then dances to "American Dream" inside of it. Vintage NXT! You sure did raise some weird kids, Dusty. (actually I like that it leads to Ted Jr. wanting to *earn* a belt, instead of just being given one, even if that wasn't really spelled out yet...)




---

"You've got the crazy eyes." - RAW GM Laptop, 9/27/10
BoromirMark
Potato korv



Since: 8.5.02
From: Milan-Ann Arbor, MI

Since last post: 1140 days
Last activity: 1140 days

#4 Posted on | Instant Rating: 2.60
I'm assuming people's questions about Piper were answered. He never should've been questioned in the first place, WCW stint or not. He brought it. That was a whole new level of promo awesomeness. Even his hushed voice was filled with intense emotion, it was fantastic. I always expect entertainment from Rowdy, intentional or not, but he was gold tonight. And while the rest of the evening was typical Cena, he stepped up during that main event promo too. It actually got me a little scared Orton would ruin the whole thing but luckily he only had about three lines before doing his Viper crap. So just a home run tonight from the main event promo.

And if that was a home run, the main event match was a solid triple. I've always been a J.R. fan, even during the times when people thought he was in a rut, but I didn't realize how much I missed him on commentary til tonight. It was just refreshing to hear him again, and to give him a good match in Bryan/Swagger. I know Cole's been getting some fans lately with his current schtick, but it kinda detracted somewhat from the match. He was laying it on too thick. Anyways, here's hoping J.R. finds newfound enthusiasm and comes back to his position on commentary.

As for the retro atmosphere, they nailed it. The ring apron, ropes, blue stairs, RAW entrance way, it was all there and it was good. The Mean Gene WWE Shop promo and Lord Alfred Promotional Consideration spots were awesome small touches that just added to the overall feel of the night. I marked for all that stuff like a little kid. Even Mean Gene just standing on the set-aside interview stage got me just that little bit nostalgia giddy. Loved it.

Other random thoughts:

They're gonna do something with Truth and I think it's a heel turn. The lack of catchy "What's up" in his new song is kind of a glaring sign of something along those lines.

I would've watched the show just for the Dusty-Goldy-Cody-Million Dollar Damn segment. That was pure cheese entertainment, but it was awesome. Don't look now, but I think Cody's getting some personality. "Help a brother out!"

Husky no like Otunga.

No CM Punk was disappointing, but an Alberto Del Rio sighting was more than welcome. He was even so kind as to give Chavo Classic a job!

Lastly, those old-school mini-interviews shown in the upper corner as a match is about to start were actually pretty good and effective. They should non-ironically bring them back as it's the most I've heard and been interested in Dolph and Kofi in....well, ever.


---

Michigan against the SEC: 20-5-1 (7-3 in bowl games)


shawnpatrick
Kishke



Since: 31.7.07
From: Leesville SC

Since last post: 2201 days
Last activity: 2083 days

#5 Posted on | Instant Rating: 1.54
Poor Tony Garea. He was there as one of the suit-n-ties breaking up the fight and doesn't even get his name mentioned. He was a multi-time tag team champ but since that was before Hulkamania, I guess he doesn't count as old school.

Chris Masters is getting another push? Maybe, he beat several opponents in Europe last week including Jack Swagger. Poor Swagger has drop to a minnow feeding sharks now.

Tanaka sure looked like he could get in the ring again.

JR coming in to announce was a awesome surprise, no one saw it coming. In fact, Lawler himself was casted as doubtful for the show. Lawler showed some energy tonight despite his current physical problems, I think the "old school" really inspired him.

No Vince McMahon tonight?

Those pecs on Ezekiel Jackson are just not human.

I enjoyed the show, they added a lot of nice old school touches like the pop-up screen, 1980s font, Mean Gene's microphone, the WWF sport jackets etc. But once a year is probably enough.


shawnpatrick
Kishke



Since: 31.7.07
From: Leesville SC

Since last post: 2201 days
Last activity: 2083 days

#6 Posted on | Instant Rating: 1.54
One complaint though. I didn't mind Slick lip-syncing to his "jive so bro" song... but I hated that R-Truth did also. The crowd was DEAD during the R-Truth song to the ring. Ugh.
wannaberockstar
Frankfurter



Since: 7.3.02

Since last post: 604 days
Last activity: 589 days

#7 Posted on | Instant Rating: 4.02
Originally posted by shawnpatrick

---

Tanaka sure looked like he could get in the ring again.

I enjoyed the show, they added a lot of nice old school touches like the pop-up screen, 1980s font, Mean Gene's microphone, the WWF sport jackets etc. But once a year is probably enough.



---


Well he did beat Jay Lethal, recently. ;)

I thought that was just an awesome show - from the graphics, to the little details, to the legends. I was hooked to my set all night long.

I'm sorry but the Dusty segment was one of the greatest sketches on WWE television in a while - it was so goofy that it was hilarious. Add that in with Piper, George Steele and the Bryan/Swagger (side note - I'd kill for a Swagger/CM Punk/Bryan feud but I'll take a Ted Dibiase/Bryan one, too) match and I'd call it a great night.

Sad there was no Heenan sighting, though, and I'm doubly surprised we didn't get a tribute video (but I suppose that might have brought down the tone of the show too much).

Would love to see that every year, of course. In the meantime, this is definitely a keeper.

The amount of wrestling that was on the show was nice too - would it be too much to ask that this be a little "reset" back to bringing the focus on the ring rather then all of the entertainment aspects of things?

Edit: How come no Repo Man on the show? I have a feeling he could have stolen the show if he was on it. /badpun

(edited by wannaberockstar on 16.11.10 0024)

(edited by wannaberockstar on 16.11.10 0228)
JustinShapiro
Scrapple
Moderator




Since: 12.12.01
From: Pittsburgh, PA

Since last post: 28 days
Last activity: 20 hours

#8 Posted on | Instant Rating: 8.81
AKSANA DANCED WHILE UNDER THE NET

Jim Ross is so much better than everyone. Cole is terrific but (the people producing) Cole (who kept telling him to jump in) partially ruined a great moment.

Piper was tremendous.

Chris Masters on the Survivor Series team, just shut up. Kaval etc etc. Gotta name the teams. Uhhh it's uhh
the TAMPA BAY REYS
vs.
the CARASVAN

I would've had much better names for the JoMo Mr. Nice Guys vs. Fellabration.

I'm guessing Daniel Bryan vs. Ted DiBiase will be very good.
The Thrill
Banger



Since: 16.4.02
From: Green Bay, WI

Since last post: 1501 days
Last activity: 135 days

#9 Posted on | Instant Rating: 4.25
Welcome home, men of the 2nd Bn, 127th Infantry, 32d "Red Arrow" Brigade, WI Army National Guard! Job well done in Iraq!

Can't wait to check this sucka out on DVR, but...

...The Million Dollar Man AND The Common Man both boogie down to "Theme From American Dream?" Somewhere, SummerSlam 1990 weeps...

(edited by The Thrill on 15.11.10 2352)

---
NWA Wisconsin...Live, Local Pro Wrestling! Now on Facebook!


I Breastfeed John Madden
Head cheese



Since: 13.4.04
From: Des Moines, IA

Since last post: 1221 days
Last activity: 827 days

#10 Posted on | Instant Rating: 4.44
Can we please discuss how Mae Young called Lay-Cool "sluts" and "bitches"? And how it was the funniest thing I've seen on Raw in forever...and I thought Sheiky baby was going to be the one to ruin the PG atmosphere.

Also tisk-tisk to Cole for calling the Million Dollar Title and the U.S. Title by the "B" word.

I'm with whoever said the inlays are a great idea for 2010. So are the interviews on the stage.

Ross is missed.

Is Rikishi really that busy that he couldn't be there?





---

Malone.
Ex-Cop, Ex-CIA, Ex-plosive.
JustinShapiro
Scrapple
Moderator




Since: 12.12.01
From: Pittsburgh, PA

Since last post: 28 days
Last activity: 20 hours

#11 Posted on | Instant Rating: 8.81
why didn't Orton come out to Burn In My Light
Cena to Basic Thuganomics
Miz to bweedly bweedly bweedly bwaaaaaaa
Dolph to We Are The Spirit Squad
DiBiase to Priceless
I Breastfeed John Madden
Head cheese



Since: 13.4.04
From: Des Moines, IA

Since last post: 1221 days
Last activity: 827 days

#12 Posted on | Instant Rating: 4.44
Slaughter to evil Iraqi drum roll


---

Malone.
Ex-Cop, Ex-CIA, Ex-plosive.
It's False
Scrapple



Since: 20.6.02
From: I am the Tag Team Champions!

Since last post: 67 days
Last activity: 5 days

#13 Posted on | Instant Rating: 4.82
JR's still got it. Would it really have killed them to keep Cole quiet for TWO FREAKIN' SECONDS? I personally thought the payoff to these last few months would be JR punking out Cole, once and for all, but I guess that's too much to hope for. I'll take the smack with the cowboy hat and begrudgingly accept it.

I was a little sad to see how much older the legends are looking these days. Piper, in particular, looked old and wrinkled, though that's understandable given his cancer battle. Some of the other legends like Nikolai and Chavo Classic looked particularly haggard. Conversely, some of the other legends aged very well. Tito Santana looked great and Brisco still looks just like he did during the Attitude Era.

The Santino segment had the potential for total awesome and it just didn't gel. Too bad, because I personally marked out for Slick.

Mercifully, the Hart Dynasty breakup is done. I give it two months before both guys are lost in the shuffle.

'Zeke as the smiling babyface is going to work for about two weeks. If he doesn't do anything interesting, he's going to become the African-American answer to Chris Masters.

Alberto Del Rio has the potential for total greatness. Loved everything with him from top to bottom. Tito Santana makes a better Ricardo Rodriguez than Ricardo Rodriguez.

Miz's role in the last two shows should be a dead giveaway that he's cashing in the briefcase on Sunday.


Originally posted by JustinShapiro

---

why didn't Orton come out to Burn In My Light
Cena to Basic Thuganomics
Miz to bweedly bweedly bweedly bwaaaaaaa
Dolph to We Are The Spirit Squad
DiBiase to Priceless

---

Honestly, I had the same train of thought during Truth's entrance. No "Get Rowdy"?

(edited by It's False on 15.11.10 2241)
---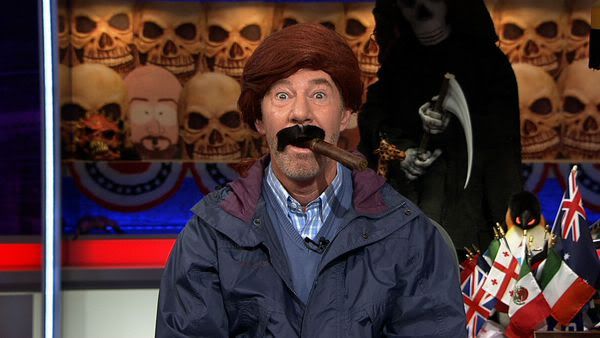 ekedolphin
Scrapple



Since: 12.1.02
From: Indianapolis, IN; now residing in Suffolk, VA

Since last post: 19 hours
Last activity: 12 hours

#14 Posted on | Instant Rating: 3.01
Or Mark Henry to "Sexual Chocolate". They always miss an opportunity like that when they have both him and Mae Young on the same show.
---
"If I die in here, I'll kill him!"
--Urdnot Wrex, Mass Effect
Fan of the Indianapolis Colts (Super Bowl XLI Champions), Indiana Pacers and Washington Nationals
Certified RFMC Member-- Ask To See My Credentials!
Co-Winner of Time's Person of the Year Award, 2006

Peter The Hegemon
Lap cheong



Since: 11.2.03
From: Hackettstown, NJ

Since last post: 83 days
Last activity: 54 min.

#15 Posted on | Instant Rating: 7.05
Originally posted by geemoney

---


-Ricardo Rodriguez was in the ring to introduce Alberto Del Rio. But instead, he was interrupted by Tito Santana! Santana said tonight, they're doing it his way. He spoke in Spanish, and introduced Alberto Del Rio himself, then finished with an "Arriba!" And who was the driver for Del Rio's car? Chavo Classic. They shared a hug after Del Rio exited the car. Cole said Del Rio would be captaining a team on Survivor Series. In the ring, Del Rio thanked Tito and Chavo Classic, then introduced himself to the crowd. He made a fat comment toward the Hershey fans. Del Rio said they should be celebrating old school, but they should be following Tito and Chavo's example by paying respect to him.


---


Wait...if he was working for ADR tonight, wouldn't that mean that Tito was a heel? At least "technically"? I believe that would be the first time that he's *ever* been a heel, at least on TV.
AlbySure
Boerewors



Since: 10.12.01
From: LA

Since last post: 374 days
Last activity: 18 days

#16 Posted on | Instant Rating: 7.05
Originally posted by JustinShapiro

---

I'm guessing Daniel Bryan vs. Ted DiBiase will be very good.

---


Looking forward to the announcement on NXT that they'll be captaining SurSer teams.

TED'S FORTUNATE SONS
Ted DiBiase (c)
Husky Harris
Michael McGillicutty
Jey Uso
Jimmy Uso

DANIEL'S DORKS
Daniel Bryan (c)
Goldust
Primo
Yoshi Tatsu
Darren Young
The Guinness.
Potato korv



Since: 24.4.05
From: San Diego, CA

Since last post: 12 days
Last activity: 1 day

#17 Posted on | Instant Rating: 3.99
Originally posted by ekedolphin

---

Or Mark Henry to "Sexual Chocolate". They always miss an opportunity like that when they have both him and Mae Young on the same show.

---


ok, I'm usually pretty good at reading into these types of statements... sarcasm? Henry came out as Sexual Chocolate, or was this more about a lack of reference to Henry & Young's past?

Yep geeked out tonight.

I miss J.R.

Would love to see Tito go "One More Match".

Damn Piper is still awesome.

So glad that they didn't oversell the "old School" by the excessive use of Cole saying "vintage" to everything.

I'm feeling (wanting) a Cena heel turn this weekend. Please?


Tenken347
Knackwurst



Since: 27.2.03
From: Parts Unknown

Since last post: 7 days
Last activity: 3 days

#18 Posted on | Instant Rating: 5.03
The main event really felt like Cole trying to bait JR into bantering with him, and JR just completely no-selling it. I think my favorite part of the evening was the talking head segments they did for Dolph and Kofi. Honestly, I don't know why they stopped doing those in the first place. It gives the guy a chance to explain himself to the viewer, if they don't know who he is, and maybe get himself over a little bit. It's also great promo practice without the stress of a live crowd. Also great: the two guys they gave these segments to were Smackdown guys - guys that RAW watchers might legitimately not be familiar with.
lotjx
Scrapple



Since: 5.9.08

Since last post: 10 days
Last activity: 7 days

#19 Posted on | Instant Rating: 1.66
Being there live was pretty brutal. A number of kids were falling asleep around the 10:00 pm mark. There seemed to be an ad break every 5 minutes and at least one Troop promo every hour. It got to the point people just stopped cheering for it. It was an older crowd compared to the past ones, still a lot of kids though.

Most of the Legends got a good pop, Mae's slut comment was one of the loudest ones followed by JR and Piper. They had to wheel Iron Sheik out and Cowboy looked lost at times. The legends got a standing O at when they came out at the end, Arn got Wooed and smiled with Dusty probably getting the loudest cheer. Chavo wore an Eddie shirt which being the 5th Anniversary was a nice touch. The crowd was electric for the Cena/Orton face-off. I felt bad for Daniel and Swagger since the crowd was exhausted and not into anything. Out of all the Raws I have been too including the three hour one they did last year, this felt like a grind. Maybe it was trying to get all the Legend skits in, but there was barely any wrestling and was a lot of down time. It wasn't a bad show, it was just long. I did pick up a One Night Only Legends shirt and a Raw is War shirt for a friend. I didn't see any other retro-shirts for sale, it was $20 to give you an idea for it will cost at Shopzone. It was cool to cross Piper's Pit, Dusty and the other legends off my list as seeing live, but it was a slog to get through just to get to Piper.
John Orquiola
Scrapple



Since: 28.2.02
From: Boston

Since last post: 1428 days
Last activity: 1428 days

#20 Posted on
It's nice that the match quality of Old School RAW was that of a RAW from 1994.

I didn't realize until last night how much I prefer the old school look. Red, white and blue ring ropes, blue ring steps, the giant RAW letters, and the audience not lit up in red or blue to signify the brand. I even like the old metal barricades. I especially like the picture in picture backstage promos during the ring entrances and the old interview platform for Mean Gene's interviews.
The best things on the show for me were:

1) Mean Gene. I only wish he busted out a "Sluts? Bitches?! Mae Young, you gotta be kidding me! I can't believe it!" I was waiting for a "shank of the evening", but unfortunately 1) that's old school Nitro and 2) Flair's not around.

2) The return of UPDATE.

3) Lord Alfred Hayes's "Promotional consideration paid for by the following..." But not the hideous Lord Alfred Hayes voice sound-alike that followed.

Nothing popped me like "Jive Soul Bro" and Slick, though. He's kind of fat. Slick's shaped like a bowling pin in a zoot suit.



---

@BackoftheHead



www.backofthehead.com
Pages: 1 2 3 Next