Super Shane Spear
Bierwurst



Since: 2.1.02
From: Sector 7 Slums

Since last post: 2867 days
Last activity: 2867 days

#2 Posted on | Instant Rating: 3.08
That was an unbelieveable main event. Do any trivia buffs want to check back and see if this is HHH and Test's first time tagging ever?

(edited by Super Shane Spear on 12.8.02 2014)

---


B-B-B-BROKEN DOWN!
insideSOLUTION
Chorizo



Since: 3.1.02
From: toronto, ontario, canada

Since last post: 5633 days
Last activity: 5087 days


ICQ:
#3 Posted on
Originally posted by Super Shane Spear

---

That was an unbelieveable main event. Do any trivia buffs want to check back and see if this is HHH and Test's first time tagging ever?

(edited by Super Shane Spear on 12.8.02 2014)

---


off the top of my head i can recall at least two more times where they've tagged. when test was the "corporation's hired gun" during mid-1999 and they wanted to give him the boot, hhh was sent in as his tag partner (being a corporation member and all) and promptly left him for dead. can't remember who they were facing, though.

during the brief stint where test was standing up for himself after steph dumped him for hhh, during the mcmahon-helmsley era, they were paired up where the same thing happened.

i'm not 100% sure it was h tagging with test for the first scenario, but i'm almost positive that the second one happened, sometime in early to mid 2000.

EDIT: MAN that was a good match. i complain about the wwe tag formula and all, but tonight it damn well worked. the match was solid gold, i was on the edge of my seat. i basically knew the ending would come as h pinning rock or test pinning taker, but that was a really good way to set it up. mad props to the seattle crowd for being super lively for the whole show. awesome stuff.

OH, and was i the only one who saw the matt heel turn coming as soon as someone in the audience stood and looked towards the entrance way? did anybody else hear lawler's comment about "maybe matt hardy has some heat with the raw management?" now that i think about it, with these *RUMORS* of matt hardy'z being in the doghouse with the management for speaking up and suggesting things, that whole skit could have been based on that. speaking up, and getting the shaft. i don't know, i am a conspiracy theorist tonight.

(edited by insideSOLUTION on 12.8.02 2322)
Parts Unknown
Lap cheong



Since: 2.1.02
From: Darkenwood

Since last post: 206 days
Last activity: 206 days

#4 Posted on
It definitely was awesome. Isn't it amazing that Goldust, Christian, Storm and Test actually looked like main-eventers alongside Rock, Undertaker, Booker T and HHH? They can hang, baby! When guys like them are actually given a chance, they can shine.
How about the heel heat the Unamericans have? Wow! I know anyone saddled with an "I hate America" gimmick is going to get heat, but these guys are becoming some of the most hated heels I've ever seen. The good thing about this: any face that is against them will get MONSTER pops from the fans. It's great.
Raw kicks ass all of the sudden. Tonight everything seemed to click, except for Molly/Trish #3,449,996.5. I'm getting pretty sick of that matchup.
Other than that, two thumbs up!

EDIT: Almost forgot...my heart jumped when Kane's pyros went off. How about that new entrance video with Kane on fire? Totally cool. The fans were legitimately disappointed when he didn't show.
Can we expect Kane to show up and kick Finkel's ass?

(edited by Parts Unknown on 12.8.02 2221)

---

"YOU WANT A PIECE OF ME?" - The chilling words of the Shockmaster!

"Here comes Charles Benoit, and he's really mad.....Charles Benoit is here, and he's FUCKING CRAZY"- T.R. on the barbecued cat thread (it's too terrible to link)

THE AWESOME UNDERTAKER drives out - damn, how did those STEEL steps rise up onto their ends and out of the way of - hey wait, I see DUDES there! They must be soulless minions of Big Evil's Red Devil Underwood Deviled Ham Team Evil. What? - CRZ, back to his old antics
HitTheSnoozeButton
Boudin rouge



Since: 2.1.02
From: Pittsburgh PA

Since last post: 3365 days
Last activity: 571 days

#5 Posted on
Wow I really have some things to say.

First, Rock's interruption and shut up bitch lines were sweet. I could see the end of the segment coming but it still rocked the casbah.

I cannot wait for Rock/HHH next week.

The Richards Dreamer match was very good in its own little way.

Nowinski did a much better version of the finisher this week, and it looked decent. I wish I knew what it was called.

Flair Bubba Show Jericho was pretty good, and that was probably the match I enjoyed least tonight. But it was still good.

The Un-Americans are really good in their roles right now. I'm digging their act, which is to say I want them to get the shit beaten outta them whenever they are on my screen.

It was weird, I said to myself, "Matt's gonna turn on Jeff" and sure enough I was right. Let's see if they have a better feud this time.

That main event started a lil slow, and I thought it wouldn't be that long BUT IT RULED IT! Booker was an awesome face-in-peril, and everything about that match kicked ass. Unfortunately I called the ending again, which I normally suck at. I knew they wouldn't let UT powerbomb storm for free. Oh well it looked cool.


Awesome awesome show, getting RAW back on track! Even though I'm usually positive anyway, this show simply ruled.


PS PUT THE BELTS ON T AND GOLD DUST PLEASE

PPS Bischoff has been terrific onscreen since his return.

PPPS The Island Boyz beatdown of the mini dust was SICK!


---

What a Manuever!

Ross During Jeff's Ladder Match, after the KO chairshot:
"CLIMB THE LADDER KID, MAKE YOURSELF FAMOUS!" Just awesome.
CxMorgado
Boudin rouge



Since: 21.1.02
From: Boston MA is the rippen'ist town...

Since last post: 816 days
Last activity: 719 days

#6 Posted on
That was great.

Great match, and a great ending sequence that had me wondering just who was gonna pin who right up until the final 3. Totally sweet!

Jericho getting pantsed... not so much.


---

Back to back!
The Vile One
Chourico



Since: 3.1.02

Since last post: 5721 days
Last activity: 5598 days

#7 Posted on
Can someone please tell me anything earth shattering Storm, Goldust, and Christian did in the match? I mean Goldust didn't do anything beyond the first minute he was in there. Storm got like one move off. The only thing I thought was really cool about the match was that the Un-american's won the match clean after Test pinned taker, and both were the legal man. Even though Rock tried to pin Test earlier, when Rock was NOT the legal man. If Storm and Christian getting whooped up by the Rock whenever they were in there made them look like main eventers, well then cool beans.

Booker T should be renamed Kicking T. Haven't seen one wrestler kick that many times without doing anything else other than maybe X-pac or RVD.


---

"It is a strange fate that we suffer so much fear and doubt over so small a thing...such a little thing."
-Boromir
ScreamingHeadGuy
Frankfurter



Since: 1.2.02
From: Appleton, WI

Since last post: 2024 days
Last activity: 2024 days

#8 Posted on
And a fashion report, too!

Today's ad of the night (with 5) Serving Sara. Runners-up (with 4 each) Oblivious - like I am to THAT show, Snickers - loves Horse Cops, and Snickers - hates telemarketers.

Brock supports Hulkamania, which he helped kill, by wearing a shirt. Meanwhile, DeadCowMan chats with security.

Thhhor, in a NOT-him shirt, chats a heel promo. I guess being a face made him weak. Rock butts-in after 5 minutes, not wearing the belt. Brock gets involved, too. That's 13 minutes of my life.

DeadCowMan (2nd scene) can't make matches, he says to Rock.

Trish, in a bust-pushing-forward shirt (and slapping Finkel) and Spike, in a "Pound 4 Pound" tshirt, vs. The Virgin's Hero, in the Belt, and The Deflowerer, in H-pants. Hey, if Molly bothered to watch last week's tape she'd know about Chris' nefarious plot. (heck, if ANYONE would bother to watch the show they'd be two steps ahead of everyone else, but for some reason NO-ONE bothers to!) Short match, short enough that Lawler couldn't ruin it! Okay.

JR, in his black hat, and FuckYouLawler, not in his crown.

Goldie gets a tag-title match out of DeadCowMan (3 in 30 minutes). Mini-Goldie gets jiggy with the leg. I don't like midgets. Finkel cuts a promo. Kane! Or maybe not. RVD, Hardyz, DeadCowMan (4) chat. Hey, maybe NOW Steph will know Stacie is the sabateur - nah, it's not like SHE would actually WATCH a show.

Storm, with Christian, in Title Belts and upside-down flag shirts, vs. Booker T, with Goldie and midget, in black, stylized-T undies. Good match. Test and Greybeard in post-match goodness. I don't like midgets. Back from the break, DeadCowMan(5) puts midget through 3 minutes. As much as I don't like midgets, I hate bullies. Now Stacie's out (and Steph STILL doesn't know who the saboteur is!). FuckYouLawler creams.

Y2J, in red and silver-drop pants, and Giant, in the black singlet, vs. Bubba, in a Dudleyville baseball jersey, and Flair, in gold and sparkly robe. It's NOT a table match, Bubba! Good match. Flair/Jericho is a feud a LONG time coming. Coach wears a BLACK shirt, Jericho plugs his band, and a match at Summerslam!

Hype Shawn. I don't like that SummerSlam color scheme. Icky!

Tommy Dreamer, in the IHateTexas belt and a "Psyche Ward" tshirt, vs. Steven Richards, in black and blue pants. Only two weapons? This is more like a duel than a hardcore match. Good, vicious match, too.

Jeff Hardy, in non-glow face paint (which is already running) and a wife beater, vs. RVD, in black dragon "RVD" singlet. That one chick in the front row must really be a Jeff fan. Hooray! Matt/Jeff Part II (or is that Part I, continued?). What does Lita think? Why wouldn't she eat that lovely fruit platter? Okay match.

DeadCowMan (6) in the truck. Oh, so that WASN'T a local spot.

Thhhor, in Iron-Cross-undies, and Team Canada, in the same thing as before, vs. T, in the same thing, Goldie, in the wig and robe, Greybeard, with the bike, red do-rag, and red-devil shirt, and Rock, in bull-undies and NOT wearing the belt. Good match! Fast paced, and the legal men were involved in the pin.

Overall good show. But why don't the wrestlers watch it?


---

Fashion Reporter Extraordinare

and Offhand-Remarks Maker

Who just happens to be weirded-out by Skittles Commericals.

In the name of the Moon,
I will punish you.
BrewGuy
Kolbasz




Since: 2.1.02
From: Pickering, Ontario

Since last post: 1821 days
Last activity: 360 days


ICQ:
#9 Posted on
BEST!

RAW!

EEEEEEEEEVERRRRRRRRR!

TEST!

PINS!

UNDERTAKER!

CENTER OF THE RING!

1!

2!

THREEEEEEEEEEEEEEEEEEEEEE!

WHITBY!

BOOT!

OF!

DEEEEEEEEEEEEEEEEEEATHHH

KICK WHAM BOOT!!

TEST WINS!

TEST WINS!

I LOVE MY LIFE!

I LOVE EVERYBODY!

TEST WINS!

AWESOME AWESOME THIS WAS JUST AWESOME!

TEST WINS!

TEST WINS!

TEST F'N WINS THE MAIN F'N EVENT!

TEST HAS DEFEATED THE UNDERTAKER!

BOW DOWN!

BOW DOWN TO YOUR LORD AND MASTER

BOW!

DOWN!

TO!

TEST!

[/DEAN IMPRESSION]


Hey, marking out is FUN!! Go ahead, try it amongst yourselves! We now return you to your regularly scheduled Raw (which was a very good show and holy CRAP was the crowd hot for the main event) discussion. Thanks for indulging me, I appreciate it. :)


---

It's False
Scrapple



Since: 20.6.02
From: I am the Tag Team Champions!

Since last post: 31 days
Last activity: 31 days

#10 Posted on
This was an excellent Raw and it's obvious that some of the WWE brass have noticed the way the last few Raws have stunk up our televisions.

GOOD:
-The Main Event: The eight-man main event was amazing. Even stiffs like Undertaker and Test didn't take away from it and they actually kept up VERY well. Lots of false finishes and close near-falls kept me on the edge of my seat. Great match!

-Storm/Booker: Another good match that could stand to use a few extra minutes. I think we're all thrilled that Booker T and Goldust are finally getting their shot at the tag titles.

-The Hardcore Match: Matches like this are what should be thrown out there every now and then. A simple "each man gets one weapon" is a neat little twist that's a refreshing change from the usual chaos we see every single week. If they can throw out those type of stipulations more often, the Hardcore Title scene wouldn't be so stale. Now if only they could kill the 24/7 rule...

-Jericho and Big Show/Flair and Bubba: Good tag match that had Jericho going over cleanly. I just DON'T understand what people have against Bubba Ray Dudley. He meshed in there very well against Jericho and Big Sloth. And he tapped to the Walls cleanly, so will the 'net fans PLEASE get off the man's back?

BAD (Not a lot, but there were some):
-Hardyz split, Take Two: Wasn't the Hardyz split aborted not even EIGHT MONTHS AGO because the feud was so horrible? There's a reason that this was aborted and never spoken of again. Their backstage promos were so horrible that they were funny for all the wrong reasons and the match at Vengeance was awful. These two do NOT mesh well together. Time to start laughing at Matt and Jeff's promos again, I guess.

-Not a Ring Announcer Feud!!: When I saw Howard Finkel cut that promo, I got a very sick feeling in my stomach. I have a bad feeling that this is leading up to a Howard Finkel/Lilian Garcia grudge match sometime in the near future, in what should be (hands down) Worst Match of the Year. The only way they can redeem themselves is to have a Evening Gown/Tuxedo match (because Lilian's pretty hot), but because the Rasslin' Gods hate me, that would probably just result in seeing Howard in his boxers. EWWWWWWWW!!!

Don't let the BAD fool you. This was the best Raw in a long time. Let's hope they can keep this up and let's hope they never repeat last week again.

(edited by It's False on 12.8.02 2119)

---

"That's right! You suckas better FIND somewhere to run! 'cause it's me - Booker T - not only am I the Scorpion King, but I'm the five-time WCW Champion - and I got a sword, too! Now can U dig THAT - SUCKAAAAAS"
-Booker T, Hollywood's next big superstar!

And that's the bottom line, because it's false! It's DAMN false!
ICEMAN
Landjager



Since: 23.5.02
From: Nashville,TN

Since last post: 3151 days
Last activity: 2840 days

#11 Posted on
Tonight's show was great.


The main event was hot,especially the ending.It shows that Storm and Christian can go with the "big" guys.


Chris Nowinski was,as always it seems,was a highspot.He finally hit the "Crimson Slam".

The show-opening promo was good.

Matt turning heel.What a better way to do jealous because your brother is getting all the shots and your getting nothing go and there and cost him a shot.Its been done a million times but it really kinda fits this.And do it while your girlfriend is watching too.



And the funny moment probably no-one else noticed of the night.

In the very beginning of the show when Brock came through the crowd there was this women who's mouth opened wide as he walked passed her.
The look of her face was like see could hump him right then and there.

I just thought that was funny.

(edited by ICEMAN on 12.8.02 2307)


---

I am immortal
I have inside me blood of kings
I have no rival,no man can be my equal
So take me to the future of of your world
---Queen,Princes of the Universe


Do or Do Not,There is no try.
---Yoda


(h)(i)(t)(w)
RKMtwin
Boudin rouge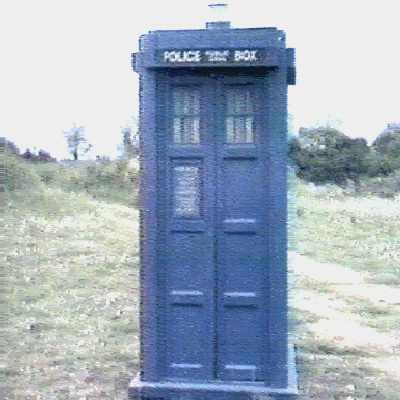 Since: 1.3.02
From: Denver, Colorado

Since last post: 3459 days
Last activity: 2902 days

#12 Posted on
RAW rocked tonight in such a major way, IMO it was one of the better RAWs I've seen in a long time!

Even at points where the action was a bit slow (such as the Flair/Bubba vs. Y2J/Show match), there was still so much effort put into it that even the stuff that come off badly didn't hurt the overall fun factor this week's show had.

And marking out for a minute--

I can't wait for Kane to whoop The Fink! (Howard the Coward booked himself a one way ticket to HELL!!!!!!!)

Bischoff as GM is THE MAN. He's such a f*ckin' slimeball, the point he gets his come-uppance will make for great TV.

The Book and Goldust-- NEW TAG CHAMPS AT SUMMERSLAM, BABY!

The Un-Americans will get theirs soon. Oh, they will, my friends. They will...

And Rock vs. Triple H next week? After a kick-ass edition of RAW tonight? I'm totally there!


So pretty much, I agree with all of you here one way or the other!!
---

David Crockett sez it best, folks: "Look at 'im! Look at 'im, Tony!"
HMD
Andouille



Since: 8.6.02
From: Canada

Since last post: 373 days
Last activity: 373 days

#13 Posted on
Throw my hat into this ring. Awesome, awesome RAW. And I would also like to reiterate the point I'm sure I've made before, but fan heat makes SO much of a difference. We've seen RAWS that would have been this fun before, but without the fans going nuts it just isn't the same. The hot crowd made the bland entertaining (Molly/Norwinski V. Spike/Trish)
made the good above average (Show/Y2J V. Flair/Bubba) and made the great...Awesome (main event). Also liked the Shawn promo...How long have we been saying the fans need to be reintroduced to Shawn "Bible Thump (or "Flag Hump", if you'd rather)" Michaels. Well they finally were. Loved Fink turning heel, he's got more personality than he's been given credit for. Not a fan of trying to kill midgets, but you take what you can get. Kane is over like biological weapons in Iraqi airspace...And may I say...We should keep our minds open about Trips. If you asked me if I'd be defending him a day ago, I'd have laughed. But seeing him work tonight, perhaps he'll be far better now in the ring once he becomes a heel again.







---

"There once lived a man named Ray
Who suspected he just might be gay,
he got moist around males,
and he painted his nails,
but his ass-f*cking gave it away."
HrdCoreJoe
Potato korv



Since: 29.4.02
From: Jax, FL

Since last post: 2334 days
Last activity: 2333 days

#14 Posted on
I thought it was a top to bottom great show but dear lord was I dissapointed when Kane DIDN'T actually show up. I'd assume this answers the question "What show will he be on?" but I always figured he was drafted to RAW, it makes little to no sense that he could just pop over to SMACKDOWN because he had some time off. May the WWF never be accused of constantly using logic in all their story lines, however.
The Vile One
Chourico



Since: 3.1.02

Since last post: 5721 days
Last activity: 5598 days

#15 Posted on
Someone has yet to tell me how tonight's match showed how Storm and Christian "go with the big guys" or "looked like main eventers" they barely did anything in the damn match. What about Storm's great matches with Edge or the ones he had in WCW and ECW. What about Christian bumping his ass off in all those ladder matches? Damn it, I just don't get it.


---

"It is a strange fate that we suffer so much fear and doubt over so small a thing...such a little thing."
-Boromir
Zeruel
Thirty Millionth Hit
Moderator



Since: 2.1.02
From: The Silver Spring in the Land of Mary.

Since last post: 338 days
Last activity: 280 days

#16 Posted on | Instant Rating: 4.05
crap...my tape stopped half way through raw....grrr...setting up vcr in a rush never works...


i was hoping that the main event sucked so i wouldn't miss out....d'oh...sound like it ruled...well, there's still velocity, hopefully they'll show 5 mins or so of it...


---

"You can't fire a gun in a confined space! What are you tring to do, make us deaf?!"
"Just get out of the chopper."
"What?"
"Get out of the chopper!"
"The crops!?" - Jack Lemmon and James Garner, "My Fellow Americans", and the reason I say "The crops?" instead of "Huh?"


R-D-Z
Fazzle
Kishke



Since: 2.1.02
From: Wilmington, NC

Since last post: 4854 days
Last activity: 4455 days

#17 Posted on
One thing I noticed during the main event, for some reason or another. I wasn't really LOOKING for it, but I just happened to see it. Nobody threw a friggin left. All the punches in the main event were done with the right hand...why? Even if they're right handed, shouldn't they be able to throw a left?


---
Rad T
Cotto



Since: 19.6.02
From: Pittsburgh

Since last post: 5597 days
Last activity: 5597 days

#18 Posted on
Great RAW. Amazing main event. For the first time in a long time, I am glad there is a Hardcore Championship. All Dreamer and Richards had were a cane and a chair, and they had a great hardcore match. Keep that up. Good RAW all around.

-Rad T


insideSOLUTION
Chorizo



Since: 3.1.02
From: toronto, ontario, canada

Since last post: 5633 days
Last activity: 5087 days


ICQ:
#19 Posted on
Originally posted by rikidozan

---

crap...my tape stopped half way through raw....grrr...setting up vcr in a rush never works...


i was hoping that the main event sucked so i wouldn't miss out....d'oh...sound like it ruled...well, there's still velocity, hopefully they'll show 5 mins or so of it...

---


if you can catch heat, they'll probably show a good chunk of it there. i doubt they'd show it on velocity, as it's a smackdown show.

p.s. the midget murder was the best use of a midget EVER.
ekedolphin
Scrapple



Since: 12.1.02
From: Indianapolis, IN; now residing in Suffolk, VA

Since last post: 15 days
Last activity: 18 hours

#20 Posted on | Instant Rating: 4.52
Excellent RAW! Any RAW that features Booker, Christian and Lance in a main-event is going to get me to mark out.
Booker played Ricky Morton very, very well. People were actually chanting for 'Taker by the time he was ready to make the hot tag.
(reading the recap so I can comment on each individual segment-- I was still rubbing the sleep out of my eyes at this time, after all)...
You know I don't like Triple H, but I admit that he and The Rock bring out the best in each other. Especially when Triple H can act like an asshole, which seems to come quite naturally to him, wonder why that is.
Chris Nowinski is my new personal role model. Everyone should do what Chris is trying to do, which is be the first to make love to Molly. Whoo! It saddened me somewhat to see Spike and Molly going at it in this match, because their angle together got both of them waaay over, and it was great television.
Remind me again... what the hell has Matt Hardy done recently, that he can even request a shot at a shot for the Intercontinental Title? "Well, I asked first"? Damn, by that logic, if I'd only been there, I could've faced RVD for the right to face Benoit! Damn me for not being able to make the trip out to Seattle!
Can you dig it, sucka? Booker wins! And Goldust absolutely clocked Lance Storm, too. Booker and Goldust-- future WWE Tag Team Champions!
The announcement of the eight-man tag-team match was
great!
We get to see Booker and Lance wrestle twice in one night! Plus, Christiiiiiiian! Christiiiiiian!
Holy shit. Three Minutes are fucking insane. The mere fact that they could do moves like that on a midget and two eighty-year-old women without killing them has me excited. Sick, sick dudes. It'll be great to see Bischoff and Three Minutes get their comeuppance, though. I actually expected it here, during the attack on Minidust. Goldust came out, but faaaaaar too late.
The Random Tag-Team Generator actually worked out pretty good this time. Nice to see someone lose to Chris Jericho for once-- mostly cleanly, for that matter-- and by submitting to the Walls of Jericho, to boot! Thank God Y2J can finally get a win. Now let's keep it up, Chris. I'm a fan of both Flair and Jericho, but I hope Jericho wins at SummerSlam.
Tommy Dreamer retains, and not only that, but he now
is
the Innovator of Violence! That'll get him over better than his previous gimmick, anyway. "Oooh, I turned on RAW, and there was this real sick guy who ate people's vomit. WHERE CAN I GET THE T-SHIRT?" just doesn't sound like a very likely conversation that one would have with one's friends.
You can imagine the sigh of relief that I let out when Bradshaw didn't get involved in the match. As a matter of fact, RAW was officially Bradshaw-less! We should host a countdown right here listing the number of days that RAW has been without Bradshaw. "RAW: Bradshaw-less for 7 Days!"
Come to think of it, maybe a week counter would be better. Anyway.
Big surprise, RVD defeats Jeff Hardy. The announcers tried sooo very hard to make us believe there's mutual respect between the two competitors. How could that be true, when Hardy invariably does the job to RVD every time? I'm not complaining that they're pushing RVD, but in character, Rob
has
to believe that Jeff is a complete pushover.
The heel turn came as zero surprise to me as soon as Matt entered the ring, too. But joy, we've got Benoit-RVD at SummerSlam! I might actually buy this one. Does Kurt have a match yet?
Test covers The Undertaker. Holy shit, someone actually pinned The Undertaker. Too bad they wasted the rub on Test. But still, it was surprising to me-- recently, it seems that even when The Undertaker loses, he doesn't actually do the job. Remember who The Rock pinned to win Undertaker's World Title? (Kurt, naturally).
If the SummerSlam card has Rey Mysterio added to it (which seems very likely), as well as Kurt Angle (maybe the two together?) and Eddie Guerrero (not sure how they'll fit him in just yet), I might very well be
there.
Although... it could be just me, and it probably is. But when I ran through the SummerSlam card in my mind just now, I had to think just for a few seconds before coming up with the World Title match. I don't think the Rock-Lesnar feud has been built up as much as it could be-- Lesnar's just been destroying a few other people, including Hulk Hogan, to show how dangerous he can be. But Brock hasn't actually done much to The Rock, I don't think.
Like I said, it could just be me.
Anyway... A+ for tonight's RAW effort. KEEP THIS SHIT UP!
---
"I can't believe it! I just got pinned by a freaking 12-year-old!"--
Kurt Angle talking about Rey Mysterio on WWE SmackDown!, 8/9/02
Two-Time, Two-Time Randomly Selected Weiner of the Day, 5/27/02 and 7/3/02
Pages: 1 2 Next