chill
Landjager



Since: 18.5.02

Since last post: 4026 days
Last activity: 4026 days

#1 Posted on
Should be a very interesting RAW to say the least. The fallout of Vengeance *should* give us some new storylines to look at.

Dudleyz vs. Eddie/Benoit

I don't think this is over yet. Benoit & Bubba Ray only had a couple weeks of their program, and with Bubba Ray winning, I can't imagine him being the one to get the final rub in this "feud." Or was he always the one who was supposed to come out on top here??

Triple H & Shawn Michaels

Looks like D-X is back. Say what you will.

The Rock & Brock

There will be words, and I hope to god Heyman gets a lot of mic time against Rock--who we all know will have twenty or thirty "cutdowns" involving anuses, pie, monkey piss, and all other things that grown-ups reguarly talk of in public (or at all).

RVD vs. Jeff Hardy -- Ladder Match for the IC Title

Cool. Hopefully, it's better than RVD vs. Eddie from a couple months back. However, after Jeff's match last night, I doubt he'll be up to par.


(edited by chill on 22.7.02 2159)
Promote this thread!
ges7184
Lap cheong



Since: 7.1.02
From: Birmingham, AL

Since last post: 74 days
Last activity: 62 days

#2 Posted on
Jeff Hardy vs. RVD in a ladder match should make the show worth watching on its own! I enjoyed the past two ladder matches on RAW (Hardy/Undertaker and RVD/Eddie), and I would expect this to be at least as good.
El Pescado
Kolbasz



Since: 3.1.02
From: Toms River, NJ

Since last post: 2512 days
Last activity: 2335 days

#3 Posted on
Ooh, a ladder match! Even if the matchup doesn't make sense it looks like the WWE is going to give me a happy Birthday!

(edited by El Pescado on 22.7.02 1336)

---
"In a related note, millions of gamers have just shit their pants."
-Billy from Planet GameCube after confirming the Nintendo/Square deal with NCL
The Vile One
Chourico



Since: 3.1.02

Since last post: 5784 days
Last activity: 5661 days

#4 Posted on
When did Jeff hardy and eddy have a ladder match? RVD and Eddy had one on RAW. Jeff and Undertaker had one. RVD and Jeff had one before at summerslam 2001 for the Hardcore title.


---

"It is a strange fate that we suffer so much fear and doubt over so small a thing...such a little thing."
-Boromir
TheMarketingMajor
Bauerwurst




Since: 2.1.02
From: University of Pittsburgh, UNITED STATES OF AMERICA

Since last post: 5546 days
Last activity: 5497 days

#5 Posted on
OK, one hour into the show....

Ummmm.....

Ladder Match was less than enthralling.

HOWEVER.......

what it's setting up looks to be outstanding!

Trish/Bubba v. Regal/Molly was fantastic!

Hyping Rhyno's return.....YES!!!!

Return of the Booker T/ Benoit rivalry.....YES!!!

I don't know if this is Bichoff's doing or what but hour one gets an A from me!


---

Another Rollback saves the day!
Super Shane Spear
Bierwurst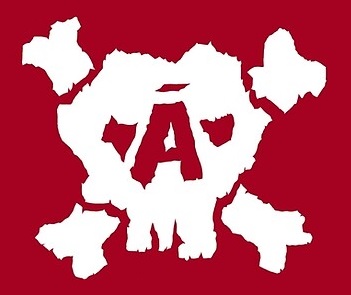 Since: 2.1.02
From: Sector 7 Slums

Since last post: 2931 days
Last activity: 2931 days

#6 Posted on | Instant Rating: 3.08
La Roca??!!

They ARE trying to bring CRZ back to the fold.

Oh, and "The People's Mullet?" GOLD.

(edited by Super Shane Spear on 22.7.02 1901)

---
evilwaldo
Lap cheong



Since: 7.2.02
From: New York, NY

Since last post: 4747 days
Last activity: 4528 days

#7 Posted on | Instant Rating: 0.00
Didn't work:

Opening interview - What was the point?

Ladder match - Didn't even go 10 minutes and both Jeff and RVD looked uninterested. This was ugly.

Now I get the point of the opening interview. HHH gets the first and last 20 minutes of the show.

Trish/Bubba vs. Regel/Molly - Nice match but why is Bubba out there wrestling with one arm? He never should have stepped into the ring.

A DLo/Stasiak match later than the ladder match?

Worked:

9:50 I popped in my Blade Runner DVD and turned off Raw.




---

Prime evil of Kaiju Big Battel is very mysterious and expensive doctor.
El Nastio
Banger



Since: 14.1.02
From: Ottawa Ontario, by way of Walkerton

Since last post: 4 days
Last activity: 4 hours


ICQ:
#8 Posted on | Instant Rating: 7.33
Originally posted by Super Shane Spear

---

La Roca??!!

They ARE trying to bring CRZ back to the fold.

Oh, and "The People's Mullet?" GOLD.

(edited by Super Shane Spear on 22.7.02 1901)

---



I read on here somewhere....the more heel Eddy becomes the more latino he gets. I give it two weeks before he starts speaking full blown spanish.

EDIT: I take it those were the Island Boys.

(edited by El Nastio on 22.7.02 2216)

---

Montreal Expos, 2002, October, The Fall Classic.

"PLEASE BELIEVE IT!"
othertim
Weisswurst



Since: 2.6.02
From: Somewhere In New York

Since last post: 3673 days
Last activity: 3672 days

#9 Posted on
Originally posted by Super Shane Spear

---

La Roca??!!

They ARE trying to bring CRZ back to the fold.

Oh, and "The People's Mullet?" GOLD.

(edited by Super Shane Spear on 22.7.02 1901)

---


Word.

And man were those some massive bruises on Eddie. Ouch.


EastCoastAvenger
Bockwurst



Since: 4.1.02
From: Clearwater, FL

Since last post: 3332 days
Last activity: 679 days

#10 Posted on
Samoan Gangstas!! Samoan Gangstas!! Samoan Gangstas!! Samoan Gangstas!!

You get the point. They debuted, they kicked ass! I, for one am one happy muhf*cka!

Just hook them up with their cousins Rikishi and The Rock, get a Samoan 4 Horsemen thing goin' and run WILD on WWE!!


---

"All born equal unless you're Canadian
Then halfway through decay like Uranium
You define what's death-defying
Get the most out of life or at the least die trying
Are you Evil Knievel jumping a train?
Or running with scissors like Frasier Crane?
Have really good times doing really bad things
'Cause the show ain't over 'til the fat lady sings
Like Elton John with his candle in the wind
It's hard to blow out a flame as big as him
But we've all got to Wang Chung with the Grim Reaper
Whether you're Einstein whether you're Beaker
Death is certain so it's definitely worth flirtin'
Don't expect a bright light no just curtains
Life is like a penis most people don't know it
But most people suck so they usually blow it"

From "Take The Long Way Home", by The Bloodhound Gang

Super Shane Spear
Bierwurst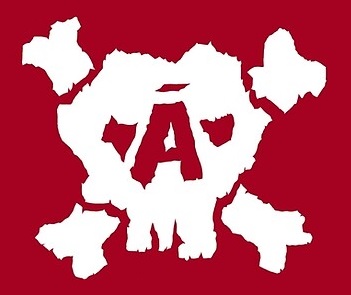 Since: 2.1.02
From: Sector 7 Slums

Since last post: 2931 days
Last activity: 2931 days

#11 Posted on | Instant Rating: 3.08
Just the idea of the Samoan 4 Horsemen is too cool to pass up! :)


---
chill
Landjager



Since: 18.5.02

Since last post: 4026 days
Last activity: 4026 days

#12 Posted on
GREAT to see the Island Boys debut. Kimo and Ekmo are bound for the highest peaks of the tag team mountain. But I want to see them keep their "ruthless agression" instead of drift into boredom after a few weeks of these vicious Lesnar-like attacks.

I guess this marks the end of D'Lo as a wrestler for the time being. He's not as good announcing now as he was to start... but he's still a good mix with Coach.

Rob Van Dam just got handed his official invitation into the big time, thanks to his match with Jeff Hardy. The way it was booked to give RVD 80% of the offense and allow him to hit ALL his moves, is proof of the latter statement.

What an awesome match with Spike Dudley and of all people, Big Show! It wasn't a 3 or 4 or even 5 star--no no, it was simply entertaining with an even better post-match demolition of the Dudley Boyz. Great stuff with Bischoff at the table, reacting.

And how about Easy E? Bischoff was superb. From the start, he was the show's x-factor.

Nice turn by Triple H. I guess they would have had a hard time turning him most other ways. Funny how his segments were the only ones I have been able to tolerate from him in well over two years. Funny how it's the first time he's interacted with fellow Kliq member HBK in that same amount of time. There just *might* be something to the old-time theory that suggests Kliq members only work for each other. I haven't seen Triple H so determined to pull off this storyline and act so well...almost ever.

Ah well, good show. Now, follow it up each week until Summerslam. Don't be a one-week fluke.

(Of course, this show had twice the star-power any previous RAW has had since the split.)
Shem the Penman
Toulouse



Since: 16.1.02
From: The Off-Center of the Universe (aka Philadelphia)

Since last post: 1603 days
Last activity: 1402 days

#13 Posted on
The ladder match was pretty slow, but given RVD had a major match last night, I was willing to write it off. And the rest of the show was pretty good. Benoit/Booker, a good Rock/Guerrero match, the Island Boyz' debut, Triple H's turn -- all worth watching.

Goddess help me, but I actually found Bischoff entertaining, if only because he's willing to play a complete asshole with such gusto. (Or is he not playing?) Vince has gotten too cool for his own good -- "asshole" chants and the occasional melodramatic gulp of fear aside, the Mr. McMahon character has become a midlife crisis fantasy figure, not a detestable heel. He's almost always calm and in control, has gobs of money and power on his side, and can even go out and wrestle if he needs to -- no wonder all the hot girls in the promotion flock to him. Bischoff, on the other hand, seems entirely happy to parody himself, which is a lot more fun to watch.
Spiraling_Shape
Bierwurst



Since: 2.1.02
From: PA

Since last post: 7 days
Last activity: 18 hours

#14 Posted on
La Roca??!!

They ARE trying to bring CRZ back to the fold.

Ha! I thought the same thing!

Why debut the Island Boyz on RAW, when they could come in to help out Rikishi who happens to be feuding with the *tag champs* on SD?

Nice to see Rhyno on TV!

Not nice to see JR & the King wayyyy out there. This means two wrestling traditions are dead (on RAW at least): the announce table spot & the guest commentator run-in.

I was hoping Benoit`s next feud with be with either Booker or RVD...looks like we get both, more or less.

Where`s the Nature Boy? They really do need to find something for him to do.


---

"Hollywood Hulk Hogan lost his hair match to Mother Nature, dude!"
Ubermonkeys
Frankfurter



Since: 2.1.02
From: Michigan

Since last post: 4858 days
Last activity: 4732 days

#15 Posted on
Re: evilwaldo


Oh, just DIE already.


---
CajunMan
Boudin blanc
No longer registered



Since: 2.1.02
From: Give me a Title shot!

Since last post: 2439 days
Last activity: 1576 days

#16 Posted on | Instant Rating: 0.00
Watched bits and pieces of it tonight, for some reason it was making me sleepy. Sleep won. I will count on BrewGuy and Smark recaps.


---

http://www.trenchwarfare.net

http://www.trenchwarfare.net
dskillz
Landjager



Since: 2.1.02
From: Houston Texas

Since last post: 4539 days
Last activity: 4244 days

#17 Posted on
Tonight's show had a very "Nitro" feel to it. I mean that in a good way too. Very much like Nitro during the good days. Hopefully they can follow it up with a few more good shows in the next few weeks. I really can't complain about too much tonight and that crowd was HOT!


---

January 4th 1999 - The day WCW injected itself with 10 gallons of Liquid Anthrax...AKA...The day Hogan "Defeated" Nash to win the WCW title in front of 40,000.
WhoBettahThanDeion
Bockwurst



Since: 4.1.02

Since last post: 5723 days
Last activity: 5560 days

#18 Posted on
That RAW was watercooler classic. Period. I have nothing else to say. Longterm booking appears to be in, and WHO saw the Triple H turn coming? I didn't. Not this soon. Awesome f*cking show. Period.


---

An open letter to Andrew Gilkison from me: Sir, I am no longer pleased with your product and thus will not read it. I am the consumer and your product is not living up to my expectations. I could open up an Andrew Gilkison message board and cry about it, but that's a waste of my time. In the meantime, I would suggest you work on improving your product. Thank you.

Watching RAW and Smackdown doesn't cost anymore than your posts do. And so, like a good consumer, I'm tuning you out.



I got two blips on my Ha-dar. Shoot 'em down!
Aphrodites Reflection
Chipolata



Since: 18.6.02
From: Atlanta GA

Since last post: 5577 days
Last activity: 5574 days

#19 Posted on
So what is with Brock Lesnar moving to Smackdown ?(I'm assuming that is what is happening). Smackdown already has two good heels in Angle and Jericho, and plenty of talent (they didn't really LOSE triple H since he hasn't been wrestling much lately, and they didn't LOSE the Rock since he appears on both shows).

So what could be the plan? If they intend for Brock Lesnar to feud with the Rock leading up to Summerslam, that could have worked just as easily on RAW. So why move him? I'll admit I am intrigued, but I don't see the reasoning for the move yet (maybe that is a good thing though, keep it a bit unpredictable).

Maybe they are going towards an Angle Vs Lesnar feud, with some of the comments made last night. I would certainly enjoy that.
Fuzzy Logic
Summer sausage



Since: 31.3.02
From: Happy Valley - Goose Bay, Newfoundland and Labrador, Canada

Since last post: 4557 days
Last activity: 4281 days


ICQ:
#20 Posted on
I like it. it was all entertaining.

And the last 5 minutes had the most utterances of the word "Testicle" or a deriviative (testicles, testicular, etc...) word since the last time I saw Mick Foley on WWF programming.
Pages: 1 2 3 4 5 Next