odessasteps
Scrapple



Since: 2.1.02
From: MD, USA

Since last post: 1465 days
Last activity: 1432 days

#1 Posted on | Instant Rating: 6.41

1. Lance and Jericho job to the Freaking Dudleys. I guess people from NYC don't have to job in THEIR home town.

2. Flair loses clean to the elbow and superkick. SIGH. Yes, I know, it was getting heat back from the PPV. But I didn't watch the PPV and Flair didn't get to win clean.

3. Is the main event supposed to get Orton a rub by helping H-Cubed win the belt? Stupid.

4. What a shock. Kane loses, unmasks and turns heel. I guess he'll join Evolution next week.

Sigh. I watch live for the first time in MONTHS for this. I should have watched the comic book documentary on the History CHannel.


---

In honor of the all-ABA Finals, Ladies and Gentlemen, your Virginia Squires!
Promote this thread!
The Goon
Banger
Moderator



Since: 2.1.02
From: Calgary, Alberta, Canada

Since last post: 227 days
Last activity: 200 days

#2 Posted on
The sight of Rodney Mack jumping into Goldberg's pyro and then getting speared backwards out of it was one of the best visuals I can remember. That was a great use of Goldberg.

Spaceman Spiff
Knackwurst



Since: 2.1.02
From: Philly Suburbs

Since last post: 92 days
Last activity: 6 hours

#3 Posted on
Heh, kinda like the Lloyd Bridges character in "Airplane": "Looks like I picked the wrong week to quit sniffin' glue."

All the hype for the big show from MSG, and *that's* what we got? Foley segment was good, and the Dudz vs. Storm/Jericho match was passable, but the rest of the show just flat-out blew. They were blowing spots left & right in the ME.

Wow, just...wow.


---
ScreamingHeadGuy
Frankfurter



Since: 1.2.02
From: Appleton, WI

Since last post: 2086 days
Last activity: 2086 days

#4 Posted on
Crap - I wasn't paying attention. Is Bradshaw still in the opening?

...and a Fashion Report, too.

Steiner, in chainmail and black "Freakzilla" tights, with Stacie, in pink latex top and skimpy shorts and black tassle-belt, and Booker, in black hot-crotch, flamin' "BookerT" undies, vs. Test, in black undies with silver thingys on his butt and crotch, and Christian!, in red tights with gold plates bearing a black "C", wearing the IC title. Lillian is in a white, midrif-baring tshirt and a black skirt. An okay match - oh no, Stacie's got an owie.

Kane stares at something. And we get FOOTAGE! Ooo - kinda like a flashback.

JR, in black hat, black shirt, and khakis, and King, in purple/gold, pimp the Lazy Writers' Poll of the Week.

Harvard, in red "H" undies, and Destro-style mask, with Long, in a grey suit and white shirt (and, like the whole WWE universe, NO TIE!). Long talks.

HHH, Randy, and Flair arrive and meet some hookers (only in New York).

The Highlight Reel: Jericho, in black hilight-reel icon tshirt and turquoise silhoutte tights (somewhere under his black boots and kneepads), with FOOTAGE!, interviews Lance Storm, in red undies and boots. Gawd - that looking-up-during-his-speach bit was spit-take funny! F'n Austin, via Titantron, "boring"s this segment, too. Book a match, NOW!

Lance/Jericho vs. Dudleys, DVon, in black "Dudley Boyz 3D" tshirt and camo pants, Bubba, in black "Dudleyville 3D" jersey and warmups. Stupid crowd - it's NOT a table match. Really an okay match, but JR just so pisses me off.

Hey, whatever happened to F-View?

Kane paces. Meanwhile, Randy reads (dramatically) and Ric talks smack.

La Resistance, in sparkly blue military coats, and yellow-trim red black berets and tights, wearing the Tag Title belts (trying to sing) vs. Adbreak, vs. Hurricane, in a new cape (with "H" vest) and black/neon green outfit, and Sgt. Slaughter, in black singlet and green camo tshirt, with hat and riding crop. Poor match - Hurricane never got tagged in. Why must Sarge always job to dirty foreigners? (Must be karma for that whole Iraq thing.)

Oh no, another Kane flashback. This whole inside-Kane's-head thing is freaking me out.

Austin, in black "Stunner Inc." tshirt with radiant white skull, pimps WMXX, and intros Mick, in black shirt with faded red tshirt and grey sweats. Rob, Dudleys, Dreamer, and Snow have the framed Hardcore Title. And FOOTAGE! Now, Vince, in blue sportscoat, white, blue-striped shirt (with FOUR buttons undone) and grey slacks, says stuff. Many hugs and a nice speech.

Shawn, in red tights with silver sundered hearts and cut-up black tshirt with radiant white cross, and Diesel, in black "Nash" singlet and black leather pants, vs. Randy, in black "Orton" undies with bolts, and Flair, in gold "Nature Boy" robe with black undies. The Wiener Ladies think Randy's hot (or so I've read). Adbreak interferes. Nash slowly no-sells (even the low-blow). Okay match - plagued by poor timing.

FOOTAGE! from just last week. The Lazy Writers' Poll says: Kane will win. The Lazy Writers say "Ha - stupid viewers!"

In a stairwell, Randy kicks Mick down a flight of stairs. JR just f'n explodes in rage.

Long, with Mack, in black, sleeveless hooded sweatshirt, and black undies with silver butt, vs. Goldberg, in black, white-trimmed fullcuts with white butt-barbed wire. The white(r) boy squashes the less-white boy. Thanks for coming, Bill. Goldberg poses longer than the actual match took.

HHH, in blue iron-cross undies, wearing the World Heavyweight title (and I was so hoping for purple so I could do a "June-is-Dairy-Month-purple" joke) with Flair, vs. Kane, in black spandex with red straps, arms bared, and his mask (for the last time?). HHH takes out Kane, AND the cameraman, with a chairshot. Adbreak chooses that time to interfere. Kane goes down, Zombie situp, repeat x2. No, Earl goes down! Aw fuckit - is a CLEAN match too much to ask for?

Bisch, in a brownish-green shirt with black stripes, is out (thanks for showing up). And...a beatdown ensues, but Rob makes the save. Kane, eventually, unmasks and chokeslams Rob. Gee - that hair was part of the mask? Since when? And I say most of the makeup came off during the match, 'cuz he didn't look like more than a balding guy with eyeshadow to me.

OVerall: An okay show. Certainly nothing really exciting, but nothing that I regretted watching, either.


---
Fashion Reporter Extraordinare

Wisdom is learning from one's mistakes.
Greater wisdom is learning from the mistakes of others.

Mr Heel II
Lap cheong



Since: 25.2.02

Since last post: 108 days
Last activity: 7 days

#5 Posted on
The show was a train wreck to be sure, but I still had fun watching it. I place a lot of that behind the Madison Square Garden crowd, and a lot of the wrestlers seemingly giddy to be in front of such a hot house.

In fact, I give credit to the MSG crowd for putting over Goldberg better than anything WWE has done since the Rock feud, though credit goes to WWE for putting him in the place they did tonight. The spear wasn't that well executed, but it was still a pretty cool visual. I busted out laughing when they actually bothered to put up the 5:00 White Boy Challenge clock.

Obviously the big letdown of the night was Kane's unmasking. They really didn't even try. If this was the best they could have possibly come up with, why not just let Kane win by disqualification? HHH keeps his belt, Kane doesn't have to unmask. Instead, we get Ross overselling the ridiculous, and Glen gets to run around with a bad haircut all summer. I'm also betting Kane's back in the mask next week like nothing happened.

If Austin successfully got future crowds to actually acknowledge Lance Storm, even through "BORING" chants, Storm might actually have something here. I think it would be a hoot if he really DID start using the sleeper as his finisher.

Bad show, but a good time.

(edited by Mr Heel II on 23.6.03 2318)
---
MrZsaszIsTheCraftiestMoFo
Medisterpoelse



Since: 23.6.03
From: Cooltown USA

Since last post: 5476 days
Last activity: 5476 days

#6 Posted on
Right, now pay attention...The problem with RAW is this new TitanTron. If they bring back the old one... smooth sailing.

And...I...can't wait to see Horshu!


---

Do try to return some of this equipment in pristine order, 007...
Evil Antler God
Potato korv



Since: 10.1.02

Since last post: 4276 days
Last activity: 2402 days

#7 Posted on
Lilian looked good. Lilian looked very good.

May just be the crowd, but that Goldberg chant was HUGE. THIS is the guy who's a "disappointment?" I'm not seeing it at all.....and, the Whiteboy Challenge ends with a thud. The way it should have


They finally did the right thing with the Dudleys, the crowd WANTED them to win. And they gave it to them. I have zero complaints

SERGEANT F'N SLAUGHTER! Too bad he jobbed postehaste, I still mark like a bitch for him

A really bad idea.....slow down your usually snail paced Kevin Nash match with an AD BREAK MID-MATCH. Shawn nearly saved it though all by himself....I still don't give a rat's ass about Orton.....

Foley gets the sendoff that he should have gotten the last time he left, Al Snow jokes and all. Vince not playing the asshole and all. And....then he gets beaten up by ORTON. God, I'm starting to hate Orton and not in a good way

And the main event. HHH NEVER GODDAMN LOSES. Forget Christian, HHH is your new Honky Tonk Man. Kane unmasks, and even though the makeup job obviously smeared, the sheer shock effect of half of his hair coming off with his mask was good enough to sell it. I liked. Might be the only one, but I liked......


---
Anybody can kick people's asses. But it takes a true monster to kick people's asses AND breastfeed at the same time
- Excalibur05
fuelinjected
Banger



Since: 12.10.02
From: Canada

Since last post: 4599 days
Last activity: 4599 days

#8 Posted on
Man, when I saw Kane's face, all I could think of was MONEY! Wow, double thumbs up WWE!
dskillz
Landjager



Since: 2.1.02
From: Houston Texas

Since last post: 4537 days
Last activity: 4242 days

#9 Posted on
When I saw Sgt. Slaughter come out, I was just shaking my head. So you hype up this show and Slaughter comes out to work a match?!?!? Geez. That was bad

I laughed my ass off when Evolution gets out of the limo and there is only one girl there wanting to touch them? What a way to show them as STARS!!! I just thought that was funny, really funny.

Goldberg over Rodney was really, really good use of Goldberg. More violence, less joking and talking is the way Goldberg should go. I guess Goldberg will be going through Nowitski next week, then Jazz, then Teddy. But what then? (I am joking about Jazz and Teddy, but still who's next for Goldberg?)

The main event was a disaster, IMO. I thought it was a good match, BUT the crowd hated the run-in, hated when they thought that Kane wasn't going to un-mask, then pissed when he did unmask because WWE thought that cutting his hair and smearing mascera on Kane's face was supposed to look like he was "horribly scarred." The crowd was shocked into silence. End this now WWE. I can imagine this never happened.

Overall, the show was disappointing. You hype up the MSG show and then you give us this? I was expecting a PPV-level show. But I got a sub-Raw level show. I was having Raw X flashbacks. OK, it wasn't that bad, but disappointing, very disappointing after all that hype.




---

January 4th 1999 - The day WCW injected itself with 10 gallons of Liquid Anthrax...AKA...The day Hogan "Defeated" Nash to win the WCW title in front of 40,000.
The Great Thomas
Sujuk



Since: 17.6.02
From: Miami, Florida

Since last post: 4713 days
Last activity: 4713 days

#10 Posted on
Originally posted by Evil Antler God

---

Kane unmasks, and even though the makeup job obviously smeared, the sheer shock effect of half of his hair coming off with his mask was good enough to sell it.

---
Amen. The burnt face was sorta frightening, but I'm still recovering from the shock of Kane being BALD!

I can't wait for the screencaps to come out on WWE.com!


---
Evolution Is Back!
Teppan-Yaki
Pepperoni



Since: 28.6.02

Since last post: 2275 days
Last activity: 2245 days

#11 Posted on
All I can think of when I saw Kane was, "You mean Gerwitz decided to steal from The Goonies?"

Show wasn't all that bad, but the Sloth at the end was anti-climatic.


---
thecubsfan
Scrapple
Moderator



Since: 10.12.01
From: Aurora, IL

Since last post: 6 days
Last activity: 48 min.

#12 Posted on | Instant Rating: 10.00
Originally posted by ScreamingHeadGuy

---

Crap - I wasn't paying attention. Is Bradshaw still in the opening?

---


There's a shot of Nash that looks kinda like him, but the old Bradshaw shot is out.
saturn93
Italian



Since: 21.4.03
From: Naperville, IL

Since last post: 7 days
Last activity: 1 day

#13 Posted on
After a weekend of setting up for my niece's birthday party, having a party, cleaning up, and watching Smackdown. I am ready for my review of Raw.

1) Steiner/Booker vs Test/Christian -> ok match, nothing unusual.

2) Nowinski/Maven -> "The Tough Enough 1 Megapowers Explode," but it wasn't that much of an explosion, like a half a minute...I actually missed the match, because I was writing stuff down.

3) Highlight Reel -> It was funny having the scenery taken away during the segment, but meaningful. It led to the match, which was a good match. The boring chant reminds me of the first match I ever saw live. It was around 1985 at the place formerly known as the Rosemont Horizon, now the Allstate Arena. It was Adrian Adonis (when he was actually wearing leather, not lace) and some other guy. It actually took Adonis a good 10 minutes to get into the ring and take off his jacket. It really killed the crowd for that match. He won the match but a lot of people said "Boring" throught.

4) MSG sign, NYC skyline...get used to it. You will see it on Thursday for Smackdown. La Resistance try to sing, but they made me wish they had Iron Shiek and Nikolai Volkoff there. Hurricane comes out, and then comes...oh no...Sgt. Slaughter. Why him???? It could have been worse. Could have been Duggan. If they play the "Washington Post March" on a WWE Raw or Smackdown, you will hear the loudest "OH NO" you will ever hear. When we taped Nitro/Thunder and that plays, we always had the fast forward button ready. Anyway, boring match, Slaughter gets bopped in the head with the belt, and back to being the last one to break up fights in the back.

5) Austin/Foley was pure gold. Having the former ECW guys come out with the hardcore belt was great. The tribute was great. McMahon coming out was a surprise. Oh yeah, he's got to use the building later in the week. Typical Foley when he closed with the end of Frosty the Snowman. Hilarious, but a great segment.

6) HBK/Nash vs Flair/Orton -> Nice match. Michaels tried a Flair flip, but didn't work out.

7) Another shot of NYC/MSG, see above for seeing it again later in the week. Mick signs for Vince, Evolution attacks, McMahon says they need a janitor. "Vince, you did it again!" (Play music at end of last scene of Gilligan's Island)

8) Goldberg/Rodney Mack -> Usual quick match. Guess they are going to say "the defeated Rodney Mack" now.

9) HHH/Kane -> I wish I had a Fast Forward button for HHH entrance. Again, a lot of stiff shots by Kane. Ref shot led to Evolution opening for the predictable ending. Bischoff (minus jacket for once, but shirt looks like something I wear for work) comes out, RVD comes out, clears ring. Kane comes to his senses and unmasks. Ladies and gentlemen...here is...none other than...Mr. Unibomb himself, Glen Jacobs...and he looks weird. He finally chokeslams RVD, which he should have done last week. We look at each other as the program ends.

Wow, a little subpar...no divas, almost no Goldberg, and almost no Bischoff.

We'll see on Thursday for the back end of the MSG DH.

See you then.
It's False
Scrapple



Since: 20.6.02
From: I am the Tag Team Champions!

Since last post: 92 days
Last activity: 30 days

#14 Posted on
Originally posted by Teppan-Yaki

---

All I can think of when I saw Kane was, "You mean Gerwitz decided to steal from The Goonies?"

---


If Kane starts using "Heeeey, you guuuys!" as his new catchphrase, I'm going to personally hope someone takes a shotgun to Brian Gewirtz and the rest of the Raw creative team.

As a whole, this show was a total mixed bag. Mick Foley APPEARED to be given a classic sendoff. But MWAHAHA, foolish viewer. It was a SWERVE! Foley can't leave without getting his ass kicked. Well, better Orton than Triple H.

And speaking of Orton, does it seem to anyone else that a rocket's been strapped to his ass? The second hour was FILLED with Orton as it looks like somebody up there's serious about him. Now if he can keep from getting injured, there may be a new star in town. I can't wait for the inevitable feud with Triple H. Let's take bets on who will be the face in that feud.

Big Kev has completely outlived his usefulness in WWE. He gets NO mic time, he completely stinks up the ring upon every outing, and he consistently garners NO reaction whatsoever. What use is he at this point?

Hey look! We have Rico, Tommy Dreamer, Spike Dudley, Val Venis, Goldust and a SHITLOAD of other guys who have NOTHING to do tonight! Let's have Sgt. Slaughter wrestle!

Goldberg, Rodney Mack, thank you, drive through. I think they're finally starting to catch on.

But where does Theodore Long go from here? Does he still back the Mack...or does he find himself a NEW oppressed black person to take on The Man? And by The Man, I don't mean Goldberg (though that COULD conceivably happen now).


---

What is Mattitude?
Utilizing the belief system and work ethic (Mattributes) of THE Matt Hardy to create a better life for yourself by fulfilling your goals and dreams. Mattitude is a quality that can help anyone -- regardless of background or past -- to achieve success. You just have to make it a lifestyle, a mindset, a religion. Mattitude, is something that can not be taught or learned. Mattitude is something that burns within. In the ring, Mattitude is the intangible, the x-factor, that gives me an advantage over everyone else.
Evil Antler God
Potato korv



Since: 10.1.02

Since last post: 4276 days
Last activity: 2402 days

#15 Posted on
As much as I hate to say it, the idea of Teddy Long throwing man after man at Goldberg (who ideally doesn't say a word and just plows through them all without a second thought) and growing more and more exasperated at Whitey makes me smile


---
Anybody can kick people's asses. But it takes a true monster to kick people's asses AND breastfeed at the same time
- Excalibur05
JayJayDean
Scrapple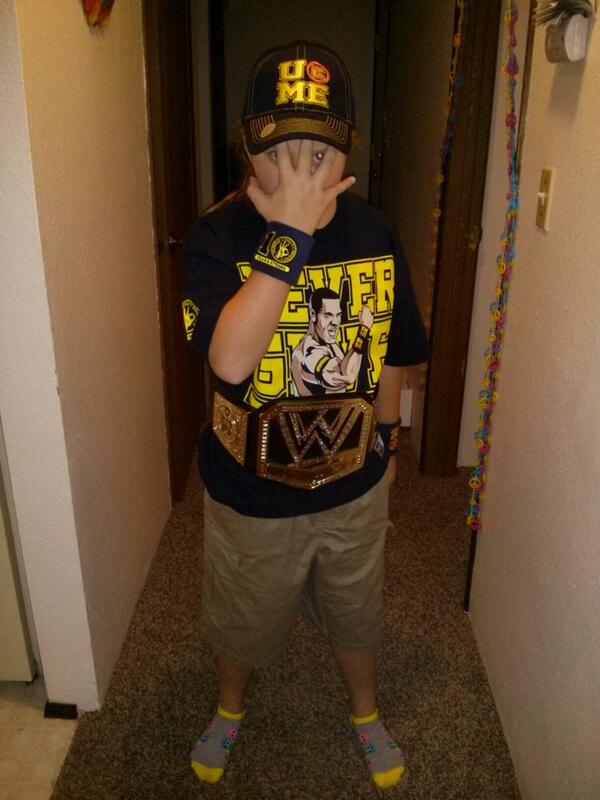 Since: 2.1.02
From: Seattle, WA

Since last post: 878 days
Last activity: 456 days

#16 Posted on
Dear Bill Simmons:

THIS is why living on the West Coast rules. Had I lived on the East Coast I would have seriously considered catching the 2nd hour of this dreck. Instead, I will now retire at 10:00 pm (or so) secure in the knowledge that I have missed Nothing Good. (TM Cameron Frye)

Your pal,
JayJayDean


---

Washington Huskies, 2003 Pac-10 football champs. Coming soon.
shinstrife
Boudin rouge



Since: 5.10.02

Since last post: 840 days
Last activity: 11 days

#17 Posted on
Overall I was a little disapointed with the ending, mainly since for a moment I marked out and believed Kane would of won, this was a mixed bag raw..

Anyone here like the Evolution titan tron video? Seems to capture the feel of the stable with them all walking in suits..

Can't wait to see Excalibur's twist on the Kane ending of Raw.


---


[url]http://home.att.net/~thehurricane/league.jpg[/url]
The Hurri-League
shea
Bockwurst



Since: 1.2.02
From: Brooklyn NY

Since last post: 5337 days
Last activity: 5223 days

#18 Posted on | Instant Rating: 4.74
So let me get this straight: Kane's mask wasn't JUST a mask, but a whole mask-plus-hair ensemble. Wow! (And where does one purchase such an item, I wonder?)

Actually, when I finally saw Kane's face, it took me back to the historic moment when Darth Vader first took that hibachi off his head to reveal -- ta da! -- Humpty Dumpty?? Same look, same letdown.

The Great Thomas
Sujuk



Since: 17.6.02
From: Miami, Florida

Since last post: 4713 days
Last activity: 4713 days

#19 Posted on


Hmmm... Tell me again what Katie Vick saw in him?


---
Evolution Is Back!
The Vile1
Lap cheong



Since: 4.9.02
From: California

Since last post: 3350 days
Last activity: 3082 days

#20 Posted on
It just looks like he has a bad haircut and he got a little carried away with the paint he puts around his eyes.


---

"Just a humble bounty hunter, ma'am."
-Spike Spiegel
Pages: 1 2 3 4 Next