geemoney
Scrapple



Since: 26.1.03
From: Naples, FL

Since last post: 10 days
Last activity: 8 min.


AIM:
#1 Posted on | Instant Rating: 7.63
TONIGHT: Kofi Kingston vs. Daniel Bryan, in a match set up via a video posted on WWE.com. Much anticipated is the follow-up to Chris Jericho's newsworthy return last week. Insert weekly Brodus Clay plug here. Plus: What's Kane's next move after failing to drag Zack Ryder (presumably) to Hell? And maybe we'll get some (more) names who will be in the Royal Rumble, which takes place in just a few weeks' time.


- WWE Open.

- Clips aired of last week's final segment, including the win by John Cena and Zack Ryder, Kane coming through the ring, and Cena saving Ryder's bacon.

- Brief fireworks went off in the arena, but they weren't your usual "start of Raw" fireworks. The lights went out and Kane's music played. He walked to the ring. I'm a little surprised they're sticking with the steel outer mask. In the ring, Kane got the mic and said he sees the disapproving looks and hears the weak whispers, questioning him and wondering why he embraces hate. He called fans "deplorably predictable" and "in denial." He told them they wake up next to a spouse they can't stand, go to a job they despise and come home to kids they SAY they love, but really feel like they're nothing but soft, spoiled little disappointments. I can't wait to have kids so I can feel that way about them! He screamed that the people live lives filled with hate, but don't embrace it. He said John Cena represents their delusions of hope.

Kane said Cena represents everything the people aspire to achieve but cannot. He said the people should be seeing their own shortcomings and unfulfilled dreams. He said when people say that Cena sucks, they're really saying they suck. And they do, because they refuse to embrace the hate. Kane mentioned Zack Ryder, saying the fans made him a star, but it proves nothing. He said he was seconds away from dragging Ryder to the depths of Hell last week, only to be stopped by Cena, who just delayed the inevitable. Kane said he always gets what he wants (thought he was going to say he always gets his man!) and the fans will get consequences for not embracing hate. John Cena's music interrupted and he ran to the ring.

Cena brawled with Kane and it quickly went into the fans. They went back into the locker room area through a side curtain. Some unfortunate Indy wrestlers were stuck in the narrow hallway and they were subject to punishment from Kane as he also continued beating on Cena. Multitasking! They took the fight outside near a docking area. Cena was thrown into some metal beams, but he was able to take a crowbar and nail Kane in the leg with it. Uppercut by Kane and Cena fell into some cardboard boxes. Camera stayed on Cena as he recovered, got to his feet and looked for Kane…but the Big Red Machine was nowhere to be found.

[Commercial Break]

- The announcers were shown on-camera as Michael Cole said we saw a "disturbing" confrontation between Kane and Cena. Jerry Lawler narrated video of Cena and Kane's brawl outside the arena and Kane's disappearance.

(1) Sheamus & Santino Marella vs. Wade Barrett & Jinder Mahal
As Sheamus came to the ring, we were shown Wade Barrett and Jinder Mahal one-upping Sheamus on Smackdown this past Friday night. Cole said all four men in this match will be in the Royal Rumble later this month. Mahal took Marella down with a knee to the gut, then a jumping knee for two. Marella fought out of a Barrett chin-lock about a minute in. Hard whip into the buckle by Barrett, cover for two. Tag to Mahal, who stomped Marella. He went to the chin-lock as well. Jaw-breaker by Santino broke him free, then he tagged Sheamus at 1:54. He cleaned house on Mahal, clubbering him in the corner, if you weel. He knocked Barrett off the apron then gave the Brogue Kick to Mahal. Tag to Santino, who took out the Cobra sock. He put it on, charged it up, and nailed Mahal with it. Fin.

Winners: Marella and Sheamus, at 2:52. A win over McIntyre and a pinfall in the tag match this week…things are looking up for Santino!

- The Miz was shaking his head backstage. He complained to Johnny Ace about why he hasn't done anything about it. Ace said Miz brought this on himself and said he has a lot on his plate. He noted he's a special ref at the Rumble, has to run a big Supershow tonight, and tonight's also the debut of Brodus Clay! Ace said if Miz wants protection, he better find his own. He said he's not Little Jimmy…he's Big Johnny. Ace was very satisfied after that line. Miz walked away, as did David Otunga (who stood next to Ace during the promo), while Ace took his phone out to text.

- CM Punk vs. Jack Swagger takes place tonight.

- Next, we'll find out the first inductee into the WWE Hall-of-Fame Class of 2012.

[Commercial Break]

- They showed the exterior of the American Bank Center in Corpus Christi as Cole sent it to a video of the first inductee into the 2012 WWE Hall-of-Fame: Edge. It was a video package sent to Seether's "Tonight." They aired comments from guys like JR and Cena as well.

- Lawler and Cole talked about the induction and said one more is to come later in the show.

- The Miz was talking to Mason Ryan backstage. WE couldn't hear the conversation, but Ryan wasn't having it. Lawler suggested Miz was asking Ryan to be his bodyguard.

- Zack Ryder was on the phone with his dad, freaking out about what Kane did. Eve walked up and Ryder pretended to be a little more confident. Ryder said he's not afraid, which is why he's going to ask Eve out on a date, and he doesn't have a match, so how about right now? Eve seemed caught off-guard, but agreed to the date. She said she has a match with Beth Phoenix for the Divas Title so it'll have to be after that. Ryder wished her luck as she walked away. Ryder looked around then walked away himself. The camera lingered on a set of closed doors just off to the side of where they were talking. Kane peeked out, then went back in.

[Commercial Break]

(2) Kofi Kingston vs. Daniel Bryan
Cole plugged WWE.com for details on how this match came about, terming it a "friendly challenge." During Bryan's entrance, they showed how Bryan retained his title on Friday night. Kick in the corner by Kofi started things off, then a springboard cross-body for a near-fall. Kofi set up for the Boom Kick just :36 in. Roll-up by Bryan, reversed by Kofi for two. Springboard cross-body again by Kofi, but Bryan side-stepped it, grabbing Kofi's arm on the way down and hooking on the LeBell Lock for the win.

Winner: Bryan, at 1:19. I can't wait to see what Emmy-worthy stuff we get the rest of the show to explain why this only went 1:20.

Bryan did his over-the-top celebration after the match, only to have Big Show's music interrupt. He came to the ring to greet Bryan, who was also in the ring. Show got the mic and wanted to talk about last week, but Bryan begged off. He said he's feeling the same thing Show is feeling, and said he hated how the match ended on Friday. He said the World Title is much too prestigious for a match to have ended in DQ like that. Bryan said he's a fighting champ, so he'll give Show a title shot whenever he wants. Show said Teddy Long agrees with both of them and said the rematch would be on Smackdown this week, no-DQ, no count-out. Show wished Bryan good luck and extended a hand. Bryan was hesitant, then shook it. Show said something to Bryan off-mic, then walked out.

- Chris Jericho LIVE tonight. Cole said some say Jericho was too emotional to talk last week, others didn't know what was going on.

- Elsewhere on the show, Punk vs. Swagger, with Swagger wanting to soften up Punk for Dolph Ziggler.

- Brodus Clay's locker room door was shown with his name on it. He finally debuts next.

[Commercial Break]

- Royal Rumble flashback to 1994 and the dual winners.

- Justin Roberts introduced, after weeks of hype, from the planet Funk, "the Funkasaurus" Brodus Clay. He even had the Funkettes. Oh. My. God. He was dressed in a red jump suit and wore a red hat. He had disco music that brought him to the ring. And he danced. WWE has trolled the audience once again. "Oh you didn't see that coming!" he shouted to his opponent, Curt Hawkins. Discerning viewers will note Christina Crawford, Alicia Fox's sister and former Tough Enough contestant, as one of the dancers.

(3) Brodus Clay vs. Curt Hawkins
Rear waist-lock by Hawkins, but Clay danced out of it. Hawkins slapped Clay, but then ran into an elbow. Suplex out of the corner. He splashed Hawkins in the corner, then hit a running cross-body for the win.

Winner: Clay, at 1:06. I'm still in shock.

- Zack Ryder gave himself a pep talk in the bathroom while brushing his teeth. He turned around real quick, apparently thinking there was someone behind him (there was! A cameraman!). He left in a huff anyway.

- Miz continued to hunt for personal protection and was turned down by Primo and Epico (with Rosa) this time. He's already getting desperate. CM Punk passed Miz in the hallway. He's out next.

[Commercial Break]

- After Jack Swagger and CM Punk made their entrances, Johnny Ace walked down. Ace said he can be impartial, and as an example, if Punk beats Swagger tonight, Vickie Guerrero and Swagger will be banned from ringside at the Royal Rumble. And Dolph Ziggler will have a warm-up match against John Cena tonight.

(4) Jack Swagger vs. CM Punk
Lawler said Brodus Clay is the #1 trending subject in the world on Twitter. I believe it. Some chain wrestling to start between Swagger and Punk. Punk slammed Swagger down, then went to the top rope. Swagger rolled out of the ring to avoid whatever onslaught was coming. Back in, Swagger went on offense until Punk nailed a springboard cross-body. Swagger back on offense as the crowd got behind Punk. Punk broke out of a rear waist-lock, but was thrown out of the ring for his troubles. Ziggler appeared to want to get involved, but Johnny Ace, still at ringside, gently ushered Ziggler aside. Punk went back in and clotheslined Swagger out. Suicide dive on Swagger right in front of the announce table. They cut to break at 5:57 of the match.

[Commercial Break]

Back at 9:11 with Swagger in control of the match. The announcers focused more on Ace's texting/who it might be than usual, so maybe we'll get a resolution to that. Punk with some kicks and a neck-breaker. Swagger shoved Punk off and delivered the Swagger Bomb for two. Punk off the top rope, but Swagger caught him and slammed him for a near-fall. Gutwrench powerbomb but Punk landed on his feet. Swagger dodged the GTS and a roundhouse kick, landing a belly-to-belly for a two-count. Both men fought on the top rope, with Punk headbutting Swagger to the mat. Macho Man elbow off the top for the win. Or two? Nope, it's a win.

Winner: Punk, at 13:48. Punk looked a tad pissed at how the finish went down. Good match otherwise.

They replayed the finish. Looked like Swagger did kick out before the three – Punk went to apply the Anaconda Vice when he kicked out, then yelled at the ref when he called for the bell.

- The announcers reset the show and showed Cena and Kane's brawl from earlier tonight.

- John Cena was shown finishing a joke…"that's why they call it Marine Biology!" to Zack Ryder. The two men talked about Kane but Cena interrupted him and said he forgot to tell fans that Ryder passed The Miz for most Twitter followers. Cena said he told Ryder things were going to get crazy, but he needs to keep it together. He patted Ryder on the shoulder, then walked away as Ryder looked around for Kane.

[Commercial Break]

- The Bella Twins argued about who was the A-lister, with one of them invoking the name of Stacy Keibler. Ricardo Rodriguez asked why they brought him in from Mexico. The Bellas said they wanted him to deliver a message to Alberto Del Rio, but Rodriguez reminded him there are other ways to do so. the Miz walked up and told Ricardo Rodriguez to go to the ring and call out R-Truth so Miz can get him. He told Rodriguez to insult Truth in order to bring him out. He told Miz "no," but Miz said if he doesn't, he'll end up like Del Rio. Rodriguez got worried and asked the Bellas to escort him out. They said no. Rodriguez reluctantly headed of.

- Time for the announcement for the next inductee into the 2012 WWE Hall-of-Fame: The Four Horsemen. That's interesting. I know Arn had been rumored for a while. Looks like it'll be Arn, Tully Blanchard, Barry Windham, and JJ Dillon. They gotta have Ric Flair for this, right? Flair was shown in the graphic along with the other four, anyway.

- Ricardo Rodriguez was in the ring, looking timid. He told Miz he hoped he was watching. Rodriguez said Truth needs to come out, then said Truth is a really bad man and said Truth's mom was ugly and has a mustache. He said all of this unconvincingly. He said Truth smells like a wet donkey and his breath stinks really bad, like a rotten burrito. Truth did come out after that one. Truth was dressed very nicely and said, "oh Lucy, I'm home!" He got into the ring and said he didn't know why Rodriguez wanted to pick a fight with him. Truth said he's a good R-Truth and Little Jimmy told him he should let bygones be bygones and let Rodriguez go. Truth said something about a cockroach and asked Rodriguez to sing him "La Cucaracha."

Ricardo's voice broke when he did, so Truth told him to sing from the diaphragm. The crowd cheered him on and Rodriguez really got into it. Crowd cheered him and Truth added some extra. Truth wanted one more time, but Rodriguez knocked the mic out of his hand. He immediately regretted that decision. Truth got all bug-eyed and hit Rodriguez with his finisher. Miz attacked from behind just as Truth's music started up. Truth came back and tackled Miz. Miz rolled out of the ring and fled through the crowd. Truth didn't run after him but his music did play.

- John Cena vs. Dolph Ziggler tonight.

- Up next, Chris Jericho.

[Commercial Break]

- More Justin Roberts! He introduced Chris Jericho as the only man to defeat Steve Austin and The Rock in the same night, to become undisputed WWE Champion, Chris Jericho! The lights went out as the crowd chanted "Y2J." I guess they didn't learn from last week. Jericho's sparkly jacket lit up and "Break Down the Walls" played, complete with fireworks. Jericho hit the ring and still seemed to be in "c'mon baby!!" mode. At least some of the crowd was cooperating. He went to ringside and again shook hands with fan, shook the camera and pounded on the announce desk. More pointing to sections of the crowd to cheer. He asked for a mic and got one. The music died down and Jericho milked the "Y2J" chant. Jericho climbed the middle rope looking for a response, and got one. Another "Y2J" chant. He wiped a tear from his eye and was about to speak when he looked to the crowd again. More tears, more looking at the crowd, more cheers. He was nearly sobbing as the crowd chanted "Y2J" again. Crowd getting restless again with some boos now. He waved off the camera and put the mic down, then left the ring, face still crinkled from fake crying. On the ramp he pounded his chest and pointed to the fans, then waved and headed to the back.

[Commercial Break]

- Royal Rumble Flashback: 1998.

- Eve Torres came to the ring for her match against Beth Phoenix. But before Phoenix could come out, Kane's music hit. I was just about to say this is the latest a Divas match has gone on in some time. Eve fled to ringside and Ryder came down to get her. He grabbed her hand and they ran to the side of the ramp and backstage. After talking with the announcers, they showed Ryder and Eve running out fo the arena and getting into Ryder's car. Zack's tire was flat, so he changed it as Eve stayed in the car. Now that's a real man. They just left it at Ryder changing the tire and went into plugging…

- …John Cena vs. Dolph Ziggler, which is next.

[Commercial Break]

- Zack Ryder defends his US Title against Jack Swagger next week on Raw. Yeah, Swagger really earned that shot.

- Ryder was still changing the tire back from break. Eve was still yelling at him to hurry.

(5) Dolph Ziggler vs. John Cena
Ziggler was already in the ring. Cena missed a few clotheslines, then Ziggler held onto the ropes and did some strutting. Side headlock by Ziggler, but Cena tossed him off. Drop toe-hold by Cena, but Ziggler came back with a Fameasser for a two-count right at the 1:00 mark. "Let's go Cena/Cena sucks" chant. Side headlock, to which Ziggler went to a headstand, then a bridge. Cena fought out of the hold with a suplex. Ziggler performed sit-ups after taking Cena down. That led to a missed elbowdrop. Running shoulder tackle by Cena, then another, then the front suplex. On the Titan-Tron, Ryder was continuing to try to change the tire. Kane came in and attacked Ryder. Ziggler jumped on Cena's back and applied a Sleeper. Kane's assault on Ryder was still showing on the Tron. They got to wear Cena and Kane were fighting earlier. Kane chokeslammed Ryder off the platform. Cena tried to go out to help, but Ziggler stopped him in the aisle with the sleeper. Cena rammed Ziggler into the steps to break free. He then ran backstage. Vickie Guerrero yelled at Ziggler to get back into the ring.

Backstage, Cena found an exit and walked out. Kane greeted him with fists and kicks. Kane tried to smother Cena as Ryder laid down below on some wooden planks. He didn't throw Cena, but just stood up and looked menacing as they went out.

Winner: No Contest (no bell), about 5:13.


(edited by geemoney on 9.1.12 2320)

---

@gregmparks - live Tweeting of Raw and Impact, wrestling thoughts and other slices of life.
Promote this thread!
BoromirMark
Potato korv



Since: 8.5.02
From: Milan-Ann Arbor, MI

Since last post: 250 days
Last activity: 250 days


AIM:
#2 Posted on | Instant Rating: 2.31
This man needs to get on the phone to his lawyer (or Momma) ASAP.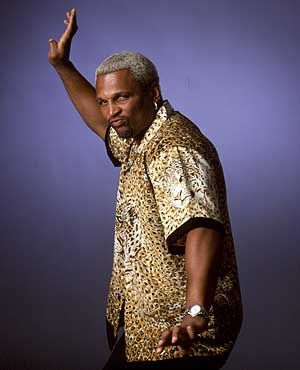 ---

Michigan against the SEC: 20-6-1 (7-4 in bowl games)
It's False
Scrapple



Since: 20.6.02
From: I am the Tag Team Champions!

Since last post: 2 days
Last activity: 1 day

#3 Posted on | Instant Rating: 6.19
I don't remember whether it was CRZ or Scott Keith that first used the term "masturbatory inside booking", but that Brodus Clay thing is the very definition of it. That whole debacle feels like it was made solely to amuse the writers and nobody else. To Brodus' credit, though, he rolled with it like a champ and...well...he DOES have moves, I'll give him that. Rikishi has proven that this kind of gimmick CAN work, but right now it feels like they've taken a sure-fire monster heel and turned him into Just Another Comedy Act.

And speaking of "masturbatory inside booking", this Jericho comeback went downhill fast. Doing that whole spiel once is fine, but doing it again means we're all being trolled. (EDIT: Then again, that's probably the point and I'm just not getting it.)

You know, rather than take 20 minutes to try and change a tire, couldn't Zack Ryder have just...I dunno...CALLED A CAB?

(edited by It's False on 9.1.12 2022)
---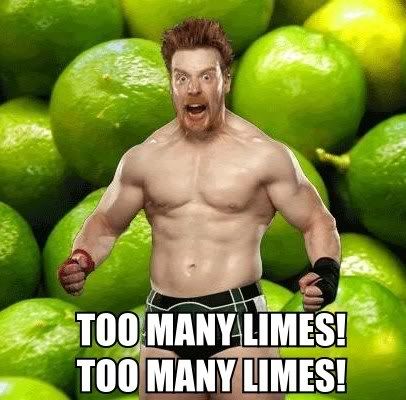 JustinShapiro
Scrapple
Moderator




Since: 12.12.01
From: Pittsburgh, PA

Since last post: 21 hours
Last activity: 2 hours

#4 Posted on | Instant Rating: 8.77
Brodus Clay aka the Funkasaurus was more than worth the wait. Better than my wildest dreams. Never saw the Brodus/Johnny Curtis double turn coming.
graves9
Landjager



Since: 19.2.10
From: Brooklyn NY

Since last post: 6 days
Last activity: 2 hours

#5 Posted on | Instant Rating: 3.45
Yeah not a good show tonight. Weren't they trying to build Jinder Mahal up on Smackdown? Guess the Raw writers didn't get the memo. Weird finish to Punk-Swagger. The match did make Swagger look better than he has in a long , long time. So I guess Brodus Clay is the love child of PN News and Flash Funk. I gotta admit I laughed at his act. Man this Miz-Truth feud is hideous, not Devon-Pope bad but still terrible. I thought the R Truth segment was awful. That Main Event was pretty damn pointless as pointless as last weeks main event. I was hoping Cena was gonna rush backstage to help his soulmate change his tires. The whole thing was dumb. Did Ziggler get back in the ring before the ten count? I guess we're not supposed to care. Jericho is awesome and I'm looking forward to him likely talking next week.





(edited by graves9 on 10.1.12 0015)

(edited by graves9 on 10.1.12 0048)
Spiraling_Shape
Bratwurst



Since: 2.1.02
From: PA

Since last post: 7 days
Last activity: 5 hours

#6 Posted on | Instant Rating: 6.11
Re: Brodus Clay....oooh weee, what's up with THAT?

Suspense over improperly changing a tire? Are you serious, bro?

Is Flair still under contract to TNA? Folks were complaining on the Tweetybox that Edge wasn't the first announced Hall Of Famer, since Mil Mascaras was announced in Mexico months ago.

Edge and Barry Larkin - now linked forever in the history books.


---

"Ice cream bars! Ice cream bars!" - RAW crowd, Boston, 7/11/11
JustinShapiro
Scrapple
Moderator




Since: 12.12.01
From: Pittsburgh, PA

Since last post: 21 hours
Last activity: 2 hours

#7 Posted on | Instant Rating: 8.77
---

Discerning viewers will note Christina Crawford, Alicia Fox's sister and former Tough Enough contestant, as one of the dancers.

---


I believe it was Arianne, of Alicia Fox vs. Melina fame. And Naomi Knight.

Jericho was brilliant. It's just a shame he was too emotional to say what he came out there to say. Try again next week.

The Kane/Cena thing having to be at the beginning and end of every week because of the ratings pattern fear really kills the show.

DBryan is doing fantastic work. Seems like a character he can connect with and embody with conviction a lot easier than the poorly-scripted humble to a fault guy.
Hokienautic
Liverwurst



Since: 2.1.02
From: Blacksburg VA

Since last post: 2 hours
Last activity: 1 hour

#8 Posted on | Instant Rating: 5.02
So ... is there a third stereotypical type of return that Jericho can do next week? We've seen All Smiles ... Teared Up ... perhaps My Great Revenge?
odessasteps
Scrapple



Since: 2.1.02
From: MD, USA

Since last post: 106 days
Last activity: 72 days

#9 Posted on | Instant Rating: 5.04
Originally posted by JustinShapiro

---

Brodus Clay aka the Funkasaurus was more than worth the wait. Better than my wildest dreams. Never saw the Brodus/Johnny Curtis double turn coming.

---


We need to see Funkasaurus fight Truckasaurus.

I love all the various "ancestors" people are mentioning for this gimmick.

Flask Funk
Dusty
Akeem
PN News
The Cat

and so on



---

Mark Coale
Odessa Steps Magazine presents


RUSSIAN FLAG BURIAL - an examination of 1984 mid-south



Scottyflamingo
Bratwurst



Since: 23.6.10
From: Auburn, AL

Since last post: 439 days
Last activity: 168 days

#10 Posted on | Instant Rating: 2.90
The Brodus Clay thing came off as someone trying to take a piss at the IWC.

"They want this guy to be a monster...let's make him the new Akeem!"

That said, it is just retarded enough to get over. The theme song is the best they've done in ages. Clay also has a real Dusty Rhodes vibe going on.

In other news, the Horsemen going into the HOF really bugs me. Those guys deserve individual inductions (ESPECIALLY Tully and Arn).

(edited by Scottyflamingo on 9.1.12 2301)
JustinShapiro
Scrapple
Moderator




Since: 12.12.01
From: Pittsburgh, PA

Since last post: 21 hours
Last activity: 2 hours

#11 Posted on | Instant Rating: 8.77
Originally posted by Scottyflamingo

---

The theme song is the best they've done in ages.

---


Perhaps eight years?


Scottyflamingo
Bratwurst



Since: 23.6.10
From: Auburn, AL

Since last post: 439 days
Last activity: 168 days

#12 Posted on | Instant Rating: 2.90
Originally posted by JustinShapiro

---

Originally posted by Scottyflamingo

---

The theme song is the best they've done in ages.

---



Perhaps eight years?



---


Oof..

Yeah, I was watching like no WWE at the time...
JustinShapiro
Scrapple
Moderator




Since: 12.12.01
From: Pittsburgh, PA

Since last post: 21 hours
Last activity: 2 hours

#13 Posted on | Instant Rating: 8.77
---

Oof..

Yeah, I was watching like no WWE at the time...

---


Nothing to apologize for, it's well-worth resurrecting! Just don't be caught off-guard when John Laurinaitis starts using this.

(edited by JustinShapiro on 10.1.12 0017)
Matches
Haggis



Since: 23.9.03
From: Cleveland

Since last post: 827 days
Last activity: 729 days

#14 Posted on
I thought R-Truth was gold in his segment. I've enjoyed parts of his shtick since he went heel but I enjoyed the hell out of him this week. Love how he embraced the "what"s with his little poses, and I think in a lot of other people's hands that segment with Ricardo would have bombed terribly. But he got the crowd into it, even had them cheering poor Ricardo's mediocre singing. Not sure that the feud with Miz is really working but I love the idea of a deranged, idiot-savant R-Truth running around.

That flat tire segment was as dumb as it gets. Masked man from hell is chasing after you, your parked car has a flat tire in a clear sign of an ambush, and Ryder breaks out the tire iron and tries to CHANGE THE TIRE. This is like a 30 minute operation. I guess he's never been portrayed as the sharpest hammer in the bag, but weeping Jesus on the cross that was stupid.

Pet peeve of mine is when they interrupt matches with footage on the Tron or with someone's music. I find that incredibly annoying.

Laurinaitis had his first legitimately funny moment onscreen, ever, with "I'm not little Jimmy, I'm big Johnny", but maybe I laughed because I'm a sucker for little Jimmy references.

And the WWERawGM Twitter feed continues to produce great nuggets like


---

WWERawGM John Laurinaitis
I hope you're all excited for #Raw tonight...Brodus will be debuting, and @IamJericho will be speaking. It's like a redo from last week.

---


and


---

WWERawGM John Laurinaitis
I don't have a comment on Brodus right now.

---


(edited by Matches on 10.1.12 0043)
ekedolphin
Scrapple



Since: 12.1.02
From: Indianapolis, IN; now residing in Suffolk, VA

Since last post: 105 days
Last activity: 15 days

#15 Posted on | Instant Rating: 3.11
Originally posted by JustinShapiro

---

Originally posted by Scottyflamingo

---

The theme song is the best they've done in ages.

---



Perhaps eight years?



---
One of my all-time favorite Royal Rumble Match moments.
"Well, the
wig's
eliminated!
I hope they use Clay's previous gimmick and theme song for his WWE '12 release, though.
---
"You can't make an omelet without ruthlessly crushing dozens of eggs beneath your steel boots and then publicly disemboweling the chickens that laid them as an example to others."
--General Tarquin, The Order of the Stick
Fan of the Indianapolis Colts (Super Bowl XLI Champions), Indiana Pacers and Washington Nationals
Certified RFMC Member-- Ask To See My Credentials!
Co-Winner of Time's Person of the Year Award, 2006
JST
Toulouse



Since: 20.1.02
From: Quebec City, CAN

Since last post: 30 days
Last activity: 7 hours

#16 Posted on | Instant Rating: 6.00
So, wait... are Paul Roma and Mongo getting inducted?


---

My side is the side of love, peace and submachine guns.
shawnpatrick
Kishke



Since: 31.7.07
From: Leesville SC

Since last post: 867 days
Last activity: 750 days

#17 Posted on | Instant Rating: 2.22
I'm starting to like Johnny Ace now. CM Punk working with him has made him shine lately as GM. I thought for sure he was just holding torch until Mick Foley became GM. And speaking of Foley, is he just on a part-time schedule or they just have nothing for him right now?

We got saved a diva's match this week.

And Santino got a win... I guess you have to let the bottom feeders win once in a while.

And what can say about Brodus.... I think the question is, what do you do with him in a few weeks?

And why would Ricardo go out there knowing he would get a beating from R-Truth instead of the Miz? Poor fella....

and Big Show is going to get screwed against this Friday via another screw-job by Mark Henry. But I do like the angle because is Daniel Bryan in cahoots with Mark Henry??? Is Daniel Bryan going full heel?


Peter The Hegemon
Lap cheong



Since: 11.2.03
From: Hackettstown, NJ

Since last post: 5 days
Last activity: 17 hours

#18 Posted on | Instant Rating: 5.82
Originally posted by odessasteps

---



I love all the various "ancestors" people are mentioning for this gimmick.

Flask Funk
Dusty
Akeem
PN News
The Cat

and so on


---


I'm just going to call him The Brodfather.


The Guinness.
Morcilla



Since: 24.4.05
From: San Diego, CA

Since last post: 15 days
Last activity: 3 hours


AIM:
#19 Posted on | Instant Rating: 1.68
Digging the Jericho stuff. Not digging where the Kane/Cena stuff is going right now. Ryder, is it just me or am I hearing boo's from the audience or no reaction?

Brodus Clay. Was not expecting that. Not at all.

But there is this!


CRZ
Big Brother
Administrator



Since: 9.12.01
From: ミネアポリス

Since last post: 17 hours
Last activity: 3 hours

#20 Posted on | Instant Rating: 9.39
To me, they'll always be Tracy and Nadine, but the best part of the Brodus Clay match was Curt Hawkins' intro, as he kinda looked like I probably did (only without the pimp cane):




I kept waiting for the rental car to fill with smoke and Eve to get killed, but I guess in the "TV-PG" world Kane can only beat up dudes.

Turns out it WAS me, It's False:

Originally posted by me, talking about the "everybody wants Disqo fired" series of sketches from WCW Thunder 8/23/2K (slashwrestling.com)

---

This might be funny if we had ANY idea what the heck was behind it. Instead, it's another in a long line of masturbatory in-jokes that nobody appreciates but the writer. In other words, THIS IDEA WAS THE PRETZELS!!

---
Self-deprecation is still the best deprecation.

(edited by CRZ on 10.1.12 0123)
---

Pages: 1 2 3 4 5 6 Next