geemoney
Scrapple



Since: 26.1.03
From: Naples, FL

Since last post: 11 days
Last activity: 7 hours

#1 Posted on | Instant Rating: 8.00
TONIGHT: Alberto Del Rio is your new WWE Champion after cashing in against CM Punk last night. He'll defend against Rey Mysterio in Rey's home town of San Diego. Plus…what's the deal with Kevin Nash? And will Stephanie make an appearance tonight to explain her role last night? Check it out, and also check out my live Tweeting during major TV shows (and minor ones like NXT!) and PPVs @gregmparks.


-WWE Open.

-They showed a highlight package of last night's Punk vs. Cena match. Actually, highlights in still form.

-Raw Open.

-After fireworks, we heard Cole call last night's show "chaotic" and "bizarre," among other choice adjectives picked off of a sheet sitting in front of him.

-Triple H came out first. Hunter said he understands if people are upset after last night. He apologized to the WWE Universe and to John Cena (boos). He admitted he missed Cena's foot being on the bottom rope. He said he'll look Cena in the face tonight and tell him that. He also said he's not sure who would've won had he caught Cena's foot being on the ropes, but he had no problem raising CM Punk's arm. He said many people are speculating on his involvement in the aftermath, but he had nothing to do with hit. He admitted his friendship with Kevin Nash, and said Nash asked him to leave some tickets for him at Summerslam, Hunter left them at Will Call, and he had no further contact with him. He said he hasn't spoken with Nash, but sent him a text inviting him to Raw to explain himself. Nash replied that as long as he's allowed to tell the truth, he'll be there. Good heat for the mention of Alberto Del Rio's name. Hunter said he didn't know anything about ADR cashing it in, but that's the way MITB works. Trips said he promised there would be one undisputed WWE Champion by the time they got to San Diego, and he was right. He then introduced Del Rio.

Del Rio came out from backstage, not in his car. JR, Cole and Jerry Lawler were shown at ringside during his entrance. Del Rio introduced himself, with more fervor than usual. He also introduced himself as Undisputed WWE Champion. I think Cena would dispute that, since he didn't really lose fairly. Del Rio said he never intended to cash in his MITB at Summerslam, but destiny does whatever he wants. He said that after what Kevin Nash did, he couldn't resist. He added that he was "the greatest of the great." He promised to defend the title with passion as a small "619" chant broke out. Del Rio even said he'd be in the lobby signing autographs and taking pictures with their kids. He said that's the champion he wants to be. Del Rio name-dropped Rey as his opponent tonight, and Del Rio said he's happy because "we all love Rey Mysterio." Who is this and what did he do with Alberto Del Rio? Del Rio said he loves Mysterio….then said he loves beating Rey Mysterio. Del Rio said he always wakes up and asks himself what he's going to do today, and he always responds, "I feel like beating Rey Mysterio!" That was a funny line. ADR said he'd beat that little Chihuahua tonight. He said something about the crowd changing their area code and then said he'd leave tonight as WWE Champion. Lawler said Del Rio gave off a lot of hot air, and suggested Hunter did the same earlier. I liked both Hunter and Del Rio's promos here, especially how they set up Nash's involvement at SS and tonight.

-ADR vs. Rey is still to come.

-Triple H walked into Cena's locker room backstage to apologize. I'm having Vince vs. Bret flashbacks here.

[Commercial Break]

-"The Truth has set me free" brought out Truth and he's got new music. Kind of a remix of his "What's up" theme, jazzed up a bit, and without him singing.

(1) R-Truth vs. John Morrison – Falls Count Anywhere Match
During Morrison's entrance, he did an inset interview talking about the match. The two men slugged it out and Truth took him over with a hip-toss. Morrison missed a running knee and Truth rolled him up for two. Inside cradle by Morrison for two. Clothesline sent Truth over the top and to the outside. Morrison did his twisting cross-body over the top rope. He went for a pin at ringside and got two. Morrison did a springboard off the top of the barricade (though there was little spring) and kneed Truth in the face.That got a two-count. After a few suplex blocks by Truth, he sent Morrison face-first on the arena floor with a suplex of his own. They went to break at 2:50 of the match.

[Commercial Break]

Back at 6:23 with Truth going for a cover outside the ring. Only two. More near falls from Truth, after a beautiful camera angle of him standing at ringside with a "crazy" Truth sign in the crowd in the background of the shot. "Little Jimmy" chant from the crowd. Truth set Morrison atop the barricade, then clotheslined him into the front row. A guy dressed as Ultimate Warrior was in the crowd. More fighting in the crowd, then Truth hurled Morrison back over the barricade. He stared down the fans a bit before heading back over. However, Morrison met him with a roundhouse kick. A pin got two at 9:43. Truth recovered, then took a leather chair from the announce desk and wheeled it over. He couldn't use it as Morrison clotheslined him down for two. I like most of the fighting at ringside, since that's where Truth's heel turn took place. Morrison suplexed Truth so that he ended up seated in the chair, then connected on a running knee for the win. Don't know that the suplex into the chair really did anything to help Morrison.

Winner: Morrison, at 10:47. And he's off the schneid. Pretty fun match with Morrison looking particularly good.

-CM Punk was shown walking backstage, stone-faced. It appeared he had just entered the arena.

[Commercial Break]

-They showed a clip of Rey winning the World Title at Wrestlemania, then showed a graphic of Del Rio vs. Rey, which is the main event.

-The Miz walked out in a suit. Miz wanted to address someone in the crowd. It was Jared from Subway…and he had a Subway sandwich in his hand. Miz said Jared is a big Miz fan, but he can do Jared's job a lot better. Miz walked over to him and took the Sub. Miz then cut a promo, which was basically an ad for Subway disguised as some sort of angle. Miz told Subway to contact him and said he'd be champion once again. And then he took a bite of the sandwich and enjoyed it. Yes, that was it. WWE clearly isn't shy about selling out.

-Kevin Nash got out of a limo backstage and slowly…walked…as…they…went…to…break.

[Commercial Break]

-They skyline of San Diego was shown.

-Country artist Trace Adkins was shown in the crowd. They plugged his new single, "Just Fishin.'"

(2) Eve Torres & Kelly Kelly vs. The Bella Twins
Kelly took one of the Bellas down with a headscissors, then a bulldog. Stinkface in the corner (apt, considering what the Bellas think of her odor), but the tide was soon turned. Tag to the other Bella, who worked Kelly's leg. There's so much screaming, I feel like I'm watching women's tennis. Eve got the hot tag, and she dropkicked the legal Bella, then knocked the other off the apron. She landed a kick that may have hit the Bella Twin in the shoulder. She countered a suplex into a neck-breaker. Kelly took out the illegal Bella, allowing Eve to hit a moonsault for the win.

Winners: Eve and Kelly, at 3:08. Surprise Eve got the hot tag and the pin, but at least they're keeping someone else in the division (who's not in the title picture) somewhat strong. They don't usually bother with that.

During the post-match celebration, Beth Phoenix's music hit and the Divas of Doom came out. Beth and Natalya stood on the ramp and did a mock applause to Kelly (and Eve, I guess).

-They showed a clip of Nash powerbombing Punk, in slow mostion. Nash will explain his actions next.

[Commercial Break]

-Cole plugged WWE.com for exclusive Summerslam photos.

-Justin Roberts introduced Nash by running down the number of World Titles he's held, then calling him one of the most "charismatic and influential" superstars. Nash walked out with no music. Cole said he was the longest-reigning WWE Champion of the 1990s. Nash first thanked Triple H for allowing him to explain last night's actions. He explained the friendship he and Hunter have had for those who don't know. He also said Hunter is the godfather to his son. Nash said he asked Hunter for tickets to attend Summerslam (they're giving him the "what" chant) and talked about a text Hunter sent him: "no matter who wins, stick the winner for me." Nash said he missed being in the ring and he'll never forget the thrill he got at the Rumble. He said what he did to Punk was business, pure and simple. He said he got to the building tonight and found that Hunter said he knew nothing about it. He told Hunter they need to get on the same page, then said it's just business. As he was about to leave, CM Punk's music hit and he walked to the ring. Nash seemed strangely subdued in that promo.

Punk made it as far as the stage and asked Nash if he expects him to believe that load of crap. He didn't believe Nash and Hunter weren't on the same page. He said Hunter always says he wants to do what's good for business. He asked a rhetorical question, whether or not Nash would jump off a bridge because Hunter asked him…because he thinks that'd be good for business. Pause for "CM Punk" chant. He said he believes Nash doesn't know what's good for business, either. Nash replied, saying it's the first time they've spoke. Nash told Punk to watch his mouth. Punk told Nash to watch the show, because he says what he wants to whomever he pleases. "Obviously your world just changed," replied Nash. Punk posited that perhaps Nash is the liar. Nash asked if Punk wanted to see the text message on his "telephone." Punk read the text his sister sent instead, LOL'ing about the Nash appearance, saying she thought he was dead. Punk said it's really Nash's career that's dead.

Punk said what he did last night pissed him off, and he's pissed at a lot of people, but not Alberto Del Rio. He said Del Rio picked the right spot. Punk said Triple H is running amok bringing his cronies back. Nash said Hunter is just shaking things up around here. Punk said he's shaking things up. Nash called him "indy-riffic" and saying in five years, he's been in two main events. Punk pointed out that Nash called Eddie Guerrero a vanilla midget, so what does he know about talent? Nash said in 1996, he changed the business with Scott Hall, making sure guys like Punk got guaranteed money. He told Punk to say "thank you Mr. Nash." He told Punk he looks like a short-order cook at a waffle house and to "shower, hit the weights, get a clue." Punk said he likes waffle houses, then riffed on all the gimmicks Nash has had, saying he walked in CM Punk and he'll walk out as CM Punk. He offered to fight Nash and walked to the ring. Before he could get too close, security stonewalled him. Punk said if security is watching Nash's back, no one is watching Hunter's in the back, so he'll go find the truth from the COO himself. It wasn't the exchange I expected, but there were some sparks. Nash got in a good line with the "get a clue" thing, but if we were to award a winner, I'd go Punk.

-They showed the Fatal Four-Way with Rey, Punk (in a mask), Big Show and Swagger where Rey won the World Title again.

-JR plugged Rey vs. Del Rio tonight.

[Commercial Break]

-Kevin Nash knocked on Hunter's door and wanted a word. John Laurinaitis was in there, and said Hunter's in a meeting with Punk. Laurinaitis said the way Punk spoke to him last week, and Nash this week, is irresponsible. He said he had a proposition for Nash and asked him to come to his office down the hall so they could discuss it further.

-Mike's Hard Lemonade sponsored a WWE Recall of Riley vs. Ziggler last week.

-Back live, Ziggler and Vickie were arguing on commentary. Lawler had to tell them they were on air.

(3) Alex Riley vs. Jack Swagger
Swagger went after Riley in the corner, but Riley switched things up and laid in punches of his own. Running clothesline by Riley, then a shoulder knock-down by Swagger. "Vickie Guerrero is in better shape than you King" Ziggler zinged Lawler. "Swagger sucks" chant as Riley worked out of a rest-hold. The story here was clearly advancing the Ziggler/Vickie tension. Spinebuster by Riley. Vickie took the headset off and yelled at Ziggler. She took JR's hat and went to ringside. Riley got a near-fall. Vickie modeled the hat, and Riley did a running kick to Swagger. Vickie got on the apron and put the hat on referee Justin King. King ordered her down, and it distracted Riley enough for Swagger to gutwrench powerbomb (after some difficulty) him for the win.

Winner: Swagger, at 4:21. Swagger winning was the only positive out of this entire segment.

Ziggler took the hat and stomped on it at ringside. Then he put it back on JR's head. "I thought you were a little classier than that," JR said.

-They showed clips of Miz vs. Rey from last month in a match that crowned the new champion.

-Tonight, it's Del Rio vs. Rey for the title.

[Commercial Break]

-Vickie Guerrero was walking backstage when Jack Swagger came upon her. He thanked her for what she did for him. He said she has managed champion after champion and said all the great managers had a stable of wrestlers and he asked her to consider expanding her clientele.

-They showed a video package of WWE's mainstream pub during Summerslam week and all of the Axxess events.

-CM Punk walked into an office…and there was Stephanie McMahon. She said she felt bad about how Punk lost last night. But in the end, people always get what they deserve. She walked off, leaving Punk to mull that line.

[Commercial Break]

(4) Kofi Kingston & Evan Bourne vs. David Otunga & Michael McGillicutty
Kofi had a powder blue and white outfit tonight. Cole talked about Shawn Michaels Tweeting that he wants to Text in a beat-down on Raw. Kofi fought out of the corner and landed a European uppercut. The high-flyers did some double-teaming with Bourne hitting a headscissors. A distraction by Otunga led to McGilicutty going on offense. Bodyslam by Otunga as Cole made fun of the way JR says "title." Even my girlfriend called Cole "so fucking annoying." Short-arm clothesline by Otunga as Lawler called the tag champs "the bland leading the bland." He's running into Booker T territory here. Cover by Otunga for only two. Double-teaming by the heels put Bourne down again. Kingston made the hot tag at about 3:45 and tossed McGillicutty around. He missed a corner splash and hit the flip kick. He went to the top and hit a cross-body. This match seems to solely exist for Cole to make fun of JR. Kingston took out Otunga but McGillicutty dropkicked Kingston into the corner. Bourne made the tag, took down McGillicutty, and hit Air Bourne for the win.

Winners: Bourne and Kingston, at 4:43. This is what you do with floundering mid-card guys: put them in a tag team and into the title hunt. How hard is that?

-In his locker room, Rey Mysterio was getting ready for his match with Alberto Del Rio. It's next.

[Commercial Break]

(5) Alberto Del Rio vs. Rey Mysterio – Undisputed WWE Championship Match
With Mike Chioda on suspension, it's Chad Patton in the stripes for this one. Couple of quick roll-ups by Rey, then Del Rio kicked him and laid the boots in. Headscissors put Del Rio in position for the 619, but Del Rio bailed before it could connect. Break time at 1:31.

[Commercial Break]

Back at 4:25 with ADR trying to rip Rey's mask off while he had Mysterio in a body-scissors. Rey escaped and went to the top. Del Rio stopped him and Rey continued to adjust his mask. Beautiful Tornado DDT, with both men getting air on it. Springboard cross-body for two. Roll-up by Rey for two again. Del Rio once again took over after both men were down. Back in a body-scissors. Del Rio went for a dropkick and ended up flying through the ropes. Baseball slide (more like a kick) to Del Rio, then a springboard moonsault. Seated senton, then a headscissors by Rey. 619, but Del Rio clotheslined him for two. Rey got his legs up on a corner charge, then Del Rio with a back-breaker for two. Cole reset the show at the top of the hour, while Del Rio pounded on Rey. Enziguiri by Del Rio with Rey perched on the top rope, but the pin only got two. Out of nowhere, a counter to the cross arm-breaker for two on the roll-up. Crowd was with that one all the way. Del Rio missed another attempt to put Rey in the hold and this time, Rey connected on the 619. He went to the top but Del Rio got the knees up on the splash attempt. He immediately coiled Rey and pinned him. I liked that finish.

Winner: Del Rio, at 12:50.

Del Rio continued to work the arm after the match at ringside, then went to apply the cross arm-breaker. John Cena made his first appearance of the show and ran Del Rio off. Cena said he had quite the weekend and after Summerslam he's pissed. He's not so much pissed at Triple H, but at Del Rio. He said Del Rio went into business for himself and walks around like he's some type of champion. Cena said he wasn't a champion, but a target. Interesting how Cena and Punk are at different ends of the spectrum when it comes to what Del Rio did at SS. He said Del Rio is now a marked man. He's going to have to defend his title eventually and if it's against him, Del Rio won't be so lucky. ADR's destiny will be John Cena whipping his ass. I have to imagine there will be folks upset that Cena stays in the title picture, but Punk does not. Cena's music played as Del Rio walked up the ramp.



---

@gregmparks - live Tweeting of Raw and Impact, wrestling thoughts and other slices of life.
Promote this thread!
It's False
Scrapple



Since: 20.6.02
From: I am the Tag Team Champions!

Since last post: 94 days
Last activity: 32 days

#2 Posted on | Instant Rating: 6.84
Still a lot of questions leftover from last night. But I'm in a slightly uneasier place than I was after the PPV, only because it's starting to become clear that Stephanie McMahon is going to play an integral part in this angle, likely as the brains behind the whole thing. And NOBODY wants to see this angle payoff with Stephanie McMahon coming back full time.

The Nash/Punk dueling promo was weaker than I anticipated. But we got some gems, like Punk calling out Nash on his narrow-minded view of main eventers. I'm imagining that he's waiting for another time to pull the "You killed WCW" card.


Originally posted by geemoney

---

I have to imagine there will be folks upset that Cena stays in the title picture, but Punk does not.

---

Yes, but this ultimately fits both characters. Punk pointed out that he, himself, did the exact same thing twice, so he's not faulting Del Rio. As much as it sucks that he looks to be out of the title picture for now, it does fit in the larger scheme. And Cena's dynamite promo spoke for itself, as his personal integrity doesn't tolerate shortcuts like the one Del Rio took.

As much as I hate the three-man commentary team as it stands, that segment with Dolph and Vickie on commentary was some great stuff. The whole thing with JR's hat was hilarious.

And with Vickie as the closest this company has to a consistently good (albeit annoying) heel manager, expanding to a full stable is the logical next step. It should hopefully save guys like Swagger that are painfully languishing in obscurity.

As if commercials during the PPV weren't aggravating enough, let's have Miz deliver a 10-minute Subway commercial disguised as a heel promo.

Now suitably punished and reminded that supportive Tweets to his fired girlfriend will not be tolerated, John Morrison can go back to winning matches again. Having said that, the over/under on a John Morrison/Kelly Kelly storyline coupling is at 3 months and I take the under.

(edited by It's False on 15.8.11 2022)
---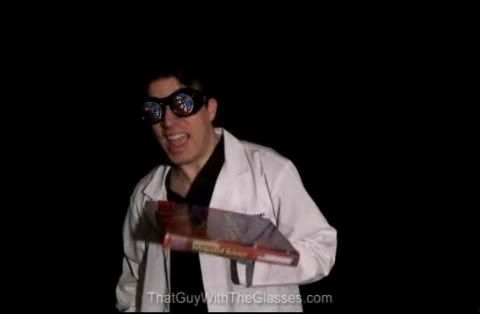 "I brought SCIENCE!"
BigDaddyLoco
Scrapple



Since: 2.1.02

Since last post: 5 days
Last activity: 3 days

#3 Posted on | Instant Rating: 8.27
This wasn't an impressive follow up to last night. Nash brought very little to the table giving CM Punk very little to work with and it actually seemed like Punk might have been pulling some punches. Let's not talk about '94, but how about '96 when a good portion of your audience was too young to even give a crap what you were doing back then.

The midcard work and Del Rio/Rey actually carried the show more than the main storyline, which I would have never have guessed going into it. I do think that the show was poorly laid out and there wasn't much of a flow from one segment to the next.

If Michael Cole was always this mellow I could live with him.




Cerebus
Scrapple



Since: 17.11.02

Since last post: 355 days
Last activity: 77 days

#4 Posted on | Instant Rating: 2.22
So. John Cena is mad at the way ADR won the title and he stays in the main event scene. CM Punk is okay with the way ADR won the title and drops back down the card.

John Cena = A storyline, CM Punk = B storyline.

Welcome back to the mid-card CM Punk. Punk using the 'Vanilla Midgets' on a show that is currently ALL vanilla midgets is pretty funny. I think this whole storyline is coming from the new writer they hired, I don't remember ever hearing so much 'internets lingo' on this show before this started.

Good show though. Kofi Kingston and Evan Bourne could make a really great tag team, given the chance. It would certainly make me give a shit about Bourne.


---

Forget it Josh... it's Cerebustown.
Scottyflamingo
Bratwurst



Since: 23.6.10
From: Auburn, AL

Since last post: 1800 days
Last activity: 1529 days

#5 Posted on | Instant Rating: 2.77
The Punk/Nash promo came off a bit odd to me. Punk seemed to randomly consider that HHH was telling the truth for like 1 second and then went back to thinking it was all a setup. Maybe that's just me though.

Things I wish Punk had said:

"And what's your idea of main event talent? Should I go scour some rehab clinics to find some?"

"I should hit the weights? This coming from a guy who has legs like a chicken."

*Looks at watch* "I just realized, this is the most time you've spent in a wrestling ring in a decade!"


Spiraling_Shape
Bierwurst



Since: 2.1.02
From: PA

Since last post: 6 days
Last activity: 55 min.

#6 Posted on | Instant Rating: 6.85
It IS blatantly obvious that Steph took Hunter's phone while he was reffing the main event and texted Nash, right?

Well rounded show, aside from the Miz's random, shameless Subway ad. Santino should have stolen his delicious sandwich. And also the needless picking on JR.

Rey Rey's Chargers-inspired outfit wasn't as interesting as his sucking-up-to-two-rival-fanbases Dodgers/Padres costume from Sunday (which I don't think anyone mentioned in that thread).

Nash was dulll...I thought that exchange was going to be a bit sharper, but he did totally come off as the clueless, behind-the-times oldster that he is.

I loved pretty much everything Del Rio did, and he even had the Del Rio Clone Twins at ringside!


---

"Ice cream bars! Ice cream bars!" - RAW crowd, Boston, 7/11/11
DirtyMikeSeaver
Bockwurst



Since: 19.5.02
From: Toronto

Since last post: 3 days
Last activity: 3 days

#7 Posted on | Instant Rating: 8.40
I was mostly flipping between the football game, the baseball game and Teen Wolf, but I did get to see Kevin Nash's bad dye job. But I'm just glad to see Diesel and Stephanie MacMahon back on TV.

(BTW, is this the part I'm supposed to say something along the lines of "If they play their cards right..." or "They could potentially have something here..." or even the old standard "I'm intrigued to see how this will all play out..", when really deep down, I know this will just lead to a Triple H 20 min promo?)


---

Kevin Kelly: "Mr. Austin, would you like to comment on Wade Keller's Take that endorsing the XFL hurts your anti-authority character?"

Steve Austin: "Oh shit, he actually said that? I thought the boys in the back were ribbing me!"

Kelly: "No, he really said that. Did they tell you the part about you sitting in the stands, looking all skeptical?"

Austin: "AHAHAHAHAHAHA. Yeah... oh man that was too much."
shawnpatrick
Kishke



Since: 31.7.07
From: Leesville SC

Since last post: 2228 days
Last activity: 2110 days

#8 Posted on | Instant Rating: 2.49
Yea, Punk could have ripped into Nash a lot more, especially when Nash mentioned Hall. But I think they didn't want to waste all of Punk's material on Nash in just one week either.

How much longer does Alex Riley last on Raw? He's now officially at the bottom of the food chain there. And honestly, he's done nothing to deserve any sort of push either. He's flat in the ring and really flat in promos.

And poor Miz..... With Mysterio probably taking a nap for a few months, would it be the time to turn Miz into a face?

The tag team of Kofi and Bourne is good, but we've been teased with these kind of tag teams before.

Crowd was also more dead then usual tonight.
ekedolphin
Scrapple



Since: 12.1.02
From: Indianapolis, IN; now residing in Suffolk, VA

Since last post: 12 days
Last activity: 1 day

#9 Posted on | Instant Rating: 2.24
Kevin Nash looked a bit long in the tooth. (I don't watch TNA, and didn't pay attention to him there.) I don't buy Triple H's assertion that he had nothing to do with Nash powerbombing Punk.

During the main event, it only just occurred to me that we hadn't seen Cena all night. Then he appears after the main event to rescue Rey. So, is Cena gonna be Del Rio's opponent for Night of Champions? Is he gonna jump right over Punk to do it?

And it's pretty explicit now that Punk is officially a face, instead of "just" a cult favorite. Punk/Nash at Night of Champions? Punk/Hunter? Or maybe Del Rio/Cena/Punk?

The Miz and Rey Mysterio are also in the title hunt, and John Morrison and R-Truth could get back there very quickly.

They need to leave Alex Riley on Superstars where he belongs. Swagger, too. (But I'm biased: I just wanna see McIntyre).

One of the announcers: "John Morrison just got introduced to the concrete floor."

Me: "They've met."


---
"Some people never go crazy. What truly horrible lives they must lead."
--Jonas, The Hit List
Fan of the Indianapolis Colts (Super Bowl XLI Champions), Indiana Pacers and Washington Nationals
Certified RFMC Member-- Ask To See My Credentials!
Co-Winner of Time's Person of the Year Award, 2006
Hokienautic
Lap cheong



Since: 2.1.02
From: Blacksburg VA

Since last post: 49 days
Last activity: 15 hours

#10 Posted on | Instant Rating: 4.13
Originally posted by Spiraling_Shape

---

It IS blatantly obvious that Steph took Hunter's phone while he was reffing the main event and texted Nash, right?

---


Not 100% obvious, no. You don't think John Laurenitis is a potential answer for the "Who texted Nash" mystery? He would have had access to HHH's office.
TheOldMan
Landjager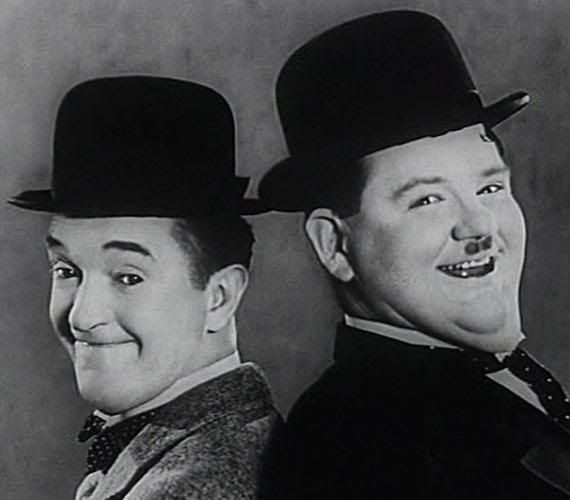 Since: 13.2.03
From: Chicago

Since last post: 1180 days
Last activity: 167 days

#11 Posted on | Instant Rating: 5.45
Originally posted by Spiraling_Shape

---

It IS blatantly obvious that Steph took Hunter's phone while he was reffing the main event and texted Nash, right?

---


Pretty much. For the casual audience who didn't watch the PPV or read one of the sites, they didn't do a very good job of explaining how much Steph appears to be involved here. And H sure sold like he wasn't in on what went down last night.

I'm okay with Cena moving on to deal with the corporate champion, Punk dealing with the corporate power structure is going to be a better story. And it does set up where the rivals will eventually find they have a shared enemy. Nash and echoes of the Kliq rising up against the insurgent Punk? It's the perfect heel for a favorite of the smarts to play against.


---

MUTigermask
Boudin rouge



Since: 8.10.03
From: Columbia MO

Since last post: 1814 days
Last activity: 965 days

#12 Posted on | Instant Rating: 5.00
I know it probably won't happen, but wouldn't it be nice if someone called Cena on the hypocrisy of his promo? He complains that Del Rio went into business for himself and walks around like he's some kind of champion, when that's basically what he did for the last month.
El Nastio
Banger



Since: 14.1.02
From: Ottawa Ontario, by way of Walkerton

Since last post: 3 days
Last activity: 2 days


ICQ:
#13 Posted on | Instant Rating: 5.86
They're doing a slow burn on the "whose pulling the strings".

- Mr. Ace is likely going to offer Nash a contract, for doing the dirty work.

- Again, I honestly think they're going to play up Triple H as Reasonable Dude. And I'll probably be the only person who thinks that's awesome and refreshing.

- I could see Stephanie being the one who did it. I could also see her being KNOWING the one who did it.

- The GM laptop WAS there, be again has not been used.

- Oh, and WTF was up with that gutwrench? A shame because the transition to it was SOLID. It looked like Swagger is trying to say something to Riley too.



(edited by El Nastio on 16.8.11 0055)

---

After a (very) long hiatus, I have begun to write again. And this time, I'm not alone!

Click Here (basisgames.blogspot.com) to check out Basis Games - Video Game/Console Reviews, Commentaries, and Analysis. Check it out!
JustinShapiro
Scrapple
Moderator




Since: 12.12.01
From: Pittsburgh, PA

Since last post: 55 days
Last activity: 10 days

#14 Posted on | Instant Rating: 9.20
VINTAGE RILEY
a new personal best in shittiness

Matches
Haggis



Since: 23.9.03
From: Cleveland

Since last post: 2188 days
Last activity: 2090 days

#15 Posted on
Someone said in a previous thread that they're going to try to have their cake and eat it too... By temporarily diverting Punk and Cena's attention away from each other, wwe can coast with two top-tier faces that will sell a ton of merch. The relative silence during a particularly fired-up Cena promo at the end was interesting to me. It made sense to me for Cena's character to object to del Rio's cashing in the briefcase, while Punk blew it off. Punk is the "long view", anti-establishment face, while Cena is still "hustle, loyalty, respect" it's more important to him that the establishment (and the title that represents it) be "honorable". What didn't make sense is that he said something like "Someday you're going to have to defend that title," ...as if he didn't just defend the title, a day after winning it, against Rey Mysterio, a former champion, in Rey's HOMETOWN, and won the match pretty much on the level. Mysterio was pinned about 3 minutes prior and already Cena forgot about it and basically said "Someday you'll have to REALLY defend that title... e.g. against ME." Not a fan of that.

Was that a new look and intro from the tag champs? Still evolving, but interesting that Lawler called them out for being dull and wanting them to "do something", then the rare-but-appreciated rational rebuttal from Cole "DO something? They're the WWE tag champs, what more do they need to do," forcing Lawler to revise his complaint to wishing they'd defend the titles more, and then the poignant comment from JR saying he hoped Kingston and Bourne would pick business up in the tag division. THAT was good use of the 3-man booth, unfortunately that was about all they said about the match and tag division the whole time, as they pretty much ignored some creative offense from both teams in favor of Nash-McMahon-Laurinitis-HHH-Punk speculation.

Riley's momentum is all but gone now that his days of spazzing out and beating the crap out of the Miz are but a distant memory.

Has R-Truth's gear always said "Lil Jimmy Proof" on the back? Nice touch.

I ate Punk's showdown with Nash up. Nash didn't oversmirk a la HHH, he got upset when he should have and let Punk get over. Punk's more surface and less "insider" digs get bigger pops, obviously, but he delivers them so well and with such gravitas that they carry more weight than typical Rock or Cena taunts. "OMG Kevin Nash at Summerslam...WTF?Thought he was dead, LOL" slayed me.

Stephanie sending the text is not a terrible idea storyline-wise, but as I didn't see her at Summerslan, this was my first reminder that she's just a terrible actor and has no business effing this angle up by being on screen.

+1 to Cole for "gimmick infringement". -1 for harping on JR's pronunciation of "Tahtle". Since he did the latter about 4 times he's a -3 for the night.

(edited by Matches on 16.8.11 0100)

(edited by Matches on 16.8.11 0103)
AlbySure
Boerewors



Since: 10.12.01
From: LA

Since last post: 401 days
Last activity: 1 day

#16 Posted on | Instant Rating: 6.38
Originally posted by Matches

---

Has R-Truth's gear always said "Lil Jimmy Proof" on the back? Nice touch.

---


Probably not because the Lil Jimmy gimmick has only been going on for a couple of months.
HMD
Andouille



Since: 8.6.02
From: Canada

Since last post: 436 days
Last activity: 436 days

#17 Posted on | Instant Rating: 7.73
Nice of Nash to wake up from his nap to do that promo. Is this building to a match? I just don't think that can possibly be good.

Punk's seg worked, everything else was pretty bad. Whatever momentum Truth had is gone. Yes, he was crazy before, but there was an element of menace. He just seems like a kook now.

The comments on the tag division were nice. Would be really nice if they took some guys that are stagnating and put them together on a team, then pushed active rivalries between tag-teams. Kofi and Evan are a good start, but let's find someone to pair Riley up with too. Maybe Goldust is ready to come back?

Cole's douchebaggery actually has the unique ability to retroactively destroy things that happened long before this heel turn. I actually find that it ruins great matches from the past that Cole happened to call, like Eddie/Brock and Foley/Rock. It really is the worst thing in the business.

Was JR brought back for any reason other than for Vince to fuck with him?



(edited by Hogan's My Dad on 15.8.11 2220)

---

Quiet, Or Papa Spank!
ekedolphin
Scrapple



Since: 12.1.02
From: Indianapolis, IN; now residing in Suffolk, VA

Since last post: 12 days
Last activity: 1 day

#18 Posted on | Instant Rating: 2.24
Originally posted by AlbySure

---

Originally posted by Matches

---

Has R-Truth's gear always said "Lil Jimmy Proof" on the back? Nice touch.

---



Probably not because the Lil Jimmy gimmick has only been going on for a couple of months.

---


I liked the sign in the crowd that had a picture of R-Truth underneath the words "The New Face of Crazy". Make that one of his new nicknames, WWE. (And give the sign-holder a little something for it; don't just steal it).

Was this the first time R-Truth had his new entrance? It's now "the truth has set me free," and a dark reprise of the "What's Up?" theme. (Although the TitanTron still said "the truth shall set you free.")

Good touch not having Kevin Nash come out to entrance music, leaving it a bit in doubt as to whether he's "really" been signed or not. (His "one-night-only" appearance as Diesel at the Rumble notwithstanding). It was also good of them to point out his WCW World Titles, although is it my imagination or did they only credit him with four? (He won it five times).

Punk and Nash play off each other much better than Punk and Triple H. I dread a match between those two, though. I'm not sure even Punk is talented enough to coax a great match out of Kevin Nash. But if he could go more than two or three appearances without tearing his quadricep, that'd be really great. (Kurt Angle tore his quad this morning, and look, he's fine!)


---
"Some people never go crazy. What truly horrible lives they must lead."
--Jonas, The Hit List
Fan of the Indianapolis Colts (Super Bowl XLI Champions), Indiana Pacers and Washington Nationals
Certified RFMC Member-- Ask To See My Credentials!
Co-Winner of Time's Person of the Year Award, 2006
John Orquiola
Scrapple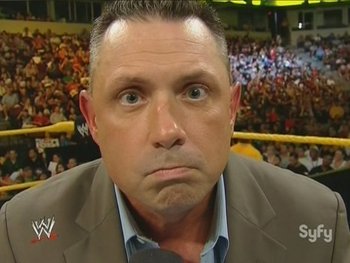 Since: 28.2.02
From: Boston

Since last post: 1455 days
Last activity: 1455 days

#19 Posted on | Instant Rating: 6.10
Best thing on RAW was Punk in the locker room smacking his head and going "UGH!" when he saw Stephanie. That's exactly how I feel when I see her. Or her husband.

Second best thing on RAW was JR's understated dressing down of Dolph after his hat got stomped. "I thought you were classier than that. You really disappoint me."

OMG Kevin Nash! WTF I thought he was dead! LOL


---

@BackoftheHead

www.backofthehead.com
JustinShapiro
Scrapple
Moderator




Since: 12.12.01
From: Pittsburgh, PA

Since last post: 55 days
Last activity: 10 days

#20 Posted on | Instant Rating: 9.20
Nash really stunk doing his memorized promo. Say what you will about MAH BIG HOMIE but he always had panache. Until now.

They should fire Riley, Otunga, and McGils and just have Kofi/Bourne and Dolph/Swagger feud over the belts.

I'm glad Morrison is alive.


Originally posted by Cerebus

---

John Cena = A storyline, CM Punk = B storyline.

Welcome back to the mid-card CM Punk.

---


Fucking just try harder, man. CM Punk's storyline is with perennial midcarders Triple H and Stephanie McMahon.
Pages: 1 2 3 4 Next