Well, tonight on RAW, the completely undeserved push of Chris Fucking Masters will continue, as Shawn Michaels tries his hand at the Master Lock Challenge. Honest to God, how hard is it to get out of a full nelson, anyway? If you thought I was pissed last week when Masters made a severely injured Ric Flair pass out in the Master Lock, youíd better be prepared for the volcanic eruption that will ensue should Masters do the same with a completely healthy Shawn Michaels.
If I were booking it, hereís what would happenóMasters would get the move on Michaels, and HBK would *immediately*-- without missing a beatóreverse it. And then superkick Masters to Deep South Wrestling where he belongs.
Anyway, weíll also probably have more buildup to The Match That No One Wants to See, as Big Show and Gene Snitsky appear to be actually feuding. When Big Showís the guy whoís gonna have to carry the match, you know youíre going to be in for one of the most boring matches in the history of boring matches. There are about a quadrillion guys on the RAW roster who would be more compelling in a feud with Big Show than Gene Snitskyówhich is probably why they picked Snitsky to be the guy.
WWEís also trying desperately to make people care about Tyson Tomko. Me, Iíll take a pass, thanks.
On the positive side, Iím sure weíll see another vignette from Cade and Murdoch, although I say letís debut them already! Weíll doubtless have more Angle/Cena goodnessóI just hope Cena doesnít cause the thing to degenerate into anal rape joke after anal rape joke. It wasnít even funny in Pulp Fiction, for crying out loud. Edge and Hardy had a hell of a match last week before the Writer Monkeys showed their overbooking skills. If they cut that shit out and keep it real, this feud will continue to entertain me. And Carlito will be on the show, and DASCOOL!
Man, I really need to get some more sleep on Sunday nights, and MVP Baseball 2005 isnít exactly making that task any easier for me. Oh, did you all hear that when TNA Impact! debuts, Spike TV will air repeats of the show every Monday night at midnight? DASCOOL! On Monday nights Iím already ramped up for wrestling anyway. And you can bet your ass that Iíll be watching Impact! on that timeslot. Iíd already committed myself to staying up past 11 in any event, soÖ
Forget the lies, the money, weíre in this togetherÖ
We start off with Kurt Angleís music, and here comes the man himself, ďyou suckĒ chants and everything. Because I read OO, I know itís gonna be him against EugeneÖ maybe this time Eugene will find a way not to get himself booed. Kurt looks very focused as usual. They circle, immediately Kurt hits a German Suplex and begins pounding away on Eugene with kicks and mounted punches. He picks him up for a European uppercut, and then he starts choking him and ripping at Eugeneís face. And the ďLetís Go Angle!Ē chants are in full force! He picks him up and back into the corner, and continues stomping away on Eugene. He picks him up, German Suplex gets two, and Kurt applies a crossface submission, torqueing the back with his knee. Kurt lifts him up, backbreaker gets two. Covers again for another two. Kurt lifts him, knocks him down with a knee, and it has been *all* Angle thus far. Kurt drags Eugene to his feet, European Uppercut staggers him into the ropes, and Angle nails a clothesline, getting two. Kurt makes the mistake of slamming Eugeneís head into the turnbuckles, and goddammit you know that doesnít work. Now he begins punching Kurt, Kurt ducks a punch and goes for a German, but Eugene says ďno way, bitch.Ē Now he shows the thumbs-up, goes for the three-point stance, but Kurt dodges it and drags Eugene into the corner, low-blowing him with the ringpost. Kurt gets him back in the ring, applies the Ankle Lock, and Eugene taps out in 0.0004 seconds.
Post-match Kurt continues his attack, but John Cena hits the ring, trades blows with Angle and eventually Angle is forced to leave the ring. And then in the first ďWhy the fuck did they do *that?*Ē moment of the night (of what Iím sure will be many), Tyson Tomko hits the ring and kicks Cena straight to hell. He leaves the ring immediately, and Angle taunts Cena while heís down.
OK, how did Tomko go from Heat mid-carder to obliterating the tag-team champions to assaulting the WWE Champion in the course of two weeks? And why the fuck did they pick *Tomko* to get an Inexplicable Quickie Push? I know, because heís six-foot-seven and weighs 285 pounds. (No, I didnít look up those numbers, yes, theyíre probably wrong, and no, I donít care.)
We come back from commerical, and backstage Bischoff congratulates Tomko. Angle comes in and does the same thing. And yay, weíve got John Cena vs. Tyson Tomko tonight. Thatíll put butts in the seats!
And speaking of matches to put butts in the seats, the Heart Throbs battle Val Venis and Viscera in a match that would have no business main-eventing a house show, let alone appearing on RAW. Venis and Romeo start off, and Romeo grabs an unfair heel advantage for a moment before Val hits a few signature moves. Iím too busy snarking this match to actually pay attention to recapping it, and itís made worse when Viscera does the Rick Rude dance. When Venis is tagged back in, he plays the babyface in peril for a few minutes, as the Heart Throbs target Valís left knee. Romeo even starts pulling off Venisí knee pad to maximize the damage they can do. Romeo starts in with the Ric Flair-style ďworking the kneeĒ stuffómust be setting him up for the figure-four. Val eventually breaks free just long enough for the tag to Viscera, and he is the proverbial house of fire, beating the shit out of both guys and setting them both up in the same corner for a splash, but the Heart Throbs deny him. Soon afterward, though, Viscera hits the Samoan Drop for a three-count. And letís play Valís music because Viscera got the pin.
Let Us Take You Back to the inexplicable push of Chris Masters, because heís big and has the look and makes Coach and Lawler have Big Gay Orgasms. So who cares if he canít wrestle? What do you think this is, a wrestling show?
Tonight the Black Hole of Suck faces his toughest challenge to date, facing the guy who, in my book, is the run-away Wrestler of the Year for 2005. I just hope WWE still values that kind of thing, because I sure have my doubts recently.
We come back, and Linda McMahon tells us that WWE is working with Americares to help provide care and comfort to the victims of Hurricane Katrina. She asks us to give donations, and I think this is a wonderful thing WWE is doing. Thatís exactly what I expect them to do, and Iím glad of it.
CCC: ďWelcome to Carlitoís Cabana! My guest tonight is the newest RAW Superstar. Ladies and gentlemen, the winner of the RAW Diva Search, Ashley!Ē Huh. ďBe YourselfĒ plays as the woman in question comes out, and she needs to get new theme music. Hers doesnít really fit. Ashley: [laughs] CCC: ďWell hello Assley!Ē Ashley: ďItís Ashley.Ē CCC: ďYou think that after winning the Raw Diva Search and that big fat check youíd get a new wardrobe. Youíve been wearing that ever since you got here. You need like a makeover. I mean, you got an earring stuck in your lip. And maybe, maybe do something about your hair, I meanÖĒ Ashley: ďYouíre going to talk to me about hairdos?Ē CCC: ďThatís not cool. I am the Intercontinental Champion! You see, nobody comes on to my Cabana and insults Carlito. Not you, not Shawn Michaels, and especially not Ric Flair.Ē [WOO!] ďYou remember last week, when Ric Flair was found backstage a bloody mess? You know who did that? Carlito!Ē Iíll be damned. ďYou know why I did that? Because Ric Flair made the mistake of insulting Carlito. Flair found out last week, and heíll find out even more at Unforgiven, that when you insult Carlito, bad things happen.Ē So much for The Rickís thought that Carlito would be facing HBK. ďBut then Ashley, ever since you debuted here on RAW, you know all about bad things happening to you. You remember last week? I donít wanna talk about it, butóletís, letís show it.Ē [Video footage of last week.] ďIt seems like your initiation here on RAW has been a bitóRAW. And tonight youíre facing Torrie Wilson one-onóĒ ďThatís right, and Iím looking forward to it!Ē She knew her initiation would be tough, but sheís wanted to be a wrestler, and yadda yadda. CCC: ďI know I could fight! Thatís all fine and dandy, butóyou see on the Cabana, we have our own little initiation process.Ē [grabs an apple] But here comes the Nature Boy!
Carlito takes off his shirt, Flair rushes the ring, and the two go at it. Carlito begins grabbing the advantage, but Flair grabs his testicles and begins beating the living fuck out of CarlitoÖ he dances around while holding on to Carlitoís ďapplesĒ. Chops in the corner, bites, and finally an uppercut to the nutsóclassic Nature Boy stuff here. Carlito finally rolls out of the ring, and Flair says that if Carlito thinks itís cool to take a bite out of an apple, at Unforgiven Flair will take a bite out of Carlitoís ass. OK, I really donít want to see *that* exactly. But the match, itís confirmed, is an Intercontinental Title match, so itíll be interesting seeing if Flair can finally win the WWE ďOriginal RecipeĒ Triple Crown.
Cade: ďLadies and gentlemen, Iím Lance Cade, and this is my partner Trevor Murdoch.Ē And theyíre going waaaaaaay too fast for me to transcribe in real-time. But suffice to say that Cadeís the normal one, and Murdochís kinda fucked up in the head. After they win, heís gonna unbutton his pants, drop trou and, whoa, more than I wanted to know.
Cade and Murdoch will make their debut tonight in a non-title match against Hurricane and Rosey. You know, everyone knows the cowboys are gonna win, so why not make it a title match, get the belts off Hurricane and Rosey and start doing something with the tag-team division?
Let Us Take You Back to Last Week, when Matt Hardy and Edge just about killed themselves for our entertainment, only to have our suspension of disbelief shattered by a completely unnecessary pyrotechnics display. But as always, they sure as hell put together one kick-ass montage.
In Bischoffís office, Bischoffís shaking his head in disbelief, and here comes Matt. ďPretty pleased with yourself, huh?Ē Bischoff is pissed at Matt for putting the fans at risk, putting himself at risk, and putting the company at risk. Since Bischoff canít trust Matt around the fans, and since he and Edge hate the ground each other walks on, he tells Matt to sign a contract and heíll get Edge in a steel cage match at Unforgiven. Thatís cool with me, and itís cool with Matt, who immediately signs it before reading it, like an idiot. Matt says that regardless of what happens, Edge will realize that Matt Hardy will not die, and Bischoff says theyíll test that theory tonight, because as a condition of the contract (see, should have read it first), Matt will have a tune-up match tonightóagainst Snitsky. Oh, címon, Matt, you donít have to give us the ďstunned disbeliefĒ look. Youíve already beaten him in the past couple months, and no doubt youíll beat him again tonight. They havenít exactly done a good job of passing Snitsky off as a threat, after all.
When we come back, we take a glimpse into last week, when Snitsky comes out after Big Showís ďmatchĒ and beats the hell out of him with a ring bell.
Matt Hardyís music is playing, and Iím so glad they got rid of the stupid internet browser thing. Snitsky comes down, and Matt takes a moment to get his pads on, interesting touch. But Edgeís music plays, and if they do the exact same Rob Conway thing from two weeks ago Iíll be disappointed. Edge has his neck in a collar, and clearly heís got it worse than Matt for once. Matt is smart enough not to take his eyes off Snitsky, and he ducks two clotheslines, blocks a splash and begins gaining the advantage, but Snitsky hits a clothesline and begins the kicky-stompy big heel offense. Edge says he has to give Matt credit, he *almost* took him down for good last week. Hmm. Snitsky whips Matt in the corner, and nails him with a clothesline. He goes for it again, but Matt reverses the whip into the Side Effect. I love that move. Now Matt rolls out of the ringóand is he gonna go after Edge? He tries to, but Snitsky comes up from behind and throws Matt into the ring stairs. Back in the ring, and Snitsky hits something that I can only describe as one heck of a pretty good move, and gets the three-count? Huh. Now he goes for the ring bell, Edge sarcastically asks him not to do it, and here comes The Big Show to make the save on Matt! I wrote that thirty seconds before his theme music played, though, so they didnít exactly surprise me with that. Snitsky *does* ring Mattís bell, ha, ha, thatís funny, before making like hell out of the ring. So pencil in Matt and Big Show vs. Edge and Snitsky for next week. At least Edge and Snitsky have a history of teaming together.
From Snitsky to TomkoóCena vs. Tomko is next after the commercial break.
During the commercial break, we see an ad for TNA Impact, and about time they finally put together one that looks fucking awesome! Too bad it was only about 15 seconds long.
We come back and see that the 101st Airborne is in the building tonightÖ cool. Coach says that Tomko ďliterallyĒ kicked Cenaís head offÖ Iím surprised they were able to get it reattached. I was under the impression that that kind of thing was usually fatal.
Cena looks pretty pissed, and isnít pandering to the crowd very much during his entrance. He immediately tackles Tomko and starts punching him, clotheslines him in the corner and just keeps punching the shit out of him. Whip into the corner and reverse elbow, followed by something close to a fishermanís suplex, and then two standing elbow drops for a two-count. Rake to the eyes by Tomko followed by a Spinebuster, and this looks like more of a real fight at times than it does a wrestling match. Powerslam gets two, and Tomko continues punching Cenaís head. Suplex gets two. Rear chinlock applied by Tomko, which no doubt is leading to the Babyface Comeback. And yup, Cena gets to his feet, but just as he breaks the hold, he eats a clothesline. Now Tomkoís measuring CenaÖ boot misses, flying burrito and two clotheslines by Cena connect. Whip into the rope, arm drag, and Cenaís getting pumped. Bodyslam, and now Cena goes for, and hits, the Five-Knuckle Shuffle. Now heís pumping up the shoes, lifts him up for the F-U, and hits it. One, two, three. See you on Heat, Tyson. Hope you enjoyed your brief time in the spotlight.
HeeÖ as Cena poses in the entryway with the belt, Angle jumps him from behind and begins punching him and tearing at his face. He hits a knee to his face, and continues pounding away at Cena, whipping him into the steel wall, punching him some more, and finally hitting the Olympic Slam on the steel walkway. You go, Kurt! Kurt poses with the belt, and unfortunately he doesnít play with the spinner. That wouldíve been kind of funny.
A company vice president talks to his internet services provider about needing more options now that their company has gotten bigger, and itís like talking to a brick wallÖ in fact, the provider in question actually *is* a brick wall. Ha, Cox has some of the funniest commercials.
Todd Grisham wants to know if Angleís attack on Cena for the third week in a row is the start of a pattern. Uh, yeah, I daresay it is. Holy shit, Kurt cut a great promo here, but unfortunately I wasnít quite set up to transcribe it. Anyone want to donate a TiVo?
Torrie Wilson comes down with the other members of PMS, Candace Michelle and Victoria. And I betícha Victoriaís the X-factor in this particular equation. Smart girlóAshley wants to know whatís up with the girls at ringside. And indeed Victoria distracts her almost immediately, allowing Torrie to start with the trademark heel female offense, in which every move must involve hair-pulling in some way, shape or form. Ashley *kinda* hits a sunset flip, but Torrie quickly regains the advantage, and at Victoriaís insistence that Torrie stand on Ashleyís hair and stretch her, Torrie does just that. Victoriaís a good ring general. Torrie hits some kinda move and covers for two. Now she whips her into the corner, kinda, but Ashley dodges and tackles Torrie, slamming her head into the ring canvas. Now she throws Torrie around by her hair, and Candace distracts the referee, allowing Victoria to pull the ropes and force Ashley out of the ring. Victoria presses Ashley up, and drops her head-first onto the ring apron. She rolls Ashley back into the ring, Torrie hits the 187, and gets three. Good for them to make Victoria the really physical member of the trioóapparently theyíre remembering that sheís the only PMS member whoís an actual *wrestler*.
We see the THIRD ďOh my God, the Master Lock has never been broken!Ē vignette of the night, and GOOD GOD WE GET IT ALREADY WWE STOP NOW
And thanks for further burying Shelton Benjamin by making him one of the highlights of that particular exchange. This will no doubt be Sheltonís only appearance of the night, too. Because dammit, we need more Viscera! We must have Snitsky and Tomko! Whoís got time for a guy whoís given us highlight after highlight for the last year? Action figures and comic books must be sold, dammit~!
We come back, and Linda McMahon again appeals for us to donate to Americares and help the victims of Hurricane Katrina. And honestly, there couldnít possibly be a better cause than this one.
Holy shit we actually ARE gonna see Shelton Benjamin tonight! Lemme guess, heís gonna battle Kerwin White, right? And weíre gonna take you back to two weeks ago, and Kerwinís racist comments after the Angle/Benjamin match? Oh, wait, no. Shelton gets to be the next victim of Project Conway instead. Never mind.
They circle, and before anything can happen, HERE comes Kerwin White, golf cart, Frank Sinatra music and everything. Shelton makes the mistake of taking his eyes off Conway, and Conway attacks from behind, knocking Shelton down and elbow-dropping him. Backs him into the corner, but Shelton gets out, clotheslines him, smooth Samoan Drop gets two. We cut away, and when we come back Sheltonís somehow been knocked out of the ring. Way to go guys. Conway slams Benjaminís back on the barricade, suplexes him, tosses him back in the ring and gets two. A few kicks by Conway, and a reverse neckbreaker gets two. Conway kicks Shelton, applies the chinlock, and here comes the Babyface Comeback. How often do we see this every night, anyway? Shelton breaks out of the chinlock, the two exchange blows, and Shelton gains the advantage, knocking Conway down with a big right and two clotheslines, then a bodyslam. Whip into the ropes, clothesline while Conwayís still seated, and Shelton gets two. Whip into the ropes, and Conway stops himself, comes dangerously close to knocking Shelton onto Chavoís golf cart, but Shelton hit s a flying clothesline to get two. They go back and forth briefly, Shelton gets a sunset flip for two, Chavo trips Shelton at a bad time, and Conway gets a three-count with a schoolboy of his own. And Shelton is PISSED. Cue Conwayís music as Chavo quickly puts the golf cart into reverse.
Well, bad angle or not, if theyíre allowed to, Shelton and Chavo ought to bring the house down at Unforgiven. I just wish theyíd remember to bring us certain angles every week, instead of skipping a week like theyíre prone to do. But they never skip a week with angles I could care less about, so go figure.
Mick Foley has a press conference in a vignette in which he promotes his new book, ďScooterĒ. Your standard boring WWE real-life vignette.
ďStand back, thereís a Hurricane coming through!Ē The World Tag Team Champions in the semi-main, thatís cool. Rosey and Hurricane are out to battle Cade and Murdoch in their debut, and here they are. Pretty cool music considering itís, you know, country. Now letís see how they wrestle. I just hope theyíre going the ďcrazyĒ route with Murdoch, and not the gay route.
Cadeís kinda pumped, and Murdochís a little bit tubby, I should mention. Well, heís got more of a William Regal physique than anything. Murdoch and Hurricane start out, and Murdoch ties Hurricane up in the corner, goes for a kick, but Hurricane dodges. They lock up again, Murdoch with the knee, and he oversells Hurricaneís trademark pose, strangely. The tag to Rosey, and he imposes his will on the match, with a powerslam, whip into the corner for a splash, and so on. Cade tries to grab Rosey for the illegal advantage, but is unsuccessfulóbut he does succeed in getting Cade tagged in. Cade brings the cheating heel offense, choking Rosey on the ropes, distracting the ref to allow Murdoch to get some shots in, etc. Double-whip into the corner, double-back elbow and double-clothesline. Murdoch gets two. The tag made to Cade again, and a double-suplex connects. Cade with an elbow, and another two-count. Cade grabs Rosey by the mask, chin locks him, chokes him and so on. Rosey with the comeback, but Cade slams him into the corner, pounding away on the much larger man. Another tag to Murdoch, who maintains the advantage, hitting a neckbreaker. Murdoch drags him up, tags Cade in, and the cowboys again go to work with double-team moves before Cade backs Rosey up in the corner, facing outside. Cade goes up on the top rope, but Rosey blocks whatever he was gonna do and slams him off the top. Rosey reaches Hurricane for the tag, and Murdochís in, and Hurricane plays Robert Gibson. Hurricane goes off the top, hits a dropkick, and picks him up and whips him into the corner, cornered, but Hurricane with a head-scissor takedown, and Giz jumps on my lap. This is going a little too fast for me to type, but a minute later, Murdoch hits the bulldog on Hurricane, getting the three-count.
Iíd say this puts the cowboys in line for a tag-team title shot, but if beating Hurricane and Rosey is the litmus test, thenÖ wellÖ everyone deserves a shot.
We see YET A GODDAMN *FOURTH* MONTAGE SHOWING HOW UNBEATABLE THE MASTER LOCK IS, ANDÖ Iíd say this is getting old, but it got old a long, long time ago. You can try to push him down our throats all you want, WWE, but the end resultís gonna be that most of us are going to throw him right back up.
We come back, and I just now belatedly realize that weíre in Nashville. Good a place as any to debut Cade and Murdoch.
We get an Unforgiven promo. Cena vs. Angle for the WWE Title, Big Show vs. Snitsky (God help us), Matt Hardy vs. Edge in a steel cage, Carlito vs. Flair for the Intercontinental Title, Shawn Michaels vs. Chris Masters (goddammit, goddammit, GODDAMMIT.)
Masters: ďHey, tell me who the man is. Tell me whoís making headlines, who the sensation is around here. Tell them how the Masterpiece Chris Masters took the 16-time world champion Ric Flair and made him cry like a little baby.Ē [Ö] ďIn fact, letís just show themÖ play the footage.Ē [Footage plays, and if you remember I used the F word about a zillion times immediately afterward.] ďThat footage is like meóit gets better every time you see it.Ē Todd says that HBK is his toughest test. ďTake a look at Shawn Michaels, and then take a look at the Masterpiece Chris Masters. Iíve taken 300-pound men and brought them down to their knees, courtesy of the Master Lock.Ē He says the show is going to be stopped for the Showstopper once and for all. Oh, ha, how creative.
When we come back, Shawn Michaels passes out in the Master Lock and then gets his balls cut off!
After the break, we get a montage for Angle vs. Cena at Unforgiven. At least thereís one match I can get excited about. Well, two, Ďcuz Hardy/Edge ought to be good.
Chris Mastersí music plays, and the shittiest entrance in wrestling brings out Chris Masters, who is apparently WWEís 2005 version of Brock Lesnar, only with a fraction of the talent, a shitty finishing move, and zero charisma. OK, here comes HBK, and if you didnít like my rant last week, youíre going to get a BIG FUCKINí ONE if Masters puts HBK down at full strength. Putting Flair down after Naitch got the shit kicked out of him is one thing, although not forgivable in my mind either. But HBK at full strength is another thing entirely. So if you donít like it when I use the F word, donít read my post-ďmatchĒ commentary if this goes the way I fear it will.
HBK wants to fight, but Masters tells him to get his ass in the chair. Michaels sits down, Masters is about to apply the hold, but Masters stops and asks for a towel. OK, fine, whatever. Get this over with at least. He applies it this time, and here we goócímon, Shawn! Shawnís trying to get a jawbreaker, Mastetrs has it cinched, Michaels backs him in the corner, again, pushes off in the corner, but Masters still has it on. Címon, goddammit! Michaels seems to be fadingÖ or maybe heís getting a second windÖ He slams Mastersí head into the turnbuckle, but Masters doesnít releaseÖ and now Michaels is beginning to cease resistance. But now heís coming backÖ slams him tin the turnbuckle, three times, four times, kicks off in the corner again, and Masters still does not let go. Masters has him in the Master Lock stil on the floor, Michaels begins pumping up gain, but now the fade is comingÖ down to one kneeÖ the hand goes upÖ and Michaels isnít done! He kicks Masters in the groin, damn right, and Masters throws Michaels down?! Now he grabs the chair, waits for Michaels to get to his feet, and nails him with the chair. And Michaels is busted open. Now Masters is gonna try againÖ re-applies the Master Lock, and thatís it.
OK, steel chair shot or no, here it comes.
GODDAMMIT WWE, CHRIS FUCKING MASTERS ABSOLUTELY HAS NO FUCKING BUSINESS GOING OVER AGAINST SHAWN FUCKING MICHAELS, YOU FUCKING IDIOTS!
I knew you all couldnít wait for that. See you next week, nevertheless.
---
ďGreat. He spends skill points on Perform (Kazoo), and now I have to make a Knowledge (Limits of My Own Sanity) skill check."
--Roy Greenhilt, The Order of the Stick
Four-Time Wiener of the Day (5/27/02; 7/3/02; 7/30/04; 8/28/04)
The Only Five-Time (and Last) N.E.W. World Heavyweight Champion
Certified RFMC Member-- Ask To See My Credentials!
Promote this thread!
Stephanie
Landjager



Since: 2.1.02
From: Madison, WI

Since last post: 1859 days
Last activity: 20 days

#2 Posted on | Instant Rating: 5.22
Um - Masters broke his grip when his chin hit the turnbuckle, then released the hold entirely, and they're still calling this a WIN for Masters? I can't agree with that line of reasoning.

Steph


---

I'm going twenty-four hours a day...I can't seem to stop
- "Turn Up The Radio", Autograph

Wiener Of The Day - June 10th, 2003
W Of The Day - September 11th, 2004 (add spooky music here)
Freeway
Scrapple



Since: 3.1.02
From: Calgary

Since last post: 1643 days
Last activity: 1331 days

#3 Posted on | Instant Rating: 5.97
Uh...what the hell was this??

Aside from Dean Malenko showing up to check on HBK amongst the various officials and referees...this was by far the most unmemorable RAW I can recall in quite some time.


---

DVDs; Blog


Kane Is Ugly
Kishke



Since: 14.7.03
From: Uglyville

Since last post: 3763 days
Last activity: 3749 days

#4 Posted on | Instant Rating: 2.25
Where the hell was Trish?! Are they EVER gonna bring her back on TV or what?

And now RAW has 4 tag teams! Whooo!

And Linda McMahon looks more like a robot each and every time I see her. I cant imagine her during sex with Vince. She has less emotion than Benoit.



---

I miss the GWF.

Socks
Landjager



Since: 25.6.02
From: Ottawa

Since last post: 877 days
Last activity: 753 days

#5 Posted on | Instant Rating: 6.21
A terrible RAW tonight...just garbage.

Main Event at Unforgiven is Masters and HBK??? You're kidding me right??!


---

What is the speed of dark?!
Freeway
Scrapple



Since: 3.1.02
From: Calgary

Since last post: 1643 days
Last activity: 1331 days

#6 Posted on | Instant Rating: 5.97
Originally posted by Socks

---

A terrible RAW tonight...just garbage.

Main Event at Unforgiven is Masters and HBK??? You're kidding me right??!

---


Card so far is:

Cena/Angle [WWE Title]
Masters/HBK
Carlito/Flair [IC Title]
Hardy/Edge [Cage]
Snitsky/Show

I can see myself paying for Edge/Matt in a Cage and to see if Angle can carry Cena. Beyond that...nothing.

EDIT: And OMEGA, I would've liked to see Edge do an interview to sell his injuries and decry the actions of Matt Hardy, only to be interrupted by Matt Hardy jumping him. Then Bischoff could've booked the cage match to protect the rest of the WWE from the mayhem that this feud has brought with it.

(edited by Freeway420 on 5.9.05 2128)

---

DVDs; Blog


Battlezone
Potato korv



Since: 27.2.03
From: Seattle, Washington

Since last post: 3483 days
Last activity: 86 days

#7 Posted on | Instant Rating: 3.43
Sign in crowd: "Cena 3:16 says I have already seen this before".

And the show was completely validated by the brief reappearance of one Dean Malenko.


---

"It's the four pillars of the male heterosexual psyche. We like naked women, stockings, lesbians, and Sean Connery best as James Bond because that is what being a [man] is." -Jack Davenport, Coupling
OMEGA
Lap cheong



Since: 18.6.02
From: North Cacalacky

Since last post: 3279 days
Last activity: 885 days

#8 Posted on | Instant Rating: 6.03
I know I'm in the minority, but I think Chris Masters has a glimmer of potential. He CERTAINLY wouldn't be my first choice as a man to push, but I think that if handled right he could be okay. And, whether you like him or not, WWE did a great job of getting him over as a main-event threat tonight.

Cade & Murdoch. Val Venis & Viscera. Are we actually gonna' have a tag division again? Maybe?

Man, tonight's show was all action wasn't it? Seven matches on RAW. Is that a record? And the non-match segments were the Masterlock challenge, which was what it was, and Carlito's Cabana, which included Ric Flair ELBOW-DROPPING APPLES~! WHOOO~!

WWE is doing a TREMENDOUS job with Angle's heel push. I'm looking forward to Angle/Cena more than any match since the incredibly well-built Hunter/Batista WrestleMania match.

Hey, last week's street fight was so brutal and tragic that both men were on TV tonight. One even wrestled, requiring only a band-aid on his forehead. Seriously, they couldn't keep these two off TV for ONE week to sell injuries?

I'm not a huge fan of the racial undertones of Kerwin White, but any gimmick that involves the man running from harm's way by driving a golf-cart in reverse is a-okay with me. Kerwin v. Shelton at the PPV could be a really good match, too.

I know it's too early to judge, but I see NOTHING in Ashley. Sure, Christy's matches were bad, but you could tell that she was trying REALLY hard and had a desire to improve. I seriously thought that in a couple years, after working night-in and night-out with Trish & Victoria, Hemme could be a worker on their level. But, now she's on SmackDown doing bra & panty matches with Stacy Keibler. And I just don't see it in Ashley. But, it is early, so I guess we'll just wait and see.

I LOVED Tyson Tomko as Christian's bodyguard. I'm not so sure I'll love him as a WWE Title contender, though.

Big Show v. Gene Snitsky at the PPV. Why am I excited to see that match?

(edited by OMEGA on 5.9.05 2324)

---
The answer to WWE's financial problems...

Never 'Wiener of the Day', and is actually quite bitter about it.
Juggalo101
Italian



Since: 27.4.04
From: Atlanta

Since last post: 1971 days
Last activity: 1970 days

#9 Posted on | Instant Rating: 2.34
Lord, what a lackluster show. Several video packages of Chris Masters? Need I say more? Bring back Trips, Trish, Mae Young...Hell anybody. Just get this crap off my screen.

Which was sloppier...Murdoch or Ashley?
I hate to be the guy that critiques everything, but there was honestly nothing I found even the least bit interesting on this show. Is it just me or does Unforgiven seem like an extremely rushed, lackluster PPV every year?


---

Rise, my lord. Rise.
BigDaddyLoco
Scrapple



Since: 2.1.02

Since last post: 5 days
Last activity: 2 days

#10 Posted on | Instant Rating: 5.89
I really liked the tagteam matches this week, the Venis/Vis one moreso. I think the Cade/Murdoch combo might actually be one of the better tagteam combos in the WWE in a long time.


---
Super Shane Spear
Bierwurst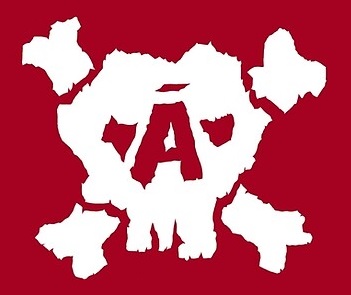 Since: 2.1.02
From: Sector 7 Slums

Since last post: 2930 days
Last activity: 2930 days

#11 Posted on | Instant Rating: 3.08
I agree with Stephanie about the booking of the masterlock being fucked up. They should've DQ'd Masters, but re-enforced the point that it was Chris that lost on purpose. Giving Masters the win made no sense rules wise.

Storyline wise, I am still in full fleged support of this. Chris Masters is still being booked as the big monster heel that he needs to be booked as to have any sort of program with HBK. If you are getting upset over HBK being booked to take a few hits in the month-long war, I'd like to welcome you to the sport of professional wrestling. The only way to get a man like Masters heat (and he IS getting it) is to book him in this style. The Masterlock IS over. Face it. It's a bonefide finisher now.

While I feel that Masters is being booked correctly, the rest of the class of 2K5 just needs a bit of tweaking...

Conway: Need more mic time.
Cade/Murdock: Need the belts NOW.
Stryker: Needs to be on RAW more.
Dupree: Needs to remember he's trying to be Tomko's friend.
Heartthrobs: Need to win a match. Please.
Tribal Prophet
Andouille



Since: 9.1.02
From: Winnipeg, MB, Canada

Since last post: 830 days
Last activity: 91 days

#12 Posted on | Instant Rating: 5.04
Originally posted by Stephanie

---

Um - Masters broke his grip when his chin hit the turnbuckle, then released the hold entirely, and they're still calling this a WIN for Masters? I can't agree with that line of reasoning.

Steph

---


It's moments like that when I really miss Gorilla and Heenan.

Gorilla: "Did you just see that! Masters let go!"

Heenan: "What? I didn't see a thing. My monitor went black there. What happened?"

Gorilla: "Will you stop!"

Those guys could cover ANYTHING going wrong and make it entertaining. But I suppose stuff like "I like Lita's seat" is somehow wittier...


Tribal Prophet
Mayhem
Scrapple



Since: 25.4.03
From: Nashville, TN

Since last post: 333 days
Last activity: 218 days

#13 Posted on | Instant Rating: 3.81

Sounds like I'm in the minority, but I loved tonight's RAW. I was entertained from start to finish.

Was that 2, count 'em, 2 tag matches on RAW? ... Cade should drag Murdoch to the gym with him ... the Val & Vis team could be pretty cool. I hope that they're not used as total jobbers ... oh wait, that's the Heart Throbs.

I think Masters has a lot of potential. The guy's only in his early 20's ... Let's just hope that this is not the "Rene Dupree Push" ...

RAW MVP = Kurt Angle ...

Tonight makes you wonder if they're turning a corner on the future of Eugene.

I did like how JR kept calling Kerwin "Chavo" ...


---


In honor of Emerson, my little Superman ...
CTX
Chourico



Since: 11.5.02

Since last post: 550 days
Last activity: 2 days

#14 Posted on | Instant Rating: 1.61
Edge/Matt in a cage is about the most uninspired piece of booking they could have come up with if they tried. Does ANYONE get even remotely excited about cage matches anymore. And if so, why?

When Bischoff was talking about not allowing them near the fans I had visions of a 2005 Junkyard (non)Invitational or a Boiler Room Brawl, both of which would have been far more appealing than a shitty old cage match.

As for Raw. Angle was excellent, but the rest comprised the worst Raw in recent memory. Nothing notable whatsoever.

Luckily we get Unforgiven for free, because there's no way I'd be paying for it.


---

WCW Archive
WCW Magazine Archive: Last Updated 18th August - Ongoing WCW Magazine archive. Includes cover scans, contents, release dates and more.
WCW Promotional Ads Archive: Last Updated 18th August - Now featuring over 100 promotional ads, including everything from PPV's to the WCW Hotline.
WCW VHS Archive: Last Updated 22nd July - Currently serving mainly as an image gallery for almost all WCW VHS releases, but work has begun on adding full listing and details for all the releases.


Click Here (wcw.95mb.com)
GRL
Frankfurter



Since: 13.7.02
From: Austin

Since last post: 77 days
Last activity: 14 days

#15 Posted on | Instant Rating: 2.89
I caught bits and pieces, and enough for me to make my first ever months in advance prediction: Murdoch DOES NOT have it. This team won't last. Cade looked good, but this gimmick and his partner will drag them both down. Ugh.




---

"Maybe I'm getting off topic, but this thread already sucks, so I don't feel bad about it. " -LotusMegami


"The only way TV Gangrel could change is if Real Gangrel changed." -Filipino Elvis
geemoney
Scrapple



Since: 26.1.03
From: Naples, FL

Since last post: 10 days
Last activity: 27 min.

#16 Posted on | Instant Rating: 5.18
RAW Thoughts:

Angle v.s Eugene was interesting, in that Eugene was practically squashed. How long 'til this gimmick runs its course? (most would have said it already has, of course)....The tag match was okay, and it gets points for being a TAG MATCH. I had a girl who has never watched wrestling before wander in our dorm and take in this match. Two guys acting gay, a 500-pound man in velvet and a gyrating porn star; not exactly the match to introduce people to wrestling....

I loved Classic Flair during the Cabana, breaking out the pre-meditated low blow, the testicular claw and the phantom elbow/knee drops....Who else can they job Hardy too?....Cena over Tomko clean was the right way to go....I thought I heard JR call Kerwin "Guerrero" at one point....

Boy, Hurricane and Murdoch had a terrible sequence at the end, but other than that, the new guys showed some promise....Well, they didn't want Michaels to job to the Masterlock, and they didn't want to ruin Masters' streak, so a no-contest was the only way to go. Never thought that would happen in THIS kind of challenge.


---

College, Sports and More!: Experience It




Mr. Boffo
Scrapple



Since: 24.3.02
From: Oshkosh, WI

Since last post: 1790 days
Last activity: 1750 days

#17 Posted on | Instant Rating: 5.12
Geez, what did you expect with Masters facing Michaels tonight? I could see this finish coming from a mile away. Masters wasn't going to beat Michaels clearly (or I get the feeling some people would have mail-bombed the WWE Headquarters). Michaels immedately escaping from the hold hurts Masters, and by inference hurts all the people that Masters has already beat. But it still feels kind of lame to me that Shawn Michaels lasted at least 5 minutes in the Master Lock when no other wrestler could go 30 seconds.

And first word from WWE.COM is them talking about the "controversial finish" in the main. So Masters can say he got the win, HBK can say he was screwed, and everyone goes home happy.

And Eugene goes away for a while.

Edit: Meant to check spelling before I sent. Forgot to.

(edited by Mr. Boffo on 5.9.05 2259)
---

In the real world, WWE believes that no matter what our race, religious creed or ethnic background in America, we all share the common bond of being Americans. American-Arabs are a part of the fabric of America, and they should be embraced by all of us.

Check out how The-W.Com's WWE Fantasy League is going at smartass.atspace.com.
Thanks to SOK for the hosting!
Last updated August 23rd, 2005
jwrestle
Lap cheong



Since: 4.4.03
From: Nitro WV

Since last post: 78 days
Last activity: 43 days


ICQ:
#18 Posted on | Instant Rating: 1.61
Originally posted by GRL

---

I caught bits and pieces, and enough for me to make my first ever months in advance prediction: Murdoch DOES NOT have it. This team won't last. Cade looked good, but this gimmick and his partner will drag them both down. Ugh.



---


Agreed! Toward the finish Hurricane whipping him around and he looked lost in last few minutes. He needs more muscle too because he almost looks like me.

I'm into the Val/Visera team and put the belts on them. They'd be 10 times better than having tag team champs jobbing out all the time. I think they screwed up the finish of the match and that's why Vals music played. If you have it on tape the watch his shoulder role out before the three count. It was almost screwed up but from the camera angle and Vis being big you almost don't notice it.

Yeah, Masters won. I can understand the story behind it but I agree he shouldn't be where he is.

I sorta like goat boy and his push. I'm not into him but it gives me somebody different in on my tv.

Ashley is REALLY green. Now was that worse than the Trish/Gayda match few years back?

Chavo "Kerwin White" Gurrerro?!? Apparently JR knows this gimmick is slowly on it's way to gimmick heaven or hell.

Conway on a role!

Why is Snitsky still on my TV?

Umm...where is Kane?!?

I'm out.


---

Fear Prophet.

J.J. Dillon: "I'd rather flip burgers at McDonald's than work for Vince McMahon again." July 3, 2004
New Era Of Wrestling
Chumpstain
Bockwurst



Since: 21.1.02
From: Canada

Since last post: 99 days
Last activity: 23 hours

#19 Posted on | Instant Rating: 6.45
I think at the end of the Cade/Murdoch vs. Superheroes match, the Hurricane connected a little too well with his first clothesline after the hot tag, because it looked like Murdoch was legit out on his feet. That certainly would explain the weaving and miscommunication they had after that, though if it was the case, I'm surprised they still let him do the top-rope bulldog finish.
CRZ
Big Brother
Administrator



Since: 9.12.01
From: "Éü"Éć"āĘ"ÉĚ"É™"āĻ

Since last post: 2 days
Last activity: 1 day


ICQ:
#20 Posted on | Instant Rating: 8.51
Apparently I'm the only guy in this thread wondering why Michaels didn't get DQ'd for his trick knee acting up in full view of the referee. I know, I know, faces are always allowed to get away with blatant cheating.

Anything else worth commenting about?

...

...

...oh yeah, that was the worst sunset flip in the history of the business. Still, I barely remembered it when it came time for this post.


---
Pages: 1 2 3 Next