Big Bad
Scrapple



Since: 4.1.02
From: Dorchester, Ontario

Since last post: 44 days
Last activity: 2 days

#21 Posted on | Instant Rating: 5.54
The best RAW in a long time, and I cannot help but partially attribute it to the low level of HHH on the program.

Amazing ladder match.....Christian's best match in a while, and yet another showstealer from RVD.

For the first time ever, Mark Henry made me mark out. Dragging Michaels up the stage was a 'holy crap' moment. Made him look like a total badass.


---

"When this bogus term alternative rock was being thrown at every '70s retro rehash folk group, we were challenging people to new sonic ideas. If some little snotty anarchist with an Apple Mac and an attitude thinks he invented dance music and the big rock group is coming into his territory, [that's] ridiculous." - Bono, 1997
Torchslasher
Knackwurst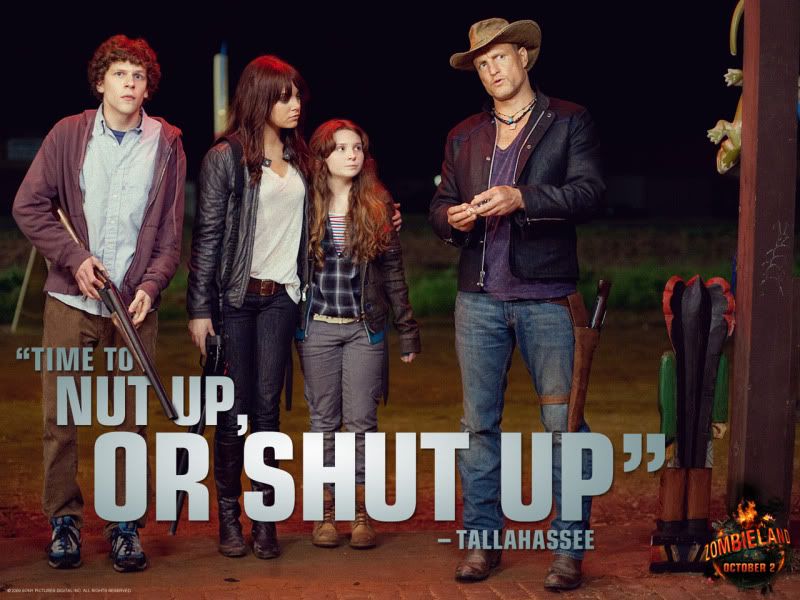 Since: 17.1.02
From: New F'n Jersey

Since last post: 3 days
Last activity: 3 days

#22 Posted on | Instant Rating: 6.44
First of all, I'm kinda upset that Test now has the best facial reactions in the business. I'm trying to hate you Test, but you are slowly turning me. Damn you.

I thought that buying a ticket didn't give you carte blanche to climb over the barricade. I don't buy into all the Austin-hate around here, but it really was a dumb and non-sensical way to give Stone Cold more face time.

Jericho was great on commentary, and I wish Al Snow had just gone to ringside so he would have stopped speaking over Y2J's words. The Jericho-Austin feud is the best feud going right now.

"Christian, you really didn't sell me on the women love you tip. Let's run through it many more times, perhaps with the cameras rolling. We'll play it by ear." That seriously was one of the funniest things I've seen since the Hogan motorcycle debacle of '02.

RVD was very over tonight, but some of that has to go to the always-excited Chicago crowd. Some of it also goes to the ladder match stipulation. Van Dam gets points for keeping the crowd wowed though. I really want to see a face respect feud with Booker T soon after the inevitable Christian rematches.

Overall, another great show that will probably garner a 3.8 rating. Seriously, it seems that the Internet consensus good shows always suffer in the ratings, while bad shows get higher ratings. I don't know why that is exactly. Oh well, I enjoyed the show tonight, and that's what matters to me.




---

Molly, Stacy and Daffney all in WWE? I suddenly lost all my will to complain about anything regarding the WWE. Hope I don't lose my street cred for this.

TS, the greatest Wiener rated 6.1554 ever to live!! Oops, I mean 5.5...4.5?? Oh, dammit! I guess Notorious FAB was right.
deadbeater3
Chipolata



Since: 17.11.02

Since last post: 5363 days
Last activity: 5271 days

#23 Posted on | Instant Rating: 0.86
Christian was WALKING!, and saw Lita and Trish licking each other's wounds. Ok wearing icepacks. Vitamin C said 'Hi' to them like he was God's greatest. Then an unseen director says, "Do it over" and we see C strut back, while Lita and Trish start giggling. Shoot I want them to do it all over too.

Great Raw. Too bad Coach and Al got regulated back to Heat.


---

The divas should not be about T&A, they should be about Kicking A.
Matt Tracker
Scrapple



Since: 8.5.03
From: North Carolina

Since last post: 61 days
Last activity: 14 hours

#24 Posted on | Instant Rating: 6.27
A solid RAW tonight.

I was most taken with the six-man tag. Young guys working their asses off with a Mach 5 ending sequence. Maven almost debuted a new finisher with a botched tornado DDT/leaping swinging neckbreaker. Maven/Jindrak/Cade need to fight the Dudleys or a three-man Teddy Long stable for nice midcard tag action.

Speaking of Teddy's guys, wow, did they do a nice job getting Henry over. They fed him Shawn (albeit in a short sequence of awkward looking ringpost moves) and the visuals made it work: dragging a dead Shawn up the ramp and giving Goldberg the money gesture. Dickish and brutal.

The women are making for a helluva feud. Molly mocks Lita and targets her recovering neck while Victoria steals the bit with a stiff Widow's Peak on Trish, who just flattened Gail with a mighty spinebuster. No hair pulling, no slapping, no underwear. Women rasslin'. Good stuff.

The Goldberg bounty works for me. It makes every RAW performer a possible enemy, which reminds me of Jericho's "no one wants you here" feud with Bill. Triple H's absence demands a new Evolution member, however.

Great main event, and both guys busted their humps. PPv quality all the way. I again find myself rooting for Christian to emerge as a bad-ass instead of a weasel. I was expecting Booker T to run in and was relieved to see a definitive, clean end.

Again, SnowCoach's evil act would be easier to believe were they not denouncing beating up women. Either they're obvious bad guys or they're the de facto voices of the WWE for two hours. Since they couldn't go all the way, might as well bring back JR and King.

Steiner/Test could be a good team now that they embrace the dark side. Maybe Stacy will seek refuge with Hurricane/Rosey.

Nice couple of moves tonight: RVD's gorilla drop/moonsault on the ladder and Goldberg's gorilla drop/spear.

All around, a great show despite a talky ten-minute start.




---


"To be the man, you gotta beat demands." -- The Lovely Mrs. Tracker
jwrestle
Lap cheong



Since: 4.4.03
From: Nitro WV

Since last post: 17 days
Last activity: 15 days


ICQ:
#25 Posted on | Instant Rating: 1.22
Originally posted by deadbeater3

---

Christian was WALKING!, and saw Lita and Trish licking each other's wounds. Ok wearing icepacks. Vitamin C said 'Hi' to them like he was God's greatest. Then an unseen director says, "Do it over" and we see C strut back, while Lita and Trish start giggling. Shoot I want them to do it all over too.

Great Raw. Too bad Coach and Al got regulated back to Heat.

---


Lets go to the TAPE review...lucky I have recorded both of the Production screw ups. When do you here CUT on a live show? Apparently Monday Night Raw. Ok Screaming Head Guy, I have to really ask why watch MNF and not MNR the full time. Keep jipping us a Rating point! *L* Anyways here's my "RUNDOWN" on the show.

+Hey, when was the last time the former champ offered a bounty? Good Angle
+LADDER MATCH!
+Kane going after kid, Funny.
+Test surprise look
+Steiner pulling test off of D-Von.
+Six Man Tag.

-Steiner turning on Stacy.
-Damn production people! LIVE SHOW HERE!!!
-Weekly Test of the EMS system from my F'N cable company!
-Coach/JR
-Watching Shawn GIG after a pathetic bump to the stairs.

*Me Being Smark doesn't help the case any for the negatives...eh. Liked the show, it was pretty good.



---
Yummy?
Banned Once! The independant thought alarm went off, knew to much about b*tching.
tsmstu
Chourico



Since: 12.7.03

Since last post: 4333 days
Last activity: 3781 days

#26 Posted on | Instant Rating: 0.78
the show was solid - HOWEVER - and a big however, the HuriKane segment was straight out of the Harley Race NBC Secrets of pro wrestling special from a few years ago.

Everyone knows that kid is getting "pizza and a ride home"...

Just brutal booking.



good show otherwise!
Notorious F.A.B.
Pepperoni



Since: 4.2.02
From: Dudleyville's Gay Ghetto

Since last post: 5423 days
Last activity: 5410 days

#27 Posted on | Instant Rating: 7.03
RVD standing on the very top of the ladder and doing the "Points To Self" routine was a definite mark-out moment for me.


---

I hope HHH gets you fired.
Super Shane Spear
Bierwurst



Since: 2.1.02
From: Sector 7 Slums

Since last post: 2989 days
Last activity: 2989 days

#28 Posted on | Instant Rating: 3.08
What is this continuity crap? We all know last year doesn't exist! What do you MEAN Hurricane and Kane were a tag team? Surely that had to be some digitally edited footage because that didn't happen.

For that matter, who was the guy in the pink shorts with the SR that attacked Goldberg? I'm pretty sure that they aren't casting Garrison Cade as two different people, so who WAS that guy? Bob Conway? Sean O'Haire? One of the BashThem Brothers?

Plot? Continuity? A solid finish? Not on MY RAW!
Net Hack Slasher
Banger



Since: 6.1.02
From: Outer reaches of your mind

Since last post: 4987 days
Last activity: 3407 days

#29 Posted on | Instant Rating: 7.08
Highlight Reel- Jericho comes out with his co-host (I guess) for the night Eric Bischoff with his DeadCow. Their guest "Mr. Jolly and Rotund" Jim Ross. They told JR that Stone Cold was suspended and added the stipulation of a strap match to this much anticipated match. JR tells Eric off and Jericho gives a boot to the guy and the Walls O' Jericho... But low and behold out comes Austin to chase the evil doers away LoL Jericho hides behind the camera guy as Austin throws furniture around. Bischoff got security to get Austin out of the ring but they touched his drinking' arm. So he beat them up.

-Dudley Boys vs. Test/Steiner- Let me get this straight. Steiner is angry with Stacy for hitting Test and costing the tag Titles. The same Steiner who pulled Test out after he hit the pump-handle slam on a Dudley to break up Test pin... Excuse my internet code but WTF! It's bad enough when things don't add up from one week to the other, but when it doesn't add up from one minute to the other. That's phaked up. Why on earth at 9:18PM Steiner didn't care but at 9:21PM all of a sudden he cares?!. Stupid as hell. Well on a positive note Stacy looked really nice.

-Kane/Hurricane interview- Kane said he enjoyed tasting Shane's blood (wasn't that someone else's blood in the hospital, oh well details details). Hurricane comes out and plays "This is your life" and shows footage of Hurricane and Kane winning the tag titles. But Kane no-sells it. And want's to fight Hurricane but Hurricane doesn't seem to Up Wit Dat... Kane focuses on a little kid at ringside and is setting up to attack him (Good I saw that punk kid throw some miniature matches at Kane, he's going to get what's coming to him). But Hurricane came to save the day but Kane quickly gets the upperhand until Hurricane run-in buddy came in and double-teamed Kane. Kane walks back and regroups.

-TeamGreen/Maven vs. Conway/La Resistance- I guess the guys all worked pretty hard but with the exception of Maven and Conway they all come out pretty generic. A decent match.

-Ross vs. Coachman- We start of with Lillian talking about country whippin, straps and submission. Mmmm gimmie a moment. Okay back just in time to see Ross and Coach do this thing. Ross whipped Coach, Coach whipped Ross, Ross whipped Coach. Stunner over. Any movement at all by Ross he's stumbling over his own feet. This was lame and pathetic and the consequences over a PAY PER VIEW heavily hyped match lasted all of 1 WEEK... Why should anyone EVER buy a stipulation match, total slap in the face. I was watching Lawler with the can of beer because he said he never drinks beer and he's telling the truth here because he never drank it he just had it in his hand and then dropped it. Jericho says "This Night Sucks" (I agree). Gotta get this ugliness out of my head. Okay Lillian- Straps-Submission-Trish. Okay I feel a bit better.

-Lita/Molly/Gail interview-Speaking of rulings not sticking, the fired & re-hired Lita is coming down to do an interview. They dust off Terri & put her in the ring to do the interview. Lita gets her cheap Chicago shoutouts in. Lita has great body language, her spoken language umm not so good LoL. Thank goodness out comes Molly with Gail. King really gets the serious of this 2-1 confrontation with a woman who just came back from a year long neck injury by screaming "PUPPIES IN THE RING" jackoff... Molly asks the question that's on everyone's mind "Where's MY Book? Where's Gail's DVD?(Gail DVD following her struggling 6-minute WWE career to become champion). Book to the back of the head, doubleteam on Lita but out comes Trish in her tight jeans! But out comes Vicky who hits the WidowsPeak on Trish(pretty much feels Trish entire front side while setting it)That's impact. Nice touch in shoving the pages down Lita's throat

-Kane vs. Hurricane- Hurricane gets the first shot in with a beauty forward flip from the top rope to the outside but the rest was all Kane is a squash.

-Goldberg/Michaels vs. Flair/Orton- The Jewish Guy & the Born Again Christian, sounds like a wacky NBC pilot. Shawn has a Jesus Fish with his name on it instead of Jesus. Is he comparing himself to Jesus, that's bad karma. Shawn gets beating throughout the match by the heels. Flair spits on Goldberg(Is that a hate crime?). Nice variation of a backbreaker by Orton. Many chops by Flair. New Testament finally tags Old Testament and he goes Book of David on the heels. Backbody drop on Orton and a huge one on Flair that looks like he fell off Mount Sinai buh gawd. Out comes Rodney Mack whaaat? and quickly vanishes while Mark Henry absolutely destroys HBK at the outside dragging him up he ramp. Shawn's head is bloodied and Ivory comes out with a towel to wipes his forehead(okay that didn't happen). Mark Henry vs. Goldberg NEXT WEEK. BELILEVE IT! or is it BELIE DAT

-RVD vs. Christian-If s match can save a subpar show this match was it. Must be considered Raw MOTY. Alot of intense moves. Plancha by RVD as Christian holds the ladder. Christian catapults RVD facefirst under a ladder that's between the ropes. RVD military press, kept Christian up & drops him on the ladder, quickly hits a standing moonsault. Christian hits a reverse DDT from the ladder... RVD monkeyflips Christian into a ladder, hits rolling thunder. 5Star by RVD onto Christian on a ladder, Christian moves, RVD eats metal. Sidekick from the top rope by RVD into the ladder while Christian climbs. Both climb up at the end & both push eachother off the ladder while Christian hits the mat, RVD jumps & sticks to the ladder & hits a 5Star from the top of the ladder onto Christian, finally gets up, climbs the ladder for the IC Title win. Wow That's the RVD who I marked for all his career, welcome Back!

-OtherStuff- "Camera 6 is your worst case scenario" strikes again. Christian walks by the Trish & Lita, gives them a little kisspoint as they sell their beatdowns with ice to the heads, selling painful injuries. But walks back thinking the camera is off and the girls are giggling at eachother. I know someone's going to get in trouble, but I found it kinda cute. They should have one of these every week, have a sponsor and everything "The Camera 6 worst case scenario is brought to you by liquid paper"... Mark Henry doesn't seem to care the least about the title but cares about the 100G's, yup that seems about right...

I'm sorry but whenever I saw HHH with the briefcase of money I thought. "Does Stephanie know you're are playing with her money?" LoL HHH was really doing his best Hollywood serious acting... RVD goes to Austin outside the arena and thanks him for the match and say's he's going to win this one for him, umm RVD win it for yourself!. Austin thin meets up with this huge dude who said it's an honor to meet him and he came with "Little Johnny" who he didn't bother bringing with him to met Austin, I know many guys like that. Is little Johnny the kid Kane threatened, no wonder his parents were nowhere in site they are to busy kissing Austin's ass outside the arena.

-Line of the Night: Jericho "This night sucks, the beginning sucks and this sucks" - after the Ross/Coach match, truer words have never been spoken.
-Sign of the Night: "Xtreme Stratus-faction" - That's actually a pretty clever name for the Trish/Lita tag team.
-3Stars of the Night: 1)RVD. 2)Christian. 3)Flair- Top 2 was obvious for #3 pretty much a toss up with a lot of people. I did like Molly ripping the pages and sticking it in Lita's mouth.

That main event was so awesome. Hard to be to down on a show that has an ending that great. The second hour was decent. HBK/Goldberg v. Orton/Flair was good enough and The women segment continues to hold my interest. Hurricane/Kane was a squash... The first hour was brutal. The Steiner turn was the dumbest turn ever. Not caring of winning the tag titles one second caring so much to attack Stacy the next, Stupid!. A rematch that washed away a PPV stipulation with JR/Coach, a total slap in the face. After the first hour it was going down the road as brutally bad Raw, second hour saved it. And Camera 6 worst case scenario is my favorite feature on Raw.


(edited by Net Hack Slasher on 30.9.03 0602)

---

Me fail English? That's unpossible
HMD
Andouille



Since: 8.6.02
From: Canada

Since last post: 495 days
Last activity: 495 days

#30 Posted on | Instant Rating: 6.19
Shawn Michaels...you just got PUNK'D!

I never thought I'd live to see the day when Shawn would allow himself to be used as a human metaphor for black rage. That alone made this a solid show.

Despite the sucky parts, there were things on RAW tonight that seemed to be...almost...not retarded. The bounty, the dragging shawn up the ramp thing, these are things I'm actually going to remember by next week. And of course the hot main event, about as good as such a compressed ladder match could possibly be. RVD found his smile is this one, folks, but where does this leave Booker when he makes his return? Or Christian right now, for that matter.

Jericho and Austin is a hot feud that can't ever culminate in a match. There's something backwards about that.


---

What do you call Albert Einstein beatin' off?
Give up?
A stroke of genius!
Mayhem
Scrapple



Since: 25.4.03
From: Nashville, TN

Since last post: 392 days
Last activity: 277 days

#31 Posted on | Instant Rating: 0.00

I thought the show was one of the better RAWs that I've seen in quite a while ...

Line of the night ... Jericho on the Coach: "He reminds me of a young Tito Santana ..." I was rolling.


---


"This is U.S. History, I see the globe right there." -- Jeff Spicoli, Fast Times at Ridgemont High.
whatever
Bierwurst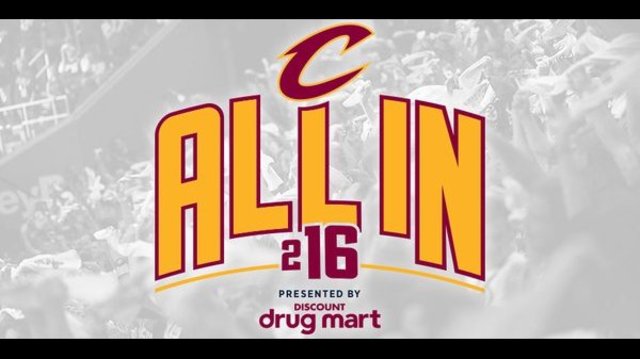 Since: 12.2.02
From: Cleveland, Ohio

Since last post: 28 days
Last activity: 4 days

#32 Posted on | Instant Rating: 1.73
Originally posted by Super Shane Spear

---

For that matter, who was the guy in the pink shorts with the SR that attacked Goldberg? I'm pretty sure that they aren't casting Garrison Cade as two different people, so who WAS that guy? Bob Conway? Sean O'Haire? One of the BashThem Brothers?

---


I kid you not, I was distracted briefly during the Goldberg interview such that when Stevie attacked, at first I thought it was O'Haire. I was much happier when I realized that it was Stevie.


---

I drove the Hummer. Sorry 'bout that.
redsoxnation
Scrapple



Since: 24.7.02

Since last post: 1877 days
Last activity: 1877 days

#33 Posted on | Instant Rating: 5.22
A few thoughts:

Is there logic to Austin being suspended, and then being able to get into the ring? Then, he can buy a ticket and get into the ring? Bad enough the top of both hours were wasted on 'When Announcers Collide'.
Considering Kane has no red mask any longer and mainly wears black, how is he still the Big Red Machine?
They protect Shawn Michaels against Jericho and Orton, and then have him get destroyed by Mark Henry? Is there any logic towards even hinting at a Mark Henry push? And, considering next Monday is Yom Kippur, will Mark Henry's scheduled opponent be at the arena?
Are members of the IWC eligible to receive the $100,000 bounty? If so, break out a batch of the Freebird HairCream.
A rarity: Maven not being the worst wrestler in the ring on a RAW match. Congratulations yet again Rene Dupree.
Does this mean Steiner/Test as wacky tag partners is about to commence yet again?
Ladder match saved the show.



---

Time to do a Red Sox pennant chase supply list: Arsenic: check. Cyanide: check. Booze: check. Fully loaded gun for full chamber Russian Roulette: check. Ok, I'm prepared, let the pennant race commence.
ScreamingHeadGuy
Frankfurter



Since: 1.2.02
From: Appleton, WI

Since last post: 2146 days
Last activity: 2146 days

#34 Posted on | Instant Rating: 6.19
Originally posted by jwrestle

---

Ok Screaming Head Guy, I have to really ask why watch MNF and not MNR the full time. Keep jipping us a Rating point! *L*.


---


jwrestle - 1. It's the Packers. 2. It was during the JR/Coach segment. 3. Because Rule-of-Threes says I need a #3. Thank you for your concern about the ratings, but I'm not a Nielson household, anyways (maybe that should be #3, nah).


---
Fashion Reporter Extraordinare


...as is proper.
HairRaiser
Kishke



Since: 13.1.03
From: S. Attleboro, MA

Since last post: 4008 days
Last activity: 3343 days

#35 Posted on | Instant Rating: 3.67
I thought playing video games in the back was a no-no? :-)

'Bout time RVD got the belt again. Now maybe we get a heel Booker chasing him? Christian was greatly wasted as IC champ this time around.
Doc_whiskey
Frankfurter



Since: 6.8.02
From: St. Louis

Since last post: 4 days
Last activity: 4 hours

#36 Posted on | Instant Rating: 3.17
Overall a pretty good raw, though I think whoever is in charge of production may be getting fired after two consecutive weeks of hearing a director talk. I can't wait to hear what Teddy Long will say before the Henry/Goldberg match next week, and I just hope they give him a little mic time. The women's confrontation was good, and why do I have the feeling that Jazz may be joining the faces side eventually (mad at T. Long for not staying by her, mad at Gail and now Molly for taking her belt). Jericho needs a commentating job when he retires, he was gold on the mic. RVD/Christian was a very good match, depsite only getting 10 minutes, they had a lot of cool stuff in there. I am still impressed with the Jindrak/Cade finisher, Jindrak got some ups.

Time to play the game...cuz everyones got a price HAHAHAHAHAHA


---

Mr. Burns: You are of course familiar with our state usury laws?
Homer:U-sur-y?
Mr. Burns: Oh silly me, I must have just used a word that doesn't exist.
Dexley's Midnight Jogger
Pepperoni
Moderator



Since: 10.10.02
From: New Hampshire

Since last post: 1660 days
Last activity: 1574 days

#37 Posted on | Instant Rating: 8.28
I'd like to point out that I got a good laugh from this exchange:

Ross: I don't have a high threshold of pain.
Lawler: Either do I. I cry when I brush my teeth.
spf
Scrapple



Since: 2.1.02
From: The Las Vegas of Canada

Since last post: 1023 days
Last activity: 443 days

#38 Posted on | Instant Rating: 7.23
Originally posted by redsoxnation

---

Are members of the IWC eligible to receive the $100,000 bounty

---

I live 20 min. from Allstate Arena, and trust me that was going through all of our heads as we watched it. "5 on 1...we can take him." Then we realized that no, all 5 of us likely couldn't take Goldberg, which is why we watch and don't do wrestling


Once again for me the highlight of the night was the women's segment (what I saw of RVD's match was great, but by then I was mostly enmeshed in the Bears game). When did Trish Stratus get the best spinebuster in the company? When did Molly get good at being intense and serious? When did Victoria decide she needed a finishing move that looks THAT good? When did Lita leave Matt Hardy to come be with me in fulfillment of her true destiny? We await answers for all of these questions.


---
Coming to Chicago Nov. 12...I am SO there! - Brenda Weiler
blogforamerica.com
StaggerLee
Scrapple



Since: 3.10.02
From: Right side of the tracks

Since last post: 4 days
Last activity: 2 days

#39 Posted on | Instant Rating: 4.12
FINALLY! MARK HENRY KICKING ASS! Sorry, the Predator look scares the bejeezus out of me! Let him destroy people, as long as it isnt MAIN EVENT people and make him a monster heel. THEN let him get sqaushed by your HHHs and Goldbergs.

Suprising, nobody mentions Victorias SWEET, SWEET outfit! The girlfriend said " Nice outfit" (sarcasm). I said "Yeah, I know" (no sarcasm) She was looking HOT.

And, RVD on top of the ladder, pointing at himself as 90% of Allstate Arena was pointing along with him, oneof the best visuals in a long, long time.
GRL
Frankfurter



Since: 13.7.02
From: Austin

Since last post: 3 days
Last activity: 2 days

#40 Posted on | Instant Rating: 4.00
Not only that, but that main event made the IC title actually seem IMPORTANT again. Excellent main event. Good overall show.

The women are, quite simply, the sole reason I've stuck around through some rough weeks/months/years as a fan. They stole the show aside from the main event. Victoria, Trish, Gail, Lita, and Molly all in the same ring?? Whew...
Pages: Prev 1 2 3 4 Next