ScreamingHeadGuy
Frankfurter



Since: 1.2.02
From: Appleton, WI

Since last post: 2112 days
Last activity: 2112 days

#1 Posted on | Instant Rating: 6.30
It's Raw, live from Washington, DC...and a Fashion Report, too!

Lillian announces wounded soldiers (and, I presume, their families) in attendance.

Coach, in black shirt, black pants, and white hat, and Snow, in babyblue polo and black slacks, are our NEW Greek Chorus. Coach has music?

Goldberg, in black sleeveless barbedwire tshirt, black jeans with the title slung over his shoulder, is out to tell us to Believe the Hype. Austin, in "F0CK Fear", jean shorts, kneebraces, and "F0CK Fear" cap, interrupts (how will Excalibur05 handle this?). Now on Raw is the time when we drink. Hey - Bisch, in black leather sportscoat, black shirt and black jeans, is out, too. And Goldberg spears Bisch, just because he's there.

Much FOOTAGE! of Bisch taking the spear. And a video call-out from a soldier.

Rob, in black singlet with green RVD and ying-yangs, vs. Christian!, in blue tights with black "C"s on silver circles. The Lazy Writers' Pole is back! Nick Patrick is in the stripes. Snow is good on color, but Coach doesn't really get the whole "play-by-play" thing. Christian! with a belt shot leads to Rob winning by DQ. Post-match, a ladder-assisted beatdown. A nice match, but the guys seemed, well, off.

In the back, Jericho's words soothe Bischos pains. Bisch is so grateful that he books a match - Jericho vs. Goldberg, for the Title.

Cade and Jindrak, both in red undies, get punked-out by Evolution - HHH in black suit and red shirt, Randy in white longsleeved tshirt and black slacks, and Flair, in black suit and light blue shirt. HHH talks himself up - he beat himself! (and I can imagine how some people will rag on that. me, I find it funny to imagine him contorting to somehow pin himself). Watch-out, Goldberg.

Rock has a movie. Another troop call-out.

Mark, in black singlet with black and silver slashes, with Mack, in open black vest with grey hood, black undies and black headhanky, and Teddy, in blue pinstriped suit and white shirt. I sure hope somebody got a screen capture of Long's grin. Mack vs. Tommy Dreamer, in black "Unforgiven" tshirt and black "TD" denim, with kendo stick and trash can. Slam to a pin for Mark. More like "Tommy Jobber" (ooo, I'm so witty). Squash.

Jindrak and Cade, held back by Maven, invade Evolution's locker room. Book a match - Evolution vs. Cade/Jindrak/Maven.

"Camera Six - worst case scenario." as Lita/Trish are walking by. Jericho and Christian! (apparently the "worst case scenario") stand around. Austin shows up and deus-ex-machina's some announcing-stipulation-laden match. And books Rob vs. Christian! in a ladder match for the IC Title, all next week! Jericho talks trash once Austin's gone.

Another military video "post-card".

Molly, in white top with black sides and red stripe, and black pants, and Gail, in black slitted trenchcoat and white top and shorts (hey - her music sounds like a rip-off of Victoria's), vs. Molly, in translucent trenchcoat and shiny teal top and pants, and Lita, in black tanktop with wings, and green shorts with studded belt. Coach on injury psychology - good stuff. LIttle Charles Robinson referees. Everyone works-over Lita's neck. Twist-of-Fate to a pin for Lita. They seemed timid at first (and the punches were weak), but it all picked-up later for a Nice match.

Jericho enters the GM office to visit a recouperating Bisch. Jericho the (obvious) manipulator is...entertaining.

A video package of the Test/Stacy/Steiner saga. And we're supposed to be psyched-up for this MMF deal? Earlier Tonight, Stacy apologizes to her fellow sub, when Test arrives. Get the bags. Poor bags.

From an "undisclosed location" (aka Harrisburg, PA, apparently), Shane speaks. Kane, topless (?), in black tights with red stripes, arrives for some hospital fun and games. See what happens when you disclose the "undisclosed" location? The gradual taking-away of Kane's clothes is disturbing (as long as he never starts wrestling in undies we'll all be fine, though).

La Resistance, in black "La Resistance " undies, sparkly blue military coats, and black berets with yellow trim, and Rob Conway, in purple winged-"RC" undies, vs. Hurricane, in green "H" cape, and green/black "H" suit and Rosey, in neon green/purple shorts, grey "Super Hero In Training" tshirt, orange shirt and tights, with purple mask and Hurricane beach-towell. Oops - only Rob and Rene will wrestle for the heels. Fan Fashion - there's a Hurricane Cosplay'er in the front row. Spinning neckbreaker to a pin for Hurricane (not the legal man). Post-match, Dudleys come out with the belts, and they and Hurricane/Rosey pose with the troops.

Evolution - HHH in black spandex biker shorts with red iron cross, Randy, in black "Orton" undies with blue hip-bolts and Flair, in red "Nature Boy" robe with silver sequins and red undies thereunder, vs. Maven, in black "M" fullcuts, and Cade/Jindrak, both in red undies. Jindrak's undies have a black scrawl on the front. Too many red undies! Hebner the Elder is in the black and white. Pedigree to a pin, for Flair. Nothing really special in the match, but it just had that "feel" to it. A nice match. Post-match, HHH cuts a promo (about how (we) need him?).

Another military greeting. And Rock, bald, in black suit and white shirt with white tie, verbally abuses Mark Lloyd.

Bischoff, in the stripes, with FOOTAGE!, as "outside referee", is out. Jericho, in black tights with sparkly purple radiant silhouttes, vs. Goldberg, in black fullcuts with white trim and butt barbedwire, wearing the Heavyweight Title. Charles Robinson is the in-ring referee. Austin comes down to mess around. Jackhammer to a pin for Goldberg. A nice match.

Overall: Better than any Raw in the past month. And, really, a nice show in itself. And the announcers - better than JR/King have been.

(edited by ScreamingHeadGuy on 22.9.03 2214)

---
Fashion Reporter Extraordinare


...as is proper.
Promote this thread!
Think of It As a Funnel
Cotto



Since: 22.9.03
From: Strongbadia

Since last post: 5313 days
Last activity: 5311 days

#2 Posted on | Instant Rating: 0.00
Camera 6, WCW is on line 1. Please pick up...


---

oh
Socks
Landjager



Since: 25.6.02
From: Ottawa

Since last post: 902 days
Last activity: 779 days

#3 Posted on | Instant Rating: 6.21
I hate to say it, but Coach is my guilty pleasure. I am loving the "Heel" commentating.

Come in Camera 6....come in...

CLB?? Great Stuff...

RAW was good at times, blah in others, but a good effort. Lets hope it can rebound from the last couple of weeks.


---



"You know the world is going crazy when the best rapper is a white guy, the best golfer is a black guy, the tallest guy in the NBA is Chinese, the Swiss hold the America's Cup, France is accusing the U.S. of arrogance, Germany doesn't want to go to war, and the three most powerful men in America are named 'Bush', 'Dick', and 'Colon.
Need I say more?"

Chris Rock
Gugs
Bierwurst



Since: 9.7.02
From: Sleep (That's where I'm a viking)

Since last post: 1882 days
Last activity: 1010 days

#4 Posted on | Instant Rating: 5.28
A nice show, a nice fashion report, and a slight error to complain about. Hurricane made a blind tag to Rosey that wasn't the best ever, but was acknowledged by the ref. Coach and Al didn't see it, SHG didn't see it, but the ref did. Hurricane was legal. Just a nice show all in all, and I really like what they're doing with Jericho. The announcing team sounded much better than Ross and Lawler have in a long time, and I hope that JR gets his ass squashed by Coach next week. But, maybe JR and Snow will be better. Anyway, Coach and Snow gave us the heel POV for the show, as opposed to Ross and Lawler constantly being on the side of the good guys.


---

Sometimes I ask myself why I watch WWE after all the crap it's given me. HLA, necro, HHH, and so on. And then it hits me. That one simple phrase that can be modified and used for anything that gets you down, yet makes you keep coming back.

Every episode has the potential to be the best one ever, and I'll be damned if I'm going to miss it after sitting through this shit.
Mr Heel II
Lap cheong



Since: 25.2.02

Since last post: 135 days
Last activity: 3 hours

#5 Posted on | Instant Rating: 5.64
Jericho and Christian made the show for me. Jericho had a decent match with Goldberg, and I was half-expecting Christian to come out of that Five-Star mocking RVD's "pain roll" into a fit of laughter.

I kind of enjoyed the "heel announce team" bit. Snow especially played it well going back to the "abuse of power" phrase several times. Coach sounded like he was BEING coached in the ol' headset.

Since the RAW Announce Team position can now be won like a title, how about letting Stevie Richards and Victoria go after it? I would LOVE to hear them announce a show.

Kane disappoints because he doesn't set the hospital on fire.

Do you suppose Maven and Bradshaw agreed to be at the Smackdown your Vote kickoff because Vince promised to buy them those snazzy new suits?

Okay show.


---
Jakegnosis
Morcilla



Since: 26.7.02
From: Maine

Since last post: 4225 days
Last activity: 4209 days

#6 Posted on | Instant Rating: 3.91
Overall, I liked it.

The bad:

Looks like more Trips vs. Goldberg... What the fuck WAS he talking about when he said the fans need him more than he needs the fans?

The revival of the White Boy Challenge. It didn't get Mack over; why would it get Henry over, for crying out loud? Teddy Long's stable is a blight on the face of Raw.

JR vs. Coach next week. I like the new announce team much, much more than the old.

Test and Steiner. When will it end?

La Resistance/Dudleys. Ditto. Why is it that only shitty feuds seem to last?

The good:

Kane. I love that guy (not the new shirtless look, though). I'm not excited about more Kane/Shane, but the man is so bad it's good. "Want some blood, Shane?!" Anytime a MacMahon gets tortured in a hospital bed is a good time. And Kane is the master of torturing fools these days. More Kane.

The women's division. Lita is kicking ass- she's so much better than she used to be. Molly and Trish rule, as always, and Gail Kim is looking less sloppy.

The Green Beret who had a beer in his hand the whole time. Those guys are good shits. Hooah!

CLB. Hopefully it catches on.

Jericho fucking with Austin. I hope he actually comes out on top soon.

"Camera six, you are worst case scenario..." Worst Case Scenario would be a good name for a tag team.

Mark Jindrak on Raw. Let's keep him around.

The Rock, looking like he's loving life.

Bischoff. For being consistantly entertaining.

Your NEW World Heavyweight Champion... Goldberg. I like him, god help me.



---

Which Trigun Character are You like?

Rangers Lead the Way!
Liz
Chipolata



Since: 26.8.03
From: Ironton, Ohio

Since last post: 4039 days
Last activity: 3101 days

#7 Posted on | Instant Rating: 7.80
Random RAW Thoughts --

Coach & Al - New announcers. I'm not really enthused about it yet, but I'm waiting. The white Stetson is funny. Okay, kinda funny. A little.

Goldberg - It cracks me up how everyone screams his name, but falls dead silent when he cuts a promo. He sounded...okay. Austin comes to entertain. Yak yak. Binge drinking. Sleazy E! Takes the spear. I winced at his poor head bouncing off the rope. Ach.

RVD vs. Christian - I love these two together, but this match was -- not too good. It seemed like they were both tired and it looked like RVD kept slipping out of Christian's grasp for some reason. DQ by Christian.

Jericho & Sleazy E - Poor ribs. HW belt match tonight.

Garrison Cade & Mark Jindrak - Beat down by Evolution. Trips is looking so rock star these days.

Mark Henry w. Rodney Mack & Teddy Long vs. Tommy Dreamer - White boy call out. Squash for Henry.

Cade & Jindrak & Maven & Evolution - Scuffle. Tag match tonight.

Lita & Trish & Y2J & Christian & SCSA - 'Camera 6, worst case scenario.' Huh?! SCSA makes the Coach vs. JR match for next week. Sigh. It's Christian vs. RVD next week in a ladder match. Wo0t!

Molly & Gail vs. Trish & Lita - Started out really, really slow. Picked up. Lita is still ragdollish, but man -- the crowd loves her. The new outfit is cute, I guess. Very nice to hear a women's match without Lawler. Snow & Coach gave excellent commentary. Win for Lita & Trish.

Test & Stacy & Steiner - One thing I will always say for WWE -- no one beats them in video production. The clip montage & music actually made me care about those three. And then they started talking. Sigh. Gag me. Steiner throws the bags around. Care.

Shane & Kane - Shane in the hospital bed. Kane bursts in and rips the IV out, then proceeds to slam a full bag of platelets & cells over Shane's face. Nice visual. Beatdown to Shane. I like Kane. Keep it up.

Rob Conway & Renee Dupree w. Sylvian Grenier vs. Hurricane & Rosie - Good match. One thing that jumped out at me -- when Grenier slapped Hurricane with the French flag and then dropped it, one of the soldiers at ringside said something like "No, the flag...hey, dude, the French flag is on the ground...hey." That was, hrm. Surreal? Something.

Dudleyz & Hurricane & Rosie - Pose with soldiers. Nice, I guess.

Evolution vs. Maven & Jindrak & Cade - Nice match. Flair wins it for the team after Trips hits the Almighty Pedigree. Not complaining at all here. 'You need me a hell of a lot more than I need you!' Shades of Vince's 'I can buy and sell every last one of you!' here. I'm taking it as a setup for his imminent absence.

Rock - Various amusing lines. He's got the Hollywood gloss now. Nice.

Y2J w. Bischoff vs. Goldberg - Technical problems galore showing the clip of Bisch eating the spear. Jericho gets tossed around a lot by the Unstoppable Man Known As Goldberg. Good match. Bischoff fucks around. SCSA comes down and slaps Sleazy E with a right hand. (Does this mean SCSA is fired? Unprovoked? Or are we going to see mysterious footage of Sleazy touching SCSA backstage or something? LOOPHOLE!) Jackhammer on Y2J & Goldberg retains. Good match.

Signs! - Tons of 'Game Over' signs. Nice that Trips pointed them out. I like the count signs; they make me giggle. Mastercard spoof sign for seeing Goldberg.

I'm liking Coach & Snow a lot more than I thought I would.

Overall? Everyone seemed tired and slow and groggy to me, and I thought there were a lot of very noticable technical & equipment problems. However -- I did greatly enjoy the show, and I always appreciate the effort they put out.

Get some rest, guys.

(edited by Liz on 23.9.03 0006)

---
---
Hunger hurts, but starving works.
Underwater
Boerewors



Since: 5.10.02
From: Battle Creek, Michigan

Since last post: 4642 days
Last activity: 4291 days

#8 Posted on | Instant Rating: 5.91
Coach and Snow were suprisingly decent tonight. Coach was better than his last stint and Snow was okay. Neither are great at calling matches or selling angles, but they were a nice change from JR and Lawler.

RVD/Christian would have been decent with an actual finish. At first, I thought Christian was mocking RVD with his oversell of the ladder Frog Splash, which would have been an awesome heel tactic, but apparently Christian just likes to oversell. The ladder match should be good, but it's hard to tell when you're dealing with RVD and Christian.

So first HHH says he's going after the title, and the announcers sell it. Then he hints at leaving. What are they going for? I have a feeling HHH is getting his job back.

"Worst case scenario" works on so many levels. Brilliance.

The Tommy Dreamer squash was much more interesting when they did it with Brock. They REALLY need to get Mark a more convincing finisher. A powerslam just doesn't work.

Holy crap! Lita doesn't suck! If she could make her strikes look convincing and continue to not almost kill herself or her opponents she could end up being one of the better women workers. I am in awe that she actually used like 6 or 7 actual moves. Who would have thought that Lita would end up being the one to save the women's division from the pit of suck it's been in since Kim's debut? Another reason why Matt Hardy is God.

So blood is our creepy fetish enacted by Kane for this week? That segment was brutal.

I could probably get into a Conway/Dupree team, as Conway looks a lot less green than Grenier and Dupree do.

I think it was a mistake to just give out Jericho/Goldberg as a throwaway match. They could've possiblt built up Goldberg's first title defense and maybe even used it to pop a rating. The match was the usual affair, although I had a hard time buying that Jericho stood a chance.

A much better Raw than the shit of the last few weeks.


---

+1
ScreamingHeadGuy
Frankfurter



Since: 1.2.02
From: Appleton, WI

Since last post: 2112 days
Last activity: 2112 days

#9 Posted on | Instant Rating: 6.30
Dear gugs - oops, my bad on the Hurricane tag.

I think they booked Coach vs. JR for next week as an "out" in case there's a mass of negative feedback about the announcing we got this week. But that's just my take on it. (Now that I get to thinking about it a bit more.)


---
Fashion Reporter Extraordinare


...as is proper.
Jakegnosis
Morcilla



Since: 26.7.02
From: Maine

Since last post: 4225 days
Last activity: 4209 days

#10 Posted on | Instant Rating: 3.91
Originally posted by Liz

---

One thing that jumped out at me -- when Grenier slapped Hurricane with the French flag and then dropped it, one of the soldiers at ringside said something like "No, the flag...hey, dude, the French flag is on the ground...hey." That was, hrm. Surreal? Something.

---


It's disrespectful to let any nation's flag touch the ground. Besides, the "hate the French" gimmick is so stale you could knock someone out with it. I met quite a few French servicemen in the Army, and they were cool. Maybe that guy had the same experience.

Now if only Vince would drop the silly evil Frenchmen gimmick and bust out some Al Qaeda clones...


---

Which Trigun Character are You like?

Rangers Lead the Way!
Torchslasher
Knackwurst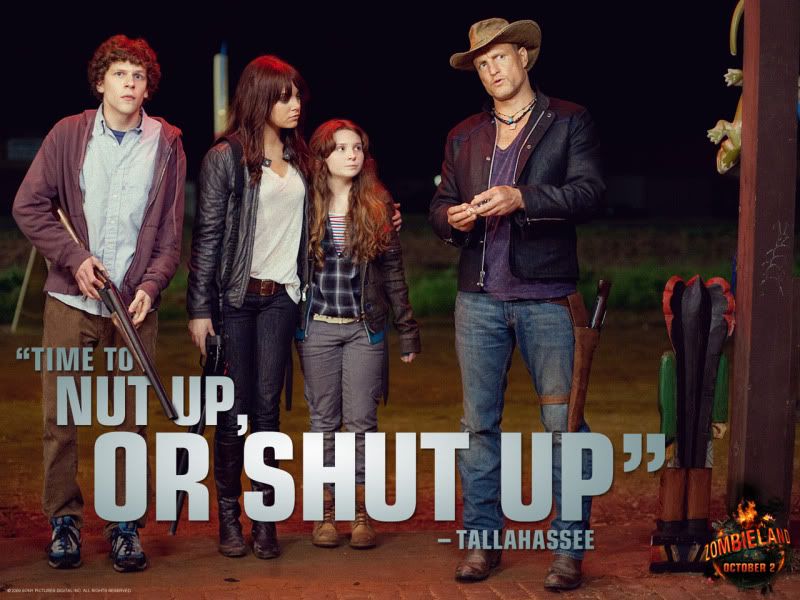 Since: 17.1.02
From: New F'n Jersey

Since last post: 128 days
Last activity: 3 days

#11 Posted on | Instant Rating: 6.44
Good show with just too many mistakes to keep it from being a great show. Mistakes like the mysterious "Camera 6 in our Worst Case Scenario" bit. Mistakes like naming the city of the undisclosed location.

As I always say, great crowds make any show better. Washington DC was jakked for Raw, although they did get tired near the end.

EVIL COACH=GOODNESS! I'm a believer in the heel announce team, and I am sad that next week will probably spell the end of this experiment.

I won't try to steal NetHack's thunder but...wow, what a women's match. This match was actually the best match on the show. It killed Evolution/Jobbers & Virgil. It dwarfed the main event if only because I expect more from Jericho. Lita was seriously on, and Molly made her look exceptional. Even Gail Kim has been impressive, and of course Trish is Trish. Well done, ladies, you proved yourself and the division tonight.


---

Molly, Stacy and Daffney all in WWE? I suddenly lost all my will to complain about anything regarding the WWE. Hope I don't lose my street cred for this.

TS, the greatest Wiener rated 6.1554 ever to live!! Oops, I mean 5.5...4.5?? Oh, dammit! I guess Notorious FAB was right.
Matt Tracker
Scrapple



Since: 8.5.03
From: North Carolina

Since last post: 27 days
Last activity: 23 hours

#12 Posted on | Instant Rating: 6.27
I would have enjoyed the EVIL announce team had they not stopped their EVIL to congratulate the troops in every segment. Someone else could have acted as a floor interviewer to thank them on behalf of the WWE, but it watred down SnowCoach's schtick.

Lita looks good working the Avril Levigne fashion. Really nice Matrix/head scissors move by Trish.

Kane was surprisingly mild in his attack on Shane. I was hoping he'd x-ray Shane multiple times until he glowed in the dark so bad, his irradiated body would keep himself from falling asleep at night.

Christian's frog splash made me like his character more. He's not so weasely that he's unwilling to take risky stunts.

I think Goldberg's reign is the best time to bring back Batista as Evolution's secret big gun.

Mark Henry may have found his niche. After six years. Any bets on who beats HIS sinlges win streak? Would doing so make Rosey a full-flegded superhero?

I liked the show, and trading monthly PPVs with SD means they can let the upcoming PPV feuds simmer before boiling.


---


"To be the man, you gotta beat demands." -- The Lovely Mrs. Tracker
Shem the Penman
Toulouse



Since: 16.1.02
From: The Off-Center of the Universe (aka Philadelphia)

Since last post: 1627 days
Last activity: 1426 days

#13 Posted on | Instant Rating: 4.53
Not a blowaway show, but it didn't suck or anything. The six-man tag was surprisingly good, and match of the night as far as I'm concerned, with the women's tag coming close behind.

Yeah, RVD and Christian were off, but to me they started to click a bit better after a few minutes in -- and then it ended. Sigh. Maybe they'll pull it together next week, although the ladder match seems overkill right now. Wouldn't you want to build up the feud a bit more, get some more heat going, before you toss them into something as difficult to top as a ladder match?

As I suspected, the recap of the Kane/Shane match last night was all Shane. See Shane knock Kane down! See Shane fall! Don't see anything Kane did in that match! At least Kane got to get some heat back. Still, if this is a run-up to Kane/Shane Hell in the Cell at Survivor Series ...

I liked the Coach/Snow team myself, especially that way they had of actually calling matches and stuff. No, they're not Tazz/Cole or even Matthews/Cat, but I'd rather have them than the guys they replaced.


---

"I do have a degree in electrical engineering... from almost 20 years ago. Punchcard systems were just becoming obsolete, we had rotary phones in the dorms, and a modem was still a gizmo the size of a shoebox into which you squooshed the phone receiver itself. In short, we lived like animals.

The instant obsolesence is why I became a writer. The rate of punctuation in a sentence doesn't double every 18 friggin' months, and you never have some 22-year-old looming over your shoulder, shaking his head, saying "dude... you're still using adverbs...?"

-- Bob Harris
madiq
Boerewors



Since: 27.7.03
From: Brooklyn, NY

Since last post: 3660 days
Last activity: 3652 days

#14 Posted on | Instant Rating: 7.49
Some points:

1. Christian, if he's gonna steal RVD's finisher, should call it the "Six Star Frog Splash."

2. I'm not happy seeing Jericho job clean yet again to Goldberg. I think fans would've bought into him as a credible challenger.

3. There was something in seeing Orton in the ring against The Upstarts (I'm digging that as a name for Jindrak & Cade) that actually resembled passion and fire. I thought that he actually meshed well with them. Still, I can't get behind the idea that Maven's missile dropkick knocked Flair unconscious. He needs a credible finisher ASAP.

4. Whither Lance Storm? If they are going to get him and Goldust over, they need to give these guys a little bit of face time. Maybe they'll main event Heat...

5. At least they gave Teddy Long some quality mic time. Trouble is, if they are gonna bring back a variation of the White Boy Challenge, you need to give Mark Henry a chance to pull off some more impressive moves. The powerslam splash just doesn't do it for me. This guy is supposedly the World's Strongest Man; he needs to do some of the things that make fans mark out. And a finisher suggestion: THE FULL NELSON.

6. It was cool that they gave the women time to operate. It seemed like the fans were into it, too. Now if they can only find a partner for Victoria. (White Jackie perhaps?)

7. I REALLY hope that the payoff for Steiner-Test is that he teams with Test again and just dives fully into the heel role. Lovesick Steiner...Manservant Steiner....he's being emasculated by the day. The funny thing is, if they had turned him heel RIGHT AFTER the Triple H loss, they'd have had a salvageable main event level heel to feud with Goldberg right now. Right now, he's really no good to anyone.

8. STILL no Kevin Nash. I would've sworn we'd see a freshly cropped Nash (with the Christian cut) return in some kind of "hired gun" role, either protecting Bischoff or Christian. While I do not look forward to seeing their "match," I think that the WWE could credibly build to a heel Nash facing Goldberg before the Goldberg-Kane money match.

9. I hope Shane takes time off to sell the beatdown (maybe returning in time for a Last Man Standing rematch at the Free-Per-View?), but I'd feed Kane another sacrificial lamb before Goldberg. This looks like a job for Hurricane...
InVerse
Boudin blanc



Since: 26.8.02

Since last post: 1 day
Last activity: 47 min.

#15 Posted on | Instant Rating: 6.09
Two cross-brand interactions I would mark out for:

#1) Tazz comes out during the Coachman/Ross match and destroys both of them.

#2) Test trades Steiner to the APA in exchange for Bruce.
Venom
Boudin rouge



Since: 15.1.03

Since last post: 3969 days
Last activity: 3939 days

#16 Posted on | Instant Rating: 3.87
Wow, a good Raw after weeks of crap...

It's a rare night when the women not only put on the best TV match of the night, but also put on not only the best TV match in a while, but also the best women's match I've seen in...well, as far as I can remember. It wasn't great, but it was damn good and the crowd bought every bit of it. Lita is definetly looking way fired up since her return, and Gail Kim is actually not too bad when she's restricted to being Molly's back up.

Jericho seems to be the go to guy when it comes to getting good matches out of Goldberg. Another good match that didn't need the Austin/Bischoff stuff surrounding it. Whatever happened to the month long story of "Jericho and Goldberg HATE each other?" Just use that...

Al Snow and Coach survive night one by not annoying me at all. I liked the little touch with them acting babyface with all the other storylines except when they cheered Bischoff and jeered Austin/JR/King. I loved the part with Coach and Snow mocking Jerry about puppies, to which Al quickly said "you'll NEVER hear that out of me." Amen.

Shane gets made into Kane's bitch and gets tossed around like a rag doll, albeit 24 hours too late to make the difference to me. Please end this fued. Something tells me they'll blow this off as the Raw-stop-gap-big-TV-match the week before No Mercy (like the Smackdown Iron Man last week).

I'm not liking Christian anymore. The peeps stuff was funny at first, but he just hasn't had a good singles match in a LONG time and he seems to have zero chemistry with Rob (who seems to give shit-one about wrestling these days).

Triple H? Gone? For a month you say? But what of the SLEEPERS!? Some one...for the love GOD...SAVE THE SLEEPERS!!!!


---
I hate Triple H. I can't stand Randy Orton. Shawn Michaels bores me. Yet, I mark out for Lita. Figure that out.
fuelinjected
Banger



Since: 12.10.02
From: Canada

Since last post: 4626 days
Last activity: 4626 days

#17 Posted on | Instant Rating: 5.15
Pretty good RAW overall.

It's been mentioned before but they should compromise with Jim Ross & Al Snow as the announce team. The whole dynamic of a heel announce team must throw casual fans for a loop especially if they haven't been watching regularly.

Triple H's little promo about us needing him foreshadows his babyface return. This is gonna be like the most force fed babyface run in the history of Monday Nitro (Thanks Tony)!

Where was Michaels? You would think he'd be out for revenge against Orton. They hardly followed up on that at all. Orton should have gotten a couple minutes of stick time to say he killed off the legend of Shawn Michaels until next week.

The Women's Tag Match was rocking, even better then last night. Lita's still a bit clumsy in there but world's better then when she left. Fit Finlay won't tolerate her weak offense!

If I were Triple H and I was thinking of my next big way to make myself look better then everyone, here's what I'd do. Bischoff, Jericho, Kane, and co. get Austin fired, Kane beats Goldberg for the title and they run roughshod over all of RAW's faces. Who can save RAW?! Well we NEED him more then needs us! We need Triple H to save RAW! Goldberg couldn't do it! Austin couldn't do it! But Triple H can! Based on tonight's show, that looks like a plausible storyline. Perhaps he can wrestle Vince in the Main Event of WrestleMania for control of WWE with Stephanie as the referee. Which side will she choose?
Big G
Frankfurter



Since: 21.8.03
From: the people who brought you Steel Magnolias....

Since last post: 3 days
Last activity: 3 days

#18 Posted on
Originally posted by fuelinjected

---

... Perhaps he can wrestle Vince in the Main Event of WrestleMania for control of WWE with Stephanie as the referee. Which side will she choose?

---


I'm sure that you're just giving our collective legs just a little tug


No more in my pocket thanks, it's full.


---

Warrior Quote: "Presuming initial consensualness, where exactly do we draw the lines of our judgment pinning down the responsibility and accountability inextricably attached to each human life? "

Umm Indeed!
Tenken347
Knackwurst



Since: 27.2.03
From: Parts Unknown

Since last post: 4 days
Last activity: 2 hours

#19 Posted on | Instant Rating: 5.54
Count me as being all for the new announce team, but man, I just wasn't ready for the announcers to pay that level of attention to the matches in the ring. It was good, but man, I was just unprepared.
spf
Scrapple



Since: 2.1.02
From: The Las Vegas of Canada

Since last post: 989 days
Last activity: 409 days

#20 Posted on | Instant Rating: 7.17
The only thing that really stuck out for me as being somewhat interesting was that while not only did I really enjoy the women's match, I was stunned at how much heat the match got. I know that a lot of it is still just "welcome back Lita" heat, but that was the most legitimate (as opposed to "puppies") heat I've seen a women's match have since possibly the heyday of Steph with the belt.


---
Coming to Chicago Nov. 12...I am SO there! - Brenda Weiler
blogforamerica.com
Pages: 1 2 Next