geemoney
Scrapple



Since: 26.1.03
From: Naples, FL

Since last post: 8 days
Last activity: 2 hours

#1 Posted on | Instant Rating: 7.27
TONIGHT: We'll find out, in the first segment, what is to be done with the Nexus group after their attacks on John Cena, Mr. McMahon, Bret Hart, and WWE Legends. The new GM will bring down his ruling early in the show. No guest host this week, either.

-WWE Open.

- Cold open to the entire Nexus group, standing shoulder-to-shoulder, inside the ring. And Michael Cole hadn't run away like a girly man yet. Wade Barrett, back in the States, had the mic. He said that last week, he received an e-mail from the Raw GM telling him to assemble Nexus in the ring to face the music. He said he can't reveal right now why they did what they did to Mr. McMahon – it's all part of a bigger picture. Oh no, not the "bigger picture." That's usually code for "we have no idea what we're doing." He said McMahon thought he ran things, but like everyone else, he had no idea about their agenda. He handed the mic off to Skip Sheffield to speak on Ricky Steamboat. Sheffield said that what they did to Steamboat and the Legends was done for fun. He said they found a loop-hole in the GM's ruling, and exploited it. He said the fans won't admit it, but they loved every second of it. He compared it to the scene of a car accident. Sheffield said that more people are interested in Steamboat's DVD now than before the attack, so he should be thanking them. Yeah, from his hospital bed. The GM e-mail sound came on, and they dimmed the lights for the clicks too. Cole said that the GM has decided on the punishment for Nexus: None of the Nexus can compete for a WWE Title until further notice. That got a bigger pop than I expected, since it seems to me as a nothing ruling. Also, the ban on Nexus from being able to touch WWE Superstars, and vice-versa, has been lifted. Nexus looked vulnerable in the ring. As they discussed what they should do, John Cena's music hit.

Cena walked out onto the stage, soaking in the reaction (mostly positive) from the fans. He said the seven of them have done a lot since coming onto the scene, but there's one thing they haven't done: Get themselves into a fair fight. Out walked Randy Orton, R-Truth, Evan Bourne, The Harty Dynasty and John Morrison. The superstars headed to the ring, but before they could get there, they were attacked by Sheamus, Ted DiBiase, the Usos, Chris Jericho and Edge. Nexus fled the ring as the heels and faces squared off in the ring. The faces stood tall after an Attitude Adjustment by Cena to an Uso. Sheamus had the mic as the heels retreated. He said Cena doesn't get it, and Cena asked what the hell they were doing. Sheamus said maybe they didn't want the faces to take out Nexus. He said that Cena seems to be the guy Nexus is targeting. He said everyone on the stage supports Nexus taking out guys like Cena and Bret. Well, except for when Edge and Sheamus helped the rest of the locker room. Sheamus said, in response to Cena asking him last week if he'd help fight Nexus, everyone on the stage, respectfully declines. Orton got the mic and said he and Cena aren't friends and never will be…unless they have to. He said Nexus is a serious threat to everyone, so he asked what the matter with Edge was. He reminded him that Nexus jumped them at Fatal Four-Way. Orton said if they can't take out Nexus right now, they'll finish what they started with the seven of them. Another e-mail. The GM said they shouldn't even think about fighting right now. But later, all eight MITB contests will be going against each other in a series of matches. And Cena will face Wade Barrett…but not in a match. Instead, it'll be to shake hands and call a truce. That's compelling TV. Cena said the GM is watching, and instead of shaking hands with Barrett, he'd like to make a fist and knock Barrett's teeth out. Another e-mail: The GM said he needed Cena to be the bigger man and trusts he'll do the right thing. If not, his actions will be met with appropriate consequences. And that's the bottom line, because the GM said so. Red Herring much? Cena looked on concerned after the segment ended. Lots to digest there.

[Commercial Break]

-Jerry Lawler plugged the new WWE Channel on YouTube.

(1) John Morrison vs. Ted DiBiase
DiBiase was seconded by his main squeeze, Maryse. She joined King and Cole on commentary. Maryse chastised Cole for calling her a gold-digger last week. She said she and Teddy love each other. DiBiase took it to Morrison with knees to the mid-section. He settled into a body-scissors less than a minute into the match. Morrison was hot-shotted over the top rope, but DiBiase only got a two-count. Morrison fought back from his knees and rolled Ted up for two. Big clothesline and heel kick for two. Maryse got a phone call on commentary and DiBiase scoop slammed Morrison for two. Maryse spoke French on the phone. Enziguiri by Morrison. Maryse took Morrison's fancy fur coat from ringside and got on the stairs to distract. DiBiase blinded Morrison with a thumb to the eye while the ref was distracted. He hooked on Dream Street and connected for the win.

Winner: DiBiase, at 3:24. Good enough match that got across the basis Maryse-DiBiase relationship, which was needed.

Maryse took off the jacket and tossed it on the fallen Morrison.

-Vladimir Kozlov was walking backstage while Santino was walking behind him, talking about the potential of their tag team. Kozlov spoke Russian, translated to Santino getting punched in the face. Didn't Santino lose last week, with a stipulation that if he lost, Kozlov wouldn't have to team with him?

-Cole and Lawler talked of the Nexus attacks, and they showed them attacking John Cena, while simultaneously plugging the truce later tonight, with a question mark at the end.

[Commercial Break]

(2) Santino Marella & Vladimir Kozlov vs. William Regal & The Great Khali
William Regal came out to oppose and called Santino and Kozlov "oxygen thieves." I like that one. He said he got himself a monster to help him. Khali came out and Cole said he and Ranjin Singh have been at odds as of late.

Kozlov locked up with his former mentor, Regal. Headbutts to the chest and Marella wanted a tag. Santino came in and went to the second rope. He took his time as Kovlov had Regal in a front face-lock. Regal wasn't impressed by Santino's martial arts skills. As he got the cobra ready, Regal struck with a forearm. Overhead suplex, but Kozlov was able to tag in. Regal cornered Kozlov, but Vlad came back with his spinebuster finisher.

Winners: Kozlov and Marella, at 1:37. Just a comedy match, but a confusing one at that.

Afterward, Marella hugged Kozlov and Khali ordered them to pick Regal up. Khali gave the brain chop to Regal. Singh raised Khali's arm and Marella and Khali danced. Kozlov seemed bemused by the whole thing.

-Tonight, the Cutting Edge returns, with guests Evan Bourne and Chris Jericho.

-Also, an update on the condition of Ricky Steamboat and the other WWE Legends who were felled by Nexus last week. That's next.

[Commercial Break]

-Cole and Lawler discussed a possible handshake between Barrett and Cena. The camera then focused on Lawler, who talked about the Nexus attack on the WWE Legends last week. Then they showed clips of the ceremony and the aftermath.

-Backstage, an extreme close-up on Arn Anderson, who was standing by with Josh Mathews. Anderson said that was hard to watch and Ricky is in a bad way right now, and the doctors are saying it's serious. He said Steamboat was one of the good guys, but then Sheamus came up behind Anderson. Arn told Mathews that he might want to get out of here. Sheamus told Anderson to cry him a river. He said Arn used to be an Enforcer, but now he's just a pathetic old man. Anderson tried to talk some sense into Sheamus. He talked of a hostile take-over and said Sheamus isn't safe. He said he needs to put his feud and ego aside or the company is going to go up in smoke. Sheamus said he doesn't have any weaknesses. Sheamus said Nexus was smarter than the Four Horsemen ever were, because they're smart enough not to interfere in his business. And the Four Horsement did? Anderson said right now, Sheamus is the champion of a thriving company. But if he doesn't get together with his fellow roster members, Sheamus will just be a great white shark swimming in a giant mudhole. Sheamus reiterated that he was WWE Champion. "You just don't get it," said Anderson as he walked off. Sheamus seemed to ponder that a while. Good promo from Arn.

-Eve Torres has invoked her rematch clause and will face Alicia Fox for the Divas Title later on.

-But next, it's The Miz vs. R-Truth.

[Commercial Break]

-This Week in WWE History: Yokozuna slammed by Lex Luger on the deck of the USS Intrepid.

-Truth was already in the ring for the match, and Miz came out to Truth's theme song, but created his own lyrics for it, mostly geared at him winning MITB and not Truth. Truth got bopped on the head with the mic by Miz, and Miz continued the assault outside the ring. He kicked Truth in the arm in a brutal looking spot as the crowd chanted for Truth. Match had not started to this point. Miz put his feet against Truth's shoulder and fell back, attempting to pull the arm out of its socket. The referee called for the trainer as Truth writhed in pain at ringside, holding his arm. Miz continued to taunt Truth on the mic as Truth was being helped to the back by trainers. Miz said that's going to happen to everyone who steps in the ring with him: He's going to make it hurt. He finished with the usual "I'm the Miz, and I'm awesome," but without the usual vim and vinegar.

[Commercial Break]

-They showed a replay of the Miz attack.

-Edge came out for the Cutting Edge. He mocked Truth's injury briefly, then answered the question of why he would help Nexus. He said he's smarter than Orton, and smarter than everyone else. Why make seven enemies when you can make seven powerful allies? He said the only thing they need is direction and leadership. I guess that's an indictment of their NXT Pros. He began to talk about the MITB Ladder Match and said the person who grabbed the briefcase has always become champion. Except Mr. Kennedy. Edge called for his first guest, Evan Bourne, to come out, but Chris Jericho did instead. He said he doesn't take a backseat to Bourne, the fans, or Edge. He took credit for some of the Nexus destruction, since he was Barrett's pro. Edge said Nexus wouldn't listen to him, since he barely beat Bourne. Jericho reminded Edge he did handily beat him at Wrestlemania. Edge said he was distracted by the sheep in the crowd, trying to make them happy, which is why he lost.

Jericho said ever since Edge came in to WWE, he's been trying to copy him. "All you've wanted to be is Chris Jericho." He said just like Bourne, Edge is trying to knock him off his perch. Jericho said he is the most valuable performer in WWE and can't be replaced. He said when he wins MITB, he'll make sure Edge never gets a title shot again. Edge attacked Jericho then set up a ladder in the corner. Jericho ended up locking Edge in the Walls of Jericho until Bourne came out and gave the double knees to Jericho. Bourne used his quickness to dodge Jericho and Edge. They demanded he get back into the ring, but just then, the e-mail sound came on. Cole read it, and it asked the fans if they wanted to see action, give him a hell yeah. He ordered the ring cleared of the Cutting Edge set: Edge and Jericho take on Bourne….and Randy Orton. Orton made his entrance as the St. Louis Connection was ready to rumble. Orton and Bourne stood in the ring as they went to break, with the match coming up next. Orton's back to doing the middle-rope pose, it looks like. They must really not trust Bourne's mic skills.

[Commercial Break]

(3) Edge & Chris Jericho vs. Evan Bourne & Randy Orton
Crowd was behind Bourne as the bell rang to start the match right after break. Knee to the face by Bourne, then he threw his body at a seated Jericho in the corner. Tag to Orton, who kicked Jericho in the soloplexus. Orton readied for the RKO, but Jericho scurried to his corner and tagged the Rated R Superstar. Orton Stomp onto Edge, then both Jericho and Bourne came in. Bourne flew onto Jericho on the outside with a cross-body. Back in the ring, Jericho held onto the ropes and clotheslined Bourne down. They went to break about 4:30 into the match.

[Commercial Break]

Edge was in control of Bourne out of break. Bourne came back with a series of kicks, but Edge put him back down for two. Jericho was back in, working the back of Bourne. Edge got Bourne up for a suplex, but Bourne kneed out of it. Lawler said he'd never seen that before, but Bourne does it all the time. Orton tagged in and laid out Jericho with a rope-assisted DDT. Edge tried to interfere but Orton took him out, allowing Jericho to enziguiri Orton. Edge then tagged in and did a number on Orton, which was followed up by a nice Jericho dropkick. Bulldog, but the Lionsault missed. Jericho went to make a tag, and like Jericho before him, Edge was hesitant to make a tag. He did, and was rewarded with taking the offense of Bourne. Springboard by Evan, but Edge met him with a boot to the ribs. Jericho verbally assaulted Edge in the corner after tagging in, yelling at Edge to listen to him. That led to Jericho getting kicked by Bourne. Edge got pissed and speared Jericho, leaving him alone in the ring to receive the Shooting Star Press.

Winners: Bourne and Orton, at 15:41. Good match, as one would expect.

After the match, Orton RKO'd Bourne. They played Orton's music to finish the segment. Good job to keep the killer instinct there.

-The GM-ordered burying of the hatchet between Cena and Barrett is yet to come tonight.

[Commercial Break]

-They showed the exterior of the Country Music Hall-of-Fame, a place Lawler said he visited earlier today.

-Orton was walking backstage when he came upon David Otunga. He was backed up by Michael Tarver and Heath Slater. They tried to reason with Orton and apologize for attacking him at the Fatal Four-Way PPV. Slater gave them their word that they wouldn't interfere in the MITB Ladder Match. Otunga said, depending on how the truce goes tonight, he can't make that same promise for the WWE Championship Cage Match. Otunga said when the cage goes up, anything could happen, and the champion could find himself in a bad way. Orton thought about things and told them to get out of his face.

-Cole and Lawler plugged the Raw and Smackdown Supershow tomorrow night in Atlanta.

-They previewed the MITB card, and said R-Truth will not be able to compete in the Raw MITB match due to injuries he suffered earlier at the hands of the Miz.

-Josh Mathews was backstage with an announcement about the PPV. The GM e-mailed during the last commercial break and said that the Hart Dynasty would take on Jimmy and Jey Uso at the PPV for the Tag Titles. He welcomed in the Usos and one of them bet the other that Mathews didn't know which Uso brother he was talking to. Mathews didn't know, so Tamina pointed out who was who. She said Mathews is just like the Hart Dynasty: ignorant. They said that next week, we'll know exactly what the Usos are all about. As they walked off, Alicia Fox walked up to Mathews and complained that she hasn't been interviewed once since she won the Divas Title. She asked if it was because he didn't care what she had to say? Or because the Divas Champion isn't worth his time? Fox said she'll answer the question Josh is afraid to ask: No, her winning the title wasn't a fluke, and he can watch what she does to Eve as proof. That match is next. Fox was actually good on the mic.

[Commercial Break]

-The first Summerslam Recall was, what else? Bret Hart vs. The British Bulldog.

(4) Alicia Fox vs. Eve Torres- WWE Divas Championship Match
This is likely your main event, folks. Eve rolled over Fox's back, then delivered a few dropkicks. Hair toss out of the corner and it looked like Fox landed wrong on her ankle. She was screaming whenever Eve came near her. She told the ref she can continue. Eve was getting impatient. Crowd was booing the heel tactic. Eve ran into the corner, where she was greeted by a knee. Fox then hit the axe kick, showing no signs of injury, and retained the title.

Winner: Fox, at 1:25. They didn't give them much of an opportunity to screw up.

-More clips of the attack on Cena by Nexus. The Cena-Barrett truce is next.

[Commercial Break]

-From the anonymous GM: Next week, Randy Orton goes one-on-one with Edge.

-Wade Barrett came out to the new Nexus theme music. He got the mic and said that earlier tonight, the Raw GM asked for a call of truce. He said he's not going to sugarcoat what Nexus has done to Cena, but everything they have done has a purpose. He said it was unfortunate that Cena has been caught in the middle of it. Barrett asked Cena to come out so they can shake hands like men. Cena's music played and he came to the ring. He checked for Nexus members hiding on his way to the ring. Barrett told Cena that he's not in Nexus' future plans, so they can shake hands and put things behind them. He said Nexus is going to be around a long time, so they can make things easy in the future, or difficult. The choice is Cena's. Cena said he needed Wade's word that when they shake hands, the attacks stop. Cena extended his hand and Barrett was about to shake it, but Cena pulled back and said, "why stop now when we're having so much fun!" He talked about the "future" with flying cars and where Nexus runs rampant on Raw. He told Barrett to take their future plans and stuff them up his Nexus. Cena seemed in a fighting mood and was about to leave, but Barrett said that the fact that Cena is able to stand in the ring tonight is a testament to what Nexus has done to him, and what they can possibly do to him in the future.

He told Cena to shake his hand, or there will be severe consequences. I don't think it makes Barrett look good to beg like this. Cena shook his hand, then pulled him in to give him the Attitude Adjustment. Barrett got down and the rest of Nexus attacked. Evan Bourne came out and he was attacked too, as well as John Morrison. Why are they coming down individually. Finally, Mark Henry, Goldust, Kozlov, the Hart Dynasty, Yoshi Tatsu, Santino and The Great Khali came out to fend off Nexus. What about the rest of the babyfaces that stood with Cena at the beginning of the show. As Nexus headed up the ramp, the GM pinged with another e-mail. "I wanted peace, so if things don't stop now, there will be consequences." Well, he's threatened that for weeks with little follow through. The white John Cena locked in the STF on the black John Cena in the ring. So much for peace. Another e-mail. The GM says that because of Cena's actions, he'll face all members of the Nexus next week in a seven-on-one handicap match. Darren Young tried to get to the ropes to exit the ring and Cena attacked him some more after pondering the announcement. Crowd was chanting for Cena as he threw Young into the ring post then went to ringside and picked up the steel steps and threw them at Young's head. Cena picked up the dead weight of Young and tossed him over the announce table, then pushed the table onto (and over) him. He celebrated in the ring as the show closed.

Promote this thread!
It's False
Scrapple



Since: 20.6.02
From: I am the Tag Team Champions!

Since last post: 91 days
Last activity: 28 days

#2 Posted on | Instant Rating: 4.30
The clues pointing to Austin as GM is as big a red herring as you'll ever see. Austin hiding behind a cloud of anonymity goes against everything his character is. And Austin sure as hell wouldn't have any reason to side with the Nexus guys or blatantly screw over Cena. So who's smart enough to play GM under the guise of Austin?

So none of the Nexus guys can compete for a title until further notice...but there's suddenly an opening in the RAW MitB match. I really wish they wouldn't make it THIS easy to guess what'll happen next.

Theoretically, the Nexus guys should give Cena the beating of a lifetime next week. Even CENA can't pull a Superman and beat seven guys, right? (Well...assuming it's seven. Has anyone scraped Darren Young off the floor yet?)


---

MD: You have to win, no matter what.
SC: Why didn't you try that this year?
Spiraling_Shape
Bierwurst



Since: 2.1.02
From: PA

Since last post: 3 days
Last activity: 9 hours

#3 Posted on | Instant Rating: 0.91
John Cena vs. Darren Young = REALITY IMPLODING UPON ITSELF!!!~~~!~!

The whole middle of the show was really strong...whoda thunk a Sheamus/Arm Anderson backstage confrontation would click? The Miz was indeed awesome and Edge acknowledging what just happened was nice. Edge and Jericho make it 2-for-2 in Great Talk Show Segments Surrounded By Ladders In July 2010.


---

"Unless you did something unspeakable with a cactus, 'Shaqtus' is not a real word." - Santino Marella
JayJayDean
Scrapple



Since: 2.1.02
From: Seattle, WA

Since last post: 876 days
Last activity: 454 days

#4 Posted on | Instant Rating: 7.26
Originally posted by geemoney

---

DiBiase was seconded by his main squeeze, Maryse.

---


Oh my word did Maryse look FANTASTIC. With and without Morrison's jacket. Seriously. My goodness.


Originally posted by geemoney

---

Truth was already in the ring for the match, and Miz came out to Truth's theme song, but created his own lyrics for it, mostly geared at him winning MITB and not Truth.

---
Yeah
Back by popular demand
The Miz version 2
here we go

Here's the real deal
I'mmona say somethin'
I'mmawin Money in the Baaank

The Miz
(what's up)
The Miz
(what's up)
The Miz
(what's up)
The Miz
(what's up)

You think you're bad
don't you know I'm badder
I'll be the last man standing
on the ladder

The Miz
(what's up)
The Miz
(what's up)
The Miz
(what's up)
The Miz
(what's up)

You think it's funny?

I beat you last time
I was playing possum
Because I'M THE MIZ
...and IIIIIIIII'M AWE-*thunk*
---

They must really not trust Bourne's mic skills.

---


I'm kind of dying to get an Evan Bourne promo, just to see how it will go.


Originally posted by It's False

---

The clues pointing to Austin as GM is as big a red herring as you'll ever see.

---


I look forward to next week, when the Anonymous Raw GM tells John Cena to "know his role and shut his mouth."

And I actually thought to myself at the end of Cena beating down Darren Young that I think I could buy a heel turn from Cena.


---

Holy fuck shit motherfucker shit. Read comics. Fuck shit shit fuck shit I sold out when I did my job. Fuck fuck fuck shit fuck. Sorry had to do it....

*snip*

Revenge of the Sith = one thumb up from me. Fuck shit. I want to tittie fuck your ass. -- The Guinness. to Cerebus

JustinShapiro
Scrapple
Moderator




Since: 12.12.01
From: Pittsburgh, PA

Since last post: 52 days
Last activity: 7 days

#5 Posted on | Instant Rating: 8.52
I find it difficult to believe Barrett when he says the Vince attack was part of a larger purpose and that everything will become clear in the long run. It seems unlikely.

Does Wade really need MITB when his title shot of his choosing that was already taken away from him and given back to him once was basically the same thing? I do think Cena/Barrett for the title at SummerSlam would be hotter than HHH/Sheamus in a title match and Cena/Barrett in a grudge, but that would mean more title changes. Which is never a problem I guess.

Poor Truth, unlucky in Elimination Chamber, unlucky in Money in the Bank.

(edited by JustinShapiro on 6.7.10 0032)
Peter The Hegemon
Lap cheong



Since: 11.2.03
From: Hackettstown, NJ

Since last post: 6 days
Last activity: 15 hours

#6 Posted on | Instant Rating: 7.06
That's great, make people think that Austin is the GM. Because I'm sure you'll end up going with someone who won't be a letdown after THAT!

If Santino, Kozlov, and Khali need an outfit for their new faction, I'm sure the prop department at The Simpsons could help them out:


Big Bad
Scrapple



Since: 4.1.02
From: Dorchester, Ontario

Since last post: 1 day
Last activity: 1 hour

#7 Posted on | Instant Rating: 5.73
I agree with JayJayDean, it wouldn't surprise me to see the anonymous GM use several different well-known catchphrases over the next few weeks. Which means the anonymous GM is actually EUGENE!
Hokienautic
Lap cheong



Since: 2.1.02
From: Blacksburg VA

Since last post: 46 days
Last activity: 3 hours

#8 Posted on | Instant Rating: 2.74
I agree -- gotta be a red herring. But maybe it's Austin's favorite announcer trying to sound just like Austin?

That said, it'd be fun to hear all the old catchphrases over the coming weeks. Cole: "The Raw GM asks, Cena, 'What do you want me to do?'" ... then when Cena starts to talk, BING, "The Raw GM says, 'IT DOESN'T MATTER WHAT YOU WANT.' Sorry John, he told me to say that."

Funny that they've gradually adjusted the alert each and every week. The flickering lights is a nice touch.
StaggerLee
Scrapple



Since: 3.10.02
From: Right side of the tracks

Since last post: 1 day
Last activity: 1 day

#9 Posted on | Instant Rating: 1.63
I'll second (or third) the love for the Arn Anderson promo with Shamus. My son asked "who's that?" I had already sold most of my old DVDs, so I had to just explain how he was a bad ass back in the day. Of course, my son says "You say that about everybody". I had to point out that I DIDN'T say it about Michael PS Hayes.

Either way, great build to the PPV, and great heat on the Nexxus segments.
odessasteps
Scrapple



Since: 2.1.02
From: MD, USA

Since last post: 1463 days
Last activity: 1430 days

#10 Posted on | Instant Rating: 6.59

I presume Regal's random partner generator will soon lead to return of Zeke.

I hope Barrett gets inserted into MITB, but I don't know if that contradicts the "no title shots for 3 months" for Nexus members. I think the Mystery GM could rescend the ruling based on Cena attacking Anti-Cena.


---

Mark Coale
Odessa Steps Magazine
ISSUE FOUR - OCTOBER 2009
Tenken347
Knackwurst



Since: 27.2.03
From: Parts Unknown

Since last post: 1 day
Last activity: 5 hours

#11 Posted on | Instant Rating: 5.03
I still think the GM is Cole. He's the only one who makes any sense, and I like the idea of them trying to misdirect us with red herrings. I agree, they shouldn't just keep doing Austin - they need to switch it up every week, or people will just get really disappointed.
Dexley's Midnight Jogger
Pepperoni
Moderator



Since: 10.10.02
From: New Hampshire

Since last post: 1598 days
Last activity: 1512 days

#12 Posted on | Instant Rating: 7.48
Whoever the GM is, they types pretty fast, considering much time spent between some sort of event or attack and their messages to Michael Cole. Maybe they have a dictation machine or something.
redsoxnation
Scrapple



Since: 24.7.02

Since last post: 1815 days
Last activity: 1815 days

#13 Posted on | Instant Rating: 5.91
Did it take Ric Flair leaving for the writing staff to realize Arn Anderson can cut incredible promos? Or, has it taken this long for him to be forgiven for being the color guy on the WCW matches on RAW in the infancy of the InVasion?
Considering the Nexus Network had not had a match in over a month, shouldn't at least some of them been wearing street clothes rather than wrestling gear, unless they go in the parking lot and wrestle each other for amusement?
It has to be Undertaker that is the new GM, as who else knows how to flick on and off the lights?
lotjx
Scrapple



Since: 5.9.08

Since last post: 14 days
Last activity: 14 days

#14 Posted on | Instant Rating: 1.59
If they keep using Austin's catchphrases and its not him then the fans are going to shit all over it. If they use other people's catchphrase then it will be ok. I am hoping its Rock since it could lead to Cena/Rock at Mania. I can see it being Rock since he has used other people's catchphrases in the past. Having said that I can't see him taking a year off for one last WWE stint as a management official then job to Cena at Mania. I am still in the Michael Cole is the new Raw GM camp even though it is a nice twist with the Austin red herring. As for the show, the Edge/Jericho promo was one of the stronger things they did and the match was good. The RKO to Bourne was a nice touch to further making Orton into a tweener. I am not sure what the end game is for Nexus. I am also starting to stop caring about it too. I get the feeling for next week's storyline will be Cena taking out Nexus one by one for Cena to beat them. It would actually be more fun if Nexus took out the faces and John just took the beating heading into the PPV maybe make it so, he couldn't compete on Sunday and the winner of the Raw MITB had to use it that night against Sheamus.

(edited by lotjx on 6.7.10 0746)
InVerse
Boudin blanc



Since: 26.8.02

Since last post: 2 days
Last activity: 26 min.

#15 Posted on | Instant Rating: 0.95
I'll wait and see how things go with the GM next week before deciding for sure but I'm leaning toward The Rock at the moment. It would certainly fit into his talk about coming back for "a project." Even if it actually was Austin, it would be a disappointment based on the fact that it was just a few months ago that Batista was pissed off because Austin "passed the torch" to Cena by toasting him at the Hall of Fame ceremony.

I think the big picture, however, is that they've effectively taken Cena out of the title picture for the foreseeable future. Yes, he has the cage match for the title in two weeks but if he loses that, which I think he will, then I presume he'll go down the list, beating everyone from Nexus on his way to a one-on-one match with Wade Barrett. Even if they have a match every week, they could stretch this for two months without any thought at all. When was the last time Cena went two months without being in the title picture unless it involved surgery?

The reaction to Orton RKOing Bourne seems to be positive on most fronts. Had that been HHH Pedigreeing him, everyone would have shit all over it.

I'm not sure if Alicia Fox was among the divas trained by Fit Finley but she clearly learned how to fake an injury from him.

Also, when Cole originally read the email stripping the Nexus of potential title shots, he stated that it was for an indefinite period or something to that effect. Did I miss him stating that he got another email specifying 3 months or did he just change it halfway through the show?
dwaters
Bierwurst



Since: 16.10.02
From: Connecticut

Since last post: 5 hours
Last activity: 5 hours

#16 Posted on | Instant Rating: 3.45
Edge: "I'd like a moment of silence for R-Truth. He only knew one song, but he did it well."

Gold.


Cena's trying to have it both ways. Goofy comic checking his Magic 8 Ball one minute, pissed off raging Incredible Hulk the next.
Scottyflamingo
Bratwurst



Since: 23.6.10
From: Auburn, AL

Since last post: 1797 days
Last activity: 1526 days

#17 Posted on | Instant Rating: 0.31
Originally posted by Tenken347

---

I still think the GM is Cole. He's the only one who makes any sense, and I like the idea of them trying to misdirect us with red herrings. I agree, they shouldn't just keep doing Austin - they need to switch it up every week, or people will just get really disappointed.

---


And if it is Cole, you've got a ready made angle if they bring Danielson back.
CRZ
Big Brother
Administrator



Since: 9.12.01
From: ミネアポリス

Since last post: 1 day
Last activity: 23 hours


ICQ:
#18 Posted on | Instant Rating: 8.23
Originally posted by Dexley's Midnight Jogger

---

Whoever the GM is, they types pretty fast, considering much time spent between some sort of event or attack and their messages to Michael Cole. Maybe they have a dictation machine or something.

---
Hey, I type that fast.

DISCLAIMER: I am not the GM

DISCLAIMER 2: I *did* call Maryse during DiBiase's match, though...I was bored! I dared her to put on Morrison's coat.

(edited by CRZ on 6.7.10 1405)

---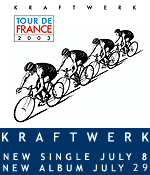 JustinShapiro
Scrapple
Moderator




Since: 12.12.01
From: Pittsburgh, PA

Since last post: 52 days
Last activity: 7 days

#19 Posted on | Instant Rating: 8.52
Originally posted by JustinShapiro

---

I find it difficult to believe Barrett when he says the Vince attack was part of a larger purpose and that everything will become clear in the long run. It seems unlikely.

---


Ohhhhhhh the GM and mastermind is Triple H and he's turning heel and Sheamus is turning face. That's settled then.
thecubsfan
Scrapple
Moderator



Since: 10.12.01
From: Aurora, IL

Since last post: 5 days
Last activity: 7 hours

#20 Posted on | Instant Rating: 10.00
That would be an epic day in the history of angry people on the internet.


---

thecubsfan.com - luchablog
Pages: 1 2 Next