geemoney
Scrapple



Since: 26.1.03
From: Naples, FL

Since last post: 12 days
Last activity: 44 min.

#1 Posted on | Instant Rating: 7.26
TONIGHT: We have two new champions on the Raw brand after last night: Sheamus is the WWE Champion and Alicia Fox is the Divas Champion. Will Bret Hart return to his post as Raw GM after last week's beat-down at the hands of the NXT Season One rookies? Speaking of the rookies, what will there role be on the show? I don't think there's been a guest host announced for tonight's show, either. That has to be a good sign for the quality of the show…right?

-WWE Open.

- Raw Open.

- Fireworks went off and Michael Cole introduced the program from Bridgeport, Connecticut. The first talk coming out of Fatal Four-Way was the NXT Season One Rookies attack.

- We started things off just like we did for the PPV last night, with the Chairman, Vince McMahon. McMahon welcomed the fans to Monday Night Raw. He talked about the chaos from the main event, and the new WWE Champion, Sheamus. He then turned to Bret Hart, saying he told Bret he'd have to make tough decisions as GM, but didn't say he'd have to make bad decisions. McMahon said he made a bad decision by firing Wade Barrett and ousting the rest of the NXT group. He said Bret was shaken up a little after the limo incident, but it's no reason to not show up for the show last night. He didn't even hire extra security or warn the wrestlers of the attack. Vince paused for a "We want Bret" chant that was kind of week. McMahon said he was forced to relieve Bret of his duties as General Manager of Raw. McMahon took pleasure in firing Hart. He said he has his closure now. The big news is a new General Manager, one who wishes to remain anonymous (aka they have no idea). He said the new GM would announce his intentions through the computer at the announce table. When Cole gets an e-mail, he is to announce the instructions over the crowd mic. As Vince continued, there was an "e-mail received" sound over the speakers. Cole got the mic and said that the new GM has hired the entire NXT group, and they will address the WWE Universe tonight. McMahon said things are starting off with a bang, and told the fans to enjoy the show. Before he left the ring, Sheamus' music hit and he came out.

McMahon stayed in the ring as Sheamus entered. McMahon introduced him and Sheamus had his own mic. He apologized to Vince, saying this is not the way he wanted to win the WWE Championship. He looked conflicted. He said he wanted to prove last night that he belonged at the top of the business by beating three stars on his own. But it didn't happen. He said he can't accept the championship under the conditions it was won. He handed the title to Mr. McMahon. Is this bizarro Raw? As Vince went to grab it, Sheamus pulled it back with a smile and said he'll keep it anyway- it doesn't matter how he won, he's WWE Champion! He thanked the NXT crew for attacking Cena, Bret Hart, and the superstars in the back. Even so, he wanted everyone to know that he could've won that match on his own. Sheamus said the NXT guys thought they made a statement, but the only statement made last night was him winning his second WWE Championship. As he was about to say he'd never lose, John Cena's music hit and he came out. McMahon was still in the ring. Nothing like having to cut a promo on live TV, in front of 10,000 fans and your boss, eh?

Cena, of course, right off the bat called Sheamus "pasty" and made fun of him thanking everyone in sight. He told Cole to fire off an e-mail to the mystery GM, thanking him for hiring the NXT crew. Now he knows not "if" they'll show up, but "when." He said he looks forward to getting his revenge. He also looked forward to his re-match with Sheamus for the WWE Title. Last but not least, he thanked Bridgeport, because he couldn't think of a better place for a WWE Championship match. Sheamus said there would be no championship match tonight. He told McMahon to ask Cena to leave, or he'd do it himself. Sheamus and Cena went nose-to-nose as McMahon tried to step between them. Another e-mail was received. Sheamus will defend the title in the main event tonight….against John Cena. With his pause, I thought he was going to say "Wade Barrett." McMahon tried to wrap things up, but there's another e-mail: to ensure no one else interferes, there's going to be a guest referee. It will be: Mr. McMahon. Well, that was different. I wonder what the story behind Bret being gone is.

[Commercial Break]

(1) Evan Bourne vs. Chris Jericho
Jericho got the mic, saying he requested the match tonight to show Bourne that he's just a fly-by-night wannabe. He said if he didn't win the match tonight, he'll walk out of WWE forever. Match opened with a few quick pinning sequences from Bourne. He escaped the ring before Bourne could hit a spin kick. They went to break under a minute into the match.

[Commercial Break]

Jericho had Bourne in a rest-hold out of break. Bourne fought out and rolled Jericho up for two. Baseball slide took Bourne out of the ring. He wanted to win by count out, but Bourne came in at nine. Knees to the head on a suplex attempt by Bourne, and he again rolled Jericho up for two. Spinning heel kick caught Jericho in the bridge of the nose. Jericho countered a high-risk move into a Walls of Jericho, and Bourne countered that the same way he did last night, into a front face-lock and DDT. Back-breaker and Jericho thought about taking a breather, but went for a pin and got two. To the middle rope went Jericho, but Bourne got a hurricanrana and a two-count. Jericho countered Bourne again into a Walls of Jericho. Bourne made the ropes to a huge reaction. Kick to the head by Evan, and Jericho was in position to take a Shooting Star Press. Jericho got his knees up though and followed up with a Codebreaker for the win.

Winner: Jericho, at 10:43. That was a scary ten minutes. I'm not ready to let go of Jericho yet.

Jericho helped Bourne up after the match, then pie-faced him, sending him back down.

-Tonight, the NXT gang speaks. And, Mr. McMahon will guest referee Cena vs. Sheamus in a WWE Title match.

[Commercial Break]

-They showed clips from the opening segment, specifically, Cole announcing the title match for tonight.

-McMahon was on his cell phone backstage. He was talking to the GM, saying he gave him (or her) complete control, but he didn't like surprises involving himself.

-Virgil was sitting backstage when Ted DiBiase came in. I thought last week was them writing him off the show. DiBiase apologized for showing Virgil up last week, but said his services are no longer needed. In fact, he's upgraded to someone who appreciates the power of money. Maryse walked in and took his arm. "What are you going to do for protection?" Virgil asked. "Go to the drug store," said DiBiase. Good one.

-Josh Mathews welcomed the Hart Dynasty backstage. Natalya said the rookies should be going to jail for what they did. Tyson Kidd said last time Bret left WWE, both sides were wrong, but not this time. D.H. Smith said they'd carry on the Hart name and make him proud. Natalya said her Raw debut match is tonight, and she's dedicating the match to Bret. "These Harts won't stop beating," she said.

-They showed a black limo pulling up backstage. They faded out to break before anyone was revealed.

[Commercial Break]

(2) Natalya vs. Tamina
Headbutt by Tamina, but she missed a splash in the corner. Natalya came back with a clothesline and bodyslam. Full disclosure: Both tag teams were at ringside. A distraction by the Usos allowed Tamina to take back over. Samoan Drop, but Natalya backed out of it and appeared set to go for a Sharpshooter, but the NXT Rookies came down. Wade Barrett went to get a mic as the Usos got Tamina out of the ring and went to the back. No bell, so…

Winner: No contest, (no bell) at about 1:25.

Barrett said he knew the Harts were mad, but they wanted to apologize. Kidd flipped over the top rope and onto two rookies, so the attack was on. The rookies left the David Hart Smith and Kidd lying to end the segment.

[Commercial Break]

-The NXT Rookies were in the ring. David Otunga came forward and had a mic. He apologized on behalf of the group, saying they did what they did for one reason, and one reason only: Their love for WWE. He said they'd do anything to get noticed and get a contract. He said things can go back to normal now that they have the contracts. He handed the mic over to Heath Slater. Slater said they have no problem with the WWE locker room, or the WWE Universe. He said the attacks lately have been nothing personal. They wanted to apologize to specific guys now. Justin Gabriel apologized to Bret Hart. He also apologized to the Hart Dynasty, saying they had to defend themselves tonight, and hoped they could co-exist peacefully. Darren Young got the mic and apologized to John Cena. "Nothing personal." Young said when he was on NXT, people used to call him the black John Cena. Really?

Skip Sheffield then got the mic and apologized to the WWE Universe. They weren't having it. He said all the people supported Sheffield on NXT and his catchphrase, which he unfortunately repeated. He tried to get the fans to do it with him, but no dice. He said to the children and parents watching, they hoped they could find it in their hearts to forgive and forget. Michael Tarver was last and talked about being a single parent and homeless. He apologized to his (many) children, saying he raised them better than what he did. Barrett said he aligned himself with the rookies out of loyalty. He said they agreed a long time ago to have fun on NXT and stick together. Was that before or after they spent time insulting each other on NXT? "You suck" chants from the fans after Barrett took another dig at management. Barrett said the men in the ring have formed a bond that will never be broken. He said his PPV title shot has been reinstated as well as his contract. He turned his attention to Sheamus, saying the reason he's WWE Champion is because of the rookies. He said if they made a target out of John Cena, they can just as easily make a target out of him. He said he could take the title off him anytime he wants, so Sheamus should wipe the smug smile off his face. He promised to become WWE Champion and said no matter who he has to beat…he'll be making no apologies. Some new theme music played them out. I'm not sure what to make of that segment.

[Commercial Break]

-Lawler thanked Toby Mac for "Showstopper," the theme song to Fatal Four-Way. Cole plugged ringside photos from the event at WWE.com.

(3) John Morrison vs. Ted DiBiase
DiBiase came out with Maryse and said he'd like to fight Morrison, but he's got better things to do. So he found a suitable replacement. How can you check with a GM to change a match if he's anonymous?

(3) John Morrison vs. Zack Ryder
Both Morrison and Ryder's NXT Season Two rookies came to the ring with them. Dropkick by Ryder caught Long Island Iced Z right in the mush. He went for a Flying Chuck, but Ryder tripped him up. Ryder then took over on offense, pummeling Morrison with fists in the corner. Couple quick covers didn't get Ryder anywhere. Knee-drop to the chest for only two. Morrison made his comeback but he missed the running knee. Ryder hot-shotted him and went for the jumping leg lariat. Morrison turned it into a powerbomb, then finished him off with Starship Pain.

Winner: Morrison, at 4:24. Fine mid-card TV match. Good to have Morrison back. Starship Pain still looks like crap though.

Morrison had to stop his rookie, Eli Cottonwood, from climbing the ropes to celebrate.

-Mathews caught up to John Cena and asked him about the apology by the NXT Rookies. He scoffed at the idea that it was "nothing personal." Cena said he knows a thing or two about loyalty, and it lies with WWE and the WWE Universe. He said every action has a reaction- he refused to accept their apology and said he just wants his WWE Title back. McMahon walked up to Cena and said neither him nor Sheamus will have any excuses after tonight. He said it's his job to ensure the best man wins. Then he wished Cena good luck, and John walked off.

[Commercial Break]

(4) Eve Torres & The Great Khali vs. Primo & Alicia Fox
Eve grabbed a side-headlock. She took her down with the move. There wasn't much action here, as Eve backed her into the ropes and had to break the move. Eve landed a dropkick, but Fox took Eve down with a drop toe-hold into the bottom rope. Eve kicked out at two on a pin. A small "we want Primo" chant got started. Never thought I'd hear that. Knee to the jaw by Alicia for two. She slammed Eve into the corner, but Eve shoved her off and kicked away. Enziguiri by Torres, who then went to the top and landed a moonsault. Primo went in to distract the ref, and grabbed Eve by the arm. He asked for a kiss, so Eve slapped him. Tag in to Khali and Primo tried to beg off. Fox walked out on the match as Khali had his way with Primo. Big slap to the chest, then a Punjabi Plunge to end it.

Winners: Torres and Khali, at 3:57.

Khali and Eve danced after the match.

-Randy Orton was walking backstage. He's got something to say next.

[Commercial Break]

-Randy Orton came out. He started off by saying it's only a matter of time before he punches each one of the NXT guys in the skull. He accepted Barrett's apology, but said if Barrett wins the title, he's looking at the guy who will take the title from him. Miz interrupted and said he is sick of seeing Orton in the main events. He said he respects what Orton has done, but no one has ever held the US and Tag Titles at the same time. "RKO" chant. He told Orton to go to the back of the line, because he's more deserving of the next title shot. And why? Miz said it's an industry secret, and Orton has to keep quiet about it. He's the Miz, and he's…about to get attacked by Orton. Instead, Miz kicked him and punched Orton several times. Orton came back with a powerslam. Before the RKO could hit, Miz left the ring. With Orton's attention diverted, Edge came out and speared Orton. He took the mic and said now, the real fun begins. They replayed Miz's attack and Edge's spear.

-Next: Cena vs. Sheamus for the WWE Title with Mr. McMahon as guest referee.

[Commercial Break]

-Mr. McMahon came out, and ran to the ring, to guest referee.

(5) John Cena vs. Sheamus- WWE Championship Match
Turns out, Vince is just special guest ringside enforcer. Sheamus attackef first, with a bodyslam and an elbowdrop. Nonchalant cover and Sheamus easily kicked out. Back-breaker and another pin kick-out. "Let's go Cena/Cena Sucks" chant. Sheamus threw Cena outside the ring- he was dominating as they went to break.

[Commercial Break]

Sheamus continued the onslaught, cutting off a few Cena comeback attempts. The pace was slowed as Cena tried to use his power to offset Sheamus. He got back into the ring from the apron and fired away with right hands. Double-clothesline and both men went down in the middle of the ring. They went back-and-forth, with Sheamus getting out of an Attitude Adjustment and Cena getting hit with the Irish Curse back-breaker for a two-count. Cena locked in the STF but Sheamus got to the ropes. He followed Sheamus to the outside, where Sheamus whipped Cena into the steel steps. Sheamus could not register the pinfall back inside the ring, though. Sheamus went for the steps and set the top part up in the aisle. Cena ended up getting whipped into them. Back in the ring, Sheamus kicked Cena in the skull with his pump kick. The NXT rookies ran down to the ring and chased Sheamus off. They couldn't get their hands on him before he left through the crowd. They turned their attention to Cena, throwing him over the announce table.

Winner: No Contest, (no bell) about 15:04.

The rookies surveyed the damage as Mr. McMahon got in the ring with the mic. He calmly told them to stop it. He encouraged them to come into the ring. He told the fans to look at the extraordinary athletes behind him. He took partial credit for their previous attacks and asked for applause for himself. McMahon said that next week, the new GM is going to reveal something. But he noticed all the rookies staring intently at him, and looked really nervous. Then Barrett laughed and McMahon said he was relieved. He turned back around and looked at Barrett again as the fans chanted "Daniel Bryan." As McMahon went to continuing explaining, the rookies circled around him. He talked to them off mic, telling them to calm down. Then they all attacked him. He tried to slide out of the ring, but they got him back in, punching and stomping on him. Barrett put Vince on his shoulders and violently slammed him down with his finisher. Gabriel followed with a 450 splash. Crowd chanted "NXT." Vince wasn't exactly a sympathetic figure to get heel heat on them with. They all walked to the back as a medic called for help for McMahon.

Promote this thread!
CajunMan
Boudin blanc
No longer registered



Since: 2.1.02
From: Give me a Title shot!

Since last post: 2439 days
Last activity: 1576 days

#2 Posted on | Instant Rating: 0.88
Eric Bischoff is behind all this at least that is what I think. I mean didn't Vince say he would bring Eric back to an on-air role only a couple of years ago? Now that Eric seems to be on his way out of TNA. Just sayin.
djp
Morcilla



Since: 16.2.07
From: 3rd Floor, NW window

Since last post: 529 days
Last activity: 432 days

#3 Posted on | Instant Rating: 4.55
Man I love Jericho vs. Evan Bourne. Just an outstanding match. I loved the finish and was surprised Bourne was on his feet after the knee shot. I thought he was dead. And he looked like he was fighting back tears after Jericho helped him up then shoved him down.

No idea who the NXT leader is. Bischoff is as good an idea as any, but is he the GM too then? I hope Bret isn't gone for good.
It's False
Scrapple



Since: 20.6.02
From: I am the Tag Team Champions!

Since last post: 95 days
Last activity: 32 days

#4 Posted on | Instant Rating: 4.28
I was about to rail about the premature end of the NXT angle, but that was ANOTHER hell of an ending. Here I thought Vince would go into "It was ME all along mode", until the NXT BEATDOWN commenced. The only real problem with that is, that got the NXT guys their first big face pop. They've gone from outsiders to cool heels. I don't think that's what they wanted for these guys.

Ok, so we're taking guesses on the anonymous GM? Honestly, I'm stumped on this one. It'd have to be someone who felt it was worthwhile to give the NXT guys their contracts. I don't rule out Michael Cole. (No, don't ask how he's sending himself e-mails!)

Is it too much to ask to get EVEN MORE Jericho/Bourne? Their three matches have been the best the E's had in months.

(edited by It's False on 21.6.10 2035)

---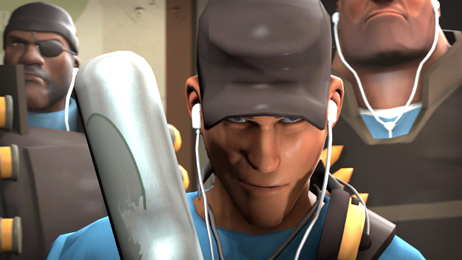 graves9
Sujuk



Since: 19.2.10
From: Brooklyn NY

Since last post: 1 day
Last activity: 3 hours

#5 Posted on | Instant Rating: 4.22
Glad they didn't go with Vince as the guy behind it all. It would be too much like Vince being behind The whole Ministry thing and being The Higher Power. Gabriel had the same look he had on his face that he had when he went for the shooting star press on Cena. Like oh man I don't wanna botch this move on my boss. I hope to God it won't be HHH behind this all in the end. Maybe Regal? He did have a Meltdown on The Season finale of Season One and he's a great talker. He had just had his tag partner turn on him a few weeks ago and lost to Santino. Eh I'm probably off there. Loved The Bourne-Jericho Match. It reminded me of Jericho Matches Vs Rey in early '98 when Jericho was fresh off a heel turn. I look forward to that feud continuing. Yeah and Morrison has gotten really sloppy with The Star ship pain. Cena has taken three beat downs from the NXT Guys 200 more and he'll catch up to the amount of beat downs Savage got from from The Nwo. It would be the wrestling equivalent of Ripken passing Gehrig or something like that.
InVerse
Boudin blanc



Since: 26.8.02

Since last post: 6 days
Last activity: 5 hours

#6 Posted on | Instant Rating: 0.77
Sheamus is quickly approaching William Regal territory in quality of facial expressions.

Ted Dibiase and Maryse is an inspired pairing. She has all the charisma that he lacks and if it keeps her on TV and out of the ring, all the better.

It looks like Morrison has upgraded the Starship Pain from a grazing headbutt to an elbow. I think the only thing that has prevented him from hurting someone thus far is that most of the time his opponent is so close to the corner than he has difficult hitting them at all, let alone stiffly. Ryder got considerable offense in the match, so I won't bitch about him losing, but he really is superior to Morrison in every single aspect except abs.

Is that the first time Kali actually pinned someone as opposed to putting his foot on their chest? He went down so fast that I almost wonder if he didn't trip and happen to land on Primo in a pinning position.

Miz versus Orton could be an interesting program. Unfortunately, it looks like they're going with more Orton vs. Edge. In a perfect world, Miz would jump Edge and give him the same spiel about being sick of seeing him in the main event, although Edge gets credit for avoiding hogging too much of the spotlight by getting hurt so often.

Has the WWE gotten new ring steps recently? I've noticed over the past few weeks that they seem to fly much farther when someone is thrown into them.

The NXT angle seems a bit muddled now but at least they didn't completely fuck it up by revealing McMahon as the Higher Power.

As for the GM... sympathetic to the NXT rookies, communicates via the Internet... it's clearly Daniel Bryan. Upon his return to television, he'll cement his heel turn by eating a hamburger.
El Nastio
Banger



Since: 14.1.02
From: Ottawa Ontario, by way of Walkerton

Since last post: 4 days
Last activity: 1 hour


ICQ:
#7 Posted on | Instant Rating: 4.22
Bischoff would be awesome on soooo many levels. Did anyone else catch the fan who had an nXt sign (designed like the old nWo)? It was framed in a lot of shots tonight. And I mean a LOT of camera shots.

Loved the beatdown at the end. The serious-laughs-no we're SERIOUS thing was well done and really.....we all know no one will help Vince.

One way this could get better? Sheamus has run out into the crowd a few times now, and I've noticed it has been to a similar location. Can you say ambush?

Also loved Jericho and Bourne. Seemed as if that Jericho learned from the last couple of times (didn't Bourne do the kick thing from the ropes the last time they wrestled on Raw)?

EDIT: Inverse, you last comment.....BRILLIANT.

(edited by El Nastio on 21.6.10 2343)

---

After a (very) long hiatus, I have begun to write again. And this time, I'm not alone!

Click Here (basisgames.blogspot.com) to check out Basis Games - Video Game/Console Reviews, Commentaries, and Analysis. Check it out!
ecwfan4life2004
Mettwurst



Since: 12.4.04
From: PA, USA

Since last post: 2278 days
Last activity: 2278 days

#8 Posted on | Instant Rating: 4.68
NEW GM:

IS

THE ELBOW DROPPING

NOSE SNIFFING

EYEBROW RAISING

LIP QUIVERING

ROCK BOTTOMING

THE GREAT ONE

THE PEOPLES CHAMP

THE ROCK
JustinShapiro
Scrapple
Moderator




Since: 12.12.01
From: Pittsburgh, PA

Since last post: 56 days
Last activity: 11 days

#9 Posted on | Instant Rating: 8.53
Miz and Maryse were meant to be together
Originally posted by InVerse

---

Ryder got considerable offense in the match, so I won't bitch about him losing, but he really is superior to Morrison in every single aspect except abs.

---


I love Zack Ryder in the amount of a million but John Morrison is streets ahead of him at wrestling in wrestling matches. Ryder has one great match to his name with Christian, Morrison had about six last summer alone. Personality-wise Ryder is amazing but it's easier to be a heel than a face, and Morrison showed tons of personality as an arrogant man that mostly went away when he had to start smiling and springboarding for the WWE Universe.

(edited by JustinShapiro on 22.6.10 0002)
dwaters
Bierwurst



Since: 16.10.02
From: Connecticut

Since last post: 4 days
Last activity: 1 day

#10 Posted on | Instant Rating: 3.45
Just back from attending live.

After Vince was wheeled off, the NXT guys came back on the ramp to go after a recovering Cena. This led to all the faces running down to make the save, including Mark Henry who wasn't even on the show.
Cena set up one of the guys for Orton, who RKO'd him.
The show ended with Randy posing in the ring on on the ramp.


(SPOILERS)
Superstars:
Ted Dibiase beat Goldust
Brie Bella beat Jillian
R-Truth beat Regal


The crowd split on Cena is really annoying.
Pick a side as a crowd and go with it. Even during clips of Cena in Iraq and video game ads, it was yay/boo/yay/boo.

Orton is way over, despite Miz having ten times the charisma.

Crowd didn't seem ready to cheer Evan Bourne, despite the great match.



Psycho Penguin
Liverwurst



Since: 24.6.07
From: Greenacres FL

Since last post: 2814 days
Last activity: 2810 days

#11 Posted on | Instant Rating: 1.05
I'm glad they had Superstars this week. I was worried with Primo and Ryder on RAW.

This show was just great. Lots of angle advancement, quality matches, new faces, no filler, just a superb show.

I was thinking the GM was Cole, but Vince was talking to the GM on the phone right after Cole commentated, so that'd be hard to explain. It'll probably be Teddy Long, sick of getting abused on the B-show. Then Vickie can run Smsckdown.


---

http://www.gamefaqs.com/features/recognition/9471.html


http://www.runningondew.com


"I think that in five years, Orton is far more likely to be in Billy Gunn Land than being a major player in WWE." - Big Bad - 11/22/03
JayJayDean
Scrapple



Since: 2.1.02
From: Seattle, WA

Since last post: 880 days
Last activity: 458 days

#12 Posted on | Instant Rating: 7.24
Sheamus' opening promo was SO great.

Jericho/Bourne was great and hopefully it is "to be continued", because I thought that it was going to be Jericho's last WWE match for a while until he won.

I don't know where they are going with the Miz/Orton/Edge, but I LOVED the Miz's promo on Randy up to and including the "I'm the Miz...and I'm"-kicking you in the gut.

And my overwhelming thought on NXT is this: Batista was so awesome WWE needed seven dudes to replace him.


---

Holy fuck shit motherfucker shit. Read comics. Fuck shit shit fuck shit I sold out when I did my job. Fuck fuck fuck shit fuck. Sorry had to do it....

*snip*

Revenge of the Sith = one thumb up from me. Fuck shit. I want to tittie fuck your ass. -- The Guinness. to Cerebus

odessasteps
Scrapple



Since: 2.1.02
From: MD, USA

Since last post: 1467 days
Last activity: 1434 days

#13 Posted on | Instant Rating: 6.23

borrow from my attempts at comedy from the DVDVR board:

potential "internet GM" candidates

Meltzer
Keller
Scherer
CRZ
DEAN~!
Herb Kunze
Rick Scaia

The york foundation computer
Robocop (seeking revenge on Arn Anderson)

HAL 9000

Bill Simmons


---

Mark Coale
Odessa Steps Magazine
ISSUE FOUR - OCTOBER 2009
AlbySure
Boerewors



Since: 10.12.01
From: LA

Since last post: 402 days
Last activity: 2 days

#14 Posted on | Instant Rating: 7.02
Originally posted by CajunMan

---

Eric Bischoff is behind all this at least that is what I think.

---


You do?


Originally posted by djp

---

Bischoff is as good an idea as any

---


It is?


Originally posted by El Nastio

---

Bischoff would be awesome on soooo many levels.

---


Would it?
ecwfan4life2004
Mettwurst



Since: 12.4.04
From: PA, USA

Since last post: 2278 days
Last activity: 2278 days

#15 Posted on | Instant Rating: 4.68
Seriously, if its not Vince himself, its The Rock
JustinShapiro
Scrapple
Moderator




Since: 12.12.01
From: Pittsburgh, PA

Since last post: 56 days
Last activity: 11 days

#16 Posted on | Instant Rating: 8.53
Pretty elaborate plan by the Rock. Probably him.

I like NeXusT's new evil version of Wild & Young.
Kevintripod
Banger



Since: 11.5.03
From: Mount Pleasant, Pa.

Since last post: 4 days
Last activity: 21 hours

#17 Posted on | Instant Rating: 4.79
I LOL'ed when Ryder came out for his match, and as he walked by Maryse, he looked over at her and did his "Call me" shtick.


---
BigDaddyLoco
Scrapple



Since: 2.1.02

Since last post: 6 days
Last activity: 3 days

#18 Posted on | Instant Rating: 3.57
I would think that the Rock would start off as a huge face if he were the Raw GM no matter how they booked it.

It's too bad that the Starship Pain is such a lame move, because it's by far my favorite name for a finisher since the Cross Face Chicken Wing and the Spinarooni.



(edited by BigDaddyLoco on 22.6.10 0535)
Cerebus
Scrapple



Since: 17.11.02

Since last post: 356 days
Last activity: 78 days

#19 Posted on | Instant Rating: 1.48
Shamus has really grown on me. Sure he's just a belt rack at the moment till they put it on someone with more name recognition, but he's good on the mic when he needs to be and he carries himself the way a heel champ should. He talks a lot about how he's the greatest thing since sliced bread and he takes advantage of people getting their asses kicked to get himself ahead.

How can it possibly be Bischoff when he's still with TNA? Was that just a joke?

Dean would make a GREAT new GM... Fearless Leader would be a close second. How about it being the WWE Universe? Someone at Titan Tower tech support could have written a program that 'tabulates all the random email and messages sent to the WWE' and condenses them all into coherent messages, then sends them to Michael Cole. It could work.

I have no idea what's going on with the NXT group. They beatdown everyone and anyone they can get a hold of. The only people I can come up with to be leading then couldn't possibly be the person. It also seems obvious that their 'leader' is gonna be the new GM, so who will this be?

Batista - Highly unlikely due to his wanting to get into MMA.
Bischoff - Still with TNA I assume.
Cole - Awesome, but most likely not.
Hogan - See Bischoff.
Savage - He hates the WWE so it would make sense... but not gonna happen.
Honky Tonk Man - He's Internet savvy, but not gonna happen and it'd make no sense.
Goldberg - Wasn't the WWE just trying to resign him for some reason or other. I could see him claiming to want to bring new guys in and give them a chance like he was given.

It's gotta be someone who would have a reason to 'invade' the WWE and wanna cause havoc. It's gotta also be someone who feels wronged by the company in the past.


---

Forget it Josh... it's Cerebustown.
Psycho Penguin
Liverwurst



Since: 24.6.07
From: Greenacres FL

Since last post: 2814 days
Last activity: 2810 days

#20 Posted on | Instant Rating: 1.05
Occam's Razor says it's gonna be HHH or a McMahon.

http://www.youtube.com/watch?v=MKCrxxflMkM&feature=player_embedded

Nexus's new theme song. I like it.


---

http://www.gamefaqs.com/features/recognition/9471.html


http://www.runningondew.com


"I think that in five years, Orton is far more likely to be in Billy Gunn Land than being a major player in WWE." - Big Bad - 11/22/03
Pages: 1 2 3 Next