geemoney
Scrapple



Since: 26.1.03
From: Naples, FL

Since last post: 5 days
Last activity: 1 hour

#1 Posted on | Instant Rating: 7.18
TONIGHT: A PPV main event-worthy match will air tonight on Raw, taped from London: Batista vs. Randy Orton. Also, Eve Torres challenges Maryse for the Divas Championship. Bret Hart is on the European Tour, so he may show up in some capacity. David Hasselhoff is your guest host for the evening.

-WWE Open.

-Raw Open.

-The announcers opened the show by previewing Randy Orton vs. Batista.

-Fans were chanting for David Hasselhoff, as "Hoff" was flashing on the TitanTron. People dressed as monks with pictures of Hasselhoff's face on a stick came out with a giant picture of The Hoff. What is going on? Then, the Knight Rider theme played and The Hoff entered the arena in KITT. Oh, the people dressed as monks were women who were in the ring and dancing. Hoff got the mic as the fans chanted his name. "The Hoff has finally come back to Monday Night Raw," he said. He said the WWE Universe always says "we love Raw, but there's not enough Hoff!" I know that's what I'm always saying. Hoff said he was going to be paying homage to the most-watched TV show in the world, honoring Baywatch. The first match will be a Baywatch Babe Triple-Threat Tag Team match. That's a mouthful. Hasselhoff said he was watching Smackdown the other night (boos for that) and he realized there is no number one contender for the World Championship. Hoff said that Jackie Swagger, the All-American American, would defend his title at Extreme Rules against Randy Orton, since Orton has already pinned him twice. He also said that tonight, the #1 Contender's for both the World and WWE Title would face off, Orton vs. Batista. But to start off the evening, the Divas Championship match. Nice job by Hoff, but I wonder if they would've trusted him out there live.

(1) Eve Torres vs. Maryse- Divas Championship Match
Maryse slapped Eve and the two pulled at each other's hair. Once it was broken up, Maryse went to ringside. Eve followed her, but she got slapped by the champ again. Back in the ring, Eve landed a few forearms. She ran into an elbow in the corner though. Neck-breaker by the challenger and Eve went to the top. Moonsault missed and Maryse was laughing on the mat. With both ladies on their feet, Maryse went for a DDT, but Eve rolled through and made the pin with a bridge.

Winner: Eve, at 2:00. Not good, but they kept it short.

-ShowMiz was walking backstage. They have what Cole said Miz termed an "earth-shattering announcement" next.

[Commercial Break]

-ShowMiz walked out. Show got the mic first and told Miz that he was a little skeptical when they first paired up, but after Wrestlemania and after last week, he thinks they have a chance to be really special as a tag-team. Miz said he continues to be amazed that a man so large has such a small ego. He said no one is going to take the titles from them. Then he proclaimed ShowMiz the greatest tag-team in WWE history. Miz asked the fans, who disagreed, to name the team better than them. He was about to pronounce again that they're the greatest tag team in WWE history, when Bret Hart's music interrupted and he came out. This man just won't go away! Surprisingly, he had a problem with what Miz was saying. He said he could name two tag teams way better than Miz and Big Show. First, The Hart Foundation. Second: The British Bulldogs. Cheap pop for that. Hart said he's not talking about tag teams that were good for a couple months, but ones that were good for years. Miz said Hoff isn't the only 90s icon who is completely delusional. He said he was a fan of the Bulldogs, but if he was to face them, he'd slap them in their face. He said that in a British accent. Show said this is the last time he's going to warn Bret to leave. Bret said he wasn't ready to leave, because he knows there's a tag team back there that can beat them. Cue the Hart Dynasty music.

Miz was less than thrilled to see them. He asked why they were here, since they can't go show-to-show like the Unified Tag Champs. Bret said he invited them, since he had a great match in London against D.H. Smith's dad several years ago. Smith got the mic and said his father is here watching tonight, so he's issuing a challenge: One-on-one against the Miz. Smith said if he wins, the Dynasty gets a Unified Tag Title shot at Extreme Rules. Miz and Show pow-wowed for a bit, and Miz said while Show thinks it's a mistake, he thinks it's a huge opportunity. He accepted, on one condition: When he wins, then next week, live on Raw, Bret Hart will declare that ShowMiz is in fact the greatest tag team of all-time. The Harts huddled over the bet, and it was agreed to. Lawler said the match would be next. Good segment.

[Commercial Break]

(2) The Miz vs. David Hart Smith
Match was joined in progress out of break. Smith worked a rear waist-lock then nailed Miz with a shoulder tackle. Natalya slapped Miz behind the ref's back and Smith did the standing vertical suplex that his father made famous. Miz, from his back, kicked away at Smith. He went to the top and followed through with a double axe-handle for two. Miz slowed things down as Natalya got the crowd into it. Smith picked Miz up and backed him into the corner. Smith fired away with rights, then showed some fire before a clothesline. It feels so forced though. Big Show showed concern at ringside. Inside cradle by Miz for two. Belly-to-belly suplex by Smith for a near-fall. He missed a charge in the corner and Miz hit his patented clothesline for mucho heel heat. Back to the top went the Miz for another axe-handle, but Smith got his foot up for a big boot. Sharpshooter was applied but Show got on the apron. Smith dropkicked him off and Kidd tried to attack, but Show slapped him in the chest. Show threw Kidd into the ring and as the ref tried to get him out, Show punched Smith in the gut. Skull Crushing Finale followed that, and it was over.

Winner: Miz, at 5:11. Decent match, and a surprising ending. Should make the segment between these guys next week pretty entertaining.

-Tonight, Randy Orton faces Batista in a battle of #1 Contenders.

[Commercial Break]

- They pretty much showed a Raw Rebound from last week, which included a profile of A-List David Otunga.

-Otunga was chatting with Batista backstage about the Last Man Standing Match at Extreme Rules, as well as Batista's match against Orton. Batista then told Otunga to go get him a cup of coffee. He said it seriously and Otunga thought he was kidding. He wasn't. So Otunga said he was going to get himself a cup anyway. He turned around into Hoff, with his sparkling black jacket and a Bella on each arm. Hasselhoff said Otunga was probably wondering why he invited him there tonight. Otunga asked if Hoff had a movie in mind for him, then made fun of David's age. Hoff said it was actually Cena who invited Otunga, as Otunga will face Cena tonight in a match. Hasselhoff asked KITT how long it would take Cena to take care of Otunga. "I estimate 22 seconds, David," replied KITT, in the real voice. Hasselhoff shooed Otunga away, calling him "D-List." He then went back to telling a story to the Bellas.

[Commercial Break]

-Cole plugged WWE.com's Most Monumental Draft Lottery Moments.

(3) Evan Bourne vs. Carlito
Carlito was "currently in the ring." Carlito started off on the offensive, but it was back-and-forth with Bourne hitting a headscissors take-down. Big spinebuster from Carlito as Cole proclaimed himself a big Knight Rider fan. Carlito laid in the boots to Bourne, then went for a pin and got a two-count. Kick to the skull by Carlito, only a two-count though. Back suplex and another cover, again for two. Bourne fired back with kicks to the legs of Carlito. The men traded left hands with Carlito winning out. Springboard back elbow missed and Bourne connected on a hurricanrana. However, Carlito hip-tossed Bourne into the turnbuckle, sending Bourne to the mat, landing on his head. Carly set Bourne on the top rope and went for a Back-Stabber, but Bourne held on. Air Bourne and a three-count for Evan.

Winner: Bourne, at 3:45. Nice mid-card match, but nothing more.

-Up next: David Otunga takes on John Cena. For a guy fighting for a WWE contract, this guy is appearing on other WWE shows quite often.

[Commercial Break]

(4) John Cena vs. David Otunga
Otunga got the NXT theme instead of R-Truth's. And Batista walked out with him. Single-leg take-down by Cena, who seemed to be getting more boos than usual in England. He worked the arm of the A-Lister, then moved into a full-nelson and a snap-mare. Take that, fans who were chanting "you can't wrestle." Single-arm take-down by Cena, putting on a clinic against Otunga. Otunga looked a bit perturbed and perplexed. Cena looked happy. Test of strength but Otunga got a right hand. Cena fired back with several of his own. Suplex found the mark, as did a second one. Cena gave a look to Batista, then clotheslined Otunga. STF applied, all the while Cena stared at Batista. Batista showed his frustration by turning his back and putting his hands on his head. Otunga tapped out.

Winner: Cena, a 3:08. They wisely played within Otunga's limitations.

Batista tore off his shirt as if he was going to go fight Cena, but he never left the stage. "You tapped out" chants for Batista as he and Cena shouted at each other.

-Still to come, The Viper Randy Orton takes on The Animal Batista.

-Also, the Baywatch Babe Triple-Threat Tag Match. It's the Bellas vs. Kelly Kelly & Gail Kim vs. Rosa Mendes & Jillian Hall.

[Commercial Break]

-Big Ben was shown as they did the usual exterior shots in London.

-Sheamus came out. He disagreed with Triple H's assessment last week that Sheamus was dumb for bringing a pipe to a sledgehammer fight. Sheamus said Trips showed his hand, as he only brings out the big weapon for people he's afraid of. He said that he just got the official word that it would be Triple H vs. Sheamus at Extreme Rules in a Street Fight. He said he grew up fighting on the streets of Dublin, then made fun of England. Sheamus said Trips would regret bringing out the sledgehammer last week. As Sheamus' music played, it was interrupted by Kofi Kingston's. He walked out with a mic.

Kingston said it's funny that Sheamus is out there talking about mistakes. Kingston said Sheamus was mistaken if he thought he could beat him down last week and not have him doing anything about it this week. Sheamus told him to walk back up the ramp, but Kingston wasn't going to. He said he talked to Hasselhoff, and he and Sheamus would have a match tonight. Apparently now, as a ref slid in the ring from seemingly out of nowhere.

(5) Sheamus vs. Kofi Kingston
Kingston surprised Sheamus once the bell rang, but Sheamus grabbed a side-headlock. Kingston kicked at Sheamus and Sheamus called the ref over to yell at him for….something. Dropkick by Kingston, who then dodged a Sheamus charge, sending the Irishman outside the ring. On the apron, Kofi and Sheamus traded blows. Off the top, Kingston with a dropkick for two. Polish Hammer by Sheamus, or at least, a variation. Knee-lift sent Kingston to ringside. Back in the ring, some mat wrestling from Sheamus. Big powerslam from Sheamus, but Kofi kicked out at two. The pale warrior tried to suplex Kofi out of the ring, to no avail. More kicks from Kingston and a nice standing dropkick. Boom Drop was successful, and he then set up for the finish. Instead, he jumped on Sheamus in the corner and did his punches before flipping down. Pump kick missed but Kofi hit his finisher. It only got two though, as Sheamus was close enough to reach up and grab the bottom rope. The fight went to the outside, where Sheamus grabbed a monitor and slugged Kofi with it, to draw the disqualification.

Winner: Kingston, via DQ, at 5:10. Kofi got to look pretty good here, which was nice to see.

Sheamus continued the beating as the crowd changed for Triple H. Sheamus rammed Kingston back-first into the ring post. He followed that by running him stomach-first next. Then a pump kick to the head ended the beat-down. They showed a replay of a few key moments in the match, then the finish and the post-match action. "That's what I'm going to do to Triple H!" screamed Sheamus, while kneeling over a fallen Kingston.

[Commercial Break]

-Carlito walked into Hasselhoff's office. He was screaming for a rematch, but only saw Vladimir Kozlov. Vlad said at least Carlito had a match…he hasn't had competition in over a year. Carlito said the problem was the guest hosts. He said if he doesn't get traded to Smackdown…he's going to quit. Kozlov asked who the guest hosts are next week, and Carlito said it's the cast of MacGruber. Kozlov said that if he doesn't get what he wants next week, he'll destroy the cast of MacGruber. Is he a heel again?

-Cole and Lawler ran down the Extreme Rules card.

-Josh Mathews was backstage with Randy Orton. He asked Orton about challenging Jack Swagger at Extreme Rules. Mathews asked about Orton's strategy and after a dirty look from Orton, he said he's perfectly fine wrestling a match with no rules. He's sent plenty of men to the hospital by not playing by the rules. True, Swagger won the World Title, but it's going to cost him. Orton said his plans with Swagger are simply business. But tonight, as far as Batista is concerned: That's something completely different. That is something he said he has been looking forward to for a long time.

-David Hasselhoff came out as special guest lifeguard for the Divas Triple-Threat tag match. Kelly Kelly and Gail Kim ran to the ring in Baywatch outfits, and they must've had the John Morrison cover on the lens, as it appeared they were running in slow motion. Match is next.

[Commercial Break]10:37:06 10:39:02

(6) Kelly Kelly & Gail Kim vs. Eva Mendes & Jillian Hall vs. The Bella Twins–Baywatch Babe Triple-Threat Tag Match
The Bellas did the slow-mo run to the ring after they came back from break. The special guest referee: Santino Marella, who also ran out in slow motion while the Baywatch music played. Kelly did her flip after Jillian caught a boot. Headscissors take-over followed that. One of the Bellas tagged herself in and got a two-count. Eva grabbed the Bella's hair and Hall landed a Samoan drop for two. Jillian pulled the Bella around by the hair as Eva came in and landed some terribly weak kicks. Suplex got two. Mendes did some trash-talking and one of the Bellas rolled her up for two. Eva broke it up and the match broke down from here. Vintage Bellas, as they did the switch and one of them rolled up Mendes for the three.

Winners: The Bella Twins, at 1:56. I don't think the crowd knew what was going on at the end.

Santino put the whistle in his mouth and Jillian pie-faced him. They acted like he swallowed his whistle, then he fainted. The crowd was chanting for Hoff to save him, but he signaled for someone in the back. Hornswoggle came out, in slow motion. He tried doing CPR, then pulling the whistle out of Santino's mouth. Neither worked. Then he hit the tadpole splash, which forced Santino to cough up the whistle. Two thumbs up from Hasselhoff.

-Batista was shown walking backstage. His match is next.


[Commercial Break]

-Next Monday night: The cast of MacGruber. Ryan Phillipe, Kristen Wiig and Will Forte specifically were shown.

-They showed highlights of WWE's European tour.

(7) Randy Orton vs. Batista
Cole mentioned Orton and Batista starting off as part of Evolution, along with Triple H and Ric Flair. Batista powered Orton into the corner during a tie-up. Another, and the same result ensued. Orton took Batista down with a drop-toe hold. He blocked a punch and hammered away on the Animal, who decided to take a breather at ringside. He kicked the stairs in anger, then received a back-breaker upon return to the ring. Flying knee-drop missed and Batista tossed Orton shoulder-first into the ring post. The show returns after the break.

[Commercial Break]

Batista was in control with a rest-hold, but Orton fired back. His comeback didn't last long, however, as Batista once again became the aggressor. Batista cleared off the announce table and he dragged Orton out of the ring. HE threw Batista's head into the table before Batista could get to him. How come that isn't a DQ? Batista, however, kicked Orton upon his re-entry into the ring. Batista appeared to set up for a spear, but Orton kicked Batista in the head, then tossed HIM shoulder-first into the post. Crowd wanted an RKO. "Boo" "Yay" punches took place, then Orton downed Batista with several clotheslines. Powerslam by Batista, reversed, scoop slam from Orton. He pounded on the mat, ready for an RKO. Instead, he measure Batista for a punt, but Big Dave left the ring before he could. Rake of the face on the outside by the big man. Orton caught Batista coming in and landed his DDT for two. RKO was countered into a spinebuster from Batista. He seemed poised for the Batista Bomb, but the Viper struck for an RKO. As he went for the cover, Jack Swagger ran into the ring and gave an unwilling Orton a gutwrench powerbomb.

Winner: Orton, via DQ, at 11:51. Not incredibly smooth, but had some good dramatic moments.

As Swagger celebrated and his music played, John Cena ran out and nailed Swagger from behind. Then he applied the STF to Batista inside the ring. He wouldn't let go, and four referees tried to free Batista. Finally, they succeeded. Cena stood tall to end things.

Promote this thread!
Spiraling_Shape
Bierwurst



Since: 2.1.02
From: PA

Since last post: 8 days
Last activity: 5 hours

#2 Posted on | Instant Rating: 0.92
And now we have the term "HOFF COUGH" added to the world's lexicon. Thanks David.

What a weird, uneven RAW. I really liked Carlito's valid points about the Guest Hosts...but it looks like it's going to just lead to Wackiness With Koslov.

The Miz had the best line of the night, zinging Bret about his sunglasses.

Kofi probably never imagined he'd be seriously saying "I just talked to David Hasslehoff!" on international TV. I did like he & Sheamus' rematch.

Where were Christian and DiBiase? (Superstars I presume.)

Was WWE afraid to show Jillian jog to the ring in slo-mo? And the less said about Hornswoggle (and his ankle tattoos) saving Santino, the better.


---

"Unless you did something unspeakable with a cactus, 'Shaqtus' is not a real word." - Santino Marella
odessasteps
Scrapple



Since: 2.1.02
From: MD, USA

Since last post: 1435 days
Last activity: 1402 days

#3 Posted on | Instant Rating: 6.22
Superstars tapings:

WWE Superstars (Airing Thursday on WGN America):

* Christian vs Chavo Guerrero.
* Ted DiBiase vs MVP

-----

Miz apparently said "WHO BETTA THAN SHOWMIZ?"

Kanyon tribute?

(edited by odessasteps on 13.4.10 0013)

---

Mark Coale
Odessa Steps Magazine
ISSUE FOUR - OCTOBER 2009
CxMorgado
Boudin rouge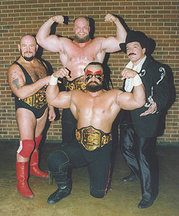 Since: 21.1.02
From: Boston MA is the rippen'ist town...

Since last post: 848 days
Last activity: 750 days

#4 Posted on | Instant Rating: 3.61
Gotta say, I quite liked Batista and Otunga together. They compliment each other quite nicely, with Otunga as the wannabe star with swelled head and Batista as the actual star with a swelled head. Certainly a better fit for Otunga than R-truth. I'd like to see them keep going with that pairing in fact.

I love that Miz consistently is the guy who brings up WWE's goofy continuity and inability to stick to stipulations and brands. And his line about slapping a sharpshooter on Bret faster than Bret could slap cheap sunglasses on an ugly kid was great. I'm all for this ShowMiz/Harts feud playing out over the next few ppv's, and was psyched to Miz win so that we can see what they do with the more interesting match stipulation, as a title match is a given (tho there is a part of me that would have preferred to see that stip saved as a way to get Miz and his ego to agree to a rematch for the titles after a successful PPV defense).

(edited by CxMorgado on 13.4.10 0128)

---
http://wrestling.insidepulse.com/​author/​christophermorgado/​
StaggerLee
Scrapple



Since: 3.10.02
From: Right side of the tracks

Since last post: 22 hours
Last activity: 22 hours

#5 Posted on | Instant Rating: 1.63
Of all the situations where Michael Cole could have said VINTAGE, he went and called KITT a 'classic'.

DH Smith was pretty decent on the mic.
I love to watch the Miz when he's on, and tonight he was definitely ON.

Swagger coming out was a bit of a surprise. But, Cena punks him AND makes Batista tap. Batista looked damn near blue at the end of that STF.

Overall a decent Raw, with a week middle section.


JimBob Skeeter
Bierwurst



Since: 2.1.02
From: MN

Since last post: 35 days
Last activity: 33 days

#6 Posted on | Instant Rating: 4.61
I COMPLETELY forgot this was HOff's night! Fuckbeans. Missed the whole thing watching the Twin's opening day of Target Field.

-edit-

Ever since I foudn out about Hoff hosting (http://the-w.com/​thread.php/​id=40375), I demanded this. THANKYOUTHANKYOUTHANK YouTube~! (While it's still up, that is.)





(edited by JimBob Skeeter on 13.4.10 1046)
graves9
Sujuk



Since: 19.2.10
From: Brooklyn NY

Since last post: 108 days
Last activity: 79 days

#7 Posted on | Instant Rating: 3.87
Just wondering how can a Raw Guest Host Book a Smackdown World Title Match for a ppv? I can't recall too many times where a title change got less of a reaction than when Eve won the Divas title.

(edited by graves9 on 13.4.10 1102)
The Game
Boudin rouge



Since: 5.5.09

Since last post: 1688 days
Last activity: 1688 days

#8 Posted on | Instant Rating: 1.98
Not a bad Raw which had some good matches considering most of them weren't that long.

Every divas match is bad but I did like the surprise bridge at the end as Eve Torres beat Maryse for the Divas title.

I was surprised by the ending of the match with DH Smith and Miz; I thought for sure that the Hart Dynasty would get a chance at the Unified Tag belts but perhaps they are building this potential feud up first (which isn't a bad idea). It should be interesting next week to see what happens with Bret Hart.

It is usually a sign of irrelevance when one person doesn't get their intro such as Carlito in a short but good match with Evan Bourne. This may sound a little ridiculous but I am wishing for Evan Bourne and Kofi to tag together as I think this would be an entertaining tag team to watch and put Kofi in the realm of more relevance again.

As for Cena and Otunga, well would could you expect? Cena always gets payback with the stf and it seems like everybody now has a "touch of the Jericho" where everybody taps within less then a second or even before the move is fully on (this happened twice on Raw with Otunga and Batista to end the show).

I was also glad to see Kofi get a quality match for the first time in awhile and against Sheamus. It wasn't a bad match and hopefully Kofi now can get some better matches after this.

Batista and Orton I thought was pretty good match. It was a very even matchup as both guys got their signatures in and was for the most part solid. No surprise with Swagger coming in and give Orton the gutwrench powerbomb.

Overall and like I said, not a bad Raw. It had some decent matches with some of the chessy stuff you would expect with the Hoff but he didn't do terrible like I thought he would or could.
Oliver
Scrapple



Since: 20.6.02

Since last post: 1178 days
Last activity: 1172 days

#9 Posted on | Instant Rating: 3.07
One hell of a night - I'm a huge Hasselhoff fan, and he didn't disappoint.

The wrestling wasn't half bad either.


---

Tensou Sentai Goseiger!
John Orquiola
Scrapple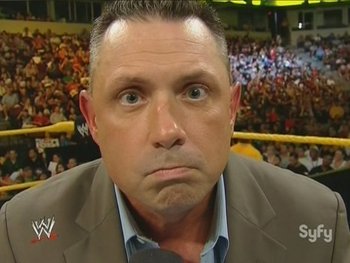 Since: 28.2.02
From: Boston

Since last post: 1424 days
Last activity: 1424 days

#10 Posted on | Instant Rating: 5.51
By my measuring stick - How Good of a Night Did Batista Have? - this wasn't a terribly good RAW.

The Batista vs. Orton match was solid. Evolution really did its job well in creating two main event level stars. It's kind of strange, considering how similar they look, especially now with the nearly bald heads, little black trunks, and sleeved inked arms, that Batista and Orton didn't form a tag team at any point. It was always Batista and Flair when Evolution was still around.


Originally posted by CxMorgado

---

I quite liked Batista and Otunga together. They compliment each other quite nicely, with Otunga as the wannabe star with swelled head and Batista as the actual star with a swelled head.

---

Did Batista ever get his coffee?


Originally posted by StaggerLee

---

Swagger coming out was a bit of a surprise.

---

Really?

David Hasselhoff was unbelievably good. He totally got it. The Hoff goes straight into the RAW Guest Host Hall of Fame.

The Baywatch Divas match was a good idea on paper, but the six girls looked like Fabulous Moolah in the one piece granny swimsuits and stockings.

Perhaps Maryse should reconsider her 100% slap offense when she gets her rematch with Eve Torres. (I liked her laughing after dodging the moonsault, though.) Eve looked maybe the best she ever looked; her shiny silver ring gear perfectly complimented her new shiny silver pink butterfly. Eve's moonsault is crisper than Lita's, and I'd never seen that bridge cradle counter she used to pin Maryse before. Honestly, I think Eve has a lot of potential as a wrestler but she and all of the other Divas need time, lots of time, in the ring and support from Creative.

If Carlito wants to quit because he gets little TV time, then how does Primo feel?

Next week: RYAN PHILLIPE hosts RAW! (andwillforteandkristinwiig) But can you believe it? RYAN PHILLIPE! The guy from Cruel Intentions! If I made a list of the Last People I'd Ever Expect to See on WWE, Ryan Phillipe would not even be on that list.


---

@BackoftheHead
www.backofthehead.com
Loosie
Boudin rouge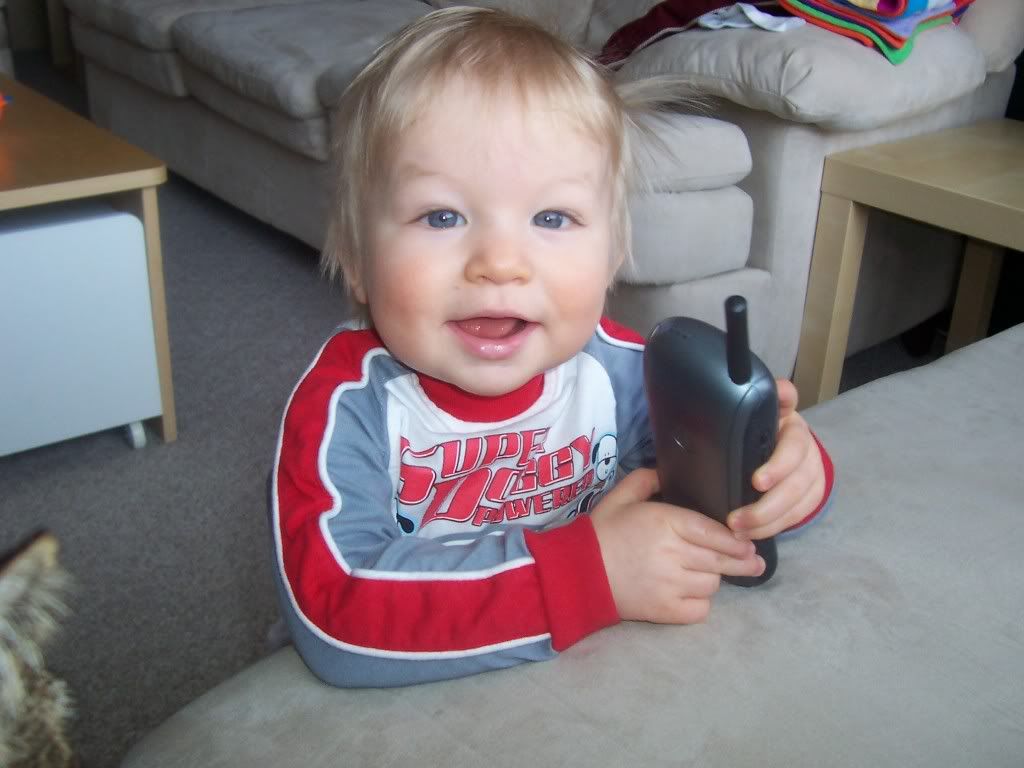 Since: 2.1.02
From: Kitchener, Ontario

Since last post: 2421 days
Last activity: 5 days

#11 Posted on | Instant Rating: 8.00
I thought Raw was overall very good. I enjoyed the Kofi/Shaemus match and hope to see an extended fued after Shaemus is done with HHH.

I like the ShowMiz/Hart Dynasty dealings we've been seeing the last few weeks, and like that Miz pointed out the brand split. I was also surprised by the ending and though that Smith should have won, but I think that Bret may call foul next week in that beating Smith one-on-one with help from Big Show does not mean they are a good tag team. I think Bret might flip it into a challenge for the titels at Extreme Rules 'just to see who is better'

I like the prospect of Swagger/Orton, but I don't like that the RAW GM just randomly books a match for the Smackdown Title. I don't know if we'll see a fatal fourway with Edge and Jericho added in or if Jericho and Edge are going to have a #1 contenders rematch with an Extreme stip.

And is it just me or is Batista starting to show signs of his age. I don't think many people realized that Batista is nearly 10 years older then Cena. But with his shaved head and sunglasses he's starting to look older (IMO)


---

Loosie.
Your friendly nieghbourhood Canadian.


---Under Construction---
This Is Not Spam
dMr
Andouille



Since: 2.11.02
From: Edinburgh, Scotland

Since last post: 716 days
Last activity: 103 days

#12 Posted on | Instant Rating: 6.30
Originally posted by graves9

---

Just wondering how can a Raw Guest Host Bbok a Smackdown World Title Match for a ppv?

---


How does one B-bok anything?


Isn't Swagger still a RAW superstar, irrespective of what title he holds?

But then he did say he was off to Smackdown seeing as he had their title. But then in the past, titles seemed to move between shows quite the thing around draft time.

OK, so I haven't really helped clarify things but as with most things brand roster related, best just rolling with it. Besides, who dare question the authority of The Hoff? Certainly not Vickie, a lowly consultant, or the oft overruled Teddy Long, who may or may not still be on probation.

Show was just kinda there for me. The Hoff was cheesily awesome and it was nice to see Kofi look OK against Sheamus. Other than that, nothing too special, but nothing awful neither.



(edited by dMr on 13.4.10 1508)
Broncolanche
Sujuk



Since: 2.6.03
From: Littleton, CO

Since last post: 2471 days
Last activity: 1723 days

#13 Posted on | Instant Rating: 4.78
I'm surprised Hoff managed to stay sober.
JustinShapiro
Scrapple
Moderator




Since: 12.12.01
From: Pittsburgh, PA

Since last post: 24 days
Last activity: 8 hours

#14 Posted on | Instant Rating: 8.51
Originally posted by Broncolanche

---

I'm surprised Hoff managed to stay sober.

---


He didn't.
Broncolanche
Sujuk



Since: 2.6.03
From: Littleton, CO

Since last post: 2471 days
Last activity: 1723 days

#15 Posted on | Instant Rating: 4.78
Originally posted by JustinShapiro

---

Originally posted by Broncolanche

---

I'm surprised Hoff managed to stay sober.

---



He didn't.

---
I must've missed it. Did he reach the point where he was heavily slurring his words?
DirtyMikeSeaver
Bockwurst



Since: 19.5.02
From: Toronto

Since last post: 8 days
Last activity: 8 days

#16 Posted on | Instant Rating: 3.40
I don't know what made me roll my eyes more, the Baywatch 'Match' (Oh WWE, do the laughs ever start?) or Lawler and Cole speculating that Evolution imploded because of Batista's jealously?


---

Kevin Kelly: "Mr. Austin, would you like to comment on Wade Keller's Take that endorsing the XFL hurts your anti-authority character?"

Steve Austin: "Oh shit, he actually said that? I thought the boys in the back were ribbing me!"

Kelly: "No, he really said that. Did they tell you the part about you sitting in the stands, looking all skeptical?"

Austin: "AHAHAHAHAHAHA. Yeah... oh man that was too much."
It's False
Scrapple



Since: 20.6.02
From: I am the Tag Team Champions!

Since last post: 63 days
Last activity: 20 hours

#17 Posted on | Instant Rating: 4.33
The Hoff was excruciating to watch, but a necessary evil for the European tour. Now that he's out of the way, I'm perversely curious about the cast of MacGruber guest hosting. I realize throwing in a live MacGruber stretch would be beyond the realm of suspending disbelief (even for a wrestling show), but if they go there with Forte, Wiig, and ShowMiz, well...dammit, I'LL laugh.

Orton getting the PPV shot at Swagger makes those pinfall losses make a lot more sense. But what happens to Edge and Jericho now? No DQ match between them, I guess?

At least Sheamus has moved beyond giving beatdowns to jobbers. This gives Kofi a good reason to get written off for a while. Then he can come back whenever and have a feud ready to go. Good for him.

Good main event and good way to end the show. Cena showed that the STF can still be effective in a LMS match, especially if he makes Batista pass out. I'd bet on that being the finish at the PPV. Awesome stuff.


---

OoOoOoh~!
GameCrazy
Chipolata



Since: 13.1.10
From: Wyomissing, PA

Since last post: 2787 days
Last activity: 1560 days

#18 Posted on | Instant Rating: 7.60
Hoff was awesome. He's perfectly suited to this type of gig. It feeds his ego, and his excitement for being the focus of the evening reads as enthusiasm for the product. If that's what it takes, then let's get some more big egos on board here.

I'm not a fan of Cena because of how insanely invincible he's been made over the years, but the way he's been beaten down a few pegs over the past couple months by Batista has really worked for me. He's still top dog, but against Batista he's the hungry underdog again. I actually felt his rage and triumph with him at the end of last night's show, and getting genuine empathy from a heel-happy John Cena hater like me is a big accomplishment. Good job, WWE, Cena is no longer stale to me. For now.

The Orton/Batista match didn't work for me. Half the fun of Orton is his mannerisms and attitude, both of which don't fly as a face. A lot of people are comparing his face turn to Stone Cold, but I don't see it. Orton doesn't have the charisma or magnetism of Austin. I can't see this being any more than a short-lived experiment.

All of the divas looked horrendous in their one-pieces... except for Kelly Kelly. Wow. I have renewed interest in certain... aspects of her.

I hate to say it, given that I'm not a huge fan of the guest host thing, but... Hoff saved this show from being otherwise kinda "meh."
CRZ
Big Brother
Administrator



Since: 9.12.01
From: ミネアポリス

Since last post: 6 days
Last activity: 1 day


ICQ:
#19 Posted on | Instant Rating: 8.86
Originally posted by GameCrazy

---

All of the divas looked horrendous in their one-pieces... except for Kelly Kelly. Wow. I have renewed interest in certain... aspects of her.

---
Was it all that exposed tape that was, what, supposed to be holding things in place, maybe, but was instead causing me to pause the DVR and annoy my wife by pointing it out and making a giant deal out of it?


---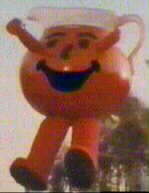 dwaters
Bierwurst



Since: 16.10.02
From: Connecticut

Since last post: 23 days
Last activity: 10 days

#20 Posted on | Instant Rating: 3.53
Originally posted by GameCrazy

---

Half the fun of Orton is his mannerisms and attitude, both of which don't fly as a face. A lot of people are comparing his face turn to Stone Cold, but I don't see it. Orton doesn't have the charisma or magnetism of Austin. I can't see this being any more than a short-lived experiment.



---


Yeah, I'm always wondering "So, why are we cheering for Orton again?". He is so bland it is unreal to me.
I HATE the banging on the mat Viper thing he does. Aren't vipers supposed to be quiet and sneak up on you?
Nothing like banging loudly on the mat a foot from your opponent's head to really catch them off guard.
This was my problem with turning up the band before Sweet Chin Music -- cool for the crowd, but not so cool for suspension of disbelief.

Sheamus just might turn "Fella" into the new "jabroni" or "chico".


Pages: 1 2 Next