geemoney
Scrapple



Since: 26.1.03
From: Naples, FL

Since last post: 19 days
Last activity: 2 hours

#1 Posted on | Instant Rating: 7.18
TONIGHT: NXT Rookie David Otunga is guest host tonight, by virtue of winning a Rookies Battle Royal last Tuesday evening. Also on hand will be new World Heavyweight Champion Jack Swagger. Everything else….is a mystery.

-WWE Open.

-Cold open to the arena, where Justin Roberts introduced the new World Heavyweight Champion, Jack Swagger. He came out looking serious, in a suit and tie. Once he got a mic, he simply said, "roll it." The techies obliged and showed footage of Edge taking out Chris Jericho on Smackdown, then Swagger seizing the opportunity to cash in his MITB contract. He wanted to make the State of The World Championship Address (again?), but first would digress with some opening remarks. He mentioned almost cashing in last week against John Cena, but then thought if he wanted to be recognized as truly great, he would need to beat someone better than Cena, that being Jericho. He said he would've beaten Cena faster than Jericho if he had chosen to do so last week. He said now, he's exclusively giving his skills to Smackdown, because no one on Raw has abilities that can compare to him. He repeated that remark, as if it were someone's cue. He was about to begin the State of the Championship address when John Cena's music interrupted and the WWE Champion came out.

Cena called Swagger the luckiest man in the World. He said part of being champion is the fans looking forward to what you're about to do. Cena tried to understand what Swagger is about to do. He acknowledged Swagger going to Smackdown, but disagreed that no one on Raw can match up with him. He said Swagger was not championship material, saying he earned his title, but Swagger didn't earn his. Cena called Swagger a weasel and asked him for a match tonight, one-on-one for Swagger's last night on Raw. Cena got in Swagger's face and told the All-American American that he was so confident he'd make him tap, he'd put the WWE Championship on the line. Swagger said it didn't work for him, but before he could explain further, Randy Orton interrupted. Orton came out and said Swagger would probably prefer to face the man who pinned him last week: himself. Before he could say any more, The Miz and Big Show came out.

Miz said the show isn't about any of them, but rather, about the Unified Tag Champions, ShoMiz. Miz got his catchphrase out, but then the NXT theme hit and guest host David Otunga came out. He had the Raw logo shaved into the side of his head. He introduced himself to the crowd as "Mr. NXT." Otunga said Swagger would face Orton tonight. He also said ShoMiz would defend their titles against Batista and John Cena. That was it from Otunga- back in the ring, Orton went to RKO Cena, but Cena shoved him off and into Swagger, who he RKO'd instead. They replayed it before going to commercial.

[Commercial Break]

(1) Kofi Kingston vs. Sheamus
Sheamus landed his extreme back-breaker on Kingston. He stomped a proverbial mudhole in Kingston in the corner. Kofi kicked out of a pin attempt, and Sheamus settled into an arm-bar. Kingston attempted to fight back, but Sheamus did some pulling of the hair. Kofi came back with a springboard cross-body as well as a few chops. High dropkick after blocking himself from being thrown out of the ring. In the corner, Kingston jumped atop Sheamus and started punching. Sheamus, from out of nowhere, landed an ugly wheel kick. So he did one more, than hit his Razor's Edge finisher.

Winner: Sheamus, at 2:58. A little more competitive than Kofi's last match against Sheamus.

Post-match, Sheamus got the lead pipe he used against Triple H last week. He slammed Kofi in the back of the head with it. Triple H was shown walking in the back as Sheamus acted scared in the ring. I guess saving Kofi wasn't high on his list of priorities, otherwise, he'd be hurrying a little faster.

[Commercial Break]

-Sheamus was still in the ring- he talked about it taking Shawn Michaels eight years before winning his first World Title, but it took him less than a year. He said the biggest moment of his career, a win at Wrestlemania, was taken away from him by Triple H. So last week, he took something away from Trips. Then he made fun of Michaels, calling him "pathetic," saying he left WWE so he wouldn't have to face him. Sheamus said The Game is a bit more stubborn than Michaels, saying Hunter doesn't have one great match left in him. He asked if Hunter would leave with his head held high, or if Sheamus would have to take him out in a wheelchair. He told Trips he's a smart man and to make a decision, or he'd make it for him. The Game's music hit and Hunter walked out in a t-shirt, jeans and black leather jacket. He took his time coming to the ring.

He took off his jacket, then got on the apron. Crowd chanted his name. He dropped off the apron and went under the ring. Ah, the sledgehammer. He went into the ring and nailed Sheamus a couple times in the gut with it. He followed the Celtic Warrior to the outside and took a big swing, but Sheamus moved and Trips hammered the announce table, drawing some sparks from the monitor. Trips got back in the ring, calling Sheamus a "silly Irishman" for bringing a pipe to a sledgehammer fight. Sheamus was a little rougher on the promo than in previous weeks, but he ended strong.

- Next, per David Otunga's request: A 10-Diva, Red Carpet Dressed To Impress Battle Royal. Winner gets a Divas Title shot next week.

[Commercial Break]

-Cole and Lawler hyped WWE.com. Then they talked about what happened in the last segment.

-Maryse joined the commentary team for the Battle Royal. If it's a red-carpet battle royal, does that mean only red-heads are allowed in?

(2) 10-Diva Red Carpet Battle Royal- Winner gets a shot at the Divas Championship next week
Kelly Kelly, Alicia Fox, Gail Kim, Eva Mendes, Jillian Hall, Katie Lea Burchill (with new theme song), Nikki and Brie Bella, and Eve Torres all came down the red carpet to the ring while Maryse critiqued (often harshly) their dresses. Rosa was immediately tossed by the Bellas. Fox kicked one of the Bellas out of the ring. The other one was out too, but I guess I missed it. Burchill and Kim fought on the apron and Kelly dropkicked them both out. Head-scissor take-down by Kelly, but Jillian got a hold over her and dumped her out. Down to Jillian, Alicia and Eve. Double-suplex on Eve. Maryse said she was proud she wasn't part of this. Fox missed a shoulder in the corner and Eve pushed her out. Jillian tried to do her hand-spring elbow, but Eve caught her. Alicia tried to pull Eve out, but didn't do a good job. Good enough for Jillian to think she won, I guess. Hall realized Eve was still on the apron and dove at her, but Eve side-stepped her and Jillian tumbled to the floor.

Winner: Eve, at 2:35. Pretty ugly match. Maryse said Eve is the girl you want to go have beers with, while she's the girl you fantasize about. I guess that's how the battle lines will be drawn here.

-They hyped Orton vs. Swagger for tonight, as well as Cena and Batista vs. Show and Miz for the Unified Tag Titles. Please don't tell me we're getting odd-couple tag champs again.

[Commercial Break]

-The announcers talked about David Otunga and NXT. They showed a video on the A-lister himself.

-Backstage, Otunga was with what I can only assume is his "posse." He said he was so Raw you might catch food poisoning standing next to him. He talked about his 427 green M&M's in his office, something he requested last week on NXT. Santino Marella walked in and shook Otunga's hand. Like Monk, Otunga got a splash of hand sanitizer after shaking Marella's hand. Santino asked where the A-Team was, since he's Vice President of his fan club. Otunga corrected him, saying he was the A-lister. Hornswoggle was shown at the table messing with Otunga's M&Ms. One of his men went leaping over the table, but Hornswoggle went under it and came out the other side. The rest of them chased him out of the office.

-Big Show and Miz were walking backstage. Their match against Cena and Batista is next.

[Commercial Break]

(3) Big Show & The Miz vs. John Cena & Batista– Unified Tag Team Championship Match
Miz and Cena started off the match. Cena got Miz up for the Attitude Adjustment early, but Miz reached the ropes and his partner made the tag. Show headbutted Cena down, as Batista looked on with a grin. Tag back to Miz, who socked Cena with rights. Cena dodged the corner clothesline, but Batista dropped down to ringside when Cena tried to make a tag. Batista then walked to the back. Cena punched Miz and ran up the ramp to get Batista. Cena clobbered Batista until Batista managed to kick him and head to the back. As Cena regained his bearings, the bell rang, signaling a count-out.

Winners: Show and Miz, via count-out, at 2:25. Just a match to continue Batista and Cena's feud.

David Otunga came out and said ShoMiz aren't getting off that easy. What's he got against the tag champs? He said later on, ShoMiz would face Cena and a different partner….him. Otunga and Cena traded looks as Cena seemed a bit bewildered.

[Commercial Break]

-They showed what happened moments ago, with Batista leaving his partner in the ring, then the subsequent attack from Cena.

-Ted DiBiase came out for a match and had the Million Dollar Belt with him. They showed DiBiase shoving his father away last week after his match with Christian. Teddy Jr. got the mic and talked about his dad getting inducted into the WWE Hall-of-Fame. He said that honor must've had some effect on his father, because he did something last week that he's never done before: He tried to act like a father. Not much of a response for this. He said one act of kindness doesn't make up for all the lost years (ballgames, graduations, etc.). He did thank his father for the trust fund and for the Million Dollar Title. He said it truly is good being the fortunate son.

(4) Ted DiBiase vs. Christian
The announcers talked about the history of the Million Dollar Title. Back-body drop by Christian. He then threw DiBiase out of the ring. Baseball slide dropkick by the former ECW Champion, then a springboard cross-body on the outside. Back in the ring, DiBiase landed a neck-breaker. Cover for two by DiBiase, who then transitioned into a rear chin-lock. Slingshot clothesline from DiBiase Jr. for a very near fall. Christian attempted to fight back from his knees, but it didn't get him very far. Christian made his comeback with clotheslines, then choked DiBiase on the middle rope. Cross-body got him a two-count. The two countered each other's finishers. Seated kick missed and Christian rolled him up for two. Tornado DDT was reversed and Christian went shoulder-first into the post. Dream Street, and it was over.

Winner: DiBiase, at 4:15. Fine match, but quiet crowd.

-Still to come: Swagger vs. Orton.

[Commercial Break]

-In three weeks, the WWE Draft will take place during a three-hour Raw. Mark it on your calendar: April 26th.

-They showed a video package on Shawn Michaels' farewell. It's no "Leave The Memories Alone," but it's damn close.

-The announcers talked about Triple H being able to give HBK a small goodbye last week, but not what he wanted to thanks to the attack by Sheamus. Then they replayed the two men getting together earlier tonight.

-Randy Orton was walking backstage. He faces Jack Swagger tonight next. They did show Orton RKO'ing Swagger at the show open.

[Commercial Break]

(5) Jack Swagger vs. Randy Orton
Swagger got the advantage, but missed a splash in the corner. Garvin Stomp by Orton followed it up. Powerslam by Swagger, then a clothesline that sent Orton over the top and out of the ring. They went to break about 1:45 into the match.


[Commercial Break]

Orton was making his comeback as the show returned. Uppercut by Randy, and Swagger fled to ringside. Orton surprised him out there with a clothesline. Swagger went into the ring first, and used that to his advantage, but running into Orton, who was on the apron, and knocking him back to ringside and into the barricade. Swagger threw Orton back into the ring. Belly-to-back suplex for two. Abdominal stretch by the World Champion. Orton countered Swagger, who ended up again outside the ring. Orton set up the DDT with Swagger's feet on the ropes, and he connected. Swagger managed to get his feet on the rope to break up a pin though. Scoop slam by Orton, then a back-breaker. He set up for the RKO, but Swagger countered and gave Orton a big boot. That got him a two-count. Vader Bomb connected for Swagger, which silenced the crowd, who I think were expecting him to miss. Gutwrench powerbomb, but Orton flipped out and RKO'd Swagger. Game, set, match.

Winner: Orton, at 10:50. Really good match, but I don't know about Swagger getting pinned two weeks in a row on Raw.

-The announcers talked on-camera about the Unified Tag Title Match from earlier tonight. Cena and Otunga team up to take on ShoMiz next.

[Commercial Break]

-Next week's guest host, in London England: David Hasselhoff. That could be interesting.

(6) Big Show & The Miz vs. David Otunga & John Cena– Unified Tag Team Championship Match
I guess the winner of NXT also finally gets their own theme music. He should have to come out to R-Truth's theme. Cena started, but made a quick tag to Otunga. Hard shoulder-tackle by the rookie on The Miz, and another one. He hit three altogether but only got a one-count. Tag back in to Cena who landed a face-buster for one. Miz distracted the ref so Show could headbutt Cena. Show tagged in and Cena attempted a shoulderblock, to no avail. Show stepped on Cena in the heel corner. Double-teaming by the heels, and this time, Miz's patented corner clothesline connected. Rear chin-lock by Miz. Cena almost powered out, but Miz kneed him in the back. Both men were down after a double-clothesline. As Cena went to make the tag, Otunga, like Batista before him, jumped off the apron. He laughed as the crowd booed. Big Show landed a right hand on Cena and made the pin.

Winners: Show and Miz, at 5:57.

Batista came out to pick up the scraps. Batista Bomb on Cena. Batista requested a spotlight. Otunga was on the ramp and told the crowd that Batista has an announcement to make. He said he was invoking his rematch clause for the WWE Championship at Extreme Rules. Batista said Cena won't be making anyone tap out, because the only way to win is to be the last man standing. They showed a replay of the finish of the match, as well as of the Batista Bomb. Batista flexed on the second rope as the show ended.

Promote this thread!
Shadowhendrix
Linguica



Since: 27.6.08

Since last post: 1748 days
Last activity: 1666 days

#2 Posted on | Instant Rating: 3.89
I posted this on another site I frequent, might as well post it here:

When Batista was traded to Smackdown last year, he wrestled and beat Orton on his "last" Raw episode. Was Orton the champion at this time?

Other than that scenario, it seems like everytime WWE presents a situation where a RAW wrestler wins Smackdown's title, the new champion will lose his last Raw match clean within 7 days of becoming champion. I don't understand that booking in the slightest.

Examples off the Top of My head:
-Angle jobbing to HBK
-Edge jobbing to HBK(?)
-Swagger jobbing to Orton

Batista is the exception to this (if Orton was Champion at that time), except that Batista still BEAT the Raw champion on his last night on RAW.

I just don't get why they would do short matches like this with literally ZERO build and job out the NEW Champion.
Big Bad
Scrapple



Since: 4.1.02
From: Dorchester, Ontario

Since last post: 96 days
Last activity: 96 days

#3 Posted on | Instant Rating: 5.68
If I had to guess, it sets up an angle for when Orton is drafted to Smackdown in a few weeks --- that show needs a new top face with Undertaker out and Rey possibly out for a while, and Edge isn't quite cutting it. (Hey, Rated RKO reunion!) Swagger will be busy with Jericho and/or Edge for the next few weeks, so this loss on Raw will be quickly overlooked. But yeah, the new champ really should get a big win soon to make him look like less of a joke.
CruelAngel777
Sujuk



Since: 7.4.02

Since last post: 960 days
Last activity: 943 days

#4 Posted on | Instant Rating: 3.23
Nope. If you remember the last time Edge left Raw it was at the end of Rated RKO's run. He beat Orton in a singles match, then he challenged and beat Kennedy for his MITB briefcase. Which he cashed in that same week on Undertaker as he switched brands.

But, you said they have to be champion first right.....yes you did.
GameCrazy
Chipolata



Since: 13.1.10
From: Wyomissing, PA

Since last post: 3093 days
Last activity: 1866 days

#5 Posted on | Instant Rating: 7.60
Didn't see the ending of that second tag match coming, and I thought it was a pretty awesome way to get Otunga some heat. Otherwise, I was unimpressed with him again. I still don't see that "charisma" he and the WWE keep talking about. He's got some great lines, so kudos to either he or the writers for the effort, but it's all in the delivery. Of which, I feel, he has barely any knack for.

Speaking of not having a knack for promos... Was Swagger awkward in that opening promo or what?! It really did sound like he was being prompted his lines. His reactions to any crowd heat he was getting were tepid at best. He just looked scared to death, and not at all confident enough to be representing a brand. Let alone the fact that they jobbed him again... I was excited when I heard he'd won the belt if for no other reason than it giving him a chance to redeem himself, but thus far I'd say this experiment doesn't last past Extreme Rules. He makes Sheamus look like Ric Flair.

I loved the DiBiase/Christian match, and was disappointed that the crowd wasn't into it. I really like Ted, and I wish that the fans hated him as much as I like him. I want things to work out for him because I think he has a ton of potential both as a character and as a wrestler. I think the Orton vs. Legacy thing hurt him more than helped him. Both guys came out of it looking like chumps. And I marked out like crazy for the Million Dollar belt, I just love that thing.

Yet ANOTHER useless one-off Diva feud on the horizon... I pine for the days of Mickie/Trish. Where did Maryse's accent go?

I can't wait for the draft to shake things up, because this show is STALE. Even the guest host thing is down to a routine now, and lost any kind of freshness that it brought to the show for the first month or so. I hope that post-draft, Raw gets Punk (or Jericho back), because they're sorely missing a dominant heel in the ME scene who can cut a promo. Batista & Sheamus are limited, and Miz isn't quite ready for that role yet.
Amos Cochran
Lap cheong



Since: 28.8.09

Since last post: 1545 days
Last activity: 1545 days

#6 Posted on | Instant Rating: 6.41
Jericho is moving back to Raw, I think. Punk stays put - they'd have to move the entire SES and I don't think that's happening. Maybe Orton to SmackDown, though - that could work.
John Orquiola
Scrapple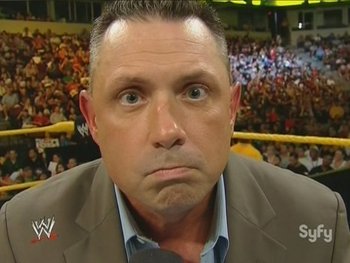 Since: 28.2.02
From: Boston

Since last post: 1730 days
Last activity: 1730 days

#7 Posted on | Instant Rating: 5.51
The last few weeks, my enjoyment of RAW has become dependent on what kind of a night Batista is having. Happy, dominant Batista = good RAW for me. Last night was a great RAW for me. Batista had an awesome night again. Boy, did he work hard! Tough night at work for the Animal. The smiles on his face while Cena was getting beaten up and again when he walked away from the ring were great. Every RAW could end with Batista's spotlight shining on him as he stands over a prone Cena and you'll never hear a complaint from me.


Originally posted by GameCrazy

---

I was unimpressed with him again. I still don't see that "charisma" he and the WWE keep talking about.

---


People with charisma normally don't have to keep telling you how much charisma they have. Otunga has the It Factor, all right. Oh wait, I forgot the S-H in front of It.


Originally posted by GameCrazy

---

Speaking of not having a knack for promos... Was Swagger awkward in that opening promo or what?!

---


I actually like the sudden transformation of Jack Swagger into Serious, Dignified World Champion. The big gold belt went right to his head. The thing I'm crazy about is that leather notebook he carries around with him now that contains his prepared statements. Like on Smackdown during the State of the Championship Address when he read right from the leather notebook without looking up. I love stupid little things like that. The leather notebook is over with me. I'd like to hear Swagger actually complete a State of the Championship Address some time, if jerks would stop interrupting him.


Originally posted by GameCrazy

---

Where did Maryse's accent go?

---


It's where it always was. Be sexy.

(edited by John Orquiola on 6.4.10 0753)

---

@BackoftheHead
www.backofthehead.com
Kevintripod
Banger



Since: 11.5.03
From: Mount Pleasant, Pa.

Since last post: 14 min.
Last activity: 14 min.

#8 Posted on | Instant Rating: 4.79
Originally posted by GameCrazy

---

Speaking of not having a knack for promos... Was Swagger awkward in that opening promo or what?!

---


Like John Orquiola said, it's the writers changing Swagger's personality to be more serious now that he has the belt.

I'm not a fan of the change, but whatever.

So they gonna change his name to Jack Robot now?


---
StingArmy
Andouille



Since: 3.5.03
From: Georgia bred, you can tell by my Hawk jersey

Since last post: 1127 days
Last activity: 231 days

#9 Posted on | Instant Rating: 5.60
Originally posted by Kevintripod

---

Like John Orquiola said, it's the writers changing Swagger's personality to be more serious now that he has the belt.

---

It's kind of humorous to me. Why is it that so many heels decide that once they win DA BELT~! they have to start dressing/acting corporate? One night he's wearing singlets and wrestling boots and he's jumping around to RATM and the next night he's wearing a suit and walking around with his nose held high. It seems a little forced but I suppose we can give him some time to get used to the character change.

- StingArmy
Broncolanche
Sujuk



Since: 2.6.03
From: Littleton, CO

Since last post: 2777 days
Last activity: 2029 days

#10 Posted on | Instant Rating: 4.89
Hey guys, David Otunga is engaged to Academy Award winner Jennifer Hudson! I guess it's time to start giving a shit about him.
CRZ
Big Brother
Administrator



Since: 9.12.01
From: ミネアポリス

Since last post: 13 days
Last activity: 2 days


ICQ:
#11 Posted on | Instant Rating: 8.86
Originally posted by Broncolanche

---

Hey guys, David Otunga is engaged to Academy Award winner Jennifer Hudson! I guess it's time to start giving a shit about him.

---
If only there were a video package I could view which could explain to me how he is an A lister, knows President Obama and would like me to Google him!


---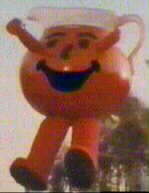 Oliver
Scrapple



Since: 20.6.02

Since last post: 1484 days
Last activity: 1478 days

#12 Posted on | Instant Rating: 3.07
I like DiBiase vs. Christian - they have a good chemistry in the ring. The entire "Fortunate Son" line...does that imply an impending debut for his brother?

This weeks' episode should have been renamed "Raw is Meh" because I didn't really get anything out of it outside of the above mentioned match.

I do, however, think all the NXT rookies should make appearances as guest hosts. I don't watch NXT (we don't get SyFy here in Canada, and it's on at, what...5am? I dunno. I've received word that THE SCORE here in Canada is considering putting it on their broadcast schedule, but it seeking input from viewers or something. Regardless, it'd be nice to see these talents. Otunga was decent, but I'd love to see Daniel Bryan guest host.


---

Tensou Sentai Goseiger!
It's False
Scrapple



Since: 20.6.02
From: I am the Tag Team Champions!

Since last post: 369 days
Last activity: 163 days

#13 Posted on | Instant Rating: 4.29
Considering that last Friday was all about the NXT rookies uniting to face a common foe, I'm surprised we didn't get NXT cameos up the yin yang. As it was, Otunga was serviceable as a guest host, but nothing I'd go out of my way to see. I still don't care that he's Mr. Jennifer Hudson. Maybe I'll start caring when he can execute a spinebuster without nearly killing someone.

Between that match with Sheamus a few months ago, his last ECW match, his near-miss against Swagger in MitB, and this match with DiBiase, I'm getting concerned that Christian's merely being used as enhancement talent. That's a shame, if that's really the case. Why not just slap him together with someone for a tag team run if he's not meant to go anywhere?

But Christian's stock hasn't dropped nearly as much as Kofi's. From nearly being left off Wrestlemania entirely to getting squashed with no hope of a meaningful feud in the near-future. I guess it doesn't pay to piss off Randy Orton, does it?

I didn't love the setup for the Extreme Rules main event, but the end result was worth it. And next to Bimbos Open Boxes as the TNA main event, Raw's main event was practically Shakespeare in comparison.


---

OoOoOoh~!
graves9
Sujuk



Since: 19.2.10
From: Brooklyn NY

Since last post: 275 days
Last activity: 2 days

#14 Posted on | Instant Rating: 3.87
I wish they would turn Christian Heel. I understand that he won't be getting much of a push either way but he is far more entertaining as a heel than a face imo.
BigDaddyLoco
Scrapple



Since: 2.1.02

Since last post: 128 days
Last activity: 127 days

#15 Posted on | Instant Rating: 3.39
That was the best Orton match I've seen in awhile, and it was nice to see him sell everything that Swagger was hitting him with.

I guess the question is, is it better to have Swagger look good against Orton and lose, or have Orton beat the shit out of him only to have Swagger win on a fluke pin? I'll go with the route they took for now since we've traveled the other way numerous times already.


The Game
Boudin rouge



Since: 5.5.09

Since last post: 1994 days
Last activity: 1994 days

#16 Posted on | Instant Rating: 1.98
Somewhat of a slow Raw with hardly any match time but the match between Swagger and Orton was a solid match and Swagger looks like he could be a legitimate champion.....except for losing to Orton 2 weeks in a row.

I did like the beginning of the show where it has Swagger followed by Cena. Then Orton comes out and tries to RKO Cena soon after getting in the ring only to be pushed/countered by Cena and RKO's Swagger instead in seemingly one fluid motion.

The Ted DiBiase and Christian match was good for a short match and added a little more credibility to T.D. by pinning Christian this week.

Can I just point out the obvious by saying how atrocious the divas are? Maryse mic skills sound like something out of a 16 year old while the wrestling skills in the battle royal were, well......there were no skills as usual.

Where is Kofi now? He had a better match than I expected out of him against Sheamus as it wasn't a total squash but still the push Kofi was getting awhile ago is not much more than a memory right now.

I don't think anyone was surprised that Cena and Batista was short-lived when Batista walked out on him a couple minutes into the Unified Tag Title match; heck, I was guessing in my mind that Otunga was going to do his Farooq-type spinebuster to Cena and lay him to the tag champs but walked out instead.

The lottery is coming up in a few weeks which is perhaps my favorite Raw to watch during the year.
dwaters
Bierwurst



Since: 16.10.02
From: Connecticut

Since last post: 6 days
Last activity: 6 days

#17 Posted on | Instant Rating: 3.43
Not too often you see John Cena pinned on Raw once, let alone twice in the same show.
redsoxnation
Scrapple



Since: 24.7.02

Since last post: 2093 days
Last activity: 2093 days

#18 Posted on | Instant Rating: 4.87
Considering he had a sympathetic GM, wouldn't it have made sense for Batista to throw Cena's words from the week before back at him and cashed in his rematch clause on that evening while Cena was knocked out? GM sends ref down, bell rings, cover, Batista wins the title and has the heelish explanation that he was doing what Cena told him to do the week before.
dMr
Andouille



Since: 2.11.02
From: Edinburgh, Scotland

Since last post: 1022 days
Last activity: 409 days

#19 Posted on | Instant Rating: 6.30
Originally posted by dwaters

---

Not too often you see John Cena pinned on Raw once, let alone twice in the same show.

---
He was pinned one time. First loss was a count-out.

There is a world of difference between having a "look" and having charisma. David Otunga has the former, not the latter. He's mastered the shoulder-block though, so kudos to him for that I guess.

Props also to Sheamus for actually running for the hills, instead of doing the awkward half-jog-half-look-over-the-shoulder slow get away thing we usually get in those situations. If Triple H had shown similar haste in getting *to* the ring he could've saved Kofi from a pipe shot or two.

Finally, Batista is awesomely awesome in his awesomeness.
dwaters
Bierwurst



Since: 16.10.02
From: Connecticut

Since last post: 6 days
Last activity: 6 days

#20 Posted on | Instant Rating: 3.44
Originally posted by dMr

---

Originally posted by dwaters

---

Not too often you see John Cena pinned on Raw once, let alone twice in the same show.

---

He was pinned one time. First loss was a count-out.



---



Right. Of course.

Batista's "not tonight" from last week still kinda bugs me, as his character seems to be more of an A-Hole than a coward.

They really need to stop with the whole "They're enemies and hate each other, so we're putting them together in a tag match" thing.
Maybe it's new and fresh to the young kiddos, but it is just played and tired when it happens so often. Save it up for limited occasions and make it seem special.
Pages: 1 2 Next