geemoney
Scrapple



Since: 26.1.03
From: Naples, FL

Since last post: 13 days
Last activity: 3 hours

#1 Posted on | Instant Rating: 7.72
TONIGHT: In case you were wondering, no, these three-hour Raw recaps are really no fun to type up. But I'm DEDICATED! Tonight, it's the Slammy Awards, hosted by Dennis Miller. Hey, why not? He has hosted the Emmys, which are about as legitimate as these given out tonight. Will they have him dumb-down his material for the kiddies? I'm not going to type up all the nominees for the Slammys….you can go to WWE.com for that. Then again, by the time you see this, it'll be over anyway! Controversy has erupted (mostly on the Internet) with Sheamus becoming the new WWE Champion at TLC last night. We also have new tag champions. I can't wait for DX's 20-minute segment to talk about it. Apparently, C.M. Punk faces John Cena and Undertaker takes on Randy Orton, with the winners fighting to see who will get the Slammy for Superstar of the Year. That's an odd way of doing things.


-WWE Open.

-Voice-over man described how we will relive 2009 through the Slammys tonight.

-Raw Open.

-Michael Cole, Jerry Lawler and Matt Striker opened the show, talking about the four-man tournament that will crown the Superstar of the Year.

-Justin Roberts introduced tonight's guest host, Dennis Miller. Miller came out to the stage where they had the nice Slammy Set. Miller joked about how he could've used a heads-up for the pyros. He noted the parents and children in attendance tonight. And his first joke went over the head of the fans, which he fully acknowledged and promised to go back to the script. He said the men working on the set spent all day shining up the codpieces of the Slammys. He was reading off a script and compared wrestling to politics. He discussed global warming and some other things that made the announcers fake laugh. He plugged his USA Cares charity, providing help to the troops overseas. Finally, he brought out R-Truth and Jillian Hall to give away the first Slammy. Truth said they'd be presenting for Tag Team of the Year. Jillian wanted to do a song by the group "Tag Team," but afterward, Truth described it as "Whoop, there it ain't." He even joked he'd change the lyrics to his own song, from "what's up" to "shut up." We got the videos on the nominees (DX, The Hart Dynasty, Legacy, Jericho & Big Show), then the award went to Jericho and Big Show. Ah, one last time for that theme perhaps? I'm sure they wanted to get Jericho on Raw one last time too.

Jericho asked the fans if they were expecting someone else. They chanted "DX, DX." Jericho described it as axiomatic that they won't the awards this year. Jericho thanked the long-forgotten Edge for being cowardly enough to get hurt, opening the door for Big Show. And he thanked himself for choosing Big Show. Show said he and Jericho would retain….retain? Jericho: regain. Show: you're the smart one. Show then said they'd regain the title in the future. Nice bit of improve there. Jericho said they want to get the titles back and prove that they're the best tag team of all-time. Show seemed taken aback by the pronouncement that they'd fight tonight.

-Cole, Striker and Lawler talked on camera about DX facing Jericho and Show in a re-match. I guess it's on then. Cole also talked about Sheamus winning in an upset. Lawler looks even more absurd with his t-shirt and two guys next to him dressed up. They showed stills of how Sheamus won the title. Good heat for the image of Sheamus holding a title over his head. Striker said ECW's Tiffany and Smackdown's Teddy Long would present Superstar of the Year, and Striker called Sheamus a favorite for the award. Uh, isn't that what the tournament is for later tonight?

[Commercial Break]

-They talked about how all the Divas are eligible for Diva of the Year and how you can vote on WWE.com.

-The Ruthless Roundtable from ECW was in the ring, and we saw what happened on ECW last week and the troubles the three have had lately. William Regal, the de-facto leader, promised that things are better than ever among them. In fact, he challenged Christian to find two partners of his choosing to face them tonight. Christian came out with a microphone and a limp. Regal told him enough with the wounded soldier routine. It looked like Christian had a cut above and below his eye. Christian talked about the brutality of last night's ladder match then talked about his partners who have had their differences in the past, but will come together tonight to take out the Roundtable. It's Kane and The Great Khali. Interesting.

(1) William Regal & Ezekiel Jackson & Vladimir Kozlov vs. Christian & Kane & The Great Khali
Kozlov and Khali started things, which could create a black hole of suck. Kozlov got shrugged off and tried some headbutts to the chest, but Khali booted him down. Vlad tagged Zeke in, but got clubbed with a back elbow. Christian tagged in and landed a cross-body. After being distracted by Regal, he walked into a back-breaker from the 2009 version of Ahmed Johnson, sans the charisma. Striker corrected himself by saying Sheamus is up for Breakthrough Superstar of the Year. European uppercut off the middle rope to Regal. Kane tagged in and went to work on the Brit. Kozlov made the blind tag of Jackson after Jackson got the best of Kane. He ran into a boot from Kane, then Khali came in for the chop and the pin.

Winners: Kane, Khali and Christian, at 2:30. Good that they got this one over with in the first hour.

-Miller was back on the stage and made a joke about being more out of place than Michael Moore in a speedo at the Twilight premiere. He introduced Tiffany and Long for the Breakout start of the year. Tiffany talked about the New Superstar Initiative on ECW and Long said all four nominees took 2009 by storm. Nominees: Drew McIntyre, Sheamus, Yoshi Tatsu and Abraham Washington. That last one has to be a rib. The winner: Sheamus. Sheamus seemed happy as he stared at the award in his hand. He asked if the fans would take him seriously now. Then he asked Cena the same question? He sounds a bit hoarse. Sheamus talked about the WWE Hall-of-Famers who have never been a WWE Champion. "You suck" chants for the Irishman. He told Cena he'd never get the title back. Crowd seemed to be into Sheamus as a heel.

[Commercial Break]

-Cole, Lawler and Striker talked about the Superstar of the Year nominees. We got a video package on each one. They plugged the four-man tournament as well, with Taker vs. Orton being the first match up, followed by C.M. Punk vs. John Cena.

(2) Cody Rhodes vs. Kofi Kingston
Kingston had his left arm wrapped from the elbow-to-shoulder. Cody tried to go for Kofi's shoulder, but Kingston got away. Kofi's shoulder tackle caused him to pause, allowing Rhodes to briefly get the upper-hand. But it was ever-so-briefly. Boom drop hit like a minute in. Immediately afterward, Ted DiBiase came in and attacked Kingston. Evan Bourne made the save and ran Legacy off.

Winner: Kingston, via DQ, at 1:02.

Miller was on the stage and joked that he got a Slammy for the best announcement made after a match had ended in a DQ, only to be restarted (or something like that), as he restarted this match as a tag match. OK, that was kinda funny.

(3) Cody Rhodes & Ted DiBiase vs. Kofi Kingston & Evan Bourne
The two hit planchas onto Legacy on the outside as they went to break.

[Commercial Break]

DiBiase had Kingston down, working on the arm. Kingston tried to use his knees to get out of it, but Rhodes was able to tag in. Back to DiBiase, who kicked Kofi right in the injured arm. Kingston made the hot tag and Bourne landed a hurricanrana and took out DiBiase on the apron. Double-knees by Bourne for two, as DiBiase broke it up. Kingston and DiBiase were sent to ringside. Rhodes was able to wrap Bourne up in the Cross Rhodes, and hit a gnarly version of it on Bourne for the win.

Winners: Legacy, at 7:16. Didn't see much of it thanks to the commercials, but what did air was fine. Hopefully, Kingston and Orton's feud will not be forgotten.

-Still to come, it's a Unified Tag Team Championship rematch when DX puts their newly-won belts on the line against Jericho & Big Show.

[Commercial Break]

-Miller apologized for his show-open, saying he didn't know you could just yell "suck it" and get over. Vickie and Santino were the ones to present the next award. They should be introducing the best couple award, which apparently they've scrapped this year. Santino mugging for the camera while Vickie tried to talk over the boos was pretty funny. Marella looks like he's dressed straight out of the 80's with his open shirt and fu-manchu. Santino joked about how Vickie was "slightly overweight." Shocker of the Year nominees: Orton DDT's, then kisses Stephanie McMahon; Batista attacks Rey Mysterio; C.M. Punk retires Jeff Hardy; and Sheamus throws Cuban through a table. Winner: C.M. Punk defeats Jeff Hardy. Sweet. Striker referred to Punk as "SMackdown's Surgeon General." They cut to commercial just as Punk was handed his Slammy. Damn, I wish I was that live crowd- they get to hear more Punk promo then we will.

[Commercial Break]

Punk was in the ring for his acceptance promo. He said he had a list of people he wanted to thank, but he assumed the Corpus Christi fans wouldn't be respectful enough. The first person he wanted to thank was himself because without him, the great year that he had wouldn't have been possible. Yeah, losing to R-Truth in a dark match is something to brag about. But the rest of his year was OK. Punk really looks haggard, but that fits for his gimmick. He continued to tell the fans how bad they are. He considered ridding the WWE of Jeff Hardy his crowning achievement. Punk said tonight, he will take his rightful place as Straight-Edge Superstar of the Year. I guess this match is first, rather than Taker vs. Orton.

(4) C.M. Punk vs. John Cena- Superstar of the Year Tournament First-Round Match
These two had a good match a few months ago on Raw, so we'll see if they can follow it up. Punk with the blue and orange motif tonight. Flying leg kick by Punk for a quick pin attempt. Jumping knee in the corner, then a bulldog by Punk. Cena kicked out of a pin. Punk got Cena up for the GTS, but Cena countered, on his way down, but grabbing Punk's leg and putting him in the STF. Punk got to the ropes, but was then pulled to the middle of the ring and tapped.

Winner: Cena, at 1:40. I get wanting to have Cena come back with vengeance, but this is absolutely ridiculous. It also makes the company look bad too for having one of its top four superstars of the year lose so quickly.

Cena got the mic after the match and congratulated Sheamus. He apologized for anyone he may have let down last night and said sometimes you can be so prepared, but still fail. He said every time you fail, it's painful, sad and disappointing. He said character is shown in defeat, not victory. He told fans to never give up and to overcome, like he will do. Cena said some people may have lost faith in him last night and he respects their decisions. But he's addressing those who still believe, those who still stand in his corner. Cena said he wouldn't give up on those fans. He said the WWE Universe is all he has. He promised that what happened last night will never happen again and his road to Wrestlemania starts now. He looked into the camera and gave WWE.com a headline: He won't lose a match until he becomes WWE Champion again. Hey, that lasted about four times as long as his match against Punk. I bet they remember this better than Swagger's vow to never lose for the rest of the year.

-The bracket was shown for the Superstar of the Year tourney.

-They showed the video from the opening again and plugged that Dennis Miller is hosting. Also, Cena will fight again, taking on the winner of Orton vs. Undertaker.

-Match of the Year Slammy is next.

[Commercial Break]

-Another plug to vote for Diva of the Year on WWE.com. I bet it's Mickie James. She wins everything.

-Miller said that during the break, they show video of the wrestlers and the troops and asked the crowd to give a hand to those who entertain the troops. Miller, probably inadvertently, gave Triple H a new nickname when introducing him: "The Show" Triple H. He's the only one presenting match of the year. I guess the stage can handle only his ego. He thanked Dennis Milburn for that introduction. Well, I think it's pretty obvious Shawn Michaels is getting the award with Undertaker here, as if it wasn't already a foregone conclusion. The nominees: Shawn Michaels vs. Undertaker at WM; John Cena vs. Randy Orton at Breaking Point; Jeff Hardy vs. Edge at Extreme Rules; and Team Raw vs. Team Smackdown from Bragging Rights. The winner: Michaels vs. Taker.

Michaels came out to accept and Triple H plugged the WM XXV DVD and said everyone should see that match. The Show said he had to follow it and he didn't have a chance. Michaels said he got it last year for his match with "the great" Ric Flair. Shawn said he was proud of what he and Taker accomplished that night. He thanked the fans and looked like he was going to leave, but stuck around for an "HBK, HBK" chant. He then started to cut a promo on Taker, saying he can beat him. He told Taker both of them know it, then threw out a challenge: He asked for another match with him at 'Mania. Wow, that's unexpected.

-Up next: Undertaker vs. Randy Orton.

[Commercial Break]

(5) The Undertaker vs. Randy Orton- Superstar of the Year Tournament First-Round Match
Taker tried Old School within the first minute, but Orton pulled him off the top. "The Voices Say Marry Me" sign in the crowd. Yikes. The two traded haymakers, then Taker splashed Orton in the corner. Snake Eyes and big boot followed. Orton clotheslined Taker over the top, but the big man landed on his feet. Legdrop with Orton draped over the apron. Legacy came to ringside to cause a distraction. Taker followed them up the ramp. He turned his attention back to Orton. Randy surprised him with an RKO. Orton snuck in the ring at nine to win.

Winner: Orton, at 3:18. Another absurdly quick match.

Legacy went after Taker after the match, but Taker fought them off, then chokeslammed Orton.

-They showed the brackets again, with the finals showing Taker vs. Cena. That match is still to come tonight.

[Commercial Break]

-Miller joked about the length of the show and said Mr. McMahon is presenting guest host of the year award. He said earlier tonight, McMahon gave him some tips on some jokes. Yes, Mr. McMahon gave Dennis Miller some comedy tips. McMahon came out and said some time ago, he got the idea for the guest host of the week concept. You mean "saddled with it by Donald Trump?" He even said some guest hosts were better than others, shooting a look at Miller. Then he asked the crowd if they passed away before the show started and called them a terrible audience. Yeah, he's a heel, but that was just weird. Nominees are Bob Barker, Seth Green, Shaquille O'Neal, and Ozzy & Sharon Osbourne. Bob Barker won, and they had a video of him with his Slammy. He thanked the fans and WWE, as well as the fans for buying some of his books. He said he had a wonderful experience with Vince and the staff and wished everyone Merry Christmas. Vince then brought Miller in and said if Miller would name a guest host, who would he name? Al Franken? Sarah Palin? Howard Finkel? Miller said he would leave the political spectrum and posit Bret "The Hitman" Hart. Vince didn't seem to think Bret would be interested, so Miller asked the fans. They seemed to like the idea. Vince stomped off as the fans booed. Miller plugged McMahon's comedy act appearing at the Chuckle House coming up, then told the fans to stay tuned for more of the Slammys.

[Commercial Break]


Miller was backstage talking on the phone to someone looking at a Slammy. "The Dennis Miller Show" was in the background. Jericho thanked Miller for showing him some respect and allowing the tag title rematch to go through tonight. "I don't want to go off on a rant here" Miller started, and ended up insulting Jericho, I think. He told Jericho he was an energy black-hole when he sits and home and watches Raw every week. Miller said he's keeping the match tonight so DX can finally take out Jericho. Jericho vowed to prove Miller wrong. It's a battle over the guys who use the big words!

(6) DeGeneration X vs. Chris Jericho & Big Show- Unified Tag Team Championship Match
Lawler and Cole mentioned that yes, DX will be going to court with Hornswoggle soon. Damn, I was hoping they'd just forget it. I gotta say, I've enjoyed Striker and Lawler's repartee. DX school-boyed ref Aaron Mahoney, who got up and called for the DQ. Triple H pushed him over the kneeling Michaels, for the official play-by-play.

Winners: DX, at :29. Of course, they need to address why every other champion wouldn't do this to defend their gold.

Michaels feigned anger at Triple H for costing them the match. Triple H said he screwed up, and he's sorry. The Game also said he cost them the winner's prize money. Triple H reminded Jericho it was his one rematch and Michaels said Jericho isn't even allowed to be in a Raw ring. Jericho had his leg and arm bandaged. Triple H said, "if only there were a group of superstars who hate you as much as us, that could join with DX for one night to eliminate Jericho." Wearing DX gear, R-Truth, The Hurricane, Cryme Tyme, Finlay, Shelton Benjamin, Christian, and Primo came out. Finlay looked weird. Jericho yelled at the DX army, then turned around into a Michaels superkick. Christian did a hilariously overdone crotch chop. The mob advised Jericho that it was time to go. Jericho yelled at them as he was backed up the ramp. "I wanna stay!" he yelled. "He is outta here!" yelled Michaels, in tribute to Miller.

Jericho was livid backstage as Christian and the others kept pushing him, eventually, out of the building. What about his stuff? Remember folks: The Mob is always right.

-John Cena faces Randy Orton in the Superstar of the Year tournament finale.

[Commercial Break]

-Lawler thanked "Switchfoot" for "Bullet Soul," the official theme song of TLC: Tables, Ladders and Chairs.

-They showed an image of Sheamus holding the WWE Title on WWE.com

-Carlito came out to present the next Slammy, alongside Eve Torres and Chris Masters. Masters unbuttoned his shirt and took it off, standing shirtless. Ah, the reunion of the famed Carlito and Masters tag team. Carlito talked while Masters flexed his pecs. It was to the beat of Carlito speaking. He finally told Masters to stop and said he can do that too. Then he asked if Eve could do that too. She said he'd never find out. Nominees for Extreme Moment of the Year: Kofi Kingston's Boom Drop on Orton at MSG; Big Show throws Cena through a light at Backlash; Jeff Hardy's dive onto C.M. Punk at Summerslam; Triple H invading Orton's home. Slammy went to Jeff Hardy. Matt Hardy accepted the award on his behalf. Matt said Jeff is very proud and thanked everyone. Carlito interrupted and asked why he was accepting the award, since he didn't win. Matt told him this wasn't his moment and to back off. He said Jeff was watching at home….Carlito then knocked Matt in the noggin, sending him to the floor. Carlito accepted the award, thanking his fans, the Academy, Team Jacob (Twilight reference there, I believe) and Puerto Rico. Masters locked in the Masterlock, Matt nailed Carlito and got then got the award back. Striker compared this to the Source Awards.

[Commercial Break]

-Cole, Lawler and Striker talked about the Superstar of the Year battle and Lawler wondered what Miller would have to say about his Raw experience on his radio show. Striker said that in a scant few days, "The Marine 2" opens, starring Ted DiBiase. We got to see the trailer of it.

(7) The Miz & Zack Ryder & Drew McIntyre vs. John Morrison & Yoshi Tatsu & Mark Henry
When the two heels were talking in the ring, I imagined Ryder saying, "yeah, well, if ECW had a secondary title, I'd probably have it." Henry headbutted Miz down then lifted him over his head and dropped him. Morrison with a standing shooting star press on Miz for a one-count. Morrison brawled with McIntyre when the Scot tagged in. He managed to avoid the running knee and Ryder tagged in, begging for Tatsu. Morrison obliged and the two had a standoff. Tatsu kicked Ryder in the head as he did the "woo woo woo" stuff and got the pin.

Winners: Tatsu, Henry and Morrison, at 2:10. What can you really say about matches this short? Other than how much I hate them? Which I'm sure I've already made clear.

-The face Divas were walking backstage….it's a seven-on-seven Divas match, followed by the Diva of the Year announcement. I'll say the match lasts 1:30.

[Commercial Break]

(8) Mickie James & Melina & Gail Kim & Maria & Kelly Kelly & Brie Bella & Nikki Bella vs. Beth Phoenix & Michelle McCool & Natalya & Layla & Maryse & Alicia Fox & Rosa Mendes
The ladies were all wearing gowns, and Striker said who they were wearing, ending with James, saying she was wearing "TJ Max." He said he has four sisters, so he knows. McCool had to help Layla get into the ring. The ladies all faced off as the ref tried to get between them. Rosa kicked Mickie in the stomach to start the match. She pounded Mickie's head into the mat, then slapped her. Mickie fought back and got a boot up in the corner. Hurricanrana by Mickie. Jumping DDT, and a relatively good one. Pin.

Winners: The Babyfaces, at 1:16. I was close!

-Goldust and MVP came out to present the Diva of the Year award. That's an odd couple. Couldn't they have brought Booker back for this? Goldust asked if he could take the Slammy for himself. He said MVP is on the stage….and PMS is in the ring. Goldust said maybe he should show himself out, and he walked to the back. Again, that was kind of odd. And he didn't stutter. In an upset: Maria wins Diva of the Year. Not much of a pop for that. Maria thanked the fans for all the support they've given her….but Batista and his pink shirt interrupted and said he should get the Screwjob of the Year award after what happened last night. Security came to take Dave off the stage. He had his collar popped too. Isn't that Ryder's gimmick? Batista sounded a bit drunk there too.

[Commercial Break- After last week's disastrous ratings, they're really plugging ECW during the breaks. And also lining up some name talent, with Kane on the show tomorrow. I hope he's on Abraham Washington's show.]

-Miller introduced Abraham Washington, Tony Atlas….and then Big Dick Johnson to present the next award. More of a train wreck than Amy Winehouse and Courtney Love on Jersey Boys, said Miller. Atlas couldn't stop laughing at Johnson. Why is Washington playing the straight man? Washington said there are certain moments that defy explanation and these moments cause us to say "oh my." I think this is one of them. Johnson pulled out glasses and gave a soliloquy that one would not expect. The nominees: Chris Masters and his dancing pecs; Shawn Michaels superkicks a child; Vintage Michael Cole, throwing up on Jericho; Santino pies Vickie Guerrero. Slammy goes to Michael Cole vomit! He celebrated like crazy at ringside, even hugging Jerry Lawler. He ran to the stage and jumped into the arms of Big Dick Johnson. Cole said he trained a lot for that scene and with all due respect to JR, because "my God!" and "slobberknocker!" are passé. In are "oh my!" and "vintage!" He then finished with "hook'em horns!" Striker rightly said that moment will be blogged about soon. Miller went down and gave the card to a fan by the aisle. Miller thanked WWE for their hospitality and the fans for being kind to him and said the Superstar of the Year is next.

[Commercial Break]

-More DX pluggery. They had a WWE novelty ring set up backstage that Shawn had spent time building. Triple H leaned on it and fell on it, breaking it in the process. Triple H had Shawn sit down to calm him down, and gave him a DX snuggle blanket. He gave him a cup of Holiday eggnog as well. They were watching The History of the World Heavyweight Championship. The match Trips was playing was HBK vs. Triple H. Hornswoggle walked up and gave each of them gifts. They were WWEShop.com cards. Hornswoggle suggested the DX/Hornswoggle shirt. Triple H said he wasn't off the hook because he bought them gifts. Then Shawn jumped out of the chair and onto him. Triple H did as well. Trips thought he had him under the blanket and started punching away at the bulge. Then Hornswoggle walked up and it was revealed that Hunter was punching Shawn. Hunter then ran away from the scene before Michaels could recover. Stuck on the ground, Horny put a Santa hat on him and crotch-chopped in his general direction. Better than last week's, but still…..

-New York Yankee Johnny Damon is in charge of Raw next week, along with some Secret Santas. I assume they mean "Yankees."

-Randy Orton made his entrance for the Superstar of the Year match…it's next.

[Commercial Break]

(9) Randy Orton vs. John Cena- WWE Superstar of the Year Match
Cena with a fisherman-like suplex for a quick pin attempt. Orton came back, countered Cena and sent him to the outside. Orton did some damage at ringside and Orton went for a pin back in for a near-fall. Garvin Stomp by Orton as the announcers covered all the necessary bases about what happened thus far tonight. Some fans chanted for Orton. Things were pretty much slowed to a halt (not that it started quickly either) as Orton spent the bulk of the match punching and kicking at Cena. Cena all of a sudden landed his flipping bulldog. Legdrop off the top for two, showing no signs of being beat up just a mere few seconds prior. Neck-breaker by Orton and Cena is dead again. Is there no in-between with this guy? Cena tried to make his way to his feet, but Orton punched him in the face, and again. Cena with a roll-up out of nowhere, then he ran into a clothesline. More stomping from Orton as the crowd (read: kids) chanted for Cena. High, jumping knee-drop missed and Cena was again all over the place, hitting running shoulderblocks and suplex. I guess it's him "feeding off the fans," which also keeps the fans into the match if they think they can cheer enough to bring him around. Both finishers of the men were countered, then Cena hit his Attitude Adjustment, but Orton grabbed the bottom rope, same as they did last night, to break up the pin. Orton brought Cena across the apron and DDT'd him on the floor. Both men were down. Orton picked the dead weight of Cena up and threw him into the ring instead of getting the count-out win. Orton's pin only got two. Orton missed his punt and Cena landed the Attitude Adjustment for the win. He was jumping around celebrating after the match as if that DDT never happened.

Winner: Cena, at 9:01. I have nothing constructive to say about this match.

Cena celebrated after the match, but never got the Slammy. Sheamus stood on the stage and raised his WWE Title, as if to say, "this is the only award that matters!" Cena invited him to the ring, but Sheamus didn't bite.

Promote this thread!
CruelAngel777
Sujuk



Since: 7.4.02

Since last post: 688 days
Last activity: 671 days

#2 Posted on | Instant Rating: 2.37
A horrid show to follow a abysmal PPV.

When Micheal Cole's acceptance speech is the most entertaining thing about a 3 hour Raw.....well I just keep watching Smackdown exclusively and be happy I'm not missing much.


The Era of Vintage!! These are glorious days ahead of us.

(edited by CruelAngel777 on 14.12.09 2036)
Hokienautic
Lap cheong



Since: 2.1.02
From: Blacksburg VA

Since last post: 52 days
Last activity: 2 hours

#3 Posted on | Instant Rating: 1.16
Line of the night: Matt Striker commenting, as a red-clad Mark Henry came down the ramp, "Who's in the mood for Kool-Aid?"
JustinShapiro
Scrapple
Moderator




Since: 12.12.01
From: Pittsburgh, PA

Since last post: 57 days
Last activity: 13 days

#4 Posted on | Instant Rating: 8.58
That Punk-Cena match.
Another Cena-Orton match within six weeks of their final showdown.
Michael Cole


So is UT-Cena dead for Wrestlemania? It's kind of dumb that Cena never cared at all about getting Tombstoned in MSG to begin with. :-/


Originally posted by gee

---

Security came to take Dave off the stage. He had his collar popped too. Isn't that Ryder's gimmick? Batista sounded a bit drunk there too.

---


Uh oh, wrestling bubble. ;)

(edited by JustinShapiro on 14.12.09 2349)
AWArulz
Scrapple



Since: 28.1.02
From: Louisville, KY

Since last post: 3 days
Last activity: 3 days

#5 Posted on | Instant Rating: 4.73
I think the Batista thing was supposed to be like the Kanye West thing with Taylor Swift.

also, as much as I like Miller, I didn't think he was too sharp tonight. I almost thought the Bret Hart thing was a shoot from him and Vince took him off the show, but he came back.

I still want to know how the world's Largest Athlete can just - disappear at need, so a Jericho angle can run.


---
We'll be back right after order has been restored here in the Omni Center.
That the universe was formed by a fortuitous concourse of atoms, I will no more believe than that the accidental jumbling of the alphabet would fall into a most ingenious treatise of philosophy - Swift
shawnpatrick
Kishke



Since: 31.7.07
From: Leesville SC

Since last post: 2230 days
Last activity: 2112 days

#6 Posted on | Instant Rating: 0.96
I'll admit, I missed the first two hours of this show. But how in the blank did Maria possibly win a vote of the WWE universe for Diva of the year? I really question the validity of these polls. Mickie James looks unbelievable these days, which is a really really good thing.

Did Sheamus get much air time except for that pose at the end of the show?

And the hour I did watch, Matt Striker really sounded well and blended in good. A three man announcing crew sounds good to me.
yamcharulez
Mettwurst



Since: 6.1.02
From: chicago

Since last post: 56 days
Last activity: 7 hours

#7 Posted on | Instant Rating: 0.00
I didn't see a lot of this show due to not being home. But really in 3 hours only two matches went over 3 minutes? what is the logic in that? and why did an ad for TNA play right before the main event?


---

Dont say its not worth it, when you can sleep with no fear, that kind of time is worth any thing.- FFX
Alex
Lap cheong



Since: 24.2.02

Since last post: 363 days
Last activity: 11 days

#8 Posted on | Instant Rating: 3.23
That show was more excruciating to sit through than Dennis Miller's act bombing at a wrestling event in Texas.
geemoney
Scrapple



Since: 26.1.03
From: Naples, FL

Since last post: 13 days
Last activity: 3 hours

#9 Posted on | Instant Rating: 7.72
Originally posted by yamcharulez

---

what is the logic in that? and why did an ad for TNA play right before the main event?

---

TNA does have a three-hour show coming up on Monday night, January 4th, so why not let the Raw audience know?


Originally posted by shawnpatrick

---

Did Sheamus get much air time except for that pose at the end of the show?

---

Did my typing up all the details of the show go in vain? But to answer your question, he got the Slammy for Breakthrough Superstar and cut a promo.
thecubsfan
Scrapple
Moderator



Since: 10.12.01
From: Aurora, IL

Since last post: 2 days
Last activity: 19 hours

#10 Posted on | Instant Rating: 10.00
Originally posted by JustinShapiro

---


So is UT-Cena dead for Wrestlemania? It's kind of dumb that Cena never cared at all about getting Tombstoned in MSG to begin with. :-/

---


It's not necessarily dead. They hinted in a lot of directions here, but winning streak (Cena) vs winning streak (UT) sounds about right.

The only tricky part is keeping Cena winning while not having him win the title. (Unless maybe he does, but Undertaker loses it - and ends up winning the Rumble for the shot?)


---

thecubsfan.com - luchablog
Kei Posiskunk
Kolbasz



Since: 7.1.02
From: Central PA, USA

Since last post: 1169 days
Last activity: 287 days

#11 Posted on | Instant Rating: 4.40
-I won't lie. I got a bit of schadenfreude out of seeing Punk get squashed as quickly as he did.

-Also neat to see Yoshi Tatsu get a win on RAW.

-I really hope this isn't the end of the road for Kofi's push.


---
Professional Hat Thief.
Amos Cochran
Lap cheong



Since: 28.8.09

Since last post: 1273 days
Last activity: 1273 days

#12 Posted on | Instant Rating: 6.56
I'm baffled as to how a show featuring two of the most exciting teases in WWE this year can still turn out so, so bad. Dennis Miller was awful.
lotjx
Scrapple



Since: 5.9.08

Since last post: 4 days
Last activity: 4 days

#13 Posted on | Instant Rating: 1.77
I saw very little of the show and after reading the reviews, kinda glad I did. Its amazing how they have all this talent on the roster and refuse to showcase them in long matches when they have an extra hour to kill. Thank God, I got Jesse Ventura running the show instead of Dennis Miller, I saw his train wreck joke and that was enough for me.
Spaceman Spiff
Knackwurst



Since: 2.1.02
From: Philly Suburbs

Since last post: 96 days
Last activity: 51 min.

#14 Posted on | Instant Rating: 4.05
No long matches kind of makes sense. They just came off a PPV where tables/ladders/chairs played a big part, the focus was on the Slammy's, and we're in the midst of the holiday season, so they're likely taking it easy on the wrestlers so they can enjoy the holidays mostly pain/injury free.


---
John Orquiola
Scrapple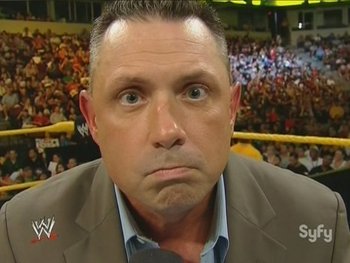 Since: 28.2.02
From: Boston

Since last post: 1457 days
Last activity: 1457 days

#15 Posted on | Instant Rating: 5.24
Who made the Rocky III reference about the Sheamus vs. Cena match a couple of weeks ago? Turns out it was apt. The main story of RAW was John Cena getting the eye of the tiger back.
CajunMan
Boudin blanc
No longer registered



Since: 2.1.02
From: Give me a Title shot!

Since last post: 2440 days
Last activity: 1577 days

#16 Posted on | Instant Rating: 1.23
Originally posted by yamcharulez

---

what is the logic in that? and why did an ad for TNA play right before the main event?

---


Did TNA maybe buy the ad spot? Didn't Turner use to do this trick during WWE programming?
Amos Cochran
Lap cheong



Since: 28.8.09

Since last post: 1273 days
Last activity: 1273 days

#17 Posted on | Instant Rating: 6.56
Can't wait for Uncle Eric to start reading out Superstars results live on air.
JimBob Skeeter
Bierwurst



Since: 2.1.02
From: MN

Since last post: 5 days
Last activity: 4 days

#18 Posted on | Instant Rating: 4.63
Cole's freakout was fantastic! Punk's quick loss wasn't. I was so waiting for Taker to pick up Orton and tombstone him after the chokeslam. HBK's callout to Taker perked me up. I'd give it 2:1 odds that Bret Hart hosts within six months. The DX/swag skit made me laugh. I am tired of Cena. Striker asking Cole is he can use "VINTAGE~!" twice in one match was vintage Striker. I really dug the three man announce team. That is all.
Broncolanche
Sujuk



Since: 2.6.03
From: Littleton, CO

Since last post: 2505 days
Last activity: 1757 days

#19 Posted on | Instant Rating: 4.96
Originally posted by geemoney

---

McCool had to help Layla get into the ring.

---
This was hilariously awkward.
It's False
Scrapple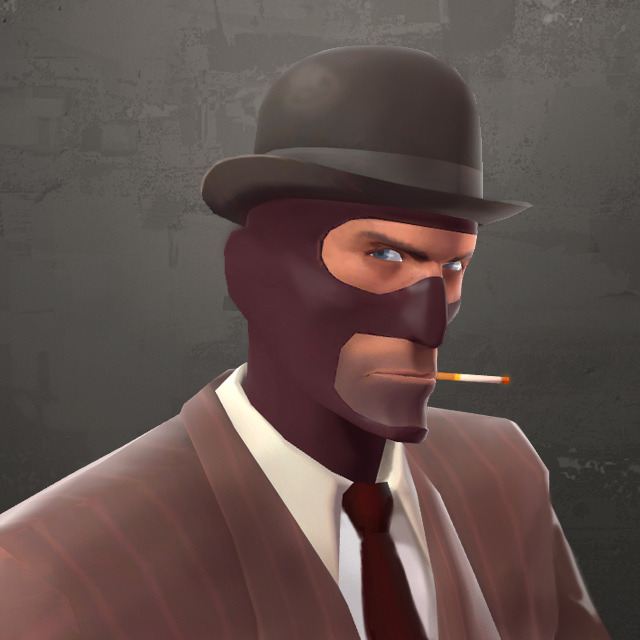 Since: 20.6.02
From: I am the Tag Team Champions!

Since last post: 96 days
Last activity: 34 days

#20 Posted on | Instant Rating: 4.32
I gave the show a chance to see if they'd put the belt back on Cena and was disappointed. I still think Sheamus as champion is an awful idea. Or I did, until I saw this...


Originally posted by John Orquiola

---

Who made the Rocky III reference about the Sheamus vs. Cena match a couple of weeks ago? Turns out it was apt. The main story of RAW was John Cena getting the eye of the tiger back.

---


Looking at it that way, that's actually intriguing. Ok, maybe I will see where they're going with this.

But man, was the rest of the show abysmal. If Dennis Miller made me want to switch off Monday Night Football, what made them think he wouldn't give me that same urge last night?

The theme of the day is pushing new guys. Unless they're Miz and Punk, who get two minutes of screen time combined and, in the case of Punk, squashed in a minute flat.

God, SHUT UP, Tony Atlas!!! I haven't seen ECW lately, but is he like this every week?

The DX shill stuff is way too silly for my taste, but the crowd's digging it, meaning we're doomed to more of it. But I did get a chuckle out of Triple H ditching the scene of the crime at the end.

Michael Cole is my new hero. If you had told me ten years ago that I'd ever type those words, I'd have laughed more than Tony Atlas did last night.


---

There can be only ONE!
Pages: 1 2 3 Next