geemoney
Scrapple



Since: 26.1.03
From: Naples, FL

Since last post: 36 days
Last activity: 9 hours


AIM:
#1 Posted on | Instant Rating: 7.64
TONIGHT: Raw is three hours, hosted by Governor Jesse Ventura. At Survivor Series last night, John Cena retained his title, but cracks showed in the DX bromance between Triple H and Shawn Michaels. And Kofi Kingston continued his ascent up the ladder of success. As for tonight, I'm sure we'll get follow-up on both, as well as Sheamus' attack last week on Jerry Lawler. At some point, we'll also be blessed with the World Premiere trailer for Ted DiBiase's "The Marine 2."

-WWE Open.

-Raw Open.

-Michael Cole introduced the three-hour Raw from Hershey, PA. The plugged John Cena vs. C.M. Punk on this Raw Thanksgiving episode. Jerry Lawler said Punk requested the match.

-Justin Roberts announced Jesse Ventura, but Randy Orton's music came on and he walked out. He said usually, the guest host comes out only to be interrupted by someone. Orton said he doesn't care. He said he knows Ventura has a major announcement to make RE: the WWE Title. Orton said his dad told him Ventura was a revolutionary, a radical, someone not afraid to break the rules. Orton told Jesse to prove that to him. He said he knows he can't face Cena for the title anymore, but he also knows the guest host has the power to do whatever he or she wants, including lifting his ban. He asked Ventura to come out and give Orton the chance to be champion again. Some generic rock music brought out the Governor. He said he was back, and wasn't dressed like a Governor, but like pro wrestling. He said he was guest host, so what he says goes. Ventura said he respects Orton's style of getting things done, saying he reminds him of himself back in the day. He said he isn't a Democrat or Republican, but an Independent. He wanted a revolution. Ventura said he's going to introduce something new, and therefore, Orton won't get a title shot. He said too many of the same people are getting title shots these days. Jesse said it's time to change that. Big Show, Triple H, Shawn Michaels, Chris Jericho are among those who won't get a title shot. Ventura said there will be qualifying matches, and you can never have been world champion. The winners of those matches will fight in a Breakthrough Battle Royal. This should become a yearly tradition! The winner of the Battle Royal will be number one contender for the WWE Championship. Orton told Ventura he's making a big mistake. Ventura said he's made plenty of mistakes, but he moves on from them. But right now, he's guest host and what he says goes. He brought out some index cards or whatnot and said tonight John Cena would face C.M. Punk- they've never faced before. Also, the Hart Dynasty vs. DX- never fought before. And of course the qualifying matches and battle royal. He said the first match starts now. Kofi Kingston came out first and he and Orton stared each other down as the two ships passed in the night. Kingston will be in action next.

[Commercial Break]

(1) Kofi Kingston vs. Dolph Ziggler–Breakthrough Battle Royal Qualifying Match
Highlights from Kofi's attack on Orton last week aired. Cole clarified the rules, saying that the winner of the Battle Royal would challenge the champion from his brand for the title. Ziggler cornered Kofi and pounded away, then Kofi did the same. "Let's go Kofi" chant. Kingston missed a splash in the corner and Ziggler went for a quick pin. He was on offense enough to get a few more pin attempts and a rear-chinlock. Several elbowdrops followed. He continued to wear Kofi down. Kingston finally came back with a flying clothesline and the Boom Drop. Trouble in Paradise missed, but Ziggler had his move countered and Kofi came back to hit it for the win.

Winner: Kingston, at 3:51. Fine match, but whose Corn Flakes did Ziggler piss in? Losing numerous IC Title matches, first out in the elimination match last night, and jobbing here tonight.

-Cole and Lawler talked on camera about what they are thankful for, then sent it back to The Miz, standing by near a table full of Thanksgiving dressing. He said he was thankful for his team winning at Survivor Series and for being the most dominant U.S. Champion of all time. Wait, he wasn't thankful for them: He expects them. If anything, the fans should be thankful for getting to watch him. He's the Miz and he's awesome.

[Commercial Break]

(2) Sheamus vs. Finlay- Breakthrough Battle Royal Qualifying Match
Finlay took it to Sheamus at first, sending him outside the ring, then over the announce table. But Sheamus caught Finlay with a kick to the chest coming in. Hook of the leg, and a two-count. Finlay got a knee up on a charge, but Sheamus responded with an elbow. Finlay went shoulder-first into the ring post and then was caught with the Razor's Edge-like maneuver. That was enough to get the pin.

Winner: Sheamus, at 1:57. Good, dominating performance from Sheamus.

After the match, Sheamus pulled Finlay out of the ring and sent him into the stairs, then into the railing. He gave a pump kick to Finlay, sending him over the barricade.

-Still to come, the Harts face DX. Also, Cena vs. Punk.

[Commercial Break

-Teddy Long talked to the camera backstage, but Vickie Guerrero, sitting at his table, interrupted before he could be thankful for anything. She was with her beau Eric Escobar. She reminded Long that she once again has power and influence on Smackdown. Escobar said it doesn't hurt to have a little eye candy on the show either. She asked for the mashed potatoes. "So you want the mashed potatoes?" Long asked. Crowd knew where he was going and started cheering, but Escobar interrupted the face-plant and took the potatoes, feeding them to Vickie on his finger.

-They aired a commercial for Jesse Ventura's Conspiracy Theory, to air on TruTV.

-Ventura was in his locker room, decorated as only Ventura could. Orton walked in and Ventura asked what he wanted. Orton said he's a victim of a conspiracy theory, that WWE doesn't want him as champion. Ventura said there's no doubt he's the victim, knowing how Vince McMahon runs things. Ventura then said his hands were tied- he laid down the law, and he can't go against what he believes in. Ventura said he's proud that he retired and never made a comeback, encouraged Orton to keep retiring people, but don't ask him to break the rules.

-C.M. Punk came to the ring for his match with John Cena. Punk got the mic and said he's got a whole lot to be thankful for, like being Straight Edge. He said it makes him different and he doesn't want to be any of the people in the crowd. He said the biggest vice at Thanksgiving is gluttony. Punk said everyone will be saying, "oh, I ate too much!" So people will reach into their medicine cabinet for a pill, or take a liquid antacid. Then they'll have desert! Because they're fat and gluttonous. Punk said tonight, he faces a turkey named John Cena. And through his sober eyes, he CAN see Cena. The match is next.

[Commercial Break]

-Art of Dying was thanked for providing the theme song for Survivor Series

(3) C.M. Punk vs. John Cena
Before the match, Punk threw his shirt at Cena. He raised it and the crowd booed. He raised his own, and the crowd cheered, so he threw it to the fans. Some posturing started the match, then the men collided in the middle of the ring with shoulderblocks. Punk didn't get knocked down, but grabbed his arm in pain. Punk got Cena in the corner and laid a shoulder in. Bulldog by Cena for only one. Cena tried to lock in the STF, but punk escaped the ring before it could be locked on. They went to break with Punk recovering.

[Commercial Break]

Punk had Cena in a rest-hold, but Superman was able to break out. Clothesline for two. They kept hyping this as the first one-on-one match between the two men. Punk was in control, and connected with a neck-breaker. Elbows into the chest by Punk as he stretched out the arms of Cena. Cena avoided contact with the turnbuckle on an Irish whip, and set into motion his usual set-up moves, and hit the "you can't see me." Up for the Attitude Adjustment but Punk (sorta) landed on his feet. Up for the GTS, but Cena stopped short, pulled the leg and locked in the STF. Punk got to the bottom rope to force the break. Kick to the head by Punk out of desperation- he couldn't make the cover in time and only got two. Punk with the knee in the corner and some mocking of the "you can't see me." Cena threw him off on a bulldog attempt. Cena went to the top and hit his version of the Sicilian Slice. That got two. Crowd hot for the finish here. Up for the Attitude Adjusment, but Punk got out and delivered a high dropkick. Cover, but again only two. Cena took Punk to the second rope and hit a swank Attitude Adjustment off the second buckle. Pin was academic.

Winner: Cena, at 11:58. Good chemistry between these two despite this being their first match.

-Lawler and Cole talked on camera about this special Thanksgiving Raw. Cole talked about how Jesse Ventura promised this would be a revolutionary Raw. I've been watching for 10 minutes and they've already said Revolution/ary at least a dozen times.

-They showed Jesse Ventura and Randy Orton in the ring at the beginning of the show and Ventura's announcement of qualifying matches/battle royal. Fans booed that no former champion can be involved? I love that.

-Cole talked about how Kofi Kingston and Sheamus have already qualified for the Battle Royal.

-Backstage, Ventura greeted Vince McMahon backstage. Vince cut him off and said he doesn't want to face Jesse, like the challenge Piper set out last week. Ventura said he'd never stoop so low as to wrestle Vince. Ventura said he wants to hit Vince below the belt, mentally. McMahon suggested he'd guest-star on Conspiracy Theory. Nope. It was nothing political, either. Jesse said Vince may feel good to be a billionaire, but he ran Minnesota with a budget of $32 billion. Ventura said he called Vince in to take him down memory lane. Ventura said he's one of the few who remembers Vince Sr., and he didn't believe in Vince Jr., because he made him an announcer. Ventura said tonight, he and McMahon would go back on the mic together, just like Saturday Night's Main Event. McMahon said Jesse hasn't changed at all. Ventura gave Vince a suit to wear and sized him up for a bow tie. Ventura said he looked like Bozo's twin brother. I'm loving this. Does Cole get to yell on the headset backstage?

[Commercial Break]

(4) Chavo Guerrero & Jack Swagger & Chris Masters vs. R-Truth & Mark Henry & MVP –Breakthrough Battle Royal Qualifying Match
Swagger put MVP on the mat and kept him there for a short time. Hip-toss by MVP, then a right hand for a one-count. Blind tag to Masters, who attacked MVP from behind. Must be nice for Chavo to be in a serious match for the first time in a while. He beat down MVP for a minute, then Masters slammed MVP to the canvas. Clothesline by MVP, and then he tagged R-Truth. Truth did all of his pet moves, including the back heel kick for two. The match broke down when Chavo interfered, and he ended up being pressed over Henry's head and tossed onto Swagger at ringside. Twisting, flying forearm by Truth on Masters and he picked up the win.

Winners: MVP, Henry and Truth, at 3:08. Your usual three-minute Raw tag match.

-Backstage, Shawn Michaels looked worried as Triple H stared right at him. HBK didn't make any eye contact as The Game finally asked him about the kick. Michaels said he was sorry, but it was for the championship. And he figured Triple H was going to Pedigree him first. Trips said no, but his face said yes. HBK said he was aiming for Cena. A little person walked up and gave a letter to Michaels. It's a lawsuit- Hornswoggle is suing them in Little People's court next Monday (with Verne Troyer as guest star). "It's a little short notice," said Triple H. Yeah, and now no one is going to tune in next week thanks to this being announced ahead of time.

[Commercial Break]

-Evan Bourne came out for a qualifying match. His opponent, Primo, came out as well, but Primo was attacked in the aisle by Randy Orton. Orton threw Primo off the stage and rammed him into the stage several times. Orton got in the ring and told the ref to ring the bell, but he wisely didn't. If this was TNA, he would've. Jesse came onto the Titan-Tron and said Orton has been in his face all night. He respects a rule-breaker like Orton, since he was one himself. So he's going to break his own rule, because persistency pays off. So if Orton can beat Bourne, he'll be in the battle royal.

(5) Evan Bourne vs. Randy Orton–Breakthrough Battle Royal Qualifying Match
Orton attacked right off the bat and stayed right on Evan. Jumping knee by Bourne though, as well as a kick to the head. Off the top, double knees to the shoulder. Wouldn't it be great if Bourne would win this? Springboard cross-body was caught by Orton and turned into a scoop slam. RKO  pin.

Winner: Orton, at 1:27. There wasn't much to like about this segment, but at least they're keeping Orton strong.

-Ventura and Vince will be calling the breakthrough battle royal. They showed clips of the hijinks the two got into and the barbs they threw at each other from back in the day.

-The first ever Mayflower Melee is next- Kelly Kelly, Mickie James and Melina were walking backstage, fully clothed. If this were 10 years ago, they certainly wouldn't be fighting fully clothed in a Thanksgiving gimmick match.

[Commercial Break]


-Lawler plugged WWE.com and its "Biggest Turkeys" section.

-The Marine 2 trailer aired. Apparently, it's based on a true story.

-DiBiase and Cody Rhodes were talking backstage. No audio, as Cole talked over them- they're both participating in a Breakthrough Battle Royal match.

-The Pilgrims (Michelle McCool, Layla and Jillian, dressed as Pilgrims) came out for the Divas match. They were not happy. McCool got on the mic to voice her displeasure with having to wear the outfit. But McCool was cut off by Justin Roberts, who announced the guest timekeeper: The Gobbledygooker. He came out to about the same reaction he got at Survivor Series all those years ago. Match will take place after break.

[Commercial Break]

(6) Michelle McCool & Layla & Jillian (The Pilgrims) vs. Mickie James & Kelly Kelly & Melina (The Indians)- Mayflower Melee Match
They were still playing the 'gooker theme when they came back. Then they showed footage of the infamous moment he broke out of the egg 19 years ago. They played Tatanka's theme song for the Indians! Take-down by Jillian on Melnia to start things off. Jillian pulled Melina off the second rope by her dress. Elbow by Jillian after sending Melina into the ropes (and suffering through an apparent mis-communication). Take-down by the hair again by Melina. Distraction by Layla led to Jillian clotheslining Melina. After Melina knocked Layla and McCool off the apron, the two Smackdown divas left. Jillian called for them to come back, but they didn't and Melina rolled Jillian up for the win.

Winners: Melina, Michelle and Kelly, at 2:02. You'd think having only Melina and Jillian, two of the actual wrestlers, in the ring for the entire match would make it good, but it wasn't.

-Lawler interviewed the face Divas after the match. The 'gooker danced around in the ring as Melina had to feign that the tag match was a "big win." The 'gooker took the headgear off and revealed that it was Maryse- she then attacked Melina from behind. She pounded away with some terrible shots with the head, then took the costume off (well, she had trouble with the bottom part). Then she did her trademark pose. So where did Mickie and Kelly go?

-Later tonight, DX faces the Hart Dynasty.

[Commercial Break]

(7) D-Generation X vs. The Hart Dynasty
No tension between DX on the way to the ring. See, instead of bringing guys over from other brands, they could use the three hours to use underutilized Raw talent and start mid-card feuds. But no. Not WWE. Flying forearm by Michaels started things off. Kidd must've tagged, because David Hart Smith came in and slammed Michaels. Natalya was at ringside with the Harts. Big back-breaker by Smith as the crowd chanted, "HBK." Low dropkick from Kidd for two. Shawn fought out of a rest-hold. Delayed vertical suplex by Smith for a near-fall. Powerslam attempt, but Michaels got out of it and the two ended up butting heads. Both Kidd and Triple H tagged in. Talk about a mismatch. High knee, then a face-buster. Spinebuster for Smith, then one for Kidd. Pedigree attempt, but Smith with a big boot. Smith got Triple H in position for a Hart Attack-like move, but Michaels superkicked him and as Kidd came off the top, The Game Pedigreed him. Match over.

Winners: DX, at 4:56. Good for the Harts to mix it up with someone other than Cryme Tyme.

Chris Jericho's music interrupted the DX celebration. He came out alone. He said Ventura told him that DX would face Jericho & Big Show in three weeks for the Undisputed Tag Titles. Show isn't there tonight- he took a personal day. Trips said he knows about the match and he knows Show ain't there- they're in Hershey, after all, so Show is at the chocolate factory and can't get him out. Jericho said this isn't a joking matter, and Michaels agreed. He said that at the TLC PPV, there's going to be tables matches, ladder matches, and chair matches. What's a chair match? Michaels said the match for them would be TLC. Jericho stopped HBK from doing the "if you're not down with that." He said he's sick of the catchphrases, then threw out his own "best in the world at what I do." He said this isn't about merchandise, fart jokes and little people. Jericho said DX has never been the tag team champions. After TLC, he said they can go back to hawking their merchandise, because he'll still be tag champion. OK, so Big Show is hurt. I'm assuming that he'll stick around long enough to drop the titles at TLC. They could've had Jericho choose ANOTHER tag partner, to continue the running gag, preferably someone who would get some rub by being with Jericho. But instead, it looks like they're dropping the titles to DX, who don't need them (and will get to take their antics to ruin Smackdown too). I can't get excited about this, even if it is a TLC match.

-Batista was walking backstage. He's on his way into the arena to comment on his attack on Rey last night.

[Commercial Break]

-They showed the inside of the Hershey Factory, to prove they're in Hershey.

-Rey Mysterio's music hit, but of course, it was actually Batista. In the ring, Batista said Rey wouldn't be joining us tonight- he'll be spending Thanksgiving in a hospital bed with no one to blame but himself. He said his good buddy decided to stab him in the back last month. He said he could've broken Rey in half the next Smackdown, but Rey disrespected him. Batista said Rey chose to embarrass him, so last night, he powerbombed Rey 'til the EMT's had to scrape him off a steel chair. Tonight, he's putting everyone on notice- someone from Raw better win the Battle Royal tonight, because if someone from Smackdown does, he's gonna hit the ring and make them wish they didn't. Batista laid claim to the World Title and said no one could stop him. But Kane's pyro and music came on and he walked to the ring. What good can come of this?

Kane asked what exactly constitutes disrespecting Batista, because interrupting him making empty threats could do it. Kane asked Batista to make an example out of him, but Batista didn't take the bait. He backed off, with a smirk, and left the ring amid boos. So Kane's back to being a face again?

[Commercial Break]

(8) Cryme Tyme vs. Legacy- Breakthrough Battle Royal Qualifying Match
Face-plant by JTG on Rhodes to get a two-count right off the bat. Rhodes soon turned the tide on JTG and planted him face-first with a released suplex. Some double-teaming by Legacy. JTG finally got away and tagged Shad Gaspard. Bad inverted atomic drop, but DiBiase sold it and got shoulder tackled to follow up. Gaspard went for a cover, but the pin was broken up. Rhodes and JTG went at it on the outside when from behind, DiBiase caught Shad in Dream Street and finished things.

Winners: Legacy, at 3:02. Someone needs to give the agents/writers a new book of finishes. They keep re-using the same ones over and over and over.

-The Breakthrough Battle Royal is next- they put up a helpful graphic to show who was in.

[Commercial Break]

-Theodore Long is in the building and according to Michael Cole, Batista will face Kane this Friday night on Smackdown. Son of a…..

-Backstage, Gail Kim was giving her thanks…in front of a table of pies. Alicia Fox interrupted her and said she's thankful for not being the first one eliminated in the Divas tag match last night. Kim took a pie and threatened Fox. Fox did so too. They were nose-to-nose when Santino interrupted. He said the women should be thankful for being able to cook for their husbands and he wishes the Divas could come together in a kitchen to prepare him a meal of epic proportions. Fox and Kim pied him. He said plenty of other Divas would like to cook for him. The Bellas came up to him, showing concern, but ended up throwing pies in his face. Eve Torres came to him with a napkin to clean off his face. He told her she had the honor of cleaning his face. Then she nailed him with a pumpkin pie. Vickie snuck up with a chocolate pie one of her own, but Santino, who couldn't see, threw his hands up and walked away. One of his hands hit the pie, and it flew into Vickie's face. That was kinda funny.

-Jesse Ventura came out to do color commentary. He's really looking old. Ventura, once he got to the announce table, reminded everyone that he's in charge and he wanted to turn back time. He called Vince to come out. He got an old school Titan-Tron and music and walked to the ring in his suit and bow-tie. They both put on the headsets and Ventura complimented the tie.

-Kofi Kingston was the first to come out for the battle royal. It's next.

[Commercial Break]

(9) Breakthrough Battle Royal To Become Number One Contender For The WWE Championship
Vince is playing things pretty straight thus far. Legacy went after Kofi right off the bat. This is surreal. Orton went to ringside to assess things. Ventura called Mark Henry the favorite- that must be a rule for announcers, they always must say the biggest man in the battle royal is the favorite. R-Truth tried to throw MVP out, but Henry helped him. Truth hung on as MVP tried to toss him. Kofi and Truth then worked on Rhodes. Ventura complained about Orton not being made to go back in by the referees. McMahon isn't as fired up as he used to be. Orton still on the outside. Sheamus finally kicked some ass, that being Truth. He was sent out at 2:58. Orton finally came in and went after Kingston, aided by Legacy. Bicycle kick on MVP and he was thrown out at 3:43. Henry went after Sheamus and tried to eliminate him, but the rest of Legacy helped out. Henry hit the ropes slowly and clotheslined Legacy out at 4:06. Sheamus tossed him out two seconds later. Down to Sheamus, Orton and Kofi. Double axe-handle on Orton by Kingston. Sheamus stayed away. Kingston almost got tossed and he grabbed Orton by the head and threw him out at 6:20. Then Sheamus snuck up from behind and eliminated him before he could regain his bearings.

Winner: Sheamus, at 6:26. Hey, Orton didn't win, so I'm happy.

-A contract signing, officiated by Ventura, is next.

[Commercial Break]

-Next week, Verne Troyer is the guest host of Raw.

-The ring was made up for the usual contract signing. Ventura said it was his pleasure to be back at Raw and thanked the fans. He announced Sheamus as the winner of the battle royal. He called Cena to the ring for the contract signing. Cena took a seat as Sheamus stayed on his feet. They kept avoiding saying when the match would take place. Cena laughed as he sat at the table. Sheamus demanded that Cena stand up and face him. Cena said he's heard a lot of number one contenders, and usually, they're future Hall-of-Famers. John asked why he should take Sheamus seriously. Cena finally stood up and said for the last few years, he's stood in there with the best WWE has had to offer. He said he's still champion not because he likes to prey on the weak like Sheamus, but because he's earned it. Yeah, well, Sheamus earned his shot too. Cena said everything around him is all he's got. He said he's taken out everybody who has stood in his way. He told Sheamus to take a good look at the title. He said he's not an announcer, and Sheamus won't send him to a retirement home; signing the paper means going to war with him. Sheamus responded by saying he retires people because he can. But that's nothing compared to what he's going to do to Cena. Cena took his shirt off and Sheamus signed the paper- Cena followed. Ventura took the contract and said he thinks there's a conspiracy in WWE to keep Cena champion. He said Cena is the perfect champion WWE wants. Ventura said he didn't get title shots because he was a rebel, a revolutionary. He said WWE wants someone like Cena, who goes along to get along. Some "Cena sucks" chants. Cena approached Ventura, but Sheamus quickly put him down with a kick. He then threw Cena shoulder-first into the ring post. He brought Cena back in and powerslammed him through the table. Ventura announced that the match would be a tables match for the title. At TLC I'm assuming? They showed a replay of Sheamus' attack. He stood over Cena, title in hand. Yes, Cole confirms it'll be at TLC as they fade out.


(edited by geemoney on 23.11.09 2355)

(edited by geemoney on 23.11.09 2357)
Promote this thread!
CajunMan
Boudin blanc
No longer registered



Since: 2.1.02
From: Give me a Title shot!

Since last post: 2282 days
Last activity: 1419 days

#2 Posted on | Instant Rating: 1.23
Vince coming out to "Obsession" was funny, I thought his intro back in the day was "Easy Lover" by Phil? Anyway good to see Vince back on calling a match. Jesse's shoot comments were great.

(edited by CajunMan on 24.11.09 1258)
TheBucsFan
TheChiefsFan



Since: 2.1.02

Since last post: 1255 days
Last activity: 1255 days

#3 Posted on | Instant Rating: 2.13
I didn't see most of the show, but here are a few thoughts from the parts I did see:

Ventura was pretty bad in the parts I saw. He and Vince on commentary in the battle royal was pretty brutal; they both seemed pretty out of sync. And that might be expected, but that's precisely why it was a stupid idea. And his "conspiracy theory" plug was totally out of place and ruined an already-struggling contract signing. I don't have a major problem with Sheamus, but if they're going to get him over as a threat to Cena, it's going to take a lot more than making him seem like an afterhought behind Ventura's stupid little paranoid rant.

Speaking of which, I was surprised they went with Sheamus. I was wondering what they would do in the battle royal, as Orton or Kofi winning would likely put their blossoming feud on hold, and nobody else in the match really seemed ready for a pay per view title match. As a result of the lack of star power and in general boring action, that match really fell flat.

I don't know or care about the divas, but if they have to be on the show I wish they wouldn't have to be in segments as incredibly stupid as that pilgrims vs Indians bullshit. That was really awful. It was only slightly less offensive to my tastes as the era of gravy bowl matches and Debra as champion was.

I liked Jericho interrupting DX. The promo stopped being interesting once HHH and Michaels interrupted Y2J. HBK's part was especially bad. I also would love if someone, just once, asked what the difference in rules is between a TLC match and a standard ladder match. "There will be ladder matches ... but ours is a TLC match!" doesn't make any sense.

I tuned into RAW live for the first time in several months because I was curious to see Ventura; typically since September or so I've simply read about the show and watched online any portions that seemed interesting. WWE hasn't improved any and I don't see myself returning to watching regularly. This show was really boring. It's only getting more cartoonish.

(edited by TheBucsFan on 23.11.09 2325)
John Orquiola
Scrapple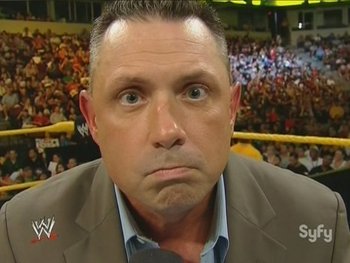 Since: 28.2.02
From: Boston

Since last post: 1299 days
Last activity: 1299 days

#4 Posted on | Instant Rating: 5.16
The first half of RAW was fantastic. After the Cena vs. Punk match ended, the train ran off the tracks. The second half of RAW completely fell apart. Dead crowd, horrendous booking, and the entire concept of a breakthrough backfired right on their stupid ass faces.

I'm not sure what was worse, the swerve that Jesse broke his own rule he passionately said he wouldn't break by putting Orton in the battle royal, or Vince pointing out on commentary that Orton doesn't belong in the match -- and yet he okayed it because he's not just an announcer, he's the boss and the final say.

Positives: The match making was really fresh and the midcard hasn't been this interesting in years. (Again, until they blew it by booking Sheamus - a guy NO ONE BUYS as worthy or ready to be main eventing a PPV and getting a WWE Title shot -- to win the breakthrough battle royal.)

Punk and Cena was a PPV quality main event. They put on a really good match and they had the time to do it right and come up with cool spots and a great finish. If the show ended there, everyone would have gone home happy and raving about RAW.

Jesse dressing down Vince was fun, and I loved hearing Animotion "Obsession" as Vince's entrance music. Jesse and Vince were pretty good digging on each other in commentary. It was fun nostalgia, but tinged with some nasty reality as the battle royal unfolded and it became clear this was all to push Sheamus to the moon.

Negatives: That second half. Orton beating up Primo and then squashing Bourne was a betrayal of the very exciting innovative idea of only people who have never been World Champion getting a chance. That was pretty much the point of the show where the hot crowd died and stayed dead for the rest of the night.

It's disheartening to see a promotion push forward an agenda through hell or high water that the audience clearly rejects.

The Divas match was a farce. Even the reveal of Maryse as the Gobbledy Gooker was botched where she took off the headpiece off camera. That should have been an Eric Bischoff is the minister at Chuck and Billy's wedding kind of reveal and it was totally blown. Maryse being ridiculously hot and tossing her hair around couldn't save it because the crowd didn't care.

DX not exploding but everything going right back to normal. Ugh. And the prospect of court room skits with Hornswoggle suing them next week? Horrible.

Batista declaring his intention to go after Undertaker and threatening to kill any Smackdown guy who happens to win the battle royal was great. Kane coming out was not great.

Who did John Morrison piss off to have his shooting star crash and burn where he wasn't booked on this show? He and Miz should both have been in the battle royal, not that it would have mattered in the end because they'd all have been run over by the Sheamus Express.

Cue the crickets for Jesse's announcement of Cena vs. Sheamus being a tables match at the end.

(edited by John Orquiola on 23.11.09 2027)
It's False
Scrapple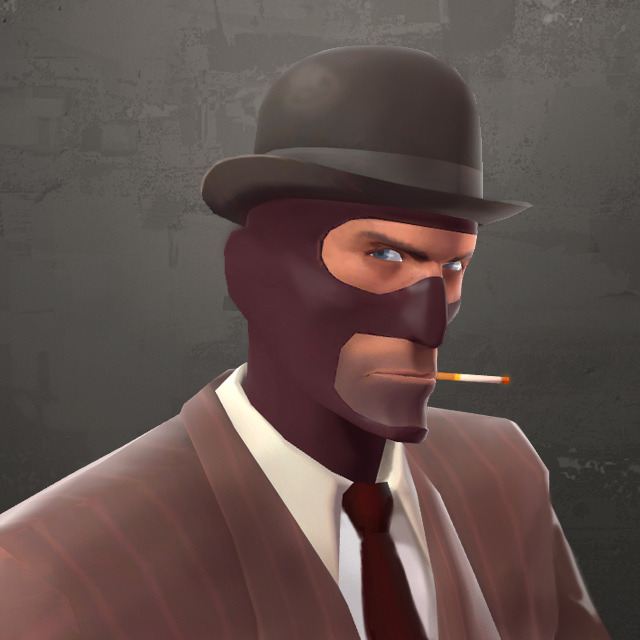 Since: 20.6.02
From: I am the Tag Team Champions!

Since last post: 512 days
Last activity: 301 days

#5 Posted on | Instant Rating: 4.32
Jeezum Crow, months and months of getting the Same Old Crap and begging for something new and they decide to give us SHEAMUS? Seriously? SHEAMUS? I take back everything I said. Give me another three months of Cena/Orton main events. But there's no reason a stiff like Sheamus should be anywhere near the midcard, much less the MAIN EVENT!

Honestly. Sheamus. Good lord.

Man, I don't know who Jack Swagger pissed off, but you know he's in the doghouse when he's reduced to partnering with two perennial losers like Chavo and Masters.

Jericho's promo has me very excited for DX/JeriShow. That was great stuff.


---

All hail the Hypno-Toad
yamcharulez
Mettwurst



Since: 6.1.02
From: chicago

Since last post: 85 days
Last activity: 18 hours

#6 Posted on
I got a bit confused during the battle Royal because I thought I head them say that the people in the match had to never have had a championship match. not counting Orton did Mark Henry have like 3 World title shots?


---

Dont say its not worth it, when you can sleep with no fear, that kind of time is worth any thing.- FFX
Leroy
Boudin blanc



Since: 7.2.02

Since last post: 811 days
Last activity: 811 days

#7 Posted on | Instant Rating: 6.33
Originally posted by yamcharulez

---

not counting Orton did Mark Henry have like 3 World title shots?

---


I'm pretty sure he was ECW Champion as well, but I guess that doesn't count.

Count me in as someone who tuned in for the nostalgia value of seeing Jesse Ventura again. I even managed to convince myself that the DX-Hart Dynasty match occurring the night after Survivor Series might actually *mean* something. But... no.

I was pretty bored throughout the show, save for the CM Punk-Cena match. But even that ending was somewhat predictable.

(edited by Leroy on 23.11.09 2125)

---
Who likes the little little duckies in the pond? I do, I do, I do, a chicka-quack quack.
Kevintripod
Banger



Since: 11.5.03
From: Mount Pleasant, Pa.

Since last post: 3 days
Last activity: 4 hours


AIM:
#8 Posted on | Instant Rating: 3.73
Originally posted by geemoney

---

Ventura said tonight, he and McMahon would go back on the mic together, just like Saturday Night's Main Event. Does Cole get to yell on the headset backstage?

---



LOL.......someone should have snuck Mick Foley into the backstage area and had him go off on Vince through his headset.

Speaking of Vince, for a guy known for constantly screaming into the headsets of his announcers from backstage on what they should be saying, Vince sure didn't seem to have that much to say when he was on the other end of things during the Battle Royal.


---

The best part of waking up is not Folgers in your cup, but knowing that Chuck Norris didn't kill you in your sleep.
Oliver
Scrapple



Since: 20.6.02

Since last post: 1053 days
Last activity: 1047 days

#9 Posted on | Instant Rating: 3.34
My only issue with Sheamus is his name. Sorry, but I can't take the words "WWE Champion, Sheamus" and not think it's a total joke. The guy's a mean son of a bitch, but still.

At least there's some new blood in the title hunt...but I would have rather seen Evan Bourne in there against Cena.


---





SAMURAI SENTAI SHINKENGER!
hayden
Salami



Since: 11.1.05

Since last post: 1346 days
Last activity: 1328 days

#10 Posted on | Instant Rating: 5.00
Originally posted by Powerslam Magazine, November 2009 issue

---

Danny Flexon: Finally, are you mentoring any WWE wrestler in particular? And in who, do you see the most of the young Triple H?

HHH: The closest to me is probably Sheamus, because we always train together on the road. But I try to watch all the young guys' matches and give them advice, if they want to hear it. If they take advice to heart and really want to improve, them I am wanting to help. As for seeing some of myself in someone? That's tough. Sheamus just the other day showed up at a show he didn't have to be at. He does whatever he's asked to do without complaining, he goes to every show and is always wanting to work: he does it all, goes above and beyond. That's what I was like.

---


This might explain the Sheamus push to the moon. The transcript of the interview, for anyone who's interested:

http://www.wrestlingforum.com/raw/477287-new-triple-h-interview-powerslam-magazine.html

I enjoyed Ventura a lot and I'm always up for someone bullying Vince on TV, as it's not often he's verbally one-upped repeatedly *and* has no means to get back at the offender.

Batista/Kane is only to set up a match with Taker, so no need for alarm there. I found Batista very boring as a face and couldn't stand to see him on TV, but the heel turn has really freshened him up. His perpetual cocky smirk and condescending chuckle was always more suited to the heel role.






i before e
Chorizo



Since: 17.10.03

Since last post: 687 days
Last activity: 534 days

#11 Posted on | Instant Rating: 2.62
I kind of enjoyed this weeks effort. At least they seems earnest in trying to bring this new generation to the forefront. Worst segments for me involved the old guard. I also dont have a problem with Shamus getting a title shot. Its a chip off the old Hogan formula. Build up a big monster for a few shows for a throw away title defense on a big show. They might be able to get a small feud out of this to carry them into the Royal Rumble. Shamus can probably give some pop to the undercard for a few months before switching brands again. There doesn't seem to be much sustainable heat with this gimmick, so why not one it and done it? At least its a fresh match.

When Shamus signed the contact, he probably only signed it "Shamus" which is awesome.

EDIT: Agreed with the DX/Harts thing. No reference what soever to the history there? Killed the segment for me. That and the fact that HHH can barely move and looks like he's back on the juice again to compensate.

(edited by i before e on 23.11.09 2216)
JustinShapiro
Scrapple
Moderator




Since: 12.12.01
From: Pittsburgh, PA

Since last post: 58 days
Last activity: 13 hours

#12 Posted on | Instant Rating: 8.51
First of all, Maryse as the Gobbledygooker was probably the best angle in the history of Monday Night Raw. Fucking amazing.

I thought it was a strong show, which is especially rare for the 3 hour Raws. Ventura was great at everything but announcing, but for everything that the Vince/Jesse reunion lacked (coherence and Vince's signature phrases - sadly you can't say "1, 2, he got him" in a battle royal), it was amazing to see, after all this time and all this torment, Vince completely blow it as an announcer.

I think Miz and Swagger are a lot better than Sheamus. The only good thing he's ever done is get carried by Goldust. But Miz/Cena probably wouldn't be effective after Cena clobbered Miz all summer. Swagger could've been here but they basically gave his push to Sheamus last month. DiBiase is back to being a henchman (although his movie looks great. Western imperialism!). So Sheamus it is. It's not as cool as Kofi's emergence but hey, this is pretty much the first new title challenger on Raw since Umaga three years ago or maybe Jeff Hardy two years ago. There's a legitimate shakeup that's actually carried over to the PPV. Kofi/Orton is fantastic, and Cena/Sheamus is, well, new. As new as it gets.

Cena/Punk was really good. Like I said in the Survivors thread, I hope they go to Punk/Christian. Christian deserves a ladder match at TLC but I think they're just going to do the one with DX. Maybe he'll be in a conchairto match.

They need to give Orton and Bourne eight or nine minutes on Superstars sometime because that would be a super match. They're St. Louis bros and Orton sells big for him.

I think Santino and the pies was the first funny thing he's done since he turned face. A miraculously good segment.

Miz and Morrison should've been part of the battle royal. Especially when R-Truth is a former TNA World Champion!


Originally posted by geemoney

---

But instead, it looks like they're dropping the titles to DX, who don't need them (and will get to take their antics to ruin Smackdown too)

---


The tag titles are anathema to DX, they want nothing to do with them. Even if they win at TLC, they'll drop them right back.
Peter The Hegemon
Lap cheong



Since: 11.2.03
From: Hackettstown, NJ

Since last post: 71 days
Last activity: 1 day

#13 Posted on | Instant Rating: 7.03
Originally posted by TheBucsFan

---


I liked Jericho interrupting DX. The promo stopped being interesting once HHH and Michaels interrupted Y2J. HBK's part was especially bad. I also would love if someone, just once, asked what the difference in rules is between a TLC match and a standard ladder match. "There will be ladder matches ... but ours is a TLC match!" doesn't make any sense.


---


Perhaps I'm overthinking this...OK, I KNOW I'm overthinking it, but here's the best I can do:

In a TLC match, tables and chairs are legal. In a ladder match, they aren't legal; you just can't get disqualified for them. What's the difference? Well, not much, but I'd argue that in a ladder match, if the referee has some free time on his hands, and there's a chair in front of him, he's supposed to remove it. In a TLC match, he's not. It's much like the difference between a hardcore match, and a no-DQ match. In a no-DQ match, when you do something illegal, the ref will count or otherwise try to talk you out of it, even though he can't actually do anything about it.

Hey, it's something.

One (of several) problems with the TLC PPV concept: ordinarily, when they go "your match is a TABLES MATCH," the crowd goes "wow, a tables match, instead of a regular ol' match? Yaaaaaayyyy!" Now, they go "a tables match, instead of a full TLC match? Yaaaaaawwwwn!"

Sheamus in a PPV main event is certainly a big departure for them. Usually they're afraid to try anyone but the most tried-and-true in those. (See their refusal to let CM Punk get some solid PPV wins over, say, Matt Hardy or John Morrison before getting beat by Taker.) Now they're going totally the other way. Part of me hopes it succeeds, just so they might loosen the reins, but I think it's too much. If they did the same thing, but gave him his shot at Cena on Raw, it might have done more to build him up.

I definitely marked big time for Jesse and Vince on commentary, even though as commentary for the match it blew. It was Vince and Jesse, for goodness' sake!
CRZ
Big Brother
Administrator



Since: 9.12.01
From: ミネアポリス

Since last post: 5 days
Last activity: 16 hours


AIM:
ICQ:
#14 Posted on | Instant Rating: 8.85
Right up until both men had signed, I was worried that Orton would punk out Seamus and sign his own name to the contract. I'm not sure what that says about me...or WWE.

Then Jess went off on his "conspiracy" speech and I started worrying that somehow it would become a triangle match with Orton included.
Originally posted by JustinShapiro

---

Especially when R-Truth is a former TNA World Champion!

---
*NWA* World Champion. (I'm sure it matters neither way.)
Originally posted by yamcha yamcharulez

---

I got a bit confused during the battle Royal because I thought I head them say that the people in the match had to never have had a championship match. not counting Orton did Mark Henry have like 3 World title shots?

---
They were pretty sloppy during commentary - I'm sure they meant "never been champion" every time, but they kept saying never even had a title match, which was totally wrong.

I'M confused that you had user ID 204 for almost eight years but only ever posted as user 3096. (I don't get out much.)

(edited by CRZ on 24.11.09 0141)

---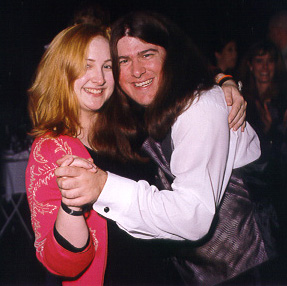 odessasteps
Scrapple



Since: 2.1.02
From: MD, USA

Since last post: 1310 days
Last activity: 1277 days

#15 Posted on | Instant Rating: 6.38

Speaking of commentary, I wonder if there was anyone on the headsets while Vince was working with Ventura?


---

Mark Coale
Odessa Steps Magazine
ISSUE FOUR - OCTOBER 2009
Big Bad
Scrapple



Since: 4.1.02
From: Dorchester, Ontario

Since last post: 71 days
Last activity: 2 days

#16 Posted on | Instant Rating: 5.63
I'm totally fine with Sheamus in the main event. Anything to put a fresh face in the upper-card. It's not like they're rushing Khali against Cena or anything --- Sheamus is a solid worker and has been booked like a beast over the last few weeks. The whole idea of a break-through battle royal was a good one, though as many have commented here, it definitely needed some Miz, Morrison and Swagger. Just like last night, I'm surprised that Dibiase is getting the short end of the stick given that his movie is just around the corner. I wonder if the original plan was to have him in Sheamus' role before Orton got sidetracked with Kofi.

The total lack of mention of the DX/Harts history was baffling. When Cole was running through all of the Dynasty's familial connections, you'd think a token "...and HBK certainly had his battles with the Bulldog and Anvil and the whole Hart family over the years" comment was forthcoming.

I'm sure Vince (and especially Linda) just loved Ventura calling Dick Cheney a coward. Vince had an extra-long pause after that comment.


---

Kirk, crackers are a family food. Happy families. Maybe single people eat crackers, we don't know. Frankly, we don't want to know. It's a market we can do without.
Kei Posiskunk
Kolbasz



Since: 7.1.02
From: Central PA, USA

Since last post: 1011 days
Last activity: 129 days

#17 Posted on | Instant Rating: 4.39
A few interesting things, from someone who was at the Giant Center.

Dark Match was Regal vs. Yoshi Tatsu. Regal got the 2nd most heel heat of the night (behind, surprise of surprises, Jillian Hall, as she sang during the break), but lost to Yoshi is a pretty good opening bout.

Undertaker got the biggest pop of the night, despite not actually being there. Every time a video package with UT in it showed up, the crowd went wild just for his image.

The crowd actually popped for Batista when they showed him walking backstage, but they turned on him when he came out to Rey's music.

Everybody in the crowd seemed to know right away that the Gooker was going to be Maryse. Multiple people pointed out that it had to be a woman in the outfit, and from there, well, it became kind of obvious.

The crowd was a bit schizophrenic when it came to Kofi Kingston, though. Before the show even started, someone managed to get a decent "Kofi" chant going, somehow. When Kofi actually came out for his match with Dolph, though, he got booed pretty hard. And when he came out for the battle royale, the crowd was dead silent. However, once Legacy started to beat him down, the crowd got completely behind him, nearly unanimously.

They couldn't bother to give half a damn about Sheamus though.

Also, am I the only one who found it a little interesting to have Sheamus and R-Truth in the same ring together? WWE's palest man vs. WWE's darkest...

Post-show shenanigans involved Legacy coming out to beat up on Cena some more, but then DX came out to make the save, and refs pushed Ted and Cody out to the back, so that Orton could eat a bunch of finishers to send the crowd home happy.

(edited by Kei Posiskunk on 24.11.09 0355)

(edited by Kei Posiskunk on 24.11.09 0358)
---
Professional Hat Thief.
Amos Cochran
Lap cheong



Since: 28.8.09

Since last post: 1114 days
Last activity: 1114 days

#18 Posted on | Instant Rating: 6.53
Online fans: "Give us someone NEW in the main event, WWE!"
*WWE pushes Sheamus*
Online fans: "No, not THAT someone new! Someone ELSE new!"

I don't get the hyperbolic hatred of Sheamus getting a world title match. He's not proven himself one way or the other as a worker, so calling him a "stiff" is essentiall based upon his size and nothing else. Then again, there were people who said Umaga was a stiff, so...yeah.

Great show. The DX/JeriShow match should be superfun, and I've got this weird feeling that they might do something crazy like put the belt on Sheamus for a month or so. That would be excellent, just for the one-two punch of a monster push actually paying off and the collective disbelief of the smarter fans amongst us.
Kei Posiskunk
Kolbasz



Since: 7.1.02
From: Central PA, USA

Since last post: 1011 days
Last activity: 129 days

#19 Posted on | Instant Rating: 4.39
Originally posted by Amos Cochran

---

Online fans: "Give us someone NEW in the main event, WWE!"
*WWE pushes Sheamus*
Online fans: "No, not THAT someone new! Someone ELSE new!"

I don't get the hyperbolic hatred of Sheamus getting a world title match. He's not proven himself one way or the other as a worker, so calling him a "stiff" is essentiall based upon his size and nothing else. Then again, there were people who said Umaga was a stiff, so...yeah.

Great show. The DX/JeriShow match should be superfun, and I've got this weird feeling that they might do something crazy like put the belt on Sheamus for a month or so. That would be excellent, just for the one-two punch of a monster push actually paying off and the collective disbelief of the smarter fans amongst us.

---


I can't say for sure, but I wouldn't be surprised if a lot of people feel this way because this comes on the heels of an HHH interview where he said the WWE Wrestler that reminds him the most of himself is Sheamus, that they train together and such. HHH is super-high on Sheamus, and that sort of ringing endorsement from him can do a lot for one's status in the company.

So it's possible that Sheamus is already starting to get a "Handpicked by HHH" feel to a lot of the HHHaters.


---
Professional Hat Thief.
Amos Cochran
Lap cheong



Since: 28.8.09

Since last post: 1114 days
Last activity: 1114 days

#20 Posted on | Instant Rating: 6.01
I sincerely doubt that.
Pages: 1 2 3 Next