geemoney
Scrapple



Since: 26.1.03
From: Naples, FL

Since last post: 12 days
Last activity: 42 min.

#1 Posted on | Instant Rating: 7.51
TONIGHT: Two big matches announced: Edge takes on Big Show and Triple H faces Ted Dibiase and Randy Orton in a 2-on-1 Handicap Match. Why yes, Wrestlemania IS less than two weeks away, why do you ask? Rumor has it one or two more Hall-of-Fame inductees are scheduled to be announced before WM. And will the trio of legends accept Chris Jericho's challenge for a match at Wrestlemania?

-WWE Open.

-They went straight to the ring, where Ric Flair was standing, his music playing. He got a formal introduction from Lillian Garcia. He also did his "Whoo!" a couple of times and strutted. On behalf of Roddy Piper, Jimmy Snuka and Ricky Steamboat, he accepted Jericho's challenge for Wrestlemania. Flair said he would be honored to be in their corner. He said he can't compete but he'll only be too happy to be in the ring with those three legends, holding their arms high after they beat Y2J and shut him up forever. Jericho, on the Titan-Tron, interrupted and said he'd heard all he needed to from Flair. On the Tron, video clips of the legends played while Jericho talked. The camera then panned back to Chris in the control room. He walked out of the trailer and went inside the building. He was walking, asking if they thought last week's scene of them getting the best of Jericho was how it would end. Jericho talked about Mickey Rourke, including a shot at him for "blowing" the Oscars. He started walking to the curtain and said no one cares about Flair anymore. He said he'd show Flair just how dire his predicament has become.

Then he walked out through the curtain and into the arena, saying the legends are afraid that if they stay out of the spotlight for too long, they'd be forgotten, washed up and become an inconsequential nobody. Chris said it's better to be a nobody than to drag your name through the mud. Jericho said it'd be a beat-down at Wrestlemania and Flair will be forced to stand at ringside, powerless. He said Rourke will be sitting ringside, watching the carnage he ultimately caused. He said a whole new generation of people will remember those legends and guys who will be euthanized by him at Wrestlemania. Flair said Jericho is wrong and they refuse to be judged by punks who will never be H.O.F material. He said they love to be respected for accomplishments they've received during their careers. Flair said he'll be so proud to stand by his Hall-of-Fame brothers, his peers and friends as they beat Jericho. Flair said he's looking forward to him standing in the ring, finding Rourke in the crowd and having him stand along side the four of them, all looking at Jericho's broken body. Then, in front of 70,000 fans, he'd "Whooo!"....but then Jericho punched him in the face.

Jericho kept up the assault on the noggin of Flair, then kicked him out of the ring. Jericho began to de-suit as he went out after Flair for some more carnage to be inflicted. He pummeled Flair at ringside, pulling his dress shirt over his head and dragging him on the mat. Flair was busted open at this point. He threw Flair over the announce table and into Michael Cole. He then tossed Flair into the timekeeper's area. "You suck" chants from the crowd. C'mon Lawler, get him, he's RIGHT THERE! Flair got put on the table and socked some more. The were right in front of Lawler as Jericho hit him with a shoe, then tossed it into the crowd. He took Flair's other shoe and did the same. Flair began to fight back but it was to no avail. This is a Grade A beating, folks. Into the steel steps went Flair. Lawler kept yelling for Jericho to stop. He took a camera from the cameraman at ringside and got ready to hit Ric. He hit Flair over the head with it. Jericho took the watch that HBK gave him off Flair's wrist, put it on the steel steps and stomped it repeatedly. Jericho walked away as Flair laid bloodied at ringside.

[Commercial Break]

-The announcers were on camera and Lawler said that was the most disgusting thing he's seen in his career and that there was no excuse for it.

(1) Jeff Hardy vs. Dolph Ziggler- Extreme Rules Match
Lawler and Cole plugged the two matches that were announced ahead of time. Hardy grabbed Ziggler's hand and started pounding on him. Jaw-breaker was countered by Ziggler, who then went to ringside and got a chair. Hardy dropkicked his legs out from under him before he could use it. Hardy missed a splash in the corner on Dolph after propelling himself off the chair. Ziggler got a trash can from under the ring and nailed Hardy over the head with it for two. Dolph tried to suplex Hardy off the top, but Hardy gave him a seated suplex chest-first onto the trash can. Twist of Fate that somehow turned into a neckbreaker on the trash can. Jeff retrieved the chair and whacked Dolph several times in the back with it. Twist of Fate (that Dolph took as a neckbreaker AGAIN) on the chair, then a Swanton for three.

Winner: Hardy, at 3:00. When does Matt get to fight these "extreme rules" warm-up matches like Jeff has?

Jeff got on the stick after the match and said he knows Matt is watching.....what he just saw was not extreme, but what he'll feel at Wrestlemania will be.

-Lawler and Cole caught the viewers up with the Big Show-Edge-Vickie goings-on, then showed what happened on Smackdown this Friday between the three of them.

-John Cena was backstage in some office. He showed a giant personalized Get Well card that he said he wrote to Vickie. He read what he wrote and they showed what Edge & Vickie's child would look like (they did the same with Vickie & Show). Clips of the feud ran as Cena recited his rhyming card. He ended is by saying he'd win the title at Wrestlemania.

-Lawler and Cole plugged Cena's appearance later tonight on The Tonight Show with former WCW Superstar Jay Leno. They plugged Show vs. Edge again, then after Raw, an exclusive Sneak Peek on USA of "12 Rounds."

[Commercial Break]

-A Wrestlemania 21 recap video aired.

(2) Kane & Finlay & Mark Henry & Shelton Benjamin vs. MVP & Christian & Kofi Kingston & CM Punk
No introductions- everybody was already in the ring. And no, you didn't miss a Finlay heel turn. I guess it's what happens when you have five faces and three heels. MVP and Benjamin started the match off. They went back and forth, but Punk tagged himself in as the announcers did make mention of MVP winning the U.S. Title from Shelton on Smackdown this past week. Someone said "I'm really looking forward to..." as someone screwed up the audio. Sounded like a promo from someone but no one acknowledged it. Finlay tagged in and worked over Punk's leg as the show cut to break.

[Commercial Break]

Punk worked out of a hold Kane had on him and used his kicks to get separation. Christian tagged in, as did Shelton. Cole called him the innovator of the ladder match. Christian flew all over the ring and even hit Finlay. Reverse DDT for two as Finlay interfered. MVP took him out. Kane grabbed MVP by the throat but Kofi dropkicked him off the top. Henry ran full force into Kofi, then he caught Punk coming off the top. MVP took him down though and Punk flew over the top rope onto Henry. Paydirt on MVP, but Christian then hit Benjamin with the Killswitch for the win.

Winners: Punk, MVP, Christian and Kofi at 7:09. Lots of action toward the end used to preview the actual match.

After the match, Finlay took out several men with a ladder he got from under the ring, including Christian, Mark Henry, Tony Atlas and CM Punk. He celebrated with Hornswoggle in the ring with the ladder over his head.

-A preview of "12 Rounds" aired.

-Still to come, a 2-on-1 Handicap match with Ted Dibiase and Randy Orton taking on Triple H. We'll hear from Orton next.

[Commercial Break]

-The Wrestlemania preview video with "Shoot to Thrill" from AC/DC aired.

-Lawler and Cole again talked about Flair's beat-down, plus Hardy's win over Ziggler and the MITB tag match. Cole said last week, Orton thought he had Triple H right where he wanted him. Then we saw a video of HHH assaulting Orton in his own home, plus stuff that happened on last week's show.

-Todd Grisham was backstage with Randy Orton. Grish asked him about Trips getting the psychological advantage over Orton. Orton said, unlike what HHH said on Smackdown, he doesn't suffer from cowardice. He didn't attack someone in their own home. He's the one that kicked Vince and Shane in the head and RKO'd Steph, knowing who she's married to. Does that sound like a coward, like someone who should've known better? He promised to do something to Trips tonight that would make the assaults on HHH's family look tame. Orton reminded him that it was Triple H and his family that brought this upon themselves.

-Edge came out for his match. Before his opponent came out, Vickie Guerrero was introduced and Chavo wheeled her down to the ring in a wheelchair. It's back! Speaking of back, why isn't Stephanie back in the GM role? Anyway, the match is next.

[Commercial Break]

-Edge appeared to want to talk to Vickie at ringside but when he got close, she just looked the other way. When Big Show came out, he went to Vickie and bent down like he was trying to apologize but again Vickie looked the other way. Cena came on the Titan-Tron and said Show and Edge weren't acting like men and he tried to give them a pep talk so as to do the most damage to each other tonight. He said that if neither has the title after WM, they both would've slept with Vickie for nothing. Guerrero fumed at ringside as the bell rang to start the contest.

(3) Edge vs. The Big Show
Big Show got the best of Edge early on. Edge rolled to ringside in pain, right in front of his wife. Show bealed Edge back in the ring over the top rope. Big forearm to the back from Show. Show told Vickie that Edge doesn't deserve her. Edge again went to ringside and knelt in front of the announce table. Big chop across the chest of the champion. Lawler said it sounded like a gunshot. Big Show shouted that Edge was weak. Back in the ring, Edge started attacking Big Show's leg. Terrible DDT by Edge on Show, as it looked like Show just gently hit the canvas and flipped over. Show picked Edge up over his head and let him down throat-first over the top rope. He tied Edge up in the ropes and was about to give his knockout punch to Edge. Vickie got up at ringside and started screaming. Chavo got in the ring to do Vickie's bidding, drawing a DQ.

Winner: Let's say no contest, at 3:39. Not a lot to the match; more of an angle than a match, so I don't think it did anything to diminish the main event at WM.

Show tossed Chavo aside, but Chavo came from behind and hit Show. Show started going toward Chavo, but Edge got free and went at Show, missing him and hitting Chavo with a spear. Edge turned around and right into a right hand from Show. Show told Vickie he did that for her.

-It's a handicap match later tonight as Orton & Dibiase face Triple H.

[Commercial Break]

(4) Rey Mysterio vs. William Regal
Cole said the challenge by Mysterio has been accepted and it'll be JBL vs. Rey at WM. After Rey's entrance, JBL's music hit. I thought they were giving away ANOTHER WM match tonight. But no, it was JBL, William Regal and Layla getting out of his limo. JBL joined the commentary team for this one. Cole said "how you doin' partner?" No Cole, this isn't Smackdown 2007.

Rey monkey-flipped Regal over as Cole brought up that it was Rey who retired JBL initially. Regal escaped under the ropes before Rey could hit a 619. JBL distracted Rey allowing Regal to hit a forearm to the face. Rey went face-first into the apron. Regal took over on offense on Rey inside the ring. JBL wouldn't even give a hint to his "big plans" at Wrestlemania. Rey was hurt and referee Charles Robinson checked on him. Apparently it was from a knee to the nose. Rey was quick to get back on his feet and use some kicks to his advantage. 619, springboard splash, it's over.

Winner: Rey, at 2:58. Solid while it lasted.

A baseball slide by Rey took out JBL at ringside.

-They showed clips of what happened last week in the HBK/Taker vs. JBL/Kozlov tag match. The Undertaker has some words next.

[Commercial Break]

-Undertaker made his usual entrance where the lights go on and he's suddenly in the ring. Taker reminded HBK that the last time they fought, HBK spent the next five years at home in agonizing pain, trying to recover. He said HBK better remember that it was him who opened the gates of hell. HBK's music hit and a video started playing. HBK was in a graveyard giving a promo interspliced with videos of him taking out opponents (Taker included). HBK said he respects Undertaker but he's not afraid of a confrontation with him. He talked about Taker's previous WM opponents and how that doesn't intimidate him. Michaels ran down Taker's previous wins, saying a few words about each opponents along the way. There was a freshly dug grave with a gravestone that read "16-1." HBK kicked the headstone into the plot and said "Undefeated Streak? Rest in peace." He then began to shovel dirt onto the headstone. Taker paced around the ring and anger and did the eyes-rolling-to-the-back-of-the-head thing.

[Commercial Break]

-A Hall-of-Fame video aired. Apparently, the final inductee will be announced tomorrow night on ECW.

-Santino Marella was in the ring with Beth and Rosa. I think he's got new music. Santino said he knows who's going to win the 25-Diva Battle Royal at WM. He said he would. He said he went to Vickie Guerrero last week after Mickie James assaulted him and that it's discrimination to not allow him in. If he can beat Mickie with one arm tied behind his back tonight, he's in the match.

(5) Santino Marella vs. Mickie James- One Arm Tied Behind Santino's Back
Marella missed a charge into the corner and Mickie tripped him. She spanked him on the butt then tied Santino's other arm behind his back. Marella to a vertical base, and he said he didn't need no hands to beat her. She wanted a test of strength to taunt him, so he kicked her legs out from under her then headbutted her a couple times. He tried to steamroll her to know avail. Mickie went for a pin and got two. Santino got the best of Mickie again. Santino tried to go to the top rope but struggled. He got to a sitting position on the top. Mickie got up and shooed Rosa off the apron. Beth got pissed at Mickie but accidentally shook the top rope, knocking Santino off. She hit the Chick Kick on him for the win.

Winner: Mickie, at 2:20. Kelly and Melina celebrated with Mickie in the ring.

-Randy Orton and Ted Dibiase face Randy Orton in a 2-on-1 handicap match tonight.

[Commercial Break]

-Cole and Lawler said Friday night is the opening night for "12 Rounds." The trailer for the movie aired. Afterward, they mentioned Cena would be on the Tonight Show later tonight.

-The announcers previewed the WrestleMania card.

-Randy Orton and Ted Dibiase came out for the main event. It's next.

[Commercial Break]

-A preview of "12 Rounds" will be shown on USA after Raw. Then what were all those video packages we've already seen?

-They showed what happened between Jericho and Flair earlier tonight. Lawler said Flair might not be here next week but he said he would be. He called Jericho out for next week and he told Jericho to come get a piece of this legend. That SOUNDS like he challenged him to a match but I'm not sure.

(6) Randy Orton & Ted Dibiase vs. Triple H- Handicap Match
HHH made his entrance and went after Orton before the bell as Dibiase tried to restrain him. They went outside and Dibiase finally corralled HHH. They beat on him in the ring, but outside it went again and Dibiase got thrown into the steps. Orton was thrown over the announce table. Triple H went under the ring, presumably for a sledgehammer, but Cody Rhodes came out instead and all three of them took out HHH, and they put handcuffs on him. In the ring, of course HHH was able to tackle Orton before they again got the best of him. I don't think we're getting an official match. They handcuffed The Game to the top rope, but he still fought them off for a brief moment. They finally had him down on the mat and they all put their boots to him. Orton got a mic from ringside and said there was only one person who can save him now and SHE had better hurry. Orton retrieved Triple H's sledgehammer from underneath the ring. Orton showed off the sledgehammer and HHH kicked him in the gut, which just brought the onsalught on even more. Orton was about to hit The Game out of the park when Stephanie ran down.

She stopped at ringside- Triple H shouted for her to get back and that he's got it. Orton kicked him a few more times, then raised the sledgehammer. Steph got on the apron but slowly got back down. But Rhodes and Dibiase were behind her so she got back on the apron and walked right into Orton's arms. Crowd chanted for HBK. Triple H made his way to that end of the ring and was in arm's reach of Orton, who took Steph and set her up for the DDT with her feet on the middle rope. The Game and Orton stared at each other and Orton pulled the trigger on the mov. Orton was on his knees just out of Triple H's reach. Orton rolled Steph over but kept her away from Triple H. Orton had the sledgehammer and was about to hit Triple H with it, but looked at Stephanie. Orton set the hammer down right next to Stephanie. Orton got right in the unconscious Steph's face and kissed her on the lips as HHH flailed around. Orton again brought himself close enough for Trips' fingertips to touch Orton's nose. They both got to their feet and Triple H still tried to reach out for Orton. Still couldn't though. Orton took the sledgehammer and wailed The Game in the face with it. Orton finally left the ring with Rhodes (who was taped up in the shoulder area) and Dibiase. The camera lingered on Steph, then HHH, and finally Orton to end the show. Beautiful angle (the Steph kiss may have been a bit much), but has the damage already been done to Orton's character in this feud? Oh, and....

Winner: No Match.

(edited by geemoney on 23.3.09 2306)

(edited by geemoney on 23.3.09 2307)
Promote this thread!
The King of Keith
Lap cheong



Since: 4.11.02
From: Winchester, VA

Since last post: 1381 days
Last activity: 1381 days

#2 Posted on | Instant Rating: 3.84
I groaned when I saw it was 10:45 and they were already starting the main event. I knew that 15 of the 20 minutes left were going to involve Randy Orton standing around and doing nothing and trying to look "cunning" and "dangerous". Boy was I right. That last segment was a big turd.

The other main event looks to be just about as dull. The match tonight did nothing for me.

It's a shame, too, because the rest of the show was really good. I enjoyed the short extreme rules match, and the Flair beatdown was epic. Oh, and HBK/Taker just gets better each week.





---

Bored? Why not visit kingofkeith.blogspot.com?
John Orquiola
Scrapple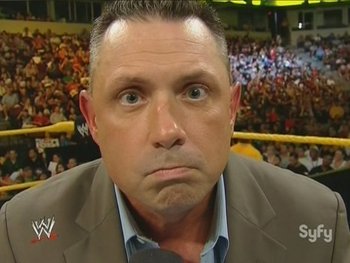 Since: 28.2.02
From: Boston

Since last post: 1548 days
Last activity: 1548 days

#3 Posted on | Instant Rating: 4.39
"Good job, Orton!"

I thought it was a good job overall. Steph hasn't looked that hot in years. I remain utterly convinced she and Orton are in cahoots.

The violence was escalated this week between the main event angle and Jericho beating down Flair.

Undertaker was trying to outdo Triple H's angry face from the last time Orton beat down Stephanie.
JustinShapiro
Scrapple
Moderator




Since: 12.12.01
From: Pittsburgh, PA

Since last post: 148 days
Last activity: 1 day

#4 Posted on | Instant Rating: 8.18
The show closer was a great angle to get HHH/Randy back to where they needed to be after all the "I will never touch you except immediately," "go directly to jail" nonsense. Please bring in Linda or Rod McMahon next week to get theirs.

On the other hand, I can't get into anything Jerichowise no matter how great because the payoff just can't live up to it. I was trying to will Lawler into stepping in front of him and punching him with the Lawler punch to partially save WM but I couldn't get it done, I'm not from the movie Push.

(edited by JustinShapiro on 23.3.09 2337)
odessasteps
Scrapple



Since: 2.1.02
From: MD, USA

Since last post: 1559 days
Last activity: 1526 days

#5 Posted on | Instant Rating: 7.26

When I skimmed the results and saw Orton kissed Steph, I thought she turned heel.

Then, I reread more carefully and let down a big whew.


---

Mark Coale
Odessa Steps Magazine
The Affirmation, Baby Blog
yamcha
Mettwurst



Since: 21.6.07
From: ....here?

Since last post: 3026 days
Last activity: 2984 days

#6 Posted on | Instant Rating: 0.80
Did any one else notice all the tittle belts just sitting on a table when Jerico was about to walk on to the stage?
DJ FrostyFreeze
Scrapple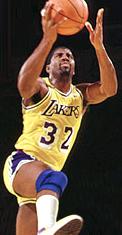 Since: 2.1.02
From: Hawthorne, CA

Since last post: 252 days
Last activity: 1 hour

#7 Posted on | Instant Rating: 8.33

Originally posted by yamcha

---

Did any one else notice all the tittle belts just sitting on a table when Jerico was about to walk on to the stage?

---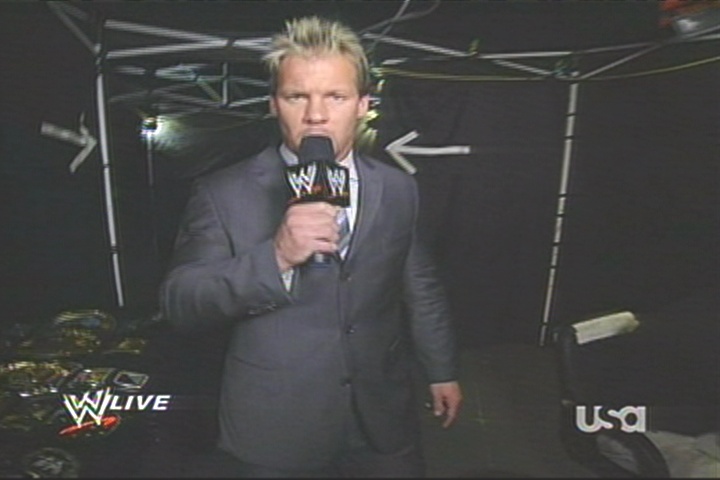 I did!

I guess that explains why guys (almost) never wear their title belts to the ring anymore. I know each champion used to be responsible for carrying his/her own belt around to each show, I wonder when that changed?

(edited by CRZ on 24.3.09 0010)

---

MUTigermask
Boudin rouge



Since: 8.10.03
From: Columbia MO

Since last post: 1906 days
Last activity: 1057 days

#8 Posted on | Instant Rating: 6.11
Originally posted by odessasteps

---


When I skimmed the results and saw Orton kissed Steph, I thought she turned heel.

Then, I reread more carefully and let down a big whew.

---


Wait, she's a face!? I personally loved the end angle, and I thought Orton came off as the killer heel he seemed to be a few months ago again. My minor gripe is that there was nobody to come out and stop it? In some feuds the first sign of a fight there are 20 security guys out to separate them. I guess I disagree with KoKeith about Orton then. If he wants to make something of it we can fight it out in Street Fighter. Of course he and I both know who'd win that.


And why would they care where the belts are it's not as if they're feuding over them or anything! Seriously, they barely even mention the titles in the top two feuds. At this point I could care less about the whole Vickie/Edge/Show triangle and don't care for Cena's role as (unfunny)comedian in the feud. When is the last time they mentioned the title in the Orton/HHH feud?

Bout time Christian got another win. I always enjoy those multi-man tags.

The Jericho/Flair angle was of course awesome, but I just can't get excited about the Mania match. It'll be interesting to see how overbooked it is at least.

Liked Jeff's intensity in his after match promo. I assume Matt will get one of these warm-up Extreme Rules matches at some point.

Okay, what's the point of staying around to watch the sneak preview of 12 Rounds when they show what, 2-3 previews of it per show.?


(edited by MUTigermask on 23.3.09 2222)

(edited by MUTigermask on 23.3.09 2225)
yamcha
Mettwurst



Since: 21.6.07
From: ....here?

Since last post: 3026 days
Last activity: 2984 days

#9 Posted on | Instant Rating: 0.80
I think it all changed when belts started getting lost on the way to the show. I rember some one loseing one of the belts and had to were an older version they had.
Kevintripod
Banger



Since: 11.5.03
From: Mount Pleasant, Pa.

Since last post: 7 days
Last activity: 2 days

#10 Posted on | Instant Rating: 3.74
They made Lawler look like a total jackass where he just stood and watched Jericho practically kill Flair, and then later in the show he's suddenly mad and is wanting a piece of Jericho for what he did.

I also agree that Steph looked fantastic. I was shocked when I saw how thin she had suddenly got.


---

The best part of waking up is not Folgers in your cup, but knowing that Chuck Norris didn't kill you in your sleep.
AlbySure
Boerewors



Since: 10.12.01
From: LA

Since last post: 494 days
Last activity: 44 days

#11 Posted on | Instant Rating: 6.92
Originally posted by DJ FrostyFreeze

---

I guess that explains why guys (almost) never wear their title belts to the ring anymore

---


They...don't?
oldschoolhero
Knackwurst



Since: 2.1.02
From: nWo Country

Since last post: 3418 days
Last activity: 3352 days

#12 Posted on | Instant Rating: 9.00
HELL of a closing angle. Of course, because Orton's acting like a, y'know, heel, I'm sure some people will hate it.

The Jericho promo was gold, but it's impossible to get too excited when the pay-off is incapable of being a great match. I'm sure we'll get some well-orchestrated spots and so-on, but still.



---
"And here...we...go."
AWArulz
Scrapple



Since: 28.1.02
From: Louisville, KY

Since last post: 15 days
Last activity: 8 days

#13 Posted on | Instant Rating: 3.70
I thought this was the most heelish Orton had ever looked. After he gave Steph the DDT, he came up, with drool hanging from his face, but just left it there. The hanging _just_ outside the face's grip, the turn toward the girl - classic heel stuff.

I used to hate orton because he was not geed at his job, now I can hate orton because he is. He still might be a boring wrestler most of the time, but he's playing the heel role to perfection right now.

(I still think his tattoos are ugly though)


---
We'll be back right after order has been restored here in the Omni Center.

"That the universe was formed by a fortuitous concourse of atoms, I will no more believe than that the accidental jumbling of the alphabet would fall into a most ingenious treatise of philosophy" - Swift

supersalvadoran
Sujuk



Since: 10.1.08
From: westbury, new york

Since last post: 737 days
Last activity: 287 days

#14 Posted on | Instant Rating: 3.64
Originally posted by odessasteps

---


When I skimmed the results and saw Orton kissed Steph, I thought she turned heel.

Then, I reread more carefully and let down a big whew.

---


Don't get your hopes up. I get the feeling that the Orton/HHH match ends one of two ways:

-HHH winning cleanly as a reward for 'paying his dues' in previous WMs (having lost in every one since 20, except 23).

-Orton winning thanks to Steph turning heel and screwing HHH. And then finding out that the two were in cahoots the whole time to mindfuck with HHH.

I really don't care much of either option, but I think the second one is more likely, unfortunately.

As for the Jericho- Flair segment, nice interview from jericho and good, bloody beatdown he gave on Flair. But I must admit, the thing I took away from this wasn't Jericho's evil bullying or Flair being attacked, but the sight of Blade Braxton as the Midnight Rose doing Cactus Jack gun saultes next to them. Is it wrong that I got more enjoyment off a inside Wrestlecrap joke than I did over an actual wrestlemania storyline?




---
Mayhem
Scrapple



Since: 25.4.03
From: Nashville, TN

Since last post: 426 days
Last activity: 311 days

#15 Posted on | Instant Rating: 5.14

I thought it would be hard to top Jericho's heelness from the show's open, but I think Orton did it. They've made me actually care about this match.

I halfway expected Shane to come out, but I wouldn't be surprised to see him come out and detour Rhodes/Dibiase at WM25.
djp
Morcilla



Since: 16.2.07
From: 3rd Floor, NW window

Since last post: 621 days
Last activity: 524 days

#16 Posted on | Instant Rating: 4.18
I didn't care for the opening segment at all once the violence started. I thought the reason Flair retired is so we wouldn't have to sit through this stuff anymore. Performer or not, he's a sixty-year-old man getting stripped naked and bleeeding all over the ring.

And didn't I hear Flair's voice over the PA system at some point in the tag match? It sounded like he got close to a microphone for a few words during the match.
jwrestle
Lap cheong



Since: 4.4.03
From: Nitro WV

Since last post: 31 days
Last activity: 31 days


ICQ:
#17 Posted on | Instant Rating: 2.23
Best EVER, ok probably comparable to the Hulkster skits just more serious, HBK promo! I was totally sold on him going to the graveyard!

Apparently, I didn't miss much while reading a book instead of watching what was on screen.

(edited by jwrestle on 25.3.09 0835)

---
View my page on Spirit Fanatics

Check out all your NWA Mountain State action on the Mevio Network.

For all your independent wrestling news, shows, and video.
Goto http://www.indywrestlers.net ***New Items added daily and weekly*** Sign up on the message board.



9.30.08 1st time W of day.
Spaceman Spiff
Knackwurst



Since: 2.1.02
From: Philly Suburbs

Since last post: 6 days
Last activity: 3 days

#18 Posted on | Instant Rating: 4.05
I don't know how anyone could not like that closing segment. That was like mainlining pure awesomeness. I would *SO* love it if the crowd completely turned on HHH and backed Orton at Wrestlemania.

But, other than the closing segment, and the opening Jericho/Flair segment, everything in between was pretty boring.


---
Matt Tracker
Scrapple



Since: 8.5.03
From: North Carolina

Since last post: 26 days
Last activity: 10 hours

#19 Posted on | Instant Rating: 6.92
Originally posted by oldschoolhero

---

HELL of a closing angle. Of course, because Orton's acting like a, y'know, heel, I'm sure some people will hate it.




---


Au contraire, mon hero, I thought they hit a big reset button beginning with Orton's promo. He claimed to have been tickled with himself for cutting down the McMahons instead of fearing his legally protected mental illness. That's what we needed to see from him. That's what I WANTED to see from him.

The end segment was strong. I'm not crazy about going back to the Steph well but to do so with such tension in front of a chained Hunter? With Orton standing just far enough that Hunter could only brush his face with his fingertips? With Orton kissing the unconscious Steph? And that crowd going bonkers? It worked like crazy. Orton was mean and aggressive and drooling, and I hope to hell they can blow off this angle at WM in a way that befits what we saw tonight. It may be best to ignore everything between the Steph RKO and this RAW.

Jericho's promo was f'ing brilliant, capped by the crowd going livid when he stomped the watch. Such a small thing performed so well. I agree with the Lawler sentiments that he had to do something. Every week he claims Jericho has committed the most disgusting thing he's ever seen, yet he just sits there. Maybe next week, he'll be sacrificed to Jericho.

Ziggler's tights are awesome. Shame he sold the Twist of fates so weakly, but he was going headfirst into metal, after all.

HBK/Taker is fun stuff, so far.


---

"To be the man, you gotta beat demands." -- The Lovely Mrs. Tracker
redsoxnation
Scrapple



Since: 24.7.02

Since last post: 1910 days
Last activity: 1910 days

#20 Posted on | Instant Rating: 4.94
Wasn't Jericho proven correct that no one cared about Flair when he beats him to a bloody pulp and no one from the back attempts to stop the carnage? Where were all the guys who stood on the ramp less than a year ago bowing towards Flair as he left?
Pages: 1 2 3 Next