geemoney
Scrapple



Since: 26.1.03
From: Naples, FL

Since last post: 22 days
Last activity: 3 min.

#1 Posted on | Instant Rating: 7.51
TONIGHT: Wrestlemania has been turned on its head now that it looks like John Cena vs. Edge and Triple H vs. Randy Orton will be the top two matches. Both feuds should be advanced in some way tonight. JBL takes on Shawn Michaels with the winner challenging Undertaker at Wrestlemania...but Vladimir Kozlov has also said he wants a piece of that pie. It's a three-way Money in the Bank Qualifying Match: The Miz vs. John Morrison vs. CM Punk. Yikes, I would've liked to have seen all three in the match. Plus, will any legends confront Chris Jericho this week? What will he have to say about Mickey Rourke losing at the Oscars last night? And will we get a new Hall-of-Fame inductee?

-WWE Open.

-Clips from last Monday aired, where Shane O'Mac challenged Randy Orton and Orton took out Stephanie. And, of course, Triple H's angry face.

-Live in the arena, Justin Roberts (no Lilian?) welcomed Vickie Guerrero, Smackdown GM. Is this last week? Vickie was in the ring and did her "excuse me" bit right off the bat. She said that due to the unfortunate incident involving the McMahons last week, she has been named the interim general manager of Monday Night Raw. Vickie said she wished the McMahons nothing but the best and said she will treat Raw the same as she does Smackdown. John Cena's music interrupted and he came out. Cena wondered why the WWE Board of Directors would choose Vickie Guerrero and he even suggested bringing back Mike Adamle (saying at least it was funny when he screwed up) or "that loser" Michael Cole and then made fun of his calls. Those were kind of mean-spirited. Cena said he wasn't going to fight city hall, then congratulated Vickie for being GM. Cena accused her of only caring about her husband, Edge. Cena noted that he does have a re-match clause and that he's going to cash it in tonight. Before Vickie could respond, Edge came out. He was seconded by Big Show.

Edge asked Cena who he thinks he is, coming out and intimidating his wife and all. He got in the ring and hugged Vickie for extra heat. Edge said he thinks it's time Cena feels intimidated. Cena told Edge to stand up and be a man for once. He said Edge has no excuse not to defend it tonight. Edge said he does have an excuse: He doesn't answer to Cena. Edge said Cena wants to be this generation's Bruno Sammartino, Hulk Hogan or Steve Austin. Interesting inclusion of Bruno there. He said Cena wants to be the one people in this generation look up to. Edge said Cena can never be that guy as long as he's around. Edge suggested Cena hold off on the re-match and that when he beats Cena, all of Cena's fans will be left with nothing. "Cena" chants from the crowd. Cena talked about the 400 pound beast at Edge's side, then also mentioned Big Show. That sent Vickie into a fury. Cena said he is one match away from being a future champion and that Vickie should do the right thin and ensure the match happens. Show told Cena to show some respect for his general manager. Cena asked Big Show where he fits in. Cena then answered his own question, saying he was hired to take care of Vickie Guerrero and made fun of Edge's prowess in the bedroom. Vickie said Big Show is her friend and that Cena is her subordinate. She said she'd put Cena in action tonight against her family (Edge) or her friend (Big Show). Cena said he'd either be slaying a giant or walking out as World Champion. So is it Cena's choice or Vickie's?

-In a Triple-Threat match tonight, CM Punk takes on John Morrison and The Miz for a spot in the Money In The Bank Ladder Match.

-A car pulled up backstage. Ted Dibiase and Cody Rhodes got out, looked around and then told Randy Orton he could get out of the car. Orton hurriedly got his stuff out of the trunk and headed into the arena.

[Commercial Break]

-They showed patrons in a bar across the street in Nashville, Tennessee enjoying some live music.

-Tonight, Shawn Michaels faces JBL in a match where the winner will challenge Undertaker for a match at Wrestlemania.

(1) CM Punk vs. The Miz vs. John Morrison- Triple-Threat Money-In-The-Bank Qualifying Match
Punk fought off the tag champs initially, but the numbers game caught up to him. Punk avoided a charge by Miz in the corner, but Morrison took him out before he could get back on the offensive. Punk fought away again, but Miz held onto the ropes on a GTS attempt. Punk kicked Miz off the apron but Morrison clotheslined Punk out of the ring. All three men were down out of the ring as they went to break 2:30 into the match.

[Commercial Break]

Morrison had Punk in a rest-hold on the mat upon return from break. They showed what happened during the break, with Morrison accidentally taking Miz out. Jumping heel kick by Punk, then a knee to the face in the corner. Before he could hit the bulldog, Miz came in and corner clotheslined Punk. Miz took over on Punk while Morrison helpfully rolled out of the ring. A minute or so later, Morrison came back into the ring, but Punk held serve against both men. He shouted that he was going to Wrestlemania and scoop slammed Morrison for two. Morrison hit his springboard kick to the face with Punk on Miz's shoulders in a nice spot. Miz rolled up Morrison for two and the partners stared each other down and traded fisticuffs in the ring. Miz tried to suplex Morrison into the ring, but he did it right onto Punk's shoulders. Punk used Morrison's legs to knock Miz out of the ring, hit the GTS, and won the match.

Winner: Punk, at 10:25. Cool finish and a good match, but the crowd seemed dead for most of it.

-Next, we'll see the interview Jim Ross did with Triple H that aired on Smackdown this past week.

[Commercial Break]

-Michael Cole and Jerry Lawler (clad in a gaudy purple shirt) addressed the Triple H-Randy Orton situation, with Lawler even acknowledging that Trips is married to Stephanie.

-They aired the interview that JR did with Triple H, in its entirety.

-Todd Grisham was backstage, standing outside Randy Orton's locker room. He said he was waiting for Orton to come out so he could talk to him, then Rhodes and Dibiase walked out. Cody said he doesn't like how all this is being presented: Randy didn't want to face Shane last week, Shane did; he didn't confront Stephanie, Stephanie confronted him. He said Orton isn't going to be a prisoner on his own show and that if HHH showed up tonight, he'll be ready.

-Santino Marella, Rosa and Beth were walking together and met up with Dolph Ziggler. Dolph tried to shake their hands but Santino shook his hand and introduced each of them. He said Ziggler's "abominables" are nice, but not as good as his, which is covered by his fancy t-shirt. A six-person mixed tag match is next.

[Commercial Break]

-The camera was in the parking lot, as Todd Grisham was standing by waiting for HHH's arrival.

(2) Melina & Cryme Tyme vs. Dolph Ziggler & Santino Marella & Beth Phoenix- Mixed-Tag Match
I would've preferred Goldust and someone else in CT's spot. I'm also surprised this isn't airing at 10:30. Melina and Beth started things off and Melina looked like she kicked Beth right in the crotch. They did some unique maneuvers and came to a stand-still. Beth reached her hand out and before Santino could tag in, Ziggler took it. JTG came in as well and the two traded take-downs. Face-plant by JTG. Ziggler suckered JTG into the corner and took over. Ziggler faked a tag to a ready Santino. Beth was not happy Santino didn't tag in. Rear chin-lock by Ziggler as Santino was chomping at the bit for a tag. Hard shot by JTG, who managed to make a tag to Shad Gaspard. Shad went for an elbow but Ziggler crawled away to finally tag Santino. Santino got himself pumped up and ran right into Shad's finisher.

Winners: Melina & Cryme Tyme, at 3:58. Santino was entertaining, but that's about all. I'd be interested to see if this thing with Ziggler and Santino goes anywhere.

-Shawn Michaels was walking backstage, heading to the ring for his match with JBL.

[Commercial Break]

-"Shoot To Thrill" played over some Wrestlemania highlights. The big show is only 41 days away, doncha know.

-John Cena was in his locker room, getting ready to face presumably Big Show or Edge.

-The trailer for "12 Rounds" aired.

(3) JBL vs. Shawn Michaels
Apparently, the winner of this match faces Vladimir Kozlov next week on Raw and the winner of THAT match will challenge Taker at WM, per Vickie Guerrero. JBL took a shot with a right hand at HBK in the corner, but Michaels got a mini Thesz Press on Layfield. JBL quickly took back over, including stepping on HBK's hand. He missed an elbowdrop and Shawn capitalized, working the arm of JBL. They continued going back-and-forth and JBL punched HBK numerous times in the corner. Michaels came back with chops, brushing off those punches. Hard whip into the corner by JBL. Another right hand knocked Michaels out of the ring. Michaels avoided getting thrown into the ring post and pushed JBL into it, with HBK and JBL's heads knocking into each other. Both men were down on the outside. They both barely beat the count back in as they went to break.

[Commercial Break]

HBK was crotched on the top rope and JBL nailed him with a big boot, with the impact sending him to ringside. Clothesline once Michaels got back in, but that only got JBL two. Bradshaw grabbed an abdominal stretch, grabbing HBK's leg in the process. Flying forearm by Michaels and he began his comeback. Big elbowdrop off the top found its mark. Shawn started tuning up the band, but avoided a clothesline instead. JBL threw HBK over the top rope but Shawn skinned the cat, only to get big booted once back in. JBL set up for the clothesline from Hell. As JBL hit the ropes, Shawn rebounded with a superkick for the win.

Winner: HBK, at 12:54. Kind of a blah match. These guys don't seem to match up very well in the ring.

As Shawn celebrated, Vladimir Kozlov angrily walked to the ring. The two stared at each other in mid-ring. Shawn went to punch Kozlov first but Vlad brushed it off and hit a spinebuster on Michaels.

-Orton, Dibiase and Rhodes were getting taped up backstage, awaiting the arrival of Triple H.

[Commercial Break]

-A Wrestlemania XXIV video aired.

-Jamie Noble was back in the ring with a mic. He said he only lasted 15 seconds last week against Kane, but if he can last longer against his opponent this week, he'll be headed for Wrestlemania. Keep your feet on the ground and keep reaching for the stars, Jamie.

(4) Jamie Noble vs. Mike Knox
They had the timer in the bottom left side of the screen. Noble got some quick offense in but it didn't have much effect. Big boot followed by a not-so-great Knox Out for the pin.

Winner: Knox, at :29.

-Cole and Lawler talked about the WWE Hall-of-Fame, then threw it to a video package talking about the newest member of the Class of 2009. It was Ricky Steamboat. He will be inducted by Ric Flair. We'll actually hear from Steamboat next. Will Jericho interrupt that?

[Commercial Break]

-Michael Cole was on the stage and introduced Ricky "The Dragon" Steamboat. He came out to Ultimo Dragon's theme. It's an obvious set-up for Jericho to interrupt since they haven't done this with any other inductee. Steamboat talked about winning the I.C. Title at Wrestlemania III. He called winning that title the crowning achievement of his career. Didn't he win the NWA Title? Steamboat thanked the fans, without which he wouldn't be who he is. Jericho interrupted. He came out and said he also wanted to say thank you to the Academy for proving him right. Jericho said last night Mickey Rourke lost the Oscar, making him like the character he portrayed: A loser. Jericho said he reminds him of the losers in this business like Flair, Piper and even Steamboat. Jericho said he's a man of truth and said Steamboat was wrestling Flair in the NWA, which according to this company, never even existed (?), but then came to WWE, playing into a stereotype wearing a headband and coming out with a komodo dragon. Jericho said Steamboat retired and was broken down and would've returned to the ring, but he came in through the back-door, getting a job backstage. He called Steamboat a sell-out, then said the Hall-of-Fame is giving the dog a bone. He said Ricky was the biggest hypocrite of them all.

The Dragon stared at Jericho as he made his way to the back, then called him back, asking him if he knew the meaning of the word hypocrite. Steamboat said he remembers signing an autograph 20 years ago for Jericho. Apparently, he told Ricky he admired him and that he was his hero; he even wrote it in his autobiography. He said less than a year into his initial WWE tenure, he embraced the fans, and went back-and-forth for years embracing them and turning on them; he said that was the definition of a hypocrite. Steamboat said since the day he put on his wrestling tights, he didn't change once. He said the other legends know who they are and him coming back to work behind the scenes to help the younger talent isn't being a sell-out, it's because he loves the business. He said he doesn't care what Jericho thinks of him, but he's not a hypocrite or a sell-out. He is someone Jericho may never be: A Hall-of-Famer. Jericho hit Steamboat with the mic (gently), then threw him head-first into the Raw set and verbally berated him. They let Ricky talk quite a bit for a guy who was never known as a good promo guy. Wasn't as good as Piper last week, but it was still above-average.

-Cole sent it to clips of what happened earlier in the night when Cena confronted Vickie Guerrero. Cena's match is next.

[Commercial Break]

-The feed went back to Raw apparently early, as we saw a wide shot of the ring, crowd and the dark arena. Then it went back to USA-related commercials.

-Back live, Cole said they were having technical difficulties that have hopefully been worked out. They talked again about the Triple H-Orton situation. They checked in with Todd Grisham, who said HHH hasn't shown up yet. What guy gets to the arena minutes before the show ends?

-John Cena made his entrance, then Vickie came out onto the stage. She said Cena wouldn't be granted his title re-match tonight. Cena said he saw that coming. Cena said it's her decision to make but he's going to follow her wherever she goes, including going to Smackdown. Cena said they'd see a lot of each other until she decides to give Cena a re-match. Vickie reminded Cena of what she promised Cena earlier, then Chavo Guerrero came out.

(5) John Cena vs. Chavo Guerrero
Vickie stayed on the stage as Cena hit Chavo with two moves, then did his Five-Knuckle Shuffle. Totally unrealistic that Chavo would be down for that long from two moves. Attitude Adjustment, then Chavo tapped to the STF.

Winner: Cena, at :43. All the buildup tonight for that?

Cena stared at Vickie, who was still on the stage, looking at Cena unhappily.

-Backstage, Dibiase, Rhodes and Orton left the locker room. Orton had a sledgehammer in his hand. Apparently, they're going to the ring. I bet Trips' trumps him by bringing a chainsaw.

[Commercial Break]

-Next week on Raw, Shawn Michaels faces Vladimir Kozlov with the winner challenging Undertaker for a match at Wrestlemania.

-Randy Orton and Priceless came to the ring. Orton got the mic and said he waited for Triple H all night, so he might as well wait for him in the ring, if he's going to show up at all. Orton said for those who think HHH is going to show up and avenge his wife, then congratulations, he's a McMahon: arrogant, out of touch and just plain stupid. Orton said Steph isn't the victim, he is. He said he only wanted to mind his own business and get on with his career, but the McMahons just wouldn't stay out of his way. He said Vince insulted his family and was about to fire him, so he kicked him in the skull. Orton brought up his IED again. He said he beat Shane at No Way Out, but Shane wouldn't stop. Orton said he did exactly what he said he'd do last week by putting Shane in the hospital. He said it didn't have to go down like that, but Shane kept pushing him 'til he pushed back. And then there's Stephanie. He said the last time she got in his face, she slapped him. He said Steph thinks she can do whatever she wants because of her last name. But she got in his face again and instinct took over. He said the people sitting in the crowd judge him and have no idea what he goes through. Orton said he does things fans only fantasize about. He said he's constantly scrutinized by the public and media and they have no idea the pressure he's under. But the McMahons do, he said. He told Stephanie that she should've known better. He said he can only hope HHH's children were watching last week so that they can learn from their mother's mistakes.

Just then, Triple H was shown on the Titan-Tron walking backstage, with Todd Grisham trying to get a word. Trips ignored him and continued walking, his own sledgehammer over his shoulder. The Legacy waited in the ring for him and Triple H walked out onto the stage. He slowly made his way to the ring and before he got in the ring, Orton told him to wait. Orton told him not to be stupid because someone is going to get hurt bad. He said there's three of them and one of him. He said he'd drop his sledgehammer if HHH dropped his, so they could settle this like men. Orton dropped his to ringside first, then Triple H did the same. Triple H got into the ring and removed his jacket as the crowd roared. Legacy circled around Triple H as Orton stepped up to The Game. Triple H took another sledgehammer out of the back of his jeans and missed taking a swing at Orton. He then tried to hit Dibiase, but nailed the announce table instead. He chased Orton and Dibiase backstage and past several wrestlers. The two wrestlers ran into a locked door, but ran through a side door and locked it as Triple H tried valiantly to get in the room. He finally made it inside despite the door being barricaded. Orton and Dibiase backed up to where there was another door. Trips swung wildly again, missing, but then hitting Teddy in the back of the head with the hammer. Triple H threw the sledgehammer, hitting the mirror and missing Orton (thought it was ill-timed). Orton and Dibiase got out of there while Triple H freed his sledgehammer. Dibiase and Orton got into a car that was waiting with Cody Rhodes in the driver's seat. They forgot to shut one door and Triple H took out the window of it. He threw the sledgehammer as the car sped away.
Promote this thread!
BigDaddyLoco
Scrapple



Since: 2.1.02

Since last post: 6 days
Last activity: 6 days

#2 Posted on | Instant Rating: 3.24
That last segment was just really terrible and made me feel kind of dumb for watching it. They could have made this feud so much cooler by doing so much less.

Triple H moves like a cripple, at first I thought he was just doing a bad angry walk, but I think he was doing the bad angry walk to make up for the fact that he doesn't moves like an old man.


JustinShapiro
Scrapple
Moderator




Since: 12.12.01
From: Pittsburgh, PA

Since last post: 361 days
Last activity: 194 days

#3 Posted on | Instant Rating: 8.20
Chris Jericho writing these promos for Steamboat, Piper, and Flair has proven that Chris is the BEST E-FEDDER OF ALL-TIME. The Jericho thing has gotten so great so fast that it's gonna take Steve Austin (or I guess Hulk Hogan) to give it a worthy payoff. Mickey Rourke as the man to take a stand for the legends just doesn't seem like it could match up tonally.
John Orquiola
Scrapple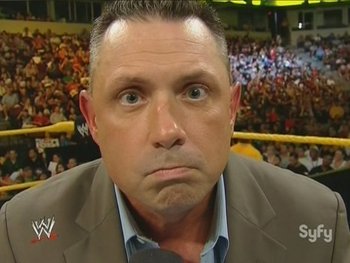 Since: 28.2.02
From: Boston

Since last post: 1760 days
Last activity: 1760 days

#4 Posted on | Instant Rating: 4.27
A lot of truth-telling in the promos tonight.

Edge was rather awesome, making some salient points about how Cena wants to be this generation's Sammartino, Hogan and Austin. Edge positioning himself as the arch nemesis to Cena was really good and their shared history does lend itself to Edge's claims. The angle that came out of it of who Cena would face was pretty pointless but Edge's promo was money.

The real big money promo was Ricky Steamboat. Steamboat was never much of a promo man but he gave the greatest speech of his career. And he told the truth about Jericho and about himself. Steamboat never did turn heel. It's amazing that a Ricky "The Dragon" Steamboat overshadowed Chris Jericho gloating that Mickey Rourke failed to win an Oscar. Jericho's facial expressions and reaction was icing on the cake.

I think the parts of the show-ending angle I liked best were Triple H repeatedly hitting the mirror with his sledgehammer so Orton and DiBiase had time to get away. I also liked Hunter throwing the hammer at the speeding limo like Thor. It was a fun spectacle to see guys chasing each other and destroying the backstage.

Otherwise, I thought the show was pretty boring.
Super Shane Spear
Bierwurst



Since: 2.1.02
From: Sector 7 Slums

Since last post: 3236 days
Last activity: 3236 days

#5 Posted on | Instant Rating: 5.26
- Cryme Tyme missed like six chances to cash in by merely tripping Randy Orton at any point.

- It's good to know on a night where we celebrate a man with the best I-C title match ever, the current titleholder clinches his spot at Wrestlemania...in Money in the Bank (D'oh)

- Who came off the worst tonight? Dwayne "Hi Raw Fans! DJ Here" Johnson.


The King of Keith
Lap cheong



Since: 4.11.02
From: Winchester, VA

Since last post: 1594 days
Last activity: 1594 days

#6 Posted on | Instant Rating: 3.56
That last segment turned to solid gold once I started humming "Yakety Sax". Please let someone more talented than I make a youtube video of it.


---

Hail to the Redskins!
Hokienautic
Lap cheong



Since: 2.1.02
From: Blacksburg VA

Since last post: 1 day
Last activity: 7 hours

#7 Posted on | Instant Rating: 0.66
I enjoyed Steamboat's segment too; he was always one of my favorites growing up. Anyone recall the reason they did the throat angle for Steamboat prior to WMIII?

I haven't been watching Smackdown much; has HHH attacked Vicki at all? If so, might be entertaining for Orton to show highlights and ask "What, is it only bad when someone attacks YOUR wife?"
Mr Shh
Lap cheong



Since: 9.1.02
From: Monmouth County, NJ

Since last post: 8 hours
Last activity: 8 hours

#8 Posted on | Instant Rating: 8.50
I was saddened to see Punk, Miz & Morrison in the same MitB qualifier cause it meant that we wouldn't be getting separate Punk and M&M matches at WM. Punk winning means we could still get a tag match with M&M, but I'm not holding my breath.

Because I'm good at noticing things that are unimportant and mean absolutely nothing...did anyone else notice that when they went from Priceless/Grisham backstage to Glamarella/Ziggler backstage, they "faded out" instead of "cut to"? (Did that make sense?) It stuck out to me immediately and seemed so weird - made the show seem like a sitcom or something.


used2bcool
Merguez



Since: 5.11.08
From: Ashland, MA

Since last post: 300 days
Last activity: 15 days

#9 Posted on | Instant Rating: 4.92
I thought the final segment would've been better served if it didn't have the tom-and-jerry chase at the end. I mean, Trips could've beaten the shit out of Orton at any point by simply tripping him. And what's the deal with Orton turning from smart, dickish uberheel into dumbass, chickenshit heel at the sight of Triple H and his hidden sledgehammer? Man, that was something straight out of a Bollywood flick.

Punk's victory today means another Wrestlemania without an IC title defense.

If Steamboat's promo is something to go by, Intercontinental Title > NWA World Championship.

You think Shawn will be the first to pull a decent (like **1/2 or above) match out of the big Russian next week?

Ziggler, Santino, Rosa, and Beth Phoenix should form a stable. That would probably lead to comedy gold every week.


Originally posted by Geemoney

---

What guy gets to the arena minutes before the show ends?

---
I know! This has bugged me for years! Glad to see that I'm not the only one.


---

Forfeit the game, before somebody else takes you outta the game, and puts your name to shame
Cover up your face, you can't run the race
The pace is too fast, you just won't last
- "Points Of Authority" - Linkin Park
bradbice
Chorizo



Since: 2.1.02
From: MI

Since last post: 2252 days
Last activity: 1111 days

#10 Posted on
Mr Shh, one of the unimportant and meaningless things I noticed during the Michaels/JBL match was just how many times the director switched the camera takes. Holy crap, it would be like every 2-3 seconds, and sometimes less. When I was paying attention to it, it was really annoying.

CM Punk winning a spot in the MItB match was the stupidest move WWE's made yet tonight. Like Super Shane Spear said, how are you going to hype one of the greatest IC Wrestlemania matches of all time, and then have your IC champion not even in an IC match at the show? That's crappy booking, and it made me a little pissed.


---

If Steamboat's promo is something to go by, Intercontinental Title > NWA World Championship.

---

I think he was talking about performing in front of the 93,000+ crowd more than anything.

The HHH/Orton thing was ok, very predictable though. Might we see Dusty, Bob and Ted at Wrestlemania to confront Legacy?

Still hating John Cena. And was it me, or was this pretty much Monday Night Smackdown?

(edited by bradbice on 23.2.09 1951)

---
2009 NBA Playoffs bracket
Super Shane Spear
Bierwurst



Since: 2.1.02
From: Sector 7 Slums

Since last post: 3236 days
Last activity: 3236 days

#11 Posted on | Instant Rating: 5.26
Originally posted by bradbice

---

Might we see Dusty, Bob and Ted at Wrestlemania to confront Legacy?

---


I'd think they'd have more of an issue with Jericho than Legacy. Rhodes at the very least would have to be pretty high on Jericho's hit list for his Polka Dot days. Goldust too, but we've probably already passed that point.
HMD
Andouille



Since: 8.6.02
From: Canada

Since last post: 741 days
Last activity: 741 days

#12 Posted on | Instant Rating: 2.78
Originally posted by Super Shane Spear

---

- Who came off the worst tonight? Dwayne "Hi Raw Fans! DJ Here" Johnson.

---


Huh? I musta missed that.

Edge is a great heel but it's really disorienting to think your Mania Mains are matches already seen on B PPVs within the last year and a half. It doesn't help that Triple had a spare sledgehammer in his pants just in case Randy Orton would already have one in the ring, and then, in an attempt to reason with him, would suggest they put theirs down together. Triple H is Nick Cage in Next.

Jericho was awesome, as usual. Steamboat is no talker, but the emotion really carried him through. I still thought Jericho's promo was more accurate, though. It's easy to play one role career when you're not playing to the ADD generation. It says something that Jericho has done both so well, and he clearly will be in the Hall of Fame. This last run pretty much cements that.

Re: the HOF, I figure at least one dead person has to go in every year. And so many to choose from! My money's on Rude. But am I the only one who thinks some of these Hall of Famers are too young? I mean, Steamboat's probably a good fit, but Austin strikes me as pulling the trigger waaay too early; he was in his prime less than ten years ago. At this rate Cena will be in before he's forty.

WWE 24/7 Aside: I was watching the Monday Night Wars a few weeks ago and they're in around November '97. Anywho, there was some pullapart brawl, and Hawk of LOD was there. He was wearing a funny shirt. It was the event shirt from Wrestlemania 8. Hawk was wearing that, for no apparent reason, in 1997.

Wow. Chavo is not now, nor has he ever been main event material, but he's not the Duke of Dorchester. I miss Eddie. He used to get offense.

CM Punk is IC champ? Jeez.

Oh, and I figure the days of IC title defenses at Mania are done, fellas. We might bemoan it, but with two world titles, whichever one doesn't close out the show pretty much takes the spot the IC title once had.

This feels like a No Mercy build.


---

Quiet, Or Papa Spank!
dMp
Knackwurst



Since: 4.1.02
From: The Hague, Netherlands (Europe)

Since last post: 15 days
Last activity: 1 day

#13 Posted on | Instant Rating: 6.04
Originally posted by Hogan's My Dad

---

Originally posted by Super Shane Spear

---

- Who came off the worst tonight? Dwayne "Hi Raw Fans! DJ Here" Johnson.

---



Huh? I musta missed that.

Edge is a great heel but it's really disorienting to think your Mania Mains are matches already seen on B PPVs within the last year and a half.

---


However, the Edge vs Cena matches were some of the best Cena has ever had as they both had great chemistry and played their parts (face vs arch nemesis) so well.

I rather see this than what I feared two weeks ago, Orton vs Cena.



---
John Orquiola
Scrapple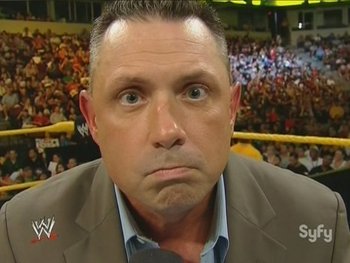 Since: 28.2.02
From: Boston

Since last post: 1760 days
Last activity: 1760 days

#14 Posted on | Instant Rating: 4.28
Originally posted by Hogan's My Dad

---


Re: the HOF, I figure at least one dead person has to go in every year. And so many to choose from! My money's on Rude.

---


Try five dead people this year, this being a WrestleMania in Texas: Fritz, David, Kerry, Mike, and Chris Von Erich. Also Kevin Von Erich.
shawnpatrick
Kishke



Since: 31.7.07
From: Leesville SC

Since last post: 2533 days
Last activity: 2416 days

#15 Posted on | Instant Rating: 0.00
Cole and Lawler kept saying "JBL is going to Wrestlemania" or "Michaels is going to Wrestlemania".. DId they forget Kozlov awaits the winner??????

Now if I were a booker, I would have had Kozlov attack Michaels like they did.... but then have JBL attack Kozlov, putting him totally over as a face in just a few minutes time.

Steamboat/Jericho was awesome, come across as a "shoot" at times, which was really great.

They really need to hire a monster female to go against Beth Phoenix, these skinny 110 pound female opponents just don't cut it anymore.
lotjx
Scrapple



Since: 5.9.08

Since last post: 20 hours
Last activity: 56 min.

#16 Posted on | Instant Rating: 2.25
Orton/HHH is probably out of the two title matches that feels fresh mainly due to their singles matches in 2004/2005 ending with HHH on top. Edge/Cena I don't think is going to happen, I have no facts to back that up though just a gut feeling. HBK/Taker, Money in the Bank, Hardy vs Hardy and Jericho vs. hopefully Austin not Rourke will end up carrying the rest of the show. Raw did a good job tonight of setting up Mania, but it does feel like Mania is forever away and I am not sure what more they could do to move storyline after the next two weeks.
yamcha
Mettwurst



Since: 21.6.07
From: ....here?

Since last post: 3239 days
Last activity: 3197 days

#17 Posted on | Instant Rating: 0.82
useay we only get 3 mabe 4 tittle matches at WM. I did some searching and found that the last time any tittle that wasn't a world tittle was defended at mania was

the IC belt was last defended at wrestlemania 18
The Tag belts and the US at wrestlemaina 22

So by that logic we should be due for an IC match but I don't get why we never got one?
kentish
Andouille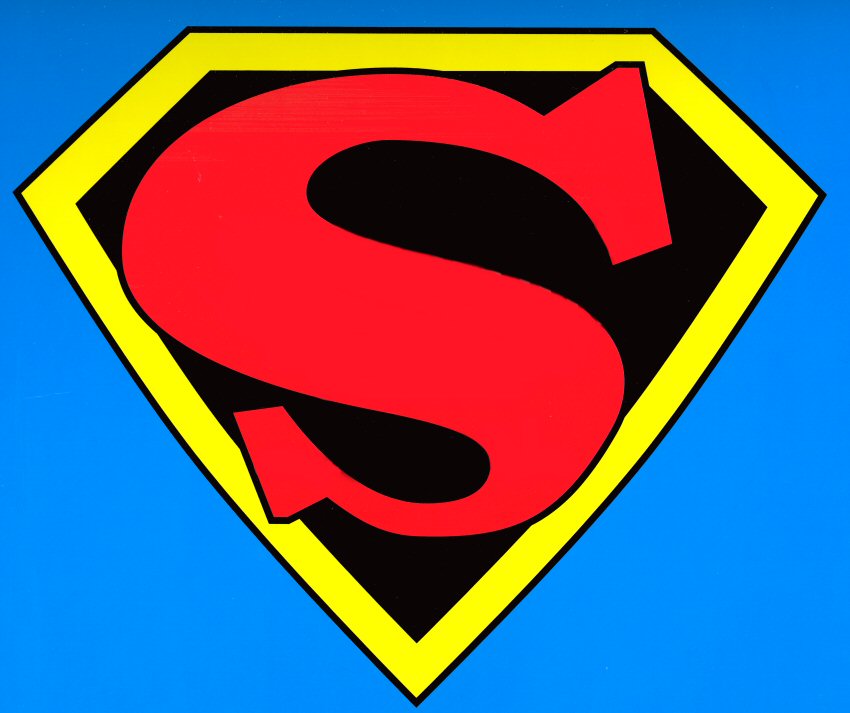 Since: 19.8.05
From: My Old Kentucky Home

Since last post: 1615 days
Last activity: 868 days

#18 Posted on | Instant Rating: 4.63
I can at least understand HHH arriving late for a show he doesn't actually work for. Otherwise, that always annoyed me too.

So Dwayne doesn't want anything to do with wrestling, but sure doesn't mind plugging his new craptacular during Raw does he?

Who knew Ricky had it in him? Great segment!

I just don't see Miz and Morrison making the WM25 card now. Even if they (hopefully) unify the tag belts this Friday, who would challenge them?

So much for that IC tourney building up the IC belt again, as the champ is once again in MITB. Why will we care WWE, if you don't?

And finally, why does one of the greatest of all time have to win 2 matches against lousy opponent to challenge Undertaker???


---


"I like your Christ, I do not like your Christians. Your Christians are so unlike your Christ."

-- Mahatma Gandhi

Matt Tracker
Scrapple



Since: 8.5.03
From: North Carolina

Since last post: 8 days
Last activity: 2 hours

#19 Posted on | Instant Rating: 6.92
Originally posted by kentish

---

So much for that IC tourney building up the IC belt again, as the champ is once again in MITB. Why will we care WWE, if you don't?

---


There are still five weeks before WM. Punk could drop the title with enough time for the new champ (Regal, maybe) to start a nice little angle with a contender.




---

"To be the man, you gotta beat demands." -- The Lovely Mrs. Tracker
Broncolanche
Sujuk



Since: 2.6.03
From: Littleton, CO

Since last post: 2808 days
Last activity: 2060 days

#20 Posted on | Instant Rating: 4.01
Originally posted by kentish

---

So Dwayne doesn't want anything to do with wrestling, but sure doesn't mind plugging his new craptacular during Raw does he?

---
I haven't been following much of Dwayne/DJ/"Don't call me The Rock" ever since he left the WWE. Has he pretty much failed to acknowledge that pro wrestling is the big reason he's in Hollywood?
Pages: 1 2 Next