geemoney
Scrapple



Since: 26.1.03
From: Naples, FL

Since last post: 7 days
Last activity: 9 hours

#1 Posted on | Instant Rating: 7.13
TONIGHT: Happy Columbus Day! Already announced, via WWE.com: Matt Hardy & Rey Mysterio take on Mark Henry and Kane in a re-match from last week. Plus, will Johnny Knoxville accept Great Khali's request for a confrontation? And in a six-person tag match, Cryme Tyme & Kelly Kelly face Miz, Morrison & Jillian Hall.

-WWE Open.

-Chris Jericho was in Mike Adamle's office, complaining about Adamle pulling rank in the main event last week. Jericho also complained about his match at Cyber Sunday, but Adamle reminded him that he put Jericho in the match that won him the title. Adamle said Jericho is going to wrestle tonight and Batista is going to pick his opponent. Batista will be wrestling too, and Jericho will pick his opponent. Jericho said it was unacceptable, then said he'd go over Adamle's head to Shane and Steph. Adamle laughed and told him to go ahead; they turn their phone off during the show. That's a dedicated viewer. Jericho left Adamle's office and walked backstage, heading to the ring. He passed Candice Michelle, Mickie James and Jamie Noble, and the ladies were texting (no doubt voting for Cyber Sunday!).

-Michael Cole and Jerry Lawler were shown on camera and they officially welcomed viewers to the show.

-Jericho came out to the ring, mic and hand, and spoke directly to Shane and Steph. Jericho said it was wrong to put the guest referee in the hands of fans, then talked about all the options and said why they were bad choices. As expected, Austin's name got the biggest pop. Jericho noted that he's been bragging for seven years about beating Rock and Austin in the same night to win the Undisputed World Title, and he thinks Austin could be holding a grudge. Jericho told the McMahons to abolish these stipulations as soon as possible. Jericho confused "biased" and "unbiased" during his promo, but corrected himself. As he continued making a case for himself, Shawn Michaels came out.

HBK said he'd like to say that he'd be able to put all his differences aside and call the match right down the middle. He even went so far as to say he'd like Jericho to retain, so he can challenge him for the title and win it. HBK said he'd like to be able to tell him that, but can't. Michaels said if he did get voted in, he'd make sure to make Cyber Sunday the worst day of Jericho's life. Some boos for that. Michaels said he wasn't going to beg for people's votes; he was going to do with Barack Obama and John McCain would love to do, but can't: Then he unleashed some right hands on Jericho, sending the champ fleeing from the ring. On the way up the ramp, Jericho stopped to announce Batista's opponent for tonight: Shawn Michaels.
[Commercial Break]

(1) Rey Mysterio & Matt Hardy vs. Mark Henry & Kane
They announced Mysterio vs. Kane at Cyber Sunday in either a No Holds Barred Match, Falls Count Anywhere, or Two out of Three Falls Match. They also showed Johnny Knoxville sitting in the front row.

Hardy started with Henry, but Matt had trouble taking the big man down. A missed elbowdrop by Henry. Middle-rope DDT by Hardy for two. A distraction by Kane led to Henry taking back control. Kane then tagged in and did some more damage to Matt. Kane and Henry dominated the match for a few minutes before Matt hit a DDT on Kane. Hardy finally made a tag to Rey, and he did a number on Kane. Cole with his "swashbuckling style" comment about Rey just pisses me off, as he's saying it in every match now. 619 on Kane, then Matt jumped onto Henry on the outside. Henry caught him, but Rey jumped on them to take Henry down. Matt and Mark fought to the back, while Rey, going off the top rope, got booted in the chest by Kane. He then registered the pinfall.

Winners: Henry and Kane, at 5:15. Decent match.

Kane continued the assault after the match, but Rey countered the chokeslam and kicked Kane out of the ring.

-Todd Grisham was backstage with Batista. He asked Batista's thoughts about facing Shawn Michaels. Batista said he's aware of the game Jericho is trying to play, and Jericho knows there is no love lost between he and HBK. Batista said he respects HBK, but if Shawn tries to take him out, he's going to beat him to the punch.

[Commercial Break]

JBL came out for his match. Access Hollywood's Nancy O'Dell was shown in the crowd. Why, I'm not sure. JBL got on the mic and talked about what fans are worried about in the economy today. He said there was a light at the end of the tunnel and talked about the bailout plan that will help him, JBL. He said the rich must be taken care of at all costs. JBL said he is a real american and that's what's important. All of a sudden, "Real American" came over the loudspeakers. Well, he does have a show to promote. Whoops, it was Charlie Haas. When will I learn?

(2) John Bradshaw Layfield vs. Haas Hogan
Kick to the gut by JBL, then he slammed Haas into the corner. JBL hit Haas' head against each ringpost, but he was Haas-ing up. He even did the finger point and the punches. Big boot put JBL down. Oh, but he missed the legdrop. Running clothesline ended it.

Winner: JBL, at 1:24.

-Todd Grisham was at ringside with Johnny Knoxville and Chris Pontius from Jackass. And a third guy who Grisham didn't introduce. Johnny said he's here to make amends, but Grisham showed pics from the Jackass website making fun of Khali. Pontius said someone must've pulled a prank on them. Johnny said he was having fun, but was waiting to see the midgets tonight.

-Batista vs. Shawn Michaels, tonight.

[Commercial Break]

-A John Cena video aired, just to make sure we haven't forgotten him. They also addressed the difference in fan reactions he gets.

-Randy Orton came out to the top of the stage. He said it's funny that no one had any kind words for him when he got hurt. Orton implored the fans to NOT vote for him, because he doesn't want to put himself in physical jeopardy so close to his return. Cole and Lawler plugged the special referee voting.

-Batista was walking backstage, on his way to the ring for his match with HBK.

[Commercial Break]

(3) Batista vs. Shawn Michaels
Jericho came on the TitanTron before the match and said this would now be a Lumberjack match. The Lumberjacks: Mark Henry, Tony Atlas, Cody Rhodes, Ted Dibiase, Manu, Snitsky, Paul Burchill, Deuce, Bam Neely, Mike Knox, Chavo Guerrero and William Regal. That's all I saw before break.

[Commercial Break]

(3) Batista vs. Shawn Michaels- Lumberjack Match
Match was joined in progress. JBL is at ringside too. Batista went for a Batista Bomb, but Shawn got out of the ring. Deuce tried to get a piece of him, but Shawn punched him and got right back in the ring. HBK locked in a Figure-Four and Cole noted that was Ric Flair's move, where this feud all started. +1. Swinging neckbreaker by Michaels. Chops in the corner by HBK. Batista reversed an Irish Whip and splashed Michaels in the corner. Running powerslam by the big man for two. HBK came back, but Batista hit a back body-drop. Batista worked in a rest-hold. Match slowed and sounded like it started losing the crowd. There was a mix-up by the two as Batista went in for something but Michaels came out of the corner. They tried it again and Michaels got his feet up to stop a charging Batista. Michaels was thrown over the top but skinned the cat to get back in. He ran into a side-slam from Batista thought, for 2 ½. Batista clotheslined HBK to the outside, where Henry grabbed him in a bearhug. Batista could still only get two.

[Commercial Break]

Bearhug by Batista out of break. Batista got sent to the outside and Orton lined him up for a punting. Batista dodged that and punched him and Tony Atlas to the floor. Michaels nipped up after a forearm. Regal distracted the referee while JBL pushed Michaels off the top rope. Batista set up for the Batista Bomb, but both men tumbled to the floor. The lumberjacks all swarmed on both of them, but they managed to get into the ring. A few lumberjacks followed, notably team priceless. JBL waited for Batista to turn around, but HBK hit him with a superkick. Then Henry came in and Batista speared him as it looked like he was going for Michaels.

Winner: No Contest, about 14:00 shown. Got better after break, but really dragged in the first part.

After the match, Batista offered a handshake to HBK, and he accepted. Jericho looked on from backstage in disgust.

-The announcers discussed the WWE Title match and options for Cyber Sunday.

[Commercial Break]

-Santino Marella and Beth Phoenix came out. Lawler talked about the options for Marella's opponents at Cyber Sunday, then quick video snippets were shown of each man. Marella put up the Honk-A-Meter immediately. Marella talked about facing "Goldendust" or "Rodney the Piper" at Cyber Sunday, as well as Honky Tonk Man, and noted Piper and Goldust were perverted. Marella pointed out "Johnny Knockville" at ringside. He finally got Knoxville to come into the ring. Santino asked Knoxville what he was thinking making fun of Great Khali. Knoxville said it was no big deal and that "you two dudes probably get asked about it all the time," referring to Santino and Beth. Knoxville tried to apologize, but Beth slapped him and bodyslammed him (kind of- it was ugly). Then out of nowhere, Hornswoggle hit a Tadpole Splash. Well, he did want to see the midgets.

Pontius came out of the crowd to help Knoxville, but Big Dick Johnson came out. They're still doing this? Johnson got down to his thong and danced with Pontius, who revealed his Party Boy outfit and danced with Johnson. Then, the Boogeyman's music came on and Johnson hi-tailed it. Boogeyman appeared from....somewhere and strutted around Pontius. Hard clothesline by Boogeyman, then the worms- from Boogey's mouth into Pontius'. After that, Knoxville got on the mic and said it wasn't that bad. He talked about other, more painful things he's done. Then, Khali's music hit. Khali pretended to laugh with Knoxville, but then stopped and applied the Khali Vice Grip. Khali Bomb followed that. That was quite a busy segment. It started off as promising as one could (Santino!) and ended as poorly as it could (Khali!).

-Backstage were Shad and Kelly walking. They came upon JTG going through someone's bag. JTG took a Duck-like hockey mask out of a bag- JTG said he didn't like hockey, but liked ice (pointing to his bling). The six-person match is next.

[Commercial Break]

(4) John Morrison & The Miz & Jillian Hall vs. Cryme Tyme & Kelly Kelly
Morrison and Miz tried to prove they were more street than Cryme Tyme and did some rapping, interspersed with Jillian's terrible singing. Cole noted the "Anaheim Mighty Ducks play in this building." Actually, the Mighty Ducks don't play anywhere anymore.

Kelly and Jillian did some mediocre wrestling, then both tagged out. JTG was taking it to Miz, but Jillian's screaming provided a distraction and Miz took over. JTG hit a right hand on Morrison that led to him tagging Shad. Shad went for a pin, but Miz and Jillian broke it up, then the faces came in to even it up. JTG used the duck mask as a weapon that led to a pin. The wasn't even like a goalie mask or anything; just like a Jason mask shaped like a duck. Lawler called Anaheim's team the Mighty Ducks too.

Winners: Cryme Tyme & Kelly, at 3:17. Eh. Just there.

-Tonight, Batista chooses an opponent for Y2J.

[Commercial Break]

-Cole plugged a recently announced Smackdown match for Cyber Sunday, Big Show vs. Undertaker, then Lawler directed fans to MyNetwork TV for the stipulation choices on Friday. Good plug for the show. They aired slow-mos of Show punching out Taker at No Mercy.

-Cole and Lawler previewed Cyber Sunday.

-They showed what happened earlier tonight, vis-a-vi the Batista vs. HBK match.

-Chris Jericho came out for the main event; we'll find out who Batista chose for him to fight next.

[Commercial Break]

(5) Chris Jericho vs. CM Punk
My roommate called Punk getting the shot about a half-hour ago. Batista got on the Titan-Tron and said they have a special guest referee. The camera panned back to show Batista in a ref shirt and a goofy smile. Funny. Batista came out and Batista had a tear on the back of the shirt, showing that they didnt have a ref shirt big enough for him.

Jericho jawed with Batista, and Punk got a roll-up for a near-fall. Punk clotheslined Jericho out of the ring and Y2J tried to walk out. Batista ran after him, grabbed him and dragged him back into the ring. Modified Octopus hold by Punk on Jericho, and Batista made no effort to make a five-count. High cross-body for two by Punk. Fair counts here by The Animal. Hard kick to the face by Punk. Punk went to the second rope, but Jericho got up and pulled him off by the leg. Back splash by Jericho, and Batista registered a slower count, but then had a fair one for Punk's pin. Enziguiri by Jericho, and he did some more talking with the ref. Jericho ran right into the turnbuckle and Punk got some kicks in. Bulldog by Punk, but Jericho hit the Codebreaker. Batista counted two, then mysteriously got something in his eye. Isn't this what heels do? Jericho started yelling at Batista, so the ref hit a Batista Bomb (some in the crowd actually booed) and Punk covered for three.

Winner: Punk, at 6:11. Good match. Entertaining and stiff.

They replayed the end of the match. Batista stood on the ramp, happy to look down at his work of a beaten Jericho.
Promote this thread!
Psycho Penguin
Liverwurst



Since: 24.6.07
From: Greenacres FL

Since last post: 2901 days
Last activity: 2897 days

#2 Posted on | Instant Rating: 0.53
Oh my God my streak of enjoying RAWs ended with a big thud tonight
Barely any funny stuff and the matches weren't all that great. Blahhhhhh


---
http://www.gamefaqs.com/features/recognition/9471.html
djp
Morcilla



Since: 16.2.07
From: 3rd Floor, NW window

Since last post: 616 days
Last activity: 519 days

#3 Posted on | Instant Rating: 4.92
Originally posted by Psycho Penguin

---

Oh my God my streak of enjoying RAWs ended with a big thud tonight Barely any funny stuff and the matches weren't all that great. Blahhhhhh

---


I think that thud was best characterized by the botched body slam of the horrible Jackass segment. That whole thing ended up like a Springer show. Hopefully Knoxville is OK - Khali was a little not-so-careful with him.

Anyone else check to see if they're accidentally on the Bravo channel every time Big Dave shows up?
John Orquiola
Scrapple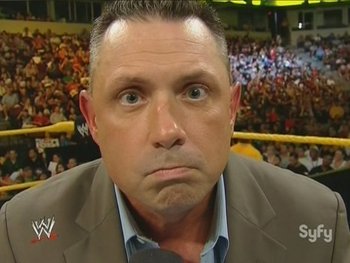 Since: 28.2.02
From: Boston

Since last post: 1543 days
Last activity: 1543 days

#4 Posted on | Instant Rating: 3.79
I liked three things:

Batista's guest refereeing, including the classic "something's in my eye, I can't count" bit during Jericho pinning Punk with the Codebreaker.

Everything Jericho did, especially how he propellered his arms and flipped over upon impact from the Batista Bomb.

Kelly Kelly's facials during her match (insert joke here).

Otherwise, that was a lazy, lazy RAW. They knew they had Johnny Knoxville and it felt like Creative spent all their time coming up with that segment, then said, "Oh crap. What about the rest of the show? Wait, what'd we do last week? Let's just do that again."


DJ FrostyFreeze
Scrapple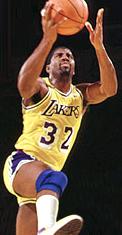 Since: 2.1.02
From: Hawthorne, CA

Since last post: 248 days
Last activity: 5 days

#5 Posted on | Instant Rating: 8.27

Originally posted by John Orquiola

---

They knew they had Johnny Knoxville and it felt like Creative spent all their time coming up with that segment

---
I hope they didnt spend all their time on that god-awful segment. I spent half the time watching the door and praying that my mother-in-law (who is staying with us this week) didnt walk and see me watching it.

I hadnt been that embarrassed to be caught watching wrestling since that time John Heidenreich was sexually assaulting Michael Cole in the hallway with his poems.


---
emma
Cherries > Peaches



Since: 1.8.02
From: Phoenix-ish

Since last post: 38 days
Last activity: 1 day

#6 Posted on | Instant Rating: 8.36
Didn't manage my scheduling to make it to Anaheim for the live show. And ... not as bummed about that as I might have been. How long did we spend on Santino / Johnny Knoxville / Hornswoggle / Boogeyman / gross fat guy / Khali ... ? (Makes me kinda ... blech ... just typing about it.) Screeching bimbette ruining what might have been a cute Morrison/Miz segment. "Vote for CyberSunday" segments just seem to go on interminably. I can't imagine how sitting through all that live would have been worth the $$$.

Batista vs HBK was a valiant effort (out of nowhere) for minimal usefulness. Cute work by Batista refereeing the Jericho / Punk match.

Overall, kinda eh.
Big Bad
Scrapple



Since: 4.1.02
From: Dorchester, Ontario

Since last post: 73 days
Last activity: 8 days

#7 Posted on | Instant Rating: 4.56
On the bright side, at least Santino warned us about casually throwing around dangerous racial slurs like 'honky.' Consider my cracker ass to be educated.


---

"How is it that I am a good actor? What I do is I... pretend to be the person I'm portraying. You're confused. Case in point: in Lord of the Rings, Peter Jackson comes to me and says 'I would like you to be Gandalf the Wizard,' and I said 'You are aware that I am not really a wizard?' and Peter Jackson said 'I would like you to use your acting skills to portray a wizard for the duration of the show.' So I said 'Okay' and then I said to myself 'Mmm.. How do I do that?' And this is what I did: I imagined that I was a wizard, and then I pretended, and acted, in that way on the stage. How did I know what to say? The words were written down for me in a script. How did I know where to stand? People told me where to stand." -- Sir Ian McKellen, Extras
Matt Tracker
Scrapple



Since: 8.5.03
From: North Carolina

Since last post: 21 days
Last activity: 14 hours

#8 Posted on | Instant Rating: 7.40
Kane is KILLING Rey and Matt. I enjoy it, and I don't despair for the careers of either small guy. I'm sure Rey will win at Cyber Sunday. But I didn't expect Kane to be the entertaining half of this angle.

While I hoped the use of Cryme Tyme and Miz/Morrison would bolster the RAW tag scene, throwing them at each other all the time makes my eyes glaze over. They each new different opponents, even as they head toward the PPV.

I approve the hiatus for Lance Cade to sell Shawn's chair attack.


---

"To be the man, you gotta beat demands." -- The Lovely Mrs. Tracker
MUTigermask
Boudin rouge



Since: 8.10.03
From: Columbia MO

Since last post: 1902 days
Last activity: 1053 days

#9 Posted on | Instant Rating: 7.09
Ugh. That Johnny Knoxville segment might give the presidential candidates segment a run for its money as worst segment of the year. I might be forgetting something, but those are the two that stick out in my mind.


JimBob Skeeter
Bierwurst



Since: 2.1.02
From: MN

Since last post: 5 days
Last activity: 18 hours

#10 Posted on | Instant Rating: 4.44
I'm waiting for when they bring out Charlie the Barbarian, jsut so he can run around the ring yelling: "HASS~! HASS~!"
redsoxnation
Scrapple



Since: 24.7.02

Since last post: 1906 days
Last activity: 1906 days

#11 Posted on | Instant Rating: 4.56
Did it look like Regal was completely spaced out as a lumberjack?
Broncolanche
Sujuk



Since: 2.6.03
From: Littleton, CO

Since last post: 2591 days
Last activity: 1843 days

#12 Posted on | Instant Rating: 4.21
Originally posted by JimBob Skeeter

---

I'm waiting for when they bring out Charlie the Barbarian, jsut so he can run around the ring yelling: "HASS~! HASS~!"

---
The Haaserker.
Peter The Hegemon
Lap cheong



Since: 11.2.03
From: Hackettstown, NJ

Since last post: 98 days
Last activity: 3 days

#13 Posted on | Instant Rating: 6.02
Originally posted by geemoney

---

JTG used the duck mask as a weapon that led to a pin. The wasn't even like a goalie mask or anything; just like a Jason mask shaped like a duck.

---


Oh, my God, do I feel old.
supersalvadoran
Sujuk



Since: 10.1.08
From: westbury, new york

Since last post: 733 days
Last activity: 283 days

#14 Posted on | Instant Rating: 3.07
Originally posted by redsoxnation

---

Did it look like Regal was completely spaced out as a lumberjack?

---


Maybe that was because being a lumberjack reminded him of being a man's man with the flannel on.


---
>