ScreamingHeadGuy
Frankfurter



Since: 1.2.02
From: Appleton, WI

Since last post: 2055 days
Last activity: 2055 days

#1 Posted on | Instant Rating: 6.41
FOOTAGE! of the Iron Man Match's hilights. That chairshot to the back of Benoit's skull still gives me the willies.

Fighting evil by moonlight, winning love by daylight, never running from a real fight, because it is time to WAKE UP! And, since it's a Monday evening, at 8PM CDT, it's also time for Raw, live from San Antonio, TX.

HHH, in black "The Game/HHH" ironcross tshirt and black ironcross undies, interrupts the opening - bastard. He portrays intensity and preaches against Eugene. Much heat from the crowd and "You tapped out" chants. HHH demands Eugene come to the ring, continuously yelling "Eugene!". Instead, Regal, in black suit, vest, gold chain, blue shirt and tie, comes to the stage. Regal declares that it was he who prodded Eugene to take a hand in last week's events. Regal then talks about HHH's and his past, then gets all "If you want to fight someone, fight me."

The sluts shake it. Whatever "it" they have, that is.

Da divas do der ding. DaCoach does 'is duty. One-a dem is done. Da-da-da. WHOO!

Rhyno, in black "Rhyno" singlet, and Tajiri, in black pants with right-leg dragon and flaming left hem, vs. La Resistance, both in sparkly blue vests, blue fleur-de-lis "La Resistance" undies, wearing the Tag Titles and waving Quebec flags. DarkHariedRef (aka Chris Kay) wears the black/white stripes. Constant face double-team. Gore->rollup by Tajiri->pin. Average match.

In the back, Todd Grisham interviews Orton. But Orton hijacks this segment and talks about destiny, youth, and the upcoming legend-killing of Benoit.

SD! Rebound - thank you, WW, for saving me two hours of my life. But, people wreslte all the time, Kurt.

Lita and Stacie blabl in the lockerroom. Mattitude enters, and Stacie knows when to butt-out (finally). Matt still wants to "be with" Lita (too bad Kane did that first). Man, Lita's arm looks chubby.

Tomko, in black undies with red butt-barbs, with Trish, vs. Rosie, in mask and black "R" shirt and shorts with blue/orange bolts, escorted by Stacie. Jack Doan is the referee. Mmm - Stacie's ringside antics. BootToTheHead->pin for Tomko. An average drag-out powermatch.
Hilight Reel. Jericho, in white/red shoulders-and-sleeves "Y2J" globe tshirt and red silver-splatted tights, hosts. He introduces Edge, in sleeveless black "Edge" faceprint tshirt and black faceprint tights, carrying the IC Title, heelishly strutting to the ring. Jericho announced that a Triple-Threat match has been booked for SummerSlam - Edge vs. Batista vs. Jericho. Jericho tries to put last week's elimination behind them, but edge talks about ego and feeling betrayed. Jericho pulls-out the "I think I know you" line just moments after I utter it. They get up in each others' faces; then Edge starts swinging. Spear. Edge grabs a steel chair, but doesn't use it; instead he helps Jericho to his feet. But Jericho busts Edge in the chops for his trouble.

HHH, in black ironcross undies, vs. Regal, in that ugly red singlet with blue trim, ambushing HHH on the stage. Brawl on the announce table and slowly down the ramp. Referee Chad Patton jut stands in the ring whilst the pair dukes it out on the floor - way to control the situation, Chad. Finally the match starts, and HHH is promptly DQ'ed for using brass knuckles. Fuch that bread - a Bad match. Post-match, HHH draws forth the mighty Mjolnir for destructification. Busted-up Regal fights back, but gets hammered...repeatedly. Hebner, Doan, and Kay run down for the Keystone Cops routine. Regal just keeps gushin'; finally he gets stretchered. HHH trash-talks the strapped-down Brit before tipping the stretcher (good work Security).

In the back, HHH washes Regal's blood of himself. Bisch walks in and rewards HHH with a match at SummerSlam - HHH vs. Eugene.

JR, in tan sportscoat, black hat, white shirt, and tie, and Lawler, in black sportscoat and white tshirt, Greek Commentate. And they throw it back to Coach and the bimbos. Argh - they speak!...in pre-taped segments. Chandra is sparkly. Tracie has no boobies. Christy is too damn perky.

In the back, with the production guy's voice, Lita woodenly (and without any pacing) delivers dialogue to Kane. Kane vs. Mattitude at SummerSlam - the winner marries Lita. Don't worry, girl, you can always get a divorce. (Yeah, that'll play well at the wedding. "Well, see, I don't really want to marry him, but it was a stipulation in a pro-wrestling match, so...")

Kane, in black tights with red barbedwire stripes, vs. Maven, in black "M" fullcuts. Chris Kay, in the same stripes as before, officiates. Squash. Post-match, Kane cuts an uninspired promo about the wedding match.

Here are fake titties, half-hidden by bikinis. Bouncy-bouncy, baby. The ten-foot-pole rule is still in effect (it's not going away, folks). If you held a gun to my head, I'd vote for Amy (if you threatened to kill me with said gun, that is, if I didn't vote).

Evolution: (on the stage, Orton and Batista, both posing, bookend the calm and collected, yet cocky, Flair) Randy in purple "Orton" undies with hip bolts, Batista in pewter "Batista" flaming-crotch undies, and Flair, in red/gold sequined "Nature Boy" robe, black "RF" undies thereunder, vs. Jericho, in red tights with silver splats, with FOOTAGE!, Benoit, in black "4 Real" tights with white slashes, and Edge, in black "Edge" trenchcoat and black faceprint tights, wearing the IC Title. Hebner officiates. Edge is totally heelish, using is coat to choke Randy. Benoit is in peril, but eventually the faces rally and dump the heels. That means it's time for AdBreak to butt in (while Jericho and Edge shoot tension-laden glances in each other's direction).

Cont. The crowd is hot. Much fast-paced action, punctuated by restholds on Jericho (who plays the in-peril role for this half of the match). Benoit triple-suplexes Orton and headbutts him, but Flair breaks-up the pin. Edge spears Flair. Batista dodges a clothesline, and Jericho sends Edge from the ring instead. Flair goes for a Figure-4 on Benoit, but Benoit rolls it into a Sharpshooter. Orton jumps in with the RKO->pin. A good match.

Overall: I had thought they'd left the Kane/Lita/Matt crap behind (the bad stuff, not the insipid storyline as a whole); but they proved me wrong tonight. Fortunately, the Main Event was good, and HHH's beatdown was eerily compelling. The diva stuff wasn't nearly as annoying as it had been in weeks past. An average (but slightly better than the past few weeks) show.


---
YOUR CONTINUED HERESY AGAINST THE WRESTLING GODS HAS DOOMED YOU TO SPEND
ETERNITY WATCHING A MORDECAI VS. KENZO SUZUKI IRON-MAN MATCH
(and Hiroko isn't at ringside for you to oogle).
Promote this thread!
The Goon
Banger
Moderator



Since: 2.1.02
From: Calgary, Alberta, Canada

Since last post: 196 days
Last activity: 169 days

#2 Posted on | Instant Rating: 8.08
Worst segue: King and JR reviewing the damage done by HHH to Regal, then perking up for the girls.

"It was just horrible...now let's change the pace, and go back to Coach with the Diva finalists!"

Props to Amy the contestant for doing a John Kerry-esque line..."Evolution needs a spanking. Help is on the way!"

Regal is bloody brilliant with a microphone, and even with his facial reactions when he was on the stretcher.
geemoney
Scrapple



Since: 26.1.03
From: Naples, FL

Since last post: 4 days
Last activity: 8 min.

#3 Posted on | Instant Rating: 3.91
RAW Thoughts:

Nice to stray from the usual opening with Triple H interrupting....Good fire shown by Regal again here....This week during Diva's crap: I switch to Sox/Rays game on ESPN....The non-title tag match was pretty energetic, albeit short....Nice to see the new ref really DOES have a name....Even the Tomko/Rosey matched was decent. Whoda thunkit?....I was wondering what music Regal would come down too. The answer of course: none....

I wonder if bleeding that much is good for Regal, knowing of his past condition....I thought the crowd was behind Edge during the Highlight Reel, not really a surprise....Anybody get flashbacks to Warrior/Hogan from WCW when Bischoff talked into the mirror to Triple H?....I was getting my parents hooked on "Reno 911" during the Kane/Maven match....Real good main event, too. A few weeks ago, I noted here how Flair had been calling his spots pretty obviously. Tonight, I caught a loud "backslide" and I saw him mouth "kneedrop" before he hit the moves.

(edited by geemoney on 2.8.04 2332)

---

Movies, Sports, and More!: Experience It
redsoxnation
Scrapple



Since: 24.7.02

Since last post: 1785 days
Last activity: 1785 days

#4 Posted on | Instant Rating: 5.38
I never thought they would bring up Trip being the Junior Member of the Blue Bloods. Of course, Regal was off by a year, as it was 10 years ago, not 11, but still, impressive none the less.
A Man's Man Blade Job by Regal off the knucks. That just shows what pussy's people were when they wouldn't blade off of a Regal Power of the Punch.
Jim Ross is pregnant? Well, considering the way he has lusted for 2 people through the past 20 years, its a safe bet that the father is named Steve Williams.
Matt/Lita/Kane is not Elizabeth/Savage. I don't think its even Judy Bagwell/Kanyon. Please, for the love of God, end the pain.
Speaking of End The Pain: No Jericho, no Bischoff, No Kamala really makes the DivaCrapFest even worse, if that was possible.
Flair in Texas still has some magic to it. There just are some areas where Flair goes to where he tries to go on muscle memory and the crowd still remembers. Orton actually went over the top rope without almost compressing 3 vertabrae.
Considering he can't even do a suicide dive through the second rope without fucking up, is it time to just dump Maven and put the Tough Enough Bunch fiasco to sleep?

(edited by redsoxnation on 2.8.04 2321)
Kane Is Ugly
Kishke



Since: 14.7.03
From: Uglyville

Since last post: 3731 days
Last activity: 3717 days

#5 Posted on | Instant Rating: 3.53
That half second after the Divas crap and right before Lita and Kane started talking was so funny. It almost fits in with Lita's horrible acting persona. They said "and action!" about 1 second too late.

Also, how much MORE of a slut is Lita now for agreeing to MARRY the winner of the match at SS? Is she gonna wear a wedding dress at ringside and have a priest standing by on the stage entrance like they have the barber do in Hair vs Hair matches? This whole plot is so bad, yet I am addicted to it.

BTW, I had the mute on for those Diva's 20 second segments and I STILL wanted them to shut the hell up. I think I have bigger boobs than Tracy too. She makes Stacy look like Dolly Parton.




---

I miss the GWF.

The Great Thomas
Sujuk



Since: 17.6.02
From: Miami, Florida

Since last post: 4682 days
Last activity: 4682 days

#6 Posted on | Instant Rating: 5.32
Originally posted by The Goon

---

Worst segue: King and JR reviewing the damage done by HHH to Regal, then perking up for the girls.

---
Bad WWE segues rule. Regal bled like a freakin' faucet. That was nasty.

Also, this week regarding the Divasearch, I choose Joy. Or Amy. However, Carmella had absolutely NO ENERGY this week. What's wrong?!


---
FIRST EVER "W of the Day"! (4/12/04)
Please Support The Neo-Geo Pocket Color!
BigSteve
Pepperoni



Since: 23.7.04
From: Baltimore, MD

Since last post: 4148 days
Last activity: 3876 days

#7 Posted on | Instant Rating: 2.60
Raw was really pretty good tonight. The six man main event was better than the one they did with those guys a few months ago and that one was pretty goood too. I know the guy is a legend, but does Flair no any moves anymore? If it were anyone else with such a limited moveset, people would crap all over him. Still, he does take some crazy bumps for a man his age. I liked the Regal promo a lot. If they don't plan on having him wrestle, they should give him a stable of young wrestlers and let him be a mouthpiece/manager.
Cognitive27
Loukanika



Since: 2.8.04
From: New York

Since last post: 5034 days
Last activity: 4998 days

#8 Posted on
I thought it was a good Raw besides all the Diva stuff which obviously gets the mute. Great main event, I think besides MSG, that might have been the most over I've ever seen benoit in the States. The crowd was actually chanting We want Benoit. Ona side note, please retire Flair. He was and is a legend but I really think he's becoming an embarrassment now, a parody. The lame eyepokes, how many were there in this match? And the backdrops are just brutal to watch as well as his patented turnbuckle flop that he can barely pull off. I'm waiting to see him break his neck or hip on one of these ugly backdrops he keeps taking. How ridiculous was the backdrop on the floor? He didn't run at Benoit, just casually walked right into a backdrop, how is that even possible? He has a great deal to offer as a promo person and a manager but please get out of the ring. His moveset is even lower than Orton or Christian's at this point! Much respect Ric but please call it a day.
thefraserman
Goetta



Since: 17.7.02
From: Nanaimo, British Columbia

Since last post: 2119 days
Last activity: 748 days

#9 Posted on | Instant Rating: 0.31
I too, enjoyed this episode of RAW, however, I have but one question:

When Kane was talking about marrying Lita, what did he mean when he said to her "It's too bad you can't wear white", to which Lita insults him and slaps the bastard? I don't get it! Can somebody explain that line to me?
Gugs
Bierwurst



Since: 9.7.02
From: Sleep (That's where I'm a viking)

Since last post: 1824 days
Last activity: 953 days

#10 Posted on | Instant Rating: 5.49
Originally posted by thefraserman

---

I too, enjoyed this episode of RAW, however, I have but one question:

When Kane was talking about marrying Lita, what did he mean when he said to her "It's too bad you can't wear white", to which Lita insults him and slaps the bastard? I don't get it! Can somebody explain that line to me?

---


It's traditional for the (virgin) bride to wear white on her wedding day.

Emphasis on the virgin bride.


---

Bush/Cheney '04: Four more wars! Four more wars!
StaggerLee
Scrapple



Since: 3.10.02
From: Right side of the tracks

Since last post: 3 days
Last activity: 3 hours

#11 Posted on | Instant Rating: 3.34
WOW! Opening was HOT with HHH going totally apeshit, much more psycho than I have ever seen him. GREAT job HHH.

BTW, When Regal comes out, and mentions the old days, I was half hoping he would call him Jean Paul. THAT would rule!

Regal is still the best thing on the stick in YEARS. He just gives it 100% and actually seems like he is really saying the stuff from the heart, instead of reading it from a script. But, what would one expect from a MANS MAN!

Y2J v Edge in the Highlite Reel was good. I cant wait for thiat fued, so that eventually Y2J can go over and move up to the main event for a while.

And, I just didnt pay attention to any of the DIva crap, so I cant even comment.


---

Thank you for your irrelevant opinion.

Doe, Ray, Me, Fa, So, La, TITO SANTANA!
Jackson
Sujuk



Since: 4.1.02

Since last post: 3296 days
Last activity: 2822 days

#12 Posted on | Instant Rating: 2.10
Originally posted by StaggerLee

---

Regal is still the best thing on the stick in YEARS. He just gives it 100% and actually seems like he is really saying the stuff from the heart, instead of reading it from a script. But, what would one expect from a MANS MAN!

---


"It was ME, Sunshine!"


---
Phantom Lord
Salami




Since: 18.6.04
From: The Bensonhurst section of Brooklyn, NY

Since last post: 4532 days
Last activity: 3 days

#13 Posted on | Instant Rating: 1.15
Yeah Regal's promo was a thing of greatness tonight. The match it self was good to for what it accomplished. It's a shame Triple H is feuding with Dinsmore cause a Street Fight between Regal and Helmsley would be kick ass at Summerslam.

I was marking out when he grabbed the brass knucks...I was like Power of the Punch and then...DAMN IT.

This is the Triple H I like, I like it when he beats someone to a pulp and couldnt be happier.

Kane saying Lita cant wear white made me laugh. That was a good line. I still say she's hot, but either she really is pregnant or she's suffering for her art and putting on weight intentionally and if thats the case she should be commended.

Not many women intentionally gain weight.


---
Read how I'm surrounded by Morons in my latest column
Read the current edition of Wrestling's Fact or Fiction with former WCW Star The Stro
I don't drink and I think working with Lars would drive me to become an alcoholic-Iann Robinson on Lars Ulrich
Anti_Guy
Cotechino



Since: 2.2.04
From: United States of America

Since last post: 5004 days
Last activity: 5000 days

#14 Posted on | Instant Rating: 1.48
RAW was good this week. Regal's as good an actor as ever, but he seriously needs to be visited by the fashion police.

Rhyno and Tajiri vs. La Resistance was a bit to quick for my liking.

Rosey vs. Tyson Tomko was kinda stupid... Rosey's 400 pounds, dominates most of the match, and gets leveled by a big boot?

HHH vs. Regal

All just about sending Eugene a message... Regal attacks from behind, gets hit with HIS SIGNATURE BRASS KNUCKS... gets beaten up with the sledge... yada yada yada. I loved his facial expressions. I wanted to see a Regal Stretch.

Orton Promo-Orton's just being... Orton.

Highlight Reel-The Jericho-holics say:
It was interesting. Good thing Edge didn't take out the Jeritron 5000, or Jericho would be a PISSED man.

Diva Crap-Took a shower.

Stuff with Kane and Lita

Kane vs. Maven
Maven had to dropkick Kane an extra time to get him outta the ring. It also looked like Maven kinda got caught in the ropes when doing that suicide dive. Kane wins... its a "'Til Death Do Us Part" Match...
I can see it now... Kane is about to win and HBK comes out of the crowd and gives him some Sweet Chin Music...

Unimportant stuff in between

ME-
Good. We see chops, pokes to the eye, flops by Flair, a spear, the Wall 'o Jericho, Crippler Crossface, the works. Lots of times where everyone is in the ring.
I never understand WHY Orton has to make those STUPID sound effects when giving someone a punch, European Uppercut, Chinlock 'o Doom, etc.
Orton's starting to resemble Flair more and more. Limited moveset as pointed out by Cognitive27, and flops like Flair.

All in all a good RAW. The Summerslam promo w/ Tajiri was kinda wierd...


---

Go ahead... make my day...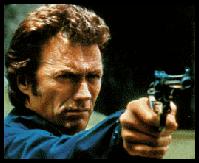 The Vile1
Lap cheong



Since: 4.9.02
From: California

Since last post: 3319 days
Last activity: 3051 days

#15 Posted on | Instant Rating: 3.52
Overall it was a pretty lame show tonight. Lame matches and wrestling as well. But the main event was great, and once again another stellar PPV quality match.

Did anyone think it was so fucking stupid that Matt Hardy asks Stacey to leave so he and Lita can have some privacy? And yet the baka doesn't realize he is still talking to Lita in front of a camera that broadcasts to millions, so in fact YOU HAVE NO PRIVACY YOU FUCKING SCHMUCK! You might as well have let Stacey stay in there.

And geezus, is Regal ever going to wrestle a real match one of these days? I mean get a little more use out of him in the ring at least.

Anyway, the main event was great, hot from start to finish. It was just so cool that the crowd was chanting, "WE WANT BENOIT!" And in a fit of wrestling genius Benoit gets tagged in while the chants are going and the crowd goes nuts. I'm just saying, it was really cool for the crowd to participate in the match like, and it seemed the match was affected by it. Just saying. Orton gets the clean victory over Benoit to set up their match at Summerslam, and you know it? I think it will be pretty damn good, make it the main event dammit!


---


"Don't compare my arm to your cheap arm!"
-Edward Elric
Torchslasher
Knackwurst



Since: 17.1.02
From: New F'n Jersey

Since last post: 71 days
Last activity: 70 days

#16 Posted on | Instant Rating: 5.75
That was quite the crazy crowd huh? First they give the mere mention of Randy Orton's name a huge ovation on the Highlight Reel, and then they go 360 and treat Benoit like he's god during the ME.

You all may hate the upcoming match at SS with Kane and Matt Hardy, but it does make the Vengeance win by Matt mean something as Lita can now be more assertive in her belief that Matt can win. I like the continuity in the storyline, even if the match and overall angle is bad. Plus, they give us the prospect of a fun Lita-Kane marriage on Raw that could be trainwreck television.

Hey, crowds-- Stop cheering for Carmella! She is not as attractive as Amy, Joy, or the Bubbly Redhead. She should not win (not that I really care).

Oh, and if you thought the Diva crap was stupid, witness Stacy doing a cartwheel when Rosey hits a good move. Now THAT, Eugene, is retarded.


---

Joe Wilson (looking at Interocitor manual)- Hey, here's something my wife could use in the house...
Crow T. Robot- A man?
Joe Wilson- An interocitor incorporating an electron sorter.
Cal Meechum- Oh, she'd probably gain 20 pounds while it did all the work for her.
Tom Servo- Cal, you bitch!

MST3K: The Movie

Mayhem
Scrapple



Since: 25.4.03
From: Nashville, TN

Since last post: 301 days
Last activity: 186 days

#17 Posted on | Instant Rating: 4.68

Even with Trish at his side, Tomko still just sucks ... send him back to OVW.

I wasn't really impressed with RAW tonight ... sure it had its highpoints, but it was just kinda there to me.

I do like the fact that they appear to have to entire RAW card set for Summerslam instead of waiting until the last minute.


---


NAAAY-TURE ... GOULET!
Tenken347
Knackwurst



Since: 27.2.03
From: Parts Unknown

Since last post: 2 days
Last activity: 10 hours

#18 Posted on | Instant Rating: 5.72
I have to appreciate the level of consistancy in the Lita/Kane debacle. Every week, they ask someone to leave the room so that one of them can share their innermost secrets with the cameraman.
Spaceman Spiff
Knackwurst



Since: 2.1.02
From: Philly Suburbs

Since last post: 61 days
Last activity: 7 hours

#19 Posted on | Instant Rating: 4.05
---

Overall it was a pretty lame show tonight. Lame matches and wrestling as well. But the main event was great, and once again another stellar PPV quality match.

---

That's about right. Regal was great on the mic, Highlight Reel was merely OK, Regal/HHH brawl was decent, and the ME was great. The rest of the show was awful.

-Le Res vs. Rhyno/Tajiri was bad. Why are these guys feuding? Why should I care?

-Tomko/Rosey was horrible, made worse by Stacy's inane antics ringside.

-Kane/Maven was atrocious. Why is Maven getting screen time (match this week, lasted way too long in the battle royal last week)? Give me some Palumbo.

-Matt/Lita/Kane storyline takes a turn for the nonsensical.

-Diva stuff: no Kamala, no interest. That redhead (Tracie?) is beyond annoying.

-ME was fantastic, but kinda dragged when Orton or Edge were in there. Batista continues to impress me while Orton doesn't. I'd be so much more into Benoit/Batista than Benoit/Orton. Batista's Clothesline of Death > RKO.

-That fan in the front row was pretty crazy (purple WCW shirt, "Ian Rotten for President" and "Necro Butcher" signs).


---
Quezzy
Scrapple



Since: 6.1.02
From: Pittsburgh, PA

Since last post: 3 days
Last activity: 1 day

#20 Posted on | Instant Rating: 4.89
Well I don't know about Palumbo but I agree that Maven, Tomko, Rosey, Resistance and Rhyno/Tajiri aren't doing anything for me. They should break up the Rhyno/Tajiri team and feud Rhyno with Kane at some point.

During the Highlite Reel after Edge made the comment about Trish dumping Jericho, my friend I was watching Raw with said "you're just mad because I broke your brother" that would've been great he if he said that, leading to a Christian run in.

I'm liking Batista better than Orton these days too, not that I think Batista should be in the main event at Summerslam. IN fact, I love that in the last couple of battle royals on Raw they've teased Kane/Batista, if they continue to build it slowly they could have a nice big man feud at Wrestlemania.

I like the idea of HBK doing a run in on Kane. Matt needs to win this match, not just to look legitimate but just because a Lita/Kane marriage angle would be disasterous. And i'm sure HBK/Kane could have a pretty good ppv match at the next ppv.


---

Lance's Response:

THAT IS AWESOME!
Pages: 1 2 Next