Pre-Show Thoughts:
Well, we know Kurt Angle will wrestle Hulk Hogan… if Angle can't put on at least a three-star match with the old man, I can't imagine HBK can do much better. And we're also going to continue the burification of Chris Jericho by having him and Carlito job to Cena.
No opening RAW pyro, we start right away with the aforementioned HBK. He's dressed in a nice suit, but he still can't pull it off quite like Ric Flair. We're live in Montreal, and the crowd clearly remembers what happened here at Survivor Series—not that they'll *ever* forget.
"Who's your daddy, Montreal?" Tremendous boos from the audience, along with "You screwed Bret!" chants. "Well, since all of you have been so respectful to me, I would like to return in kind. Me-me-me-me-me, O, Canada, how I hate this place! O, Canada, I'm gonna kick Hulk Hogan right in the face! All right. I'll admit, I'll admit, I'm no singer." He's got that right. Disco Inferno did it better, too. Massive Hogan chants now from the crowd. "But what I am is the Showstopper! The headliner! The main event, the icon of the WWE, yours truly, the HBK, Shawn Michaels. Hulk Hogan, at SummerSlam, I promise, no better yet, I guarantee—" this crowd is LOUD! "I guarantee Hulk Hogan at SummerSlam I will give you and the WWE fans something to remember. And of course, all of you here in Montreal know that I am all about--" asshole chants, now— he's getting TREMENDOUS heat-- "you know I'm all about giving you memories. Survivor Series 1997." No kidding? "I handed Canada's own Bret "The Hitman" Hart his most miserable defeat." "We Want Bret" chants. "You want Bret?" Cheers. "You're not gonna get Bret because I screwed Bret! I did it once, and I'd do it again! If Bret "The Hitman" Hart had any guts, and he walked down that aisle tonight, stepped into this ring, and looked me eye-to-eye like a man, I'd say, "Hitman, I screwed ya once, and I'll screw ya again." Because Bret the Hit—" Bret's theme music plays—you're SHITTING ME! And HBK sure looks nervous!
Oh, I get it, it's a Matt Hardy moment, right?
HBK does Bret's little signature shrug and laughs, as the music dies down. "Got your hopes up just a little bit, didn't I?" JR: "Damn him!" HBK: "You will never, and I mean *ever*, hear or see Bret 'The Hitman' Hart inside a WWE ring again. Hulk Hogan, I did it to Bret Hart, and at SummerSlam, I'm gonna do it to you." I'm not watching it for gay porn. "You see, what all these Montreal Canadians despise about the HBK is that I'm everything they wish they could be. I come out here with my live microphone and I do what I want, when I wanna do it! Let's face it Hulk Hogan it's the same thing that *you* don't like about me. I'm unlike anybody you've ever had to deal with! Well, at SS, brother, what'cha gonna do brother, what'cha gonna do brother…" Hogan's theme music plays, and I think *he'll* come out, at least. HBK takes off the jacket, but Hogan sure isn't quick to come out either. And now HBK does the "oh, my aching back" thing. "Oh, come on now, the first time maybe I'm cruel. The second time all you do is show the entire world that Montreal is everything I ever said it was. You Canucks are not the sharpest knives in the drawer." They're going to kill him, you know that? More chanting. "You don't like me very much, do ya? I know, I know, nothing would thrill you more than to have one of your heroes like Bret 'The Hitman' Hart or Hulk Hogan to just come down that aisle and give me what for. Guess what, it's not going to happen, you know why? One, no one in this industry can touch me. And two, your heroes like BRET 'THE HITMAN' HART and Hulk Hogan, they're not even *here* yet. They're such big WWE Superstars that their limos don't bring them to the show until it's already in progress." Now they're singing "Na Na Na Kiss Him Goodbye", but duh, he's not on his way out yet. And, hee! HBK sits down, loosens his tie… "Now that you understand who's running this show, I'll continue. Hulk Hogan, the same thing I despise about you is what I despise against Bret Hart. You stood for some moral fiber that in real life, doesn't exist. […] There isn't a realistic bone in your body. Hulk Hogan, you're the biggest star in WWE history. And at SS, I want you to bring your big star, I want you to wear your boa, have your sunglasses on and your chin held high. Now the chants are being censored! "Nice language, [censored] teach your children the same talk? You do, yet everyone of your Montreal Canadian men do nothing but stand there and talk it while I walk it!" HBK has removed his shirt at some point and I missed it. "HULK HOGAN, at SummerSlam, you're one move from your star being snuffed out. You don't believe me, just ask BRET 'THE HITMAN' HART." He heads out, and I guarantee you there are people daring their friends to jump that rail and beat the hell outta HBK. THAT is heat!
The Bodyslam of the Week, coming back from the break, shows the six-person mixed tag team match from last week. I guarantee you that Victoria vs. Stacey will be the pressing issue.
Two-on-one handicap match: The Heart Throbs take on The Big Show. Why?! What do you bet Chris Masters gets involved? This *is* the last RAW before SummerSlam, right? Match starts, and each Heart Throb takes a shot at locking up with Show. Each fail, and then they fail when they try at the same time. I get it, he's big and strong! Now they surround him, and of course he slams their heads together once they get too close. Big Show kicks the blonde, throws the brunette, delivers a hard chop to the brunette, and a big chop in the corner to both men, who oversell it something *fierce*. Gorilla press on the brunette ruined by a shot to the knee, and both men grab the advantage briefly by going downstairs. They manhandle him in the corner, and try chop blocking the hell out of him. Go Heart Throbs! Kick to the blonde, and Big Show throws the brunette back into the ring—he'd gone down there during the move in the corner. Whip into the corner, whips the other guy into his partner, and a splash—now a double back body drop, and Big Show's signaling for the chokeslam—double chokeslam! And he got the victory—so much for the WWE tag division! Is Masters gonna—can't believe I'm gonna say this—salvage this, at least, by attacking Show and setting up a match at SummerSlam? No?! Then what the fuck was the point?
WWE might as well make The Big Show the WWE Tag Team Champion… he apparently doesn't need a partner. I'm sorry, but handicap matches hardly ever benefit anybody. If the tag-team wins, it's because two guys had better be able to beat one. If the singles wrestler wins, the tag-team look like assholes. Big Show doesn't even have a match at SummerSlam right now, so he's not even making a statement going into a big match with what's-his-name. I just don't see any potential good coming out of that last match.
Must mean we're off to a good start. Guess the promos are gonna be the highlight yet again.
We come back, and Eugene and Christy are out for the Eugene Invitational. Hey, what if Eugene loses *here*, and some other guy gets the medals? Guess that puts a crimp in Kurt's plans. Eugene stutters around before hitting a French phrase. "This the third ever Eugene Invitational Gold Medal Match!" The next guy speaks French better than Eugene—Rene Dupree. Coach hits it perfectly—Rene probably speaks better *English* than Eugene, too.
Match starts, and there's a collar-and-elbow. Ten seconds in, Kurt Angle insinuates himself into the match, stomping Dupree and throwing him out of the ring, and now he goes nuts on Eugene, stomping the shit out of him, choking him with his boot, and now hitting the Olympic Slam—which JR actually *called* the Olympic Slam for a change. You think it's funny huh? A special person running around with my gold medal?" Sorry, talking way too fast for live transcription—anyone want to donate a TiVo? "My whole life's work is just one big joke, isn't it? Lemme tell you something Eugene, the joke is over." Kurt says he's gonna take Eugene's hero Hulk Hogan, beat the hell out of him, and show Eugene a preview of what's going to happen to him at SummerSlam. Kurt calls himself the most vicious son of a bitch in WWE, and after this, I don't doubt it.
Let Us Take You Back to Last Week, in which John Cena mysteriously appears in the building about a minute too late to save referee Chad Patton. Nice job. We're reminded that the Sucky Buildup to a WWE Title Match will continue later tonight when Cena faces both Carlito and Chris Jericho in a handicap match, and the finals of the Diva Search are tonight. Good, because I'll take some time to do… just about anything else.
My new obsession? MVP Baseball 2005. I can't get enough of that game. I'm playing as the Pittsburgh Pirates organization, not out of any particular loyalty to the Bucs, but because my Indianapolis Indians are their AAA team. But I'm having just as much fun playing as the Pirates as I am playing as the Indians—maybe more so, because the Pirates are a power-hitting team whereas the Indians tend to hit more singles. I've got both teams winning, though, so that's cool.
"Be Yourself" plays, and Coach welcomes us back to Part I of the Diva Search Finale? Great, spread out the 15 Minutes of Crap throughout the entire show, that's what I say. In the meantime, I'm going to learn more about Turkmenistan from Wikipedia, the free encyclopedia. Any dictator who demands that his best-selling book must be placed next to the Koran in Muslim mosques… wow, I've heard of egomaniacs, but on the Sheer Ego Scale, this guy's *way* up there.
One girl leaves, and the announcers talk about the Matt Hardy/Edge/Lita "love story gone terribly wrong". Hey, remember when Kane married her? "I love, and I will always love, Matt Hardy." [play the Price is Right "you screwed up" music.] Hee, they show a WWE.com "we wish Matt well in his future endeavors" notice. Ha! "I'm under no obligation to the WWE fans to be Matt Hardy's girlfriend," says Lita. "You don't measure up to me as a man in *any* way," insists Edge. "I went to Vince and I asked him to re-hire Matt, because if I did out in the streets what I'm gonna do to you at SummerSlam, I'd be in jail." "Your life is going to be so miserable you'll wish you were dead… it's kill or be killed, and Matt Hardy will… not… DIE!"
We come back, and Eric is gushing about how Y2J is gonna beat Cena—and prematurely congratulates him? "It's a great feeling to be the WWE Champion," Jericho gushes. You're hexing yourself. EB's got a plan—great. "I've got a plan to get Cena booed right out of this building. Tonight, all three of us, we're going to be Canadian." Yeah, that'll work. "I'm from Western Canada," Jericho insists, "which is much different from Eastern Canada." "I'm from nowhere close," says CCC. "Just say you're from *Southern* Canada," Bischoff suggests. "Carlito Canadian Cool," Jericho says. They wrap themselves in the Canadian flag, and CCC says, "Dascool, eh?" HA! At least they're entertaining me, though I'm not remotely convinced Jericho's going over at SummerSlam.
Just tell your little brother you forgot to pick him up because you were getting stoned. He'll understand. That's one understanding little brother.
Eric Bischoff comes out flying a Canadian flag, followed shortly by Jericho and Carlito, and I'm just wondering how long it'll take for Bischoff to try and *burn* it. Yeah, Bischoff's being disingenuous, JR—duh, look up the word in the dictionary and Bischoff's picture will be there. Even as Jericho and Carlito walk around in their corner, Bischoff continues waving that flag.
Cena comes out, and Carlito looks like he wants to leave the ring, but Y2J doesn't seem intimidated. Tomorrow night, Hogan and Cena are gonna present the Teen Choice Awards—as if anyone watches them. Jericho and Cena start. Jericho looks like he wants to lock up, and immediately tags Carlito instead, ha. Tie-up, Cena grabs the advantage, and after about 30 seconds, Carlito gets a punch, whips into the corner, Cena with a knockdown, headbutt, kick, slams head into the corner, and the other corner. He stomps a mudhole in him, but Y2J jumps into the ring and distracts Cena long enough for CCC to grab the advantage. Cena ducks a clothesline, knocks him down, throws Y2J into the ring and beats the hell out of both men… clotheslining Jericho out of the ring, and then back body dropping Jericho. Both heels are out of the ring, and you know that means a commercial break.
When we come back, Jericho has the advantage, and we see how… Bischoff holds Cena's foot at a bad time, Cena comes out and puts his hands on Bischoff, but Jericho dropkicks Cena into the protective rail. He even holds Cena's arms behind his back so Bischoff can slap him. Back to the action, Jericho maintains the advantage with a slam, punches, and slamming Cena's head repeatedly. Jericho tags Carlito, and Carlito begins beating the hell out of Cena. Tries a suplex, but Cena reverses. CCC with the tag to Y2J, and Jericho chokes Cena on the ropes. Jericho hits the Juke and Jive, and begins raking Cena's face, but Cena breaks out with punches. Big kick, and the two men exchange fisticuffs. Jericho rakes Cena's eyes, whips him into the corner and drills a clothesline. Tag to CCC, who continues the assault, hitting a neckbreaker, and Jericho applauds his teammate. Mounted punches, and cover for a two-count by Carlito. Another two-count. Carlito applies the side head lock, and you know that means the Babyface Comeback is coming. Indeed, Cena to his feet, and knees Carlito in the gut, goes into the ropes, but CCC with the spinebuster… two-count. A tag for Jericho, and he hits the missile dropkick for a two-count, and Bischoff waves the Canadian flag some more. Y2J chokes Cena on the ropes, and then distracts the ref long enough for CCC to come over and spit the apple in Cena's face. Bischoff comes up, waves the flag in his face, and slaps him twice. Cena gets angry and fights some more, but Jericho gets the better of that exchange, tagging CCC, who hits the DDT and gets a two. Jericho back in, and the punching continues. Jericho rakes Cena's face in the corner, and Bischoff wipes Carlito's ass with the flag? OK. Cena whipped into the corner, punched, enziguiri, Walls of Jericho attempt decidedly reversed by Cena, who knocks his opponents together and that apparently constitutes a legal tag. Cena quick to gain the advantage, "You Can't See me," FU on Jericho saved by CCC, and now Carlito's in the F5, and he connects for the three-count as Y2J deliberately leaves the ring—only to come back and DRILL Cena with the "cheap-ass chair shot", as JR calls it. Jericho's foaming at the mouth like a rabid animal as he heads back to the entrance, and we show ten quadrillion replays.
JR wants to know how Eric Bischoff can condone this, and apparently he hasn't yet realized that Bischoff isn't a very nice guy. He needs to get Match Jukebox and watch some nWo matches.
We come back, and we see HBK and Hulk Hogan enter the ring—in Day of Reckoning 2. HBK hits the Sweet Chin Music, but Hogan hits the Big Boot and Leg Drop. Coach's theme music plays, and before he even opened his mouth I'd already decided to hit the mute button.
I un-mute it long enough to learn that Ashley is the 2005 Diva Search winner. But don't worry, because the first through fifteenth runners-up will probably still get WWE contracts. I wonder what Molly Holly's doing right about now?
We see Kurt Angle getting set for his match later tonight, and he's wearing that neat eagle T-shirt he debuted last week.
Edge comes out with the briefcase and Lita, and we're gonna have a match? This is only the third match of the night, I should point out—the second, if you try and ignore that horrendous jobbing of the
de facto
#1 contenders to the tag-team title.
Edge is facing his brother-in-law, Val Venis—I bet you they don't bring up any history between these two. I also bet you Edge destroys Val in less than four minutes. Honestly, Val is the highest-profile jobber in WWE today. Val eyes Lita for just a moment, and Edge starts wailing on him with punches, kicks, and a choke against the ropes. Val knocks Edge down with some clotheslines and hits a chop… wraps his arms in the ropes and chops him, and now does the whipping knee thing followed by a Russian legsweep, go Val! Val does the famous dance, and begins pummeling Edge with punches. C'mon, Val, I wanna see you win Edge leaves the ring, and Val comes right in, assaulting Edge briefly before Edge whips him back-first into the ring. Edge gets him back in the ring and presses the advantage, a hard whip into the corner knocking Val down. Edge drags Val up, slams his head into the turnbuckle, and we're hearing asshole chants. Not nearly as loud as HBK's, though. Edge whips Val into the ropes, back body drop, and Lita applauds. I could *swear* I heard "Stand back, there's a hurricane coming through"—was I hallucinating? Edge continues the assault on Val's back, and he's got a demonic look on his face. He chokes Val some more, and he's justa bout toast—vertical suplex, and Val oversells it like crazy. The crowd is chanting *something*, but I can't hear them… an elbow by Venis followed by a kick to the head. Whip reversed, but Val knocks Edge down with a shoulderblock, clothesline, and he tries going for a suplex, but Val's back is fucked up and Edge hits the electric chair bomb. Edge gets kicked in the nads, but Edge spears Val—and he's not going for the cover. It would be so funny to see Matt screw Edge here. Edge applies his Edge-u-Cator and Val, to his credit, holds out for quite some time before finally tapping.
Rob Conway hits on Super Stacey, but Stacey's already got a man. "What, that green-haired freak?" "Yeah, that green-haired freak," Hurricane replies as he enters the picture. Hee! Conway vs. Hurricane is next, why not? We haven't done enough damage to the tag-team division yet tonight.
We come back with a video package that I didn't pay attention to, and now Rob Conway's unique theme music plays, and DAMN, he's looking so much like Buff Bagwell, I'm sorry! Sunglasses, sideburns, poses, attitude, everything. Buff ought to sue for gimmick infringement. And now accompanied by Super Stacey, here's one-half of the "What, this title still exists?" World Tag Team Champions, The Hurricane. I thought tag-team title defenses in the WWE *video games* were few and far between.
Conway starts with the advantage, punching the smaller man, and hitting a back suplex. One, two, kickout. Conway with the extreme headlock of massive doom, and the green-haired freak hits the Babyface Comeback briefly , but gets kneed… manages to get a two-count with a roll-up, and now Conway gains the advantage again, with a hard whip into the corner and a kick out of the ring. Conway pummels Hurricane on the security wall, and is rolled back into the ring… swinging neckbreaker gets a two-count, and I should mention that the crowd's been hounding this match with "overrated!" chants. Three consecutive near-falls, and a neckbreaker submission applied by Conway… more fisticuffs, Hurricane grabs the advantage, Conway goes downstairs, but Hurricane with an arm drag followed by a dropkick and back body drop. C'mon, chokeslam him Flying clothesline, and Hurricane's getting pumped--- Shining Wizard misses, Conway connects with the Ego Trip swinging neckbreaker, and Conway goes up top for the Macho Man Elbow. One, two, three, and this was a glorified squash. Which is exactly what I expected. "Folks, we're gonna hear a lot about this guy," threatens JR. I actually would be okay with that if I didn't have to hear "he did it the Con-Way" so many fucking times, and if when I thought of Conway the very next person I thought of was somebody *other* than Buffy Bagwell.
We're back, and we show a preview of SummerSlam. First we view the crappy album cover, and here we go.
Eddie Guerrero and Rey Mysterio will face each other in a ladder match? When was *that* stipulation added? I swear, Dominick had better not be hanging above the ring. Hey, what's Dominick's last name, anyway? Mysterio, or Gutierrez?
Chris Benoit faces Orlando Jordan for the U.S. Title again, another match they hadn't yet announced on SmackDown, way to go monkeys. Randy Orton faces The Undertaker. JBL battles Batista for the World Title in Batista's hometown, in a no-holds-barred match. John Cena defends the WWE Title against Chris Jericho. Edge and Matt Hardy battle for custody of Lita—not. Eugene faces Kurt Angle in a Eugene Invitational match with no time limit. And Hulk Hogan, as we know, battles Shawn Michaels—legend vs. icon, and that's what's gonna sell the pay-per-view.
Kurt Angle's theme music plays, and break out the "You suck!" chants. I'm surprised they're not chanting "You suck, eh?" That'd be funnier than hell, and I'd never let the Canadian Ws hear the end of it. But I mean that in a friendly way.
Ah, Kurt's shirt says "American By Birth" on the front, and "Angry By Choice" on the back. Not bad, but I still wouldn't wear that in public.
As we come back from break and Kurt's music stops playing, Kurt raises the straps and you can tell he's ready for a fight, as always. They take about a minute for Hogan's music to play, and this time Hogan *is* here, having just gotten out of his limo five minutes ago if you believe HBK. Hee! There's certainly a lot of red and yellow being worn in the stands. Kurt vacates the ring as Hogan enters and does the shirt rip and ear0posing. Now he poses for Kurt to kiss his ass, and Angle says calmly, "You son of a bitch, kiss *my* ass." You're gonna have to back it up, Hogan. OK, the "Hail Hogan" sign is a little bit too much, especially when you think about the Hogan pose in which his right arm *almost* looks like it's doing a Nazi salute, only at a different angle from his body.
Kurt tries to jump on Hogan with the advantage, but Hulk's ready, and he even puts his sunglasses and and bandanna on Kurt before punching him and knocking 'em clean off. Hogan's punch forced Kurt to the outside, and Hogan clotheslines Angle into the ringpost. Oh, God, Hogan's gonna get his win back, isn't he? Hogan slams Kurt's head into the stairs, and Angle's selling like he broke his nose. Breaks the count, and punches Angle some more, and again he slams him into the ringpost. Now Angle's rolled into the ring, and Kurt's quick to capitalize with elbows and punches, and he chokes Hogan with his boot. The "let's go Hogan!" chants are booming. Angle with punches and a European uppercut in the corner, and after some kicks, he drives his shoulder into Hogan's side. Back-suplex, and Angle's held down for two. Hogan tries to get to his feet, but Angle continues the assault, choking Hogan some more, and punching the back of his neck. Snapmare, and the headlock means Hogan's gonna get the humanoids behind him for the Patented Babyface Comeback. But right now Kurt's insisting that Hogan tap out—not gonna happen with *that* hold, Kurt. Hogan's arm goes down twice, and you know the third time the comeback is on. Yup. Hogan wags his finger, he gets back up, elbows to the gut, whip into the rope into a sleeper hold. Kurt reverses into a back suplex, there ya go. Two two-counts, and now Angle's setting up for the Olympic Slam… which he nails! But H ogan kicked out, and as the straps come down, the Hulk-Up happens at the same time. "You!" Punches, big boot, and Hulk wants the crowd's approval—not getting it from me, anyway. Come on, Kurt, he's taking forever, for godsakes. Off the ropes, and wham! Shawn Michaels gets into the ring and clotheslines him. Nip-up, and and Michaels with the ear posing… now he's setting up for Sweet Chin Music… but instead of doing it, he applies the Sharpshooter! What an ass, I love him! Is Bret coming out now? Probably not. HBK's got a great look on his face as he holds on to it, and we're out.
DASCOOL: Everything HBK and Hogan-related—as always. Kurt put on a good match considering what he had to work with. Edge and Val almost had me convinced that Val was actually gonna win a match for once. And the Dastardly Trio sucking up to the Canadian crowd was priceless.
YOU SUCK: Conway's continued horrible gimmick push, Jericho *still* can't beat Cena, and the tag-team division is much worse than garbage—it's in the water treatment facility.
WHAT?: Instead of building up towards a future U.S. Title match between Chris Benoit and Orlando Jordan, WWE's going to give it even *less* buildup than last time. You got one show, boys!
(Edit: Formatting, and made the Disco Inferno joke I didn't have the time to make the first time around.)
(edited by ekedolphin on 15.8.05 2313)
---
"Great. He spends skill points on Perform (Kazoo), and now I have to make a Knowledge (Limits of My Own Sanity) skill check."
--Roy Greenhilt, The Order of the Stick
Four-Time Wiener of the Day (5/27/02; 7/3/02; 7/30/04; 8/28/04)
The Only Five-Time (and Last) N.E.W. World Heavyweight Champion
Certified RFMC Member-- Ask To See My Credentials!
Promote this thread!
It's False
Scrapple



Since: 20.6.02
From: I am the Tag Team Champions!

Since last post: 64 days
Last activity: 2 days

#2 Posted on | Instant Rating: 2.93
What's sadder? The fact that Hogan can't even get the boot all the way up anymore or the fact that Angle had to sell a boot to the chest F...O...R...E...V...E...R? And this was only a mere HOUR after Angle's most intense promo ever.

But at least we've got the old HBK back. Something about Montreal brings out the best in him. I wonder what?
---

And you thought selling Amway was his career lowlight?
The Goon
Banger
Moderator



Since: 2.1.02
From: Calgary, Alberta, Canada

Since last post: 198 days
Last activity: 172 days

#3 Posted on | Instant Rating: 8.08
I have never wanted to beat the shit out of a wrestler more than I did HBK tonight. He had me so furious I wanted to reach through the screen. So I guess he's doing his job well.
hhhgamewmx7
Bockwurst



Since: 15.6.03
From: Eire

Since last post: 4574 days
Last activity: 4552 days

#4 Posted on | Instant Rating: 0.00
Well if Bret Hart doesn't show on Sunday, then tonight was a waste of time. Sure it was Montreal and HBK had to address it in some way because you knew the chants were coming but to the extent that he addressed it, something has to come of it. I can't see Bret approving of what happened tonight and he can still pull out of the DVD if he wishes up until the end of August which will basically mean WWE can't any of Brets interview.

Just before his music hit, I said to mysseft that they are gonna play it and nothing is gonna happen or they will bring out a mini Bret or something. At no point did i think he would walk to that ring, even though maybe besides Calgary you couldn't pick a better place.

You know Cena is over when a Canadian crowd cheers him against Y2J and Carlito who was cheered early and then booed him.

Looks like WWE has ran out of ideads for the Edge/Matt feud.

But HBKs promo was pretty surreal.


---
Texas Kelly
Lap cheong



Since: 3.1.02
From: FOREST HILLS CONTROLS THE UNIVERSE

Since last post: 233 days
Last activity: 51 days


ICQ:
#5 Posted on | Instant Rating: 3.08
You know how I predicted that Michaels was winning on Sunday earlier in the day on the predictions thread? Well, I think you can scrap that now. It would have been one thing if Shawn had just superkicked him, but the Sharpshooter stepped over the WWE Logic line (at least that's what I'm thinking). I'm curious to see what the live reports show, because if any situation was custom-tailored for a Bret Hart run-in to massively pop the crowd, that was it.

The fans made as right a choice as they could have as far as the Diva Search is concerned. Play off Ashley for a few weeks, and then get her down to OVW or Deep South so that she can develop that wrestling promise she flashed early in the competition.

It's obvious they just don't care about the tag titles any more, between jobbing one-half of the RAW tag champs cleanly to a gimmick-under-construction (albeit thankfully not Chris Masters, but rather Rob Conway, who's got potential but just needs to overcome the stupidity - was it just me, or did the fans chant "Change That Speedo!" at him during the match?) and passing over a tag match for another Orlando Jordan/Chris Benoit match (which shouldn't even be necessary, but at least Benoit is probably winning this time) for the last Summerslam slot.

I am hoping for a miracle between now and Sunday that Jericho wins the belt, as he's the only one on the roster that would make sense to put the title on him but still keep the custom belt around (which I enjoy more than the regular WWE title belt, which looks like a Big Gold Belt beta). I doubt I'll get it though.
Good performance out of all of them tonight though, especially Carlito. (If they're ballsy and want to build up the rivalry between Carlito & Cena to Rock/Trip-like proportions, I'd so totally be for giving Carlito the WWE title. Of course, with the return of the latter half of that emulated pair returning in a month and a half or so, I'm not holding my breath.)

Summerslam is shaping up real heavy as far as the face wins are concerned, I think. Cena, Batista & Benoit are all locks, Hogan's pretty close to that, I can't see Eugene jobbing out clean in his PPV return, I believe Rey needs to win again... the only sure heel thing as far as I'm concerned is Orton. Quite weird, eh?




---
read a bunch of incoherent nonsense
smark/net attack Advisory System Status is: Elevated
(Holds; July 5, 2005)
It's good to see that the WWE isn't backing away from Batista or Cena. There's still some questions lingering over a few of the draft moves they either made or didn't make (Jericho being a prime example), but the stage is set for a solid run to Summerslam that may send the indicator down. The longer Triple H stays away is also a plus...
geemoney
Scrapple



Since: 26.1.03
From: Naples, FL

Since last post: 6 days
Last activity: 1 hour

#6 Posted on | Instant Rating: 5.15
Great promo from Shawn. Now THAT is a heel, and I'm surprised he went that far. "Bret isn't here because I SCREWED BRET." That was great stuff....I don't get this Big Show match. You couldn't have him beat two jobbers instead of making a joke out of an already thin tag team division? Yeah, we've seen the Big Show beat guys 2 on 1 before, so I'm not sure the purpose of that....

I was hoping Jacques Rougeu would be the hometown hero....The 2 on 1 was so predictible- just like the last couple weeks, Cena fights through the odds to win the match....Ashley's top is the exact reason we have the 7-second delay. I had hoped Ashley would win from the beginning, but if either 3 of the finalists won I wouldn't be upset. I actually started rooting for Leyla in the final weeks (she's got a bit of an exotic look but she'll prolly be hired anyway)....

Edge/Venis was serviceable....Boy, Conway did NOT look at home on the top rope....I was impressed with some of the stuff Hogan did in the match, especially post-match when he got the Sharpshooter put on.

Boy, WWE really hates Canada.


---

College, Sports and More!: Experience It




Mayhem
Scrapple



Since: 25.4.03
From: Nashville, TN

Since last post: 304 days
Last activity: 188 days

#7 Posted on | Instant Rating: 3.81

Sad, sad, sad that the only heel tag team on RAW were destoyed by one guy, granted it was the Big Show, but ...

You see Triple H, THAT is how you cut a 20 minute promo. Shawn didn't get out there and swear, grab his crotch or any other risque matter. He just cut an awesome promo. I hope they keep him heel after the Hogan thing is done.

Did JR bury Smackdown when he said "Now we're getting to the meat of the card" when the RAW matches were being hyped for the SS card? And we got a Smackdown PPV match announced on RAW?

And the 1/2 of the other team on RAW was pinned cleanly tonight.

Where the MF was Matt Hardy? And based on that package, did it not seem like a work the entire time?


---


In honor of Emerson, my little Superman ...
CTX
Chourico



Since: 11.5.02

Since last post: 521 days
Last activity: 18 hours

#8 Posted on | Instant Rating: 1.17
Take HBK out of the equation and that show would have been absolutely horrendous as a final build up to Summerslam, but thankfully he was there to carry the whole show on his shoulders yet again.

Everything that needs to be said about his awesome opening promo has already been said. There was so much heat in that building I thought they could actually riot. I *loved* Michaels just lying down and waiting for the crowd to be quiet when they were singing. He controlled them perfectly and they hated him even more for it.

The main event was exactly what you'd expect considering Hogan can barely even walk thesedays, but the Sharpshooter topped the night off perfectly. I thought for sure Hogan's knees were going to snap in half when Michaels was trying to hook the Sharpshooter on. I don't actually mind if Michaels jobs at the PPV anymore because he's been so awesome over the last month that he's going to come out of it looking better no matter what the result.

The rest of the show (bar the intense Angle promo) was just forgettable garbage that seems to be the norm lately. I don't know if they're slowly trying to go back in time with all these pseudo-squash matches recently, but it doesn't make for good TV at all.
Stephanie
Landjager



Since: 2.1.02
From: Madison, WI

Since last post: 1830 days
Last activity: 78 days

#9 Posted on | Instant Rating: 5.22
I hope everybody in the locker room was paying attention to Shawn's promo, for THAT is how you generate heat. It's fortunate that nobody was selling bottled beer, or there would have been more glass in the ring than in the Crystal Cathedral - especially after the two false starts. Additionally, the pop that followed the opening shriek of Bret's music was the most monstrous pop I've heard in years, and if Bret truly did come out, there would have been spontaneous combustion.

Steph


---

I'm going twenty-four hours a day...I can't seem to stop
- "Turn Up The Radio", Autograph

Wiener Of The Day - June 10th, 2003
W Of The Day - September 11th, 2004 (add spooky music here)
Stilton
Frankfurter



Since: 7.2.04
From: Canada

Since last post: 4492 days
Last activity: 4492 days

#10 Posted on | Instant Rating: 2.74
I, for one, never expected to see Bret to come out and make the save for Hogan, or to beat down HBK. Even if Michaels insulted Bret all night, and even if Michaels used the sharp-shooter on Hogan in Montreal as a final little fuck-you to Bret on the show tonight, I believe coming back after a such a long absence just to be part of a Shawn Michaels angle is WAY below Bret.

All Michaels' bluster about Bret tonight was just a way to get heat with the Canadian fans. It worked.

IF Bret ever shows up on WWE TV again, it will be for the fans. It will not be for Shawn Michaels.


---

He was a popular attraction until he choked to death on a corn kernel.
RKMtwin
Boudin rouge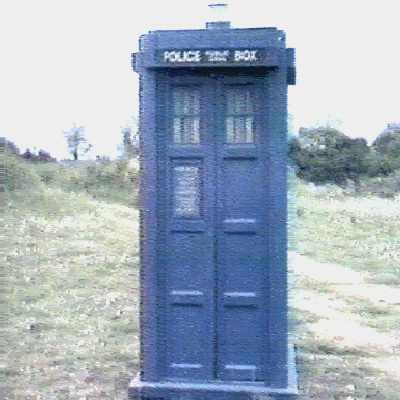 Since: 1.3.02
From: Denver, Colorado

Since last post: 3492 days
Last activity: 2936 days

#11 Posted on | Instant Rating: 5.54
RAW was pretty solid this week. And damn if I didn't miss the first TEN MINUTES of the show! Argh! Hogan vs. HBK is going to be very interesting to say the least, and the EEEE's done a fine job of building this particular feud.

I'm sanguine in my belief that Ashley will be a much better Diva than Christy Hemme. At least the winner of this year's competition has athletic prowess beyond doing the splits. Not that I'm really complaining about that...

For once, IMHO, a WWE handicap match was entertaining! Well, not Big Show's squash, but Cena versus Jericho and Carlito. Wow-- it just struck me-- there were TWO handicap matches on tonight's show. For some reason, that just doesn't quite ring right for me.

I'd like to mention too, that I think if Jericho falls short of becoming our next WWE Champion at SummerSlam, the World Tag Team Title would be a nice fit for Bischoff's boys. That might give the championship a turn in a much better direction than where it's (not) going right now. Daht would be cool. [/fantasy booking]

Also, while I'm on a tangent about Cena/Y2J, I agree with Texas Kelly that if a title change should take place with Jericho Sunday (or at any other point in the future), Cena's spinning belt should still be used. It'd be super-cool if Jericho becomes the new champ and then parades the belt around in effigy of Cena and his fans-- just to demonstrate his enmity toward us and really drive home the fact that he's no damn good. Provided he does win, however unlikely it may be.

Okay, too much fantasy booking on my part. Time to end this reply.
---

If your nose is full of boogers it's snot my fault!
Jahnkekong
Pinkelwurst



Since: 16.5.05

Since last post: 4510 days
Last activity: 4488 days

#12 Posted on | Instant Rating: 1.60
Personally this was the most entertained I've been by Raw in a good long while. HBK is BACK 100% and I'm in **heaven** add heel Jericho to the mix and hot damn, you have got me hooked. THrow in Kurt Angle, the flip out MASTER (he must be a ninja) and the Hardy/Edge shennanigans (hell of a promo package once again by the wwe team) and I can even forgive the heinous stuff I have to stomach on a regular basis on Raw.


---

"I know cool, ok? I'm *Canadian*"



Christian


Which WWE Raw guy are you?
brought to you by Quizilla

KJames199
Scrapple
Moderator



Since: 10.12.01
From: #yqr

Since last post: 2 days
Last activity: 1 day

#13 Posted on | Instant Rating: 6.70
Originally posted by hhhgamewmx7

---

Well if Bret Hart doesn't show on Sunday, then tonight was a waste of time.

---


Given the way the crowd was guaranteed to react, Michaels pulled out the absolute best possible promo.

And there is no chance that Bret Hart will be at Summerslam. At all. Let's not even pretend that it's a possibility.


Originally posted by hhhgamewmx7

---

I can't see Bret approving of what happened tonight and he can still pull out of the DVD if he wishes up until the end of August which will basically mean WWE can't any of Brets interview.

---


Seeing as how WWE was ready to go ahead with the DVD without Bret's involvement, I don't think they'd really give a rat's ass. They'd switch back to the original title and bury him in the documentary. Bret has more to gain by his involvement than WWE does.


---
JK
Kawshen
Liverwurst



Since: 2.1.02
From: Bronx, NY

Since last post: 3267 days
Last activity: 1528 days

#14 Posted on | Instant Rating: 6.34
Just to echo the sentiments in this thread, now THAT is how you cut a heel promo.

I do believe that's the first time in a long time I've ever heard a non-ECW crowd give a "STFU" chant and it wasn't "go away" heat.


---

"The way I feel right now, I'd trade my mother if the right deal came along." -- Isiah Thomas.

hhhgamewmx7
Bockwurst



Since: 15.6.03
From: Eire

Since last post: 4574 days
Last activity: 4552 days

#15 Posted on | Instant Rating: 0.00
Originally posted by KJames199

---

Originally posted by hhhgamewmx7

---

Well if Bret Hart doesn't show on Sunday, then tonight was a waste of time.

---



Given the way the crowd was guaranteed to react, Michaels pulled out the absolute best possible promo.

And there is no chance that Bret Hart will be at Summerslam. At all. Let's not even pretend that it's a possibility.

---


Yeah I agree Bret showing up won't happen im just saying that tonight was a waste of time in reagrd to this being a Hogan/HBK feud and not a Hart/HBK feud even it was damn entertaining.


Originally posted by KJames199

---

Seeing as how WWE was ready to go ahead with the DVD without Bret's involvement, I don't think they'd really give a rat's ass. They'd switch back to the original title and bury him in the documentary. Bret has more to gain by his involvement than WWE does.

---


Well, WWE has a deadline thats coming up pretty soon so there is basically no turning back given that Hart didn't mind tonight. And WWE didn't try to mend fences with Bret for 6 years only to bury him. WWE used the original concept to lure Bret in.


---
CubsWoo
Bauerwurst



Since: 25.4.02
From: Chi-town burbs

Since last post: 4626 days
Last activity: 170 days

#16 Posted on | Instant Rating: 6.39
I've got three months in the 'Christy turns heel on Ashley' pool. Though I have to say I'm really happy that the girl who seems really happy to be there and looks like she's going to work her ass off a la Trish to become a wrestler and not just eye candy.

This would matter, of course, if we actually had a women's division anymore.

Rest of the show aside from HBK/Hogan was crap. They had this show to make me want to order the PPV and it's not gonna happen. I don't order PPVs for one match, no matter how big.
Phantom
Frankfurter



Since: 17.3.02

Since last post: 3684 days
Last activity: 3660 days

#17 Posted on | Instant Rating: 3.95
The HBK promo... dear god. When the house mics pick up static because the audience is so loud, THAT is how you know you have a hot crowd.

The Diva Search: I'll admit it. I voted for Ashley. She actually seems like she wants to be there, and if she helps bring back the Women's Division... hey, more power to her. I'm more shocked that the one who seemed to be the most heavily into the wrestling product actually won the contest. I was certain the casual fans would have gone with the one who had the "wardrobe malfunction." There's a message in there, and I hope to hell that the WWE picks up on it.

Angle remains our Lord and Savier. He's turned what could have been a comedy feud with Eugene into something intense.

It's sad when the least intense, least personal feud on the show is the one involving the heavyweight title. As if they couldn't emasculate Jericho any further, they had to pull out that whole "Fake Canadian" crap out.
HMD
Andouille



Since: 8.6.02
From: Canada

Since last post: 406 days
Last activity: 406 days

#18 Posted on | Instant Rating: 4.73
Originally posted by Kawshen

---

Just to echo the sentiments in this thread, now THAT is how you cut a heel promo.

I do believe that's the first time in a long time I've ever heard a non-ECW crowd give a "STFU" chant and it wasn't "go away" heat.

---


It was go away heat. It was go-away heat from na-na-na-na on. Made for great television, but don't know how smart it was for the live crowd atmosphere. This is the "only in Canada" booking, where WWE gets mad that they occasionally draw not-sheep and books a temper tantrum of insults. Shawn should have been on the show, and the heat was tremendous, but that promo was still way too long. They hate him, so they got force-fed. That's Vince saying: drink the kool-aid. They tease a Bret Hart return they don't intend to deliver. They tease Hogan and don't deliver. Do you think Jericho would be allowed to face-fuck an audience like that? Jericho "gets his" before he finishes his sentence, he's already had his ass handed to him by Cena every time they've gotten together.

It was a great promo, but the heat had little if anything to do with Shawn being great. I don't know what anyone watching could learn from it, because unless they become involved in a real-life scandal behind-the-scenes that spills onto the live product, they can never dream of garnering that kind of heat. Great heel work has nothing to do with it. Genuine hate like we saw out there is not going to come from worked, fake angles.

I like Big Show, but what was the point?

Then they do a non-match with Eugene. And more talking. Good intensity from Angle but how about some wrestling for christsakes.

They did what it took to protect Cena. They defaced my flag again, which wouldn't bother me if someone got to deface old glory once in a while, but apparently all you can do is hang it upside down, or the FBI makes you disappear. Anyway, the booking of Jericho/Cena shows you what's wrong with WWE. Cena's strong suit is personality, and they don't give him a chance to talk on the last show before one of the biggest matches he's ever had? One of those super-intense promos like he did against Brock or the Undertaker would have been MORE than fitting here. He's not Batista, give the guy a chance to play to his strengths. His personality could probably sell this thing better than Jericho's at this point, which hasn't changed much in the last few years. Instead, the worker of the feud, Jericho, has hardly wrestled while the over personality is supposed to sell it on ringwork that ain't quite there yet. That is tard-o-matic booking at it's absolute pinnacle.

Ugh. I love Leyla. Why can't any of the ones I like ever fucking win these diva searches? Ashley is the seventh white blond chick on the roster. I'm not saying there's anything wrong with white blond chicks, but you don't need seven girls who all look the same. And if you think she's going to be another Trish Status just because she shadow-boxes at the camera, you're being a little naive. And even if she did, this is WWE, so she's still going to be wrestling in a wading pool filled with melted marshmellows, so what does it matter anyway? Point is, Leyla would do that and be nicer to look at. Wow, Keller went all woman-hater during his recap of that segment. Yeesh.

Just fire Val Venis. He kills the intrigue of every segment he's in. It's clear he's going to lose, he's the Iron Mike Sharpe of his generation now. These commentators are lying, Edge's submission is NOT new. It is at least three years old. Do the people who make this show even like wrestling?

Rob Conway. Dude, what did you do to those abs? They look broken...

I skipped Conway/Hurricane. I kind of missed Chris Masters this week. He's slowly becoming a guilty pleasure of mine.

Summerslam card. I'd forgotten that Smackdown existed for a minute there. Is Benoit/Jordan the automatic default match for the SD brand? Ladder match with Eddie and Rey? Since when? Good GAWD. D'oh well. It'll be better than Summerslam '99, that's for sure.

Main event wasn't that bad, really, until that low big boot from Hulkster. I think he can get it up, but if you're not there for that exact second you're screwed, cuz it won't be up there for long. Hogan's way way past the point where he should be anywhere near a ring, and it pains me to say that. I said the same about Flair though when he fought Angle. Both do a lot of stalling, both rely on their repetitive signatures. Shawn can't do a sharpshooter, thus proving Bret was better along.

Time for a before bed coke-a-cola. I'm so addicted.









---

Hot Virgins-The World's Most Steadily Shrinking Commodity
StaggerLee
Scrapple



Since: 3.10.02
From: Right side of the tracks

Since last post: 2 days
Last activity: 2 days

#19 Posted on | Instant Rating: 1.56
HBK. when being a dick, is the best heel in the business of the past fifteen years. He gets more from his subtle (and not so subtle) vocal inflections, than any other wrestler out there. Superb. I got chills when Hart's music hit. And, I know I shouldnt since I KNEW he wouldnt be there. Sorta like at the Raw a few years back in St Louis when they were trotting out the "classic entrance theme music" cd and played his during a commercial break, the crowd went bananas.

ANYHOW, put the strap on Jericoh, have him fued with Angle, and then let Angle and HBK go at it for a few months. That's the only series of intriguing matchups I can see in the title scene.

Rob Conway should get a new finisher, not rip off both HBK and Savage.
CubsWoo
Bauerwurst



Since: 25.4.02
From: Chi-town burbs

Since last post: 4626 days
Last activity: 170 days

#20 Posted on | Instant Rating: 6.39
Originally posted by Hogan's My Dad

---

Ugh. I love Leyla. Why can't any of the ones I like ever fucking win these diva searches? Ashley is the seventh white blond chick on the roster. I'm not saying there's anything wrong with white blond chicks, but you don't need seven girls who all look the same. And if you think she's going to be another Trish Status just because she shadow-boxes at the camera, you're being a little naive. And even if she did, this is WWE, so she's still going to be wrestling in a wading pool filled with melted marshmellows, so what does it matter anyway? Point is, Leyla would do that and be nicer to look at. Wow, Keller went all woman-hater during his recap of that segment. Yeesh.

---


Yeah, but did you look at Leyla during the final segment? She looked bored. She flashed a pasty in week 2 or whatever and rode that all the way to the finals. I looked at her and I saw a stupid bitch looking for a paycheck and some marginal exposure. I look at Ashley and I see someone who actually looks and acts like she gives a shit about her being on a wrestling show. I mean, you can fault the WWE and Christy for making the Diva Search waste 15 minutes of our time for a few months out of the year - but I'm gonna remain optimistic and say Ashley winning this sends a message to Vince that people don't just want pretty ditzes wrestling in pumpkin pie filling anymore.
Pages: 1 2 3 Next