geemoney
Scrapple



Since: 26.1.03
From: Naples, FL

Since last post: 6 days
Last activity: 20 min.

#1 Posted on | Instant Rating: 7.12
TONIGHT: RAW IS TAPED, yesterday in fact, due to an overseas tour. By now, most everyone has heard of Shawn Michaels' injury, which presumably occurred during the contract signing that is scheduled for tonight. Also, all five of the Raw scramble participants will be in a battle royal. Plus, Randy Orton makes a special appearance.

-Well, for some reason, my feed joined Raw in the middle of Randy Orton walking down the aisle, with no intro from the announcers. Once he got into the ring, Cole did say where they were coming to us from and the WWE HD chyron came across, but I didn't see the usual WWE Opening (nor, apparently, the Killer Kowalski graphic). Orton updated us by saying he was still injured. Well, that was obvious based on the sling he's wearing. He said he had to come back because he had something to say. He said a brand is only as strong as its champion. Orton called Raw "an absolute joke." Orton said the women's champion runs around like a lovesick teenager and she's embarrassing herself. He then called Santino Marella the weakest Intercontinental Champion in history. Orton called Dibiase and Rhodes, the tag champs, "worthless." He said if thugs took his title when he was champ, he'd beat them to a pulp.

The real problem, though, is someone "disgracing" the World Heavyweight Championship. That person is CM Punk. Orton said four years ago when he won his first World Title, Punk was wrestling in no-name towns with no-name organizations. He said Punk lucked into where he is now and he takes offense to that. Orton said he'd love to challenge Punk tonight to take back what is his, but he's not medically cleared. When he is cleared, he said he'd re-claim the show and make everyone forget CM Punk. That brought out the champion himself for a response.

Punk said he appreciated the history lesson, even if it was wrong. He said not everyone has daddy and granddaddy behind them to usher them into WWE, others have to work hard to get there. Punk said he doesn't drink or smoke, but he also doesn't ride motorcycles at three a.m trying to pop wheelies and get re-injured. He said he went from the Age of Orton to a complete afterthought. Punk pulled the jealousy card, which offended Orton. Punk said he'd like to finish this tonight, but he's got important matches tonight and next Sunday. Punk said only one person in the ring is pathetic....and it's not him. Orton agreed that the conversation would finish at a later time, then exited the ring. Punk said he'd do everything in his power to hold onto the belt, so Orton could see what he's all about. JBL's music interrupted, and he came out, passing Orton on the ramp on his way to the ring.

JBL said there was an 80% chance that Punk will lose the championship this Sunday, but JBL said he thinks the odds are higher. One clothesline from hell and the title is his. JBL said he would love for it to be Punk, but it could happen to anyway.

Kane then came out. Well this went from a pretty darn good segment to another run-of-the-mill "everybody come out and do some short mic work" crap. He said he's been to hell, but didn't see JBL's clothesline. He did see Rey there though. Kane said Rey won't be there on Sunday and he won't be here tonight either. Kane said that means he's one step closer....yep, there's Batista.

Batista got in the ring, said nothing, and speared Kane. JBL went after Punk, but Batista speared JBL. He then speared Punk to finish things off. Good promo exchange by Orton and Punk, but you're always walking a fine line when you run down the champions of a brand.

-Cole plugged the Raw Battle Royal featuring all the scramble match participants.

[Break]

-Michael Cole and Jerry Lawler talked about the upcoming battle royal, but also said an agreement has been made between Raw and ECW and ECW will have a battle royal with their scramble participants tonight as well. Seriously, has the creativity been sucked dry?

-John Cena's music played and Cena came out....no wait, it appears to be Charlie Haas. I always thought it'd be funny to have a character that in every match, played a different character (preferably wrestlecrap-tastic) from the past.

(1) Charlie Haas vs. Kofi Kingston
Haas got on the mic and said "The Haas is here" and that we can't see him. Haas had on Cena's trademark jean shorts, knee pads and sneakers. He hit Kingston with a hard right hand out of the corner. Haas better enjoy this, it's the most heat he'll probably ever get. Haas did some posing, but Kofi kicked him, then hit a cross-body from the middle rope. Leg-sweep followed by the high legdrop. Haas came back with a kick to the face. He tried the FU, but they each rolled through a roll-up and Kofi hit the buzzsaw kick for three.

Winner: Kingston, at 1:43.

-Tonight, Shawn Michaels and Chris Jericho in a contract signing tonight.

[Break]

-Cody Rhodes and Ted Dibiase stopped Randy Orton backstage to differ about his feelings about the tag champions. Orton asked Rhodes if he remembered him slapping his daddy when Cody first debuted. Cody said yes, then Orton slapped him. Dibiase held him back as Orton called them the most talented guys on Raw, yet Cena beat them 2-on-1 and a couple thugs have their belts.

-Teddy Long and Tiffany were in Mike Adamle's office and then men (and woman) exchanged greetings. Adamle suggested a Labor Day tradition with their scramble matches and battle royals. He said it'd be like the Jerry Lewis telethon....without the sick kids. Kane came in and got in Adamle's face about Mike announcing Rey's return last week. Kane asked why he would lie about Rey's return. Adamle said he just wanted to let Rey know that he was wanted and needed on Raw, and hoped he'd show up tonight or at Unforgiven.

-Matt Hardy, Chavo Guerrero and Finlay came out for the ECW Battle Royal which is next.



[Break]

(2) Five-Man ECW Battle Royal- Matt Hardy vs. Chavo Guerrero vs. Finlay vs. The Miz vs. Mark Henry
All four men teamed up on Henry to start things, but with one shrug of his shoulders, he sent them flying. Hardy and Miz hit a double DDT on Henry. Finlay slammed Chavo on Henry. Miz tossed Finlay over the top, but he didn't hit the floor. Side Effect on Miz and he got thrown over, but again, not to the floor. Henry eliminated Chavo and Miz about a minute-and-a-half in. Before that, Chavo tried to throw Miz out but lost his grip for a second; Miz went with him anyway. Hardy and Finlay teamed up to try to toss Henry; they got him off his feet, but not over the top. Finlay was tossed by Henry three minutes in. Elbow off the middle rope by Matt. He tried the Twist of Fate, but Henry simply picked him up and threw him out.

Winner: Henry, at 3:26. Well, it was full of action. Mizark eliminated everyone.

-Still to come, the Raw battle royal.

[Break]

-Chris Jericho, with Lance Cade at his side and his lawyer at his other, was reviewing the contract backstage.

(3) Jamie Noble vs. William Regal
Layla was at ringside, but couldn't seem less interested. Noble said he brought Layla out once more to show her the kind of man he is. This is a re-match from a few weeks ago. Regal, as per his usual, went rough on Noble at the outset. He locked in a full-nelson, but Noble fought out. Noble reversed a cover into a roll-up for two. Regal just decked him with a left hand once they both got to their feet. Regal simply ran into Noble in the corner. Regal went to pick Noble off the mat, and Noble rolled him up for the three.

Winner: Noble, at 1:45.

That surprised Layla, who walked to the back ahead of Noble.

-Mickie James and Kelly Kelly were stretching backstage....it's a six-diva tag match up next.

[Break]

(4) Jillian Hall & Beth Phoenix & Katie Lea Burchill vs. Mickie James & Kelly Kelly & Candice Michelle
Jillian and her oversized funbags was in the ring, singing "Hot in Here." I preferred Wang Chung's version. When Beth got in the ring, she got the mic and brought up what Randy said earlier. Candice's music interrupted her. They came to the ring all out of order for this one.

Kelly and Katie started things off. It wasn't quite what I'd call smooth. Thankfully, she quickly tagged Mickie in, who hit a Thesz Press off the top rope. Mickie fought off all the heel divas, until Beth pulled her hair down while Jillian had her in a powerbomb. The heels made frequent tags, but Mickie hit a neck-breaker on Katie. Mickie made the hot tag to Candice, who took it to Beth. She botched a headscissors, but took Beth down with a hair pull. Candice played to the crowd, then went to the top. The heels tried to stop her, but the other faces took them out. Candice hit a cross-body, but Beth rolled through and picked her up. Candice got a roll-up for the win.

Winners: Mickie, Candice and Kelly, at 4:19. Looks like they're back to pushing Candice over Mickie. But really, two roll-ups in consecutive matches?

-They showed clips of Jericho and Michaels at SummerSlam, then Jericho at the next night's Raw and the two's exchange from last week. Their contract signing is still to come tonight.

[Break]

-The Raw brand scramble battle royal will take place tonight.

(5) Santino Marella vs. D-Lo Brown
Marella called Orton a "sonumagun." He said Orton insulted both he and Beth and he would prove to be the best IC Champ of all-time. He put up the "Honk-A-Meter," a comparison of how long Honky Tonk Man and he have been IC Champ, with HTM at 64 weeks and Santino at two. He said he has 62 weeks left until he's the greatest IC Champ of all-times.

Jumping leg kick by Brown after some offense by Santino. Clothesline in the corner got two for D-Lo. Brown held the ropes as Marella tried a dropkick. Shining Wizard by Brown, taught to him by the Great Muta according to Cole. D-Lo missed a frogsplash and Marella turned him over and got the win.

Winner: Marella, at 1:18.

-Michaels had his game face on backstage as his lawyer was looking over the contract for this Sunday.

[Break]

-From WWE 24/7, September 22, 1997: An episode of Raw in which Steve Austin went off on everyone and Vince got his stunner cherry popped.

(6) John Morrison & The Miz vs. Cryme Tyme
Before the match, Miz and Morrison met them in the aisle to brawl. That led to Dibiase and Rhodes coming out and assaulting Cryme Tyme. I think we can forget about an official match.

Winner: No Match.

Rhodes gave JTG a DDT in the ring as the champs took back their belts.

[Break]

-Dibiase and Rhodes were walking backstage when they came upon Orton. They showed off their belts and then walked by him. Orton gave a sort-of look of approval.

-Some St. Louis Rams were at ringside, showing off their belt and wrestling moves.

-They showed highlights of "earlier today," where Josh Mathews (one "t"), Mickie James and Mr. Kennedy were in St. Paul, Minnesota for the Republican National Convention. Don't forget to Smackdown Your Vote on November 4th!

-Todd Grisham's guest backstage was Batista. He asked Batista about his good friend Rey not being there tonight as well as his game plan. Batista said, simply, his game plan was to destroy everyone.

-Cole and Lawler ran down the Unforgiven card.

-Batista and JBL made their entrances for the battle royal, which is up next.

[Break]

(6) Five-Man Raw Battle Royal: Batista vs. JBL vs. CM Punk vs. Kane
Randu Orton was out sitting at ringside for this match. Batista teed off on JBL and Kane, then a minute later, hit a spinebuster on the champ. He set up for a powerbomb, but Kane kicked him in the face and Punk surprisingly tossed Batista about 1:20 in, then he threw out JBL just under two minutes in. Kane tried to toss Punk, to no avail. The crowd chanted "619," which can't be good for Punk. Kane missed a corner charge and Punk hit three running knees. Bulldog was unsuccessful though and Kane caught him with a big boot. Kane threw Punk out, but Punk held on. Punk tried a springboard, but Kane caught him by the throat and tossed him.

Winner: Kane, at 4:15. I don't mind Punk losing this battle royal, and it gives Kane some momentum heading into the PPV.

Punk was tossed right in front of Orton, and they went face-to-face. Punk threw water in Orton's face. Rey Mysterio then came out and went to work on Kane's knee. Kane dodged a 619 by heading to the outside. Rey tried a hurricanrana, but Kane caught him. Rey propelled him into the ring post, then did a 619 around the post. Kane managed to pick Rey up by the throat and set him on the top of the barricade; Rey though hurricanrana'd Kane over the barricade.

-The contract signing is next.

[Break]

-Chris Jericho and Shawn Michaels came out for the contract signing. Jerry Lawler was the moderator, and both lawyers were in the ring. Lawler helpfully explained exactly what an "unsanctioned" match entails. Security was around the ring as well, and Mike Adamle warned that any physicality between the two would result in their match getting cancelled. Well, there's WWE's out. Jericho signed first, then HBK. Loud "Jericho sucks" chants. Lawler thanked them for making it quick, but Jericho told him "enough" and Y2J asked HBK why he had all the security. Michaels said it wasn't his, but if it was up to him, they'd be alone. Both agreed that security and everyone be dismissed.

Jericho reminded HBK of what he told him at Unforgiven, and Jericho said he sat his kids down and told them he'd never be the egomaniac Shawn Michaels is. He also warned his kids not to watch at Unforgiven because he didn't want them to see what their father is capable of. He told Shawn that if he thinks he'll go easy on him because of what happened to his wife, he'd be wrong. Jericho said like HBK did to Flair, Jericho would put HBK out of his misery at Unforgiven. Jericho said he'd finish Shawn off once and for all. And when Shawn is sitting at home, a broken man, he has no one to blame but himself.

Shawn said his children won't be watching either, but someday, he'll tell them about all of this. Shawn was right in Jericho's face at this point. Michaels said sometimes you have to look evil in the face and spit in its eye. HBK said all the pain Jericho put him through will reign down on him at Unforgiven, and it will be done with no remorse. Shawn said he'd have no regrets about what will happen. He said he hopes God will forgive him for what he will do to Jericho.

They both stood up and began to walk toward each other when Lance Cade came from behind. HBK took him out. Jericho tried to get a cheap-shot, but HBK dove at him, landing on his arm. He went back in to beat up Cade some more. He stared at Y2J to end things.
Promote this thread!
djp
Morcilla



Since: 16.2.07
From: 3rd Floor, NW window

Since last post: 523 days
Last activity: 427 days

#2 Posted on | Instant Rating: 4.88
"I've been to Hell, and I didn't see your clothesline anywhere". Freaking, freaking awesome.
It's False
Scrapple



Since: 20.6.02
From: I am the Tag Team Champions!

Since last post: 89 days
Last activity: 27 days

#3 Posted on | Instant Rating: 2.18
Man, as irritating as Orton is, that segment with him and Simply Priceless was great stuff. And God help me, I'm actually looking forward to the inevitable Orton/Punk title match.

I am very worried about the Honk-a-Meter. I love Santino to death, but is he seriously going to have the IC belt for over 60 weeks?


---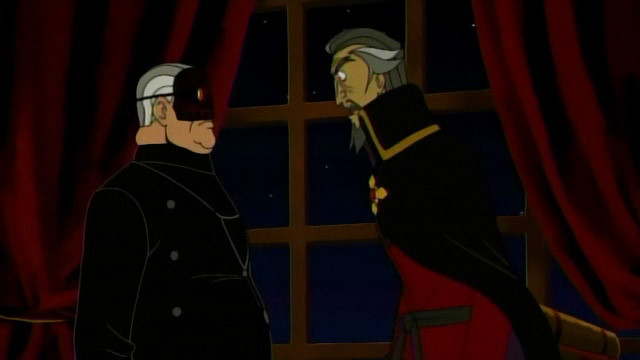 "Your powers are useless on me, you silly billy!"
redsoxnation
Scrapple



Since: 24.7.02

Since last post: 1813 days
Last activity: 1813 days

#4 Posted on | Instant Rating: 4.41
The Killer Kowalski graphic appeared right as the US Open ended, then they went to 2 commercials.
A mention of The Great Muta and The Honky Tonk Man in the same segment?
Would have liked it if Punk asked Orton if he was trying to be a Von Erich.
Funny how they can have all the bells and whistles they want, but good old fashioned hatred always works best. Thought Michaels bounced more off his skull than his shoulder on first view. And, if the words of Mike Adamle were adhered to, there would have been no injury at all.

thecubsfan
Scrapple
Moderator




Since: 10.12.01
From: Aurora, IL

Since last post: 3 days
Last activity: 13 hours

#5 Posted on | Instant Rating: 10.00
The replays after the women's trios were amazing. We were supposed to think Candice meant to botch the headscissors? There was an edit on the finish, if you were looking close enough.

'course, it's tough to mock someone wresting after the Stunner montage. I remember everyone knowing that Stunner was awful at the time..


Originally posted by John Petrie

---

Austin kicks McMahon in the gut, then drops him to the mat with the Stone Cold Stunner! McMahon flops over Austin's body instead of just dropping straight down to the mat. In a performance that William Shatner would call "hammy", McMahon twitches and jerks on the mat, as his neural-motor system going haywire due to Austin's devastating maneuver.

---


...but everyone was willing to overlook to it because the angle setting it up (and Vince's switch from humble PBP announcer to publiclally acknowledged owner of the WWF) made it so great at the time. It's aged not so well in action - and Vince's RAW Is War jacket too! - but it probably should be given more credit as the turning point. This is the "Get it?" philosophy months before they knew it and is a much bigger deal in terms of years of making money than one :25 monologue.

(edited by thecubsfan on 1.9.08 2238)

---

thecubsfan.com - luchablog
Dahak
Frankfurter



Since: 12.5.02
From: Junction City OR.

Since last post: 3360 days
Last activity: 3013 days

#6 Posted on | Instant Rating: 2.04
I liked Orton especially his intereraction with Rhodes and DiBiase. However what was with Orton's pants? My sister has a pair just like them.
While the wrestling was pretty weak all around everyone seemed to do a good job in the ring and in interviews.
Jericho vs. Micheals (if it happens) should be great. This was a good push for Unforgiven and it should be a pretty good PPV.


---

Marge I am just trying to get into heaven not run for Jesus.
Rush4Life
Kolbasz



Since: 2.1.02
From: Tacoma, WA

Since last post: 93 days
Last activity: 69 days

#7 Posted on | Instant Rating: 5.14
After watching HBK fall out on his head, I would have been more worried about a shoulder or neck injury than a reported biceps injury. Hopefully its not too bad and he can go on Sunday. The build-up to this match has been old school awesome!


---

Chuck Norris drives an ice cream truck covered in human skulls.

John Orquiola
Scrapple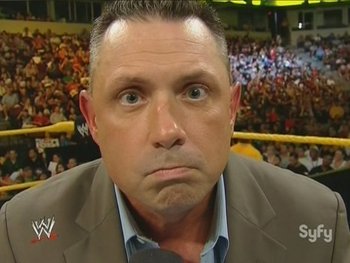 Since: 28.2.02
From: Boston

Since last post: 1450 days
Last activity: 1450 days

#8 Posted on | Instant Rating: 3.84
The Honk-A-Meter is awesome! It's the greatest innovation in recent sports entertainment history.

I don't know how many standing ovations I gave Randy Orton for his ripping on the state of RAW in his promo. Okay, none, but inside I was thunderously applauding. Randy not surprisingly looked shrunken and had a neck like a stack of dimes, but he cut a mean promo. Orton reminding everyone he slapped Dusty Rhodes and then slapping Cody Rhodes was pretty sweet. They should bring back Goldust and let Orton slap the wig off his head. Orton was right about the bullshit that John Cena beat both the tag team champions in a handicap match two weeks ago. Maybe Orton should go and slap the writers too. Come to think of it, Creative wrote the vignette of Orton slapping Rhodes to punish him for losing a match the writers booked him to lose. I love the logic of pro wrestling.

Michael Cole called Kofi Kingston's finisher "Trouble in Paradise" again. Didn't he give it another name at one point? That lasted like a week.

I could watch William Regal suplex Jamie Noble all night, but when will he finally stop repenting for getting suspended a few months ago?

I'm pretty damned surprised to see Candice back and on RAW. The MyNetworkTV print advertisements had her listed for Smackdown. I wonder if plans changed and Gail Kim is going to Smackdown? Regardless, Candice has taken Ashley's spot of Diva with the most body ink on RAW, and Kofi Kingston's spot of wearing pants that fall down. Unlike Ashley but much like Kofi, Candice might be the fastest Diva in the company, even faster than Mickie. Candice's speed and running starts have always impressed me, although I cringed when she was on the top rope and leaped onto Beth. I did like the continuity of Candice coming back to beat Beth. And I'm glad Candice is back. I always liked Candice. I also liked how she kept taking down her left bra strap to show off her scar.

Santino still has the unibrow but he manscaped his facial hair off. Cole said D-Lo Brown was taught the Shining Wizard by the Great Muta? Has the Great Muta's name ever been dropped on WWE television before? Santino: "I hate you, D-Lo! I hate you!" I love this man. No interaction between Glamarella though. Weak.

I thoroughly enjoyed the beatdown Cody Rhodes and Ted DiBiase gave Cryme Tyme. I could watch that DDT JTG took on the belt all night. Actually I did rewind and watch it twice more. Serves those two criminals right. The beatdown even got the RKO seal of approval.

Weird. Mickie is actually at the Republican National Convention tonight but she just wrestled half an hour before they showed her at the RNC. That threw me off until I remembered RAW was a taped show. Shades of the late Ravishing Rick Rude appearing on both a taped RAW and a live Monday Nitro back in 1997.

Rey Mysterio looked great tonight. He seemed to have dropped some weight and was much faster and in good form. He looked more like the Rey Mysterio from 10 years ago. I have a pet theory that Rey is actually in cahoots with Kane and will turn on Batista. Seems far-fetched but I'm still sticking to it as a possibility.

Where does Chris Jericho get his suits? They're definitely tailored. James Bond himself doesn't have suits that sharp. I loved how Jericho wouldn't look at Shawn Michaels during the contract signing. I think Chris Jericho has now officially leaped above Edge as the single greatest heel in wrestling right now. I also liked how both men dismissed their "security" consisting of local indy wrestlers. I find it hard to believe Shawn Michaels wouldn't gut it out and still perform at Unforgiven with a torn tricep, doctors orders or no. It would totally blow if this unsanctioned match gets called off.
AWArulz
Scrapple



Since: 28.1.02
From: Louisville, KY

Since last post: 10 days
Last activity: 3 days

#9 Posted on | Instant Rating: 4.33
I didn't catch where Raw was this week - does anyone know when it was taped? Last week? I saw Adamle doing Sports on TV in Chicago this weekend (at least Sunday, for sure), so I doubt that the show could have been taped over the Weekend. Friday or Thursday?


---
We'll be back right after order has been restored here in the Omni Center.

"That the universe was formed by a fortuitous concourse of atoms, I will no more believe than that the accidental jumbling of the alphabet would fall into a most ingenious treatise of philosophy" - Swift

Caliban
Chipolata



Since: 18.5.02
From: Orlando

Since last post: 1176 days
Last activity: 847 days

#10 Posted on | Instant Rating: 5.00
They taped in St. Louis on Sunday.
Matt Tracker
Scrapple



Since: 8.5.03
From: North Carolina

Since last post: 27 days
Last activity: 4 days

#11 Posted on | Instant Rating: 7.40
Orton was fantastic last night.

Lance Cade is in the biggest angle on RAW and has less screen time than anyone else. He's worthless to this feud.

Batista was reduced to one move last night. Never looked worse.


---

"To be the man, you gotta beat demands." -- The Lovely Mrs. Tracker
Oliver
Scrapple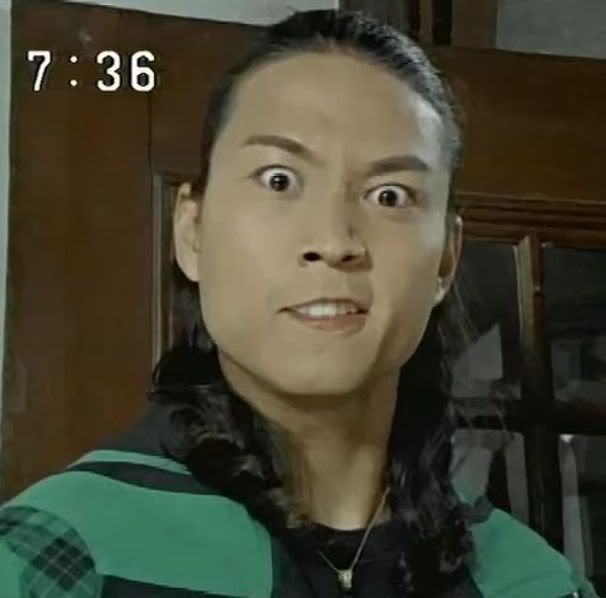 Since: 20.6.02

Since last post: 1204 days
Last activity: 1198 days

#12 Posted on | Instant Rating: 3.43
Orton got some serious cheers last night during his segments. I'm probably in the minority for liking Orton as a face, but he was on fire. Even when he was denouncing Punk as champ, people were cheering him on.

Orton should have been put in as GM during his injury time.

(edited by Oliver on 2.9.08 0929)

---

You wouldn't like Ozu Makito when he's mad!
kentish
Andouille



Since: 19.8.05
From: My Old Kentucky Home

Since last post: 1304 days
Last activity: 558 days

#13 Posted on | Instant Rating: 4.76
Originally posted by Oliver

---

Orton got some serious cheers last night during his segments. I'm probably in the minority for liking Orton as a face, but he was on fire. Even when he was denouncing Punk as champ, people were cheering him on.

Orton should have been put in as GM during his injury time.

(edited by Oliver on 2.9.08 0929)

---


I kept expecting Orton to attack Punk buy pulling a weapon out of his sling to prove his motorcycle injuries were exaggerated. Oh well. I like the idea of an Evolution like stable with Rhodes/Dibiase.

Shawn's landing on his head was scary, but am surprised it is his triceps that was injured. Has it been confirmed if that is even when he was injured?



---


"I like your Christ, I do not like your Christians. Your Christians are so unlike your Christ."

-- Mahatma Gandhi

Spiraling_Shape
Bierwurst



Since: 2.1.02
From: PA

Since last post: 2 days
Last activity: 7 hours

#14 Posted on | Instant Rating: 0.74
Originally posted by Matt Tracker

---

Lance Cade is in the biggest angle on RAW and has less screen time than anyone else. He's worthless to this feud.

---


I believe he was injured right around the time he became Jericho's "protege" and that's why he's been limited to run-ins and standing around.


---

"I don't fight people with the fallopian tubes."
djp
Morcilla



Since: 16.2.07
From: 3rd Floor, NW window

Since last post: 523 days
Last activity: 427 days

#15 Posted on | Instant Rating: 4.88
Originally posted by Matt Tracker

---

Orton was fantastic last night.

Lance Cade is in the biggest angle on RAW and has less screen time than anyone else. He's worthless to this feud.

Batista was reduced to one move last night. Never looked worse.

---


To that end, two chances on the mic, four words total.
CruelAngel777
Sujuk



Since: 7.4.02

Since last post: 681 days
Last activity: 664 days

#16 Posted on | Instant Rating: 2.60
I went back and watched the women's match after Geemoney pointed out the oddly edited finish. I also was impressed yet mortified by her botched headscissor/ddt/fame-ass-er done by Candice Michelle. She may have created a wrestling move equivalent to ManBearPig.

Oh well, you had a good run Mickie as top diva. Hope she is close to finishing her online studies.

I'm really looking foward to Punk vs Orton. I marked out knowing I'm probably the only one who cares about them being from neighboring states, two in which I lived and have family. Yeah, tis sad....

Was it wrong for me to laugh when Jericho reminded Shawn that he "Inadvertently punched his wife in the mouth"? Stupid question, I know. There must of been one sick soul out there?!
John Orquiola
Scrapple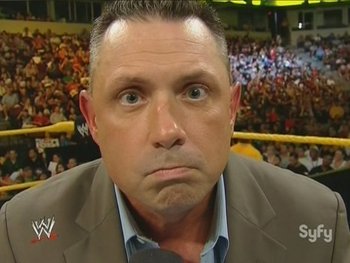 Since: 28.2.02
From: Boston

Since last post: 1450 days
Last activity: 1450 days

#17 Posted on | Instant Rating: 3.84
Oh, I find everything about Whysper getting punched in the face hilarious.
Hokienautic
Lap cheong



Since: 2.1.02
From: Blacksburg VA

Since last post: 45 days
Last activity: 29 min.

#18 Posted on | Instant Rating: 2.68
Originally posted by John Orquiola

---

Rey Mysterio looked great tonight. He seemed to have dropped some weight and was much faster and in good form. He looked more like the Rey Mysterio from 10 years ago. I have a pet theory that Rey is actually in cahoots with Kane and will turn on Batista. Seems far-fetched but I'm still sticking to it as a possibility.

---


I've toyed with this idea too -- either that or a Stockholm Syndrome kinda thing -- but eventually dismissed it. If he truly were in cahoots with Kane, then he would simply lay down for Kane at the end of the match so that Kane could win the title. I could see that as a Shocking Swerve if Batista were the titleholder, but not with Punk as the current champ. I guess maybe they could have Batista as the "interim in-match champ" about to win the title back, only to have Kane/Rey pull that swerve. But doesn't have the same impact as it would with Batista going in as champ.

That said, he may very well turn under the "where were you when I needed you" logic, but I dunno about cahoots.
StaggerLee
Scrapple



Since: 3.10.02
From: Right side of the tracks

Since last post: 7 days
Last activity: 7 days

#19 Posted on | Instant Rating: 1.75
Ms James at the convention looked hot.

Candice Michelle looked in good shape, and the offense looked better than when she went out with the injury.

If the Honk 0 Meter stays, I'll watch every week. I wonder if he'd try to up the count, like the goldberg streak always was.

Orton looked TINY.

Why no mention of DiBiase being another third generation star?


And, speaking of which, is Kofi Kingston what they wanted the Rock to be? All smiles and handshakes?


Super Shane Spear
Bierwurst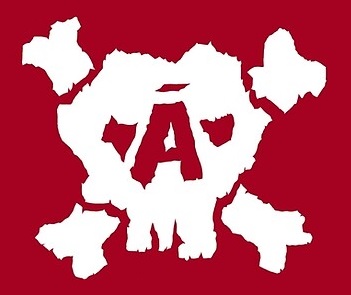 Since: 2.1.02
From: Sector 7 Slums

Since last post: 2925 days
Last activity: 2925 days

#20 Posted on | Instant Rating: 5.83
Originally posted by StaggerLee

---

And, speaking of which, is Kofi Kingston what they wanted the Rock to be? All smiles and handshakes?


---


You could make a case that progress wise he's ahead of where Rocky Maivia was at that point. The question is whether his Rock/Rob Van Dam hybrid offense has a few more levels up to go, or if he'll be a Jamacian/Ghanaian Scotty 2 Hotty.
Pages: 1 2 Next