geemoney
Scrapple



Since: 26.1.03
From: Naples, FL

Since last post: 15 days
Last activity: 11 hours

#1 Posted on | Instant Rating: 7.13
TONIGHT: Set your phasers to "Raw" as WWE's flagship show comes to Sci-Fi for one night only. Tonight: CM Punk vs. JBL, Kane vs. Batista, Santino Marella defends his IC Title against Kofi Kingston and Beth Phoenix takes on Kelly Kelly. When was the last time four matches were announced ahead of time? Plus, what's the latest on John Cena's apparent injury? We'll find out….now.

-WWE Open.

-Raw Open.

-Michael Cole and Jerry Lawler intro'd the program and talked about Unforgiven being less than two weeks away.

1- CM PUNK vs. JBL
Forearm shot by JBL, then a side headlock. Punk came back to get a pin attempt, but JBL's feet were on the ropes. Lawler mentioned a "source" telling him that John Cena is injured. Punk used Rico's old back-kick to the head. Punk "out-quicked" JBL according to Cole, and registered a straight kick to the head. He sent JBL to the outside, then dove through the ropes and onto him. Crossbody from Punk for two. Punk skinned the cat, but walked into a big boot that sent Punk to ringside.

[Break]

They showed JBL giving Punk a fall-away slam during the break. Abdominal stretch by the transplanted Texan. JBL continued to work the ribs of the champion. Punk made a comeback, but was slammed down for his troubles. JBL sat Punk on the top turnbuckle, but Punk fought back with a tornado DDT. A delayed cover got two. The two traded blows in mid-ring with Punk getting the best of the exchange. Bulldog by CM, but JBL got out of the GTS and hit the clothesline from Hell. Cover got two as Punk grabbed the bottom rope. JBL got pissed and grabbed a chair from ringside. Referee Chad Patton took it away from him and Punk hit the GTS on the distracted JBL for the win.

WINNER: Punk, at 13:19. Not bad, and good to have Punk win and get some momentum going into a match that WWE is pretty much proclaiming the title will change hands.

-The IC Title is on the line, as Santino Marella defends against Kofi Kingston.

-Plus, Kane goes one-on-one with Batista.

[Break]

-Mike Adamle came out to the Raw Theme. At least give him the XFL theme or something. Adamle ordered the fans to turn their attentions to the TitanTron, as highlights of John Cena taking on Batista aired. Adamle said Cena herniated discs in his "necks" due to the Batista Bombs, that will require surgery and he will be out indefinitely. Adamle said he'd name a worthwhile replacement soon. Oh God, please not himself.

-Backstage, Kane talked into the camera, saying what Batista did to Cena is nothing compared to what he did to Rey Mysterio. He said a body broken is nothing, but a spirit broken is salivating. He ended by saying, "Is he alive or is he dead."

-Adamle once again welcomed Primo Colon and apologized for blowing him off last week. Adamle said he had apples and the Cabana ready for him, but Primo said he doesn't want to be like his brother: a jerk. Adamle laughed then said he'd find out why before his match and gave Colon and icy stare. Adamle turned around and almost ran into Shawn Michaels. Michaels asked where Jericho was and Mike said he hasn't arrived yet. He asked how Rebecca was and Shawn just paused and walked away.

[Break]

2- KELLY KELLY vs. BETH PHOENIX
Beth picked Kelly up and put her on the top rope, then pulled her back down. O…kay. Kelly rolled Beth up in a Magistra Cradle for two and Beth had blood pouring out of her nose. It happened on a shoulder knock-down I guess. Beth grabbed the hair but Kelly rolled her up in a surprise for two. Nope, upon further replay, it was on a kick by Kelly when Beth put her head down. Kelly drop toe-holded Beth down to the mat, but Santino pulled her out of the way. Beth took issue with that, so Kelly rolled her up for the win.

WINNER: Kelly, at 2:35. They just couldn't get on the same page.

Beth was fuming after the match. Santino put his hand on her shoulder to console her, but Beth snapped, tackling him and laying in the punches before Marella escaped. That was quick.

[Break]

-WWE Classics from 24/7 is from April 1989, Bret Hart vs. Mr. Perfect.

-Kane vs. Batista is still to come tonight.

3- CHARLITO vs. PRIMO COLON
Charlie Haas came out to Carlito's music, an apple and an afro. Haas did a Carlito impression in his inset interview and did a weak apple spit. Colon hit a hurricanrana off the middle rope on Haas. Haas hit a hard clothesline for two. Back suplex got two for Charlito. He got Colon into a rest-hold and kept shouting "That's Cool" at him. Charlito got an apple, took a bite, but got punched in the mouth before he could spit it on Colon. Monkey flip out of the corner and Haas finally lost the wig. Haas tried the Backstabber, but Primo held onto the ropes. He then hit a cross-body off the top for the win.

WINNER: Colon, at 2:32. Primo showed more fire in that match than Carlito has shown in the last two years combined.

-Shawn Michaels walked like a zombie backstage, heading to the ring to address Chris Jericho.

[Break]

-A video aired of HBK and his announcement at Summerslam, spliced in with Jericho's interview from last week.

-Shawn Michaels came out to the ring. He looked like he had the weight of the world on his shoulders. HBK said his wife is hurt, but after being married to him, she's tough and she'll be OK. HBK said he tried to go home and look at this like a rational human being. He tried to tell himself that Jericho didn't mean to hit his wife. Then he watched Raw last week where Jericho blamed him, the fans and showed no remorse. HBK said he earned the right to tell everyone "Thank You," which is why he didn't send in a letter of resignation like Jericho suggested. But he said he didn't realize that coming out and saying goodbye was going to be so hard. He said that's why he brought Rebecca out, to lift him out and support him for the last ten years. HBK said he watched last week as Jericho practically blamed her for everything that happened. The fans started an "HBK" chant. He said he turned to his wife and knew…..that he was not going anywhere.

Jericho then showed up on the Titantron with his look of utter disdain. He said HBK was looking that he was asked not to appear on Raw because people were afraid of what he would do to HBK. Jericho said HBK wouldn't leave the ring alone if they fought again. Jericho said HBK wants the match because then Jericho would get sued for everything he'd do to Michaels and HBK would bring him down and the company down. HBK interrupted and said if he did what he wanted to to Jericho, he'd get thrown in the jail. But in the ring, it's legal. HBK said he'd sign anything Y2J put in front of them in order to have a match. Jericho said if he accepted this unsanctioned match, everything will change. HBK interrupted again and asked if Jericho would accept or tell him what he already knows. Jericho accepted, but he warned Shawn to not let his wife or children watch the match. HBK said he would never, ever forgive Jericho for what he did to his family. HBK said he doesn't care about pinning Jericho, he has just one thing in mind: An eye for an eye. I've run out of adjectives to describe this feud.

[Break]

4- CODY RHODES & TED DIBIASE vs. JERRY LAWLER & JIM DUGGAN
FINALLY! They replayed a portion of the segment that built to this match from a month ago. Back-body drop by Dibiase on Lawler. Lawler turned the tables, using the same move on Ted. Rhodes tagged in and hit some nice right-hands on Jerry. Rhodes slapped Lawler, but Jerry came back with right-hands of his own. Jerry made the hot tag and Duggan cleaned house. I can't believe I'm typing that in 2008. Three-point clothesline for two, as Rhodes made the save. Lawler took him out, so Dibiase hit his finisher for the win.

WINNERS: Dibiase & Rhodes, at 3:50.

Cody went to ringside and got the mic. He addressed Cryme Tyme, saying they'd hunt CT down because they stole their belts last week. Rhodes said last time he checked, you don't steal championships, you win them, and that's something Cryme Tyme will never do.

Cryme Tyme's music hit, and they were on the mic. They were up in the top row of the arena. They introduced themselves and said they were willing to do the time for committing the crime. They said they wanted a tag title match at Unforgiven. Dibiase asked why they couldn't just go through the proper channels like normal people. Ted, after conferring with Cody, gave them a title shot. He said they'd take back more than what they stole from them. Cryme Tyme said nothing is priceless, and it's always about the "money, money, yeah, yeah."

-Kofi faces Santino for the Intercontinental Title, and its next.

[Break]

-Michael Cole and a helpful graphic explained the scramble rules. I was joking with one of my friends today about who would be in an ECW scramble match. Didn't know it would actually come true.

-Batista was backstage with Todd Grisham. He first addressed the injured Cena, and gave him his props. Then he turned to Kane and Batista said he doesn't care what Kane has up his sleeve, because he's not intimidated. He said tonight was personal.

5- SANTINO MARELLA vs. KOFI KINGSTON- INTERCONTINENTAL TITLE MATCH
Santino was visibly nervous about Beth possibly coming out, so much so that Kofi almost pinned him with a roll-up right at the bell. Kofi was all business and used his high-octane offense to gain the advantage. It backfired when he missed a jumping crossbody. Santino slammed Kofi and proclaimed loudly, "I win!" but didn't get the pinfall. He urged the ref to ring the bell several times when he applied an abdominal stretch. Kofi broke out and hit a flying forearm. Side Russian leg sweep by Kofi. He then hit a double legdrop. Santino took a time out and began to walk to the locker room but Beth came out to block his way. Kofi got in the ring and Beth tripped him up. Kofi's head landed on Marella's knee, knocking him out and allowing Santino to retain his title.

WINNER: Santino, at 3:28.

Beth backed Santino in the corner as he quivered with fear. She laid a kiss on him then Santino did the same once he found out she wasn't mad.

-We'll find out who replaces Cena in the scramble match next.

[Break]

-We got an outside shot at The Wachovia Center, then Cole threw it to (whatever happened to) Josh Matthews and Candice Michelle at the Democratic National Convention. They talked about the Smackdown Your Vote and plugged the website. They showed clips of Shelton Benjamin posing with his belt and celebs/politicians such as Kal Penn and George Stephanopolous.

-Adamle came out to name Cena's replacement. Adamle said he was a former World Heavyweight Champion. It's Rey Mysterio. Huh.

-Cole and Lawler ran down the Unforgiven card thus far.

-Batitsta was walking backstage, heading to the ring for his match with Kane.

[Break]

6- BATISTA vs. KANE
Kane got a few knock-downs in to start. Batista did the same, then worked on Kane's arm. They went back-and-forth, and Batista went for a Batista Bomb. Kane wiggled out, but was then clotheslined, and then clotheslined over the top rope. Kane got pissed, pushing around the ringside stairs and grabbing a chair at ringside. Match will continue.

[Break]

Batista went for a spear, but Kane gave him an uppercut. Kane then dropkicked the injured leg of The Animal. Kane continued to "elbow" Batista's leg, and I use that term loosely. He continued his assault, which included a big boot in the corner. Dave crawled to the outside to try to get a breather, but Kane stayed aggressive. This match is literally putting me to sleep. Batista countered a knee-lock by putting Kane in a cross arm-breaker. But Kane was up first and went after Batista's knee. Kane went for one again, but Batista exploded back with a clothesline. Batista picked up Kane and slammed him, but stayed down due to the toll that move took on his knee. Kane grabbed Batista by the throat, but Batista hit a spinebuster. Kane went after the knee before Batista could get him up for a powerbomb. Kane got a chair from ringside and, with Batista's knee against the ringpost, took shot after shot at it.

WINNER: Batista, via DQ, at 15:30. Good God that was boring.

Batista came back with a spear once both men were in the ring. He used the chair on Kane's back, then wrapped Kane's leg around the post and took some shots at it. Batista then collapsed holding his leg at ringside.

Promote this thread!
Psycho Penguin
Liverwurst



Since: 24.6.07
From: Greenacres FL

Since last post: 2756 days
Last activity: 2751 days

#2 Posted on | Instant Rating: 2.22
---

Adamle came out to name Cena's replacement. Adamle said he was a former World Heavyweight Champion. It's Rey Mysterio. Huh.

---


what's huh about it? He's the only one that makes sense since he is feuding with Kane and is friends with Batista.

Charlito was awesome. Hope John Cena's necks are ok.


---
http://www.gamefaqs.com/features/recognition/9471.html
redsoxnation
Scrapple



Since: 24.7.02

Since last post: 1760 days
Last activity: 1760 days

#3 Posted on | Instant Rating: 4.41
A Batista vs. Kane match that focused on a body part? Never thought I'd see that style again.
Sadly I can't think of anyone better than Rey 'I had 1 match on RAW and no one noticed I was gone after that match' Mysterio for the final slot, with Jericho tied up with Michaels 2 months too soon.
Spiraling_Shape
Bierwurst



Since: 2.1.02
From: PA

Since last post: 3 hours
Last activity: 3 hours

#4 Posted on | Instant Rating: 0.74
Candice Michelle's cue card reading from the DNC was incredibly painful.

"An eye for an eye" = line of the night.


---

"I don't fight people with the fallopian tubes."
Super Shane Spear
Bierwurst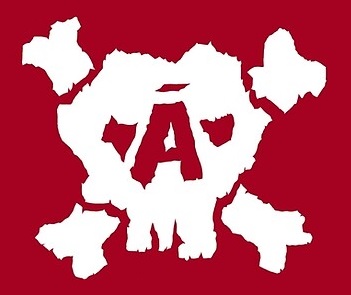 Since: 2.1.02
From: Sector 7 Slums

Since last post: 2872 days
Last activity: 2872 days

#5 Posted on | Instant Rating: 5.87
According to Kane, Rey is locked up in some basement with Zed and The Gimp. Dead. Quite a red letter day to jump into the title match.

Santino's "Ring the Bell!" is on par with Jericho's "ASK HIM~!"


Dahak
Frankfurter



Since: 12.5.02
From: Junction City OR.

Since last post: 3307 days
Last activity: 2960 days

#6 Posted on | Instant Rating: 0.60
Not a great Raw but it didn't suck. Wrestling wise there were some decent matches and storylines were advanced.
What's with CM Punk? He curtain jerks, midcards, and main events within 8 days?
If Cena is injured couldn't it have been Rhodes and Dibiase who did it? Cena did wrestle a hadicap match. Showing the really weak Batista bomb (it looked more like Cena missed his jump) didn't make me care more for Batista.
Rey Mysterio in the scramble? Well, he is a former World Champ. I guess Kane is done playing Deliverance with him.
I did like Primo who seems more interested than his brother. However he should grow some facial hair he looks like he's about 17.
Glammerella is kicking butt. Santino is about as interesting a midcarder as there is out there.
The main event though was dumb. I like Kane (even with his bad gimicks) but Batista I just don't care about. I don't dislike Dave he just is too uneven and lazy.


---

Marge I am just trying to get into heaven not run for Jesus.
thecubsfan
Scrapple
Moderator




Since: 10.12.01
From: Aurora, IL

Since last post: 16 hours
Last activity: 10 hours

#7 Posted on | Instant Rating: 10.00
I look forward to Primo Colon's tag team with Pedro Morales. Perhaps they can dethrone the Moondogs!

Domestic violence is funny when it's the guy getting beat up.


---

thecubsfan.com - luchablog
Hokienautic
Lap cheong



Since: 2.1.02
From: Blacksburg VA

Since last post: 1 day
Last activity: 17 min.

#8 Posted on | Instant Rating: 2.68
I'm sorry, but did Primo do a CARTWHEEL in the ring? When's the last time a male wrestler did a cartwheel??

Oh, and eight days later I think Rebecca's fat lip will be a-okay by now. HBK's "she's hurt" line was a bit lame. Only down side of a great promo.

(edited by Hokienautic on 25.8.08 2338)
hayden
Salami



Since: 11.1.05

Since last post: 1444 days
Last activity: 1426 days

#9 Posted on | Instant Rating: 5.00
The main event was mind-numbingly boring, but I did find it kinda funny when Kane shouted "ASK HIM, MIKE!!" to Chioda as he applied a submission hold to Batista's leg.
JustinShapiro
Scrapple
Moderator




Since: 12.12.01
From: Pittsburgh, PA

Since last post: 16 days
Last activity: 18 hours

#10 Posted on | Instant Rating: 8.04
Originally posted by Dahak

---

I don't dislike Dave he just is too uneven and lazy.

---


I will give you uneven, but Dave has had really good matches with Undertaker, Edge, Michaels, Jericho, and Cena for a year and a half now.


Originally posted by redsoxnation

---

Sadly I can't think of anyone better than Rey

---


Are there many people better than Rey? I would've given Cena's spot to the London for symmetry.


We've got an ECW scramble per the commercial (I couldn't possibly guess which four men will challenge, as the television show has not yet aired), but I want more. I want Night of Scrambles.

Michelle vs. Natalya vs. Maria vs. Victoria vs. Maryse
Santino & Beth vs. Kofi & Mickie vs. Paul & Katie vs. Noble & Layla vs. Balls Mahoney & Kelly
Shawn vs. Jericho vs. Cade vs. London vs. Rebecca
MedallaGuy
Head cheese



Since: 12.1.02
From: San Juan, Puerto Rico

Since last post: 1817 days
Last activity: 86 days

#11 Posted on
Originally posted by Hokienautic

---

I'm sorry, but did Primo do a CARTWHEEL in the ring? When's the last time a male wrestler did a cartwheel??

---


He did it as and ode to his dad Carlos Colon who used to do that move when he got pumped up.


---

A Pete...my new man crush!!!
odessasteps
Scrapple



Since: 2.1.02
From: MD, USA

Since last post: 1408 days
Last activity: 1375 days

#12 Posted on | Instant Rating: 7.42
Originally posted by Hokienautic

---

I'm sorry, but did Primo do a CARTWHEEL in the ring? When's the last time a male wrestler did a cartwheel??



---


Shane Storm


---

Mark Coale
Odessa Steps Magazine
The Affirmation, Baby Blog
John Orquiola
Scrapple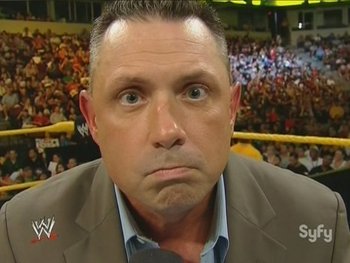 Since: 28.2.02
From: Boston

Since last post: 1397 days
Last activity: 1397 days

#13 Posted on | Instant Rating: 4.45
I hate how Shawn Michaels' wife is referred to as "Rebecca Michaels." They should call her by her Christian name: Whisper Hickenbottom.
Rush4Life
Kolbasz



Since: 2.1.02
From: Tacoma, WA

Since last post: 40 days
Last activity: 16 days

#14 Posted on | Instant Rating: 5.14
Originally posted by Hokienautic

---

I'm sorry, but did Primo do a CARTWHEEL in the ring? When's the last time a male wrestler did a cartwheel??

(edited by Hokienautic on 25.8.08 2338)

---


That I can remember, Leaping Lanny Poffo.


---

Chuck Norris drives an ice cream truck covered in human skulls.

AlbySure
Boerewors



Since: 10.12.01
From: LA

Since last post: 343 days
Last activity: 5 days

#15 Posted on | Instant Rating: 6.83
Originally posted by JustinShapiro

---

Santino & Beth vs. Kofi & Mickie vs. Paul & Katie vs. Noble & Layla vs. Balls Mahoney & Kelly

---


They should reunite Victoria and Kenny Dykstra for that one.
CruelAngel777
Sujuk



Since: 7.4.02

Since last post: 628 days
Last activity: 611 days

#16 Posted on | Instant Rating: 2.60
Originally posted by Hokienautic

---

I'm sorry, but did Primo do a CARTWHEEL in the ring? When's the last time a male wrestler did a cartwheel??


(edited by Hokienautic on 25.8.08 2338)

---


Jay "Black Machismo" Lethal combos it with a armdrag and low dropkick.

It's weird. Colon obviously stronger with the work ethic, but he looks and feels very generic (I know it's only his 1st match). Where-as his brother is lazy and bitches all the times, yet he came in with strong charisma since the attack on Cena in a nightclub.

Is this a legit Cena injury? How many times has it been that he's had major injury within the last two years?

(edited by CruelAngel777 on 25.8.08 2232)
KJames199
Scrapple
Moderator



Since: 10.12.01
From: #yqr

Since last post: 18 hours
Last activity: 1 hour

#17 Posted on | Instant Rating: 7.79
Originally posted by CruelAngel777

---

Is this a legit Cena injury?

---
According to a members-only post on WrestlingObserver.com, it's a (legit) herniated disc which will require surgery and he'll be out "several months."


---

JK: LJ, S&H, KMA, FB
JustinShapiro
Scrapple
Moderator




Since: 12.12.01
From: Pittsburgh, PA

Since last post: 16 days
Last activity: 18 hours

#18 Posted on | Instant Rating: 8.04
On the audio show, Dave said he'd be given options but he was probably looking at the spinal fusion surgery. The last guy who had that was Gregory Helms last May, and he still hasn't come back.
HMD
Andouille



Since: 8.6.02
From: Canada

Since last post: 378 days
Last activity: 378 days

#19 Posted on | Instant Rating: 1.61
Cena, spinal fusion? I know he works hard, but he never runs head first into the buckle, and came in after the moratorium on piledrivers, so it shocks me his neck would be is such shape. And sad too, because the show really isn't the same without him.

Colour me impressed with CM Punk. While I've been enjoying his run so far, and always thought he could be a big star if handled properly, I have to say, tonight he really went a long way to become a "can't miss" prospect for my weekly viewing. Dragging a very good to great match out of JBL, who, even four years ago could only have a quality bout with Eddie Guerrero (and has only gotten older, slower, fatter, and shittier since then) is no mean feat. Of course, the crowd being into it was also a huge factor but that's only that much more of a testament to Punk---(they weren't much into the usually popular Kofi, for example).

Hennig/Hart matches, for those that saw them, render today's product gay by comparison.

I don't know that I long for Cryme Tyme/Priceless-Pay-Windah-Inc. matches, but the heels' work remind me of Arn and Tully, and Cryme Tyme has charisma out the wahzoo, so it's probably the tag-division's closest thing to money feud right now.

I know I shouldn't nit-pick, but Batisa said the Summerslam bout with Cena was "by far one of the toughest matches" of his career. Something can't be among other things by far, can it? I dunno, that irked me. I'm a linguist.

More Kane promos. Because Kane promos = Kane laugh. And Kane laugh gives my life meaning. This world needs more Kane laugh. The RAW opening song should just be Kane laugh over Lux Aeterna.

I must say, Carlito's brother, who I've heard much about and all of it good, was a massive disappointment. I did dig the acknowledgement of the Colon name, which they seemed to ignore forever, but that's it. Primo coulda been nervous, but that was some real-low-grade Russo-era WCW Thunder ring work I saw out there tonight, and he appears to have zero ring presence and Freddy Joe Floyd charisma. I'm willing to wait-and-see with him, but Jeez, what a dud so far.

Wow, they sent Josh Matthews to the Democratic convention? When they're sending former Velocity talent, it really tells you who they're pulling for. They'll probably send Hunter, CM Punk, Fink, Mean Gene, and Bob Uecker to the Republican convention.

Adamle is not growing on me. His butchery of basic sentences isn't "so bad it's good" it's just bad. D'oh well. Doesn't hurt to tell me Rey'll be back.

Shawn really showed great emotion in the promo tonight, some of the best acting he's ever done. It still boggles my mind that Shawn and Jericho have conducted their money matches in this feud almost entirely on throwaway PPVs (J.Day, Great American Bash, and now Unforgiven) but they only did a promo at Summerslam. If the match is "Unsanctioned", I want STREET CLOTHES, dammit!

Kane/Batista MAT WORK? Kane with LOW DROPKICKS and LEG GRAPEVINES? And Batista with...credible selling? Yes, Virgina, there is a Santa Claus.

Buh, good show.


---

Quiet, Or Papa Spank!
Jackson
Sujuk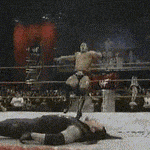 Since: 4.1.02

Since last post: 3271 days
Last activity: 2796 days

#20 Posted on | Instant Rating: 2.85
Quick review of the 30 minutes I got for those of us barely keeping up and had no idea that I needed to set the dvr to sci-fi.

Best match I ever saw with Punk. I credit the wrestling god though. Punk could join the Rockettes trying to make that GTS look believable.

Amdale makes Chuck Barris look smooth. The herniated "next" sounds painful.

Santino being my main event makes me think I should just record the first half hour every week.




Pages: 1 2 Next