geemoney
Scrapple



Since: 26.1.03
From: Naples, FL

Since last post: 7 days
Last activity: 28 min.

#1 Posted on | Instant Rating: 6.25
TONIGHT: Not a whole lot known tonight- Big Show is the guest on Y2J's Highlight Reel. Plus, Triple H plays GM (I'm sure he's used to it wink wink) and forces Randy Orton and John Cena to team up and face the entire RAW roster. And by my count, we still have one H.O.F'er to be announced. Oh, and a last minute deal: Announced exclusively on WWE.com, Mr. McMahon himself will try to end the career of Ric Flair in a street fight tonight!

-WWE Open.

-Raw Open.

-Raw comes to you LIVE tonight, from the Cajun Dome in Lafayette, Louisiana. Jerry Lawler and JR welcomed us, and they talked about the tag match with Cena & Orton against the entire Raw roster.

-Chris Jericho was in the ring, ready for the Highlight Reel. He quickly introduced his first guest, the Intercontinental Championship. He managed to put over winning the title last week without mentioning Jeff Hardy by name. His second guest, the man who was the recipient of the most replayed punch in history, The Big Show. Y2J went to the "obscenely, profusely expensive" JeriTron 6000 (in HD!) to show Show throwing Mayweather into a crowd of WWE superstars last week. Show reiterated that no one likes Mayweather. Show noted that a man with experience and skill like Jericho wouldn't even last in a match with him, so what chance does Floyd have. Y2J had to remind Show who he was talking to. Jericho said when he climbs to get the briefcase at WM, Show will be scrounging on the floor for the teeth Mayweather knocked out of his mouth. Show simplified things a bit, saying Jericho is the WWE version of Floyd. Show dared Jericho to try him, then challenged Jericho to a match for the IC Title, TONIGHT. Big Show made fun of Jericho's haircut and singing. Something tells me Triple H had a hand in scripting Big Show's promo. Jericho granted the match. Good exchange from two of the top promo men in WWE. And I think this answers whether or not there was actually a double-turn last week with Floyd and Show.

-In a WWE.com exclusive, Mr. McMahon bragged about being on the Hollywood Walk of Fame and WWE's stock prices. He wanted to celebrate St. Patrick's Day by ending Ric Flair's career tonight, in a street fight. The usual over-the-top, over-acted promo from Vinny Mac.

[Break]

(1) CM Punk vs. Carlito
No explanation for how/why Punk is on Raw. We'll see who's deeper in the doghouse here. Long lock-up lead to a stalemate. Punk went to work with his educated feet until Carlito simply threw him through the middle rope. Dropkick by Carlito on Punk, who was seated in the corner. Boot to the side of the head of Punk. Carlito stretched the back and arms of Punk. Roll-up by Punk got two. Handspring elbow from Carlito for two. He pelted Punk with solid left hands. Punk tried to get the crowd into it while in a rest-hold. Suplex was blocked and Punk bulldogged Carlito out of the corner for a near-fall. Punk tried a springboard but was met in mid-air with a dropkick. Punk held onto the ropes to prevent the Backstabber. The Go To Sleep was reversed and Carlito hit the Roll of the Dice for two. Man, I thought Carlito was going to pull it off there. Kick to the head by Punk. Carlito attempted a sunset flip, but Punk caught him on his shoulders and hit the GTS for the win.

Winner: Punk, at 5:22. Decent little match.

-Lawler plugged BunnyMania at WM. Snoop Dogg, in a pre-taped promo, discussed being the Master of Ceremonies for that match. Snoop said Maria shouldn't have posed for Playboy and should've been true to her boyfriend. It was then revealed he was reading off cue cards held by Santino Marella, who called him "Mr. Snoopy the Dogg." Dogg said he disagree with Marella and said he'll see him at WrestleMania.

[Break]

-JR plugged Larry King Live this Wednesday, starring a horde of WWE superstars.

-Lillian Garcia introduced Raw GM William Regal, who was standing at the top of the ramp. Regal talked about the battle for brand supremacy at WM.

(2) Umaga vs. Paul London & Brian Kendrick
Kendrick and London kicked away at Umaga, but he just brushed them aside. He had London up for the Samoan drop and Kendrick inexplicably jumped on top to make it a double-decker slam, a la at No Way Out in the Chamber. The former tag champions were seated in opposite corners. He splashed London first, then Kendrick. Brian managed to sneak out of the ring though. Umaga dragged London by the hair to the middle of the ring as Kendrick walked away. Samoan Spike to London and that ended it.

Winner: Umaga, at 2:18. Having Kendrick just walk away was odd. I wouldn't think they'd even spend precious TV time on the breakup of this team.

-Regal was watching the monitor backstage when Triple H approached him. Regal said if he was Cena or Orton, he'd walk away just like Kendrick did. Oh, so THAT'S why they did it. Trips said they can't- if either one leaves the other alone, they get kicked out of the main event at WM. Regal asked why Trips doesn't just strip Orton of the title and place it on himself tonight. Good question. Trips said he's gotten the title like that before and there's no satisfaction in it. But he'll be winning it at WM.

-In addition to that match, Jericho will fight Big Show for the IC Title tonight. Plus, Flair faces Mr. McMahon in a career-threatening street fight.

[Break]

-A Triple H video package aired.

-Clips aired of Vince McMahon getting a star on the Hollywood Walk of Fame this past Friday. He seemed to be in character for most of it.

-Backstage, Shawn Michaels was watching the monitor. Ric Flair came up to him and indignantly asked what HBK was doing in the building since he didn't have a match. Flair said there's no shame in losing to Michaels at WM, but he won't. Flair ranted seemingly without taking a breath, telling Shawn he was his own man and that he didn't want HBK involved in any match of his, including tonight. Flair said Vince had no chance in hell tonight. Naitch walked off, leaving HBK speechless.

[Break]

(3) JBL vs. Colin Delaney
Finlay's comments from Friday night were replayed. JBL got the mic and said he was looking forward to facing Finlay eye-to-eye tonight, but Hornswoggle took a turn for the worst. That means JBL has to fight the second-toughest Irishman on the roster- ECW's Colin Delaney. Delaney came out sans music. Once the bell rang, JBL dared Delaney to make the first punch. He did, but JBL returned the favor x1000. Relatively big boot from JBL caught Delaney coming off the ropes. Short clothesline followed. And another. Running Clothesline From Hell and that got the three-count.

Winner: JBL, at 1:17. After the match, JBL told Finlay what his ancestors told Finlay's ancestors years ago: Irish need not apply.

-It's Flair vs. Vince in a street fight, and it's NEXT!

[Break]

-A recap of how the Flair retirement angle started, four months ago.

(4) Ric Flair vs. Mr. McMahon- Career-Threatening Street-Fight
JR and King said if Vince wins, it will destroy HBK's plans for WM. Foreshadowing perhaps? Flair really took it to Vince early on. Vince found himself on the announce table about a minute in, with Flair reigning down blows onto the chairman's skull. Vince proceeded to go over the barricade and into the crowd. Hard chop to the chest of Vince, who then got thrown back over the barricade. Vince desperately propelled Flair into the ring post, head-first. Both men were dazed, but Vince was able to take the covering off the announce table and grab a monitor. He nailed Flair in the face with it. Naitch, not surprisingly, came up bleeding. Lefts and rights from Vince as he threw Flair back in the ring. Pin got two from Vince. Mr. McMahon got a trash can from under the ring and hit Flair in the head with it for a near-fall. Back under the ring, Vince found a kendo stick. Vince gently hit him over the head with it and again, this time harder. Flair barely got the shoulder up. Flair got hit again by Vince, this time with a chair. As the ref counted the pin, HBK pulled Marty Elias out of the ring. Elias sent him to the back. Vince finally went for the big-time, getting a table from under the ring. After Vince set up the table, he went after Flair. Ric hit the chairman in the balls, in a move you could see coming a mile away. Flair placed Vince on the table and went to the top. He hit a splash and got the win.

Winner: Flair, at 8:28. Not athletic or fast-paced, but a fun brawl that was helped by a hot crowd.

-A brief Cena video package aired. Tonight, he'll team with arch-nemesis Randy Orton to face the entire Raw roster. Does that include Triple H?

[Break]

-Jerry Lawler was at ringside, and interviewed Jared from Subway. He gave King a sub and a drink. He said he lost 240 pounds and has kept it off for years. The fans actually cheered. King segued into the next match. Thrilling segment (though I do love Subway), but a good deal if you're Subway.

(5) Maria & Candice Michelle vs. Jillian Hall & Victoria
Victoria wasn't even billed as "Smackdown's Victoria." Santino came to the ring prior to the bell ringing. Santino joined the commentary team for this match. Maria got cheap-shotted by Victoria and Jillian capitalized. She hit a handspring elbow onto Maria in the corner. Victoria came in and slammed Maria's head off the face. Standing moonsault by Victoria was met by Maria's knees. Enziguiri by Maria, who tagged in Candice. Flying clotheslines took Victoria down and she showed a lot of energy. Jillian broke up a pin attempt, which allowed Victoria to take over and hit a back-breaker. Jillian tried a 360 splash off the top but landed on her feet, which looked painful on the knees, since they buckled. Candice ended up getting the pin on Jillian as Santino ranted on commentary. He poured the drink on Lawler, then punched him and took his sandwich, taunting him as he went back to the locker room: "I've got your delicious sandwich, Jerry."

Winners: Candice & Maria, at 3:01.

-A Floyd video package aired.

-Big Show was walking backstage; his match with Jericho is next.

[Break]

-A Hall-of-Fame ad aired. Tomorrow night on ECW on Sci-Fi, we'll find out the next inductee into the 2008 Hall-of-Fame. I noticed they said "next," not"last." Hmm...

(6) Chris Jericho vs. Big Show
Apparently it IS non-title. Nope, JR said it IS for the title. I didn't hear Lillian say it was though. Not sure if the graphic came up. The skillet-like (thanks, Michael Cole) hands of Show came down across the chest of Jericho. Show lifted Jericho up and put him down. He charged at Y2J, but Jericho pulled down the top rope and Show fell over. Show caught Jericho's baseball slide attempt, and threw him into the security rail. Back in the ring, Show stepped on Jericho's mid-section and right over. Show went to the middle rope, but missed a Vader splash. Jericho hit a Lionsault for two, and the kick-out by Show sent him out of the ring. Jericho grabbed the belt at ringside and nailed Show with it, drawing the DQ.

Winner: Show by DQ, at 3:04. Really, the only way to go, though I thought it would be a bit longer. Show punched Jericho in the face after the match and Y2J stayed down for a while. They're really selling that punch.

[Break]

-A replay of Show's punch and the damage done to Chris Jericho.

-A pre-taped video of Kim Kardashian plugging WrestleMania 24 and her job as host. She said only the coolest will be allowed in....and Big Dick Johnson came into the picture gyrating at her. She said he wasn't invited, but we were.

-A Randy Orton video aired.

-Orton was backstage when Cena came up to him. Cena said they simply go out there and beat everybody until there's nobody left. Orton suggested they lay down in their match tonight, because Triple H just wants to see them get hurt. Cena seemed offended by that notion, and Orton suggested Cena be the one to lay down. Cena was not hip to that plan and gave an impassioned speech to Orton. Triple H came up with a big grin on his face and put his arm around both. Trips said they had no chance tonight. He said he was rooting for'em.

[Break]

(7) Randy Orton & John Cena vs. 17 Members of the Raw Roster
Snitsky started first as the rest were on the apron, awaiting a tag I suppose. Joining him were Umaga, Hardcore Holly, Cody Rhodes, Brian Kendrick, Val Venis, Trevor Murdoch, Lance Cade, Santino Marella, Carlito, Super Crazy, Jim Duggan, Robbie The Highlander, D.H. Smith, Charlie Haas, JBL and Paul Burchill. After a tag by Snitsky, Cena rolled up Santino, and he was out. Next was Murdoch, who tapped to the STFU. Cade came right in and was RKO'd for the finish there. Umaga came in and took over offense as the show went to break.

[Break]

Russian Leg-Sweep by JBL for two. During the break, Orton RKO'd Super Crazy to send him to the back. Duggan came in and hammered at Orton, then tagged Rhodes, who kicked Orton in the ribs. Tag now into Burchill and it's weird seeing some of these guys work together. Another tag, this time to Venis. Again, Venis held Orton for Carlito. They're all getting in offense on Orton here. Holly got a near-fall, then brought in Robbie. Orton though, hit the inverted backbreaker. Orton hit his leg-drop off the top right onto the neck of Robbie. Smith was next, and he got the Five-Knuckle Shuffle treatment. FU and he was pinned. Orton tagged in and immediately felled Burchill and Venis with the RKO's. Rhodes came off the ropes and Cena caught him in mid-air. Cena threw him up and Randy RKO'd him out of mid-air for the pin. At this point, the remaining members of the roster came into the ring and beat on Cena and Orton, and the ref called for the bell. Cena got a chair and nailed Carlito and Haas with it. Umaga, though, hit Cena and knocked him down. JBL was also in the ring and he grabbed a chair. He went to hit Orton, but instead accidentally hit Umaga. Umaga spiked Orton, then chased JBL to the back. At this point, it was just Cena and Orton on their backs in the ring. Triple H's music then played. Trips came out in wrestling gear, and he Pedigreed Orton. Same thing to Cena.

Winners: Cena & Orton by DQ (?), at 8:38. I'm not sure, since technically, the match couldn't end til everyone was eliminated or Cena and Orton physically couldn't go. Minor complaint. Match was interesting.

(edited by geemoney on 17.3.08 2308)

(edited by geemoney on 17.3.08 2308)
Promote this thread!
Super Shane Spear
Bierwurst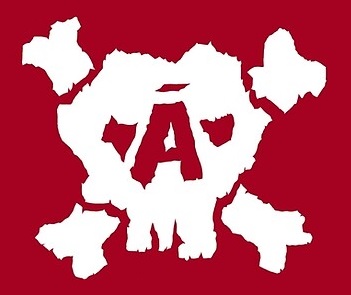 Since: 2.1.02
From: Sector 7 Slums

Since last post: 2901 days
Last activity: 2901 days

#2 Posted on | Instant Rating: 7.72
1:15 - 1:23 were the best eight minutes of RAW in years.

- Jared (helpfully labeled "The Subway Guy") is cheered?
- Victoria nearly chokes on her finger making fun of Maria.
- "You look a little chunky."
- "Jillian's never taken any vocal lessons. It's all natural!"
- "That was a hell of a copter!"
- Victoria doing the Maria pose!
- Attempted 360?!?
- Re-prettier?
- "Ha ha! You lose!"
- "I take your delicious sandwich!"
- Victoria eats the sandwich! (YES)
- Jillian refuses! (HAHA--YES x 100)
JustinShapiro
Scrapple
Moderator




Since: 12.12.01
From: Pittsburgh, PA

Since last post: 26 days
Last activity: 1 day

#3 Posted on | Instant Rating: 8.52
Santino has never been greater. No one has ever been greater. Helicopter! That's a hell of a copter if you ask-a me.

Aw man Finlay and Batista should've ran off JBL and Umanga. Too bad Smackdown's angles don't count. That match was kind of cool though. And one of Triple H's elaborate cerebral assassination schemes to give someone the Pedigree was actually elaborate for once.

Crowd was great and made for a lot of fun matches. Sadly, you would've thought that Kendrick would've learned a lesson from when Psicosis abandoned Super Crazy to the Great Khali and never let that happen to them.

(edited by JustinShapiro on 17.3.08 2341)
Texas Kelly
Lap cheong



Since: 3.1.02
From: FOREST HILLS CONTROLS THE UNIVERSE

Since last post: 233 days
Last activity: 51 days


ICQ:
#4 Posted on | Instant Rating: 3.42
Ladies and gentlemen, the following public service message is brought to you by your friends from D-Generation X, who would like to remind each and every one of you that if you're not down with that, we've got two words for you...
---

That ending for RAW pretty much assures that Cena's walking out of Orlando with the title. There's no way that Trips is going to get it after one of his Rube Goldberg-ian schemes to Pedigree his opponents into submission actually worked for a change, and they pretty much need to have Orton get the last laugh next week so that he doesn't look ridiculously weak going into the PPV anyway.


---
read a bunch of incoherent nonsense
now 52% more incoherent!
smark/net attack Advisory System Status is: Elevated
(Holds; June 18, 2006)
While the switch from Cena to RVD should alleviate some complaints, the inevitability of the belt's return to Cena (note where Summerslam is this year) and the poor initial showing by the new ECW are enough to keep the indicator where it is for now. The pieces are in place, though, especially on RAW, for improvements to be made to the IWC's psyche in the near future.
BigDaddyLoco
Scrapple



Since: 2.1.02

Since last post: 3 days
Last activity: 2 days

#5 Posted on | Instant Rating: 4.81
- I'm also shocked that Jared wasn't booed out of the building.

- The McMahon/Flair *ahem* "brawl" shouldn't have been as watchable as it was. Flair has been in a steady decline for years, but boy did he finally hit the point recently where he just can't go anymore. He still rolls around alright and can sell an ass whupping, but he just looks horrid out there now. So, yeah ... it makes no sense but I guess the guy is a big enough legend where he can get away with this type of garbage. I still enjoy his segments more than most of Raw's segments, so that must be saying something. Flair hitting something big off the top rope was a nice way to end the match.

- I would have had the Big Show destroy Jeff Hardy and maybe save Jericho a little of what heat he has left.

- The Main Event was bad. It had stupid rules that made no sense and still ended in a DQ? The Umaga/JBL segment was fun, but the match as a whole just felt like a TNA disaster. This is why I hate a Triple Threat as Main Event. It makes for kind of a lame build up if you don't have a really hot star or a few good ideas.

- Is Triple H on the Chris Masters shrinking diet?




StaggerLee
Scrapple



Since: 3.10.02
From: Right side of the tracks

Since last post: 2 days
Last activity: 2 days

#6 Posted on | Instant Rating: 3.03
I thought the Flair and HBK segment was the best promo Flair's done in ages.

Santino = Gold!

Why didnt Mickey James get to participate in the "entire raw roster" match?

The double team RKO was nice.

Y2J seems to have lost it. Totally.
JustinShapiro
Scrapple
Moderator




Since: 12.12.01
From: Pittsburgh, PA

Since last post: 26 days
Last activity: 1 day

#7 Posted on | Instant Rating: 8.52
Originally posted by StaggerLee

---

I thought the Flair and HBK segment was the best promo Flair's done in ages.

---


One of the nice things about working with Michaels is that HBK got Ric his Flair privileges back and he's allowed to be Ric Flair for the last month of his career instead of reading scripted promos about what an honor it is to go into the WWE Hall of Fame. Plus, with tonight's win, it's Ric 2, Vince 1, haha suck it.


Originally posted by BDL

---

- I would have had the Big Show destroy Jeff Hardy and maybe save Jericho a little of what heat he has left.

---


They already kept him around an extra day to drop the belt. It's a suspension, not a demotion to Rey Mysterio Kill Him For Heat status.


---

- Is Triple H on the Chris Masters shrinking diet?

---


Those are his Mania abs.

(edited by JustinShapiro on 17.3.08 2348)
Alex
Lap cheong



Since: 24.2.02

Since last post: 331 days
Last activity: 6 days

#8 Posted on | Instant Rating: 4.73
Flair was AWESOME as the man looking at the end of his many years. The buildup to HBK/Flair has been fantastic. His match was kind of blah, but Jim Ross carried the whole thing on commentary.

Santino was ON POINT all night long. The interview with Jared was acceptable because it set up Santino's wonderful sandwich theft from Jerry "Stupid" Lawler.


The main event was fun as HELL. Holy shit, there was just something about Cena convincing Orton to try and fight the match out rather than wimping out and taking a dive, and then they actually cooperate and kick ass Bruce Lee style and it's just great and I fall in love with wrestling all over again. Cena continues to be awesome, and Orton is finally living up to his potential.

(edited by Alex on 17.3.08 2354)
Super Shane Spear
Bierwurst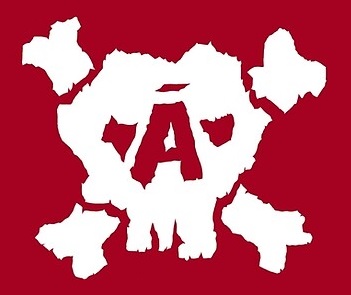 Since: 2.1.02
From: Sector 7 Slums

Since last post: 2901 days
Last activity: 2901 days

#9 Posted on | Instant Rating: 7.72
Originally posted by JustinShapiro

---

Sadly, you would've thought that Kendrick would've learned a lesson from when Psicosis abandoned Super Crazy to the Great Khali and never let that happen to them.


---


"Fun" Fact: This is the five year anniversary of the last time Brian Kendrick had some character development when he battle rap'd with then-heel John Cena. (Note: Date has no chance of being accurate.)

How America has changed since Brian Kendrick lost his way
- George W. was re-elected (Nov 2004)
- Eli Manning was drafted (Apr 2004)
- Million Dollar Baby won best picture (Mar 2005)
- Lost premiered (Sept 2004)
- iPhone announced (Jan 2007)
- Michael Jackson was arrested for child molestation (Nov 2003)
- WE GOT SADDAM!! (Dec 2003)
- Lebron James graduated from high school. (Jun 2003)
JustinShapiro
Scrapple
Moderator




Since: 12.12.01
From: Pittsburgh, PA

Since last post: 26 days
Last activity: 1 day

#10 Posted on | Instant Rating: 8.52
Remember when Brian had a crush on Ashley for like a week? Perhaps with her passing out in catering and being sent home, that sheds some light on his behavior on this evening.
thecubsfan
Scrapple
Moderator



Since: 10.12.01
From: Aurora, IL

Since last post: 3 days
Last activity: 3 hours

#11 Posted on | Instant Rating: 10.00
Ric Flair vs Vince McMahon was much better when it was Tommy Dreamer vs Raven. What a weird final (?) TV match.


---

thecubsfan.com - luchablog
supersalvadoran
Sujuk



Since: 10.1.08
From: westbury, new york

Since last post: 615 days
Last activity: 165 days

#12 Posted on | Instant Rating: 2.95
A bit of a boring Raw. my thoughts:

- The Jericho/ Big Show interview was pretty good. The match... no so much. I couldn't figure out who was the heel in the match. It's supposed to be Big Show, isn't it? So why is Jericho DQ'ing himself by hitting him with the belt? Not that it did any good for Y2J, since he got decked and looked really weak overall, but the buged me a bit.

- What also bug me was that neither Ross or Lawler talked about Kendrick walking away from London during the Umanga squash. It took Regal after the match to point it out. You think that if the WWE were going to break up a tag team, they would focus on the break-up a little more.

- Santino was his usual awsome self tonight. He made my night by knocking out Lawler and taking his sandwich. Heck, Lawler deserved that beating just for wearing that gold crown shirt, god was that tacky.

- Well, that JBL match/ promo was .... uh, possibly racially insentive? I don't have a problem with it, but after the Germany incident a couple of years ago, I would be more careful about that if him. Unless he likes to give more ammo to Nancy Grace, Gerado, and others to make more stupid claims against the WWE.

- Flair/ McMahon was slow, but decent to watch. I think that's the first time in several years that I have seen Flair hit something off the top rope.

- Cena and Orton worked good for a tag team in the main event, though the ending with Triple H was a bit confusing. The fallaway slam- RKO combo was pretty sweet.

Otherwise, not much worth talking about, IMO. I hope they do a better job of hyping up Wrestlemania next week.

Big Bad
Scrapple



Since: 4.1.02
From: Dorchester, Ontario

Since last post: 7 days
Last activity: 16 hours

#13 Posted on | Instant Rating: 5.11
THE HOOLIGANZ EXPLODE!!!!!!!!!!!!!!!!1111111111

36 years of wrestling and Flair finally won a match via putting someone through a table. Somewhere, Mick Foley decries this awful garbage wrestling.

Candice Michelle gets my vote for most improved wrestler of the year. She came in with some fast-paced and actually strong offense against Victoria and Jillian.

Santino needs to replace Coach on Smackdown's commentary team ASAP.

Maybe they're holding off the Hall of Fame announcement for tomorrow because it's someone with ECW ties. Terry Funk?

JBL = Duke from The Critics. "Duke Says...Irish Suck!"

(edited by Big Bad on 18.3.08 0048)

(edited by Big Bad on 18.3.08 0050)
---

"How is it that I am a good actor? What I do is I... pretend to be the person I'm portraying. You're confused. Case in point: in Lord of the Rings, Peter Jackson comes to me and says 'I would like you to be Gandalf the Wizard,' and I said 'You are aware that I am not really a wizard?' and Peter Jackson said 'I would like you to use your acting skills to portray a wizard for the duration of the show.' So I said 'Okay' and then I said to myself 'Mmm.. How do I do that?' And this is what I did: I imagined that I was a wizard, and then I pretended, and acted, in that way on the stage. How did I know what to say? The words were written down for me in a script. How did I know where to stand? People told me where to stand." -- Sir Ian McKellen, Extras
Jackson
Sujuk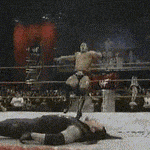 Since: 4.1.02

Since last post: 3299 days
Last activity: 2825 days

#14 Posted on | Instant Rating: 2.85
Yeah I think it's got to be Terry getting inducted on ECW.


(edited by Jackson on 18.3.08 0050)

---
Kevintripod
Banger



Since: 11.5.03
From: Mount Pleasant, Pa.

Since last post: 3 days
Last activity: 22 hours

#15 Posted on | Instant Rating: 5.67
Originally posted by Big Bad

---

Candice Michelle gets my vote for most improved wrestler of the year. She came in with some fast-paced and actually strong offense against Victoria and Jillian.

---


(From PWTorch.com)

- WWE.com reported tonight that Candice Michelle injured her left shoulder during the divas tag match on Raw. The injury is in the same area where she injured her clavicle in a match against Beth Phoenix last year that put her out of action for five months. Candice was sent to a Lafayette-area hospital for x-rays to determine the severity of the injury.



---

The best part of waking up, is not Folgers in your cup, but knowing that Chuck Norris didn't kill you in your sleep.
Captaincuba
Italian



Since: 25.10.05

Since last post: 1542 days
Last activity: 1417 days

#16 Posted on | Instant Rating: 1.00
Jericho's a smart guy. He's probably going to win MITB (Kennedy blew his chance, and MVP has unfinished business with Hardy). So what if he takes a shot from Show? Aside from us, no one will remember a week from now. So what would that leave him on a week to week basis?

1. The IC Champion
2. The MITB Option
3. The Highlight Reel

Not a bad gig all things considered.

He'll always be in the thick of any main event and if/when they finally turn Cena...he's probably the only guy that can keep the fans on his side.

CC
Mayhem
Scrapple



Since: 25.4.03
From: Nashville, TN

Since last post: 304 days
Last activity: 189 days

#17 Posted on | Instant Rating: 4.77

St. Patrick's Day and no Finlay?!?!?

I don't think Jericho got buried at all ... He did manage to get in some offense. So I still can't figure out if they're turning him heel or not ...

London and Kendrick split? Look out Heat main event.
Spiraling_Shape
Bierwurst



Since: 2.1.02
From: PA

Since last post: 10 days
Last activity: 12 hours

#18 Posted on | Instant Rating: 0.89
Originally posted by Captaincuba

---

Jericho's a smart guy. He's probably going to win MITB (Kennedy blew his chance, and MVP has unfinished business with Hardy). So what if he takes a shot from Show? Aside from us, no one will remember a week from now. So what would that leave him on a week to week basis?

---


Where WAS Kennedy tonight anyway?

Prediction: Friday on SD!, Matt returns, addresses his brother's absence (more about the fire than the suspension?) and triumphantly takes his place in MITB.

As for Jericho, I loved the Highlight Reel and did you see the WM MITB graphic? He's front and center, positioned ahead of everybody else.

Nothing more can be said about Santino, but I have a new sig, replacing his quote where he decried the Japanese for inventing HD technology.


---

"I've got your delicious sandwich, Jerry!"
Spaceman Spiff
Knackwurst



Since: 2.1.02
From: Philly Suburbs

Since last post: 64 days
Last activity: 10 hours

#19 Posted on | Instant Rating: 4.05
Someone needs to explain to me the appeal of Santino. I've come to accept the fact that people will fall all over themselves to proclaim everything that comes out of his mouth as the funniest thing ever, but I'm just not seeing it. Last night, the most amusing thing he did was double back to grab Lawler's sandwich. Nothing else he did or said was particularly funny, yet he's getting effusive praise. "Let me a-mis-a-pronounce a-words in a fake a-accent!" Really? That's what people are textually fellating him for?

I'm particularly interested in hearing from StaggerLee, who hasn't found Jamie Noble entertaining since the Blind Nidia angle, despite Noble being fairly awesome ever since getting back on TV back during the Hornswoggle "feud", yet proclaims Santino as "gold".


---
Downtown Bookie
Morcilla



Since: 7.4.02
From: USA

Since last post: 316 days
Last activity: 6 days

#20 Posted on | Instant Rating: 3.00
Originally posted by Spaceman Spiff

---

Nothing else he [Santino] did or said was particularly funny, yet he's getting effusive praise. "Let me a-mis-a-pronounce a-words in a fake a-accent!" Really? That's what people are textually fellating him for?

---
I'm going to go out on a limb and guess that you're not a big fan of the late Chico Marx either.

(edited by Downtown Bookie on 18.3.08 0924)

---

http://www.americasupportsyou.mil


"Share your food with the hungry, and give shelter to the homeless. Give clothes to those who need them, and do not hide from relatives who need your help." - Isaiah 58:7 (New Living Translation)
Pages: 1 2 Next