geemoney
Scrapple



Since: 26.1.03
From: Naples, FL

Since last post: 8 days
Last activity: 6 hours

#1 Posted on | Instant Rating: 5.00
-TONIGHT: For the first time in five years, it's RAW Roulette!

-WWE Open.

-A video recap of the Ric Flair retirement storyline.

-Pacing in his office backstage was William Regal. Vince didn't have time to talk. Vince said it's the first RAW of 2008, and fans are expecting something big. Vince unveiled the RAW Roulette wheel. Regal addressed the Hornswoggle situation from last week and said he tried to redeem himself by taking Triple H out of the Rumble match. That appeased McMahon. But Vince also wanted him injured tonight. Vince made the Regal vs. Trips match...then spun the wheel to see what kind of match it would be. It landed on "First Blood." Vince told Regal to go beat the hell out of Triple H. The camera followed Regal out of the office and into an ambush by Triple H. Referees were on the scene quickly, as well as two agents (I spy: Mike Rotunda and I think Barry Windham) to break it up.

-RAW Open.

-Shawn Michaels came out right after the open and Jim Ross welcomed us to the Mohegan Sun Casino.

(1) Shawn Michaels vs. Mr. Kennedy
Vince broke in before Kennedy could make his announcement. The wheel landed on a "Strange Bedfellows Match." That means they actually have to team up. Vince wished them good luck. For some reason, his music began playing, despite the fact that he was backstage. We'll find out who they face next!

[Break]

(1) Shawn Michaels & Mr. Kennedy vs. Charlie Haas & Trevor Murdoch, Strange Bedfellows Match
I guess it has to be BOTH teams that have never teamed together before. The match was JIP out of break. Michaels tagged himself in, then kicked Kennedy in the gut and threw him out of the ring. Then he threw Charlie out. Oh know, they're doing that stupid gimmick they've been doing with Haas. He went under the ring and put on a red mask as HBK looked befuddled. Haas actually got some offense in and posed like a superhero. Murdoch helped out, clotheslining Michaels. Tag in to Murdoch. Apparently, Kennedy's finisher is called the "Mic Check." The masked Haas was back in. Perhaps, like Goldust, he could attain a higher level of charisma if he played a strange character. After Kennedy left the apron on an attempted tag, HBK took of Haas' mask and went to work. HBK hit the superkick but as he did, Kennedy tagged in. He gave the Mic Check to Michaels, then pinned Haas.

Winners: Michaels & Kennedy, 4:28 shown.

-Coming up tonight, Regal vs. Triple H in a First Blood Match.


[Break]

Carlito vs. Hardcore Holly, Trading Places Match
In this match, you dress as your opponent. So Carlito dressed as Holly, complete with tights and blonde wig. Santino came to the ring with Carlito. Holly had a giant fro and an apple. He actually seemed to be enjoying himself. Cody Rhodes came to the ring with him. Carlito attacked Holly, and the hairpiece immediately came off. Suplex into a cover by Carlito. Belly-to-back suplex for a two-count for Carlito. JR noted that Hardcore Holly qualified for the Royal Rumble this weekend, presumably at a house show. It's been all Carlito more than 2:00 in here. He missed a chop and Holly came back with three of his own. Dropkick to the sternum by Hardcore. Santino climbed the ropes to distract the ref and Holly took a bite out of the apple. That got spit in Carlito's face and the Alabama Slammer finished it.

Winner: Holly at 3:24. The crowd was more into it than it would've been had it been a regular Holly/Carlito match, that's for sure.

-Maria was backstage with Vince McMahon and Vince said Maria could spin the wheel and pick the match all the divas would be in. It landed on a "Submission Match." Vince had Maria close her eyes and imagine a date with Santino, then moved the wheel to "Lingerie Pillow Fight." Vince said she couldn't put a foreign object in any pillow, but Maria said her pillows were all natural. I see what they did there.

[Break]

-A Randy Orton vs. Jeff Hardy video package aired.

-Jeff Hardy joined Todd Grisham backstage for an interview. Jeff said Matt is not doing well. He sent he spent New Year's in the hospital with Matt. Jeff said he'd not only beat Orton at the Rumble, he'd take him out.

-JR and King said the wheel was spun during the interview, and Jeff Hardy will face Umaga in a steel cage match.

-The wheel spun backstage as Hornswoggle ran around it. Vince caught him, but you could barely hear what he was saying because of the audio. Vince said he won the Rumble in '99 and I think he wants Hornswoggle to win in '08. They cut out early and JR apologized for the audio, then plugged the Trips/Regal match, and the Lingerie Pillow Fight, which is next.

[Break]

-We get the McMahon segment again, this time with good audio. Hornswoggle has to qualify for the Rumble first, but Vince wanted to put him in a tag match where he and his partner would be in the Rumble if they won. "That's my boy!" shouted the proud papa.

(3) Melina vs. Jillian vs. Maria vs. Mickie James vs. Ashley, Lingerie Pillow Fight
This is Ashley's return from her Survivor hiatus. I bet the great Gordon Solie never had to call this action. Oh man, wouldn't it be funny if he did thought? I can just imagine....Anyway, the ladies started hitting with the pillows, then one of the girls pulled the sheets off the bed and three girls fell off. Jillian and Melina tried to hide under the bedspread to no avail. Bronco Buster on Jillian from Maria. She pretty much no-sold that. Ashley has been laying on the apron the entire match. She finally got up and got back-dropped onto the bed. Maria went after Jillian on the bed....and lots of nothing happened after that. Maria and Mickie double-teamed Melina and threw her onto the other girls. Ashley went to the top as Mickie and Maria held Jillian on the bed. Ashley hit the elbow from the top on Jillian and got "the cover on the covers," as JR said.

Winner: Ashley, at 3:04. Three Minutes too long.

-Triple H vs. Regal is next!

[Break- BTW, RAW is going HD in two weeks, according to a promo]

-Super Crazy told Hornswoggle backstage that he was super, but not that crazy, apparently in regard to teaming with Hornswoggle.

(4) William Regal vs. Triple H, First Blood Match
Triple H socked Regal a few times, then Regal bailed. Trips went out to get him and landed more right hands. Regal has brass knucks with him. Trips bounced Regal's head off the announce table. Still on the outside, Regal dodged a ringside step throw by Triple H. Regal missed a kick that would've sent Hunter's head into the ringpost. "Regal sucks" chants quite loud from the crowd. Back in the ring, Regal took the corner pad off the turnbuckle, exposing the steel. Both men punched it out in the middle of the ring. Regal sent Triple H's head into the exposed buckle. More punches from the former Man's Man, then a kneedrop. Trips sent Regal into the exposed steel several times. No good on the pedigree try, and Regal launched him into the turnbuckle. Running knee to the face of Trips. More heat for Regal. And he's basically become a non-wrestler. That makes sense. Regal went back outside to retrieve the brass knucks he dropped earlier. He ran at Triple H, but ran right into a spinebuster. Triple H, like a real man, opened up Regal with his bare hands using punches. No need for gimmicks tonight, no sir.

Winner: Triple H at 5:24. These matches are no fun. There is absolutely no doubt of the outcome of these types of matches that Triple H has. Oh, and as an added bonus, a pedigree. So much for that feud that was allegedly set up with the finish of the Trips/Flair match last week.

-Still to come, Umaga faces Jeff Hardy in a steel cage.

[Break]

-Backstage, Hornswoggle, obviously desperate, asked Santino Marella to be his partner. Marella asked, why don't they just ask Count Chocula and make it a six-man. He said small people creep him out.
-JR and King talked about JBL's debut on RAW, then we saw a video package on his feud with Y2J.

-Chris Jericho came out for his match as Vince McMahon spun the wheel backstage. We'll find out his match (and opponent) next!

[Break]

(5) Chris Jericho vs. Snitsky & JBL, Handicap Match
Apparently, Snitsky also qualified for the Rumble this weekend. Looks like the Rumble is easier to get into than Arizona State. After some brief offense by Snitsky, Jericho took over. A clothesline put Y2J back down though. Big throw by Snitsky. Snitsky missed the running kick and got hung up on the ropes as Jericho hit a springboard dropkick. JBL hit Jericho from behind and it quickly devolved into a brawl at ringside. JBL hit Jericho with the ringside bell. Referee John Cone called for the bell, but it was used by JBL. JBL then pushed the ref down and started choking Jericho with some cable that was at ringside. He began dragging Jericho around with the cable around Y2J's neck. JBL eventually got to the aisleway and started dragging Jericho up it. Where are all the refs and agents that were out to break this up last week? JBL tied the cable to some of the metal that was part of the set at as refs and Tony Garea finally came out to stop him.

Winner: Jericho by DQ, ref signaled for the bell at about 1:30.

[Break]

-Clips of what we've just seen aired.

(6) The Highlanders vs. Hornswoggle & B.H Jordan, Royal Rumble Qualifying Match
According to WWE.com, John Morrison and The Miz are also in the Rumble. Jordan looks like a guy jobbers would beat up. Before the match could start, Mick Foley came out to a good pop. What, they couldn't find each other backstage in the last hour?

(6) The Highlanders vs. Hornswoggle & Mick Foley, Royal Rumble Qualifying Match
Foley put Robbie down with a right hand then got a quick two-count. Tag to Hornswoggle, who hit a dropkick. Rory tagged in. What happened to the Highlanders going after the tag belts so viciously? Rory showed no mercy with Hornswoggle, but Foley came in to interrupt a pin attempt. He then tagged back in and was on offense against Rory until Robbie interfered. European uppercut by Robbie. Rory took a hard fall through the ropes and Foley applied Socko to put on Robbie. Rory came off the top and it went on him instead. Double-underhook DDT and Hornswoggle tagged in, hit the Tadpole splash, and qualified for the Royal Rumble.

Winners: Foley & Hornswoggle at 3:44.

-The steel cage began lowering for Umaga vs. Jeff Hardy, which is next.

[Break]

(7) Jeff Hardy vs. Umaga, Steel Cage Match
As Umaga entered the ring, Randy Orton's music played and the champ came out. He's just being a silent observer for this one, I suppose. Umaga handled Jeff to start, and then missed a sit-down splash. Umaga hit a great standing front-kick to Hardy's face. Umaga missed a splash in the corner and ate cage. Orton began to get a closer look upon Hardy's comeback. Jeff tried to escape, but Umaga grabbed his foot and ripped Jeff off the top rope and down to the mat.

[Break]

Back live, Hardy was still down, in the hands of Umaga. It went on and on. Isn't this the kind of non-action that she be going on during the commercial? Crowd was still into it though. Hardy made a small comeback, but was back-dropped into the steel cage. Orton told Umaga to "finish him!" Umaga hit a running splash onto Hardy, who was stuck between the ropes and the cage. Hardy managed to get his leg on the rope before the ref counted three. Orton grabbed a chair and threw it into the ring....then another....and another. Orton then began climbing the cage, imploring Umaga to take out Jeff. Steel chair to the back of Hardy. A cover by Umaga got only two. Umaga climbed the cage, but Jeff managed to get up and crotch Umaga. He then used the chair on Umaga. Twist of Fate was blocked and Umaga hit an uppercut. Hardy was placed in the corner, but he dodged the Umaga splash. Hardy threw a chair at Umaga. He then DDT'd him on the chair. A cover by Hardy still only got two. The door to the cage was opened and Hardy went to go through it, but Orton slammed it in Jeff's face. Again, Hardy kicked out of a cover. Samoan Spike was blocked by Jeff, who then hit the Twist of Fate. Jeff went to the top of the cage to escape, but Orton was down there waiting. He then hit a Whisper in the Wind from the top of the cage. The ringside camera even shook a bit on the shot, adding a little something to the big move. Pin was academic.

Winner: Hardy at 14:29.

-Hardy stared down at Orton from the top of the cage to end the show.
Promote this thread!
StaggerLee
Scrapple



Since: 3.10.02
From: Right side of the tracks

Since last post: 4 days
Last activity: 50 min.

#2 Posted on | Instant Rating: 4.21
The dive from the top was so insane, it has to be one of the hi-lites of all time.
Good match, great drama.

Overall decent night. Loved the "Haas in a mask" idea, but am I the only one who thought of Blue Blazer when he was standing in the ring in his mask, posing?
hansen9j
Andouille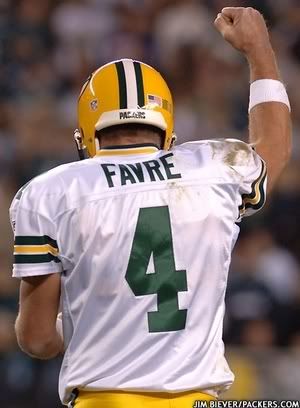 Since: 7.11.02
From: Riderville, SK

Since last post: 23 days
Last activity: 5 hours

#3 Posted on | Instant Rating: 9.00
-Loved Kennedy's blind tag tease before the real thing.
-Haas seemed to have gone through a month of storylines in 5 minutes. I can't believe he got unmasked in the first match, and then no interview time.
-Holly looked like he was having too much fun. I loved that he even did the slow Carlito walk during his entrance.
-I'm surprised that no one got hurt during the Lingerie match. I am also surprised that it was as long as it was, especially given the technical difficulties that would seem to have shortened the segment.
-Triple H/Regal was great, especially for a First Blood Match. No gimmicks needed to keep the crowd's attention, just hatred and hard hitting.
-Santino is a wonderful, wonderful man.
-It was goofy to give away JBL's first match, but at least they didn't get any real contact before the angle kicked in. That was a very fresh beatdown, too; possibly too long, but unique enough to work.
-I'm fine with Matt Hardy missing the Rumble, because his return should mean something, re: the MVP feud. I'm going to cry if it's not given 15 minutes at Mania.
-BK Jordan was robbed.
-I didn't like the Hardy/Umaga match because I get mad anytime Umaga loses a meaningless match, but I got no problems whatsoever with the method of defeat. Jeff is a crazy, crazy bastard.



---

A Knight of Prosperity... cajun style.



yamcha
Mettwurst



Since: 21.6.07
From: ....here?

Since last post: 2906 days
Last activity: 2863 days

#4 Posted on | Instant Rating: 0.00
I was looking foward to the diva match when it was a Submition match. Then vince had to go and make it a pillow fight. Was it just me or did Mickie look like she wasn't having fun out there? The wife saw her and was upset that they don't have her in actual wrestling match's.

I like the Idea of spin the wheel make the deal but it seems like it is always the same match's. A cage, First blood, Stupid type of diva match, and handycap. only 2 new match types and they were a joke. I wanted to see a Cole miners glove match, or a strap/bull rope match.

they realy should have a PPV like this WCW had what 2, or 3 Havoc's that had it?
Mr Shh
Lap cheong



Since: 9.1.02
From: Monmouth County, NJ

Since last post: 87 days
Last activity: 87 days

#5 Posted on
As is usually the case, Line Of The Night goes to JR...

"Regal - the southpaw, as we pointed out - with those hard right hands!"

The cherry on the sundae was when he then later corrected Lawler for mis-calling Hardy's Whisper in the Wind.
Big Bad
Scrapple



Since: 4.1.02
From: Dorchester, Ontario

Since last post: 9 days
Last activity: 2 days

#6 Posted on | Instant Rating: 5.60
Well, you sort of got a bullrope match with JBL dragging Jericho around by the throat. Wouldn't be surprised if they bust out that gimmick match for later in the feud (or maybe it'll even be added for the Rumble). Both guys have returned so quickly that eating a pin might be counter-productive, but a bullrope match is a good way to take a loss without actually being beaten.

MVP of the night goes to William Regal's ring robe. Good lord that thing was awesome.


---

How you uh, how you comin' on that novel you're working on? Huh? Gotta a big, uh, big stack of papers there? Gotta, gotta nice litte story you're working on there? Your big novel you've been working on for 3 years? Huh? Gotta, gotta compelling protaganist? Yeah? Gotta obstacle for him to overcome? Huh? Gotta story brewing there? Working on, working on that for quite some time? Huh? Yea, talking about that 3 years ago. Been working on that the whole time? Nice little narrative? Beginning, middle, and end? Some friends become enemies, some enemies become friends? At the end your main character is richer from the experience? Yeah? Yeah?
Jericholic53
Boerewors



Since: 18.3.03
From: Honolulu, HI

Since last post: 114 days
Last activity: 7 days

#7 Posted on
I'm not his biggest fan, but I have to admit that Randy Orton played his role perfectly in the main event tonight. From the awesome visual of "steel chairs raining into the ring", to his look of utter "who *is* this guy?!" shock after the top cage jump, he was convincing as a strong confident evil heel who could still be reasonable and conniving.


---

It says so right here in the wcw handbook!
Quezzy
Scrapple



Since: 6.1.02
From: Pittsburgh, PA

Since last post: 8 days
Last activity: 23 hours

#8 Posted on | Instant Rating: 5.19
What an awful show. Strange Bedfellows? Trading Places? Seriously they booked an entire match just so that Hardcore Holly could wear a fro wig?

Most of the spins we didn't actually get to see they just announced. Then when we do see a spin, Vince changes it. Smackdown's Beat the Clock show was 100 times better.

Hornswoggle and Foley? Together? This could get even dumber than Carlito. What's next? Hornswocko?

Also I just loved how when JBL appeared JR put him over the top 4 guys on the Smackdown roster. Gee, I wonder why everyone considers Smackdown the B show.

The Haas luchadore thing is an interesting idea and I'm all for anything that gives Haas more airtime. But Haas needs to work on his luchadore imitation.


---

Lance's Response:

THAT IS AWESOME!
Downtown Bookie
Morcilla



Since: 7.4.02
From: USA

Since last post: 318 days
Last activity: 8 days

#9 Posted on
Originally posted by hansen9j

---

I'm surprised that no one got hurt during the Lingerie match. I am also surprised that it was as long as it was, especially given the technical difficulties that would seem to have shortened the segment.

---
I could be wrong, but it seemed that the Lingerie Match was timed so that the next match (HHH vs Regal) would be played out during halftime of the BCS Title Game (at least, on the East Coast feed).
Originally posted by StaggerLee

---

The dive from the top was so insane, it has to be one of the hi-lights of all time.

---
Agreed; that spot was a PPV moment, and I expect to see it replayed quite often in the future.




---

http://www.americasupportsyou.mil


"Share your food with the hungry, and give shelter to the homeless. Give clothes to those who need them, and do not hide from relatives who need your help." - Isaiah 58:7 (New Living Translation)
Gugs
Bierwurst



Since: 9.7.02
From: Sleep (That's where I'm a viking)

Since last post: 1828 days
Last activity: 957 days

#10 Posted on
Originally posted by Downtown Bookie

---

Originally posted by StaggerLee

---

The dive from the top was so insane, it has to be one of the hi-lights of all time.

---

Agreed; that spot was a PPV moment, and I expect to see it replayed quite often in the future.

---


That was an incredible "Holy SHIT!" moment. I expected Jeff to jump down onto Orton, but the Whisper in the Wind came as a total shock to me.


---
Spaceman Spiff
Knackwurst



Since: 2.1.02
From: Philly Suburbs

Since last post: 66 days
Last activity: 17 hours

#11 Posted on | Instant Rating: 4.05
No mention yet of that cameraman doing to J-O-B to HHH? The only thing funnier than that was the pyro and hype from JR/Lawler for Ashley's "big" return while the crowd sat on its hands.


---
John Orquiola
Scrapple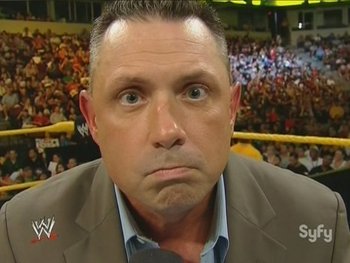 Since: 28.2.02
From: Boston

Since last post: 1427 days
Last activity: 1427 days

#12 Posted on
Welcome to RAW Roulette, where we spin the wheel to make the deal - sometimes on camera. Otherwise, we spun it backstage. Trust us. Enjoy two guys dressed like each other even though their costumes are virtually identical.

I'm 100% behind this Jeff Hardy push. The thing I like best about the first three months of the year in WWE is this is the time when the glass ceiling gets cracked and one or two guys who have been deserving of a push to main event status get the opportunity. Jeff has really stepped up his game noticably, and his promos are far more passionate and convincing than ever before to boot. He'll never be a great talker but the writers keep his words simple and he's delivering just what he needs to deliver on the mic. That Whisper in the Wind was insane. I don't "Holy shit!" much anymore watching WWE (unless it's "Holy shit, this show is terrible") but I was floored by Hardy's attempted suicide. I hope he gets the WWE Title. Even for a short reign, like what Edge got in 2006 - a monthlong "test the waters" run, lose it back to Orton, with the blueprint of regaining the title for a longer run later in the year. I hope neither Jeff nor WWE blows this opportunity to get this guy over the top.

I'm shocked and bemused that Kennedy is suddenly being booked as competent. Two weeks in a row the RAW writers actually made Kennedy cunning and devious and effective, outsmarting and outmaneuvering Shawn Michaels.

Charlie Haas in the mask = Blue Blazer #2. The second someone mentions rappelling from the rafters, Charlie should ask for his release.

Oh good, Ashley's back. Ashley's back, everybody! Ashley! The Women's Division won't suck now that Ashley's back. Getting the same haircut as the killer from No Country For Old Men was a bad idea for her.

Why couldn't they send Beth Phoenix out there to demolish all those Divas after their match was over. I mean, my interest in sex was already catered to, so why not follow up and satisfy my interest in violence?

Well, bloody Regal and JBL whipping Jericho like government mule is violent enough, I suppose.

Good 1st RAW of 2008. Can't wait to see this shit in HD.

(edited by John Orquiola on 8.1.08 0706)
---

Back of the Head: www.backofthehead.com
Mayhem
Scrapple



Since: 25.4.03
From: Nashville, TN

Since last post: 305 days
Last activity: 190 days

#13 Posted on | Instant Rating: 3.00

Did Foley's legs get skinnier or something?


JayJayDean
Scrapple



Since: 2.1.02
From: Seattle, WA

Since last post: 851 days
Last activity: 429 days

#14 Posted on | Instant Rating: 7.40
Originally posted by Gugs

---


I hardly watch anymore but I found that on youtube, and you know what I found just as amazing as the move? The fact that Jeff Hardy looks EXACTLY the same as he did six or seven years ago. Same pants over wrestling boots, same tank top, same forearm cover-thingys. Are the Hardys just un-repackageable or something?


---

Holy fuck shit motherfucker shit. Read comics. Fuck shit shit fuck shit I sold out when I did my job. Fuck fuck fuck shit fuck. Sorry had to do it....

*snip*

Revenge of the Sith = one thumb up from me. Fuck shit. I want to tittie fuck your ass. -- The Guinness. to Cerebus

Matt Tracker
Scrapple



Since: 8.5.03
From: North Carolina

Since last post: 3 days
Last activity: 20 hours

#15 Posted on
The Haas mask gimmick reminded me more of the Hurricane than Blue Blazer.

I was a bit surprised Hunter made his blading of Regal so obvious. Also surprised both men ate the exposed turnbuckle (Regal a few times) without opening up. Isn't that usually a guaranteed bleeding spot?

I noticed JR give Jeff Matt's "he will not die" slogan. And I remain surprised with his push because I'm cynical about how long it will last. I'm also wary about who might eventually win the IC belt and take it back to a low, first-hour prominence.


---

"To be the man, you gotta beat demands." -- The Lovely Mrs. Tracker
kentish
Andouille



Since: 19.8.05
From: My Old Kentucky Home

Since last post: 1281 days
Last activity: 534 days

#16 Posted on | Instant Rating: 4.81
It appears JBL has no plans to bother getting into shape for his comeback. A professional athlete should not have such jiggly thighs and man boobs. God!

After that bump on free TV, it is a shame Jeff has to lose at the Rumble. I agree with JayJayDean, Jeff does need a new look, he's not a kid anymore. He wore basically the same outfit at MSG against the Dudleys at the Rumble 7 YEARS AGO. Wow, it makes him (and me) seem old saying it that way. Then again, Flair was wearing the same outfit last week against HHH that he probably beat Dusty Rhoades or Race 20 years ago. But at least it is a timeless look.



---


"I like your Christ, I do not like your Christians. Your Christians are so unlike your Christ."

-- Mahatma Gandhi

Kane Is Ugly
Kishke



Since: 14.7.03
From: Uglyville

Since last post: 3735 days
Last activity: 3721 days

#17 Posted on
Ashley doing an elbow from the top rope onto Jillian on that bed reminded me of having fake matches on my bed when I'd jump onto my Warrior wrestling buddy and get the pin.

And the worse part is that Jillian had to sell that and get pinned by it. Ashley does not belong on RAW. Send her back to Smackdown and get Victoria over to RAW again.
griff
Kishke



Since: 26.2.04
From: Chester, England

Since last post: 27 days
Last activity: 1 hour

#18 Posted on
The 'Whisper in the Wind'is a great move, but what a terrible name! To whisper in the wind suggests something that can't be heard, something without a point, something harmless, something that is lost instantly.

It could be a clip for the Raw Intro, though.

(edited by griff on 8.1.08 1431)
Brian P. Dermody
Liverwurst
Moderator



Since: 20.9.02
From: New York, NY

Since last post: 2248 days
Last activity: 1670 days

#19 Posted on
Nothing yet about Kennedy's spray-on tan running like a scalded dog?


---

Reward TV -- TV just got better!

Ars Gratia Pecuniae.
DJ FrostyFreeze
Scrapple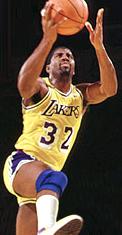 Since: 2.1.02
From: Hawthorne, CA

Since last post: 132 days
Last activity: 3 days

#20 Posted on

Originally posted by Brian P. Dermody

---

Nothing yet about Kennedy's spray-on tan running like a scalded dog?

---
I watched the show with the wifey last night and we actually tried to adjust the TV's tint setting a couple times. I think a few folks tried on some of that Tan in a Bottle before last night's show (Vince, Lawler, Kennedy, among others), but Mr. Kennedy definitely abused it the most.


---

Pages: 1 2 Next