geemoney
Scrapple



Since: 26.1.03
From: Naples, FL

Since last post: 16 days
Last activity: 17 min.

#1 Posted on | Instant Rating: 5.52
-WWE Open.

-Clips from last night's PPV and John Cena's father kicking Randy Orton aired, as well as Coach getting one-upped by Cena backstage.

-RAW opened LIVE from Nashville, Tennessee, with that oh so familiar music, "My Time is Now." JR and King welcomed the viewers to the show. Cena said he knows some people are upset at him, but he feels fabulous. He said it was so great losing to Randy Orton last night. He had to come out tonight to say thank-you to his dad, for being brave enough to show up last night and making Cena the proudest son on the face of the earth. Still some boos, even for that. He said Orton has helped Cena put in perspective what's important in his life. Apparently, Orton thought Cena got himself intentionally disqualified. The most important thank-you, though, is saved for Jonathon Coachman, who gave Orton a re-match with Cena at No Mercy, in a Last Man Standing Match. He said since it's no-DQ, what he did to Orton last night was perfectly legal. Good point. He said he'll go through Orton "like a knife through hot butter." Isn't it "a hot knife through butter"? Jonathon Coachman's annoying music brought out the interim RAW GM. Coach said Cena should be thanking him for still having a job. He said he could've fired him, or even stripped him of the title last night. Coach has made a match that everyone wants to see: Orton vs. Cena tonight! Of course, it'll be Mr. Cena, not John. Coach talked to Cena's father today and told him he intended stripping John of the title. But Mr. Cena begged Coach not to do it, so he made Orton vs. Cena's dad. Hey, they even called him Mr. Cena. JR claimed this was "heinous." Well that remains to be seen.

[Break]

-In addition to the match just announced, Mr. McMahon will address Hornswaggle tonight.

(1) Jeff Hardy vs. Shelton Benjamin, Intercontinental Championship Match
JR called Shelton's match with Triple H last week "amazing." I wouldn't go that far. Shelton hit a suplex with a bridge right off the bat. JR made note that Hardy didn't seem to be 100%. Shelton missed a clothesline, and Jeff hit an atomic drop. Jeff hit an arm-drag into an armbar. Shelton reversed it and worked over Jeff's arm. Hardy got out of it and worked over Shelton in the corner. Shelton charged Jeff, who flipped him over the top rope. Shelton landed on the apron and tried to suplex Jeff out, but Jeff hit a reverse mule kick that sent Benjamin to the floor. Jeff hit a crossbody onto Shelton and it's break-time.

[Break]

Back live, Shelton had Jeff in a form of a chinlock. Jeff fought out, but got face-planted by Shelton for two. Neckbreaker by Shelton for two. JR said Coach made Triple H vs. Cade & Murdoch tonight. Why are they always the ones to be squashed by Triple H? Double clothesline after Shelton missed a side-kick. Benjamin missed a kick in the corner, so Jeff went to work with a big clothesline. Whisper in the Wind connected, but Hardy couldn't capitalize. Twist of Fate was blocked into a back-breaker. Hardy missed a corner splash and Shelton hit a nice Russian leg sweep for a near-fall. Jeff tried a suplex, but Shelton countered with a reverse DDT. Again, a near fall was registered. Shelton missed a charge and Jeff went to the top. Shelton jumped up and grabbed Jeff but Jeff knocked him off. Hardy hit the Swanton for the three-count.

Winner: Hardy at about 15:00

-A diva-search video aired. It had something to do with beach volleyball. No, I wasn't paying attention.

-Mr. McMahon was backstage in his limo. Coach opened the door and Vince ushered him in. Apparently, there is a plan in place, and Coach said it was all set. Mr. McMahon wouldn't have to worry about Hornswaggle anymore, should the plan develop as scheduled. The camera pulled back to show Hornswaggle in the limo, stuffing his face with Lucky Charms and sitting in an infant seat with restraints. Coach took Hornswaggle out of the limo as Vince sat, exasperated.

-Tonight, a handicap match with Cade & Murdoch vs. Triple H.

[Break]

-Backstage, Cena tried to talk his dad out of fighting Orton. His dad said he doesn't want Coach stripping John of the title, so like it or not, he's wrestling. He sounds like every sitcom dad in his delivery.

-Santino was knocking on the diva locker room door, but Jillian answered. Maria didn't want to talk to Santino. Santino made fun of Stone Cold again, then made a masturbation joke. Santino wanted to impress her tonight, so Jillian suggested the two sing a country music duet. Santino came up with a better idea, and said "thank you, Lillian."

-Vince and Coach were walking backstage, as Irish music was coming from somewhere. Vince heard it too, and he thought it was coming from his office. As he walked in, the place was decorated as a shrine to the color green and Lucky Charms (which I had a bowl of for breakfast this morning, BTW). I figured Vince would be proud of his Irish heritage. All Vince wanted to do was have Coach find Hornswaggle. He came out from behind the coach, threw confetti (or something) at Coach, and Coach chased after him. Out of the corner of his eye, Vince saw something. The camera panned back to show a horse in the room. Hijinks ensued.

[Break]

-Still to come, Triple H vs. Cade & Murdoch.

(2) Daivari vs. Hacksaw Jim Duggan, Flag Match
Daivari is from Iran now? And seriously, a flag match? Daivari tried to quickly grab the flag, but Duggan slammed him off the top. He went to get Old Glory, but Daivari stopped him, and took out Duggan's knee. After downing Duggan, Daviari went for the flag again, but Duggan grabbed him by the ankle to stop him. Daivari got away and climbed the pole, but Hacksaw grabbed his leg and crotched him on the top. Daivari grabbed Duggan's hair so he couldn't get away. Daivari went after Duggan's mid-section, then met Hacksaw at the top on the buckle by the American flag. Duggan shoved him off and to the floor, then grabbed the flag for the win.

Winner: Duggan at 2:11

-Backstage, Cody Rhodes wanted to take Mr. Cena's place in the match tonight, as Orton went after his dad too. Coach was having none of it. Cena stepped in front of Coach as he walked away and Cena insisted he call of the match. If not, he won't be responsible for what happens to Orton or anyone. Coach told Cena he had a match tonight against an opponent of Coach's choosing. If Cena won, Coach said his father wouldn't have to fight Orton. Coach said Cena's dad's fate was in Cena's hands.

-Up next, Mr. McMahon and his son.

[Break]

-Mr. McMahon came out, with what appears to be a clipboard in hand. He said everyone was as surprised as him to find out the fruit of his loins was Hornswaggle. Being a compassionate person, Vince wanted to welcome Hornswaggle into the family. He danced his way into the ring and even did so in the ring, much to Vince's chagrin. Vince asked Hornswaggle if he was aware that if Vince died, he'd come into a lot of money. McMahon tried to convince him that money wasn't everything. Vince said he was going to do something for Hornswaggle tonight that he would appreciate. In a happy voice, Vince said he was putting Hornswaggle up for adoption. He then did it in the "You're Fired" voice. Vince introduced the new parents. Wow, the adoption process works a lot faster than I thought. The parents came out with their attorney. The dad reminded me of Chris Parnell. Ed and Alice Koskey were their names....don't know if that was the actual Ed Koskey, WWE writer, portraying himself. Vince made Hornswaggle hug his new dad, but instead, he pulled his pants down then pushed him down and jumped on him. Ed left the ring, but Vince cornered Alice and tried to get her to sign. Hornswaggle bit her behind until she fled, meaning they hadn't signed the papers. A disgusted Vince told Hornswaggle to stay the hell away from him. He told Hornswaggle he was a disgrace to his family and a disgrace to him. He told the little guy to get the hell out of his ring and the hell out of his life. Hornswaggle sadly walked up the ramp. Everyone booed, but Vince said if they were him, everyone would do what he just did. Before Vince could make a case for himself further, Triple H's music hit. Vince claimed he was about to have a tender moment with his son 'til Trips interrupted. Apparently, it was he who decorated Vince's office. Triple H congratulated Vince, saying, "I know you've slept with some trolls in your day..." He then made a fairy joke. Triple H's material is certainly stronger this week. Trips told Vince that he had a microscopic penis after making some short jokes. Triple H asked if Vince and the woman did it on the yellow brick road, or did they make it all the way to Smurf Village. Triple H's final question: Was Hornswaggle's mom magically delicious? Vince announced that Triple H's match was about to start, then introduced the tag champs. That match.....is next.

[Break]

(4) Triple H vs. Lance Cade & Trevor Murdoch, Handicap Match
Triple H fought out of a side headlock after break, in a match joined in progress. Triple H hit a double-clothesline on the champs, then sent both over the top and out to ringside. Carlito began to make his way down the ramp at this point. Cade tried to blindside Trips to no avail. He was able to hit a swinging neckbreaker though. Tag in to Murdoch, and Cade suplexed the big man onto Triple H. Murdoch, to the middle rope, hit a blockbuster for two. "Carlito sucks" chant from the crowd. Triple H fought out of a Lance Cade neck vice. JR really talked up the tag champs, calling them the best in WWE. Was that so Trips looks more impressive when he beats them? Murdoch came off the top rope again, but landed on the boot of Triple H. Cade tagged in, but he ate a high knee. Facebuster, followed by a clothesline from the former champ. Murdoch and Cade went for a double-team, but Murdoch accidentally clothesline Cade. He got oh-layed over the top and Triple H hit a spinebuster on Cade for the.....win?

Winner: Triple H, 4:53 shown. Wow. Didn't even have to pin them with his finisher. I just don't know what to say anymore.

-Carlito and the tag team triple-teamed Triple H until Kendrick and London came down to help out. Eventually, Carlito was left alone with Trips and got a spinebuster for his troubles. London and Kendrick celebrated in the ring, but Triple H didn't want to have any part of it. He faked shaking their hands and gave both the pedigree. Ok, NOW I don't know what to say anymore.

-Randy Orton vs. Mr. Cena is tonight, unless John Cena can beat his unnamed opponent tonight.

[Break]

-Beth Phoenix is at ringside....for some reason, as we get highlights of the women's match last night.

(5) Melina & Jillian Hall vs. Mickie James & Candice Michelle
John Gomez is the referee for this match....didn't he have a different last name before? Or am I hearing it wrong? Mickie and Melina are in. Mickie went to the middle rope, but Melina went up to meet her and got thrown off. Jillian interfered by tripping Mickie up. Melina with a face-buster and a tag to Jillian. Hair toss by Hall. Melina got caught with a clothesline after a corner kick and both girls are down. Tag to Candice and the crowd isn't in to this one. Couple flying clotheslines and a dropkick by the champ. Suplex with a bridge by Candice got two, until Jillian interfered. Candice put her head down after sending Melina to the ropes, but got kicked for her troubles. Candice hit the Candy Wrapper(?), also known as Christian's old finisher (the Unprettier, was it?) for the win. Beth came into the ring, only to give the title to Candice.

Winners: Mickie and Candice at 2:33

-Cena's match is next.....who is his opponent? We'll find out after the break.

[Break]

-A special look at the Condemned, soon to be released on DVD.

-Coach and Vince walked backstage. Coach assured Vince all his problems were solved. Vince seemed proud that he may have scarred Hornswaggle for life. Vince left in his limo, but Hornswaggle popped the trunk and said goodbye to Coach as the limo pulled away.

-John Cena vs. ???? is next.

[Break]

-Next week, from Milwaukee, the main event is Carlito vs. Triple H in a steel cage.

(6) John Cena vs. Santino Marella
Wow. This is some challenge for the champ. Cena is bemused, to say the least. Shoulderblock off the ropes by Cena, then a suplex. Five-knuckle shuffle fistdrop and Cena means business. Santino tried to flee, but Cena brought him back in. As he lifted Santino up for the FU, Orton interfered for the DQ.

Winner: Cena by DQ at :52

-Orton and Santino went on the attack after the match, and Orton hand-cuffed Cena to the rope. Coach came back out and said technically Cena won by DQ, but he forgot to say that Cena had to win by DQ or submission. Ok, if you can just make stuff up like that, why not just make up some bogus reason to strip him of the title? Apparently, Orton/Mr. Cena is next.

[Break]

(7) Randy Orton vs. Mr. Cena
JR compared Mr. Cena's walk to the ring to walking the Green Mile. Mr. Cena walked up the steps right near his son...Cena grabbed his dad's arm, but his dad pulled away and went into the ring. Orton grabbed Mr. Cena and kneed him hard in the gut right in front of his son. Orton with a stomp to the gut as Cena stood calmly on the outside. If that were my dad, I'd be going crazy, trying everything to pull my arm out of that handcuff. Kick to the shin by Randy. Stomp to the hand. Orton continued the stomps until Cody Rhodes charged in the ring to attack Orton. Orton got the advantage and whipped Cody into the stairs on the outside.

Winner: Orton by DQ at 2:19

-Orton went back in the ring and RKO'd Mr. Cena. John Cena got loose by taking the bottom turnbuckle off and went after Orton, but Randy slipped out of the ring and headed up the ramp. He looked on as referee Marty Elias and Cena tended to Mr. Cena. Cena and Orton stared each other down to end the show.


---

College, Sports and More!: Experience It




Promote this thread!
JustinShapiro
Scrapple
Moderator




Since: 12.12.01
From: Pittsburgh, PA

Since last post: 17 days
Last activity: 1 day

#2 Posted on | Instant Rating: 8.67
Quad tear plz.
Dahak
Frankfurter



Since: 12.5.02
From: Junction City OR.

Since last post: 3307 days
Last activity: 2960 days

#3 Posted on | Instant Rating: 3.83
An OK Raw. I liked the opening match and found most of the Vince and Hornswaggle bits to be funny. The adoption thing was stupid and went on too long and moved Vince from jerk to fucking asshole (which is not a good thing) but HHH was funny.
Why did HHH have to beat up Londrick? I mean they could have had a 6 man match next week that would have been pretty cool and moved forward 2 plotlines. Instead yet another main eventer treats tag team wrestlers like jokes.
Cena is trying to sell the next PPV but god Randy is terrible. I don't buy him being an IC challenger much less a main eventer. Also the "you can't wrestle" chant was hopefully for Orton and his magical chinlock power of rest hold than Cena who has gotten better in the last 3 years.


---

Marge I am just trying to get into heaven not run for Jesus.
John Orquiola
Scrapple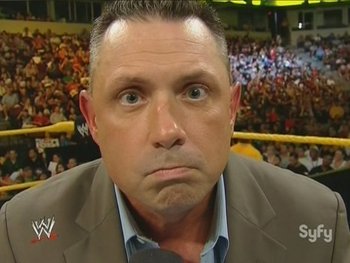 Since: 28.2.02
From: Boston

Since last post: 1397 days
Last activity: 1397 days

#4 Posted on | Instant Rating: 5.13
Triple H was working blue tonight.

Mr. Cena sells better than his son ever has. Mr. Cena rules. Jim Ross being forced to feign ignorance of Mr. Cena's Massachusetts indy career as Johnny Fabulous doesn't rule.

After everything Orton did to his dad, the Nashville crowd rewarded Cena with a "You can't wrestle!" chant. Or maybe they were chanting it at Mr. Cena.

Randy Orton is an amazing mega heel. He's a vicious, sadistic, ruthless, immoral, heartless, opportunistic, scumbag, bastard monster. And I love him for it.



---

Back of the Head: www.backofthehead.com
StaggerLee
Scrapple



Since: 3.10.02
From: Right side of the tracks

Since last post: 5 days
Last activity: 5 hours

#5 Posted on | Instant Rating: 2.36
So, for no reason whatsoever he destroys Kendrick and London.

Great booking. Makes him look great to beat up to undersized face tag teamers who came to his rescue.
tlmkr38
Bauerwurst



Since: 15.12.03
From: West Tennessee

Since last post: 3873 days
Last activity: 3768 days

#6 Posted on | Instant Rating: 0.71
Womens match was good as was Benjamin and Hardy. Rest of it was pure Coachman which means it was garbage. At least with regal as GM we had some matches that made sense. HHH in a handicap with the tag champs and wins. Humm just how bad are the tag Champs if they can't beat one guy????

Flag match, where did that come from??? What brought that on or was it just a time filler. Not that i am not patriotic or anything but uh.....huh?

Cena winning and then Coachman saying "oh yea I forgot to mention..." Jeez that is old......

Orton and Cena Sr. Yea ok. if he could get the turnbuckle undone why did he wait so long? Hehe besides they were in Nashville Tn. redneck heaven!!! We all carry handcuff keys,never know when you might need to get unlocked really quickly! LOL!!!

Also on a logical note, if Coachman had such a problem with a non-wrestler assaulting a wrestler why would you put him in the ring?? If he's "officially" not part of the roster wouldn't that be an assualt lawsuit??? Oh well the script was written...

Now to keep this feud believable which they are trying to do,wouldn't Cena be arrested tonight for assualting Orton outside the arena? I mean after watching my dad get"beatup" like that I would think that a dang belt would mean very little compared to beating the crap out of the guy who assaulted my dad. Had it been in Memphis instead of Nashville there would have been a hit and run in the parking lot.( Right Lawler??) I'm thinking old school here with Dundee and Valiant...

One suggestion for the Women's division, let Mikie James wrestle like she did when she was feuding with Trish. She was alot better skilled and tougher then.

OK I have vented,Hopfully Reagal will come back and continue as GM so we can get some real matches instead of the gimmick stuff.Luckily I had a good book to read while some of that was going on.




---

Whatever
It's False
Scrapple



Since: 20.6.02
From: I am the Tag Team Champions!

Since last post: 36 days
Last activity: 3 days

#7 Posted on | Instant Rating: 4.65
Tune in next week when Triple H pedigrees the entire tag team division! Oh wait, he just did that tonight.

The Cena/Orton mess is starting to get unwatchable. Part of it is that Coach's war with Cena has grown stale. Part of it is that I can't stand to see Orton to headline another PPV. And part of it is the fear that the steroids scandal might have blown over just enough to justify giving Orton the belt at the next PPV. But I think a part of it is that this whole thing with Cena's father (whose first name, apparently is "Mr.") is just such blatant cheap heat. Not that Orton's built his career on anything but cheap heat, but it just seems like a little much.

I still find Santino's situation very interesting. If he isn't officially suspended, it sure LOOKS like he's being punished. Cena not only squashed him like a bug, but he actually SCOFFED when Santino's music played. Or maybe I'm just reading too much into it.

Very fascinating to hear the "You can't wrestle" chant to end the show, because you could literally apply it to anyone involved (Cena, Orton, Cena's father, Cody Rhodes).

(edited by It's False on 17.9.07 2025)

---

Buy Kanye West's "Graduation" (The W at Amazon) and YOU can help send 50 Cent into retirement (and put some money into The W while you're at it)!
hansen9j
Andouille




Since: 7.11.02
From: Riderville, SK

Since last post: 20 hours
Last activity: 18 hours

#8 Posted on | Instant Rating: 5.33
I was begging, BEGGING for any conclusion to the Rednecks/HHH segment that didn't end in Pedigree to Hooligans. No dice. Would a 6-man tag next week have killed them?

I liked the build to Cena removing the turnbuckle just barely too late. Still, I couldn't help but snicker when the emotional staredown betwixt Cena & Orton had a soundtrack of "You can't wrestle clap clap clapclapclap."


---

Proud member of the Dwight Army of Champions. And also a Communist.



djp
Morcilla



Since: 16.2.07
From: 3rd Floor, NW window

Since last post: 471 days
Last activity: 374 days

#9 Posted on | Instant Rating: 3.07
I'd rather listen to two old people eat corn on the cobb than hear JR (or anyone, for that matter) refer to Beth Phoenix as the 'Glamazon' during a women's match. Not that he came up with it in the first place (did she?), but it has to be the single worst word in the history of the universe.

JR: "Quite a size difference between the women's champion and the...the GLAMAZON..." (ears bleed)
KJames199
Scrapple
Moderator



Since: 10.12.01
From: #yqr

Since last post: 1 day
Last activity: 5 hours

#10 Posted on | Instant Rating: 6.62
Originally posted by JustinShapiro

---

Quad tear plz.

---
A quad tear isn't good enough. He'll just come back again.

I turned on Raw, saw that bullshit, and turned Raw off. And I'm not going back.


---
JK
thecubsfan
Scrapple
Moderator



Since: 10.12.01
From: Aurora, IL

Since last post: 23 hours
Last activity: 5 hours

#11 Posted on | Instant Rating: 10.00
---

I turned on Raw, saw that bullshit, and turned Raw off.

---


I don't know what took you so long. Cade and Murdoch must've lost the same exact match back when it was DX HHH, Carlito's been treated the same way thru the whole feud, and as soon as London and Kendrick came back to hold the ring for no reason, the way that was going down as pretty obvious. It was pretty awesome to watch Triple H kill five guys in a segment that was most likely written by Triple H - but then, that's only because it's been a while since the Spirit Squad has been around.

I guess - I'm not saying you shouldn't be offended, but I'm just saying you shouldn't be surprised at this point. Squashing midcarders for minimal benefit, overly long and not very funny comedy segments, occasional good matches somehow involving HBK - this is the same Triple H that has been for years. It'd be nice if things changed, but since you and I know they're not going to be, I wouldn't invest time expecting that change.

Triple H's only concern is to protect people on his level, and I think it's a pretty safe assumption that the only two people on RAW that he feels are there happen to be feuding right now. Which looks to be a problem to everyone else - he's got a few more weeks to kill guys before Orton or Cena is freed up, or someone's (Batista? Rey? Flair?) moved over from SmackDown.


---

thecubsfan.com - CMLLBlog
JustinShapiro
Scrapple
Moderator




Since: 12.12.01
From: Pittsburgh, PA

Since last post: 17 days
Last activity: 1 day

#12 Posted on | Instant Rating: 8.67
I know it was very much a rerun from last fall, but different factors made this seem even more of a downer. Like it was just the one of him (which meant only one team instead of a gauntlet, sure). And this is the new Cade & Murdoch with gimmicks and characters. And even if it was just the superface beats many heels in a handicap match thing that has been complained about all decade, that would've been lame but whatever. But there was zero reason to geek out London and Kendrick like they were Sean Stasiak. Like you say, I've gotten used to the annoyances of WWE booking and no longer sweat it, but this time it was just like, man, shut up.

(edited by JustinShapiro on 18.9.07 0100)
spf
Scrapple



Since: 2.1.02
From: The Las Vegas of Canada

Since last post: 907 days
Last activity: 327 days

#13 Posted on | Instant Rating: 5.16
I'm kind of glad the whole HHH vs. the entire Raw tag division thing happened. I think people had started to forget what happens when HHH is around, and watching him squash four people in one segment is a good reminder of what we have to look forward to again.
KJames199
Scrapple
Moderator



Since: 10.12.01
From: #yqr

Since last post: 1 day
Last activity: 5 hours

#14 Posted on | Instant Rating: 6.62
What Justin said. If you want to kill the Spirit Squad, fine. Their gimmick did that for them anyway, so whatever. But WWE has spent the past few months trying to make Cade and Murdoch somewhat credible, and along comes Triple H to remind us that they're useless. And punking out Kendrick and London for no reason whatsoever just sealed it.

It's not that I'm surprised - I've seen it before and I hated it before. I saw all these posts online about how great it would be that Triple H was coming back, and all I could think was that a lot of people either had really short memories or else they were just really stupid. I was dreading his return and now we're getting pretty much exactly what I expected.


---
JK
yamcha
Mettwurst



Since: 21.6.07
From: ....here?

Since last post: 2876 days
Last activity: 2834 days

#15 Posted on | Instant Rating: 2.59
I was so lost watching this show

Was it me or did Santino think by fighting cena that Maria
would talk to him?

Why did vince sound like he just made a handycap match when JR said that half an hour before hand?

Did King and JR forget that Triple H only Thinks of HBK as his friend and only works with him?

Any kind of build up to the flag match would have been fine
Have Darvi Spill coffie of duggen's flag...any thing. Or were the writers more concerned with giving Vince more air time then he needed?


PowerPB13
Landjager



Since: 25.4.02
From: Belleville, IL USA

Since last post: 2 days
Last activity: 9 hours

#16 Posted on | Instant Rating: 4.32
Okay, my current working theory is that Triple H was frightened by a circus acrobat as a kid, leading to a pathological desire to destroy anyone that does flips.


---

-PB
Then: http://www.nwwwo.com/
Now: http://www.tnaw.com/
Shem the Penman
Toulouse



Since: 16.1.02
From: The Off-Center of the Universe (aka Philadelphia)

Since last post: 1545 days
Last activity: 1343 days

#17 Posted on | Instant Rating: 5.43
Originally posted by djpetti

---

I'd rather listen to two old people eat corn on the cobb than hear JR (or anyone, for that matter) refer to Beth Phoenix as the 'Glamazon' during a women's match. Not that he came up with it in the first place (did she?), but it has to be the single worst word in the history of the universe.

JR: "Quite a size difference between the women's champion and the...the GLAMAZON..." (ears bleed)

---


"Glamazon" has been around long before Beth, so she can't be blamed for the word, at least.

Could be worse. She could be a Femizon.


---

"The object of persecution is persecution. The object of torture is torture. The object of power is power. Now do you begin to understand me?"
kentish
Andouille



Since: 19.8.05
From: My Old Kentucky Home

Since last post: 1252 days
Last activity: 505 days

#18 Posted on | Instant Rating: 2.33
Yes, it sucked when HHH squashed LOndrick, but to me the damage was already done when he single handedly squashed the tag team champs who have surprisingly been built up fairly well lately. To then punk out their challengers was not nearly as bad, but did essentially crush the entire division. Then again, they haven't cared about the tag division in years.

I figured they were going for the Stone Cold vibe of not needing friends or help, but that just doesn't work when you have the reputation of HHH. And to think I said on this very board yesterday that I wouldn't mind if he beats Cena for the belt. For shame.

The Hardy-Shelton match was decent, it seems they may be establishing Shelton as a serious singles wrestler again, even though he has lost two weeks in a row (including to you know who). Either way, I would rather see him in 7-8 minute singles matches near the top of the card than 3 minute tag matches that are essentially meaningless.

So a cage match for Carlito and HHH next week, huh? Surely they will make it a handicap match and add the Rednecks (and maybe 2 or 3 more guys) to Carlito's side? I mean, Carlito has already proved he can't even come close to beating HHH at the PPV, even when it was a one sided no DQ stipulation! I didn't hear many complaints about that match, but to me, it is the very definition of a squash. Your opponent can be DQ's but you can't, and you still lose rather easily? Wow.


---


"I like your Christ, I do not like your Christians. Your Christians are so unlike your Christ."

-- Mahatma Gandhi

Kevintripod
Banger



Since: 11.5.03
From: Mount Pleasant, Pa.

Since last post: 20 hours
Last activity: 10 hours

#19 Posted on | Instant Rating: 4.89
Originally posted by kentish

---

I figured they were going for the Stone Cold vibe of not needing friends or help

---


I thought they were doing that to. All that was missing was HHH offering them a beer.


Originally posted by It's False

---

Cena not only squashed him like a bug, but he actually SCOFFED when Santino's music played. Or maybe I'm just reading too much into it.

---


I would have said GIGGLED, but SCOFFED is also a good description of what Cena did.


---

"F*cking Chuck Norris."
TheOldMan
Landjager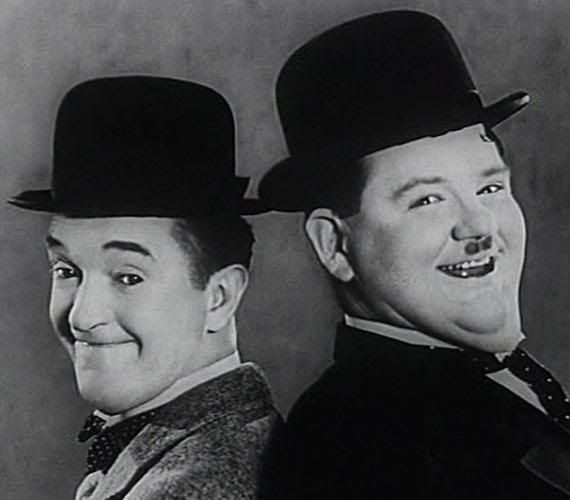 Since: 13.2.03
From: Chicago

Since last post: 1123 days
Last activity: 109 days

#20 Posted on | Instant Rating: 5.17
Originally posted by JustinShapiro

---

Quad tear plz.

---


I lol'd



Good Lord, what an abysmal show...

So Shelton is getting a 'push' as a single this month. I would worry for Haas' job if Benjamin would win a match.

Was that random flag match supposed to encourage us to order WWE 24/7? So we can see other matches from 1987??

My apologies for giving you all the impression that a month of Vince/Hornswoggle vignettes couldn't miss. Even still, nothing here changed my suspicion that it will eventually be revealed as a HHH joke on Vince.

"Stone Cold Triple Haitch", indeed. The match outcome was annoyingly inevitable, turning on Londrick was delusional.

Beth vs Mickie could be good, when they get to it.

It was so simple for Orton to attack Santino - so Cena would lose on a DQ... is it possible that Randy screwed up, and they had to send Coach out to save it?


Bottom line, the only thing that could have saved that show was Joel, Tom Servo and Croooooooow!


---


It's the Big "W", I tell ya! The Big "W"!
Pages: 1 2 Next