geemoney
Scrapple



Since: 26.1.03
From: Naples, FL

Since last post: 5 days
Last activity: 22 min.

#1 Posted on | Instant Rating: 5.67
TONIGHT: Raw hails from London, England, and we will be treated to a WrestleMania re-match between John Cena and Shawn Michaels. WWE.com is also reporting that Shane McMahon has been spotted backstage. What could he want? Perhaps a shot at the new IC Champ? Let's find out!

-WWE Open.

-Cold open to Earls Court, London England (J.R, says live, but I'm thinking it was taped earlier today) and Shane McMahon's music hits immediately. He makes his way to the ring to say some words. Shane says Lashley won't be there (you mean like he wasn't there last week?). For some reason, Shane shows clips of Umaga getting beat for the IC Title. In honor of St. George's day in England, he gives a fan the opportunity to take HIM on. He sweetens the deal, making it a no-DQ match. He points out a manager of the Chelsea Football Club, and he gets booed pretty good. If I kept up on English soccer, maybe I'd know why. But I don't. Apparently, Shane has already found his opponent. Last night, this man defeated six men in a pub. Shane then insults the football club. He brings out Robbie Brookside. I recognize that name.

1- SHANE MCMAHON VS. ROBBIE BROOKSIDE, NO DQ MATCH
Brookside, I believe, can be found on episodes of Heat. Shane grabs a side-headlock, and wrenches it. He goes down for a pin, but Brookside gets out of it with a leg-scissors. Lawler makes fun of Brookside's pale body. Shane uses some amateur moves then lays some elbows into Brookside. The fans booed Brookside coming out, so they're not really into this one. McMahon beats on Brookside in the corner. He goes under the ring for a trash can, and the fans finally pop for that. Shane goes to the other side of the ring after setting the trash can up and hits the Van Terminator. Brookside is out so Shane grabs the mic, and says the match is actually 2-on-1, and Umaga comes out to join Shane. Shane tags Umaga in and just wails away on him with right hands. Shane comes in and puts the boots to him. Umaga then hits the butt splash. Estrada wants Umaga to fly, so Umaga goes to the top. J.R. says this is a clear message to Lashley. I thought it was a message to Marella, so I guess it wasn't that clear. Umaga hits the splash. After that, Shane says it's a 3-on-1 handicap match and introduces his father. I think the chairman has been raiding his father's old jackets. Vince simply pins Brookside to end this suffering (for me and Brookside).

WINNERS: Shane & Vince & Umaga at 8:50.
Do they really think beating a jobber is going to send any kind of a message to the ECW Champ?

-Tomorrow on ECW, Lashley takes on Umaga.

-We get highlights of the Cena/Michaels match at WrestleMania. Very dramatic. The re-match is coming up tonight.

[Break]

2- MATT HARDY VS. TREVOR MURDOCH
Murdoch catches Hardy with a boot to the mid-section then pounds away. He grabs a side-headlock, Hardy sends him off the ropes and catches him with a hip-toss followed by a bodsylam and an elbowdrop for a two-count. Hardy goes to the second rope, but Murdoch pulls him off by his foot and Hardy lands on his back. Murdoch goes into a neck-breaker, but instead puts an elbow right into the throat of Hardy. Off the ropes and Trevor catches Matt in a sleeper. Hardy fights out but Murdoch catches him with a back elbow to put him down. Murdoch goes for a high-risk maneuver and misses a second-rope elbow. Hardy gets the advantage, with a forearm to the face then a running clothesline into the corner and a bulldog. Hooks the leg on the pin, but only gets two does Hardy. Side-Effect for a very close near fall. Matt goes to the second rope and lands a legdrop. He sizes up Trevor for the Twist of Fate but Cade distracts him so Murdoch throws Hardy shoulder-first into the post. Murdoch uses a unique finisher to end Matt.

WINNER: Murdoch at 3:45.

-Maria is walking backstage, coming out to the ring to face Melina. That match is next!

-We get fans opinions of "The Condemned."

[Break]

-After a short technical difficulty, Edge takes on Randy Orton tonight.

3- MELINA VS. MARIA
Maria gets some hair pulls to take Melina down but that just angers the women's champ and she goes after her less experience opponent. Maria comes back with a head-scissors take over then hits a clothesline. That's all she can get, as Melina drives her face-first off the mat, good enough for the win.

WINNER: Melina at 1:06

-Ric Flair greets Carlito backstage, and Carlito takes on The Great Khali next!

[Break]

4- GREAT KHALI VS. CARLITO
Khali is "currently in the ring." Carlito comes out, sans Flair. He looks focused tonight. Carlito hammers away to no avail and Khali shoulderblocks him down after Carlito ran the ropes. Carlito uses kicks now but Khali headbutts him. It's like swatting a fly. Khali looks to use a move he just learned, but Carlito rakes him in the eyes. Carlito to the top and Khali just stepped out of the way (apparently, Khali was supposed to swat him). Chop to the head by Khali, followed by the two-handed chokeslam. He puts a boot on Carlito to pin him.

WINNER: Khali at 2:04

-Flair comes down to check on Carlito and Carlito yells at him in Spanish. Flair backs away then leaves.

[Break]

-Mick Foley is backstage talking about the Backlash main event when he's greeted by Edge. They trash Al Snow for a second, and Edge compliments Foley before saying he's going to enjoy watching Cena/Michaels tonight.

-This Friday, "The Condemned" opens, and we see some fight scenes.

[Break]

-Shawn Michaels walks into John Cena backstage. Cena says Michaels has his respect, but not his title. HBK's music plays as he walks away, silent.

5- SHAWN MICHAELS VS. JOHN CENA
And why isn't this match in the main-event? Good enough to main event the biggest show of the year, but not Raw. I guess it lends credence to those who say this match won't happen (at least, in a one-on-one affair). The bell rings and we're underway. Feeling out process goes nowhere. Michaels grabs the left arm and throws his shoulder into the arm. Fireman's carry takeover, countered by Cena with a head-scissors and we've got a stalemate. Crowd is hot, I'll say that. Michaels arm-bars the left arm, then flips him over, all while holding the arm. Cena reverses for a drop-toe hold and Michaels goes right to the ropes. Another drop-toe hold, he wants to go to the STFU early, but H.B.K. squirms out of it. Lot of stalling in the early going here. J.R. suggests Cena got in Michaels' head backstage. Waist-lock by Michaels and Cena tries to power out. He reverses it, takes H.B.K. down and Michaels once again gets to the ropes before the STFU can be applied. The two jaw-jack in the center of the ring. Michaels slaps Cena, Cena punches Michaels, who goes down, then they separate again. Cue the break.

[Break]

We return at the perfect time, crowd on their feet, hands in the air screaming, even though the two were in opposite corners. Cena gets Michaels in a headlock on the mat. Michaels can't quite head-scissor Cena to counter. Michaels is back to a vertical base, but can't break Cena's hands locked around his head. He finally punches out, but gets shoulderblocked down. Cena goes right back to the headlock. Another long sequence here. Michaels tries a hip-toss, but Cena hits a clothesline. Back to the headlock. Cena has an answer for every move Michaels is trying to pull. Finally Michaels catches Cena coming off the ropes with an elbow. He then gives Cena a boot to the face. Into the corner, hard chop to the chest of Cena. Into the opposite corner for the same treatment. Into another corner for some punches and a chop. Irish whip, Cena catches Michaels with a boot then clotheslines the former champ. Cover by Cena only gets two. Cena grabs another headlock. Off the ropes, Cena shoulderblocks Michaels down twice, then holds onto the ropes as H.B.K. wanted a superkick. Michaels charges him, but Cena dumps him over the top rope. Looks like Michaels tried to stay on the apron but his momentum took him off. Another break.

[Break]

Cena breaks a headlock in the corner and Michaels punches him in the breadbasket. A chop by Michaels. No urgency in the match yet. Another back elbow by Michaels and Cena is down. Snap-mare takeover and Michaels drives the boot to the throat of Cena. He's getting quite a few boos now. Into the corner for another chop goes Cena, but Cena fights back. Right hands by Cena and off the ropes, Cena catches Michaels in the air and slams him for a two-count. Irish whip and Cena kicks Michaels in the gut. Suplex then a pin attempt by Cena, for only two. Cena measures Michaels. Kick to the gut, then a face-buster for the third near-fall in a row. Back-body drop catches Michaels and Cena sends him over. He wastes a bit of time before the cover though and only registers a two count again. Michaels counters a suplex attempt then hits a neck-breaker. Both men are down. Cena and Michaels trade punches and chops respectively. Michaels gets the better of it thought and then goes off the ropes and hits a flying forearm. Nip-up by H.B.K. Inverted atomic drop by Michaels, then two right hands and a bodyslam. Michaels sells the back as he goes to the top rope. He hits the elbowdrop and shows renewed energy. Michaels fakes the superkick and goes for the back-slide, which gets two. Cena misses a dive off the ropes and rolls out of the ring. Michaels dives on Cena, but Cena catches him. Michaels looks pretty stupid just lying still in Cena's arms. Michaels hops off Cena's shoulder and pushes Cena into the stairs. Break number three in this match.

[Break]

-Michaels has the advantage when we return, but Cena tackles Michaels and Michaels hammers on that left arm. He hammer-locks the arm, then throws Cena shoulder first into the ring post. Michaels brings Cena back in and continues to exploit the left arm. Cena breaks free of an arm-bar with a slam, but he misses an elbowdrop. Why would you even try that with an already injured arm? Michaels goes off the ropes by Cena catches him with a clothesline, then a series of shoulderblocks. Cena slams Michaels down again. You Can't See Me fist-drop hits and Cena gets Michaels on his shoulders. Michaels squirms off, misses a superkick and Cena puts him back up then down with an FU. Only a two-count though, and we head to another break.

[Break]

Back from break, Cena is in control. He throws him under the bottom rope and out of the ring. Cena drives H.B.K.'s back into the ring-post. Back in, Cena goes for a cover and gets two. He continues to work on the back. Cena struggles to lift Michaels up for a suplex and finally gets him up and over. Cena works in a bear-hug. He wears down Michaels to one knee. Michaels tries to elbow out and does then corners Cena and hits some chops. Cena whips Michaels into the opposite corner and he does the over-sell where he jumps, and flips over to the outside. Cena rolls Michaels back in then goes to the top. He hits a fame-asser off the top but Michaels kicks out. That move often does not look good, but it was pretty decent here. Front face-lock applied by Cena and Michaels looks out on his feet. Cena puts Michaels on the top turnbuckle. H.B.K. tries to fight out but can't. Cena puts Michaels on his back but Michaels sneaks out and pulls Cena down with a powerbomb. Again, both men are down. Cena goes for the STFU but Michaels avoids it again, kicking Cena off of him. Cena, on the apron, gets shoved off by Michaels and his head hits the announce table. Michaels breaks the count, as he wants a pinfall victory here. Michaels tosses off the first set of steps and he tries to piledrive Cena on the base, but Cena back-drops him off. We take what is likely the final break.

[Break]

Another great return from break as Cena is on top of Michaels on the announce table. Cena puts Michaels back in the ring and Cena finally applies the STFU. Michaels, after about a minute, finally reaches the ropes. Michaels misses the superkick, Cena puts him up for the FU, but Michaels finally hits Sweet Chin Music. H.B.K. finally makes his way over for the cover, and Cena grabs the bottom rope at two. Neither man is quick to get up, as if that needs to be said. Michaels sets Cena up in the corner and chops him, not much behind it though. Irish whip into the corner and Michaels does his flip in the corner, avoids an FU, hits a sweet superkick and falls on top of Cena for the pin.

WINNER: Michaels at 55:36

Michaels holds the title over a fallen Cena and has some words for him before putting the belt on top of him and crotch-chopping him.


---

My full WrestleMania thouhts and more!: Experience It




Promote this thread!
djp
Morcilla



Since: 16.2.07
From: 3rd Floor, NW window

Since last post: 523 days
Last activity: 426 days

#2 Posted on | Instant Rating: 4.72
Great match to end - 55 minutes? I don't *think* RAW was live, but the match surely wasn't that long in reality.

Another 20 minutes of nothing to begin RAW. Going to start tuning in at 8:20 from now on .

P.S. Please, oh PLEASE, don't let Melina retain the title at Backlash. Fewer skillz that Sable.

(edited by djpetti on 23.4.07 2221)
flairforthegold13
Kishke



Since: 1.5.03
From: Gainesville, FL.

Since last post: 3848 days
Last activity: 3835 days

#3 Posted on | Instant Rating: 9.00
Match of the year, *****, John Cena is the greatest wrestler on the planet.

Among the best Raw matches ever. Great selling, great everything. Perfect.

And Trevor Murdoch busted out the West Texas Destroyer on Matt Hardy, so you may want to get a copy of this show.

I can only assume the Raw writing staff got drunk and went missing before the show and Ricky Steamboat and Arn Anderson were in charge. They devoted the last hour to Raw for a straight wrestling match. Hell, that's almost more shocking than Cro Cop getting knocked out.
jwrestle
Lap cheong



Since: 4.4.03
From: Nitro WV

Since last post: 73 days
Last activity: 38 days


ICQ:
#4 Posted on | Instant Rating: 1.50
That main event was so WORTH taking an hour off to finish 20 minutes worth of work here on my evening shift. I didn't expect to see a classic from England tonight. The undercard tonight was lacking but good grief did HBK and Cena rock the house tonight. WOW! That was a long match!


Originally posted by flairforthegold13

---


I can only assume the Raw writing staff got drunk and went missing before the show and Ricky Steamboat and Arn Anderson were in charge. They devoted the last hour to Raw for a straight wrestling match. Hell, that's almost more shocking than Cro Cop getting knocked out.


---


I was going to make a Flair reference to some the 80's classics but you summed it up there! Yeah that was a wrestling match! WOW!

(edited by jwrestle on 23.4.07 2327)

---

"We're like Soapbox Heroes and we've got so much to say."
mikebuk
Pickled pork



Since: 22.11.03
From: Blackpool, England

Since last post: 3141 days
Last activity: 487 days


ICQ:
#5 Posted on | Instant Rating: 0.76
Jose Mourinho is the most hated football / soccer manager today, hence the chorus of boos. Despite winning the last 2 Premier League Championships, he remains the single most self-titled victim of injustice going.

As a fan of Chelsea's greatest rivals, Manchester United, how I was willing for him to be Umaga-d in the middle of the ring. I'm sure most other UK fans will agree !


---

Mike Brailsford - Quiz champion & Web Ring Master
ges7184
Lap cheong



Since: 7.1.02
From: Birmingham, AL

Since last post: 68 days
Last activity: 56 days

#6 Posted on | Instant Rating: 5.43
I am a sucker for long epic type matches, especially since they are so rare these days. Plus they delivered a clean finish (I was worried they would use the time-limit draw). That was a hell of a match in my opinion, and you can't beat the price of free.


---

The Bored are already here. Idle hands are the devil's workshop. And no... we won't kill dolphins. But koalas are fair game.
BigDaddyLoco
Scrapple



Since: 2.1.02

Since last post: 7 hours
Last activity: 7 hours

#7 Posted on | Instant Rating: 3.70
Well, I'm going to have to be in the minority on this one and say that the main event was kind of bland. Sure, Cena worked his ass off and HBK did his usual pinball routine, but boy he sure did expose his scalp today. Other than the match being really long the whole thing just felt like a way for Michaels to *get his win back*.

There was just no need for the match to run on this long. They could have told the same story in 25-35 minutes.

(edited by BigDaddyLoco on 23.4.07 2345)
JustinShapiro
Scrapple
Moderator




Since: 12.12.01
From: Pittsburgh, PA

Since last post: 50 days
Last activity: 5 days

#8 Posted on | Instant Rating: 8.50
I agree with you, Big Tuna, about longer =/= better, but I think it was 1) a clever way to book around Orton not being there, and 2) an intriguing experiment to see if a rating will grow when a match between two top stars keeps going, as opposed to the iron man matches that always do bad ratings because people know they can flip away and come back for the finish.
tlmkr38
Bauerwurst



Since: 15.12.03
From: West Tennessee

Since last post: 3925 days
Last activity: 3821 days

#9 Posted on | Instant Rating: 0.72
Didn't the recap say that Edge was taking on Orton tonight? I thought i heard Edge say that too. Where was that? I missed it or was that match during the technical difficulty? Just wondering.


---

Whatever
Dahak
Frankfurter



Since: 12.5.02
From: Junction City OR.

Since last post: 3359 days
Last activity: 3012 days

#10 Posted on | Instant Rating: 3.92
The main event was suprising. 55 minutes? That is rare. It looks like Cena is going to keep the title.



---

Marge I am just trying to get into heaven not run for Jesus.
JustinShapiro
Scrapple
Moderator




Since: 12.12.01
From: Pittsburgh, PA

Since last post: 50 days
Last activity: 5 days

#11 Posted on | Instant Rating: 8.50
Edge and Orton was "cancelled" because the match at 10:00 between Cena and Michaels went longer than the, erm, producers of Raw "expected."
It's False
Scrapple



Since: 20.6.02
From: I am the Tag Team Champions!

Since last post: 88 days
Last activity: 26 days

#12 Posted on | Instant Rating: 4.64
A long main event doesn't necessarily make it a good main event. I liked the match and all, but Cena used way too many restholds and bored me to tears at points. I didn't think he'd ever let go of that side headlock. But it's the thought that counts and I can definitely appreciate the effort behind putting on a 55-minute match, certainly a rarity in wrestling nowadays thanks to the Vince Russo's of the world.

But for as much as I liked the main event, that didn't leave them much time to actually build up the Backlash card. The McMahons squashing a jobber, Murdoch going over Hardy, Melina going over Maria, and Edge delivering a weird promo was about all we got in terms of Backlash buildup. And the Carlito/Khali match seemed to serve no purpose other than as an excuse to put Khali on TV.

Oh, and judging by the spoilers, the reason the ending to Murdoch/Hardy looked so awkward was because Matt looked to be legit injured and had to be helped to the back. It doesn't look good, apparently, so don't be surprised if Cade & Murdoch actually end up getting the belts after years of jobbing and being portrayed as ineffective goons for the top heel du jour. Sigh.


---

The Wisdom of Homsar:
AaAaAa! I'm a trendy tote bag!
CajunMan
Boudin blanc
No longer registered



Since: 2.1.02
From: Give me a Title shot!

Since last post: 2432 days
Last activity: 1570 days

#13 Posted on | Instant Rating: 2.42
I did not see RAW tonight but I was wondering if any of the wrestlers were wearing V-Tech U tonight?? Did it even get a mention?


---

I'm CajunMan and I approve this message.
oldschoolhero
Knackwurst



Since: 2.1.02
From: nWo Country

Since last post: 3320 days
Last activity: 3254 days

#14 Posted on | Instant Rating: 9.00
What a fantastic match. I wouldn't advocate going fifty-five minutes for the ME every week, but every once in a while something approaching that length is a hearty reminder of the talents of the top guys.

After watching it, I kinda feel like thy should put Michaels over this Sunday, but he should pin Orton or Edge to win. Then they can build to an Iron Man blow-off with Cena, where he can triumph and claim his superiority. I'd pay to see that conclusion to the feud unfold.

(edited by oldschoolhero on 24.4.07 0438)

---
To those who say people wouldn't look; they wouldn't be interested; they're too complacent, indifferent and insulated, I can only reply: There is, in one reporter's opinion, considerable evidence against that contention. But even if they are right, what have they got to lose? Because if they are right, and this instrument is good for nothing but to entertain, amuse and insulate, then the tube is flickering now and we will soon see that the whole struggle is lost. This instrument can teach, it can illuminate; yes, and it can even inspire. But it can do so only to the extent that humans are determined to use it to those ends. Otherwise it is merely wires, and lights, in a box.-Edward R. Murrow
Special Delivery Smith
Medisterpoelse



Since: 24.4.07
From: England

Since last post: 4072 days
Last activity: 3765 days

#15 Posted on
Originally posted by djpetti

---

Great match to end - 55 minutes? I don't *think* RAW was live, but the match surely wasn't that long in reality.

Another 20 minutes of nothing to begin RAW. Going to start tuning in at 8:20 from now on .

Sable.

(edited by djpetti on 23.4.07 2221)

---


Just a few thoughts..I was at the show last night,
obviously the show was not 'live' due to the time difference.

Not sure exactly how long the match went on, but at the time I was thinking it must have been about 45-50 mins, so not surpised that it came in at 55 mins.

There was some concern for Matt Hardy after the botched finisher, Looked like a neck injury, he was helped out of the ring by a number of officials.

Fantastic heat for Jose Mourinho which was a highlight for me!

I thought the first segment with 'Robbie Brookside' was dull and unispired, the crowd were not into this at all.
How this sends a message out to Lashley I have no idea.

Great Main Event which made up for no Edge and Orton, crowd was about 65-35 with HBK, but Cena recieved a good ovation at the end after the taping.
Matt Tracker
Scrapple




Since: 8.5.03
From: North Carolina

Since last post: 26 days
Last activity: 4 days

#16 Posted on | Instant Rating: 6.05
Originally posted by It's False

---

Oh, and judging by the spoilers, the reason the ending to Murdoch/Hardy looked so awkward was because Matt looked to be legit injured and had to be helped to the back. It doesn't look good, apparently, so don't be surprised if Cade & Murdoch actually end up getting the belts after years of jobbing and being portrayed as ineffective goons for the top heel du jour. Sigh.

---


I rewound the video to watch that spot, and Matt doesn't land on his neck. In fact, his neck doesn't touch the mat until the pinfall. Because he arms are under Murdoch's legs, he landed squarely on both his shoulder blades, and that may have wrenched his back. It looked mistimed, and I wonder if they were too close to the corner to hit it well. Then again, Matt may not have had the leverage to flip backward properly, and he may have yanked his back out there too.

The main event was a refreshing change for RAW, and I expected an Edge run-in before a winner could be determined, I'm glad to see a clean finish to it, and I thought the end choreography worked. When was the last time Michaels used a powerbomb, even one rolling out of the corner?

Everything else was blah.

(edited by Matt Tracker on 24.4.07 0950)

---

"To be the man, you gotta beat demands." -- The Lovely Mrs. Tracker

My blog will amuse. (heygregory.blogspot.com)
Tenken347
Knackwurst



Since: 27.2.03
From: Parts Unknown

Since last post: 1 day
Last activity: 1 hour

#17 Posted on | Instant Rating: 3.58
Put me down as someone who dug the main event. When it came on at 10:00, I thought they were going to end it quick with a no-decision, and I was actually complaining that they hardly ever give decent matches decent time on television anymore. Then I was quite pleasantly surprised when the match went almost an hour. Besides just giving them time to work, I thought both guys did a bang-up job in the ring, and the finish was a really great spot.
kentish
Andouille



Since: 19.8.05
From: My Old Kentucky Home

Since last post: 1304 days
Last activity: 557 days

#18 Posted on | Instant Rating: 2.59
I watched 24 for the 1st hour, looks like I picked the right hour to watch.

I think a lot of people might think the main event was bland because it was too old school. You don't see that feeling out process for 10 minutes to start a match anymore. Me, I am fine with it, I enjoy the slow build. But that is a reason so many old matches are "joined in progress" on the old VHS releases.

We got almost an hour for a main event for free, I will take that over three minute matches any day.


---


Dean! Have you been shooting dope into your scrotum? You can tell me! I'm hip!

ekedolphin
Scrapple



Since: 12.1.02
From: Indianapolis, IN; now residing in Suffolk, VA

Since last post: 7 days
Last activity: 3 days

#19 Posted on | Instant Rating: 2.29
Far be it for me to complain about a fantastic Cena/Michaels match, but I would've liked to see Santino Marella, maybe forced to defend the Intercontinental Title against someone and finding a way to win. Or at least a segment that put him on the Backlash card.
Which is not to say that I didn't enjoy the Cena/Michaels match, because I did.
---
"Thank you for calling Smarty Mart. For customer service, press one. For job opportunities, press two. To demand an enormous amount of money for the safe return of our founder, press three."
--Smarty-Mart Automated Answering Machine, Kim Possible
Five-Time W of the Day (5/27/02; 7/3/02; 7/30/04; 8/28/04; 12/16/05)
Fan of the Indianapolis Colts-- Super Bowl XLI Champions
Certified RFMC Member-- Ask To See My Credentials!
TheOldMan
Landjager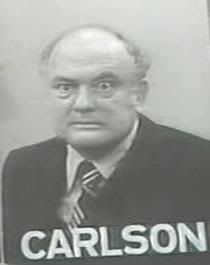 Since: 13.2.03
From: Chicago

Since last post: 1175 days
Last activity: 161 days

#20 Posted on | Instant Rating: 6.00
The only good to come out of the whole opening segment was Vince's doiby. No one seems anxious to mention that Shane lost a hair match two weeks ago, do they? More senseless McMahon "no chance in hell" shenanigans leading to their inevitable comeuppance. Seen it once, we've seen it 50 times since the Austin era ended. Oh, and once again, don't Umaga and Lashley seem to be in the background here? It's like when Benoit was champ, but Raw was still "The HHH Show".

I don't know who in TNA Murdoch got that finisher from, but he needs to send it back before someone gets hurt.


Originally posted by geemoney

---

5- SHAWN MICHAELS VS. JOHN CENA
And why isn't this match in the main-event? Good enough to main event the biggest show of the year, but not Raw.

---


My precise thought when they came out with this at 9:00. But then when J.R. said something to the effect of "HBK will have to stay out of the STFU, while Cena will have to avoid Sweet Chin Music.. we'll keep an eye on that as the match develops" - I said awww, geez - they're going Broadway with this.

Sure, I love an epic - but from my La-z-boy this was an outstanding 30 minute main event, PPV-quality match that came after 30 minutes of rest holds. For those of you that remember the Bret Hart/Chris Benoit "Owen Tribute" match on Nitro, they were very careful to have Tenay set the stage for the audience, and explain that this wasn't going to be a typical TV match. Pulling a 60 minute marathon on an unsuspecting Raw audience is asking a lot. Still, kudos for the audaciousness of it, and Shawn had a high-profile win coming if he's not going over Cena for the title.

And I second asking what happened to Santino? I didn't have a chance to post last week, but what an awful dropping of the ball on this one, not following up on the electrifying debut - one of those "Raw moments" we're supposed to be watching for. Of course this is only going to get worse with the new scheme that means every show is building to the monthly PPV now, which is going to make mid-card feuds just that much harder to put over.


---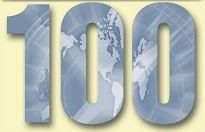 It's the Big "W", I tell ya! The Big "W"!
Pages: 1 2 Next