geemoney
Scrapple



Since: 26.1.03
From: Naples, FL

Since last post: 26 days
Last activity: 2 hours

#1 Posted on | Instant Rating: 5.16
Hello all, and Merry Christmas. I thought, since we haven't had a regular RAW report in a while, I'd try my hand at it. As a journalism major, I figure the more I write, the more it'll help in the future. And what easier RAW to start off on than the Tribute to the Troops? I'll try to make this a regular thing, if I have the discipline to do it, that is. So, without further adieu….

-We get the WWE open- apparently, the world is watching.

-The tradition of celebrities visiting the troops continues- tonight!

-Cold open, (taped) from Camp Victory in Baghdad, Iraq, the dulcet tones of JR and the King open the show. The commentary is obviously done in-studio, as the excitement of being in front of a live crowd is missing from JR's voice.

(1) John Cena vs. Edge, Non-Title Match: Lawler notes it's Edge's first appearance in front of the troops. Crowd is hot to start. Tie-up, advantage Cena, who holds onto a side headlock. Shoulder tackle into a chinlock. Edge says "nay" to a clean break in the corner and goes on offense. Cena comes back with a hip toss and bodyslam for two. Cena misses a charge and runs into a DDT. Edge with some right hands, but Cena drops Edge onto the top turnbuckle. A mistake by the champ and Edge slows the pace down. A flurry of fists takes Cena down and Edge gets two. Cena recovers on the apron and goes to the top. Edge knocks him off and to the floor. Baseball slide keeps Cena down as we go to break.

[break]

Edge still in control as we return. Cena, with the crowd behind him, hits his mini-blockbuster. Edge, though, gets a boot up in Cena's face. To ringside, Edge grabs a chair. While ref Chad Patton takes it away, he misses (most of) a roll-up by Cena. Edge back in control. He puts on the came clutch, which few in the crowd understand. Finally, they get it and chant "USA! USA!" Cena wins a slugfest and starts his signature moves. Impaler gets two for Edge, however. Back to the top, Cena meets him. Electric chair by Edge. He wants a spear, but he misses and Cena hits the FU for the win.
Winner: Cena by pinfall, 16:31
** Your average house-show match.

-General George Casey is introduced in a pre-taped segment. He has a message for the folks back home.

[break]

-410 MP Company wishes their families a Merry Christmas.

-A package of still photos is shown of the troops meeting the wrestlers (Umaga is even shown!).

-CM Punk and Shelton (in character) wish ME a Merry Christmas! Their match is also coming up next!

[break]

(2) CM Punk vs. Shelton Benjamin (already in the ring): We get the WWE staff in Iraq in a crawler at the bottom of the screen. Shelton tries to high-tail it (to go where?) but Punk continues the offense until Shelton takes Punk shoulder-first into the ringpost. Shelton goes to work on the left shoulder. Punk with a "jumping leg kick" (TM Randy Rosenbloom) and bulldogs Shelton out of the corner for two. We get a fly-by of a helicopter as Punk goes to the top, then is suplexed off for only two. Shelton splash misses and Punk rolls him up for the three.
Winner: Punk by pinfall, 4:47
*1/2 Good while it lasted.

-Johnny Nitro vs. Undertaker is next!

[break]

-1, 2, 3 Battalion Mortars give a shout-out.

(3) Johnny Nitro (w/Melina) vs. Undertaker: We get the military paparazzi as Nitro comes to the ring. Ross says Nitro is training K-Fed for next week's match. Well, I hope SOMEONE is. "'Taker is the conscience of WWE" says JR, whatever that means. Nitro's quickness avoids 'Taker's strikes early on. Undertaker pretty much no-sells Nitro's punches and goes on offense. He goes old-school early and hits. Melina distracts the dead man and Nitro gets an enziguiri. 'Taker reverses an irish whip and clotheslines Nitro down. Snake eyes followed by a nice boot. Chokeslam and Tombstone finishes it.
Winner: Undertaker by pinfall, 2:55
* Surprisingly quick.

-Lillian's emotional Anthem rendition is shown.

[break]

-Another video package, with the troops talking about their experiences. They even showed footage of the mortar attack that rocked the airbase during set-up. Some WWE personnel talk about it. 14 soldiers were wounded in the attack.

-Former Army Staff Sgt. Bobby Lashley vs. Hardcore Holly (warming up in front of a truck- HE'S HARDCORE!), is NEXT!

[break]

-Camp Delta from AL KUT Iraq speak in a different language. But I'm sure they said something important.

(4) Lashley vs. Hardcore Holly (already in the ring: Lashley puts Holly down with a press slam. Snap-suplex for two. Vertical suplex gets two also, and it's all Lashley in the early going. Holly throws Lashley into the steps on the outside. Back inside, Holly works on the left arm. Overhead suplex turns the tide. I'm sensing a pattern with Lashley's offense. Muscle buster for 2 4/5. Holly with some trademark chops in the corner. Lashley wiggles out of an Alabama Slam and hits the dominator. Lights out.
Winner: Lashley by pinfall, 6:27
3/4*

-An Iraqi Army Captain is interviewed in a pre-tapes segment.

[break]

-Wrestlers talk about their trip to Iraq, including a marriage proposal from an Iraqi to Torrie Wilson (take THAT, Kidman!).

-Umaga, Jeff Hardy is on-deck

[break]

-Chris Masters offers someone the opportunity to break the Masterlock.

-Sather Air Force Base, 447 AG send their love.

Umaga (without AAE) vs. Jeff Hardy: Umaga takes control early. He sends Hardy spine-first to the post on the outside. Headbutt, legdrop from Umaga. Hardy tries to break out of a nerve hold and does, but jumps into a samoan drop. He misses a top-rope splash. Hardy finally knocks Umaga down with a Whisper in the Wind. Twist of Fate, but the Swanton hits the knees of the former Jamal. Samoan Spike, Fin.
Winner: Umaga by pinfall, 5:51
3/4*

-Art Myers, Director of Armed Forces Entertainment, presents the 26 millionth soldier letter to a troop.

-Carlito flirts with a solider, getting ready for his match with Randy Orton in his own special way. Oh, and the match is NEXT!

[break]

Randy Orton vs. Carlito: Carlito gets 10 left-hands in the corner, as the two trade momentum early on. Twisting sidewalk slam gets two for young Randall. Carlito fights out of a chinlock via suplex. A million-dollar kneelift (says JR) then springboard back-elbow almost gets three for CCC. Backbreaker by Orton and now he's measuring Carlito. Carlito dodges, but Orton holds onto the rope, preventing the back-cracker. Orton with the roll-up, but referee Marty Elias sees Orton's feet on the ropes. Carlito then rolls up Orton, with a handful of tights, and gets the pin.
Winner: Carlito by pinfall, 5:07
*

-Santa talks to the Divas backstage.

[break]

-We see how the arena is built, mostly with the help of volunteer troops.

-Santa Claus (w/chyron) enters, as, for some reason, JR and King act like this is live. Not too hard to figure out who this Santa is. Santa's helpers (Maria, Torrie, Kristal) come out to help the jolly one. Santa makes lewd advances toward Torrie. They then throw some merchandise to the troops. Chris Masters' music interrupts. Masters hates Christmas!! BOO!!! And he doesn't believe in Santa!??! BOO!!! Masters challenges Santa to a Masterlock challenge. A "Santa" chant breaks out. Santa's down to one knee, and it's over. Masters turns his attention to the troops. He picks a less-than-buff –looking soldier, Jose Avala. He's got it locked in, but JBL, AKA Santa, assists Jose and a kick to the butt of Masters breaks the hold. Jose is then announced as the first man to break the hold. Clever way to have a troop "break" the hold, but Masters can still brag that no one singularly broke out. The ladies celebrate with JBL in the ring.

-A video package closes the show.

-The Final "W"ord: 6.5 Your typical Tribute show. Better than in years past it seems, but it was aided by the fact that Vince didn't do his partisan rambling like in the past.

Wow, this takes a lot out of you. I'll try and be back next week, if you guys don't mind. Feedback is welcome!


(edited by geemoney on 25.12.06 2344)

---

College, Sports and more!: Experience It




Promote this thread!
flairforthegold13
Kishke



Since: 1.5.03
From: Gainesville, FL.

Since last post: 4024 days
Last activity: 4011 days

#2 Posted on | Instant Rating: 9.00
Masters was good tonight. "I'm going to end Christmas."

More charisma than he's shown, uh, ever.
AWArulz
Scrapple



Since: 28.1.02
From: Louisville, KY

Since last post: 3 days
Last activity: 3 days

#3 Posted on | Instant Rating: 6.47
Nice work on the recap: Best old school line of the night by JR - Grecco-Roman Knucklelock!


---

We'll be back right after order has been restored here in the Omni Center.
JST
Toulouse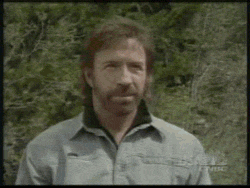 Since: 20.1.02
From: Quebec City, CAN

Since last post: 302 days
Last activity: 18 hours

#4 Posted on | Instant Rating: 5.81
I liked all the little touches displayed by some of the wrestlers tonight. Like Hardcore Holly shaking his hand after giving a chop to the massive-chested Lashley, Shelton trying to insult Punk with somewhat of an armbar variation of the Vice, to Carlito's Shush motion while pulling the tights. It's little things like this that helps me appreciate a show all the more.

So; I know this was a "send 'em home happy" type of show to entertain the troops, but did Chris Masters just overpower a former WWE champion, renowned tough S.O.B, and quite imposing man himself in Bradshaw? True, you could take into account he hasn't wrestled in a while and has been busy commentating, but semi-retirement doesn't mean 'sitting on your ass, eating junk food and letting yourself go'. Injuries aside, you'd think JBL could still be considered a physical threat in the ring.


---
oldschoolhero
Knackwurst



Since: 2.1.02
From: nWo Country

Since last post: 3496 days
Last activity: 3430 days

#5 Posted on | Instant Rating: 9.00
A valuable lesson for all future bookers: to turn a top heel face, simply shift him into the color commentator's position!


---
To those who say people wouldn't look; they wouldn't be interested; they're too complacent, indifferent and insulated, I can only reply: There is, in one reporter's opinion, considerable evidence against that contention. But even if they are right, what have they got to lose? Because if they are right, and this instrument is good for nothing but to entertain, amuse and insulate, then the tube is flickering now and we will soon see that the whole struggle is lost. This instrument can teach, it can illuminate; yes, and it can even inspire. But it can do so only to the extent that humans are determined to use it to those ends. Otherwise it is merely wires, and lights, in a box.-Edward R. Murrow
Deputy Marshall
Liverwurst




Since: 28.6.04
From: Troy, NY

Since last post: 1516 days
Last activity: 1037 days

#6 Posted on | Instant Rating: 5.40
Quick note - this should be RAW #709.

I really, really enjoyed this show. Not just on the sentimental aspect, but also that we got actual wrestling with stories being told in the ring sans all the extraneous backstage stuff and over-the-top angles. I found it really refreshing, which is sort of scary.

Cena/Edge was fun, but having just seen the match last week, I could've gone with something else. On the other hand, it was good for the troops to get main-event stars in a headline match even if it was actually opening the show.

My buddy Steve and I had fun joking that Mike Knox was going to interfere from the Blackhawk during the flyover in the midst of the Shelton/Punk match. As for the match itself, it could've gone longer, but was good for what it was.

I was sort of taken aback at how short Taker/Nitro was, but it's not like it buries Nitro or anything. Besides, that's not what this show is about. In an outside area in broad daylight, Taker really shows his age. Ditto for Bob Holly. Speaking of which, Lashley/Holly was perfectly acceptable. Lashley isn't quite main-event caliber in the ring yet, but those who talk about him being green as Hell are exaggerating a tad IMO. Sure, he might not be ready for the spot he's in, but let's not go overboard.

Umaga/Hardy was the same match they had a couple weeks ago, sans Umaga being DQed for excessive butt bumps. You can tell Umaga has a lot of fun with his gimmick.

Good call by the announcers not to even mention Orton's stay in the Marines during his match with Carlito. And no, I'm not being sarcastic. Most of you probably know why.

The final segment was tons of fun, even if it couldn't be more obvious from the outset that Santa was JBL. He might as well have wore the cowboy hat. Masters showed some charisma but still came across as total indy heel in his promo, but that's exactly what this show needed. Really cool of them to have a staff Sergeant be the first to break the Masterlock. And man, was that guy tiny or what?

As I said, all in all a very enjoyable show with a real good feel to it. I wish they did shows like this more than once a year.

(edited by Deputy Marshall on 26.12.06 0941)

---

Suggested Purchase of the Week
"Lullabies to Paralyze" by Queens of the Stone Age (audio CD) (The W at Amazon)


The Collected Works of K. Michael Marshall
kentish
Andouille



Since: 19.8.05
From: My Old Kentucky Home

Since last post: 1479 days
Last activity: 732 days

#7 Posted on | Instant Rating: 2.53
With JBL kicking Masters' ass last night, and his recent anti-fan promo on SD!, is he going to be making a comeback?


---

Dean! Have you been shooting dope into your scrotum? You can tell me! I'm hip!

tlmkr38
Bauerwurst



Since: 15.12.03
From: West Tennessee

Since last post: 4101 days
Last activity: 3996 days

#8 Posted on | Instant Rating: 0.00
I liked the whole show. The winners were fairly obvious but this was a show for the troops so who cares? They loved it and that's what counts
I've always said that this gives me alot of respect for those wrestlers who go over there as it really doesn't matter where in Iraq you are there is no real safe place to be.

That said the only thing differen I would have liked to see was less commercials and more wrestling and showing more of the visiting with the troops. Haha but then again i hate listening to regular radio because of commercials....

To the WWE, ya'll done good!


---

Whatever
Oliver
Scrapple



Since: 20.6.02

Since last post: 1379 days
Last activity: 1373 days

#9 Posted on | Instant Rating: 4.67
Originally posted by oldschoolhero

---

A valuable lesson for all future bookers: to turn a top heel face, simply shift him into the color commentator's position!

---
I'd always thought that JBL was your usual "tweener" commentator. One things; for certain, he's gold behind the mic.


---

You're kidding me!