The Great Thomas
Sujuk



Since: 17.6.02
From: Miami, Florida

Since last post: 4714 days
Last activity: 4714 days

#22 Posted on
Originally posted by ThreeLeggedWonder

---

There was a point there tonight where I thought Gail had hurt her neck doing that nasty hurricanrana and maybe that's why she blew the spot right after. She kept going so I guess she was fine but isn't that how Lita hurt her neck?

---
Wait, didn't Lita injure her neck while shooting an episode of "Dark Angel"?


---
New Kane Continues His Reign Of Terror!
Nag
Landjager



Since: 10.1.03
From: Enter your city here

Since last post: 3515 days
Last activity: 1570 days

#23 Posted on
After weeks, maybe months of dwelling in medocracy, I thought Raw was real good tonight. I do want to make one thing perfectly clear, this is in regard to listening to two hours of John Coachman, I WILL NEVER COMPLAIN ABOUT JR'S ANNOUNCING AGAIN. ANYONE WHO DOES, RUNS THE RISK OF BEING FLAMED!(no pun intended.)

-I was disappointed by the opening segment, if Bischoff was dressed in a flannel, a pair of jeans, and a bright orange hat, I would of thought him and Austin were doing a PSA for the National Park Service. Then a strange thing began to happen, the large log began to talk. Damnit to hell where is Kane when you need him? Austin has a week to make up his mind, the same overdone storyline. I just wonder if we get a countdown clock on Heat this time around?

-I dislike Triple H as much as the next guy, but I thought he was very entertaining tonight. He pulled out some of the smart ass humor of the DX days. Just of all the guys to job to, he jobs to Coach in the announcer booth. I am still not sold on Orton, but I'm glad they seemingly have a direction for him. Yes, I'm starting to dig Evolution.

-The Goldberg bit was well done, It lays the foundation for their inevitable Summerslam clash. But I call into question the mentality of it all, the mentality of starting this feud with only 3 Raws left before the 2nd biggest PPV of the year. Wasn't longer builds supposed to be fruit that bloomed from the revolving PPV Idea?

-HBK and Y2J, I can't remember the last time I was at the edge of my seat for a match on free TV. But I was really into this one. Good mat wrestling to start off, a slow build, a botched commercial transition, some nice spots, an interesting, unexpected and non destructive run-in. Michael's timing and arial ability may not be what it used to be, but he is still knows how to work damnit. The crowd seemed a little stunned by the ending (A Submission!) but I loved it.

-Test and Booker will not be remembered for being a great match. However it did mark the return of Bob Backlund who was watching the match on a monitor backstage, he seems to be next in line for a run at Booker's IC belt. Where does this leave Christian?

- Lance Storm gets pushed to some far away Heavenly Body! Jimmy DelRay? Nah! Lance Storm gets pushed to the moon nope, it's too cold. Lance Storm gets pushed to some place the omits HEAT. Either this is the most genius storyline ever conceived or else another Red Rooster is about to be hatched, yes I said hatched and that would require HEAT.

-Call it corny, call it cartoonish, call it moribund but WWF is doing right in building Kane up as a monster. The whole bit with the chains and prison guards is very 80's, but it is a welcome change of pace from the homogenized heel characters of today. When they showed RVD, for a brief second, the mark came out of me and actually felt bad for RVD and the onslaught he was walking into. Good ending, done right, and it makes sense, Kane sucks but the character is fun!



---

"Greg be working", said the Arab mockingly, as he wiggled his toes above the plumbers...crack. Greg was well aware that his wife was having an affair with this foreign man. But, Greg kept working, as per his probation.

The Guzzi Room project 1 2 and 3 1995-2002--With love always
Gugs
Bierwurst



Since: 9.7.02
From: Sleep (That's where I'm a viking)

Since last post: 1856 days
Last activity: 985 days

#24 Posted on
Lita did hurt her neck shooting an episode of "Drak Angel." She tried to do a hurricanrana and it didn't exactly work. I'm with Ubermonkeys on the Jericho-HBK match. The crowd didn't seem into it, the announcing sucked, and the ending was horrific. Now we know that:

The RKO, on a chair no less, is not good enough to beat Shawn Michaels when executed out of nowehere by a fresh Randy Orton after Michaels has wrestled for 20 minutes.

The Walls of Jericho hurts so little that a 40+-year-old man with a surgically repaired back can crawl all the way across the ring and almost get to the ropes after being in a match for 20+ minutes and taking several suplexes and backbreakers.

All in all, I thought the show was below average and embarrassing at times. I laughed at the end of the women's match, and was that a "You fucked up" chant I heard after one of the blown spots? The only good thing that can come out of the HBK-Y2J match is Jericho bitching out Evolution for helping him win, and then proceeding to tear each one of them a new asshole. Or, in Triple H's case, a new quadhole.


---

Sometimes I ask myself why I watch WWE after all the crap it's given me. HLA, necro, HHH, and so on. And then it hits me. That one simple phrase that can be modified and used for anything that gets you down, yet makes you keep coming back.

Every episode has the potential to be the best one ever, and I'll be damned if I'm going to miss it after sitting through this shit.
StampedeFan23
Morcilla




Since: 12.1.02
From: BC, Canada

Since last post: 3390 days
Last activity: 2926 days

#25 Posted on
Molly won! Molly won! OMG Molly won!

/Molly shill mode off


---

Are you ready for Mahkan-mania to run wild all over you?

I mark for Molly Holly and Lance Storm.
fuelinjected
Banger



Since: 12.10.02
From: Canada

Since last post: 4600 days
Last activity: 4600 days

#26 Posted on | Instant Rating: 5.15
Jericho took about a minute to cover Michaels after the RKO on the chair, though. If Michaels had escaped the Walls after that long, it would've been bad but he tapped so it's all fine and well. When does Michaels tap under any circumstances ever? People whine and bitch that he doesn't lay down but then when he taps out to a hold that no top guys ever tap out to, he gets criticized. He sets up a program with Randy Orton to try to elevate him, but he's still evil.

Venom
Boudin rouge



Since: 15.1.03

Since last post: 3943 days
Last activity: 3914 days

#27 Posted on
I wouldn't go quite that far by calling Jericho/Michaels bad. It was good, but it felt like it could have been a lot more with the extra time given. And why all the protective booking for Shawn? Why does it always feel like they're booking him as if he's 1998 Steve Austin?

Was anyone else annoyed all to hell with Lawler constantly ragging on Coach for not "showing sympathy" for JR's stunt double? It just sounded really idiotic for him to play up that skit as serious and deadly when it all looked so fake last week, and then to go that extra step and further make me hate him by repeating himself every 5 minutes. To all the people who bitch about Coach on commentary, I implore you to redirect your anger at Jerry.

I'm predicting the WWE hotshots the title from Gail Kim onto anyone but Gail Kim in the next 2 weeks before sending her to OVW. Yeah, she's a nice girl and she's just a rookie, but she is obviously not ready for the kind of push she's receiving. Victoria is over as a heel. Trish is over as a face. Molly could be more over if they give her some kind of personality for the crowd to play off of. Stop wasting time with Funaki Jr.

I liked how Triple H *GASP* didn't talk about HIMSELF for 10 minutes, instead using his promo to put over all of Evolution and then Randy Orton backstage. Has he seen the light?

A good Raw, but not the blow away show they need to get the momentum rolling again.


---
"Shut up, dumbass"
The King of Keith
Lap cheong



Since: 4.11.02
From: Winchester, VA

Since last post: 1288 days
Last activity: 1288 days

#28 Posted on
The new Kane is something that makes me so happy that I want to hug the bookers and thank them for making me care about him again. Seriously. I love the Hannibal Lecter vibe I got when the cops walked him down to the ring and he patiently waited for them to undo the chains. I honestly got the feeling that he would chew off one of their faces if he escaped. The ending of Raw was simply beautiful. I don't care if it was "industry-exposing" or not, but Kane tombstoned Linda McMahon. Linda FREAKING McMahon. I cannot wait for next Monday. Kane is my new hero.


---

Yes, I like HHH! What's so wrong with that?
hosebag
Cotto



Since: 16.6.03

Since last post: 5301 days
Last activity: 5298 days

#29 Posted on
Randy Orton giving the RKO to HBK on the chair should have no added effect. HBK's head hits Orton's body not the mat. So there is no reason to complain about that not ending the match, especially when Jericho didn't go for the pin immediately and it was better to have the tap out to the Walls of Jericho.
Torchslasher
Knackwurst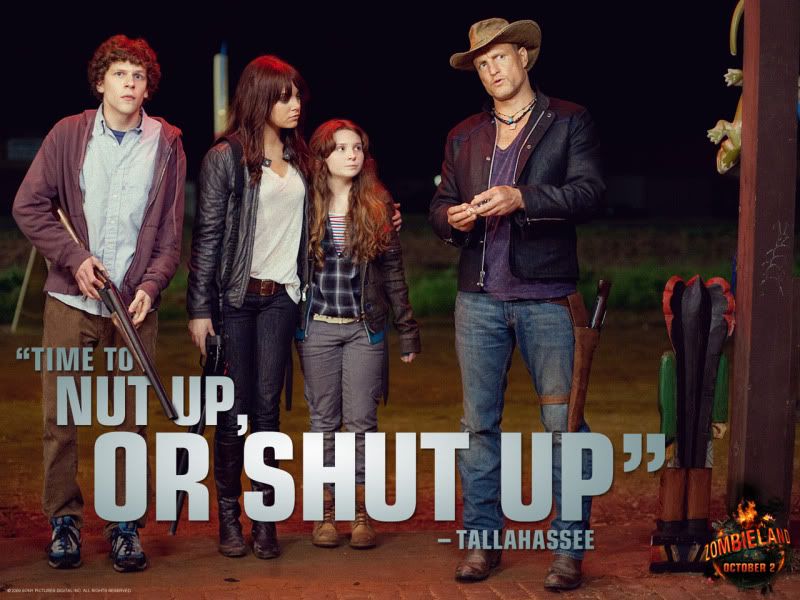 Since: 17.1.02
From: New F'n Jersey

Since last post: 103 days
Last activity: 102 days

#30 Posted on | Instant Rating: 6.44
It just goes to show, some people will never forgive any member of the Clique. Michaels gives Jericho the majority of the offense AND he taps. But oh no, we can't give him his props for that! Never mind the fact that, as someone else said, Jericho covered Shawn a full minute after the RKO on the chair. That false finish was really well done, and surprised some of us. And that's a bad thing?

I love Jericho as much as the next guy, but this pin could not and thankfully wasn't 100 percent clean. If it was, where would the motivation be for the third match? Because of the extra circumstances, the feud can continue and produce yet another good match.

Concerning the announcing during that match, I actually liked the Jerry/Coach banter when it came to JR. Jerry forced Coach to almost root for Jericho because he was the new HBK (as Coach is the new JR). And bringing up JR as if he was HBK (i.e. the veteran commentator) made the talking almost as interesting as the match. My problem with the announcing came after all this when Coach wouldn't shill the match as if it was a great contest. I could just imagine JR's excited calling of the match, and meanwhile Coach acted like he could care less. I wanted Coach to just say one time that the match was exciting. Oh well.

Kudos to OMEGA as the first thing I thought after the tombstone tonight was "Wow, even Jake was less protected than Linda there."


---

Molly, Stacy and Daffney all in WWE? I suddenly lost all my will to complain about anything regarding the WWE. Hope I don't lose my street cred for this.

TS, the greatest Wiener rated 6.1554 ever to live!! Oops, I mean 5.5...4.5?? Oh, dammit! I guess Notorious FAB was right.
Ubermonkeys
Frankfurter



Since: 2.1.02
From: Michigan

Since last post: 4856 days
Last activity: 4731 days

#31 Posted on
When does Michaels tap under any circumstances ever? People whine and bitch that he doesn't lay down but then when he taps out to a hold that no top guys ever tap out to, he gets criticized.

Hey, wasn't Shawn the one falling all over himself talking before about putting guys over and elevating them? So why did he lose tonight to Jericho only after much screwjobbery and chicanery, but was too good to job to him at WrestleMania when it counted?

Venom even liked the match, but still noted why all the protective booking for Shawn? Why does it always feel like they're booking him as if he's 1998 Steve Austin? And it's true.

He sets up a program with Randy Orton to try to elevate him, but he's still evil.

Shawn's gonna need Marty Jannetty in a UT costume strapped to a rope for all of this alleged elevation he's going to be doing. The kickout after a delayed pin, post finisher, is a big match time thing, and while annoying to me as it may be, it's acceptable. But don't book the guy to kick out of Randy's finisher (which he's still trying to get it over) after he does it on a fucking chair.

But hey, Shawn's gonna elevate Orton, by God.

Hannibal Lecter was a thinking man's psychopath. Kane is George Steele with chains on him. Visit your local indy and fall in love with any number of generic criminal characters who come to the ring in handcuffs, ankle chains, or both.

Linda McMahon... yeah? Linda and JR are the same. JR gets pretty annoying on pbp at times, but at least he's not the Coach. He's also Austin's best buddy and isn't afraid to tell you so. Linda McMahon is horrid on the mic, and her big appearance tonight was to do what... give two guys the night off? But for as wooden and unexciting Linda is (she should be managing Storm) she is married to Vince, and that draws some sense of sympathy from me.

I don't mean to bitch (or be a bitch) about this, but have Kane go nuts on somebody I actually care about and we'll talk. Is it just that everyone else cares about Linda one way or another? These two attacks by Kane have left me apathetic towards him, as beating up non-wrestlers was lame enough when 3MW did it. Why care now- just because it's Kane?


---
That Satan's a good guy. He shares his Skittles.
fuelinjected
Banger



Since: 12.10.02
From: Canada

Since last post: 4600 days
Last activity: 4600 days

#32 Posted on | Instant Rating: 5.15
You can't honestly tell me that if Jericho pinned Michaels after the RKO on the chair that there still would have been the same bitching and probably moreso. It would've been, "Shawn won't job clean to Jericho at all." Yet he taps out and he still gets flack.

I guess this is the karma coming around for being such a drugged out primadonna during the day where now, no matter what he does, people will blast him.

I just don't buy that Shawn's pulling his old tricks again. Of course there's going to be an inherent bias towards him from the writing team because he's best buds with Triple H.

I see the reason that no one else got heat on Shawn from August to January having more to do with Triple H wanting to get all the mileage out of Shawn's return for himself.

Maybe the reason Shawn didn't job at WrestleMania was because they were planning on a rematch for Bad Blood, but plans changed when they backed out of doing HHH/Goldberg and ended up doing Jericho/Goldberg and Michaels/Flair instead?

Sorry I don't see the old Shawn Michaels out there, showing up wasted, unwilling to job to anyone at all under any circumstances, and causing havoc backstage. If he was that guy still, I'm sure we would've heard about it.
Venom
Boudin rouge



Since: 15.1.03

Since last post: 3943 days
Last activity: 3914 days

#33 Posted on
I think the point here (at least my point is) why protect Shawn at all? Let's face facts here...he's a walking cripple who wrestles one match every 6-8 weeks and was handed the title and given a big nostalgia push that didn't go anywhere or draw any money. Taking all that into consideration, why protect the man like he's going to be of some future use to the promotion 1-2 years down the road? Shawn should be using what's left of his mobility and god given talents to job his ass off an hopefully make some stars. I'm not saying Jericho should've beat his ass single handedly and won the match clean...but 2 people running in IS excessive and only makes Shawn look good. If the entire point, as some people have suggested, was to set up a Randy Orton fued then why waste Jericho as a secondary element?

I keep hearing "he's elevationg people/he's gonna elevate people"...it's been a year, who the fuck has he elevated? Ric Flair? Triple H? Chris Jericho? Has he helped any of the people become bigger stars? Just job him out and be done with it.

And don't use that "he was a bad person so everyone hates him" garbage. I was huge Shawn mark from 94-98 when he retired, and finding out about all the shit he did back then hasn't really changed my perspective about him as a performer. I honestly can't say if it's Evil Shawn or not...but the whole thing is piss poor planning.


---
"Shut up, dumbass"
Ubermonkeys
Frankfurter



Since: 2.1.02
From: Michigan

Since last post: 4856 days
Last activity: 4731 days

#34 Posted on
You can't honestly tell me that if Jericho pinned Michaels after the RKO on the chair that there still would have been the same bitching and probably moreso. It would've been, "Shawn won't job clean to Jericho at all." Yet he taps out and he still gets flack.

I don't get the tapout being such a huge issue, especially after Jericho used the turnbuckle to readjust himself and really sink in the move. Tapping out does not make the win clean.

I didn't make this point very clear before, but what I'm saying is, the spot with Randy shouldn't have even taken place. Or even if you do it, have Randy do some other move on him or even hit him with the chair- AND AND! you can even have Randy *hit Shawn in the BACK* with the chair, so the kickout seems more plausible and the finish makes more sense later! WWE is the magical land where finishers rule all and Randy's just got pussied out. (Note: I do not like Randy Orton. It pains me to defend him.)

Maybe the reason Shawn didn't job at WrestleMania was because they were planning on a rematch for Bad Blood, but plans changed when they backed out of doing HHH/Goldberg and ended up doing Jericho/Goldberg and Michaels/Flair instead?

If that was the plan, what's the point of having the rematch, though? When you're talking ppv, you're talking money, and at WM, they already had the face go over the heel. Were they banking on people buying Bad Blood because they wanted to see Jericho, the bad guy, get his revenge win on HBK, the good guy? Huh?

Hell, why did the rematch even take place now? There wasn't even an issue for them to work with, as the booking team felt it took digging up Bret Hart's corpse just to get people interested in having Jericho fight HBK again.

EDIT: bad italics.

(edited by Ubermonkeys on 22.7.03 0221)

---
That Satan's a good guy. He shares his Skittles.
TheCheat
Tocino



Since: 8.7.03
From: Strongbadia

Since last post: 4672 days
Last activity: 4642 days

#35 Posted on
I still didn't mind Coach's commentary, but King made me wish that Kane roasts him alongside JR. Why exactly was he being such a dick towards Coach? I swear, every time he brought it up I wanted to smack him.

Gail's botched move does seem likely to result in her being shipped back to OVW. Vince doesn't have much tolerance for chicks who blow spots on live TV.

OK, I admit, HHH amused me. And is it just me, or did Orton get in ONE OFFENSIVE MOVE the entire match? I wasn't paying much attention, but I'm willing to bet that the whole final minute at least was nothing but Venis before the RKO.

Jericho/HBK was great, though I don't see the point of Orton coming out to interfere yet AGAIN. Randy Orton, Ruiner of Matches. I'm personally glad that if Jericho was going to get the duke, he got it from HBK tapping out instead of an RKO.

Is it just me, or is Test only entertaining when he's attacking women? Cruddy match only made worse by Steiner and Sticky ... I mean Stacy's interference.

New Kane kicks ass. Haven't seen a monster like this since Brock last year, and even he didn't go around setting fat guys on fire and tombstoning old ladies. I just wish he'd made the ringposts explode before stomping off.

Oh, and thank the Gods they're putting an end to the cripple running out and beating up everyone in the middle of the show. Either wrestle or stop punking out the talent.

(edited by TheCheat on 22.7.03 0232)

---

"Hey, Steve!"
Big Bad
Scrapple



Since: 4.1.02
From: Dorchester, Ontario

Since last post: 4 days
Last activity: 1 day

#36 Posted on | Instant Rating: 5.54
---

Plus, the whole angle is baiting a Stone Cold return and it's not gonna deliver it so anybody else fighting Kane is second rate at best.

---


Perhaps they are building to an Austin return.....Austin comes out next week and attacks Kane with a chair when he's in his chains. Then he resigns as GM on the condition that he fights Kane at Summerslam. Then, at Summerslam, after a 10-minute brawl, Kane TOMBSTONES AUSTIN on the floor. The announcers can play up Austin's neck injuries and his original piledriver-induced injury at Summerslam six years ago. Austin gets stretchered away, and Kane is an even bigger heel.

RAW notes....
* RVD vs. Kane in a cage/last-man standing/no holds barred match needs to happen NOW. Van Dam showed more fire tonight than he has in the past five years combined.

* It's gotta be nice to be Scott Steiner, booked into a position where you can get a lapdance from Stacey Keibler.

* Rosey the superhero might have some good comic potential. PLEASE let this become a Justice League type team with Goldust involved too.

* God, I'm sick of Randy Orton already. Somebody teach him how to do a damn Diamond Cutter properly.

* Jonathan Coachman is the worst announcer in wrestling. JR would've made that HBK/Y2K match sound like the greatest thing since sliced bread, but Coach was barely there. He didn't even call any moves, for crying out loud.

* One great little touch on the Kane attack....the end of the show, after Kane has tombstoned Linda. The refs and AA are crowding around her, and Arn asks the Coach what happened.

Arn: Did he chokeslam her?
Coach: He tombstoned her.
Arn: The tombstone?!...oh my God...

I don't think anyone in wrestling might be better at conveying genuine emotion than Arn Anderson.

(edited by Big Bad on 22.7.03 0226)

---
Over 1750 posts and still never a Wiener of the Day! But I'm not bitter!

uberlou
Merguez



Since: 26.3.03
From: Glendale, Cali

Since last post: 2956 days
Last activity: 2726 days

#37 Posted on
Alright, here is the Wienerboard exclusive GrubbyLongJohns live RAW report. This one's dedicated to my bro-in-law (teh SchippeWreck who's out of town):

Show opens with a couple Wrestlemania XX vids featuring highlights from past Wrestlemanias. One set to the acoustic version of the Foo Fighters' "Times Like These" and another set to P.O.D.'s "Boom". I still like the Kid Rock WWE/F history vid more. But they didn't show it tonight.

Dark Matches:

Mark Jindrak and Garrison Cade d. Keiji Sakoda and John(?) Evans (he was in the whiteboy challenge some weeks back)

I missed the finish on this match fiddling around with my new camera.

Heat tapings:

La Resistance d. The Dudley Boyz by DQ

The cast of the new UPN show the Mullets (Michael Weaver, David Hornsy, Loni Anderson, and John O'Hurley) were in the front row. I don't know if this was specially taped for their show or not. Crowd was hot and into the Dudleyz. Later in the match John O'Hurley ran into the ring but the Dudleyz scared him off and started chasing him. The end saw D-Von setup a table in the ring and Bubba putting Grenier through it getting them DQ'd. Crowd was pretty pissed.

Goldust d. Steven Richards
Another fun match that the crowd was into. The finish again escapes my mind. It might've been the big powerslam.

Christian d. Solo
Funny, Solo runs into the ring while Richards and Victoria are still in there and he scares them off. Christian wins with the Unprettier.

Rodney Mack (sans Teddy Long) d. Maven
Rodney said something about how Teddy is home recouperating after Rosey put his hands on him (I think he said Rosey). A good section of the crowd chanted "MAVEN SUCKS" and got behind Mack. Mack won with the Blackout.

No Heat pyro as we go to Lilan singing the Star Spangled Banner. She actually didn't sing this when I went to RAW in Anaheim so it was my first time hearing it live. Awesome performance.

King and Coach come out as we get ready for RAW

RAW:

The crowd was mad hot for the opening segment. I, myself, finally got to hear the glass shatter live, finally. The usual boos and asshole chants and lots of "WHAT?'s". I was happy that both had the night off. I had a feeling this would mean less backstage nonsense and more in-ring action. Austin drank some beers with Linda to end the segment.

Molly/Victora d. Trish/Gail Kim
I read about this match at the last couple house shows and was praying i'd get it tonight. THANK YOU JEEBUS! I too was ecstatic at Molly getting the win. The Gail Kim fuck up was pretty bad, the crowd didn't get on her too much with the "YOU FUCKED UP" chants. I think Molly did well helping her recover and getting the match on the right track. It was fun seeing the Divas work live though. It didn't seem too bad.

Evolution Segment
I kinda liked the original Evolution theme from the Motorhead version, but it's still pretty cool. I have to plead guilty, i'm enjoying Evolution. I'm not sure if this was during the break or not but they were hassling Lilian. Another thing I feel guilty about, I marked like a little kid when Goldberg's music hit and I couldn't help but join in the chants. Somehow, I think this Goldberg/HHH feud might be alright. I saw them cut away on TV but live, when Goldberg jumped on the corner rope as Evolution was leaving, he slipped off. The crowd really gave him shit for that. heh.

Randy Orton d. Val Venis
(is this the right placing?)
During commercial break before the match, Flair ripped on the Lakers and Kobe. He still couldn't get the fans to completely turn on him though. But then he talked smack about the LA Kings and said he could whoop all their asses. This seemed to finally push the crowd over the edge. Big heat for Naitch. I didn't take any pics during this match since I was conserving memory and battery. Morley was entertaining in this match. He got in some good offense.

Jericho d. HBK
What can I say? this match was awesome live. The crowd wasn't into it at the start. Some stupid chumps even tried starting up a "BORING" chant during the chinlocks and such. That modified Asai moonsault by HBK was fun to see live. The impact seemed so much stronger than the way it comes off on tv. Pretty soon it was going back and forth the with "HBK" and "Y2J" chants. I swear, I felt worn out just watching that match. Good stuff.

A Lance Storm segment! w00t?

Booker T. d. Test
I'll admit it, no one was paying attention to the ass...*erm* I mean match until the Stacy's ass...*cough* *ahem* Stacy came out with Steiner and started giving her lap dance. I wish I had better zoom or closer seats after this. GOOD GAWD!

Hurricane/Rosey segment
I knew they were gonna go in this direction. I'm all for "Super Size".

Kane vs. RVD
Add me to the New Kaneanites. When he came out with the chains and the police officers, I mean holy crap. He just oozes "nutso-ness". Am I the only one that sees Kane as a more talented Nailz? Kane facial expressions and such were just great. He's got the monster thing down. During the break, he cut a promo again saying how people are laughing at him (and we did). Then he went for one of the production guys and gave him a powerbomb. He then turned his attention towards Lilian. Kane asked her if he was ugly. She said no but Kane said just like everyone else, she's lying. He chases her off but returns to the ring before the commercial break ends. I think they did a good job with the recap vid with the JR burning and such.

The match itself wasn't really a match. But RVD was intense. I think it's good they're saving this and possibly building up to a SummerSlam match. Great sight live seeing RVD rammed into the set with the sparks and such. Big reaction from the crowd after the tombstone. Scattered "HOLY SHIT" chants.

After RAW went off the air, nothing happened. Linda was stretchered out and RVD left on his own refusing help.

Overall, the crowd was alright. Lots of "FREE KOBE" and "KOBE IS INNOCENT" signs. The only section tarped off where the nosebleeds that were opposite the camera's view. Besides that the place was packed.

A good time was had by all.

Most of the pics I took, I reduced in size and uploaded here:
http://pages.sbcglobal.net/sureshot/uberlou/rawpix/

And this isn't the greatest or clearest picture, but I've noticed Net Hack Slasher enjoys having pics of Lilian and Trish together judging by his avatars. So here's one for your collection from yours truly:





(edited by GrubbyLongJohns on 21.7.03 2340)

---
drivebye14
Cotto



Since: 5.9.02

Since last post: 5259 days
Last activity: 5211 days

#38 Posted on
ubermonkeys, its time for you to stop watching the wwe. if you cant enjoy a GREAT 20 minute match on free tv and a strong build up of a character that has been useless for years now, then you are just burned out on wrestling or, more likely, one of those pathetic people who needs to find something to complain about and cant enjoy anything. Also, i would like to point out that hhh has been nowhere near the main event scene for more than a month now, and if ANY OTHER CHAMPION was not in the main event angle for such a long time, the majority of this board would be crying conspiracy and linking it somehow to the steph-hhh cabal... great show all around, i cant believe how much better raw is than smackdown right now despite having signifigantly less in-ring tallent...



Originally posted by Ubermonkeys

---

I think I saw more of the same Raw that SHG did and that so many others seemed to miss.

I don't understand all this love for Kane from setting the JR mannequin on fire and his big show-ending assault on Linda being the excruciating pain of having your head being a foot off the ground when a guy falls to his knees. Unless his crotch stench knocked her out, I call bullshit. It was, as OMEGA said, a business-exposing heap.

Jericho vs. Shawn was about the most boring piece of shit match I've seen in a long, long time. Who got over from that? Jericho, after it took two other guys helping him? Orton, whose finisher is so awesome (on a fucking chair, no less) that it can't even finish off a guy that's been wrestling for 20 minutes? HBK for lasting that long against a three man assault? Bleh. It took 15 minutes too long to accomplish nothing, and if one crappy chain wrestling sequence in a match makes it "good", then... fuck it, it just doesn't. Also, long does not always equal good. In fact, it rarely does.

Pulling the Russo and busting out the SHIT gag was lame and unless Rosie's new ringname is actually "The Shit", it wasn't worth it.

Your Raw MVP was Stevie's hat.



---
Ubermonkeys
Frankfurter



Since: 2.1.02
From: Michigan

Since last post: 4856 days
Last activity: 4731 days

#39 Posted on
Thank you for summarizing your view of my existance and calling me pathetic. I'll try to keep this on topic so we don't all get treated to the "deleted by CRZ" sighting.

See what fuelinjected and I were doing a little bit ago? I disagree with him, he disagrees with me. We both try to make points and debate the issue. It goes on for a while. I don't berate him because I don't agree with him. He does the same. Watch.

if you cant enjoy a GREAT 20 minute match on free tv

Show me one and I will. There have been some good matches in the past month. Most of them were on Velocity, a few were on SmackDown. To me, constant headlocks, wristlocks, a token pinfall reversal sequence (at least they didn't do Indy Respect), and some bad booking doesn't give me a feeling that this was a good match. Your mileage may vary.

and a strong build up of a character that has been useless for years now

You got that half right. I don't think putting some cuffs on Kane and having police/security/whatever letting him loose to wrestle AFTER HE SET A GUY ON FIRE LAST WEEK is strong character development. He beats up Linda, wow. Aside from even the writing itself, this worked about as well for me as the JR thing last week because the visual was so poorly executed. I don't like Linda or JR. So I don't care. If you really enjoy them, and that caused you to have a reaction to Kane, great for you. It didn't work for me.

Also, i would like to point out that hhh blah blah blah

If you're going to insult me and feel the need to put me in my place, please at least stay on topic and don't wander off into nonsensical pre-bashing of HHH bashers. It makes me feel cheap. If you have any further television viewing suggestions for me, here's a link to private message me so everyone else can be spared.


---
That Satan's a good guy. He shares his Skittles.
darkmatcher
Bockwurst



Since: 12.2.03
From: New York, USA

Since last post: 4014 days
Last activity: 3090 days

#40 Posted on
Originally posted by gugs

---



The Walls of Jericho hurts so little that a 40+-year-old man with a surgically repaired back can crawl all the way across the ring and almost get to the ropes after being in a match for 20+ minutes and taking several suplexes and backbreakers.

Shawn is 38.
And he sure don't LOOK 40+ either, pal.



---


what you say
Pages: Prev 1 2 3 4 5 Next