ScreamingHeadGuy
Frankfurter



Since: 1.2.02
From: Appleton, WI

Since last post: 2302 days
Last activity: 2302 days

#1 Posted on
FOOTAGE! of Austin/Bischoff, Austin violencing the talent, and JR/Kane from last week. "Damn you to Hell" - yeah, it IS a Planet-of-the-Apes vibe.

Raw, in LA....and a Fashion Report, too.

Bisch, in black suit with tan shirt (top button undone), in the ring, talks. But Linda (McMahon, not Miles), in grey suit (y'know, a woman-cut suit), interrupts. Hooray - McMahons on BOTH shows this week. Why is Kane under "House Arrest" if no-one presses charges? Then Austin, in "F*CK FEAR/DRINK BEER" black tshirt, jean shorts, and kneebraces, interrupts. Hooray! Taking away Austin's fists will make him use his mind (and hopefully turn heel). The crowd is very Pavlovian. 16 minutes of OUR lives.

Trish, in sparkly grey trenchcoat, black hat, and sparkly silver bodysuit, and Gail, in black trenchcoat and cyan lace-up top and skimpies, vs. Molly, in black bodysuit with turquise trim, and Victoria, in black (maple-leaf motif top) with Stevie, in pink "SR" fullcuts and hat. What - King tries to make COACH the heel? Well, at least he's shutting up about "puppies". Gail, apparently, wears a blakc bra (and King orgasms). Nice match, and Trish's heel turn re-starts (?).

King, in black/white vertical striped sparkly with silver scrollwork, and Coach, in grey "WWE"-monogramed tshirt, commentate. And the Lazy Writers' Poll returns! Fuck you, Lawler.

Terri, in black with sparkly "zipper", in the back. Fortunately, Jericho, in sparkly silver/blue "Hilight" jacket, with GLASSES!, shows up. Austin/Bischoff argue like an elderly married couple. What the fuck is "bling bling"?

Evolution, HHH in black silk shirt (top three buttons undone) and black slacks, belt over the shoulder, Flair, in black suit with white tshirt, and Randy, in black "Orton" undies with blue bolts, are out. Lillian is in black which makes me think "bondage slave" (yowzas!). Orton talks, and his package draws my eyes like iron filings to a lodestone. I am disturbed by that, really. Randy vs. Adbreak vs. Val, in white towel and black undies with purple "V"s. HHH joins commentary, improving its quality. Coach (on Orton) "HE's got all the physical tools." See - it's not just me! Average match. Hey, did they get Motorhead to do lyrics for Evolution's theme? Pimp the gold "Evolution" plate/"Paid, Laid, and Made" black tshirt. Goldberg, in black top and black jeans, is out.

Evolution, in the back, has a diabolical plan.

Jericho, in same as before, vs. Adbreak, vs. Shawn, in blacksleeves with silver chains, black mirrored leather pants, and black tights with silver sundered hearts. This match gets Earl Hebner. Lawler, really, SHUT THE FUCK UP. Flair comes out and I get a bad feeling. Adbreak ambushes us in mid-hold! Shawn's been pulling up his tights a lot this match. Randy interferes, 'cuz we can't go a week without that happening. A nice match. It woulda been better: 1)without Jericho introducing the Steel Chair, 2)without Evolution's interference, and 3)with decent commentary. Which is a damn shame, 'cuz the wrestling was in the "good" zone.

Hey, here's FOOTAGE! from just earlier tonight. 'Cuz original material is so passe.

Storm (with tweaked music), in black pants with red stripe on the side, reads. In the back, Kane arrives with rent-a-cops. So, lemme see if I understand this. Kane gets dressed at home (replete with towel), is cuffed and chained, flies (dressed and in chains) all the way to LA, and arrives escorted by the cops, even though he has yet to be charged with a crime? Color me beyond suspending disbelief. And what the hell was with Storm - that didn't go anywhere.

The Greek Chorus (commentators) shill the Lazy Writers' Poll agian.

Booker, in PLAIN black undies, wearing the IC Title, vs. Test, in red undies with black somethings on his hips. In the back, Christian watches. Steiner, in chainmail and black pants, sits out with Stacie, in black panties, red skirt, and black top. Um, guys, remember the match? And a poor match, at that.

Results of the Lazy Writers' Poll: 83% say "Shut up, Lawler".

In the back, Rob punches air.

In the back, Hurricane and Rosey talk. Wait - Rosey talks? WTF? Golddust arrives (hooray) to talk, too.

Kane, in straps 'n spandex, black towel, and chains, with dozens of rent-a-cops (hey, doesn't Kane understand his rights of Habeus Corpus?) vs. Adbreak vs. Kane's FOOTAGE! vs. Rob, in blue/green/red singlet with ying/yangs. Nick Patrick gets to referee this debacle. Um, I'm just gonna call this a no-contest. (Did the match even start?) Arn Anderson, in red shirt, is out. Linda McMahon is out, too, and only Lawler can sacrifice himself to buy afew seconds. Hey, fuck this noise.

Overall: I had low expectations going into tonight. And they were met (though I had hoped that, with expectations that low, they would have been surpassed). The pacing was horrific, and everything just seemed off. I was not entertained. In fact, I am downright disgusted to have spent two hours of my life on this episode.

So Raw has burned-up a month, instead of using it to create a really strong build for Summerslam.

(edited by ScreamingHeadGuy on 21.7.03 2218)

---
Fashion Reporter Extraordinare
Promote this thread!
The Great Thomas
Sujuk



Since: 17.6.02
From: Miami, Florida

Since last post: 4929 days
Last activity: 4929 days

#2 Posted on
I was truly into the woman's match until Gail Kim botched that one spot. I spent the rest of the match shielding my eyes.

Now, I think of Kane TOMBSTONING Linda, and Gail became the least of my worries. That was f'ing BEAUTIFUL! (Hey, did Linda do a blade job?)


---
New Kane Continues His Reign Of Terror!
tshman122
Polska kielbasa



Since: 20.6.03

Since last post: 5641 days
Last activity: 5444 days

#3 Posted on
What can i say i liked it. Y2J v HBK was a great match notice that all the headlocks and arm drag spots were taken from the Ironman match. At first i was afraid they were going to do the screwy finish but Shawn taped in the end an put Jerico over big. That finish makes sense because it builds not only Jerico but Orton as well. The whole Austin/Bishoff/Linda/Kane/RVD stuff was boring until the end. They are doing a terrific job at turning Kane into a monster again, and we all thought they would bury him? Hes gotten the main event nod each week since losing his mask.
shinstrife
Boudin rouge



Since: 5.10.02

Since last post: 1056 days
Last activity: 136 days

#4 Posted on
I hate to admit it but Triple H's commentary was quite funny. Mainly his quote on how JR should of stop, dropped, and rolled. BTW...does it seem that Kane kind of looks like Brock now, more so with his face.


---


[url]http://home.att.net/~thehurricane/league.jpg[/url]
The Hurri-League
RKMtwin
Boudin rouge



Since: 1.3.02
From: Denver, Colorado

Since last post: 3736 days
Last activity: 3180 days

#5 Posted on
All I can say is...

HOW IN THE WORLD can Kane be seen in any other light but A$$HOLE?!?!?!?!

I'll have more to add later on.


---
David Crockett sez it best, folks: "Look at 'im, Tony! Look at 'im!"
BigDaddyLoco
Scrapple



Since: 2.1.02

Since last post: 67 days
Last activity: 66 days

#6 Posted on
---

Overall: I had low expectations going into tonight. And they were met (though I had hoped that, with expectations that low, they would have been surpassed). The pacing was horrific, and everything just seemed off. So Raw has burned-up a month, instead of using it to create a really strong build for Summerslam. I was not entertained. In fact, I am downright disgusted to have spent two hours of my life on this episode.

---


I disagree I thought this was a very good Raw. They are getting The Evolution, Kane and The GM story all over at once. That's three storylines on one show. It almost looks like they are booking with a plan.

Triple H looked like a boozed out rock star and Goldberg looked legit in his challenge. Triple H is A-OK.

A very good HBK/Y2J match. The runins were weak, but I'll take what I can get, and HBK tapped!

Kane's entrance was great. Full chains, black towel and security. It had old Kane/Hannible Lecter and one pissed mother fucker all rolled into one. Kane's also taken out the two most sympathetic characters in the WWE in J.R. and Linda. Kane's out of control and I love it.

Raw is coming back!


---
Shem the Penman
Toulouse



Since: 16.1.02
From: The Off-Center of the Universe (aka Philadelphia)

Since last post: 1817 days
Last activity: 1615 days

#7 Posted on
Linda did have some blood on her neck, but it wasn't hers. I believe RVD bladed after he was thrown into the video wall -- at least, I think I saw blood on his face afterward -- Kane got some on his glove, and smeared a bit on Linda when he grabbed her by the throat.

Did they really have to drag the whole cops/house arrest bit into this angle? I suppose it'd look funny if Kane just torched J.R. on national television and wasn't arrested for it, but this is the kind of half-assed stab at "plausibility" that only makes things worse. Once the law is involved, you just naturally start asking how the cops could let Kane go to wrestle, or why they'd let him fly to Los Angeles at all, or why the commentators make it sound like Kane would go scot-free if J.R. decided not to press charges ...

Ah well. It's hard to complain about a show that gives away a 25-minute Michaels/Jericho match, and decent showings by Randy Orton, Test, and Booker T.


---

"I do have a degree in electrical engineering... from almost 20 years ago. Punchcard systems were just becoming obsolete, we had rotary phones in the dorms, and a modem was still a gizmo the size of a shoebox into which you squooshed the phone receiver itself. In short, we lived like animals.

The instant obsolesence is why I became a writer. The rate of punctuation in a sentence doesn't double every 18 friggin' months, and you never have some 22-year-old looming over your shoulder, shaking his head, saying "dude... you're still using adverbs...?"

-- Bob Harris
The Great Thomas
Sujuk



Since: 17.6.02
From: Miami, Florida

Since last post: 4929 days
Last activity: 4929 days

#8 Posted on
I'm surprised no one except ScreamingHeadGuy even mentioned THE RETURN OF (Tourette's Syndrome) GOLDUST!!!

Granted, it was a backstage skit, where he called "Young Roosevelt" a big SH*T, but still...

Good work, RAW!


---
New Kane Continues His Reign Of Terror!
Jakegnosis
Morcilla



Since: 26.7.02
From: Maine

Since last post: 4414 days
Last activity: 4398 days

#9 Posted on | Instant Rating: 3.91
New Kane rules.

I really didn't want him to unmask, but they're building the best storyline I've seen in the WWE for a long time, so I take it back. Kane in the shackles with the police escort was great. Knocking out the light and half of the "RAW" screen with RVD's head was gold. The tombstone on Linda was the absolute shit. I can't wait until next week.

Jericho/HBK would have been better if it was a clean match, but the wrestling was pretty sweet. What the fuck was up with cutting to the ad break in the middle of the damn Walls of Jericho, for crying out loud?

Gail Kim sucks. Victoria should have the belt. 'Nuff said.

Booker/Test sucked. Way to make the champion look strong, WWE. If you want to build Test/Steiner some more, don't do it at the expense of the new IC champ.

Sean Morley is the man. He could be so much more if he didn't always have a lame gimmick. He's worth ten of Randy Orton, who I've decided I never want to see on my television again. Remind me again what you Orton fans see in him?

Bischoff and Austin are great as feuding GMs, and tying their storyline in with Kane's is something I haven't seen in a while. Did WWE hire some new writers recently? I think someone actually put some thought into the booking and storylines while Vince was looking the other way.

Good RAW, on the whole. I haven't enjoyed the show this much since before the Invasion.


---

Which Trigun Character are You like?

Rangers Lead the Way!
It's False
Scrapple



Since: 20.6.02
From: I am the Tag Team Champions!

Since last post: 308 days
Last activity: 102 days

#10 Posted on
My first thought the moment Van Dam went through the electric sign was "Damn, he looked like a total puss". He got practically NO offense in against Kane.

But all those thoughts went out the window when Kane whipped out the TOMBSTONE FUCKING PILEDRIVER~! on Linda McMahon! HOLY SHIT! I'm sure all of us thought Linda was untouchable and I personally never thought I'd see the day where she took anything more than a slap in the face from her daughter. They MUST be serious about getting Kane over! But I have a bad feeling that Triple H's "upstage-o-meter" is about to go off.

Y2J/HBK II rocked the house like we all thought it would. And the right man went over! Huzzah! If HBK puts Orton over, then I don't ever want to see anybody complain about him again.

Ugly, ugly women's match. The standout moment was obviously Kim's botched spot. But she didn't try to repeat it, so thank God for small favors.

The buildup begins for the highly anticipated (?) Triple H/Goldberg match for Summerslam. When you consider that one is banging the boss's daughter and the other hasn't made any friends in the locker room, does anybody give Goldberg a snowball's chance in hell of winning? The buildup better be good.


---
Why are these two men unemployed???
Underwater
Boerewors



Since: 5.10.02
From: Battle Creek, Michigan

Since last post: 4831 days
Last activity: 4480 days

#11 Posted on
This week's Raw definitely showed to me, at least, how completely unecessary the authority figures are. The show was fairly well paced and there was a good emphasis on the in-ring action instead of the boring promos.

Gail Kim really needs to spend some time on Heat for a few weeks. She really doesn't seem to be comfortable wrestling on TV yet and she definitely needs some more seasoning. Gail is an OK wrestler, but she's really unspectacular in the ring and blowing spots isn't going to help her get over. At this point, she's Lita with better looking forearms.

Michaels/Jericho was good, but not great. I'm mostly happy that they just did a finish that makes Jericho look good. Where Jericho goes from here is anybody's guess. Coach and King's commentary REALLY made me miss JR. And I have been hating JR's commentary lately. Coach just never seems to have any idea or care about what is going on in the ring while he's announcing.

I'm a little annoyed that the main-event was shaping up to be a decent brawl before they did the sportz entertainment finish, but Kane tombstoning Linda is EXACTLY what he should be doing. Not the stupid setting JR on fire shit, he should be killifying in an in-ring context.

Solid show with good wrestling and angle development, which is exactly what Raw needs right now.




---

*cry*
RKMtwin
Boudin rouge



Since: 1.3.02
From: Denver, Colorado

Since last post: 3736 days
Last activity: 3180 days

#12 Posted on
I will ALWAYS give props to a wrestling show if they offer an awesome, one-on-one main event caliber bout that goes almost half an hour. I really did enjoy the Y2J-HBK battle tonight.

It makes me wonder, though... is Chris Jericho the next member of Evolution? It makes sense, especially since he's already had a go-round with Goldberg. HHH is going to have to get all the help he can get, and cut corners and cheat and so on as much as possible. If not, we've got a NEW World's Heavyweight Champion at SummerSlam.

And I agree 1000000% with Jakegnosis. New Kane DOES rule, and I for one cannot WAIT to see him learn his lesson. But who the F*CK is gonna teach him???

Good edition of RAW tonight.





edit: spelling. I need glasses!



(edited by RKMtwin on 21.7.03 2044)
---
David Crockett sez it best, folks: "Look at 'im, Tony! Look at 'im!"
Keeper
Blutwurst
Moderator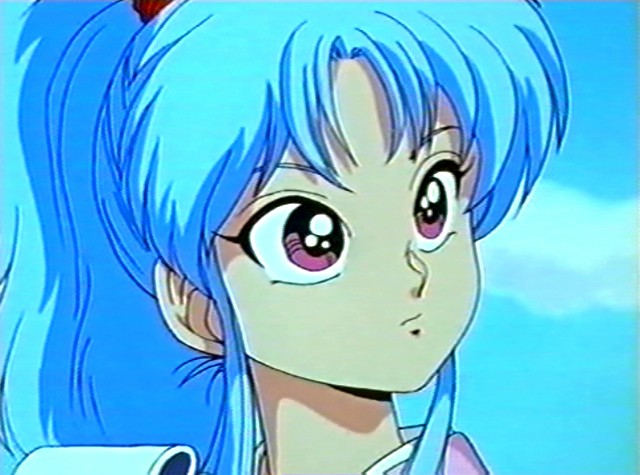 Since: 1.3.02
From: Worcester, MA

Since last post: 1381 days
Last activity: 152 days

#13 Posted on
I enjoyed it. First time in a while that I watched almost all of it without being distracted or flipping over to the baseball game (which was out of hand anyway). Good to see that Michaels and Jericho got almost a half an hour (with entrances and commercials, I know :)).

One complaint is that they should have used some better camera work during the tombstone, because you could see (from both angles) that Linda's head didn't come close to the ramp. I know that you have to be careful because she is the bosses wife, but they could have done it better. I am done nitpicking. A good version of RAW in my book.


---

Don't fear the Reaper! (she's cute)

Murphy's Law "The odds of the bread landing buttered side down are directly proportional to the price of the carpet."
OMEGA
Lap cheong



Since: 18.6.02
From: North Cacalacky

Since last post: 3494 days
Last activity: 1100 days

#14 Posted on
Jericho v. Michaels was excellent. Kudos to WWE for giving them a full 25-minutes to work with.

The tombstone onto Linda McMahon was almost as business exposing as Undertaker's tombstone to Jake Roberts at WrestleMania VIII. Y'know, the one where eve the tips of Jake's long hair were about a foot off the ground?

May we please let Kane and RVD go their seperate ways now? I realize that for the storyline to work, Kane needs to destroy everyone in his path, but they've killed Van Dam enough already. He's already dying a slow, painful death. Do we really need to shove his body in the ground and throw dirt on him right away?


---
The answer to WWE's financial problems...

The Great Thomas
Sujuk



Since: 17.6.02
From: Miami, Florida

Since last post: 4929 days
Last activity: 4929 days

#15 Posted on
Originally posted by Jakegnosis

---

New Kane rules.

---
Originally posted by RKMtwin

---

And I agree 1000000% with Jakegnosis. New Kane DOES rule

---
Wow. And I thought my campaign of calling him "New Kane" wouldn't get over.


---
New Kane Continues His Reign Of Terror!
fuelinjected
Banger



Since: 12.10.02
From: Canada

Since last post: 4815 days
Last activity: 4815 days

#16 Posted on | Instant Rating: 5.15
The Jericho/HBK match is enough to make it an easy thumbs up but I'm just not digging this swiss cheese Kane angle. House arrest but he can hurt people once in the arena? Why's he under house arrest if no charges were filed?

Plus, the whole angle is baiting a Stone Cold return and it's not gonna deliver it so anybody else fighting Kane is second rate at best.
Eddie Famous
Andouille



Since: 11.12.01
From: Catlin IL

Since last post: 729 days
Last activity: 270 days

#17 Posted on

I have just rewatched the "Professional Wrestling Super Addiction Tape #1" from DEAN RASMUSSEN, so the running theme behind watching Kane at the end of the show for me was....

where's (old Florida devil-worshipping) Kevin Sullivan?

You can get the referenced tape at:

http://www.deathvalleydriver.com/deancomps.html



---

George Washington gave his signature
The Government gave its hand
They said for now and ever more that this was Indian Land

"As long as the moon shall rise"
"As long as the rivers flow"
"As long as the sun will shine"
"As long as the grass shall grow"



Mr Heel II
Lap cheong



Since: 25.2.02

Since last post: 11 hours
Last activity: 11 hours

#18 Posted on
Kane was just great. Linda taking a Tombstone was the last thing in the world I expected, even if they unwisely chose the camera angle showing her head several inches from actually hitting the stage. I kind of laughed at the chains and the whole house arrest idea, but the longer they are able to effectively present it, the more of a monster he will seem. Good stuff.

I totally agree with Big Daddy Loco's comment about Triple H ("Triple H looked like a boozed out rock star"). H really looked to have a cocky, lazy feel about him, like nothing could happen to him, then here comes Goldberg. Nice start to that feud.

I was pleasantly surprised that Michaels and Jericho not only got the space to put on another great match, they got nearly a quarter of the broadcast.

I really enjoyed tonight. Test/Booker T with the Stacy/Steiner "interference", Evolution's "Lemmy-ized" music, the women's match, the midcard chatfest...Good show.



---
BOSsportsfan34
Pepperoni



Since: 2.1.03
From: MA

Since last post: 1033 days
Last activity: 365 days

#19 Posted on
I have to say it was one of the better RAW's in quite some time. I don't think HHH will "upstage" the Kane push as some have suggested. He'll be busy with Goldberg thru SummerSlam. If Goldberg does win the title, Kane is probably Goldberg's first challenge.


---

"Seattle takes Luke Ridnour to go with Collison ... they're stockpiling white guys to go clubbing with Brent Barry." ESPN.com's Bill Simmons from his 2003 NBA draft diary.

Ubermonkeys
Frankfurter



Since: 2.1.02
From: Michigan

Since last post: 5071 days
Last activity: 4945 days

#20 Posted on
I think I saw more of the same Raw that SHG did and that so many others seemed to miss.

I don't understand all this love for Kane from setting the JR mannequin on fire and his big show-ending assault on Linda being the excruciating pain of having your head being a foot off the ground when a guy falls to his knees. Unless his crotch stench knocked her out, I call bullshit. It was, as OMEGA said, a business-exposing heap.

Jericho vs. Shawn was about the most boring piece of shit match I've seen in a long, long time. Who got over from that? Jericho, after it took two other guys helping him? Orton, whose finisher is so awesome (on a fucking chair, no less) that it can't even finish off a guy that's been wrestling for 20 minutes? HBK for lasting that long against a three man assault? Bleh. It took 15 minutes too long to accomplish nothing, and if one crappy chain wrestling sequence in a match makes it "good", then... fuck it, it just doesn't. Also, long does not always equal good. In fact, it rarely does.

Pulling the Russo and busting out the SHIT gag was lame and unless Rosie's new ringname is actually "The Shit", it wasn't worth it.

Your Raw MVP was Stevie's hat.




---
That Satan's a good guy. He shares his Skittles.
Pages: 1 2 3 4 5 Next