Stephanie
Landjager



Since: 2.1.02
From: Madison, WI

Since last post: 2010 days
Last activity: 65 days

#1 Posted on | Instant Rating: 5.22
From Bridgeport, CT, here we go again...

Edge enters the arena, wearing a sportcoat but no belt. Where's the belt? In a "relay" (looking rather like a pre-taped segment), Lita is standing on the dock of the bay (wasting our time) with the "spinner" belt. Saith Edge, it's time to eliminate all traces of Cena, so Lita casts the "spinner" belt into the water. Edge proclaims the start of a new era and is covered from sight by a column of dry ice fog; the fog lifts to reveal the new WWE Belt - a "spinner" belt with a new "Rated R Superstar" spinner. Edge opens the floor to new competitors; Jeff Hardy answers. Edge says he ruined his brother Matt's career because he had "talent...no-talent"; Jeff beats on Edge, who retreats in haste.

Highlanders (Highherders? Sheeplanders?), Eugene, and "Hacksaw" Jim Duggan vs Spirit Squad: much punching and kicking; Highlanders hit a springboard reverse suplex to win.

Edge is looking for Vince but finds Coach instead, working the Bowflex in Vince's office. Note "The Marine" poster on the wall. Coach shills the Bowflex and the McMahon DVD, then grants Edge's wish for a 1-on-1 match with Jeff Hardy, non-title. Edge exits, and the McMahon Men enter. Vince is in a "foul mood" and feels "gnarly"; Shane recommends that last night's dX win be expunged because Shane was the legal man. (Oh goody, a Dusty finish; the crowd loves those!) Vince says it's not over with dX. (Too bad.)

Interview with RKO: He was screwed at SummerSlam, so Ric Flair (a bigger legend than Hulk) will pay. Enter Carlito, who thinks Hulk winning was cool. RKO reminds Carlito that he didn't have a SummerSlam match, then belittles Carlito's character and demands respect.

Hey, it's HHH! And Vince and Shane are watching! And Shawn's spazzing all over the desk! Well, dX found the WWE LearJet, borrowed some champagne, and decorated the plane with neon-green dX insignias. Vince - attempting fury, but demonstrating constipation - destroys the TV and roars in anger.

WWE Rewind: Lita wins the WWE Women's Belt.

Trish Stratus vs Victoria: Trish wins with the Stratusfaction. Immediately afterward, Vince and Shane come down to ringside. The crowd enjoys dX's graffiti, but Vince does not, and berates the crowd for encouraging dX. Vince has called the police on dX, and the airport's just across the street from the arena! Will dX be arrested?

We're back, and we switch to dX - but they're not at the airport, they're atop Titan Tower. They begin talking about famous people (Neil Armstrong, etc) leaving their mark, and the camera pulls back to reveal the dX "mark" on the side of Titan Tower - with dX mooning on top. Vince, "visibly shaken", drops his microphone and leaves to the sound of "hey hey hey goodbye."

This fall: "Gridiron Gang", starring "Dwayne 'The Rock' Johnson". Coach with heart starts football team to redeem imprisioned youth. Another formula picture; Dwayne's significantly smaller than he used to be.

This Week In Wrestling History - August 26, 1999: the first Smackdown!, a "weekly staple and revolutionary force in broadcast television". Taker/Show defeats X-Pac/Kane and the Acolytes, Shane beats Mankind, Test proposes to Stephanie, special guest referee HBK superkicks the Rock during HHH's title defense.

The McMahon Men meet Mick Foley, who calls Vince "Vince". Vince takes umbrage and demands that Foley join the Kiss My Ass Club or "somebody's getting fired".

Edge vs Jeff Hardy: Jeff wins by DQ when Lita pulls Edge out of the ring after a Swanton Bomb; Cena then jumps Edge and they brawl backstage and out of the building.

Back from commercial, Cena and Edge continue to brutalize each other, slamming each other into the dock and the railings; Cena then slams Edge into the pavillion bulletin board (Cena: "I think there's a message for ya on here!"SLAM"That's the message!"), and a tree ("Ya gotta be one with nature"SLAM"ya tree-hugging son of a bitch!"). The road agents pull off Cena while he's choking Edge with a hose, allowing Edge to hit Cena with a life preserver ring. Cena regains the upper hand, knocks out the road agents, and throws Edge into Long Island Sound.

WWE Slam of the Week: Kane chokeslams Shelton Benjamin.

Foley & Melina: Foley doesn't know if he can join the KMAC. Melina advises him to think it through, and calls Foley her "mentor and best friend". She says she will support Foley 100%, and they hug.

Johnny Nitro vs Kane: Nitro's added half a dozen paparazzi to his entrance - nice touch. Kane wins by DQ when Umaga jumps Kane mid-match; Umaga beats Kane down and hits him twice with the Samoan Spike. Umaga impersonates a tiki statue as Kane spits up blood.

Diva Search recap: Layla wins.

Trailer for "The Marine". A gang of robbers, led by Robert "T1000" Patrick, takes the wife of ex-Marine John Triton ("a one-man strike force that never surrenders") hostage; Triton must save his wife and get the bad guys. Opens October 13.

NEXT MONDAY NIGHT, RAW IS LIVE ON SCIFI (SAME TIME).

Flair vs Orton: Flair's noticeably battered and bruised. Orton wins intitially with a RKOut-Of-Nowhere, but the decision is reversed when Orton won't stop beating on Flair. Carlito makes the save.

Special Replay: Regal kisses Vince's ass.

Kiss My Ass Club: Foley comes out with Melina. Foley loves the WWE, but doesn't need it. Vince responds that he's not going to fire him - he's going to fire Melina. Foley responds: "Nobody is worth kissing your ass for - except her". Melina begs him not to do it; Foley tells he she's on the verge of being the greatest WWE Superstar ever, and it's a small price to pay for her friendship. Foley orders Vince to drop trou, and kisses his ass. Melina then Golattas Foley, and fires Foley for Vince. The three leave together, Vince proclaiming his power and his happiness; however, once he leaves the arena, he's miserable again, bemoaning the vandalism of his plane. Shane tries to console him as they enter their limo to return to the airport; however, as they drive away, a chain is seen dragging from the rear of the limo. Suddenly, the rear axle of the limo is ripped out; the dazed McMahons exit the limo and find a neon-green dX insignia spray-painted on the side. A furious McMahon kicks the limo and rants as the camera fades.

Steph

P.S. I beat KaneRobot by two seconds. He's got better detail, probably helped by having a computer and a television in the same room. Can these be merged?

(edited by Stephanie on 21.8.06 2210)
---

I'm going twenty-four hours a day...I can't seem to stop
- "Turn Up The Radio", Autograph

Wiener Of The Day - June 10th, 2003
W Of The Day - September 11th, 2004 (add spooky music here)
Promote this thread!
KaneRobot
Morcilla



Since: 24.2.02
From: Bowels

Since last post: 3914 days
Last activity: 3207 days

#2 Posted on | Instant Rating: 5.10
Edit - Crap. I didn't know someone else was going to do this. Sorry. Please lock...this was reposted in the other thread here.
------------------
jwrestle is away this week. Forgive me, I don't do this much. Here you go:

-RAW #691-

Edge is out sans Lita. He tells the crowd they were all wrong about Cena beating him. He goes into the front row and asks some little kid "did you think your hero John Cena was going to beat me last night?" The kid just looks at him, somewhat baffled. Edge tells him he's wrong anyway. Lita shows up on the video screen to toss the spinner belt in the river, Austin/Rock in Detroit-style. Edge gets his own spinny belt with the "Rated R Superstar" logo in the middle. Jeff Hardy comes out to have a few words with Edge. No glow paint. Same music, same dance. Edge says he thought Jeff died 3 years ago. Edge says Jeff is a no-talented loser, just like Matt. Edge gets decked but escapes the Swanton Bomb.

Commercials

McMahon DVD set ad. Do you love the Kiss My Ass Club? Now you can PAY to see it!

Match 1 - SPIRIT SQUAD VS. HIGHLANDERS & DUGGAN/EUGENE
Tag champions the Spirit Squad is in the ring. Their opponents come out, Eugene and the Highlanders charge the ring while Duggan is busy playing with his flag. Mitch is Squader on the outside of the ring. Eugene gets worked over, Duggan gets the USA chant going. Eugene's boots are still green. Crowd is dead for the faces besides Duggan's HO-ing to the crowd. Robbie gets worked over, a second USA chant fails, but a crowd-started "WE WANT HACKSAW!!" chant MOST CERTAINLY DOES NOT. Hacksaw tries for a third time to get the Scotsman pumped by a USA chant, which goes until Duggan gets cheapshotted. Kenny tries for the top rope legdrop on Robbie and misses. Robbie gets the tag to his older, balder, fatter son cousin. Hacksaw is in to break up an pin, and gets all of one punch in before he's pulled to the outside for a brawl. Highlanders hit a "reverse springboard suplex" (as called by Ross) for the win during the chaos. The fans wanted Hacksaw, WWE failed to deliver. FOR SHAME, WWE.

Winners: Highlanders & Duggan/Eugene

Edge is in the back to talk to Coachman. Coachman gets a plug in for the McMahon DVD AND the Bowflex Xtreme at the same time. Edge demands a match with Jeff Hardy, but he wants it non-title. Coachman says Vince gave him the power to do that, so he grants it. Vince and Shane walk in, Vince does his little growling routine at Coachman and tells him to get out. Shane says the illegal man got pinned last night, Vince does more of that stupid growling and says it's not over with DX.

Commercials - Show vs. Sabu rematch tomorrow night.

Grisham is in the back with Orton. He says he beat Hogan 1, 2, 3 and it doesn't matter if his foot was on the rope. He says Flair is a bigger legend than Hogan and he'll beat Flair tonight. Carlito interrupts and says Hogan getting his hand raised was cool. Orton asks Carlito where he was last night, tells him he has stupid hair, and demands respect. Orton walks off with no punches thrown.

HHH is at the airport recapping last night's events vs. the McMahons. HHH describes Vince flying home. Shawn flies a little plane in his hand and for some reason pantomimes it crashing. They cut to Michaels and HHH coming off of Vince's plane. They're both holding drinks. Shawn scratches the paint and they make a big deal out of it, which of course leads to the revelation that DX is painted on the plane in two places (which you could see in the corner of the screen before it was "revealed"). In response, Vince grunts like a voice actor for a Mortal Kombat game, and then kicks the monitor off the table.

Commercials

WWE rewind is Mickie James dropping the women's title to Lita from last week.

Match 2 - TRISH VS. VICTORIA
They quickly go to the outside with Trish hitting a Thesz Press off the apron to the floor. Back in the ring Trish hits a bunch of stuff including a victory roll, but her Stratusfaction is countered. Victoria works her over, and a sidewalk slam is awkwardly turned into a headscissors by Trish. Victoria is victimized by a top-rope hurricanrana, but recovers and goes for the Widow's Peak, which is ALSO countered. Trish hits the Stratusfaction for the win, but Vince and Shane are out right away to make sure no one pays attention to the victory.

Winner: Trish

Ross says Vince's plane is 30 million bucks. Vince says Vince's plane is 30 million bucks. I'm half-expecting a Snakes on a Plane reference here. "You suck" chant. Vince says DX sucks, and they will be arrested. Not only that, but they'll SHOW DX getting arrested on TV. Awkward cut to commercials.

Commercials

Vince and Shane still in the ring. They go to HHH and Shawn at the airport...but wait, they're not AT the airport, they're on top of Titan Tower. They build up how amazing Titan Tower is before revealing they entire side of the building sprayed with the DX logo. Ah, art imitates life. HHH moons the camera although you can barely see him at this point. Vince is "shaken" as Shane assists him from the ring. The crowd sings "Na na na na" to him as he leaves for some reason. Vince plays off of it well though. They don't play any music because this is really really real serious business.

Commercials

TWIWH: Smackdown in 1999 - the premiere episode, including Steph's acceptance of Test's marriage proposal. Steph looks alarmingly better back then.

Vince and Shane walking through the back. Foley show up and calls him "Vince." Vince is mad because Foley called him names last week and said he could kiss Foley's ass. Vince doesn't like him, says stop calling him Vince. I guess Foley is a good guy(?) since Vince wants him to join the Kiss My Ass Club. Foley says it's ridiculous. Vince says someone is getting fired if Foley doesn't kiss his ass.

Match 3 - EDGE (W/LITA) VS. JEFF HARDY
Hardy out first - still no paint, but he does have new pyro. Edge and Lita come out. Believe it or not, Lita is wearing a shirt split down the middle that shows off her rack. Edge can't even get in the ring before Hardy dropkicks him through the ropes and leaps over the ropes at him. He goes after Lita, Ross namechecks Team Extreme. Crowd chants Hardy, Hardy misses a charge and is thrown to the outside. Edge does his thing, including bow-and-arrowing Jeff's back around the ringpost. "Let's go Hardy" chant as Hardy regains the advantage and hits a DDT for a 2 count. Hardy goes for the Twist of Fate, but Edge slips out and hits him with a sprawling reverse DDT. Hardy reverses a throw to the corner with that corkscrew off the top rope. Ross says Hardy won't live to be an old man. That's a nice comment. Hardy tries the Twist of Fate again and gets it, then goes for the Swanton Bomb - and actually hits it! Awkward pin attempt there, the ref stopped on two even though he couldn't really see Lita pulling Edge's foot under the rope. Cena is out to beat on Edge. They fight through the back, with Edge running out the back door with Cena in persuit.

Winner: No decision? They bolted out of there pretty quick when Cena showed up.

Commercials

Kiss My Ass Club history package...never gets started because Cena and Edge are fighting at the docks! Cena screams he "ain't goin' nowhere" as he throws Edge into a tree and calls him a "tree-huggin' son of a bitch." He chokes him with a hose as the ever-present WWE officials arrive. Edge manages to slip away...until Cena catches him again. Someone is going in the water here, I suspect. Yep - it's Edge. "Time to swim, kid! I ain't goin' nowhere!" Cena has won THIS round. Did we just get out of a Kiss My Ass Club video package?

Commercials

Melina is in the back to comfort Mick about last night. They both seem pretty face-ish here. Melina builds up Foley as her best friend. She gives him a hug and goes out to be with Nitro for his match.

Match 4 - KANE VS. JOHNNY NITRO (W/MELINA): IC title match
Nitro is out BY HIMSELF since Melina is late - Nitro looks annoyed...STORYLINE ANNOYED. Melina shows up and they do their entrance. Kane is here as Ross tells us Edge was rescued from the water. Nitro's puny moves are no match for Kane's power. Nitro gains a momentary advantage, snapping Kane's neck across the top rope. A springboard dropkick is brushed away, though, and Kane is right back to it. Kane up top for the clothesline, and here comes Umaga as expected. Kane is hit with the Downward Spiral/Flatliner/whatever you call it, then gets spiked in the throat. EVENTUAL ZOMBIE SIT UP. Umaga is unfazed and kicks him in the chest and headbutts him, then spikes him in the throat again FROM THE TOP ROPE. Kane spits up blood.

Winner: Kane via DQ

Commercials

Diva search recap. Layla El (of Krypton?) won.

HERE IS THE TRAILER FOR "THE MARINE." Hope you caught it, I don't know how many more times they are going to replay it. Robert Patrick seems to be the bad guy here. T-1000 vs. Prototype...DREAM MATCH. Apparently the bad guys have taken the protagonist's wife, therefore he Marine-s the ever-lovin' SHIT out of the bad guys on his quest to get her back. "THIS OCTOBER - MEET A ONE MAN STRIKE FORCE THAT NEVER SURRENDERS." John Cena - THE MARINE. October 13th.

Commercials

Raw is going to be on Sci-Fi next week live, then tape delayed on USA (except on the west coast)

Match 5 - RIC FLAIR VS. RANDY ORTON
Flair is out with bandages and black eyes from last night. Orton gets announced WHILE Flair's music is playing, as if he were Mario Mancini or Red Tyler. Orton charges but Flair catches him with chops. Orton quickly gains the advantage. Flair clotheslined over the top rope after a botched first attempt. Orton's lip is busted. Ross starts to play the "referee should use some discretion" lines to imply Flair shouldn't even be out there after yesterday. "Let's go Flair" chant as Flair gets thrown into the steps. Flair with the blood-blonde hair now, Orton continues to dominate the dead fish Flair. Orton plays to the crowd allowing Flair to get back up, but another exchange of punches and chops results in Orton regaining the advantage. RKO out of nowhere, and Orton wins.

Winner: Randy Orton

Orton continues to beat on Flair after the match...and the referee REVERSES HIS DECISION.

The REAL Winner: Ric Flair

Orton is setting Flair up for another RKO, but Carlito shows up to send Orton running. Flair is dead on the outside.

Commercials.

We must be running late because Vince is already in the ring and Foley is on his way down with Melina. Foley says he's not doing it because he does not NEED this job. He has SAVED his money. Threatening to fire him doesn't DO anything! Vince says he wasn't going to fire HIM, he was going to fire MELINA. Foley says no one is worth kissing your ass for...except her. Melina begs him not to do it, and Foley and Melina pull off some decent acting here with Foley telling her their friendship is worth it. Foley: "Get your pants down Vince....GET YOUR PANTS DOWN!!!!!!!!!" Foley gives an overly agressive kiss and hugs Melina.

Then he gets low-blowed by Melina. Yep.

Vince lets Melina say the magic words - "MICK - YOU'RE FIRED." Vince, Shane, and Melina walk off together as Vince continues to walk off to the back. Melina takes off with Nitro, Vince walks off and acts like he doesn't know the camera is there...that's pretty stupid. He says "DX broke me." They continue to walk through the parking lot. This must be building to something. Vince screams at his tie-less driver to wear a tie next time.

Vince's limo takes off...and the BACK WHEELS GET TORN OFF. DX chained the back of the limo to something. That was...unexpected. Cool visual. Shane gets out and is hurting, as is Vince. Vince screams at the driver. They show the OTHER side of the limo, which has the DX logo on it. Vince screams and cries and walks around funny and holds his ear.


This is the end of the thing.

(edited by KaneRobot on 22.8.06 0056)
---
http://muhammadhassan.ytmnd.com
CHAPLOW
Morcilla



Since: 14.5.04
From: right behind you

Since last post: 1617 days
Last activity: 855 days

#3 Posted on | Instant Rating: 1.36
Breaking News!
---


Well ma'am... this clearly leads up to the return of Mankind!


---


"This world is made of...
Love and Peace!"
Evil Antler God
Potato korv



Since: 10.1.02

Since last post: 4428 days
Last activity: 2554 days

#4 Posted on | Instant Rating: 6.40
It's funny. I actually was hoping Hardy would win that match, and then he apparently does so by accident. Ha
KaneRobot
Morcilla



Since: 24.2.02
From: Bowels

Since last post: 3914 days
Last activity: 3207 days

#5 Posted on | Instant Rating: 5.10
I certainly suck.


---
http://muhammadhassan.ytmnd.com
geemoney
Scrapple



Since: 26.1.03
From: Naples, FL

Since last post: 6 days
Last activity: 1 hour

#6 Posted on | Instant Rating: 5.14
Very good opening segment with Edge changing belts, and the smoke was a cool visual to reveal the belt. Moving Jeff Hardy right into the M.E. picture is an interesting move....The 8-man tag match was fun and there was a nice pop for the winners. Boy, that crowd sure wanted Duggan....I liked Vince and Shane's interaction when Shane said he was the legal man and VINCE was pinned....

HBK is really starting to grate on me during this DX run....Trish/Victoria was good, but I was surprised to see her go over. I guess they'll put the champ over her convincingly to give her more heat....Nice to see SOMETHING different in this DX/McMahons feud, with Vince looking sullen and almost giving up....Hardy looked good in his match against Edge. Was Lita trying to pull Edge out of the ring at the end there? That would've been a bad idea to begin with....

Wish they could've gotten a higher platform to throw Edge off of. I believe that was agents Tim Horner and Johnny Ace trying to hold Cena back....Nitro/Kane was okay thanks to Nitro's athleticism, and I like getting Umaga to feud with Kane....I'm sorry, but Flair should not be wrestling again a day after a hardcore battle with the Mickster. I don't know about Carlito feuding with Randy....I gotta say, I did not see the Melina turn coming.


---

College, Sports and more!: Experience It




Whattaburger
Boerewors



Since: 18.5.04
From: Badstreet USA

Since last post: 1445 days
Last activity: 1445 days

#7 Posted on | Instant Rating: 2.57
(deleted by Whattaburger on 21.8.06 2208)
jwrestle
Lap cheong



Since: 4.4.03
From: Nitro WV

Since last post: 89 days
Last activity: 89 days


ICQ:
#8 Posted on | Instant Rating: 1.71
Originally posted by KaneRobot

---

I certainly suck.

---


No, just repost the recap in this thread and delete the other, use the edit feature. I read both, though both nearly the same, had there momments. I like how you pointed out the visual on the on the Limo.

Steph on the other hand used some great humor.

I got to catch the last whole segment. Apprently the show was heavy on DX stuff with another, for the love of God, Kiss My Ass club segment. Oh, freaking brother.

Good job to both you KaneRobot and Stephanie.


---

I get 310 miles, used to only get 260, on 3/4 a tank of gas. Please go ahead and try it. I've seen a major improvement in my mileage
BigDaddyLoco
Scrapple



Since: 2.1.02

Since last post: 3 days
Last activity: 3 days

#9 Posted on | Instant Rating: 3.70
Jeff Hardy looked pretty crisp out there ... I expected a more Sabu like showing.

I was really hoping that SS was the DX blowoff.
ges7184
Lap cheong



Since: 7.1.02
From: Birmingham, AL

Since last post: 223 days
Last activity: 212 days

#10 Posted on | Instant Rating: 5.70
You know, once Foley assumed the spread-legged position knowing full well there was a woman behind him, Melina had little choice but to nail him in the nads. It's wrestling law.

I was also waiting for Jeff Hardy to crash and burn, but instead he looked sharper than he has been in years. It probably helped that he was in there with Edge, which as many times as they have faced off is probably a lot like riding a bicycle. Still, Jeff has his head on straight for right now.


---

The Bored are already here. Idle hands are the devil's workshop. And no... we won't kill dolphins. But koalas are fair game.
DJ FrostyFreeze
Scrapple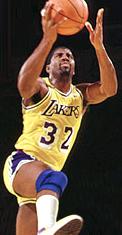 Since: 2.1.02
From: Hawthorne, CA

Since last post: 310 days
Last activity: 3 days

#11 Posted on | Instant Rating: 6.65
Originally posted by Stephanie

---

Lita is standing on the dock of the bay (wasting our time)

---
Line of the Night. Nice work, Steph.


---

KaneRobot
Morcilla



Since: 24.2.02
From: Bowels

Since last post: 3914 days
Last activity: 3207 days

#12 Posted on | Instant Rating: 5.10
(deleted by CRZ on 22.8.06 0211)
Kane Is Ugly
Kishke



Since: 14.7.03
From: Uglyville

Since last post: 3913 days
Last activity: 3899 days

#13 Posted on | Instant Rating: 1.42
Edge's new belt SUCKS. All they did was change the WWE logo out for a Rated R logo? IT STILL F'N SPINS?!?! Why couldn't they go back to how the belt looked when they unified the titles and had just one belt? That looked cool. The new style belts are way to big and ugly.

I also do NOT approve of no Mickie James. The Trish/Victoria match was good and all, but why do they have ot bury Mickie like this? Trish and Lita are LEAVING! Mickie is not! Why don't we push the girls who aren't leaving in a month!

KaneRobot
Morcilla



Since: 24.2.02
From: Bowels

Since last post: 3914 days
Last activity: 3207 days

#14 Posted on | Instant Rating: 4.97
Steph (or anyone else) - are you going to do ECW tomorrow? If not I'll do it.


---
http://muhammadhassan.ytmnd.com
Oliver
Scrapple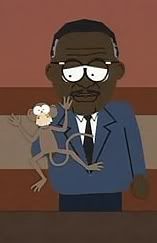 Since: 20.6.02

Since last post: 1360 days
Last activity: 1353 days

#15 Posted on | Instant Rating: 4.70
Here's hoping the next WWE champ (who isn't Edge or Cena) brings back the original title belt. Enough is enough.

I'm surprized that none of the wrestling newsboards mentioned anything about the DX vandalism to the WWE building. Surely something like that would have taken forever to work on. Unless...the video itself was pre-taped, and that the graffiti was CGI or something like that.

Otherwise, nothing particularily noteworthy about the show; I was hoping it would have been better, seeing as though it was right after a PPV.




---

Here, look at the monkey! Look at the silly monkey!
Whattaburger
Boerewors



Since: 18.5.04
From: Badstreet USA

Since last post: 1445 days
Last activity: 1445 days

#16 Posted on | Instant Rating: 2.52
I wanna be included, too...
__________________________________

Just a quick comment on the VKM-KMAC segment...

If there is anyone who thinks that "VINCENT...KENNEDY...MCMAHON!" is NOT gay ("not that there's anything wrong with that!") if not at least bisexual...I think tonight's KMAC segment put those opinions to rest. That part of the show was truly, truly more useless and unnecessary than some of the other ones they've done, I believe.

Jake the Snake has hinted at it. HTM has hinted. Bret thought so, and so did the LoD.

What did it do, really? Aside from the fact that one could totally see Melina (who is a total Butterface, btw) turning a mile away, it established her as a heel...which she was already. It sure seems to me like the WWE has really been hammering her and Nitro down for their "bad attitudes" with the title wins, face time and all.


---

It's just a message board, people. Chill out. Now, go show your internet diapproval of me! YEA!
Nenz
Fifty Millionth Hit



Since: 7.5.03

Since last post: 2512 days
Last activity: 1 day

#17 Posted on
Originally posted by Oliver

---

I'm surprized that none of the wrestling newsboards mentioned anything about the DX vandalism to the WWE building. Surely something like that would have taken forever to work on. Unless...the video itself was pre-taped, and that the graffiti was CGI or something like that.

---
Probably because it's old news, this was announced on the WWE website in July (see here)
Stephanie
Landjager



Since: 2.1.02
From: Madison, WI

Since last post: 2010 days
Last activity: 65 days

#18 Posted on | Instant Rating: 5.22
Originally posted by KaneRobot

---

Steph (or anyone else) - are you going to do ECW tomorrow? If not I'll do it.

---


You know, it was just sheer luck that I did the recap tonight - I hadn't watched RAW in weeks prior to tonight, but had planned to see what would happen post-SummerSlam. Then I looked at the SummerSlam thread and saw that jwrestle couldn't do the recap, so I thought I'd write one for old times' sake.

For the record, KaneRobot, I thought you did a very good job recapping the show. You were able to add much more detail than I could. (It would probably help if the television in my bedroom was connected to the cable system, since my computer is in my bedroom.)

Be my guest in recapping ECW tomorrow.

Steph


---

I'm going twenty-four hours a day...I can't seem to stop
- "Turn Up The Radio", Autograph

Wiener Of The Day - June 10th, 2003
W Of The Day - September 11th, 2004 (add spooky music here)
JustinShapiro
Scrapple
Moderator




Since: 12.12.01
From: Pittsburgh, PA

Since last post: 206 days
Last activity: 39 days

#19 Posted on | Instant Rating: 8.56
Originally posted by Whattaburger

---

What did it do, really? Aside from the fact that one could totally see Melina (who is a total Butterface, btw) turning a mile away, it established her as a heel...which she was already.

---


Well, it turned Foley back face and sent him off TV. It elevates Melina as a stronger heel, but that won't mean anything when she's back to doing midcard act with Nitro next week. But Mick has always said he regrets not doing a match with Vince at Wrestlemania 17, so since they both love wrestling so often in 2006, I think chances are we're going to get that.
It's False
Scrapple



Since: 20.6.02
From: I am the Tag Team Champions!

Since last post: 244 days
Last activity: 38 days

#20 Posted on | Instant Rating: 4.83
I looked at the final segment and thought everything with Mick Foley was so cliched and predictable. But then I thought...maybe it's better that way.

Yeah, everyone probably saw it coming a mile away, but I thought they were going in a different direction with Mick and Melina. Did anyone else think the writers would somehow manage to write in that Foley and Melina were secretly having an affair? I sure did and I'm actually happy that they didn't go there, because I would have lost a lot of respect for Mick, considering his reputation as a family man. I actually breathed a sigh of relief when Vince threatened to fire Melina, because I knew the turn was a matter of time. For once, I'm happy an angle turned out to be predictable.


---
Pages: 1 2 3 Next