Well—color me surprised, shocked, even, at the result of New Year's Revolution. I've been expecting all along that Edge would wait until the absolute perfect moment to cash in his title shot, but—hee—I didn't quite expect it to happen immediately following the Elimination Chamber. Probably I should have.
But I *still* can't 100% wrap my mind around the fact that Edge is the new WWE Champion—and more, WWE actually acknowledged that they can't get the crowd to boo Kurt Angle.
Obviously there will be no hot sex in the ring tonight, but I'm interested to see where they're gonna go with this now that Edge is the champion.
After the "The Power is Back" promo, we go straight to highlights from the Elimination Chamber—but in still photography form, of course, 'cuz there's still PPV replays to be sold. But hey, it gives me plenty of time to eat my teriyaki chicken wings and McDonald's fries.
Yeah, they refuse to see the change in me, WHY WON'T THEY WAKE UP?!!?!?
We're live from Hershey, Pennsylvania, the sweetest town in the world—and we start with the former champion John Cena, who's definitely getting more boos than cheers from this crowd. Thank God. Of course, the announcers are still acting like he's a face.
"That's al you got, you can't get any louder than that?" More of a mixed reaction. "Come on if you're gonna go at it, go at it, let me hear it out there!" This is getting pathetic. "I'm trying to understand this. I think it's just that life is full of choices, you know? Last night, Edge at a very opportunistic time cashed in his Money in the Bank. And he beat me for the WWE Championship. Just like tonight you people are making choices, there are a lot of people out there who've obviously made the choice to decide that I suck!" About damn time you caught on to this, WWE.
"But you know what? There's also some folks out there who've made the choice to ride with me"—and yeah, they're all women and children, apparently—"through the good times and the bad times, not just because it was the cool thing to do. You know, Allen Iverson once said that there's a million people who love me—" Feminine squeal. "And there's ten million people who hate me. So what do I do, I go to bat for each and every one of those soldiers who's gonna ride with me. And for those ten million people drinking Haterade, hey, you all can kiss my ass. You know why, because tonight I'm makin' a choice. Tonight I am makin' a choice to cash in on my rematch clause, tonight I wants me some of Edge right here, right now for the WWE Championship!" The crowd likes that, actually. Edge throws his jersey into the crowd.
And here's Edge's music—but Lita comes out with the spinner belt. "Hey Cena, you want another chance to be the champion? Well you're in luck, because you're gonna get it. But, uh, just not tonight. You see the NEW WWE Champion, Edge—well he sees things just a little bit differently. Edge thought it would be a good idea if I went and talked to Mr. McMahon, and after a little bit of oral persuasion, he agreed with us that it would be a better idea if your rematch clause wasn't invoked until the Royal Rumble." Slut chant. "Oh, they heard—have you been online today yet? You see Edge isn't gonna be doing any fighting tonight—but don't worry, because he *is* gonna be doing something else that starts with the letter F. The only wrestling he's gonna be doing is with me. IN the middle of that ring, we're gonna walk down there, take off our clothes, get in bed, and unlike you last night John Cena, Edge is gonna last longer than two minutes. You know, we're gonna spice things up and make it a ménage a trois—it's gonna be me, and Edge, and the WWE Title." She kisses it. Ha! "'Cuz unlike all these people in this building, Edge knows what to do in bed. And unlike you, Cena, Edge knows what to do in the ring. And that's why he's gonna beat you at the Royal Rumble, and you can bank on that. And so tonight, Edge is gonna do what none of these boys in this building can seem to get done—and that's get LAID! And if you can't see that, then you can't see me!" She gives the hand signal, but Cena can't let that go.
Cena says that there are a lot of people who think Cena sucks, but everyone knows that Lita does. Lita should tell Edge that he made a wise choice by cashing in his Money in the Bank briefcase—but at the Royal Rumble, he'll beat his ass—"And you can bank on that, bitch!"
Sorry, Cena, but Lita fuckin' punked you out—and she did it without saying a single swear word.
Tonight Chris Masters and Carlito will take on the… um, unusual team of Kurt Angle and Shawn Michaels—guess who goes over here. And next, Ashley challenges Trish Stratus for the Women's Championship!
Back from break I'm still eating, but suffice to say that Mickie James is already in the ring, and when the ovation for Trish isn't to her liking, she asks her to go back so the crowd can do it again—but Trish declines. "That's good too, keep going forward, hit her music again!" The match is pretty short—they do some chain wrestling, and Ashley hits a corner head-scissors, but the count is interrupted when Mickie pulls Ashley off and starts wailing on her. Trish runs over after a few moments to pull Mickie off, and Mickie's trying to get past her—but Ashley walks back towards the entrance while Trish Stratus is named the winner.
And I like Lillian Garcia, but you have to admit she screwed up when she initially announced Trish Stratus as the winner. She sheepishly retracts that statement a moment later and rightly names Ashley the winner—though she forgot to mention "by disqualification". Eh, live television's not always perfect, I'm not gonna start the "Lillian Garcia should be fired' petition.
Back on live TV, it's announced via montage that RVD is coming back in the Royal Rumble match! Boo-yeah!
Vince congratulates Cena on the Elimination Chamber win, and backhandedly apologizes that Edge won the title in the manner in which he did—and says that if, for some reason, Cena were to interfere in the "live sex" segment tonight, that he would lose his Royal Rumble rematch.
In probably the best speaking part Chris Masters has had in WWE (no sarcasm here; he was actually pretty good for a fucking change), he grabs Carlito by the collar, wanting to know what was up with him betraying Masters in the Elimination Chamber—and will he do it again tonight? Carlito insists it was an accident, and that he should be more concerned about Michaels and Angle turning on each other. Masters says if it happens again tonight, Masters is gonna put the Master Lock on Carlito, and Carlito is not gonna think that's cool.
PSP—it's got more than big guns.
Coming back from commercial, Rob Conway—he's still working here?—is competing in a Royal Rumble qualifying match. His opponent will be Chavo Guerrero—let's go, Chavo!
Chavo's pointing skyward as the match starts. After Conway knocks him down, he mocks Chavo with his own entrance pose. Chavo' takes it in stride and then starts pounding on him. Conway regains the advantage, but the whip into the corner is denied, and Chavo goes after him. Conway tries to throw Chavo out of the ring, Chavo looks like he's gonna skin the cat but Conway dropkicks Chavo down to the floor and pounds on him with the traditional slam into the barricade. He works Chavo over for the next minute or so, but Chavo gets up from the chinlock, hits an enzuigiri which drops Conway out of the ring, and a suicide dive. Action's going a little bit fast for my slightly feverish brain right now, so I'll hit the high spots…
A high cross-body from Chavo is rolled into a pin by Conway, and after knocking Chavo down again, Conway does Eddie's pose. Conway tries for the Three Amigos, but instead Chavo hits the three vertical suplexes on Conway, goes up to the top rope, hits the frog splash and he wins. Chavo Guerrero is the first announced Superstar to earn a spot in the Royal Rumble.
And when we come back, Let Us Take You Back to Last Year at WrestleMania 21, at which Edge earned his Money in the Bank.
Kurt Angle gets up in Michaels' face. "Last night, I had Cena ready to tap out, and—" "Yeah, I kicked you in the face." Michaels reminds Angle that he slammed him through the glass of the chamber, and neither man walked out the WWE Champion, so tonight they're partners, so can I trust you, Kurt? Kurt says that he's an Olympic gold medalist, but HBK has a history of stabbing people in the back, so Kurt's not sure if he can trust HBK.
Shelton Benjamin's mama meets Val Venis, who's extremely polite—"Pleased to meet you, I'm Val Venis—" but when Mrs. Benjamin mentions she's seen Val in some movies, Val reminds us of his adult movie past—"Shaving Ryan's Privates," ha, ha! Mrs. Benjamin says she's a good Christian woman, and Val's going to hell—and he's going to hell tonight. Mrs. Benjamin is an absolute hoot!
The tag-team match is up next—and dammit, Joey, after showing some spine two weeks ago and refusing to be quiet for Masters' entrance, why go back to respectful silence?
The announcers want to know how Masters can trust Carlito after last night, and all I can say is that if they're trying to turn Masters face for a feud with Carlito, they're once again seriously misreading the audience. (Of course, first they have to find a way to make us care about Masters at all, and then they've got a lot of work to do to actually convince us to cheer for him—particularly when Carlito's got serious babyface potential.)
The teams' entrances are thankfully separated by a commercial break, which gives me a much-needed opportunity to run—RUN—to the room in my house otherwise known as the "reading library". When we come back, Angle and Michaels come out, and Angle squares off against Masters while Michaels goes after Carlito. Masters is thrown out of the ring, and Angle goes to the ring apron, which I guess makes HBK and Carlito the legal men.
HBK holds Carlito in a headlock, which Carlito gets up from, but when he tries to run HBK into the ropes, HBK holds on to Carlito's hair, heehee. Eventually they go back and forth with flippy moves, and Angle's tagged in to tremendous face heat. More headlock goodness, and Angle brings the Olympic wrestling with the lightning-quick fireman's carry takeover into an armlock. Up from that, they do some corner running, and Angle gets two after a clothesline. Michaels is tagged in, and he goes to work with chops in the corner—but the whip into the ropes earns a kick to the face for HBK, and Carlito tags in Masters—the crowd goes mild. I mean—Chris Masters is the greatest wrestler EVAR~!
Angle is tagged in, puts Masters into a keylock, but Masters reverses and starts pounding Angle in the corner. Whip into the opposite corner, Masters eats foot, and Angle with a Euro uppercut. Whip into the ropes, powerslam by Masters on Angle, and he wants the Master Lock on him—but it's promptly countered into a German Suplex. But Masters ducks a charge by Angle, and he slams shoulder-first into the turnbuckle and out of the ring. Carlito immediately knocks Michaels off the ring apron, and Angle's all "What the hell are you doing [Michaels]? You're supposed to be in there backing me up." Michaels insists that he's trying to make it work, and for once we go to commercial break with the *faces* knocked down to the floor.
Back from commercial, Carlito is pounding Angle in the corner with his fists—that's called punching, by the way. They run the ropes, Angle tries a German Suplex which is denied, but Carlito eats an overhead BTB instead by the "wrestling machine" Kurt Angle, which Joey Styles is trying to get over as his nickname, apparently. It fits, anyway. Hot tags to both partners, and HBK goes right into the Five Moves of Doom—with both Carlito and Masters eating clotheslines, and then Carlito being thrown out of the ring. Macho Man Elbow hits, and Michaels tunes up the band, but Masters distracts the referee as he gets up, and Carlito grabs Michaels, crotching him on the ropes. "That's not cool" chant from the crowd as Carlito's tagged in and gets two, and then goes right into a headlock, with the crowd trying to get Michaels back into it. Michaels gets out of the headlock, runs the ropes but eats a beautiful clothesline by Carlito—and HBK is bleeding slightly from the forehead. No doubt it'll turn into The Passion in a few minutes—and, yeah, it does.
Carlito hits the falling double-knee backbreaker, and Masters wants Carlito to tag, but Carlito says "No"--- he wants to finish him with the spinny Scorpion Deathdrop thing. He gets nothing, and HBK drag himself into the corner and tries to get the tag to Angle—but Daivari has pointed Angle's attention towards a fan heckling him. The second time it happens, Michaels has had enough, and he punches Kurt, throwing him into the ring and hitting Sweet Chin Music—which is apparently a legal tag in 2006. Masters is all "Why the heck not?" and he applies the Master Lock, while Michaels does the universal sign for "Nighty-night, Kurt," with the pantomimed pillow and everything. And he eventually *does* go nighty-night. Masters and Carlito pick up the win, and despite the problems they had in the Elimination Chamber, *they* got along just fine, but Angle and Michaels did not.
What's funny is that the announcers try to play up "Kurt didn't submit, he just went limp from the pain" like this was WrestleMania 13 and Kurt's name was Stone Cold Steve Austin (and he doesn't deserve to be treated like this). Uh, dumbasses—no one has actually submitted to the Master Lock. They have *all* gone limp like that.
Coming back from commercial, Vince wants to know if Shawn felt good stabbing Kurt in the back, like the old Shawn Michaels. Next week, by the way, Shawn Michaels will face Kurt Angle—and they'll be Movin' On, whatever that means.
Last night, says Triple H, was the night that shook up the world—but the one constant in WWE is Trips. When he says something is gonna happen, it'll happen. He told Big Show not to screw with him, and sure enough he went down. "I am gonna go to the Royal Rumble, and I'm gonna win, and then I'm gonna go on to WrestleMania, where I become the WWE Champion. It doesn't matter to me if it's Edge, it doesn't matter to me if it's Cena. Mark my words, at WrestleMania, the king goes back on his throne."
The heel female threesome shows off the bed in which Lita and Edge will, allegedly, have "hot, torrid sex" tonight, and then they get under the covers and try to convince us that they're doing naughty things under there, but it comes off like a teenage couple jumping on the bed directly across the hall from their parents' room just to shock them into thinking they're doing things.
We show the WWE.com "exclusive" interview from last night in which Edge promises hot, torrid sex with Lita tonight in the middle of the ring. And, um, if it's absolutely not going to happen, and everyone knows it, don't try to insult our intelligence and promise it anyway. Everyone knows you've got an out, so the promise of "hot, torrid sex" doesn't shock me. Show Edge's hoohoodilly going into Lita's cha cha, and I promise you *that* will shock me.
Coming back, we see a recap of Stacey Keibler appearing on Dancing With the Stars, and I so totally don't care about this.
"Ain't no stopping me now!" Shelton Benjamin comes down with his mama for his Royal Rumble qualifying match with Val Venis. Dang, how did Mrs. Benjamin swing *that* stipulation? By the way, apparently the Royal Rumble theme, which was "West Side Story" last year, will be "Ancient Rome" this year.
Shelton jumps Venis as he's throwing his towel into the crowd, but Venis comes back with punches, chops and a back elbow. Shelton falls out of the ring and hides behind Mama long enough to get back into the ring—and when Venis gets back in the ring, we go to school with a knee to the back, and miscellaneous offense finalizing in, of course, a headlock. They get back to their feet, exchange punches, Venis starts chopping away at Shelton and hits him with clotheslines, punches and even a uranage. Two-count only. Benjamin's thrown into the corner, Val gets a roll-up pin… Shelton actually misses the spin kick for a change and gets dropped by a spinebuster. Money Shot denied, though, and Shelton pins, getting two. Whip into the ropes reversed, Shelton goes for the Stinger Splash which misses, T-Bone Suplex denied, and eventually Val gets stabbed in the ass with a sewing needle, allowing Shelton to get the T-Bone for the three.
Oh, great. The man who held the Intercontinental Title for longer than anyone has in the past decade needs his mother's help to beat fucking VAL VENIS. This is WWE's concept of a good angle? Additionally, Mrs. Benjamin made the match damn near impossible to watch with the sound on, with her constant screaming of "COME ON SHELTON~! DESTROY HIM! YOU HAVE TO DO BETTER SHELTON!" God, at least after awhile you could somewhat block out the frequency of Daffney's screaming. This might actually be worse.
"We traced the call, it's coming from inside the house." Dude, I heard this urban legend when I was SEVEN YEARS OLD, and it's been about that long since it frightened me.
And, yup—Vince, Shane and Stephanie do the Ancient Roman family thing in a commercial. By far the best part is when Shane stabs Vince in the back and does the Shane-o-Mac strut, while Vince shouts "Et tu, Shanigus?" and dies.
Kane comes out for his Royal Rumble qualifying match, and when Snitsky doesn't even get an entrance on USA, you know he ain't winning. Kane hits his contractually obligated moves, finishing with the Chokeslam—three.
"That was just the first casualty on my path to WrestleMania. Twenty-nine more await me at the Royal Rumble. Twenty-nine victims." *evil laughter, now cue the fire!*
In the back, Edge comes out of a limo and Lita's all over him, putting the belt on his shoulder and getting ready to kiss him. "Whoa, whoa, babe, save it for the live sex celebration. We're gonna celebrate the only way the Rated-R Superstar knows how." Edge looks like he's gonna give the spinner belt a whirl, but controls himself.
You know, the sooner they get the real WWE Championship belt back on the air, the more comfortable I'll feel knowing the likelihood of Cena getting the belt back anytime soon has decreased.
The bed's in the ring when we get back. "Ladies and gentlemen, please welcome the new WWE Champion, EDGE!" "I wanna give 'em a standing ovation." "Wait until they're done." Ha!
"The champ is HERE! Let me repeat that one more time—I said the champ… is… HERE! And the best part is, none of you people saw it coming. All of you people who like to think you can predict exactly what's gonna happen in this ring, I outsmarted all of you. In the most unpredictable move in the history of this industry, I cashed in my money in the bank contract after the Elimination Chamber match. And I fooled you all—" he names all the challengers—"and the former, the FORMER WWE Champion, John Cena, they just about killed themselves in that chamber last night. […] IN this business, you don't have to be the biggest… the toughest… but you do have to be the smartest. I chose my opportunity, I bided my time, I was patient, just like I was with my lovely lady Lita, mm-mm-mm! I saw what I wanted and like a thief in the night I snuck in and I took everything I wanted." Lita licks him. "And last night I took what I wanted more than anything in the world, I took the WWE Championship. My name looks so good on that bad boy, but before we go on, I want to reminisce on some of my accomplishments in WWE, so—"
Montage sequence, showing some of Edge's greatest moments and title victories, as we're reminded at the top of the segment that in his yearbook, he was voted most likely to be the WWF Champion. Edge's montage has a lot of dickish moments, too—a lot of nasty cheap shots, particularly to Matt Hardy, of course. And it shows him winning his Money in the Bank, using it to beat Flair's head in last night, and cashing it in to win the title.
"After watching that, I have to admit, I am awesome. I did some serious bidness here in the WWE." He says that he and Lita didn't have sex last night, because they wanted to save themselves for tonight. So let the celebrations begin—and cue the bad porn movies and lights from Spencer's.
Edge takes off his boots, and tosses them out of the ring- followed by his socks. He sits Lita down and sensuously pulls off her boots, taking a moment to caress her toes—and GODDAMMIT, ENOUGH WITH THE SNITSKY JOKES! He then pulls her shirt off from behind, and she removes his leather jacket… then she goes up behind him and takes off his shirt. Then he bends down in front of her and pulls off her pants. Now she pulls down Edge's pants, leaving him waering a pair of black-and-pink shorts and nothing else. Passionate kiss, and and Edge tosses some pillows out of the way, making indications that he's gonna take Lita doggie-style—but first remove her bra—and he's got it unstrapped, all right, though she doesn't remove it. Now they're getting under the covers and trying very hard to convince us that they're about to have sex—though he *does* definitely take off Lita's top.
And now we go briefly go to black—and when we come back, he's got Lita's… um, panties in his mouth. Damn, I like porn as much as the next guy, and I find this kinda… disgusting, really. Lita's on top, acting like she's giving Edge, um, head—and now the Nature Boy has got something to say.
"Hey, hey, are you kidding me? You are a disgrace to the WWE Championship, brother, it takes blood, sweat, and tears, it takes years of hard work to prove to everybody you're a good champion" And Flair takes off his jacket, which in this context is not what I wanted to see. Edge manages to get his pants back on before Flair gets there, but he gets knocked out of the ring. Flair looks like he's gonna go for Lita (who's still underneath the sheets), but he rolls out of the ring and gets clocked by a chair from Edge. Now Edge puts a chair on the table, and sets up for the One-Man Conchairto—and connects! Somewhere, Christian's smiling.
And—here comes Cena. He jumps Edge and chases him out and back to the entrance. And cue Cena remembering Lita's still in there—now. This is acceptable storytelling, WWE? He sneaks a peek at her—"not bad." He's calling Edge out; he still doesn't want none of this, but Lita's fully clothed, psyche! In any event he's got her in F-U position—and connects with it, because violence against women is, apparently, cool! Gimme a break.
DASCOOL: I liked the tag-team match, hearing Cena get verbally bitch slapped by Lita, and the fact that the one-day title reign I half-expected WWE to do for Edge didn't happen. I liked the Chavo match, too, but it was kinda too short for my liking, and whatever heat Conway had is long gone.
YOU SUCK: The stripping sequence was distinctly unsexy and the whole "hot, torrid sex" thing was a bad idea to begin with. Plus do you always have to make a Snitsky joke whenever you see a woman barefoot? It's a wonder Lawler ever gets laid.
WHAT?!: Only WWE's Creative Team could take a match between Shelton Benjamin and Val Venis, two guys I like watching in the ring, and make it nearly unbearable.
---
"Yes, the new plan will still involve rocket skates."
--Nale, The Order of the Stick
Five-Time W of the Day (5/27/02; 7/3/02; 7/30/04; 8/28/04; 12/16/05)
The Only Five-Time (and Last) N.E.W. World Heavyweight Champion
Certified RFMC Member-- Ask To See My Credentials!
Promote this thread!
Kane Is Ugly
Kishke



Since: 14.7.03
From: Uglyville

Since last post: 3644 days
Last activity: 3630 days

#2 Posted on | Instant Rating: 0.71
This was one weird RAW. This is the kind of show that makes it embarassing to be a wrestling fan when people walk in on you watching this crap.

Although for those interesting in some NSFW screenshots:

http://img366.imageshack.us/img366/7907/lame8me.jpg


Originally posted by BigSteve

---

Raw is Porn?

So was this the first time a reigning World Champion was seen in his underwear with a boner? I think it is, but maybe a trivia buff could clarify that for me.

Since they still have the spinner belt, that means Edge is losing the belt back to Cena, right? And since Triple H mentioned Cena, that means they're main eventing Wrestlemania doesn't it?



(edited by BigSteve on 9.1.06 2325)

---


Didn't Shawn and DX play Strip Poker on RAW once? I remember Shawn adjusting his junk right before he powerbombed one of the Headbangers thru the poker table.



(edited by Kane Is Ugly on 9.1.06 2226)
BigSteve
Pepperoni



Since: 23.7.04
From: Baltimore, MD

Since last post: 4061 days
Last activity: 3789 days

#3 Posted on | Instant Rating: 5.45
Raw is Porn?

So was this the first time a reigning World Champion was seen in his underwear with a boner? I think it is, but maybe a trivia buff could clarify that for me.

Since they still have the spinner belt, that means Edge is losing the belt back to Cena, right? And since Triple H mentioned Cena, that means they're main eventing Wrestlemania doesn't it?



(edited by BigSteve on 9.1.06 2325)

---

He's got that hand-waving deal. He can become INVISIBLE! This means MONEY, Dawg! - AWARulz on Cena.
Texas Kelly
Lap cheong



Since: 3.1.02
From: FOREST HILLS CONTROLS THE UNIVERSE

Since last post: 143 days
Last activity: 19 days


ICQ:
#4 Posted on | Instant Rating: 4.87
Funny how when you book the right opponent for a guy, all of a sudden over 80% of his backlash suddenly dissipates. Looks like Cena's going to be OK after all, and running with Cena/Edge for WM sounds like a great idea. Translation: I'm feeling a lot better now about their decision last night, even though I'm still afraid for Smackdown's future. They desperately need to have a RAW guy win the Rumble and have him jump to Smackdown. Someone who has a history with Orton... someone whose current tag team partner still has a major score to settle with a certain blow-hard.

The rest of the show was pretty much paint-by-numbers. I hope they do a draw between Angle & Michaels next week, because I'd rather see Angle & Michaels settle the score at WM with Angle as Vince's proxy than have Vince wrestle.

(edited by Texas Kelly on 9.1.06 2327)

---
read a bunch of incoherent nonsense
now 52% more incoherent!
smark/net attack Advisory System Status is: Elevated
(Holds; July 5, 2005)
It's good to see that the WWE isn't backing away from Batista or Cena. There's still some questions lingering over a few of the draft moves they either made or didn't make (Jericho being a prime example), but the stage is set for a solid run to Summerslam that may send the indicator down. The longer Triple H stays away is also a plus...
geemoney
Scrapple



Since: 26.1.03
From: Naples, FL

Since last post: 3 days
Last activity: 4 min.

#5 Posted on | Instant Rating: 5.23
Strange that they let Cena go out there first after the crowd reactions lately. Cena seemed a bit more peppermint on the mic than as of late, which is good if they wanna keep him face....Boy, the chain wrestling in the women's match was ugly. I don't know if it was because it was slower than usual or what. And I like having Mickie interfere on the first pin attempt....

I was impressed with Masters' locker room showdown with Carlito. He showed good fire....Anyone know where WWE put Rob Conway's push? Cuz it seems to be missing....Mrs. Benjamin WAS a hoot backstage with Val....I don't know what the announcers were talking about in the tag team match coming back from break: they said that Carlito and Masters had pretty much been dominating, but wasn't Carlito the rag doll for most of the first half?....

Nice, short Trips interview, disappointingly sans a "Who's your daddy?" T-Shirt....Shelton/Val was serviceable....They booked Kane right against Snitsky: a total squash....Edge/Lita went further than I thought it'd go. And was the crowd actually chanting FOR Cena?

Eke- Violence against women has been cool since Stone Cold Steve Austin. They must think if it worked for him, it works for Cena :)


---

College, Sports and More!: Experience It




BOSsportsfan34
Pepperoni



Since: 2.1.03
From: MA

Since last post: 700 days
Last activity: 31 days

#6 Posted on | Instant Rating: 6.80
Sorry Eke, Cena more than held his own in that opening promo vs Lita. And if you think "bitch" or "ass" are swearwords, then you've led a very sheltered life my friend.


Count me as one of the guys who while not a Cena "hater", thought his act got tired. I have to admit though, by the end of the show Cena had much of the crowd behind him.

EDIT: I missed much of the "sex" scene until Flairs music hit, as when I noticed Edge had a visible boner when Lita pulled his pants down. The sight made me turn away in disgust at first, then made me crack up a second later.




(edited by BOSsportsfan34 on 9.1.06 2330)

---
jwrestle
Lap cheong



Since: 4.4.03
From: Nitro WV

Since last post: 536 days
Last activity: 298 days


ICQ:
#7 Posted on | Instant Rating: 0.59
Watch the unlimted clip with Torrie, Victoria, and Candice. They finally have a trio name. Vince's Devils. From what I can tell it is a play on "Charlies Angels".

Umm...yeah...Raw is Sex and I wasn't offended...were you?

I thought it was an ok Raw. Nothing would really stand out a truly memorable except the Lita chant while Edge is bashing in Flair's head. Yeah...that needs to be a high light somewhere in WWE history.


---
If you can't beat'em whack'em with a chair!

Go ahead...take a Chance!

OMEGA
Lap cheong



Since: 18.6.02
From: North Cacalacky

Since last post: 3160 days
Last activity: 766 days

#8 Posted on | Instant Rating: 7.25
Funny how they finally talk about Cena getting a mixed-reaction, and tonigh Cena is more over than he's been in months. Not their fault, but talk about bad timing. Tonight, I thought they actually handled Cena perfectly. He cut the right promos and did the right things, and Cena vs. Edge seems like it could be a tremendously entertaining feud. Too bad it'll probably end at the Rumble.


---
Checkmate, El Super Lucha-Bitch~!
BOSsportsfan34
Pepperoni



Since: 2.1.03
From: MA

Since last post: 700 days
Last activity: 31 days

#9 Posted on | Instant Rating: 6.80
Originally posted by OMEGA

---

Funny how they finally talk about Cena getting a mixed-reaction, and tonigh Cena is more over than he's been in months. Not their fault, but talk about bad timing. Tonight, I thought they actually handled Cena perfectly. He cut the right promos and did the right things, and Cena vs. Edge seems like it could be a tremendously entertaining feud. Too bad it'll probably end at the Rumble.

---


Well I think this might happen; Vince could say by Cena getting involved in interrupting the sex (technically it was Flair that did it) the RR rematch for Cena could get taken away. Cena then can win the RR and face Edge at WM22.


---
Packman V2
Bratwurst



Since: 16.3.04
From: Albuquerque, NM

Since last post: 1 day
Last activity: 2 hours

#10 Posted on | Instant Rating: 5.27
The gifts just keep on coming...RVD is back!!! Now he'll win the Rumble and headline Wrestlemania. Yeah, maybe not, but at least he's back.

I liked what they did with Cena, letting him address the boos he's been getting, seemed to decrease from that point on. Lita was as usual horrible on the mic, and why she ever gets to talk is beyond me. So Edge will get a 3 week reign as WWE champion, which seems to be just long enough. But I do believe this is the year where the Rumble champion actually jumps to SmackDown, since it's a good way to help bolster the SD roster, especially since the draft lottery had the inverse effect it was intended.

Nice highlight package of Edge, very funny though that in all those clips, not one shot had Christian, a few with him beating on Matt Hardy, and a couple of the Spear he put on Jeff Hardy back in the day. Although I did see a clip of Rhyno ever so briefly.

Mama wasn't nearly as vocal tonight, but her interaction backstage with the other superstars is great. And Shelton's actually winning on WWETV, I'll take it anyway I can get it.

Chavo, Shelton, Kane, RVD, and HHH all stamped their ticket to the Rumble. 25 more to go.


---
dwaters
Bierwurst



Since: 16.10.02
From: Connecticut

Since last post: 17 days
Last activity: 8 min.

#11 Posted on | Instant Rating: 3.97
That in-ring sex was pure Wrestlecrap(tm). It was disgusting and stupid yet I couldn't look away, wondering where they were going with it. If Edge is as smart as he claims, he would know after 14 years in the biz that someone would try to interrupt his little party.

Kane Is Ugly wrote:
Didn't Shawn and DX play Strip Poker on RAW once? I remember Shawn adjusting his junk right before he powerbombed one of the Headbangers thru the poker table.

Yup, I was there at Portland Maine's only Raw TV show in '97.
My brother caught a Headbanger's skirt and I got hit with small piece of the beer pitcher shattered during the skit.
(Sable got nearly naked, Marc Mero called Sal Sincere a "jobber" on TV, Rock surrendered his IC title to Stone Cold, and Austin bumped Vince off the apron, starting their little feud. Great show.)

I called the Edge yearbook quote shot-
http://the-w.com/thread.php/id=28534&page=2
Tenken347
Knackwurst



Since: 27.2.03
From: Parts Unknown

Since last post: 2 days
Last activity: 16 hours

#12 Posted on | Instant Rating: 4.46
I'm honestly surprised no one has mentioned that HHH referred to himself as the "king of kings." Now, I like HHH a lot more than a lot of guys around here, but even I'm not willing to grant him divinity.
drjayphd
Scrapple
Moderator



Since: 22.4.02
From: Outside of Boston

Since last post: 160 days
Last activity: 1 day


ICQ:
#13 Posted on | Instant Rating: 7.06
You wanted the best, you got... Out of Context Quote of the Week.
"Because personally if I was being choked by Ric Flair, my personal reaction would be well, "Glrrrrkkk, can't breathe" but after that... "Man, I'm being choked out by Ric Flair, this is so cool." and then some more "Gllllrrrrk, can't breathe."" (Llakor)


---
Originally posted by Tenken347

---

I'm honestly surprised no one has mentioned that HHH referred to himself as the "king of kings." Now, I like HHH a lot more than a lot of guys around here, but even I'm not willing to grant him divinity.

---


Well, that's how they're gonna start the Trips/Angle feud. Hey, didn't Angle want to beat up Jesus?

Oh, and it seems they just don't make pasties like they usedta. Here's (img135.imagevenue.com) a screenshot that's not approved by most employers.


---
Freeway
Scrapple



Since: 3.1.02
From: Calgary

Since last post: 1524 days
Last activity: 1212 days

#14 Posted on | Instant Rating: 7.19
So far, the Royal Rumble card:

WWE Championship Match:
EDGE [c; with Lita] vs. JOHN CENA

The 19th Annual Royal Rumble Match:
Smackdown's 15: Bobby Lashley & 14 unnamed others
RAW's 15: Rob Van Dam, Chavo Guerrero, Hunter Hearst Helmsley, Shelton Benjamin, Kane & 10 unnamed others

And depending on how things swing with Batista's injury, he may or may not defend the World Championship against Mizark Henry. I also half-expect Chris Benoit to get another early draw (within the top 5) in the Rumble match to carry the workload again like the last two years.


---

DVDs; Blog
Calgary Flames: 25-12-5
Omaha Ak-Sar-Ben Knights: 16-15-8
Packman V2
Bratwurst



Since: 16.3.04
From: Albuquerque, NM

Since last post: 1 day
Last activity: 2 hours

#15 Posted on | Instant Rating: 5.27
Originally posted by Tenken347

---

I'm honestly surprised no one has mentioned that HHH referred to himself as the "king of kings." Now, I like HHH a lot more than a lot of guys around here, but even I'm not willing to grant him divinity.

---


Even after the time off, I still struggle actually listening to an entire HHH promo, I've gotten really good at ignoring what he has to say. So I must have missed that part of the show.



---
Venom
Boudin rouge



Since: 15.1.03

Since last post: 3824 days
Last activity: 3795 days

#16 Posted on | Instant Rating: 2.27
Well, that was a boring, crappy way to start off Edge's title reign. Yeah, it's nice to see a new champion who triumphs with well-booked evil schemeing, but that whole ending segment (minus the video-package) just reeked of intellegence insulting bullshit. Not only were they completely unable to deliver the sex scene they hyped the entire show, but then they kept going beyond the bounds of all reason to complete silence from the crowd in order to make us think they would. They were shooting for controversial and edgy (pun intended) and what they got was goofy and awkward. Thank you Ric Flair for saving us all from seeing loveless fornication! Edge's non-pop for his entrance was not a good sign either.

I think I've waited long enough to say this, but the whole Shelton's mama angle is really getting on my nerves. Here's a wacky ideal...an accomplished, legitamte athlete goes into the ring, beats the shit out of his opponents and wins titles! Why do they have to turn every midcarder into some goofy caricature just for a few laughs before they get shunted back down the card once the crowd stops giggling. Shelton is one of my favorite wrestlers (which is why this pisses me off so), and turning him into a comedy relief midcarder is just gonna hold him back from any legit feuds or angles.

I like Cena, and it was nice to finally have him tell the fickle crowds to kiss his ass. Funny how the entire arena (and judging from some of the message boards I've read tonight, the internet too) start to actually kiss his ass once he turns into an edgy anti-hero again. Here's hoping he redeemed himself enough to win the belt back at Mania.

I have no ideal how they can possibly deliver McMahon vs. HBK (both physically and with a straight face), but they keep pushing it like it's gonna happen. I'm guessing Vince screws HBK in Montreal fashion to set up this money-drawing program.

Moment of the Night- Shane doing the Shane-O-Mac Shuffle after stabbing Vince Ceasar in the back for the Rumble commercial. Stupid AND funny.

I liked the tag match. Even though the focus was Angle vs. HBK, I hope they'll transition the tag titles to Carlito and Masters, because, really, what else are they gonna do with them?

Trish vs. Mickey is done. Time to move onto Victoria or...uh...hmmmm...nevermind, might as well draw this out for a bit longer.

All in all, I was really entertained through out the entire program. To be fair, I was playing Civ 4 most of the time, but that's Sid Meir's fault.
Oliver
Scrapple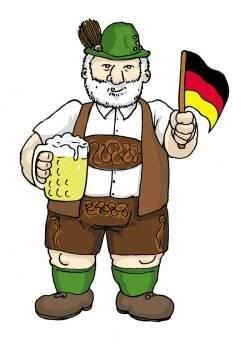 Since: 20.6.02

Since last post: 1090 days
Last activity: 1084 days

#17 Posted on | Instant Rating: 3.91
Originally posted by drjayphd

---

Oh, and it seems they just don't make pasties like they usedta. Here's (img135.imagevenue.com) a screenshot that's not approved by most employers.

---
Tbe picture doesn't work. Too bad :-)

I was really hoping that they'd retire the "Spinner" belt, though.


---

I am whatever you say I am, if I wasn't...then why would I say I am?
BigDaddyLoco
Scrapple



Since: 2.1.02

Since last post: 16 days
Last activity: 11 days

#18 Posted on | Instant Rating: 3.92
Raw could really use RVD and not just to feud with Shelton Benjamin and his momma.


---
Shem the Penman
Toulouse



Since: 16.1.02
From: The Off-Center of the Universe (aka Philadelphia)

Since last post: 1483 days
Last activity: 1281 days

#19 Posted on | Instant Rating: 6.41
Originally posted by Tenken347

---

I'm honestly surprised no one has mentioned that HHH referred to himself as the "king of kings." Now, I like HHH a lot more than a lot of guys around here, but even I'm not willing to grant him divinity.

---


Maybe one of the writers was thumbing through the Bible looking for usable quotes, since Edge talked about himself taking the title like "a thief in the night" later on.

Cena did well tonight, but one good promo isn't going to reverse things (especially not if the E continues to book him as poorly as they have). I hope he doesn't win the Rumble, though -- I'd rather see something a bit less predictable.

I'm not sure what the least sexy part of the "live sex show" was, but I'd nominate seeing Lawler say, "Coach, hand me the Kleenex." I really don't need that, especially given Lawler's rumored real-life proclivities ...

About time RVD came back. Hopefully it's 2001 RVD and not bored, unmotivated RVD.


---

"I don't think anyone anticipated the breach of the levees." -- George W. Bush, Good Morning America, September 1, 2005
Stephanie
Landjager



Since: 2.1.02
From: Madison, WI

Since last post: 1740 days
Last activity: 23 days

#20 Posted on | Instant Rating: 5.22
Originally posted by Tenken347

---

I'm honestly surprised no one has mentioned that HHH referred to himself as the "king of kings." Now, I like HHH a lot more than a lot of guys around here, but even I'm not willing to grant him divinity.

---


Perhaps HHH got the idea after surviving the Survivor Series 2000 Forklift Incident with nary a scratch.

As far as the rest of the show, distinctly "eh". Nothing terribly exciting, and segments that just seemed to go on forever (i.e. the "torrid sex" segment).

So - after the big promo where Shane said he was born to be GM - Vince is the GM? It almost makes me wish Shaneicus' sword was real (though that would leave HHH & Steph driving, and I fear what that would become).

Steph


---

I'm going twenty-four hours a day...I can't seem to stop
- "Turn Up The Radio", Autograph

Wiener Of The Day - June 10th, 2003
W Of The Day - September 11th, 2004 (add spooky music here)
Pages: 1 2 Next