geemoney
Scrapple



Since: 26.1.03
From: Naples, FL

Since last post: 13 days
Last activity: 24 min.

#21 Posted on | Instant Rating: 5.17
Great opening segment. Cena's rap was awesome- he and Christian played their parts perfectly. Part of me thought Jericho would attack though....The 2 on 1 was slow, but it was a good match, I thought....I guess that breaks up the Tajiri/Regal TT....Austin next week? That could be interesting....

Too bad Venis can't get a decent push (or a decent gimmick)- he can still do it in the ring....I can't believe "contract signings" are still done- they're so cheesy....The six person tag, ironically, seemed the best when the women were in there- Christy may not be the best wrestler, but it seems she's willing to learn and (of course) shows great fire....

The Kane/Edge/Lita stuff I'm not digging....These hardcore matches are good once in a while, but overkill is what killed that division....REAL interesting main event angle, but I'm still not sure this is the way to go to promote the PPV.



---

College, Sports and More!: Experience It




Spaceman Spiff
Knackwurst



Since: 2.1.02
From: Philly Suburbs

Since last post: 27 days
Last activity: 5 hours

#22 Posted on | Instant Rating: 4.05
Originally posted by Bob C

---

Originally posted by Spaceman Spiff

---

There's already been reports of heat between the 2.

---



Care to share these reports with us? I've never read such a thing.

---


Here ya go. Whether it's true or not, I dunno. Wouldn't surprise me, though.

Click Here (lordsofpain.net)

---

Sources report that a quiet rivalry between Triple H and John Cena has developed over the past several months. HHH has reportedly given the impression that he doesn't view Cena as a good leader, nor does he feel Cena is dedicated to his role as WWE Champion. HHH has a history of attacking those who feels are not taking the job seriously, and it seems Cena aligns with such wrestlers.

John Cena, on the other hand, simply doesn't like HHH. While the two can coexist in the same room, the heat is said to be undeniable.

Although plans can change, there is belief that the heat between Cena and Triple H will prevent the two from ending up on the same roster after the draft. Most are of the impression that Cena will only properly develop as a true star if he's not forced to share a lockerroom and television program with HHH.

[Source: PWTorch.com Newsletter]

---



(edited by Spaceman Spiff on 7.6.05 0019)

---
BigSteve
Pepperoni



Since: 23.7.04
From: Baltimore, MD

Since last post: 4294 days
Last activity: 4022 days

#23 Posted on | Instant Rating: 1.69
Yeah, this was a bookend Raw. The middle portions really were horrible and without much redeeming value, except for Val Venis. He's so underrated, it isn't even funny. I was actually pulling big time for him to win, which is funny because I almost never root for a wrestler in a match, even a big match, but I've been really into Val these last two weeks. He's even done some decent Heat work in the last year or so. I hope he doesn't wind up cut anytime soon. At the least, he's the proverbial "good hand."

The ECW Invasion made ma little sad because it reminded me of that great angle that they did in 2001 where ECW came from the crowd for that 20 man tag against WCW and WWF. Man, that could have been so great, but they killed it dead within weeks.

So does anyone else think that Cena got moved over to Raw so that Hunter can stay in the main event. Assuming Batista beats him, there cannot be another rematch, even the Game himself can't find a way to do Hunter-Batista IV. So what's the solution? Well, let's switch the champs! And who can be the first to challenge Cena? Why, our good friend HHH! Hopefully I'm wrong.
Mr Tuesday
Kolbasz



Since: 6.1.02
From: Chicago, IL

Since last post: 2320 days
Last activity: 2026 days

#24 Posted on | Instant Rating: 3.47
Originally posted by FurryHippie

---

I think that was Balls Mahoney, who shed a whole bunch of weight since ECW days.

---

Whatever weight Balls lost, looks like Axl found it.
I Breastfeed John Madden
Head cheese



Since: 13.4.04
From: Des Moines, IA

Since last post: 1362 days
Last activity: 968 days

#25 Posted on | Instant Rating: 1.15
Originally posted by Mr Tuesday

---

Originally posted by FurryHippie

---

I think that was Balls Mahoney, who shed a whole bunch of weight since ECW days.

---


Whatever weight Balls lost, looks like Axl found it.

---


True!

Fine RAW...assuming that I were an average viewer, why would I be convinced that a bunch of average to fat guys who've I've never seen could scare off the guy who's feuding with Kane and his friends?

I may be ordering the ECW PPV, but at what cost is this push hurting the WWE guys that could CLEARLY clean house on those scrubs?


---

Malone.
Ex-Cop, Ex-CIA, Ex-plosive.
Eddie Famous
Andouille



Since: 11.12.01
From: Catlin IL

Since last post: 630 days
Last activity: 170 days

#26 Posted on | Instant Rating: 4.76
Originally posted by Spaceman Spiff

---

and Cena is a legit threat to HHH's spot,

---


In what alternative universe?


---

As of 2/28/05: 101 pounds since December 7, 2004
OFFICIAL THREE-MONTH COUNT: 112 pounds on March 9, 2005
As of 5/23/05: 135 pounds "I've lost a lightweight"
Kei Posiskunk
Kolbasz



Since: 7.1.02
From: Central PA, USA

Since last post: 1281 days
Last activity: 399 days

#27 Posted on | Instant Rating: 3.59
I'm not sure I'm happy with Cena coming to RAW, unless HHH goes to Smackdown. Part of me keeps saying HHH is going to somehow have BOTH belts before all is said and done; though it would be funny if this whole draft was just some bizarre excuse for Cena to switch shows repeatedly, being the only guy that EVER gets drafted, the one picked every single show.

-Damn, did Maven get murdered or what? The only thing that segment was missing was Nova coming out with the ECW guys, and having Maven crawl over to him, "Simon, we're still cool, right?" Only to have Nova kill him dead.


---
FOXPILE!!!
HMD
Andouille



Since: 8.6.02
From: Canada

Since last post: 550 days
Last activity: 550 days

#28 Posted on | Instant Rating: 4.40
Well, Cena is legitimately over, for one. He was crazy over at his appearance in Toronto last week, I took one look at the line and turned the other way. The fans have a much more emotional connection with him than they do with Batista, who is looking more and more like a flavour of the month with each passing moment. It is just much more ridiculous for Triple H to argue he needs to be jobbed out to him than it is for him to make that argument about anyone else right now.

Regardless, I hope he is traded back to Smackdown, or Hunter goes over there. He's worked hard and deserves this run on top he's getting, and being anywhere near Hunter can only ruin it. As proven with Goldberg and Benoit, even people he jobs to are promoted as lesser than him. Cena doesn't need that.

Good RAW, for at least two segments, the first and last. I don't care about ECW, and I certainly won't pay thirty-five smackers to see it, but if my buddy lends me a free tape I'll watch. If they resurrect this thing full-time they'll botch it badly. Personally, I don't necessarily agree with but do understand the rationale behind using their boys to promote it. Did anyone really become a legitimate star in ECW? Sure, it was the breeding ground for a lot of future greats, but anyone who was considered strictly to be an "ECW guy" was basically a limited, regional attraction at best. That list, despite certain marketing ploys we've been prey to of late does not include Austin, Foley, Benoit, Guerrero, or Mysterio, all of whom were "just passing through", so to speak, or anyone in a prominent role today. No one will ever name Sandman or Tommy Dreamer or Ballz Manhoney or New Jack to be among the all-time greats. Even guys like Shane Douglas and Raven, who were only ever used well in ECW, have more fame from their bungled runs in other companies than they do from ECW. The only exception to this that I can think of is Sabu, who I never saw working anywhere else. And isn't exactly a national star. Maybe the Dudleys are also considered, still, to be "ECW guys" but that reputation has only limited their potential, and for whatever it might be worth, more people saw the peak of their careers, those TLC matches, than ever saw anything they did in ECW. So I can see why Vince might think, this show will do better if they push it with guys whose lowest-drawing-lows are still a million and a half strong above ECW's highest-drawing highs. It makes it more likely to be a financial success, although that success maybe isn't going to come from those same ECW fans but perhaps the same WWE fans that they have today, and maybe that's for the better, because they still support careers in 2005.

(edited by Hogan's My Dad on 6.6.05 2225)

---

Hot Virgins-The World's Most Steadily Shrinking Commodity
Excalibur05
Knackwurst



Since: 19.1.02
From: Minnesota

Since last post: 925 days
Last activity: 793 days

#29 Posted on | Instant Rating: 7.73
Originally posted by Hogan's My Dad

---

Did anyone really become a legitimate star in ECW?

---


Well...Rob Van Dam. There was a guy who made their secondary title worth more than the World title was, and was a huge draw even for the WWE for a short period of time before Invasion Fever died out. Honestly, ECW never really was about the "big draw" because of the fact that they had such high turnover, especially near the top of the card. The biggest names to come out of there (Austin, Foley, Benoit, Guerrero, Misterio) were only there for a cup of tea before they got snatched up by WWF or WCW. So what you were left with was the top of the card cobbled together from a few ECW Loyalists (Dreamer, Dudleyz, Taz, Sabu, Van Dam, Raven, Sandman), most of whom didn't end up staying anyway. The popularity of ECW was always an idiology more than any one star or anything. Certainly you could single out one or two guys (Dreamer especially) who personified the "ECW Mentality", but when it came right down to it, you were buying the show for ECW itself, not any one specific guy, and in some way the WWE has been very clever in selling it just that way. There's no one match on the card that you can say, "Oh, man! That I've gotta see!" instead it's more of a "Oh, man, I've gotta see the show!" It's kind of an atmosphere you either get or you don't.

On the other hand, I don't think WWE creative understands thing one about it, and while they're selling the right thing, the only one this whole time that's had a bead on the ECW Experience is Heyman. He did more to sell the ECW show to people in five minutes than the rest of its segments have in weeks.

But hell, it was fun to see those guys on WWE TV, if only for that one moment, and they all seemed to be enjoying it. It was kind of funny to hear the huge pop Rhyno got for the Gore.


---

Tonight I wanna ruin my life,
I wanna throw it all away,
In a spectacular way
JustinShapiro
Scrapple
Moderator




Since: 12.12.01
From: Pittsburgh, PA

Since last post: 170 days
Last activity: 3 days

#30 Posted on | Instant Rating: 8.46
Originally posted by redsoxnation

---

On the question of what Stacy does: Nothing. The better question is replacing the what with who.
Only a few months until Christy is on the strip club tour doing shows as a former Playmate.

---


Yikes, do you get off on denigrating women in pro wrestling? (Or maybe just anybody in pro wrestling who isn't from the past~?) I mean, I don't find it offensive, just peculiar.


Originally posted by The Cheat (has cool boots)

---

Whoever said they weren't pushing this PPV was proved quite wrong tonight.

---


The closing angle tonight notwithstanding, the complaint has been more that they were pushing the PPV in the wrong way, not that they weren't pushing it at all.


Originally posted by BobC

---

Care to share these reports with us? I've never read such a thing.

---


They were in the Torch newsletter.


Originally posted by Mayhem

---

Hmmm, a heel turn for Regal. I could see it & plus it's about time for it.

---


I think Regal needs to stay babyface long enough for Eugene to come back, since his natural heel angle is still turning on him. To do it now just to do it would be wasting something that could almost be meaningful down the road.

(edited by JustinShapiro on 7.6.05 0310)
Freeway
Scrapple



Since: 3.1.02
From: Calgary

Since last post: 1758 days
Last activity: 1446 days

#31 Posted on | Instant Rating: 6.02
As said before, this was a middling RAW with two good segments. I was taken aback, however, by how good the Venis/Masters match was. Good work.

Here's the thing I can't get. They've said on MULTIPLE WWE productions (The Benoit DVD, the Guerrero DVD, the ECW DVD, the Foley DVD...) that ECW was a good place to get exposure while waiting for one of the Big Two to give you an offer for guaranteed money. But cheques bounced and half the time rules or laws had to be bent in order to get people into the country.

Now, I can buy them pushing ECW as fun. On the aforementioned WWE productions, most of the big name guys (Jericho, Benoit, Guerrero, etc) said that ECW was fun. Okay. Good. But when you're pushing Chris Benoit (Pushed as "the best technical wrestler in the world") as the face of ECW and putting him in hardcore matches is a little odd. The only problem is that everybody else of comparable stature to Benoit is busy or just plain not relevent to ECW. So we're left with...this. The ECW PPV feels just like a regular RAW or Smackdown PPV to me, just by a different brand. I'm not sure if that's what they were going for or not.

Anyways, beyond that I like how they're building things towards Vengeance: Christy vs. Victoria makes sense. Edge vs. Kane makes sense. Even HHH/Batista Part XVII makes sense, even though we're seen it all before...twice, and the second time lacked the WrestleMania Novelty. Now, I want to see what happens when Eugene gets back. Will he be mad at Tajiri for stealing his friend Regal? Plus, what the hell's up with the Women's Title? The last defense was on April 4th...TWO MONTHS AGO. And what's up with the Tag Titles? I really, really hope the Draft Lottery brings more teams (or teamable workers) to RAW.


---

DVDs; Blog


StaggerLee
Scrapple



Since: 3.10.02
From: Right side of the tracks

Since last post: 38 days
Last activity: 20 days

#32 Posted on | Instant Rating: 1.73
Well, I had always thought the Cena love was peculiar, but seeing the near SCSA/Hogan sized pop he came out to, from a St Louis crowd who knows their wrestling, tells me I just missed the boat on the guy's popularity. I hope he stays and I hope he can improve, because every match I see him in, he is pretty stale and boring to watch.

Either HHH or Batista is next to go. Otherwise Bischoff wouldnt have made the comments about the HITC match going on, no matter what.

Kane is hopefully going to snap out of it, and leave Edge bleeding. But, that's just my hope for the conclusion of the angle. Although I thought the "anything can happen in Vegas" comment was pretty funny, considering the last Wedding In Vegas angle they pulled.

And, was it me, or had Rhyno lost about 40 pounds of fat and replaced it with lots of lean muscle? He looked like a monster out there.


wrstlngfrk247
Weisswurst



Since: 10.4.05
From: prescott, az, usa

Since last post: 4861 days
Last activity: 4839 days

#33 Posted on | Instant Rating: 0.00
That was an awesome raw. and as for the city of st. louis, where i used to live, it was sweet. the cardinals kickin' the red sox asses, and a great raw. shocked about cena going to raw. whats gonna happen with the wwe title? tourney? let's hope not. i see cena vs. christian at vengeance, which i am going to. edge vs. kane, eh. they need to have a good fued w/ shelton i suppose w/ hassan. stone cold court? should be interesting. i guess batista or hhh is going to smackdown after vengeance. as for ecw, that was awesome. the dudleys coming back was fuckin' awesome too. makes me look forward to ppv. why isn't smackdown doing much of anything to promote ecw? i think orton or hbk or a main headliners to sd thurs. overall, i think best raw this year for sure.
Super Shane Spear
Bierwurst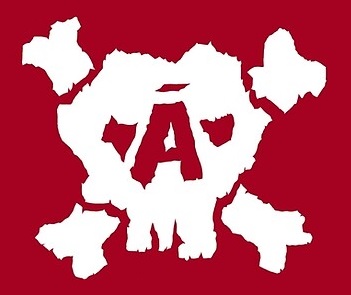 Since: 2.1.02
From: Sector 7 Slums

Since last post: 3045 days
Last activity: 3045 days

#34 Posted on | Instant Rating: 3.08
Originally posted by StaggerLee

---

Well, I had always thought the Cena love was peculiar, but seeing the near SCSA/Hogan sized pop he came out to, from a St Louis crowd who knows their wrestling, tells me I just missed the boat on the guy's popularity. I hope he stays and I hope he can improve, because every match I see him in, he is pretty stale and boring to watch

---


Cena is, in every single way and form, the second coming of The Rock. That intro and "Brrrrrrrrrrrr" sound reeks of the old "If you smell" intro. "The Champ is Here" was spawned from the depths of "FINALLY...The Rock has come back." Even Cena's in ring mannerisms mirror The Rock. The pumping of the sneakers is Cena's version of the "pouncing" pose. You'll notice the time between the fireman's carry to the actual F-U seems to get longer every match, much like the Rock Bottom in Rocky's peak days (he later switched back to fast Rock Bottoms). Of course, the most obvious connection is the Five Knuckle Shuffle to the People's Elbow.

The part where Cena starts to break away, and even at some points, surpasses The Rock which can be summed up with one point during his matches. Outside of Shawn Michaels tuning up the band, there is no wrestler active right now that has the fan participation he gets when he waves his hand in front of his face and the whole crowd yells "You Can't See Me!" That's Austin-level of overness.
Stephanie
Landjager



Since: 2.1.02
From: Madison, WI

Since last post: 1974 days
Last activity: 29 days

#35 Posted on | Instant Rating: 5.22
Personally, I wouldn't mind seeing HHH traded to Smackdown!...and Bischoff refusing to deal to get him back. (Unfortunately, after seeing how much WWE-fellatio he received yesterday, that probably won't happen.)

Steph


---

I'm going twenty-four hours a day...I can't seem to stop
- "Turn Up The Radio", Autograph

Wiener Of The Day - June 10th, 2003
W Of The Day - September 11th, 2004 (add spooky music here)
Matt Tracker
Scrapple



Since: 8.5.03
From: North Carolina

Since last post: 48 days
Last activity: 3 days

#36 Posted on | Instant Rating: 5.48
On the responses to my Shelton and Davari/Hassan comments:

1) redsoxnation, you both disagreed with me and proved me right. When you say "Tonite was the best opportunity for lazy booking to actually work," you added a scenario (hi, Bill Maxwell) that was anything but lazy booking because it would spark something beyond the stock roles Hassan and Shelton are playing. What we got on RAW this week WAS lazy booking: Shelton retains in another sloppy Davari/Hassan handicap match when Davari eats the pin. Shelton doesn't get a steady feud, Davari stays in Hassan's doghouse and Hassan can still claim he hasn't been pinned. If this match doesn't happen this week, there would be no effect on the writing of either characters. Hassan and Davari have heat -- big heat -- and they would be better served transfering that from the crowded midcard ranks and to the barely simmering tag division.

2) Deputy Marshall says, "Not a factor in his booking? Does Shelton Benjamin have a character that exists beyond the fact that he's IC champion? If anything, it's the only thing that holds interest in his character right now." Take away Shelton's belt and let him continue the springboard moves, and there will be no difference. We're getting the opposite. He keeps the belt but waters down the offense. That's making the belt weaker and his appeal diluted. No, Shelton doesn't have a character, and he doesn't have an angle (save being a belt-holder) and he doesn't have a feud. I would argue he hasn't had a meaningful title win since beating Snitsky. And he hasn't been as appealing or effective a character since then. His stuntwork is nice; we all remember the WM ladder run. He had an outstanding match with Shawn during the Gold Rush Tournament, but lost his heat when he lost that match. And now Jericho seems to have drifted away from Shelton and toward Cena. He's been stagnant since then. And this draft has to bring in someone who can work with him to make both performers and that belt more than just parts of a tiny self-contained universe.

(edited by Matt Tracker on 7.6.05 0934)

---

"To be the man, you gotta beat demands." -- The Lovely Mrs. Tracker
Destrucity
Boerewors



Since: 21.4.04
From: New York, NY, USA

Since last post: 4350 days
Last activity: 4258 days

#37 Posted on | Instant Rating: 3.23
Originally posted by Super Shane Spear

---

Cena is, in every single way and form, the second coming of The Rock.

---
I always thought the Rock was really exciting in the ring and good on the mic, though.

I should probably elaborate. Here's why Cena doesn't come close to the Rock: He lacks fluidity. Promo work is very seat-of-your-pants, and there have only been a handful of wrestlers in history that I could watch without ever worrying they were going to screw up. The Rock. Austin. Hogan. Flair. Savage. Piper. Michaels. Bret Hart was there but often didn't get credit for it because of his low-key promo style. Christian is starting to make his way into this exclusive category, which is why people are getting so excited about him -- not because of his (and believe me, I love the guy) only slightly above-average ringwork. I'm still always a little nervous when Cena is talking. He also hasn't found a way to make his pandering seem like something other than pandering -- Rock walked a fine line, but he usually did it. Hogan, the other all-time champ, didn't have to -- it was built into his character.

In the ring, Cena's got some OK Rock-like mannerisms, but Rock wasn't just about the mannerisms. He was also sharp and quick, which Cena is not. He made every single move he did look big and exciting. The delays and gestures were part of that, but they weren't everything. It was his crispness, his facial expressions throughout every match (not just for the equivalent of You Can't See Me). This is why, even though the workrate freaks will tell you he sucked and criticize his limited moveset, I always thought he was a really spectacular wrestler and would watch one of his matches over -- dare I commit the highest sacrilege? -- Benoit's any day.

(edited by Destrucity on 7.6.05 0741)
---

Speak to me! Warriors!
MonteCarl
Potato korv



Since: 21.1.02
From: Saginaw, MI

Since last post: 1264 days
Last activity: 292 days

#38 Posted on | Instant Rating: 6.23
I don't see how Bischoff would ever trade Cena back to Smackdown in a "real world" scenerio. As the General Manager, it would make no sense for him to. So the only way I can see this going is either HHH or Batista get drafted to Smackdown making the long rumored champions/shows switch....OR....Bischoff himself ends up getting drafted to Smackdown. As GM of RAW still, he gets himself back to RAW in a trade - himself back to RAW for Cena back to Smackdown.

How is Smackdown going to keep up with the unpredictability of the draft now, though? Really, anybody else who gets drafted is going to be a bit of a letdown. Who's a bigger name to draft from one show to the other than the competing show's champion. I thought it'd be funny if, after their champion gets drafted to RAW, Smackdown drafts somebody like Maria or one of the Heart Throbs. They can be all depressed that RAW got their champion and they're stuck with some nobody.


---

--Monte N
http://www.thebananaconvention.com
GRL
Frankfurter



Since: 13.7.02
From: Austin

Since last post: 33 days
Last activity: 21 days

#39 Posted on | Instant Rating: 2.86
Ooh, but if we were patient (which we all know we're becoming less and less of), and if Smackdown had a better chance at developing into a better show, that right there is a great story to watch. Raw gets the Smackdown champion, John Cena, while Smackdown gets................ Rob Conway.

On the surface, everyone is disappointed, and the weight of the world is thrown on Conway's shoulders. "Oh, he sucks... I can't believe we got screwed out of our best champion, etc."

Over time, though, Conway hears all of this and slowly begins working harder... getting stronger, and faster. He wants to silence all of his critics, and eventually, the fans love him because they know what odds he had against him in terms of public favor. He enhances his moveset, develops an intensity in his promos. Finally, he beats, say, Undertaker in a great match. Then he goes on a hot streak and wins the belt at a Mania and has made it.

At which point he turns heel and says "screw you all for never believing in me, etc."

******

I missed Raw, but my friend and I were talking earlier in the day about who they could draft, and I posed the question "how could they not draft Cena?" So for Smackdown, I suppose the question is, how could they not draft Batista?



---

"Maybe I'm getting off topic, but this thread already sucks, so I don't feel bad about it. " -LotusMegami


"The only way TV Gangrel could change is if Real Gangrel changed." -Filipino Elvis
Wpob
Bierwurst



Since: 21.11.02
From: Williston Park, NY

Since last post: 33 days
Last activity: 1 day

#40 Posted on | Instant Rating: 1.58
Since Cena is now a RAW superstar, can;t SMACKDOWN just draft him back? With liekt he last pick of the Draft, Long pulls out Cena's name and he is back on Smackdown. it would be a wash, but Cena would get RAW exposure and maybe some viewers would follow him back to SMACKDOWN.


---

You can do it Otto! You can do it Otto!

Make this spare, I'll give you free gelato!

Then back to my place where I will get you blotto!

Domo arigato, Mister Roboto!
Pages: Prev 1 2 3 4 5 Next