ScreamingHeadGuy
Frankfurter



Since: 1.2.02
From: Appleton, WI

Since last post: 2362 days
Last activity: 2361 days

#1 Posted on | Instant Rating: 6.42
But, if Jericho goes to Smackdown!, he'll never get to use his Survivor Series favor!

In the back, all the Raw guys, in red "Raw" tshirts, sit. Meanwhile, also in the back, all the Smackdown! guys, in blue "Smackdown!" tshirts, sit. Bisch and Heyman, both in black suits, are face to face (Heyman also has a neckbrace). Vince, in black suit with mustard-yellow shirt, gives the rules; 12 men will be picked overall - 6 by each brand. Trades can continue 'til midnight (eastern?).

Fighting evil by moonlight, winning love by daylight, never running from a real fight, because it is time to WAKE UP! It's time for Raw, live from Detriot, MI...and a Fashion Report, too!

JR, in a grey suit, blue shirt, grey tie, and black hat,a nd Lawler, in sparkly black/white striped shirt with gold scrolling, commentate. Cole, in a grey sportscoat and black turtleneck, and Tazz, in a grey pinstriped suit, also commentates.

Bisch and Heyman are out to draw. Heyman cuts a promo on Taker - the crowd is all over him. Smackdown! gets Rene Dupree. Rene comes out, in red "La Resistance" undies, with a French flag; he challenges any Raw member to a match. Jericho, in red "Jericho" silhoutte tights with black rays, accepts. Chad Patton is on the scene, in black/white stripes, as the referee. JR and Lawler call the match. Jericho gets the duke in an average match. Post-match, Austin, in black skull-and-crossbeers tshirt, shorts, and kneebraces, on his 4-wheeler of justice, delivers a kickwhamstunner.

Raw gets Shelton Benjamin.

Kane barges out, in black tights with red barbedwire stripes, vs. Rico, in marbled blue/black singlet, already in the ring, with Jackie. Squash. Post-match, Kane demands he not be on the same show as Taker.

Smackdown! gets Mark Jindrak (Jindrak-O'Haire, anyone?).

Raw gets Nidia. Nidia, in Smackdown! tshirt and Daisy Dukes, takes off her shirt and dons an oversized Raw tshirt. Cena comes out, in Lions #20 jersey (Sanders), shorts, and backwards cap, wearing the US Title; he draws the next pick for Paul. Smackdown! gets...HHH. Adbreak interrupts the incredulous reaction.

Christian!, in orange tights with "C"s on white crests, with Trish, in pink see-my-boobs top and black pants, vs. Spike, in sleeveless black "Dudley 3D Boyz" tshirt and orange/yellow/black camo pants, with FOOTAGE! of last week's beatdown. Chad Patton referees again. Unprettier -> pin. An average match.

Bisch is too flustered to pick; he runs to the back to cry to Vince.

In the back, Bisch whines to Vince. Vince tells him 'tough shit'. Heyman is on the scene - he books Eddie vs. HHH for the WWE Title. (oh-oh, I smell chicanery)

Bisch finally picks; Raw gets Rhyno. Bisch books Rhyno vs. Benoit for the World Heavyweight Title. (might more chicanery be in store?) Rhyno, in black "Rhyno" singlet, takes the red tshirt from Bisch.

Booker, in black hot-crotch, flamin' "BookerT" undies, wearing the Tag Title, and Rob, in yellow/black/green "RVD" singlet, carrying the Tag Title, vs. Evolution - Flair in purple "Nature Boy" robe with silver sequins and black "RF" undies, and Batista, in black undies with arcing red flame. Mike Chioda is the official. Adbreak interferes.

Cont. Rob (accidentally) kicks Booker. Batista hits his sit-down power-bomb on Booker -> pin. New champs. A nice match.

The GMs are out, again. Smackdown! gets RVD (how fortuitous that he just lost the title). In the back Booker and Rob talk about a rematch; Coach is on the scene to let Rob know he's been drafted.

Benoit, in black tights with blue feathers, wearing the World Heavyweight Title (why do they say "now residing in" instead of "from"?), vs. Rhyno, still in black "Rhyno" singlet with gold splats. Earl Hebner is the referee. Crossface -> pin.

In the back, Shawn demands that Bisch trade him to Smackdown! so he can get his hands on HHH. Instead, Bisch books Shawn vs. Benoit for Backlash (provided they both survive the draft).

Raw gets Tajiri. Smackdown! gets Teddy Long. Raw gets Edge. Smackdown! gets Spike. Raw gets Paul Heyman. Heyman quits and Bisch gloats (the crowd is cheering Bisch?). Now Edge, in black leather jacket, black leather pants, and black tshirt, is out to Rob Zombie. Edge spears Bisch; the crowd seems conflicted.

Moments ago, one sentance ago...you just saw it. During the break, Heyman stormed off.

HHH, in red "Raw" tshirt/blue "Smackdown!" tshirt, and black iron-cross undies, vs. Eddie, in blue "Smackdown!" tshirt and black "Latino" tights with emerald/gold flames, wearing the WWE Title, driving a sparkly red/yellow low-rider. Lillian wears a black bra and red miniskirt. Brian Hebner is the official. Adbreak gets a run-in.

Cont. HHH is taking it to Eddie on the outside. Flair and Batista interfere, then Cena and Rey come out to counter. Shawn superkicks HHH. The match ends in a DQ. Then the whole lockerrooms come out for a clusterfrick.

Overall: Well, it gives us something to talk about. HHH was the only main-event talent to change shows. The Heyman bit is really interresting. I expect some trades will be made (but you'd have to go to wwe.com for that).

To Smackdown!: Rene, Mark Jindrak, HHH, RVD, Teddy Long, Spike,

To Raw: Shelton Benjamin, Nidia, Rhyno, Tajiri, Edge, Heyman


---
Insert wit here.
Promote this thread!
asteroidboy
Andouille



Since: 22.1.02
From: Texas

Since last post: 3042 days
Last activity: 246 days

#2 Posted on | Instant Rating: 4.95
The rosters looked like a giant church choir outside the ring. All they needed was Teddy Long conducting.

Fun show. Thank god HHH is not your new WWE champion.


---

-- Asteroid Boy


Wiener of the day: 23.7.02, 3.12.03

"In addition, my tickets weren't really what you'd expect from the webmaster of the internet's largest independent pro-wrestling website." - Widro

"My brother saw the Undertaker walking through an airport." - Rex
"Was he no-selling?" - Me


Socks
Landjager



Since: 25.6.02
From: Ottawa

Since last post: 1152 days
Last activity: 1028 days

#3 Posted on | Instant Rating: 6.21
Solid show...until the main event. I almost turned it off when they announced HHH and Eddie. I figured, he would have the belt...because....well just because. I am glad I was wrong. But why ruin a solid main event with that cluster fuck at the end? I hate that crap...

Nice to see Edge back...but did anyone really care?

The draft seemed like an after thought. Who the hell cares where Teddy Long or Nidia go? I don't. Bah...

Ok...maybe it wasn't that great....


---

This Space For Rent...

Inquire within.
redsoxnation
Scrapple



Since: 24.7.02

Since last post: 2092 days
Last activity: 2092 days

#4 Posted on | Instant Rating: 5.60
Jericho used the favor to get Trish out of a match with Kane, only to have the match booked the next week.
Heyman is gone, does that mean the married McMahon's will just run rampant on SD from now on?
Almost 16 and a half years to the day after the disgrace of Ron Garvin beating Ric Flair for the World Title at Joe Louis Arena, Flair at least gets a tag title belt victory at Joe Louis.
Bradshaw, Taker and Trip on the same show. God, all the locker room leaders together. And, I think some of the waving of good-bye to Trip by the RAW guys was genuine happiness.
Tag division sucks, so break up tag teams. Makes no sense.
Does the latest Orton absense screw up the Foley feud?
Nice to see Kurt back.



---

Why is TVLand stealing my ideas from DEAN's Workrate Report's? They had to be stealing, as I thought I had the only demented mind that could put Bea Arthur and Abe Vigoda in a sex scene.
The Goon
Banger
Moderator



Since: 2.1.02
From: Calgary, Alberta, Canada

Since last post: 195 days
Last activity: 142 days

#5 Posted on | Instant Rating: 8.08
Wow, that was great! I loved the spit take Hunter did when his name was called. Sucked to have to have been sitting in front of him when he got the shock of his life. Plus Kane was laughing behind him as well.

I was hoping we'd see the locker rooms empty at the end. That was some fantastic pandemonium.
BoromirMark
Potato korv



Since: 8.5.02
From: Milan-Ann Arbor, MI

Since last post: 1441 days
Last activity: 1441 days

#6 Posted on | Instant Rating: 1.09
Hi, I'm a bitter Triple H hating smark, can I join your club?

Tools. Entertaining RAW, leading to a possible ECW return and lots of confusion for a few weeks. You gotta love the mini-gang war of RAW vs Smackdown.

(edited by BoromirMark on 22.3.04 2319)

---

"People use freedom of speech to make up for freedom of thought, which they lack." - Kierkegaard


ScreamingHeadGuy
Frankfurter



Since: 1.2.02
From: Appleton, WI

Since last post: 2362 days
Last activity: 2361 days

#7 Posted on | Instant Rating: 6.42
Originally posted by redsoxnation

---

Jericho used the favor to get Trish out of a match with Kane, only to have the match booked the next week.

---


Oh, crap, I forgot about that. The whole not-this-week, but winding-up-next-week thing threw me for a loop. I guess I'm one of the reasons the WW can forget long-term continuity.


---
Insert wit here.
sayain zubas
Weisswurst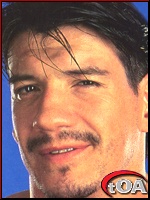 Since: 9.8.03
From: michigan

Since last post: 5459 days
Last activity: 5420 days

#8 Posted on | Instant Rating: 0.15

i liked the show, i SO FREAKING wish that i had some cash, man, but what the HELL was cena doing wearing thats bastards jersey? is it just me, or is cena the only guy that likes him, cuz i certainly don't (as with almost everyone in town, to)


---

WE LIE, WE CHEST, WE STEALLL (viva la raza, fags)
Kane Is Ugly
Kishke



Since: 14.7.03
From: Uglyville

Since last post: 4037 days
Last activity: 4023 days

#9 Posted on | Instant Rating: 5.97
When was Renee Dupree or Jindrak part of a "super group". I dont remembet that.



---

I miss the GWF.

drjayphd
Scrapple
Moderator



Since: 22.4.02
From: Outside of Boston

Since last post: 69 days
Last activity: 20 days


ICQ:
#10 Posted on | Instant Rating: 6.67
You wanted the best, you got... Out of Context Quote of the Week.

"This coming from the man with the YOU EAT COCK in his signature." (StaggerLee)
---
RSN: Hope not... they're still not storyline-married.

Also, was Show the only one on Smackdown that wasn't cheering Heyman's drafting? Looked like it.


---

DEAN's Nuggets of Wisdom:

"A-Train could wear a Vampirella outfit and I would toast a load to it."
Lexus
Andouille



Since: 2.1.02
From: Stafford, VA

Since last post: 208 days
Last activity: 28 days

#11 Posted on | Instant Rating: 5.70
Overall descent Raw in terms of match quality and storyline extention, whatever the storyline might be doing. I have a feeling this is going to get bigger.

Could be AWA Team Challenge Series, could be InVasion 2.0, could be good, but I really do believe that the whole SmackDown! vs. RAW thing is just getting started, and will get bigger.


---
WHOOOAOAOAAA!
OMEGA
Lap cheong



Since: 18.6.02
From: North Cacalacky

Since last post: 3554 days
Last activity: 1160 days

#12 Posted on | Instant Rating: 5.56
Man, poor RVD just can't seem to get away from Triple H.

I like Rhyno moving shows. I don't know why, but I think it really fits him to be on RAW.

I REALLY felt bad for poor Spike Dudley tonight. They just ripped the poor guy apart. I can't imagine how I'd feel if my boss was talking about me like that (actually, he might be).

I can't believe they didn't save Eddie Guerrero v. Triple H for PPV. That's one of the few PPV main-events I could see pulling in some nice bank.

The one guy I really wasn't too thrilled with (as far as drafts are concerned) is Tajiri. I just see nowhere for him to go on RAW except for Sunday Night Heat city.

I was also hoping to see John Cena get on RAW, as his style would fit on that show better. Oh well.

Nice to see Edge back, and pushed right to the top. I was never a huge fan of Edge, but I like him enough that I'm glad to see him getting pushed. Hope a main-event push works out for the guy.

I guess this signals the end of Paul Heyman and the beginning of Stephanie McMahon. Now THAT'S a trade I could have lived without. Not that I didn't see it coming.

I guess it breaks down like this as far as top of the card goes: RAW has Chris Benoit, Shawn Michaels, Kane, Edge, Chris Jericho, Randy Orton, and Booker T (if pushed as such). SmackDown has Eddie Guerrero, Triple H, Kurt Angle, John Cena, Undertaker, Big Show, and Rob Van Dam (if pushed as such).

Overall, a fun show, but not as epic as I thought it'd be.

(edited by OMEGA on 22.3.04 2328)

---
The answer to WWE's financial problems...

Never 'Wiener of the Day', and is actually quite bitter about it.
Ramblin Wreck
Weisswurst



Since: 28.7.03
From: Atlanta

Since last post: 5353 days
Last activity: 5338 days

#13 Posted on | Instant Rating: 5.96
Ok, so they mixed it up....but one big thing doesn't make sense.

If they left it open for trades, who is going to be doing the trading on the Smackdown! side? That's silly. Heyman is gone, either he quits or else he joins RAW, so he can't trade. Vince is impartial (apparently) in the whole thing, so why would he step in? They never introduced a new GM, probably waiting for later this week.

So what are they going to pull, on Thursday Stephanie will walk out and say she was named the GM at 11:25 pm and then pulled off such and such trade? That's crap.

They either should have A) not worried about trades in the first place, and just used the lottery to move people around (isn't that the point of the lottter?!?) or B) have had the trade deadline be in 2 weeks or something to leave space for wheeling and dealing by the new GM of Smackdown.

It just seems they sold themselves short with the idea here. Draft who you want and get it done with.
HMD
Andouille



Since: 8.6.02
From: Canada

Since last post: 710 days
Last activity: 710 days

#14 Posted on | Instant Rating: 5.24
Good show, lots of fun all around. Rhyno is not even over in his hometown. Yeesh. Little disappointed in the finish with Eddy/Trips, but it more or less had to be a non-finish considering they're going to the same show. I read Meltz saying that the end of Eddy's reign has not yet been decided. Now it has. Still, the moves'll do everyone good and it gave the shows the shots in the arm they need but by the same token it didn't totally redefine them so much that all the work of the last two years was undone.

And Shawn? It's finished. Stop saying you versus Hunter is "far from over" (well, actually it kinda is but not in the way you meant it). Please. Let it drop. Done. Forget it ever happened. Put some guys over now. Like you said you would. Remember that? No more Hunter versus you. Not "far from over". Finished. Never to be seen again. Ever.


---

I'd tell you to kiss my ass, but I don't want to get it infected.
Ecks
Boerewors



Since: 18.7.02
From: Canada

Since last post: 461 days
Last activity: 461 days

#15 Posted on
www.wwe.com says "At 11:30 p.m. ET tonight, Mr. McMahon will have a special announcement regarding the fallout from tonight's Draft Lottery. Be sure to check back here at 11:30 p.m. ET." so there you go.
The Great Thomas
Sujuk



Since: 17.6.02
From: Miami, Florida

Since last post: 4989 days
Last activity: 4989 days

#16 Posted on | Instant Rating: 5.54
Greatest RAW in a long while. I'm glad my favorite wrestler Triple H went to SmackDown! I'm glad Nidia got away from those heat-suckers Torrie and Sable, and I'm glad they drafted Theodore Long, Spike Dudley and Paul Heyman to prove ANYONE can go to either show.

The finish was also great, with all the talent on both shows duking it out a la Lord of the Rings.

Thumbs up. WAY up!


---
Please Support The Neo-Geo Pocket Color!
mss018
Longanisa



Since: 29.2.04
From: NH

Since last post: 4492 days
Last activity: 3742 days

#17 Posted on
(deleted by mss018 on 22.3.04 2032)
Stilton
Frankfurter



Since: 7.2.04
From: Canada

Since last post: 4796 days
Last activity: 4796 days

#18 Posted on | Instant Rating: 2.98
Both big titles defended, plus a big tag match with the titles changing hands, mix in all the drama of the lottery, and I'm going to go ahead and dub tonight's RAW "Wrestle-Minnie-a".

Some thoughts:

Rene Dupree: Is he getting even better on the mic? Solid heat. This guy will be a star. One thing: check out those blone highlights! He and Josh must have have the same hairdresser!
Another thing: When stonecold stunned Rene, he bumped right on top of the microphone. Ouch! Sharp corners. That's gotta feel worse than stepping on Lego.

This made me laugh: Right after getting demolished in a squash by Kane, like two minutes after, Rico is sitting calmly and comfortably in the back room, wearing a baseball cap, watching the lottery results, with Kane in the same room.

HHH: a few things:
1) When his name was announced, he still managed to get his trademark spit-take in.
2) He managed to squeeze-in more showmanship and drama with a couple of T-shirt rips than with all his long-winded monotonous promos put together.

Edge didn't get the pop I thought he'd get. Though, I expect next week will be the test.

Paul Heyman quitting, well, there's already an ECW revival thread. What more is there to say?

The locker rooms:
While I tried my best to scan the crowd for all the faces, there were some superstars I don't think I saw: Did anyone see LANCE STORM in there?




---

So sayeth Randy Stilton, the real Stinky Cheese Man!
ParagonOfVirtue
Salami



Since: 20.8.03
From: New Jersey, USA

Since last post: 4937 days
Last activity: 4617 days

#19 Posted on | Instant Rating: 4.20
In the main event, when Evolution came down, I was hoping HBK would come down to the ring and he would attack Guerrero. Benoit would attempt the save but fail, as HBK and Evolution would gang up on Benoit/Guerrero to close the show. Next week, Michaels' reasoning could be that when it was just him against HHH, the feud was still like family. But he's let that vendetta go because after Mania ended and two outsiders like Benoit/Guerrero were standing tall as champs, it made his blood boil.

This would have placed great emphasis on the both show's world title programs, with HBK and HHH tying their loose ends, and a focus on HBK vs Benoit for Backlash and a short HHH vs Guerrero feud before Hunter takes off. Instead, all we got was a Raw/Smackdown schmozz, which, considering this will probably be the last interaction between both shows for a while, doesn't produce any real payoffs.
Spiraling_Shape
Bierwurst



Since: 2.1.02
From: PA

Since last post: 15 days
Last activity: 2 days

#20 Posted on | Instant Rating: 6.44
Overall a fun show, and that last shot of everyone was a great visual.

Best moment of the night, Renee Dupree asking the crowd, "You want to see ze dance?" then perfoming the Evil French Dance twice. It IS his best move, after all.


---

"I'm the best poetic genius since Leapin' Lanny Poffo."
Pages: 1 2 3 4 5 6 Next