BigDaddyLoco
Scrapple



Since: 2.1.02

Since last post: 84 days
Last activity: 83 days

#1 Posted on | Instant Rating: 5.71
So, The Eater of Worlds must not have fully digested, because he and the boys did about as well as Stalker DDP and his buddy Kanyon when it was time to go toe to toe with The Brothers of Destruction. They somehow managed to do everything wrong after the big stare down and once again Bray is made to look like a big fuzzy windbag backed by a bunch of phony tough guys. It's too bad they once again prove they no idea how to book the weird, because tho feud was actually looking like it was going to be a lot of fun. Corny, but fun.

There is also a Title Tournament, with little suspense and a guy with a briefcase who the fans chant you look stupid at. They are right twice now.


Promote this thread!
lotjx
Scrapple



Since: 5.9.08

Since last post: 323 days
Last activity: 162 days

#2 Posted on | Instant Rating: 1.36
Setting up the corporate champion is both a nice nod to Deadly Games and an giant eye roll at the same time. Sheamus cashing it in is like a Doctor's Appointment that keeps getting pushed back, because we kinda now the diagnosis is going to be bad. Not like Cancer bad, but here is your new bland food diet bad.

The most interesting storyline they could have gone with is Bray Wyatt, Master of the Monsters. Instead, they went with Bray Wyatt, punching bag of old guys. I am thinking its going to be a John Cena surprise appearance at Survivor Series for Team Taker as well as a random face to join the team on Smackdown. It will be interesting to see if Taker is annoyed by Cena joining the team and setting up Mania. But again, its us speculating way better things than what we are getting which is the story of the WWE since 2006.

(edited by lotjx on 10.11.15 0949)

---

http://comicbookspotlight.wordpress.com/



Now previewing the Fall TV lineup.@realjoecarfley
Stefonics
Frankfurter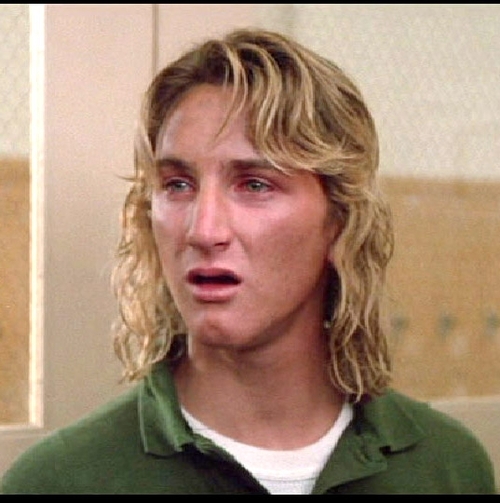 Since: 17.3.02
From: New Jerusalem

Since last post: 1038 days
Last activity: 28 days

#3 Posted on | Instant Rating: 6.20
Why do BoD need a team? The two of them, combined age 98, easily dispatched the scariest monsters who aren't BoD that the WWE has to offer. Where's the money?

Great great great, phenomenal promo by HHH. He was in the zone last night, which unfortunately made me believe that the rest of the show would follow suit. Then, WEEEEEEEEEELL... and I died inside. Sheamus-Cesaro was good/great even with Sheamus being sloppy several times. That's ok, it was probably Cesaro's fault. That Brogue counter into the Sharpshooter though. Paige was strong on the mic and clever with her use of B and C. Then she had a sloppy, shitty match with a horribly dressed Nattie.* Owens was solid as always. New Day continues to be the best part of every show they're on. Summer has grown on me. I prefer Breeze as autosexual, but this isn't nearly as terrible as I thought it would be. Show would've been alright without the ending, unless that's the end of the feud. In that case... Ok???

*In a great example of my emotional attachment to Paige, Nattie, Naomi, and Becky (although I like Becky), I misremembered who fought whom. The point still stands. Both matches were sloppy, and Nattie's outfit is atrocious.

(edited by Stefonics on 11.11.15 0101)
Spiraling_Shape
Bierwurst



Since: 2.1.02
From: PA

Since last post: 4 days
Last activity: 3 days

#4 Posted on | Instant Rating: 7.34
Why would you blow off that entire angle so quickly? My wife predicted UT & Kane would bow down to Bray too, which would've been...*something* at least.

And uhh...are Vince and Kevin Dunn not in the UK with the crew right now? Because how did Paige get away with calling Charlotte a "C" on RAW in 2015?
R-Dub
Pickled pork



Since: 25.8.05
From: Michigan

Since last post: 96 days
Last activity: 21 days

#5 Posted on
My thoughts exactly, why do they need a team? Two just beat four. Wouldn't logic dictate that four should have beat two and then reveal next week who will help even the odds?

Cesaro won! Worst match I have ever seen him wrestle, as both he and Sheamus kept falling down and always seemed a step off. I was very surprised by how good the Ziggler/Miz match was as it had a much quicker pace than I expected. Surprised that Breeze lost as it looked like they were going to pair Ziggler and Breeze in the next round. I guess it makes more sense to put Ambrose and Reigns on a collision course. I am starting to like Smackdown and even Superstars and Main Event better than Raw.
Big Bad
Scrapple



Since: 4.1.02
From: Dorchester, Ontario

Since last post: 569 days
Last activity: 138 days

#6 Posted on | Instant Rating: 5.82
These two are adorable.



(edited by Big Bad on 10.11.15 1709)

---

George Michael weighed his options. Maeby had chastised him for not taking risks, and what would be a bigger risk than perpetuating a lie about software just to ignite the passions of a woman? Of course it would be a lie, and since Maeby wouldn't know it was a lie, he wouldn't appear to be taking a risk. Perhaps the bigger risk was to tell his father he was lying, that he came up with it because he wanted his father to leave so he could enjoy what remained of his senior year. After all, he wondered, wouldn't that be the course of action taken by an overtly sexual man, a man who owns a pair of matador pants? He had not responded now for 41 seconds according to his unfailing internal clock, and it was time to come clean.
SKLOKAZOID
Bierwurst



Since: 20.3.02
From: California

Since last post: 334 days
Last activity: 232 days

#7 Posted on | Instant Rating: 7.64
If this is a way to get Dean Ambrose the World Title, I'm okay with whatever. If this is a way to give Roman Reigns the World Title without all of that "Road to WrestleMania" crap, I'm okay with whatever. Especially if a Reigns heel turn is involved.

If this is all a way to get Sheamus the World Title, though, I'm going to vomit.

Also, it would be really nice if the Authority wasn't involved in this at all, but I know it's kind of unavoidable. Have Reigns get help from someone else.

(edited by SKLOKAZOID on 10.11.15 1445)
andy1278
Bockwurst



Since: 11.1.02
From: Brunswick, GA

Since last post: 12 days
Last activity: 3 days

#8 Posted on | Instant Rating: 6.64
Seriously though, why are Taker & Kane back so soon? Why did they dominate the other two? Why would they need partners? Were they being kept by the Wyatts in a cage backstage that Spike Wyatt forgot to guard for a minute?

Also, to show how quickly their appearance was probably decided, I got an e-mail from "the Network" this afternoon asking "Will the Undertaker return at Survivor Series?" Maybe? Maybe he already did last night? Maybe he doesn't even need to be at Survivor Series now since they destroyed them last night?

I'm blah about the tournament, because I'm 99% sure it ends with either Roman's road of domination (next stop, Cesaro... shove it, Internet fans, our chosen one is destroying your chosen one) or Ambrose turning instead of Roman. Option C is Sheamus wins it somehow and we are all bored to death.

The choices for some of the brackets is mystifying. What did Titus do to earn a spot in the tournament? Has he won any matches lately? Did he do something that Darren Young didn't do? It was Tyler Breeze's first main roster TV match and he's already earned a shot at going for the world title? I like Kalisto, but why is he in this? Again, why wouldn't Sin Cara also be up for a shot?

To be fair though, going through the roster page, outside of the New Day, there's not many left they didn't put in besides the Dudleys, Ascension, the Matadors, El Torito, Ryder who is on NXT duty, Fandango, and Adam Rose. Mark Henry is a surprising missing candidate. Sorry Mark, your spot was taken by Kalisto!


whatever
Bierwurst



Since: 12.2.02
From: Cleveland, Ohio

Since last post: 98 days
Last activity: 59 days

#9 Posted on | Instant Rating: 6.28
Once again, Kevin Owens is awesome.




---

"As you may have read in Robert Parker's Wine Newsletter, 'Donaghy Estates tastes like the urine of Satan, after a hefty portion of asparagus.'" Jack Donaghy, 30 Rock
DrewDewce
Bratwurst



Since: 2.1.02
From: The Derby City

Since last post: 310 days
Last activity: 51 days

#10 Posted on | Instant Rating: 7.97
Originally posted by andy1278

---

What did Titus do to earn a spot in the tournament? Has he won any matches lately? Did he do something that Darren Young didn't do?


---


They mentioned at the start of the match that Titus had done an appearance at some hoity toity thing that afternoon. He's been one of the big public guys for the E recently. If you believe the old "Smile" theory of Vince wants his champs to smile and be good on public promotional tours, Titus fits that bill very well. His offense as a single is pretty boring tho sadly, which is why the PTP is perfect for him (according to my tastes).


---

"You are going to get a certain amount of snarkiness on the Internet no matter what, and my rule is that you don't post anything that you wouldn't say to someone's face."
Marc Andreyko (Writer of DC Comic's "Manhunter")
DirtyMikeSeaver
Bockwurst



Since: 19.5.02
From: Toronto

Since last post: 234 days
Last activity: 234 days

#11 Posted on | Instant Rating: 5.92
It amazes me that they won't do the Usos/BOD vs Wyatts. It's not like the Usos are doing anything and there is a ready made angle with them. They could even play the faces in peril part of the match, cause it's not like UT or Kane is selling anything. But hey, when your have a 50 and a 48 year old as your main dominant faces, you have to do whatever it takes to make them look good.


---

Kevin Kelly: "Mr. Austin, would you like to comment on Wade Keller's Take that endorsing the XFL hurts your anti-authority character?"

Steve Austin: "Oh shit, he actually said that? I thought the boys in the back were ribbing me!"

Kelly: "No, he really said that. Did they tell you the part about you sitting in the stands, looking all skeptical?"

Austin: "AHAHAHAHAHAHA. Yeah... oh man that was too much."
Kevintripod
Banger



Since: 11.5.03
From: Mount Pleasant, Pa.

Since last post: 4 days
Last activity: 1 day

#12 Posted on | Instant Rating: 6.77
Tenken347
Knackwurst



Since: 27.2.03
From: Parts Unknown

Since last post: 30 days
Last activity: 1 day

#13 Posted on | Instant Rating: 5.32


Really, this is not news, and you don't have to be a genius or an industry insider to figure it out. The show is bloated, and it has been for a long time, and people are checking out. They'll keep doing it, too, until something changes. They've at least mitigated the "samey" feeling of the shows in the last few weeks, but it's not nearly enough to start bringing viewers back. They have to trim the show back to two hours. They're just getting diminishing returns now, and cutting the fat is the only thing that's going to make a difference here.
Dr Unlikely
Liverwurst



Since: 2.1.02

Since last post: 813 days
Last activity: 420 days

#14 Posted on | Instant Rating: 9.61
Originally posted by andy1278

---

Seriously though, why are Taker & Kane back so soon? Why did they dominate the other two? Why would they need partners? Were they being kept by the Wyatts in a cage backstage that Spike Wyatt forgot to guard for a minute?

---


The handling of the Wyatt/Brothers of Destruction "angle" is in a heated battle with whatever they think they're doing with Del Rio as the worst active booking in the business, taking over handily from the injured "let's book insanely talented Seth Rollins - who actually went and got you that mainstream cross-over media exposure you love so much to the point that you booked the finish of a World Title match on your second biggest show around it - like complete and utter garbage for what was probably going to a be an ego-boosting feud with your 46-year old Executive Vice President of Talent Relations".

I mean, let's be charitable and assume they were planning on some kind of major match at Survivor Series based on the four Wyatts and Undertaker/Kane, but the injury to Rollins required them to scrap that match to use Undertaker or Kane or Wyatt as key figures in a title tourn-- no, wait? They're doing the Tournament before Survivor Series? And none of those three are in it anyway?

Like, wh- what? Did they ever have a plan for this? How the Wyatt/Undertaker feud has gone: Bray Wyatt calls out the Undertaker a year after Taker loses the Streak. Undertaker can't be bothered to show up to answer, but fights and beats Wyatt anyway. Wyatt just declares himself the New Face of Fear as if he had won, but then the match is retconned out of existence by Undertaker's return and Summerslam build, which requires pretending that Undertaker hadn't appeared at all since losing to Lesnar at WM30. So then we get the build to that WrestleMania 31 match that we never actually got before WM31, with the Wyatts powered up to four members and defeating and kidnapping Undertaker and (for the second time!) Kane. They kidnap them. They are missing. Wyatt literally says he has harvested their souls and demonstrates that by using their magic powers. And then Kane and Undertaker show up - either (illogically) fully powered or (even worse!) powerless and immediately beat up all four Wyatts two weeks before Survivor Series...which will know see the Wyatts (who seemed to have been beefed up to four members specifically for a Survivor Series match build) sending only two members to fight UT/Kane in a plain-old tag match.

Nothing about that even makes the slightest bit of sense or indicates a modicum of planning on the part of literally anybody in the company with the exception of Bray Wyatt himself, who at least tries to make everything hang together before repeatedly having the booking decisions contradict everything he says or does.

They couldn't work Orton's absence into this? Cena's absence into this? They couldn't have saved one of those valuable Brock Lesnar Dates to have Lesnar - pissed at the Wyatts for even getting anywhere near the orbit of one of his feuds, or conceivably annoyed that he might be the next target - showing up to set up a Wyatt/Harper/Stroman/Rowan vs. Undertaker/Kane/BROCK LESNAR/Who Even Cares Who The Fourth Guy Is Let's Say Ryback Since He Had A Dropped Feud With Bray ultra-hoss match that could probably sell a Network subscription of its own? Like, imagine a Heyman/Wyatt showdown next week explaining why the Eater of Worlds just doomed himself by drawing The Beast into his affairs as Brock is forced to team with a suddenly "human" American Badass Undertaker and Corporate Kane and Ryback.

That's at least something. That's better than recreating the "Cena needs a partner to beat unstoppable heels Truth & Miz, and proves it by singlehandedly demolishing them on Raw for free two weeks before Survivor Series" debacle, right? Like, how do you do that twice?

I can't feel bad for them in the slightest for the ratings problems when they get handed problems like injuries to Orton and Rollins (and probably Big Show) and Cena's time-off and can not be bothered to let a single member of the roster gain anything from them. Or when they design their own angles to have Kane and Undertaker pretend shelved and then don't even let anyone have a rub from that for more than a week. At that point, they aren't even just being incompetent in leaving themselves without any marketable stars, they are actively sabotaging themselves over and over.

(I liked Cesaro and Owens this week.)