thecubsfan
Scrapple
Moderator



Since: 10.12.01
From: Aurora, IL

Since last post: 7 days
Last activity: 3 hours

#1 Posted on | Instant Rating: 9.35
(Penance.)

* The show began with CM Punk's music, but Paul Heyman came out to do his own pipebomb. Heyman blamed the fans for turning Punk face and causing him to go away, and somehow turned this into hype for Brock versus Undertaker. This worked, though few people outside of Heyman could've made it work. Brock came out to give his two cents. Mark Henry confronted Brock, put up a battle, and took a F5 thru the announce desk.

This was the only direct reference to Punk on the show. The 'hijack', hyped on Twitter all day, was referenced by Bryan and Cena during the show but didn't really take affect outside of the frequent CM Punk chants.

1) The Usos defeated the New Age Outlaws to win the WWE Tag Team Championship

2) Big E defeated Cesaro by DQ when Jack Swagger interfered for no particular reason in a short match. Cesaro and Swagger disagreed, and Big E laid out Cesar with the Big Ending.

3) The Wyatt Family defeated the Shield. Ambrose and Reigns argued, causing them to be away from the corner when Rollins went to make a desperate tag. The match continued, but Rollins walked out on both his teammates, who soon lost to the Wyatts. This was again a very good match worth seeking out.

4) Emma & Santino beat Summer Rae & Fandango

5) Sheamus beat Christan - but Christan attacked him backstage, so they'll continue to feud.

6) The Bellas beat Alicia Fox & Aksana

Bryan, Triple H, and Stephanie had a conversation. In some ways, this was a lot of old ground repeated (did you know: HHH thinks Bryan is a B+ player, Bryan would like to engage in battle with HHH at WM). In other ways, this was the most direct response to Punk and the chants without ever saying his name. There was some not so subtle trolling by the Authority and also moments where the Authority sounded like the sane ones. It didn't advance this story an inch, but it was a thing.

7) Dolph Ziggler (w/Aaron Paul) defeated Alberto Del Rio

8) Big E defeated Jack Swagger by DQ. The match was set up on the App but never explained on TV until they were both suddenly in the ring. Cesaro immediately attacked Big E and dropped him with the Neutralizer for the DQ. Zeb kept his team from fighting and forced them to hug.

9) Daniel Bryan beat Batista by DQ when Randy Orton interfered. Match started very late and went later. Bryan went after HHH in the post match, but Batista cut him off with a spear. Bryan took a Batista Bomb and a Pedigree after the match, and the show ended with Bryan down and Stephanie, Kane, and HHH standing over him. Batista and HHH don't appear to be officially aligned, yet.

Going forward

* The Usos will defend the tag titles against the NAO tomorrow (Tuesday) on a live edition of WWE Main Event.

* Also on the same show: Kane versus Daniel Bryan.

* Nothing in particular was announced for SmackDown. The teaser focused on Batista.

(edited by thecubsfan on 4.3.14 0930)
---

thecubsfan.com - luchablog
Promote this thread!
Blind_Guardian
Summer sausage



Since: 30.12.13

Since last post: 601 days
Last activity: 394 days

#2 Posted on
Only saw the last hour or so, but was rather confused by the setup for the main event. They threw in yet another foreign-language promo by the Bolivian guy, whose only redeeming factor seems to be the hot Eastern European chick that introduces him. Then they shilled Hulkamania 30 with 3 minutes left till the overrun. I expected a quick screwjob, especially when Orton came out to the table, but instead the show went over like 15 minutes and even had an extra commercial break.

Batista chucked Bryan at Orton near the end, leading to Orton attacking Bryan in order to disqualify Dave and then going for the RKO on Batista, but ended up eating the Flying Knee instead. We did finally get to see Bryan get a shot in against HHH, a kick to the head that HHH sold like it was a sledgehammer (though he got his bearings back enough to deliver a Pedigree that everyone saw coming). After their segment earlier I was just glad to see Bryan finally make HHH shut the hell up, if only temporarily ...

I have to say, I'm kinda entertained by John Cena's odd status as a top face who the crowd loves to boo. Kinda reminds me of Angle's "You suck!" chants.

Paul Bearer joins Warrior, Lita and Jake the Snake in the Hall of Fame this year. RIP Paul. Ohhhhh yeeeeeesss!

(edited by Blind_Guardian on 4.3.14 0053)
SchippeWreck
Banger



Since: 26.3.03
From: Glendale, CA

Since last post: 335 days
Last activity: 20 days

#3 Posted on | Instant Rating: 7.94
And Cena cut a promo on the city of Chicago for some reason. Cena vs. Chicago at Wrestlemania is going to be great.

I like that Main Event is going to air live with actual high profile matches.


---

"It's magic! We don't need to explain it!"
It's False
Scrapple



Since: 20.6.02
From: I am the Tag Team Champions!

Since last post: 34 days
Last activity: 21 hours

#4 Posted on | Instant Rating: 6.55
There's a little over a month to go before Wrestlemania and I still can't fathom that they go with the heel/heel Orton/Batista match as the main event. At this point, I want to call it a foregone conclusion that this show closes with Undertaker/Brock, because the title match looks like more of a disaster with each passing day. I keep wanting to believe that Punk's coming back, but even if he does come back at the 11th hour, it's going to be really bittersweet. It's funny, because Cena and Hunter's perspective during the Summer of Punk angle was that Punk didn't care about anybody but himself and that he'll only stick around as long as the spotlight's on him and, boy, perspective is proving them to be right all along.

I digressed big time there. They're pretty clearly leaving some wiggle room for a babyface, because Orton/Batista went nowhere near moving forward, aside from Bryan getting used as a prop. But they'd really better add someone soon, because they do actually need time to...you know...build up the match.

If Punk really doesn't come back, we may have witnessed the death of the hot Chicago crowd, which was always a surefire thing whenever The E passed through. It's not even so much not having Punk around anymore, but the way the company actively went out of their way to troll them and stop just short of patting them on the heads and going, "Aww, a hijack, isn't that adorable! Now be good little children and watch our crap, ok? Because we said so!" had to leave that entire city deflated. Personally, I don't know WHY you'd purposely kill off one of your hottest crowds and, by extension, one of your hottest revenue sources, but that's why I'm not running The E.

Thank the lord that they mercy killed the Outlaws' tag title run. Presumably they'll lose their mandated rematch tomorrow and we'll never have to see them attempt to wrestle anymore and NEVER SPEAK OF THIS AGAIN! Nice to see Road Dogg miss yet another dive at the end of that match, by the way. How someone hasn't been seriously hurt working against them (it was a close call with Cody, though) is nothing short of a miracle.

When is a rub not a rub? When they trot out Dolph Ziggler with Aaron Paul...and spend the next three minutes hyping up Aaron Paul while pretending Dolph Ziggler doesn't exist.

(edited by It's False on 3.3.14 2259)
---

"Playing guitars. It's hard to sing while playing...guitars."
Stefonics
Frankfurter



Since: 17.3.02
From: New Jerusalem

Since last post: 230 days
Last activity: 15 days

#5 Posted on | Instant Rating: 6.18
I'm happy that Punk proved me wrong by legit walking out. I like to think that the only reason why the whole thing wasn't turned into a work was because they wouldn't meet Punk's demands, whatever they might have been. WWE has turned into the 2014 Knicks; I watch and am a fan only to see what stunning new way they will screw up.

It amazes me that WWE was/is criticized for never having any end-game to long term plans, and deservedly so, but they are so erect about whatever grand idea of an end-game they came up with for WrestleMania that they steadfastly refuse to let any other, better, ideas get in their way. They've been proactive with their booking a handful of times since I started watching in 87, and they're not adding this to the handful. Now they've seemingly shunned reactive booking. I don't know what that leaves, but I'm excited to find out.

It's a shame that there is so much great talent on the roster to keep this product from hitting the depths that it deserves to go to. I don't want to enter lotjx territory, but this has been one of the most poorly envisioned and conceived main event angles in a long time. And I can't understand why, especially when there's a 40 post thread on this very board that is full of better ideas than anything they have trotted out. It's too bad that Vince is a billionaire again, otherwise everything that Punk said is true.
CRZ
Big Brother
Administrator



Since: 9.12.01
From: ミネアポリス

Since last post: 9 hours
Last activity: 9 hours


ICQ:
#6 Posted on | Instant Rating: 9.09
Originally posted by Blind_Guardian

---

They threw in yet another foreign-language promo by the Bolivian guy

---
Bulgarian.

I guess I am now certain that the #hijackRAW movement wasn't a work. What a relief!

(edited by CRZ on 4.3.14 0103)

---

HMD
Andouille



Since: 8.6.02
From: Canada

Since last post: 376 days
Last activity: 376 days

#7 Posted on | Instant Rating: 8.13
Well, that was...a thing. That existed. I know cuz I saw it.

Quite a hot early part of the show. Heyman/Brock, Usos/Outlaws, Shield/Wyatts was all great. Kind of fell off a cliff at that point.

The HHH/Steph/Bryan stuff was alrught, only now Triple even no sells jokes against his masculinity as immature, even when he knows he's ending the show standing tall. If showed any less ass he'd be Amish.

Good news on Punk not returning is Bryan doesn't have any shenanigans played with his top program(s). Without Punk, there is no rescue for the Orton/Batista match which, with Dave now full heel as per Smackdown, must have Bryan added to it. They've positioned everything in such a way that nothing short of Bryan getting himself into that match makes any sense at all. And next week, Hulk Hogan, a man who once refused to job to a wrestler four inches taller and thirty pounds heavier than Daniel Bryan because that wrestler was "too small", is booked to make a "major Wrestlemania announcement". Could we getting training, prayers, and delicious irony?
---

Quiet, Or Papa Spank!
Blind_Guardian
Summer sausage



Since: 30.12.13

Since last post: 601 days
Last activity: 394 days

#8 Posted on
Originally posted by CRZ

---

Originally posted by Blind_Guardian

---

They threw in yet another foreign-language promo by the Bolivian guy

---

Bulgarian.

I guess I am now certain that the #hijackRAW movement wasn't a work. What a relief!

(edited by CRZ on 4.3.14 0103)

---


Yes, thank you. I knew it was one of those B-countries. Geography was never my strong suit.
Cerebus
Scrapple



Since: 17.11.02

Since last post: 295 days
Last activity: 17 days

#9 Posted on | Instant Rating: 1.69
None of this shit helped. This show was fucking soaked in spite and vitrol towards the viewers and the live audience. This felt like Vince saying "Well, I'm a billionaire again. Fuck you people, I got your money."

What the fuck is this Emma shit? The WWE is supposed to be the cream of the crop, not that low rent, indy shit. That bitch is a waste of my viewing time.

Mark Henry effectively swatting down a flying Brock Lesnar was pretty sweet, I'll admit, but what's the point. They got nothing for Henry to do. The Shield stuff and the Real Americans stuff was the only other thing I felt worth watching from this mess.

Poor Ziggler is a non-entity now. If the people he works for doesn't give a fuck about him, why should I? The same goes for Fandango.

Well, fuck it. I'm not even gonna hate watch 'Mania. I'm out. Fuck this shit. I just skim the threads to see what happens cause I'm not sitting through any more of this fucking bullshit.


---

Forget it Josh... it's Cerebustown.
SKLOKAZOID
Bierwurst



Since: 20.3.02
From: California

Since last post: 6 days
Last activity: 8 hours

#10 Posted on | Instant Rating: 7.45
Daniel Bryan kicking HHH in the face mid-sentence was a great moment.

Solid first hour. It was actually a smart way to channel the CM Punk heat onto Heyman/Lesnar as it did tie in to the story, but man, I really hate how Paul Heyman talks with periods between each of his words. Heyman's great in shoot interviews and is a really smart guy, but I really can't stand the "salesman" side of him. I get it, you're eating up air time to maximize your visibility, but you're rapidly turning yourself into HHH.

Speaking of which, I actually enjoyed HHH tonight. I don't mind that he didn't sell anything on the mic because that's just the kind of heel he is and he's supposed to be a bull-headed, detached boss character (because he's also one in real life). That kick alone was worth it. Sure, there was a Pedigree Tax at the end, but that was after two other people beat him up. Stephanie's mocking "YES!" to Bryan was also a nice touch.

Still, I don't want Bryan anywhere near HHH at WrestleMania. Just put him in the stupid title match already. Or, was tonight as close as he's going to get to Batista and Orton and now he gets moved on to Kane/HHH? Does Hogan have ANYTHING to say about this? Tune in next week!


It's going to be REALLY stupid if CM Punk comes back now. Tonight was the night to do it and it's anticlimactic if he comes back later. Not that there was much doubt, but it's definitely gotta be a shoot now.

And I don't blame Punk. He spent all of last year losing every single big match he had (Rock x2, Undertaker, Brock) and now it sounds like they wanted him to lose to HHH at WrestleMania while Batista got to just sign a contract and shove Daniel Bryan out of the spot he's basically earned even if Punk couldn't be in it.

Sure, in 2013 Punk got wins over Jericho and a fluke win over The Shield, but no one will really remember those as much. Yeah, his contract is expiring this year, but WWE hasn't really given their second highest merchandise guy much incentive to re-sign.

Unlike when Austin walked out, it sounds like Punk had an actual conversation with Vince and the decision was made for him to go home and Vince was able to change whatever plans he had. I'm sure Vince wasn't happy about it, but at least they knew where they stood. I don't know if this has a happy ending, but I'll take a cool CM Punk shoot interview or book as a consolation prize.


Also, Emma is great. Just not on RAW. Check out her match with Paige on NXT Arrival, only on the WWE Network, which I guess I'm paying for now!

(edited by SKLOKAZOID on 4.3.14 0039)
Amos Cochran
Lap cheong



Since: 28.8.09

Since last post: 1210 days
Last activity: 1210 days

#11 Posted on | Instant Rating: 4.90
I think they finally got their firm "no" from Punk, and are now moving forward with Bryan pulling double duty. I also think that bitching about WWE killing Chicago as a town is kind of ridiculous. They can't force Punk to show, and they did pretty much everything last night to preserve him for a future return. The only people to even hint at speaking ill of him were heels that he already has a longstanding beef with.
CruelAngel777
Sujuk



Since: 7.4.02

Since last post: 625 days
Last activity: 608 days

#12 Posted on | Instant Rating: 4.79
Some of you guys are turning into emotional little girls about how this company treats your favorite wrestlers. Bryan is not being buried nor is he being erased from TV like Zack Ryder, Punk wanted to get away from wrestling as you can't do this business forever, Ziggler still has a job as does Cesaro, all three members of The Shield, etc. You can't spite the entire product (with some outstanding talent) based on the onscreen treatment of one guy's character. It's gonna be fine, breathe.

Seth Rollins being the defective member of The Shield is an interesting choice. I could see it working as Ambrose and Reigns seem to be more popular than him, he needs something to draw attention to him. So why not be the one to kill what he helped create?

I second the opinion on Emma being great. The NXT crowd loves her, but the Chicago crowd wasn't havin' nuthin that didn't involve Punk. Plus she's only had what two matches on RAW. At least she had a reaction at all as opposed to the antipathy shown to the later Diva tag match.




---

I believe in The Shield....
Tenken347
Knackwurst



Since: 27.2.03
From: Parts Unknown

Since last post: 3 days
Last activity: 3 hours

#13 Posted on | Instant Rating: 5.19
You know what I liked last night? I liked how that Sheamus/Christian program is shaping up. They've been working some good, stiff matches, and out of the three or four times they've wrestled already, all of the matches have been pretty different from each other. I also thought it was cool how it wound up being Rollins making the first move to break up the SHIELD, when we all thought it was going to be Ambrose. That's the kind of fake-out that I actually enjoy, and seeing Ambrose and Reigns at the end, going all-out in a final, losing effort against the Wyatts, was really great.

The rest of that stuff, though? Eaaghh.
steven87gill
Pickled pork



Since: 14.1.11

Since last post: 14 days
Last activity: 14 days

#14 Posted on | Instant Rating: 4.31
No Punk? No problem. With that closing segment, they seemed to be heavily hinting that Bryan is in the title match.

In a way I'm glad the Punk thing really is a shoot, him coming back and being plugged into that title match would've felt like a massive contradiction of his statement before he left that this is Bryan's time, so I'd like to think that if/when they offered him the carrot of the main event spot he said, NO! NO! NO!

Remember, if it was anyone other than Punk, we'd rightfully be giving them grief for it, because it would exactly the sort of dick-move political maneuvering that Hogan was famous for.

(edited by steven87gill on 4.3.14 0708)
lotjx
Scrapple



Since: 5.9.08

Since last post: 12 days
Last activity: 10 hours

#15 Posted on | Instant Rating: 1.51
Maybe..Maybe..Maybe..Baby. That is all that is left. Maybe Bryan will be in the title match. Maybe one of the Shield guys will be a star after they break up. Maybe Brock and Taker will be the main event. Maybe Orton will turn face. There is too maybes. Its time to start to deal with what we have. There is no Punk. Orton/Batista is going to be for the title. Bryan/HHH is going to happen. Shield breaking up takes away one of the best things about the show off the table. There is no evidence that anyone else from Ziggler to ADR to Sheamus to Ambrose is going to be elevated any further.

If you like the card as it stands then buy it. If you don't. Don't buy it. I have no idea if Wrestlemania will be bought when I see my friends that Sunday or not. At this point, I am in the don't buy it camp. No one is holding a gun to your head and some of you may find that your satellite company isn't carrying it anyway.


---

The Wee Baby Sheamus.Twitter: @realjoecarfley its a bit more toned down there. A bit.
Captaincuba
Italian



Since: 25.10.05

Since last post: 1511 days
Last activity: 1386 days

#16 Posted on | Instant Rating: 8.40
I'll never understand why a good and over stable always has to break up.

The If anything they should add a guy and let each of them have a title purpose.

There has to be an NXT guy that they could slot into the group.

CC
Greymarch
Boudin rouge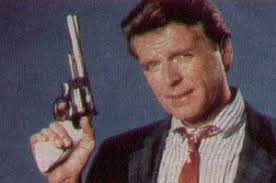 Since: 24.2.03
From: Toronto, Canada

Since last post: 182 days
Last activity: 136 days

#17 Posted on | Instant Rating: 2.78
Originally posted by Captaincuba

---

I'll never understand why a good and over stable always has to break up.

The If anything they should add a guy and let each of them have a title purpose.

There has to be an NXT guy that they could slot into the group.

CC

---


Welcome the newest member of The Shield: Tyler Breeze!
Matt Tracker
Scrapple



Since: 8.5.03
From: North Carolina

Since last post: 5 days
Last activity: 7 hours

#18 Posted on | Instant Rating: 8.85
The law of transitive properties since Elimination Chamber sees Del Rio beat Batista by roll up on a SmackDown, and Del Rio was beaten by Ziggler last night while Bryan beat Batista by DQ. So Ziggler and Bryan have to be the top contenders. THEY HAVE TO [fingers in ears, shouts la-la-la].

IF Bryan has to go through Hunter to get into the title match, and IF Bryan does that, it does fit the Authority's pattern of multiple matches for him. He complained about that regarding the Rumble, and Hunter claimed he was trying to protect Bryan as a commodity. It would provide some continuity.

Great, hot first hour with President Barack Lesnar hoping to avenge his ruined penmanship (Eat. Sleep. Cursive. Repeat.), and the New Age Outlaws cleanly losing twice on consecutive Mondays to the Usos to put them over hard. Good job, gentlemen. Now, begone.

(Hey, trivia: In their six title reigns, NAO dropped the belts to first-time champs every time except once, and that was to third-time champs Rock and Sock).

Seth is working his ass off, but that turnbuckle backflip makes me cringe. I worry about his ankles.


---

"To be the man, you gotta beat demands." -- The Lovely Mrs. Tracker
Dr Unlikely
Liverwurst



Since: 2.1.02

Since last post: 6 days
Last activity: 1 day

#19 Posted on | Instant Rating: 9.55
I thought the whole last 45 minutes or so was a complete and total downer, but not for any of the reasons they thought or intended it to be. It's clear enough that Bryan will get into the title match at Wrestlemania XXX (because what else could they possibly do now with that disaster?), and he might win (though I figure he loses when Batista turns DOUBLE SUPER HEEL because why not?). So it's not that. They had to be dragged kicking and screaming to turn away from their terrible ideas and do the thing that made sense, but I figure they'll do it.

It's more that they've shown that they still don't get what they're doing wrong. They just don't. The show was built around HHH telling another guy he's just not good enough and then standing triumphant over him, which feels like pretty much the ending of every notable Raw going back every year to 2002 and even extending back to to 2000 when he beat Foley at a PPV, put him in a cage and pulled him behind a bus for a week, retired him at the next PPV and re-retired him at the one after that. I know that's not literally the case, since he's been hurt or getting haircuts during some of those periods, but still, the idea that, 14 years later, the only dramatic concept they're willing to run with is another "HHH has power, belittles guy for a few months and then wins or loses depending on how he feels that year" angle is just sad and wouldn't be acceptable in any other thing on TV (except the NFL). It's lazy and insulting and stopped being good TV, and it isn't made any better when this version has HHH cutting the same promo he cut as a face on Punk two years ago that he's cutting on Bryan as a heel now.

And then you have John Cena come out and cut his record breaking millionth "You guys don't like me, but!" promo and add in his new wrinkle of "Being the top guy goes through me, jack!" even though theoretically the people the crowd wanted most (Bryan, Punk, Ziggler) are supposed to have beaten Cena already. It sends a message, and the message is that there can't be forward progress, because the only end games they are ever willing to commit to are "But now you have to beat JOHN CENA!" or "But now you have to beat HHH!" and if you've beaten John Cena the next move is "But now you have to beat John Cena AGAIN and FOR REAL THIS TIME!" and if you've beaten HHH the next move is "This is an unending war that will run through all space and time and happen so often and in such ways that beating HHH never actually means anything because he's already beating the guy who will beat you and then that second guy will go away for a few years and come back and beat you, too, and time is a flat circle and human life is an aberration that never shoulda gained awareness, Marty, and maybe it's time to close that circle off."

You watch the first hour and see a guy like Seth Rollins be absolutely amazing but there's just this crushing knowledge that they're going to mess it up in some spectacular fashion and that's just disheartening. Give me an hour a week of Rollins doing insane stuff and Ambrose doing glorious, weirdo drunken clotheslines and Reigns being the most badass human being alive and Reigns/Rollins sharing BFF moments, and Wyatt being great and where the hell did Harper get that vest from and Rowan stinks and Cesaro making faces and uppercutting people and of course I'll keep watching, but it still sucks to be resigned to know that all of these guys are going to eventually "have to" "go through" Cena and HHH because they're either too afraid or too lazy or too stubborn to ever try something else again.

Rusev's theme, though. Five stars.
El Nastio
Banger



Since: 14.1.02
From: Ottawa Ontario, by way of Walkerton

Since last post: 14 days
Last activity: 5 days


ICQ:
#20 Posted on | Instant Rating: 3.42
Originally posted by Cerebus

---

What the fuck is this Emma shit? The WWE is supposed to be the cream of the crop, not that low rent, indy shit. That bitch is a waste of my viewing time.

---


You've never watched NXT, have you. They dropped a nuanced and developed character (NXT Emma) with no context (RAW Emma) and expected everyone to know.

Seriously, watch NXT. It's the best wrestling show on television.


---
"You can't put a price on integrity"
Pages: 1 2 3 4 Next