Whitebacon
Banger



Since: 12.1.02
From: Fresno, CA

Since last post: 41 days
Last activity: 1 day


ICQ:
#21 Posted on | Instant Rating: 7.04
http://yahooligans.yahoo.com/reference/dictionary/entries/37/n0113700.html
---

nip-up
PRONUNCIATION: npp KEY
NOUN: Sports An acrobatic spring from a supine to an upright position.

---



I think they're interchangeable.


---
Iago
Chourico



Since: 17.2.04
From: Eugene, Oregon

Since last post: 4441 days
Last activity: 3743 days

#22 Posted on | Instant Rating: 1.78
JR has made the occasional mistake in naming a move and such. And in the context of it being Tajiri doing it, well it sounded pretty bad. Could be because the origin of that name for the move is slightly racist, but I don't know. After all people jumped on Parcells after his comment, I sorta hope that doesn't happen, as I like having an announcer who seems to be dubbed when you watch him speak.


---


I've got many character flaws, humility isn't one.
StaggerLee
Scrapple



Since: 3.10.02
From: Right side of the tracks

Since last post: 7 days
Last activity: 7 days

#23 Posted on | Instant Rating: 2.89
Was I the only one getting a real DX feel from watching Shawn in the debate segment? He had the body language, exagerated the head swing, the attitude. Man, too bad he is hurt now.

Either way, I giggles to myself when I heard NIP UP as well. But then again, I think Blazing Saddles is the third funniest movie of all time.
thefraserman
Goetta



Since: 17.7.02
From: Nanaimo, British Columbia

Since last post: 2147 days
Last activity: 776 days

#24 Posted on | Instant Rating: 0.23
I myself found it funny when HHH was doing commentary during Benoit's entrance, JR noted "Jericho is staring at you, HHH!" to which HHH said: "Yeah, Benoit is too"

JR needs to lay off the BBQ sauce it's messing with his brain.
Kevintripod
Banger



Since: 11.5.03
From: Mount Pleasant, Pa.

Since last post: 1 day
Last activity: 3 hours

#25 Posted on | Instant Rating: 3.70
Lines of the night:

Shawn Michaels doing his best John Kerry impression - "I have a plan. I'm not going to say what it is, but I have a plan."

Christian stating that "the children are the future" before Vince screams at him to shut the hell up.


---

"This just got a hell of a lot better." - Stifler, American Pie
Pimpstress
Tocino



Since: 17.5.04
From: Philadelphia, PA

Since last post: 3940 days
Last activity: 3849 days

#26 Posted on | Instant Rating: 5.24
Originally posted by Y2J 420

---

I just got back from RAW and it kicked ASS! Vince got the loudest reaction...Orton got a pop, but not "I should have the title" pop...Flair kicks all ass...

The signs I brought:

"Orton is not Over"

"OverpusHHHed...Patterson was right"

"HHH holds people down"

"Bring back Bret Hart"

(edited by Y2J 420 on 18.10.04 2115)

---

I **heart** your signs.

Is it just me or is Jim Ross going senile? He called one of the other wrestler's Jericho last night. I forget who (senility is contagious, apparently), though. And yeah, I got a giggle out of the "nip up" remark, too.
Nuclear Winter
Boudin rouge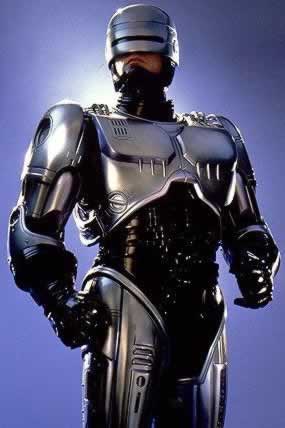 Since: 9.11.03
From: Bedford, Michigan

Since last post: 1540 days
Last activity: 91 days

#27 Posted on | Instant Rating: 2.63
Personally, I thought WWE made a big mistake not booking Kane to run out and put a hurt on Snitsky. The fans were chanting for him! He's technically not even a face.

Christy is my new favorite Diva. You know why.

I thought something was up with Shawn, until he attempted a kip-up. I figured anyone with a legitimate leg injury isn't going to be dumb enough to try one. Apparantly, I was wrong.


---

John Kerry: "The president received $84 from a timber company he owns..."

George W. Bush: "I own a timber company? That's news to me... need some wood?"
CANADIAN BULLDOG
Andouille



Since: 5.3.03
From: TORONTO

Since last post: 1880 days
Last activity: 1878 days


ICQ:
#28 Posted on | Instant Rating: 6.74
"Nip up" is the European pronounciation. For example, in Dynamite Kid's book, he uses that term several times.


---

Will Triple HHH hold back the upcoming election? Who will win at Tabasco Tuesday? All these questions plus a picture of Charlita Caribbean Cruel that's suitable for FRAMING in the latest Inside The Ropes!!!
Check out the ITR Website, featuring the ridiculously expensive Canadian BullBLOG!!!
OlFuzzyBastard
Knackwurst



Since: 28.4.02
From: Pittsburgh, PA

Since last post: 398 days
Last activity: 375 days

#29 Posted on | Instant Rating: 6.02
Disturbing mental image of the night:

Jerry Lawler goads JR into mentioning that his wife used to dress up in a French Maid's outfit while he was down with Bell's Palsey. Which, of course, led to this horrifying imagery: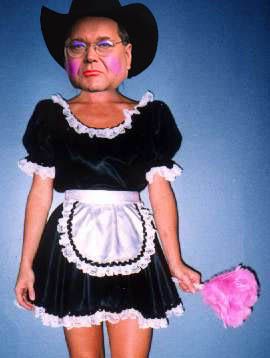 ---

"I don't think I ever said I'm not worried about Osama bin Laden. That's kind of one of those exaggerations."
---George W. Bush, 10/13/2004
"We haven't heard much from him. And I wouldn't necessarily say he's at the center of any command structure. And, again, I don't know where he is. I'll repeat what I said. I truly am not that concerned about him."
---George W. Bush, 3/13/2002
The Thrill
Banger



Since: 16.4.02
From: Green Bay, WI

Since last post: 1523 days
Last activity: 157 days

#30 Posted on | Instant Rating: 4.25
Catch The Thrill on "Pick of the Week": taped Tuesdays at Planet Magic in Denmark, WI; on the air Sundays @ 1 am on WB-14!

*pulls an Oedipus Rex*

OFB, don't you eeeeeeeeeeeever do that agayne. :-)

And ScreamingHeadGuy, a fashion question for you: if Bischoff would've put a #21 Dodgers jersey on over his martial arts gear, would he have been a Milton Bradley Karate Fighter? *ba-dum-bum*


---
Star wipe, and...we're out.
Thrillin' ain't easy.
THE THRILL

ACW-NWA Wisconsin Home Video Technical Director...&
A2NWO 4 Life!

(Click the big G or here to hear the Packers Fight Song in RealAudio...or try .AU, .WAV or .MIDI!)
JayJayDean
Scrapple



Since: 2.1.02
From: Seattle, WA

Since last post: 875 days
Last activity: 452 days

#31 Posted on | Instant Rating: 6.84
Not to ruin anyone's fun, but wouldn't that be more likely what JR's MOM would look like? One would think (hope?) that there isn't much of a resemblance between JR and his WIFE, unless...

*cue dueling banjos*


---

"To get ass, you've got to bring ass." -- Roy Jones Jr.

"Your input has been noted.
I hope you don't take it personally if I disregard it." -- Guru Zim

"Speak English or face admin retribution." -- CRZ
Filipino Elvis
Weisswurst



Since: 27.6.02
From: Little Falls, NY...Now in its 7th year with a stop light!

Since last post: 4841 days
Last activity: 4651 days

#32 Posted on | Instant Rating: 4.47
Since no one else has mentioned this, did anyone here catch a hint of Snitsky being a hired abortionist? I can't remember the actual dialogue, but it sounded like he was talking with his puppetmaster on the cell phone before Lita showed up. No major clue or anything, but that may have been our first allusion that the miscarriage was definitely NOT a jobber accident and his catchphrase is more than mere denial. I may have just misinterpreted though and The Screaming Recapper was right that he was just talking to Gene Sr., who probably wishes he'd thought of that miscarriage idea about 30 years ago when Mama Gena was with.

And I share KIU's love of that scene. Lita's freak-out on Snitsky may have been one of her best acting performances. Too bad Gene couldn't bring it here as well. You can say the line, "Your baby is dead!" without it sounding awkward only if it has the tone of insane glee or horrified sincerity. His actions show zero guilt but he delivers the taunt with a matter-of-fact monotone like one would claim, "I have a digestive system."

And what WAS the deal with Kane not making an appearance tonight? Has there been anything online about it? Did he miss a flight? Nursing an injury? A signal that those rumors from a couple weeks ago of his leaving the company may actually have validity? Or was he like the rest of us and caught up watching the Yanks/Sox?


---

A scene from the next shocking celebrity homemade sex video, dubbed, "He Forgot Poland, She Got Pole-In-Hand."
JustinShapiro
Scrapple
Moderator




Since: 12.12.01
From: Pittsburgh, PA

Since last post: 50 days
Last activity: 5 days

#33 Posted on | Instant Rating: 7.65
"And what WAS the deal with Kane not making an appearance tonight?"

There's only so much you can do with that feud after Snitsky lays out Kane without giving away physicality before the big PPV revenge. So for the last two weeks, they've kept them apart.
jjfc
Cotechino



Since: 13.5.04
From: DC

Since last post: 4989 days
Last activity: 4758 days

#34 Posted on | Instant Rating: 4.05
I thought this was a strong Raw, but maybe I just avoided the bad segments by flipping to baseball. The WWE is a bit unlucky that TT falls on Game 6 of Sox/Yankees because the card isn't bad.

Snitsky/Eugene was pretty good because no one would believe a Bischoff victory is even possible unless Eugene was weakened before the PPV. Still, this has to be the easiest to predict of all the matches at TT.

Even though they haven't built to it. I hope Shelton wins the voting and beats Y2J. He's very athletic and charismatic. If he could learn to enunciate, he'd be a superstar. He could use a Inter Continental reign.

I still believe a dusty Flair win is possible at TT. They need to keep HHH and Orton away from each other. The only ways are a Batista/Orton feud or continue this one.
Net Hack Slasher
Banger



Since: 6.1.02
From: Outer reaches of your mind

Since last post: 4923 days
Last activity: 3343 days

#35 Posted on | Instant Rating: 6.10
-Snitsky vs. Eugene- But First, Bischoff is in the ring & calls out Eugene, but Eugene isn't going to face Eric, he's going to face KAN.. uh SNITSKY(Is Snitsky Eric's new Kane?)... Snitsky beats up Eugene, Eugene gets a few quick offense in but it's no match for Snitsky & his pump-handle slam. Snitsky goes get a chair & pushes Lillian out of the way (Hey man, get your hands off her). Regal runs in to save but is met with a chair. Bischoff hits his demonstration karate kick to Eugene.

-Edge/Benoit/Michaels interview- The fast entrances was funny, all coming out to Raw music. Edge is repeating that he never was Champ before dammit, he deserves it. Benoit goes on the notion he made HHH tap & never lost to him. HBK goes on the notion that we've seen he & HHH wrestle for ten years & 439,654 time, but 439,655 will be awesome too! Then goes for cheap pops & a John Kerry rip (What a guy with a Jesus cross on his shirt is pro Bush!)... Unlike American debates it ends with a fight (more of a Canadian thing). HBK goes for the superkick on Edge, who moves and HBK hits moderator Grisham.

-Victoria/Nidia/Stacy vs. Gail/Molly/Trish- I think I figured out what's odd about Stacy in the ring, she's too freakin skinny! None of the heels are over 5'5 but they all look like they should destroy her as Stacy looks way to much of a model & not an athlete. Heels work on her leg, to Stacy credit she does try to sell it the best she knows how... Victoria finally gets tagged in and dominates. Victoria is looking good in there with a big time face buster on Gail & finish it off with The Peak.

-Flair/Batista vs. Jericho/Orton- But First, they show Orton on some late night talk show as the host makes fun of Flair's age. Shows Flair backstage. Flair looks like he's hurt on the inside (the worst type of hurt!) HHH tells him to ignore it... Flair looks all focused. Batista & Jericho are starting to look comfortable in there together, they certainly had enough practice. Ending was strange as a knocked out Jericho woke up in the figure four just in time to tap out.

-Vince/Christian/Tajiri interview- Vince walks out to hype up the "greatness" of Taboo Tuesday. To my shock, Christian of all people interrupts Vince. He wants an endorsement, Tajiri walks out & he wants one two... Pretty funny verbal exchange between Tajiri & Christian along with Vince. Coach, Rhyno & Hurricane all want the same endorsement. Benjamin comes out & Vince has had enough and makes a 6-man elimination match.

-Benjamin v. Coach v. Hurricane v. Tajiri v. Rhyno v. Christian- The elimination's went fast and furious in the beginning... Benjamin & Christian had a good intense match in there, wouldn't mind seeing more of it. Vince was doing some announcing but we unfortunately didn't get some retro Vince with the "baaack bodydrop". Benjamin doesn't care about Vince's endorsement, he wants the endorsement of the fans.

-Christy/Lillian/Carmella interview- A few weeks ago I said I was actually amused by Carmella interview with Bischoff & Eugene. Well I take that back, she's back to her horrible divasearch contest self. I'm a supporter of Christy but her "I'll do anything for the fans" is a little repetitive. She's going to do something for the fans & goes up to Lillian(Yes more Lillian TV time). Gets closer(Hey lady, get your hands off.. hmm wait). You can't do that to Lillian, well not on television anyway!... Oh if Christy ever faces Trish, Trish is going to go so Fit Finlay circa 1990s on her.

-Edge vs. Michaels vs. Benoit- HBK springboards himself from the second rope to the floor connecting with his opponents, conveniently sets up Ad-break time... Unique spot with HBK sunset flip Benoit who germans Edge at the same time. Edge takes HBK legs & pulls him back into the ring post as JR calls it "malfunction of the junction" huh?. HBK looks like he hurt his knee, but is still going through all his spots like atomic drop, flying forearms and superkicks which he drops to the mat after as he can't put any weight on it. Maybe he should have improvised a little better. Edge rolls up Benoit for the pin with hands on the ropes. Giving him even more credibility for a World title shot, which if he doesn't would give him more reason to turn on the fans. Pretty smart booking.

-OtherStuff-OMG! Lita, Snitsky, On screen, Acting, Same time! It was great, Lita hits Snitsky as he sells like a mannequin, Snitsky pushes Lita down as she looks into thin air as he walks the other way. Snitsky & Lita needs to hook up & be connected to the hip, all hail Litsky... Have to say I laughed at Lawler voting for the diva BattleRoyal, he was taking it so seriously, like it's a major constitution amendment. Then he was so proud of himself when it tabulated "See! It says thank your for voting! woo whoo" Ha I know lame but kinda funny. Considering Lawler's history, should he really be in public voting for "school girls".

-Line of the Night: ROSS "Jericho is staring at you".. HHH "Yeah, Benoit is too"
-Sign of the Night: Homer Simpson drawing "Raw is D'oh"
-3Stars of the Night: 1)Edge. 2)Christian. 3)Lillian.

Well gimmie a break, she got kissed lol. I thought they build Taboo Tuesday well, the main event was good. The hype for the IC title contender was done well... The other stuff eh, love the divas but with a fluffy PPV match set up there's not much interest to quality to look for. Diva search girls is a feud I just don't care about, I'd much rather see Christy interact with current girls. Flair/ Orton build was okay with Flair being embarrassed of being mocked on non-WWE TV. Surprised Kane didn't even make an appearance, even if they are trying to hold them having any contact until the PPV. They softened up Eugene for Bischoff, if that means anything. But smart booking of Edge, they are really giving him a good excuse to turn heel.


---

smark/net attack wienerville advisory holds at ORANGE alert - High (JBL is STILL WWE champion and now smarks arch enemy HHH is the World Champion. Major red threat, but the undercard seems okay. The alert holds... for now)- 9/19
Pages: Prev 1 2