It's False
Scrapple



Since: 20.6.02
From: I am the Tag Team Champions!

Since last post: 91 days
Last activity: 29 days

#1 Posted on | Instant Rating: 4.82
Undoubtedly one of the worst Raws I've ever seen.

The only reason...the ONLY reason I can think of for that HORRIBLE segment with "Donald Trump" and "Rosie O'Donnell" is that there was a bunch of DX stuff originally planned for tonight's show that had to be completely re-written because of HHH's injury. But even then, isn't that why there are OTHER WRESTLERS on the roster? Did anyone else notice that Haas and Benjamin got ZERO airtime tonight to make way for that crap? There was no reason to parade this freak show at all, much less drag it out over two hours.

And yay, the Great Khali's on Raw. You may all induce vomitting now!

But Rated RKO versus HBK 2-on-1 next week? Surely, they have something up their sleeve for that one. Am I the only one thinking Sean Waltman may be waiting by his phone?

I know the kneejerk reaction to this is to swear off WWE and implore everyone and their mother to give the competition a chance, but when the only thing close to competition is Vince Russo's Crash TV Thursdays...sigh...it really sucks to be a wrestling fan right now.

(edited by It's False on 8.1.07 2031)
---

I'm still the Juggernaut, bitch!

Promote this thread!
sentonBOMB
Frankfurter



Since: 25.11.02
From: Jersey

Since last post: 3309 days
Last activity: 2010 days

#2 Posted on | Instant Rating: 3.83
For the first time in I don't know how long, I changed channels to watch something else in the middle of a wrestling show. I can stomach a lot in wrestling -- even the Boogeyman -- but the "Trump" vs. "Rosey" debacle was insulting to my intelligence in a way that even Katie Vick was not.
Oliver
Scrapple



Since: 20.6.02

Since last post: 1206 days
Last activity: 1200 days

#3 Posted on | Instant Rating: 4.68
It's False: you should rename the title of this thread to BOWLING SHOE UGLY. What a waste of two hours.

The only highlight of the show was the Rated RKO promo, and HBK's response.

"Rosie" vs. "Donald"? What a pile of unadulterated horseshit.

Khali's on Raw...that has to be the fastest brand switch ever. First on Smackdown...then on ECW for, what...a month? Now on Raw? Geez.


---

You're kidding me!
CajunMan
Boudin blanc
No longer registered



Since: 2.1.02
From: Give me a Title shot!

Since last post: 2435 days
Last activity: 1572 days

#4 Posted on | Instant Rating: 4.28
I called my my cousin who was at the show in St. Louis during Rosie/Donald fake fight and I could hardly hear him on the phone but I could clearly pick up the "boring" chants from my phone which was not coming into my TV. The WWE must have filtered crowd noise or somehow blocked the "boring" chants from being heard on TV.

The WWE seems to be lost tonight with the realization of no HHH for possibly 6-8 months.

(edited by CajunMan on 8.1.07 2227)

---

I'm CajunMan and I approve this message.
odessasteps
Scrapple



Since: 2.1.02
From: MD, USA

Since last post: 1463 days
Last activity: 1430 days

#5 Posted on | Instant Rating: 6.66

I wonder if Steph went with Hunter to Birmingham and isn't in the building for the show.


---

Mark Coale
Odessa Steps Magazine
The Affirmation, Baby Blog
j9479
Chorizo



Since: 29.1.03
From: the suburbs

Since last post: 3716 days
Last activity: 2524 days

#6 Posted on | Instant Rating: 9.00
aaaaaaaand big ups to (ROH guy/indy star/ trainer of CM Punk & Colt Cabana) Ace Steele as "The Donald"...

As for the rest of the show, if they were in the quick "re-writing" process that the HHH injury gave them, couldn't they have just put WRESTLING on? Look at the RAW roster; they couldn't have thrown out two guys for 5 minutes?

Poor Dreamer too; I watched ECW for the 1st time in a while last week and he had this great interview about how he wouldn't back down from Kahli (sp?) and now i guess that that program is done.
thecubsfan
Scrapple
Moderator



Since: 10.12.01
From: Aurora, IL

Since last post: 5 days
Last activity: 11 hours

#7 Posted on | Instant Rating: 10.00
If memory serves, the bit with Vince on the PPV hyping Rosie/Donald aired after the second match, well before the DX injury. The scope and length (and lack of payoff) may have changed since then, but it sure seems like they were planning to do this before HHH's injury.


---

thecubsfan.com - CMLLBlog
Kane Is Ugly
Kishke



Since: 14.7.03
From: Uglyville

Since last post: 3760 days
Last activity: 3746 days

#8 Posted on | Instant Rating: 1.33
That might be the worst RAW ever. I can't remember such a god awful RAW. Ugh.

Although Khali's "promo" was pretty fucking amazing.

BigDaddyLoco
Scrapple



Since: 2.1.02

Since last post: 2 days
Last activity: 1 day

#9 Posted on | Instant Rating: 3.62
I'm surprised they didn't try to sub Cryme Tyme in a short little bit instead. They could have at least made some midcarder huge with a run in on that tonight.

Didn't Torrie Wilson actually drill Chris Masters with the *wrong side* of the ring bell?

I was looking forward to tonight's Raw too.
geemoney
Scrapple



Since: 26.1.03
From: Naples, FL

Since last post: 8 days
Last activity: 6 hours

#10 Posted on | Instant Rating: 5.43
Tonight: "New Year's Revolution" is all the guide on my TV says for tonight. REVEALING!

WWE.com has a little more info: Kenny looks to become the youngest IC champ ever, as he faces Jeff Hardy for the title. Rated RKO will also have a victory celebration tonight (hopefully not a live sex one!). The Donald vs. Rosie is also tonight- with the word that Trump will be involved in WrestleMania, I wouldn't be surprised if he was at RAW. But I bet Rosie won't. Probably heavy on the comedy tonight. Ugh. And I'm sure we'll have fall-out from Triple H's injury and Cena retaining his title against Umaga.

-WWE opening.

-Highlights of NYR are shown, specifically, the tag title match.

-Raw Intro.

-JR and FIREWORKS~! Welcome us to the Scottrade Center in St. Louis, MO. We preview Trump/Rosie tonight (never thought I'd see THOSE graphics), and Rated RKO's celebration.

-The Champ greets us first. Cena is sore down to his bone marrow (Ouch!) says JR, but his entrance says otherwise. Estrada is claiming (through WWE.com) that Umaga's loss was a fluke. Cena puts over Umaga in his little speech. Cena uses Ace Ventura's "Ree-hee-healy" line- good to see the creative team is up on the current trends. Cena wants a re-match to prove he isn't a fluke. Coach then enters, saying Umaga has the night off. Coach ALSO says that with the new year, contracts expire and apparently, RAW has signed the Great Khali, who will face Cena tonight in a non-title bout. Not many people make me long for Triple H, but….

-We get a recap of the Trump/Rosie feud, via several entertainment outlets.

-Vince graces us with his presence backstage. He previews Donald/Rosie in the same breath as Bruno/Graham and Hogan/Andre. Sounds like the match will happen- A Rosie impersonator perhaps?

[break]

-Vince brings a Rosie impersonator (a Midwest women's wrestling champion, according to the Torch) into his room, offering her a Fudgy the Whale cake, one of her "provisions" for appearing on RAW. Yeah, this is going to end well.

(1) Jeff Hardy vs. Kenny Dykstra for the IC Title: Hardy limps to the ring, selling the effects of last night's cage match with Johnny Nitro. Kenny gets the upper hand to start, but it doesn't last long. We cut to a commercial after a baseball slide and plancha to the outside by Hardy.

[break]

Jeff fights out of a rest hold when we get back, but a swinging neckbreaker puts him back down. Hardy comes back with a Whisper in the Wind, which gets two. Nitro is out now, tripping Hardy up in the ring. While that is going on, Ric Flair comes out of the crowd and low-blows Dykstra. Twist of Fate, Swanton, and Hardy retains.
Winner: Hardy by pinfall, 7:57
**1/4 Missed two minutes due to commercial, but Hardy is a lot smoother in the ring than I remember.

-Backstage, Rosie spies the diva's locker room, and enters, ice cream sandwich in hand.

[break]

-JR explains Triple H's injury, and we get pics of his visit to Birmingham. Gee King, thanks for dressing up for us (he's wearing a black t-shirt).

-Rosie shows pictures of her vacation to Candice and Maria. Rosie gets a peek of Maria's cleavage and butt as well.

-Todd Grisham is backstage with (uh-oh), the Great Khali. This should be good. We get a package of him destroying people, mostly with chops and headbutts. Khali either speaks very bad English, or another language all together.

-More Rosie/Trump "highlights."

-Melina and Victoria vs. Maria and Mickie is next!

[break]

(2) Melina & Victoria vs. Maria & Mickie James: Maria and Melina have near-matching outfits. Mickie and Melina start things off. Mickie gets the advantage early and Maria comes in with a bronco buster. Melina gets a tag to Victoria. Double-team by the heels. Head-scissors by Melina. Mickie comes in illegally and goes after Victoria. Mis-communication sees Victoria hit Melina. Melina with the "extreme makeover" finisher, a version of Trish's springboard bulldog for the three.
Winners: Victoria and Melina by pinfall, 2:59
¼* Not good- Maria was in the whole match and she's just plain bad in the ring.

-The fake Trump (ROH's Ace Steele, again from the Torch) gets his hair just right backstage.

[break]

-WrestleMania recall is the 20th Wrestlemania, Lesnar vs. Goldberg, including stunners for both. Interesting, considering what's next.

-"No Chance" brings out Mr. McMahon. I don't get it. The announcers are acting like these two are the really Rosie and Donald. It kind of makes them look dumb, when it's obvious they are fakes. But selling impostors is nothing new to JR, I guess.

(3) Rosie O'Donnell vs. Donald Trump: Chad Patton goes through the rules while the two jaw at each other. Rosie is holding her stomach, and goes outside to get more of her cake. Collar-and-elbow tie-up (!), won by Rosie. Trump alleges hair pulling. Another one won by Rosie. The crowd is not amused. Trump loses the jacket. Side headlock by The Donald. Off the ropes, shoulderblock. Trump tries again and goes down again. Thesz press and Rosie is all over Trump. A blatant hair pull or two sends him down. "Boring" chant from the crowd as Rosie does some Hulkster poses. Trump no sells head shots to the turnbuckle (could it be the hair?). He picks Rosie up for a bodyslam, but she falls on him for two. Trump to the outside, he gets the cake, and pie-faces Rosie with it. Back in, "We want wrestling" chant from the crowd. Trump with a headbutt from the middle rope for the pin.
Winner: Donald Trump by pinfall, 5:54
-** Pointless, and it may have taken the crowd out of the show. Another of Vince's attempts to be relevant in the eyes of the mainstream media.

[break]

(3) Carlito vs. Chris Masters: Awkward spot sees Carlito hit a springboard bodypress. Masters comes back with a gorilla press slam, and Torrie Wilson makes her way out. Masters gets two after a hard clothesline. Masters working on the lower back, then to a bearhug. Carlito breaks out but walks into a powerslam. Back to the bearhug, but it's a loose one. Carlito rakes the face but gets elbowed down. Masters argues with Torrie, then is dropkicked to the outside. Torrie with the ring bell, nails Masters in the lower back. Carlito hits the backcracker and that's it.
Winner: Carlito by pinfall, 3:39
¾*

-Recap of DX/RKO from last night. Interesting that WWE banned several "dangerous moves," yet their poster-boy for WWE Main-Event Style was hurt by a regular ol' spinebuster.

-Edge and Orton come out, with Edge limping and sporting a black eye, while Orton has a neckbrace and a big cut on his forehead.

[break]

-Rated RKO show the Nostradamus-like Triple H promo from last week. Then Edge's NYR promo, where he predicts the end of DX. They're doing a hard-sell for the replay of the PPV. Next week, it's 2-on-1 against Shawn Michaels to finish off DX. Good promo, especially by Edge. DX's music hits, well, for a second, as a bandaged HBK comes out. He gives an emotional promo, saying he'll deal with the two next week.

[break]

(4) Cryme Tyme vs. Cade & Murdoch: Shad takes Cade down, then knocks Murdoch off the apron. All four men in now and Murdoch and Cade double-team Shad. JTG takes the buckle pad off the opposite corner and covers it up while Cade hammers away at Shad. Both men make the tag and JTG cleans house. To the top, he hits a missile drop kick. Murdoch hits the exposed turnbuckle, then gets rolled up for the pin.
Winners: Cryme Tyme by pinfall, 3:06
¾*

[break]

-This Week in Wrestling History: The first RAW.

-Highlights of Rosie/Donald from earlier tonight.

-Rosie is crying backstage and Ron Simmons comforts her with a "damn!"

-The King interviews Vladimir Kozlov at ringside. He thinks he can beat Cena AND Khali. He also loves double-double E.

-Backstage, Eugene encounters Khali, who makes his way to the ring.

[break]

-Armando joins the broadcasters at ringside.

(5) Great Khali vs. John Cena: Cena plays hit-and-run to start, but gets shoulderblocked down, then a clothesline. Cena rolls out and is taunted by AAE. Cena tries a scoop slam to no avail and is put down by Khali. He lays in an elbow in the corner. AAE has a chair, but Cena takes it and hits Khali for the DQ. Khali no-sells and slams Cena down.
Winner: Great Khali, 1:44
DUD

-Estrada motions to the crowd, where Umaga emerges and goes to work on Cena, hitting him with the thumb to end the show.

-The Final "W"ord: 4.5 I'm intrigued by Rated RKO/HBK next week. Khali being added to the roster is a negative, but Cena hasn't overcome the odds of someone really tall yet. The Rosie/Donald stuff was really dumb. The tag division seems to have a pulse though, and everything else was just okay.



---

College, Sports and more!: Experience It




Super Shane Spear
Bierwurst



Since: 2.1.02
From: Sector 7 Slums

Since last post: 2927 days
Last activity: 2927 days

#11 Posted on | Instant Rating: 4.70
At least whomever was playing Rosie seemed to have at least seen the person that they were imitating at some point in her life. That alone probably puts her in the top two WWE impressions of all time.

Oh yeah, worst RAW ever. Just when I thought I was in, they push me back out.
The Guinness.
Potato korv



Since: 24.4.05
From: San Diego, CA

Since last post: 36 days
Last activity: 3 hours

#12 Posted on | Instant Rating: 5.44
Originally posted by sentonBOMB

---

For the first time in I don't know how long, I changed channels to watch something else in the middle of a wrestling show. I can stomach a lot in wrestling -- even the Boogeyman -- but the "Trump" vs. "Rosey" debacle was insulting to my intelligence in a way that even Katie Vick was not.

---



That was my exact thought. It figures though that tonight was the night my wife sits next to me during raw. She usually goes to our room to watch CSI...well with the baby and all, that didn't happened. My wife looked at me, her face was so easy to read..."you watch this?" is what the look said. Damn!

I'm sensing a Waltman call up too. I don't think that call will do much for WWE or DX though. It may last up to WM but X-Pac heat will inevitably return.

I think WWE needs to make a call to Jericho and do whatever it takes to get him back in the ring. I'd even buy Jericho joining DX, I'd rather it not go that route though. I could believe it though. A Jericho/Cena Mania feud, if built properly would make a great main event. Just my wish! WWE probably called Chyna!


Who is Vladimir? He loves double double E though!


---

"In Soviet Russia, site fucks you." - drjayphd


spf
Scrapple



Since: 2.1.02
From: The Las Vegas of Canada

Since last post: 961 days
Last activity: 381 days

#13 Posted on | Instant Rating: 5.57
Originally posted by The Guinness

---

I think WWE needs to make a call to Jericho and do whatever it takes to get him back in the ring. I'd even buy Jericho joining DX, I'd rather it not go that route though. I could believe it though. A Jericho/Cena Mania feud, if built properly would make a great main event.

---

I thought about Jericho as well, though not for a Cena program. Play off the past history of him and HBK so that Michaels brings him in as a surprise partner. Play out the Y2DX/RKO feud to its conclusion, spin off Jericho and Orton for a WM match, program Edge/Cena, and let HBK fight someone from Smackdown or ECW. I know in my dream world they would have a Punk vs. Michaels match, but instead maybe they could do something with Booker T or someone like that. Then in 6-9 months when HHH is healthy again Jericho goes back to playing with the Groundlings.

(edited by spf on 9.1.07 0106)

---

Now I'll never be able to lead SPF's spfers! (The W)
CarlCX
Salami




Since: 1.5.02
From: California.

Since last post: 1291 days
Last activity: 212 days

#14 Posted on | Instant Rating: 6.80
Giving the WWE the benefit of the doubt and rounding to the nearest minute, the show had a grand total of 26 minutes of wrestling, the second-longest stretch of which was between two not only non-wrestlers, but non-characters--which also happened to be one of only two matches that had clean finishes.

I just do not know what to say.
Mr Tuesday
Kolbasz



Since: 6.1.02
From: Chicago, IL

Since last post: 2203 days
Last activity: 1908 days

#15 Posted on | Instant Rating: 1.90
That was Indy wrestler Kiley McLean as "Rosie O'Donnell" for those who might care.


---
http://objection.mrdictionary.net/go.php?n=908063
Mayhem
Scrapple



Since: 25.4.03
From: Nashville, TN

Since last post: 330 days
Last activity: 215 days

#16 Posted on | Instant Rating: 5.29

Wow ... that Donald vs. Rosie bit may be the #1 Wrestlecrap thing of all time ... I love how the crowd shit all over it ...

But does Vince care? Probably not.
Alessandro
Lap cheong




Since: 2.1.02
From: Worcester MA

Since last post: 74 days
Last activity: 5 days

#17 Posted on | Instant Rating: 3.04
Y'know, in terms of a comedy match, "Rosie" vs "Donald" really wasn't all that bad (it's not like WWE hired two professional impersonators to slap at each other for five minutes, these two people at least looked like they knew what they were doing ... although Rosie's attempt at a big splash left a lot to be desired). It's just that this was such a transparent attempt to create a "buzz" going and keep WWE - sans Federline - in the media spotlight.

There was NO way this match was meant to entertain the people in attendance at the arena, or the wrestling fans watching at home ... nope, this was purely a vehicle in which Vince could get another mention during Entertainment Tonight or in Leno's monologue, in the misguided hope that a new audience will magically decide to start tuning in to RAW week after week to catch the next "hilarious" comedy skit or pop culture reference.

Even though the company has forced YouTube to take down any WWE-related clips in the past, I wouldn't be surprised to see an official WWE.Com-sponsored clip of that match show up on the 'Tube, just to get the "viral marketing" ball rolling.


Originally posted by Mr Tuesday

---

That was Indy wrestler Kiley McLean as "Rosie O'Donnell" for those who might care.

---


Seriously, I totally see her making a ton of money on the indie circuit wrestling under the name "Rosie". Don't be too obvious so as to avoid a lawsuit, just keep the same voice and the same clothes and act like a fat bitch; that's INDY GOLD, BABY!

EDIT: Almost forgot ... any match that incorporates friggin' FUDGEY THE WHALE as a foreign object can't be all bad



(edited by Alessandro on 9.1.07 1018)

---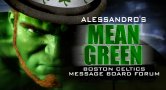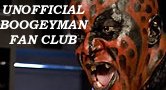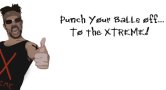 Matt Tracker
Scrapple



Since: 8.5.03
From: North Carolina

Since last post: 28 days
Last activity: 13 hours

#18 Posted on | Instant Rating: 6.19
My guess is that this show was written off because of the BCS game, that what we saw was essentially 2 hours of network time-filler.


---

"To be the man, you gotta beat demands." -- The Lovely Mrs. Tracker

My blog will amuse. (heygregory.blogspot.com)
flairforthegold13
Kishke



Since: 1.5.03
From: Gainesville, FL.

Since last post: 3851 days
Last activity: 3838 days

#19 Posted on | Instant Rating: 9.00
I live in Gainesville, FL. so y'know, wasn't watching Raw live but WOW I have never FF'ed through a show quicker in my life.

Just worthless.

Michaels was good, though.
Mayhem
Scrapple



Since: 25.4.03
From: Nashville, TN

Since last post: 330 days
Last activity: 215 days

#20 Posted on | Instant Rating: 5.29

Now that the Great Khali is on RAW, does anyone else get a vibe that we may now see him face Hulk Hogan at WM23?
Pages: 1 2 Next